Because sometimes you gotta cut loose.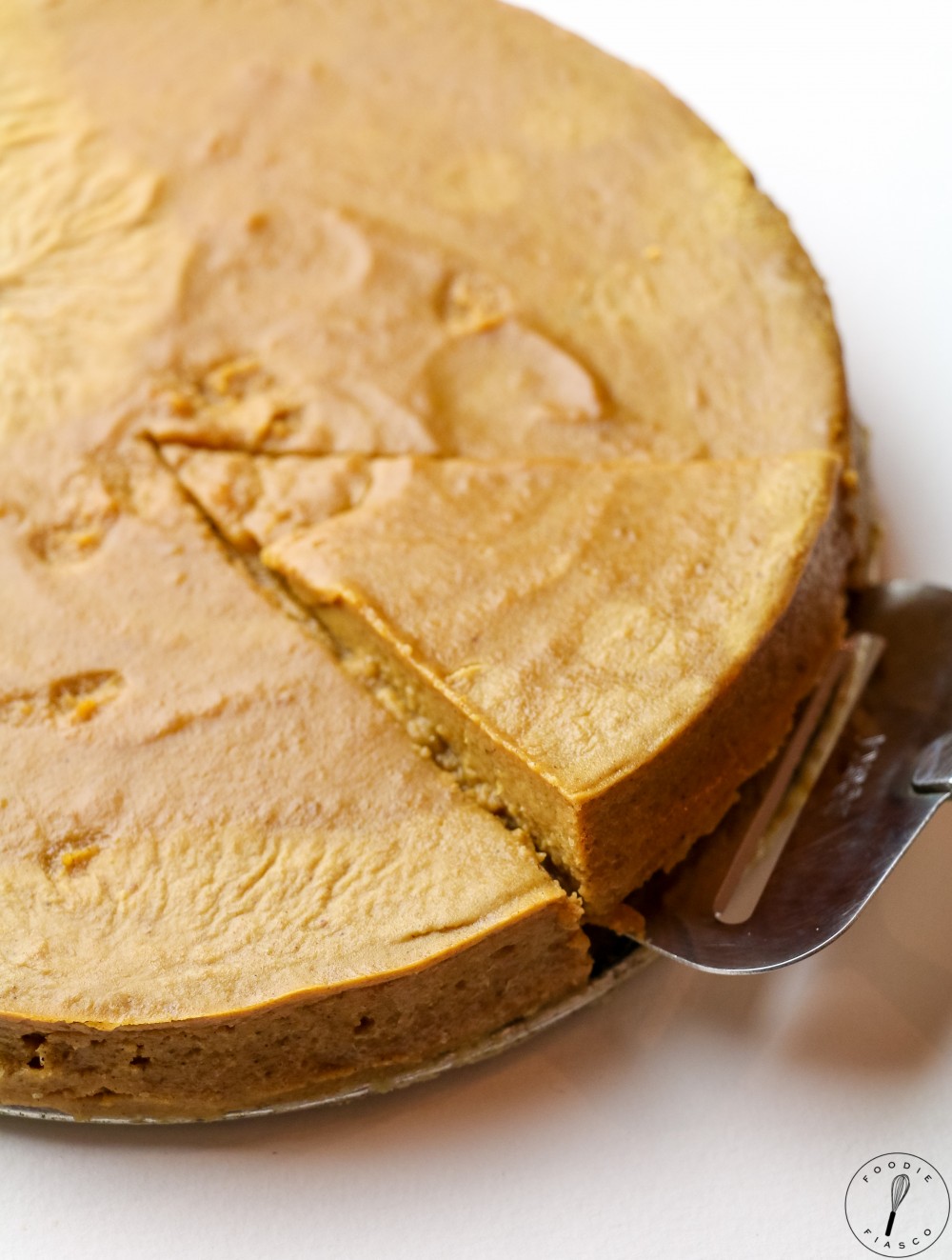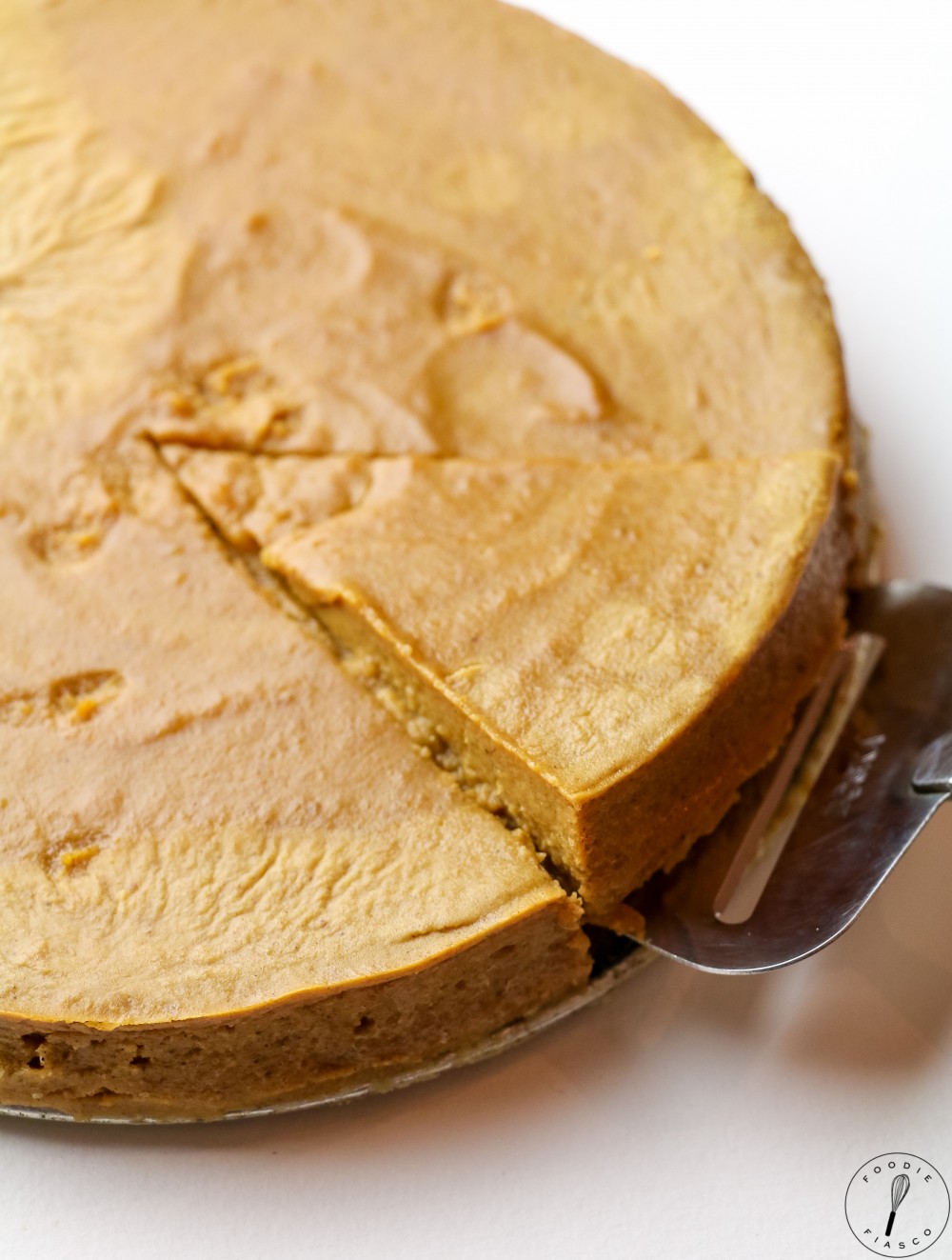 Long story short, this pie has 350 calories. Not per slice, but per PIE. Yes, this entire pie has 350 calories. This is a game changer, my friends.
There's something incredibly satisfying and celebratory about eating the whole darn recipe, which goes along perfectly with the festive spirit of the holidays. This is the time for engaging in joyous experiences that you might not at others times of the year, like seeing loved ones who live far away and eating an entire pie on your own.
I believe the fountain of wisdom that is Parks and Recreation articulates this phenomenon very accurately and eloquently: "Treat yo self."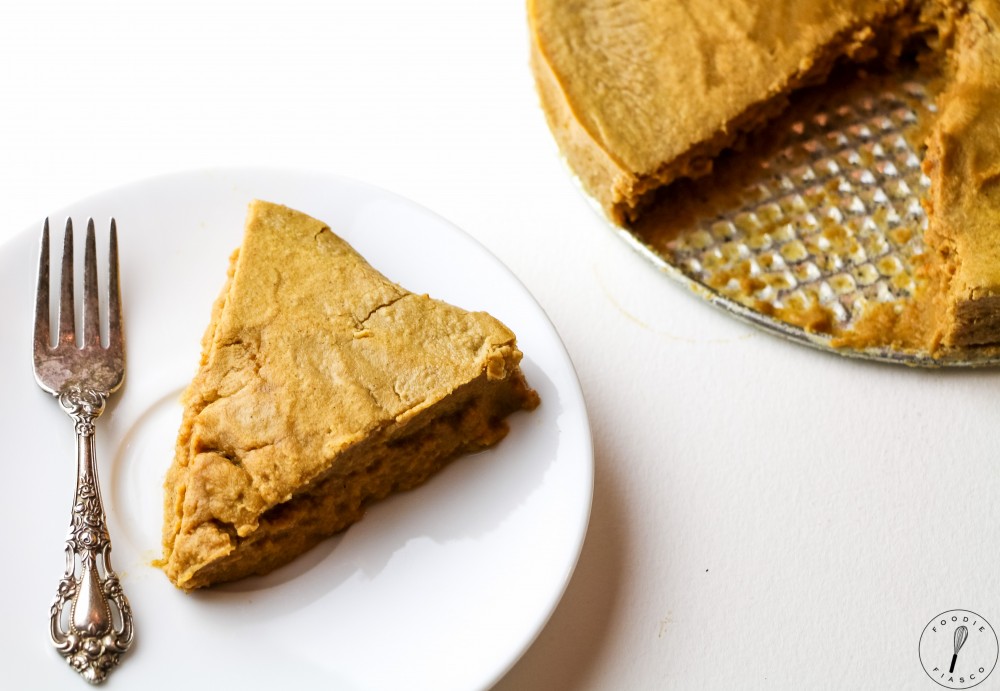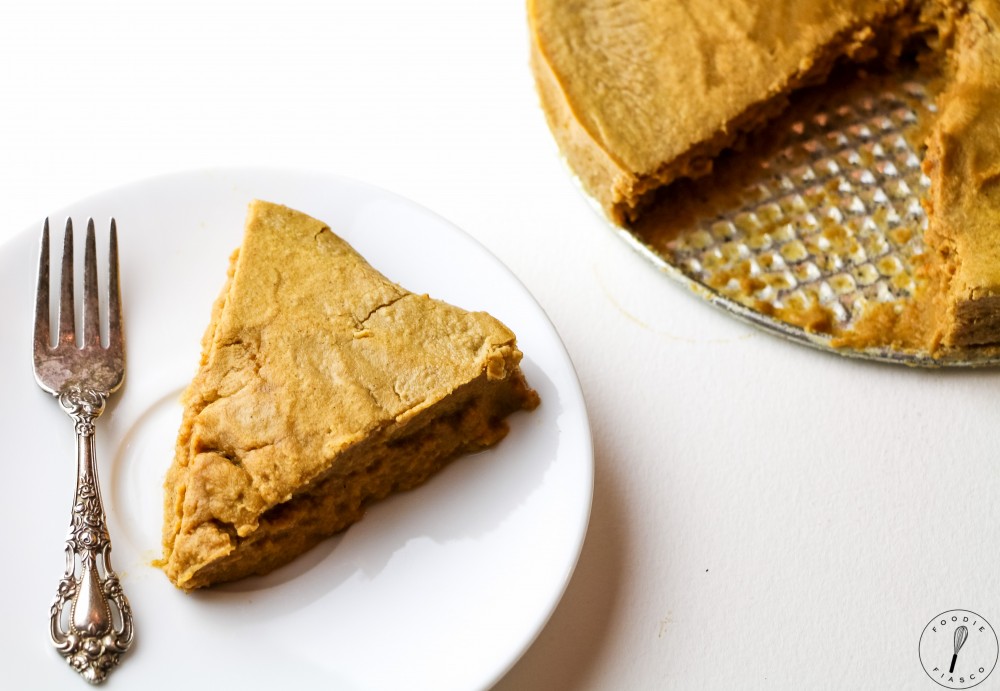 Now hear me out. I intentionally design my recipes to be low in calories, NOT because I advocate a low calorie diet (I very much do not), but because I'm a hungry lady and I like to be able to eat lots of food while still fitting into my pants.
I'm also very active, so my ideal scenario is being able to eat many servings of a low calorie recipe (a whole pie?? yes please!), which feels very indulgent but is completely acceptable.
The beauty of this is that if you're on a lower calorie diet (but please please make sure you're eating enough!), you can just tailor the serving size to your caloric needs.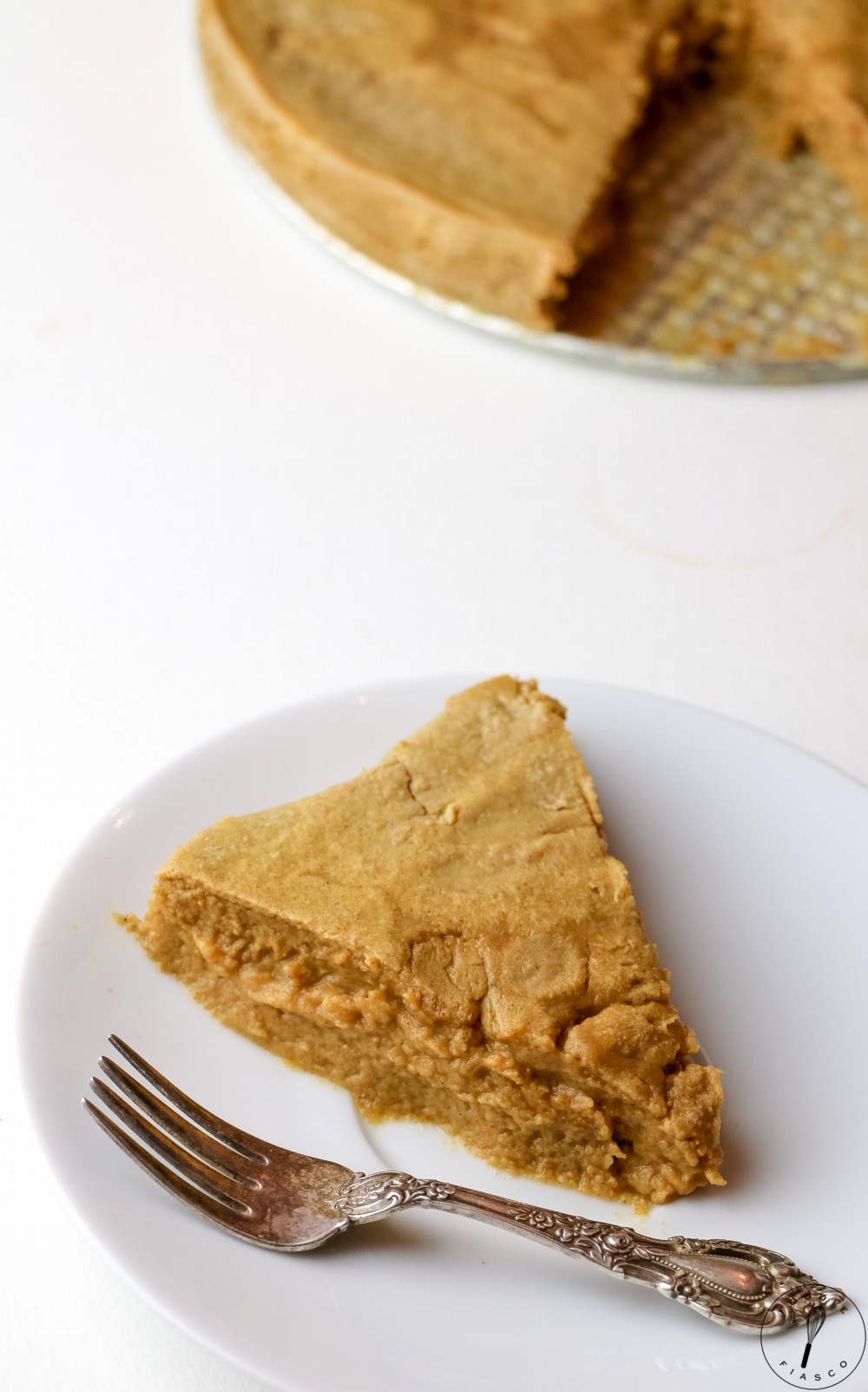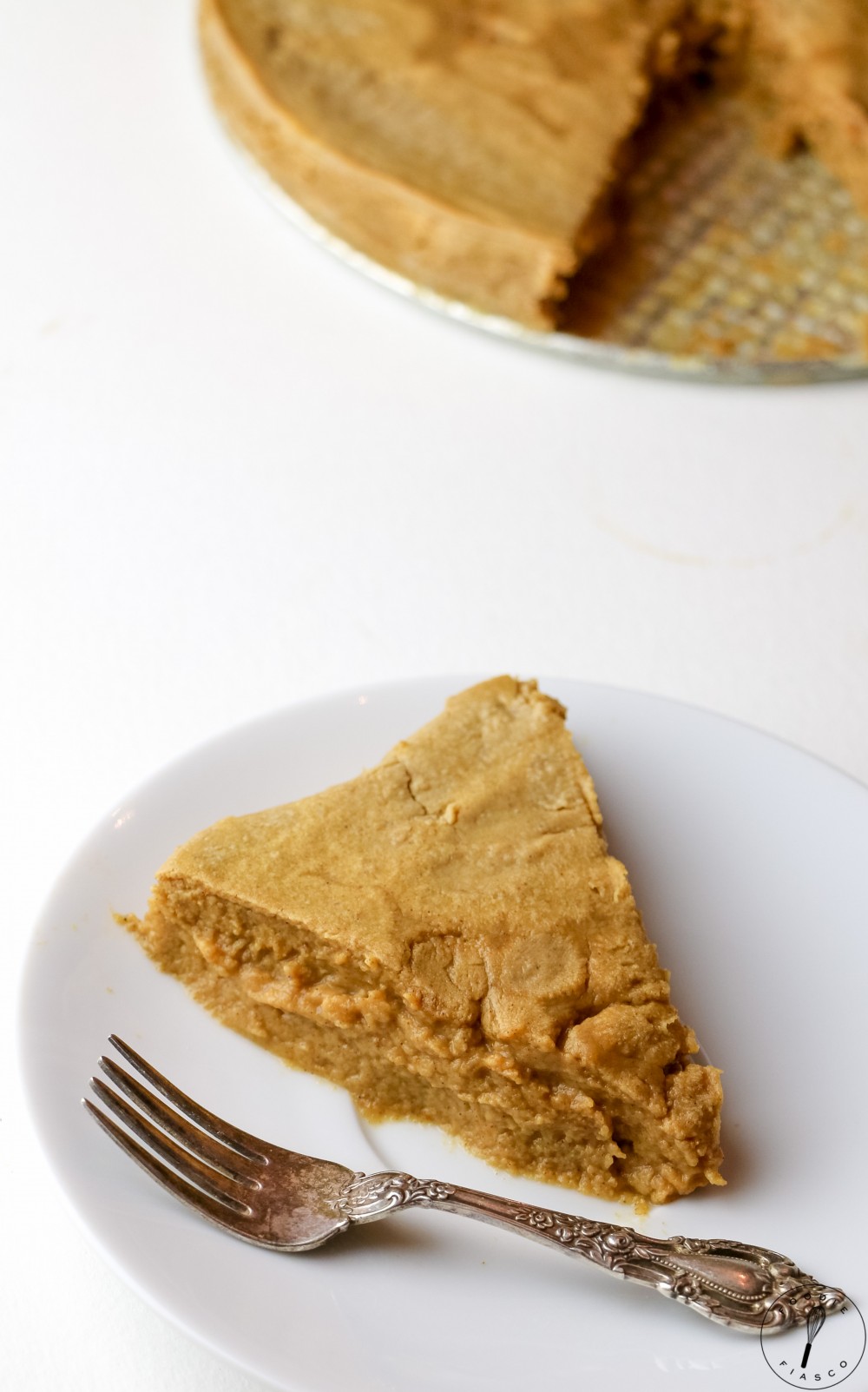 My beloved fudge is a prime example. There are about 30 calories and 3g protein per piece, so I usually eat 8-10 pieces as a substantial afternoon snack.
If your caloric needs are lower, you can simply reduce the serving size to however many calories you plan to consume while still enjoying fudge that is pretty darn delicious (if I do say so myself). I want you to have it all.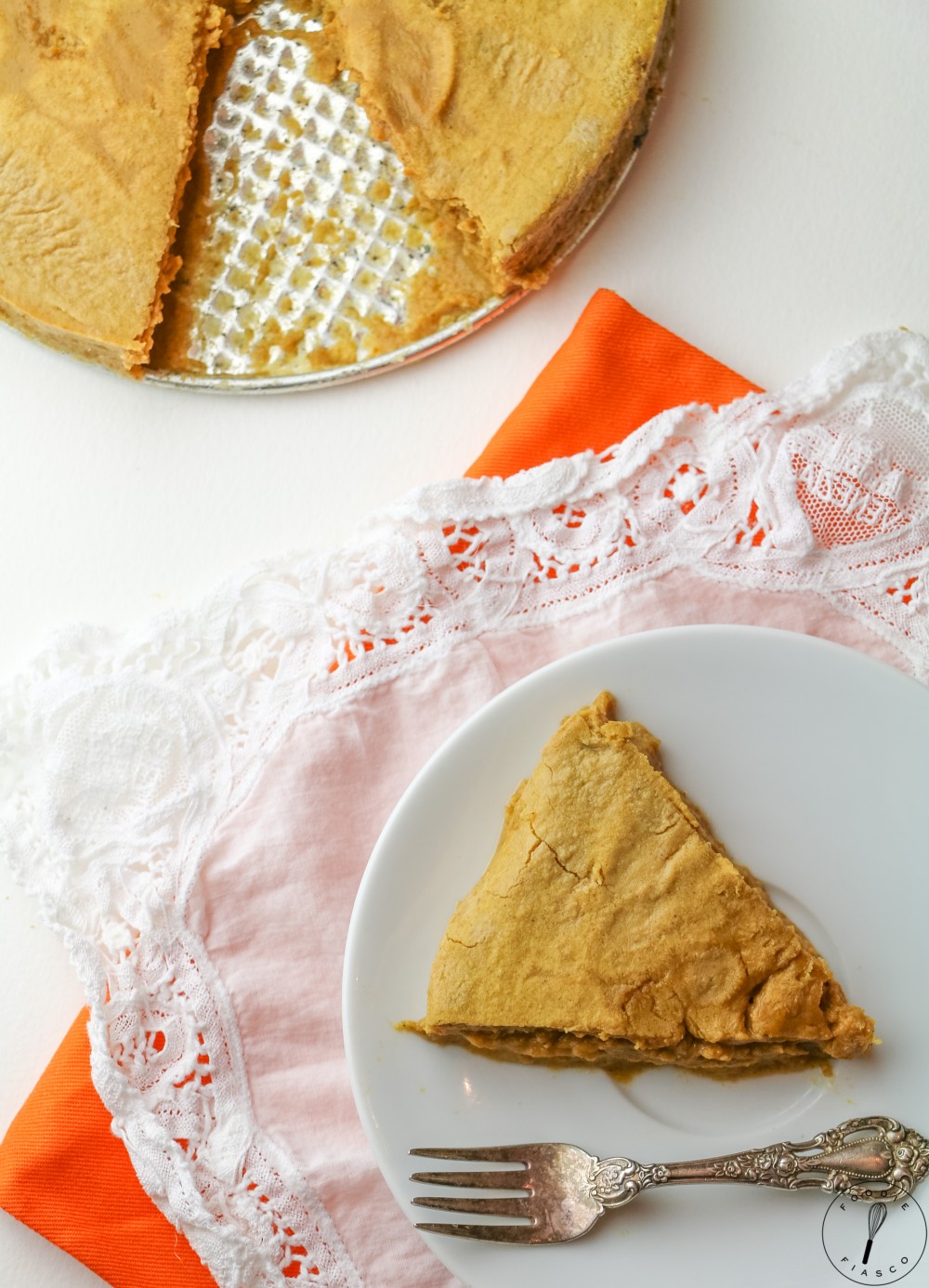 This is a riff on my classic pumpkin pie recipe, which I'm grateful to say has received some pretty rad reviews from readers and friends online and off. Vivian (aka my real-life partner in crime) has been making this pie (completely unsolicited!), regularly since I originally posted it, and is insisting we make it for our Thanksgiving this year. I'll spam you with cute friendsgiving pictures later.
For this version, I've actually made the base creamier by using half and half (or coconut milk for my dairy-free friends) in place of almond milk, while nixing the crust. You won't miss it. Pinky swear.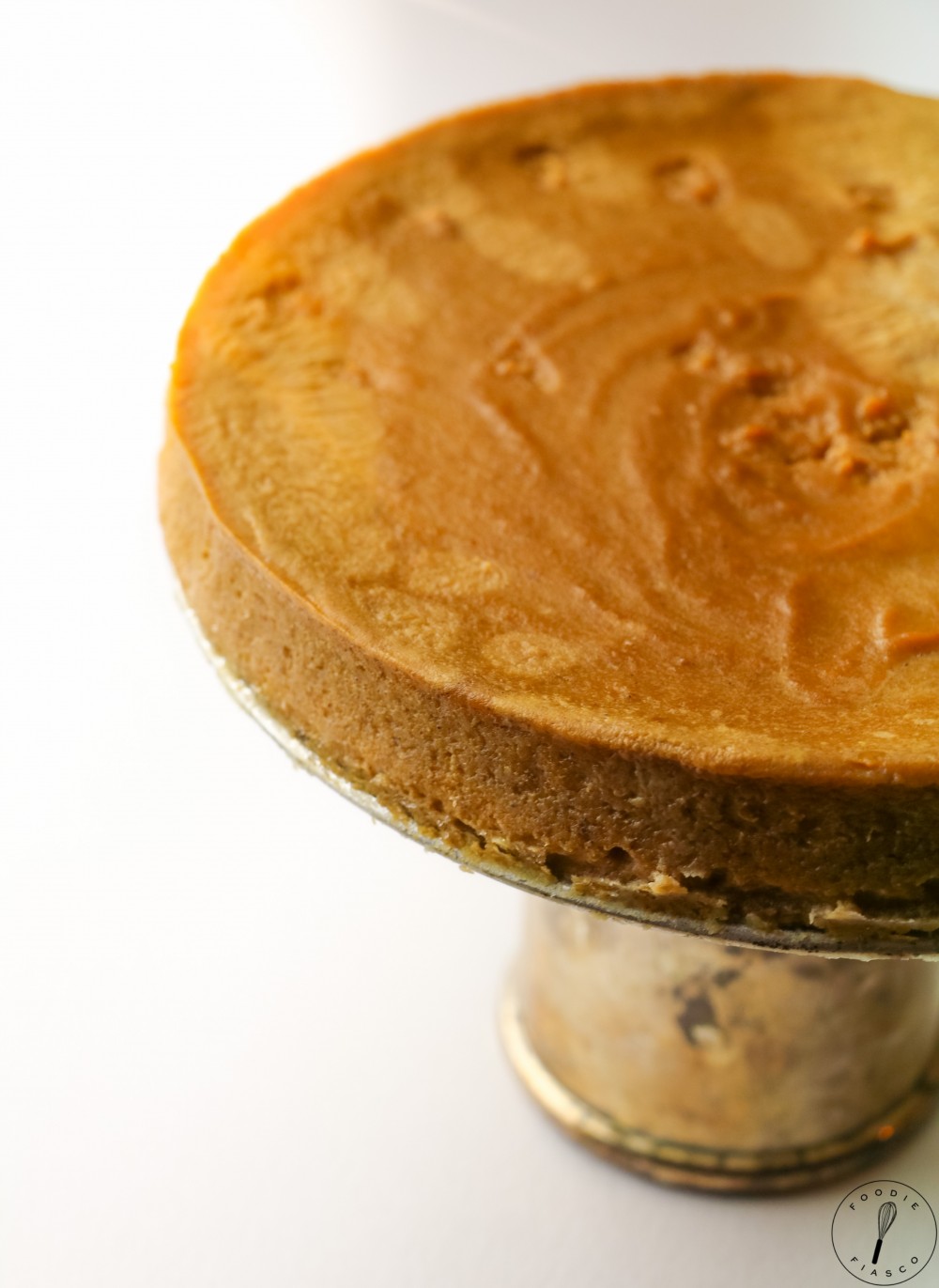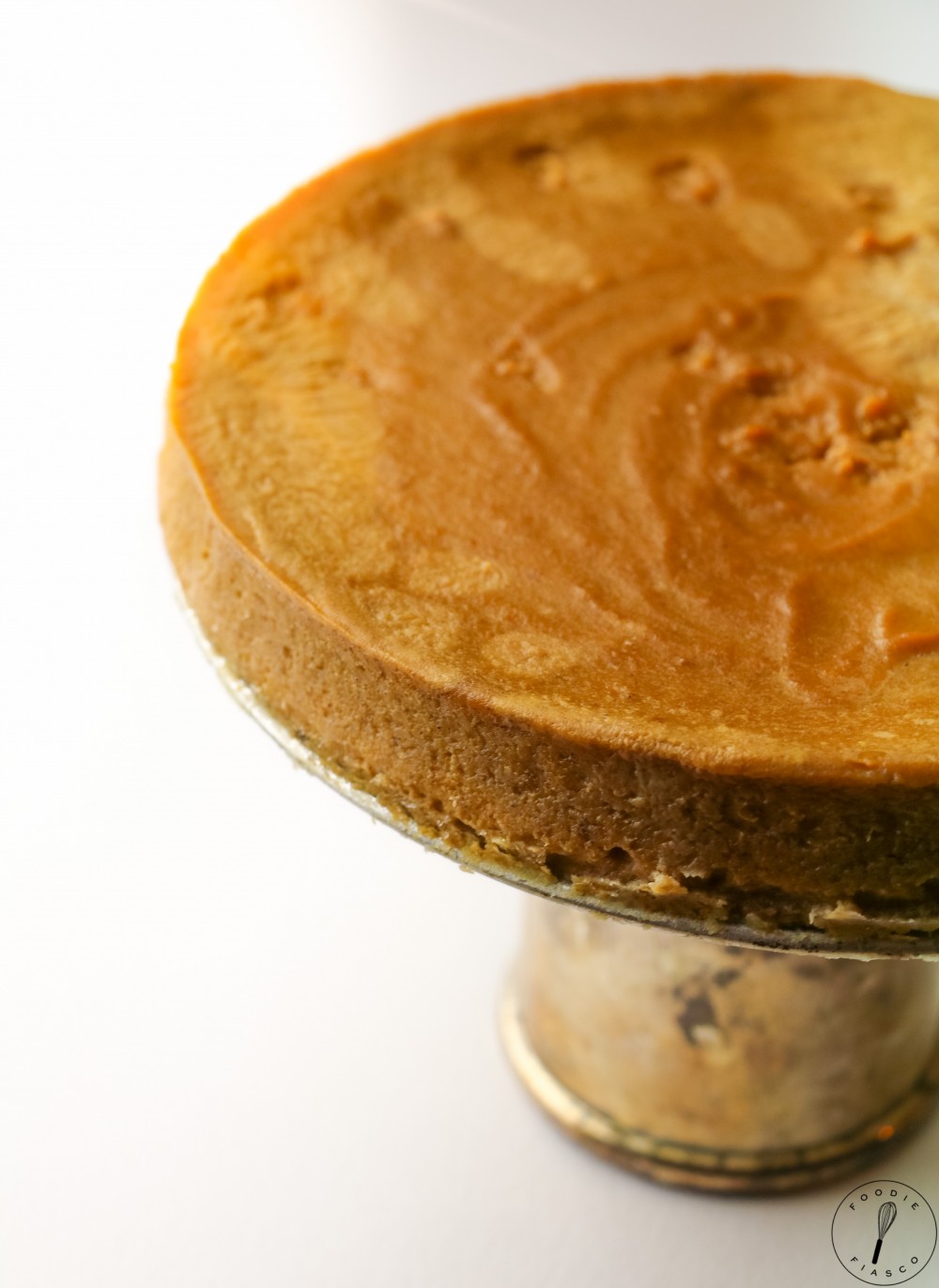 As far as taste goes, this pie is undoubtedly a keeper. Is it really as good as the traditional versions made with lots of sugar and sweetened condensed milk? Well, to be honest, not exactly. But this beauty is perfectly spiced and still has a creamy luscious texture.
I've been making this pie for years, and I don't miss the original at all.  Also, one slice of traditional pumpkin pie has more calories than this entire pie. Seems like a good deal to me.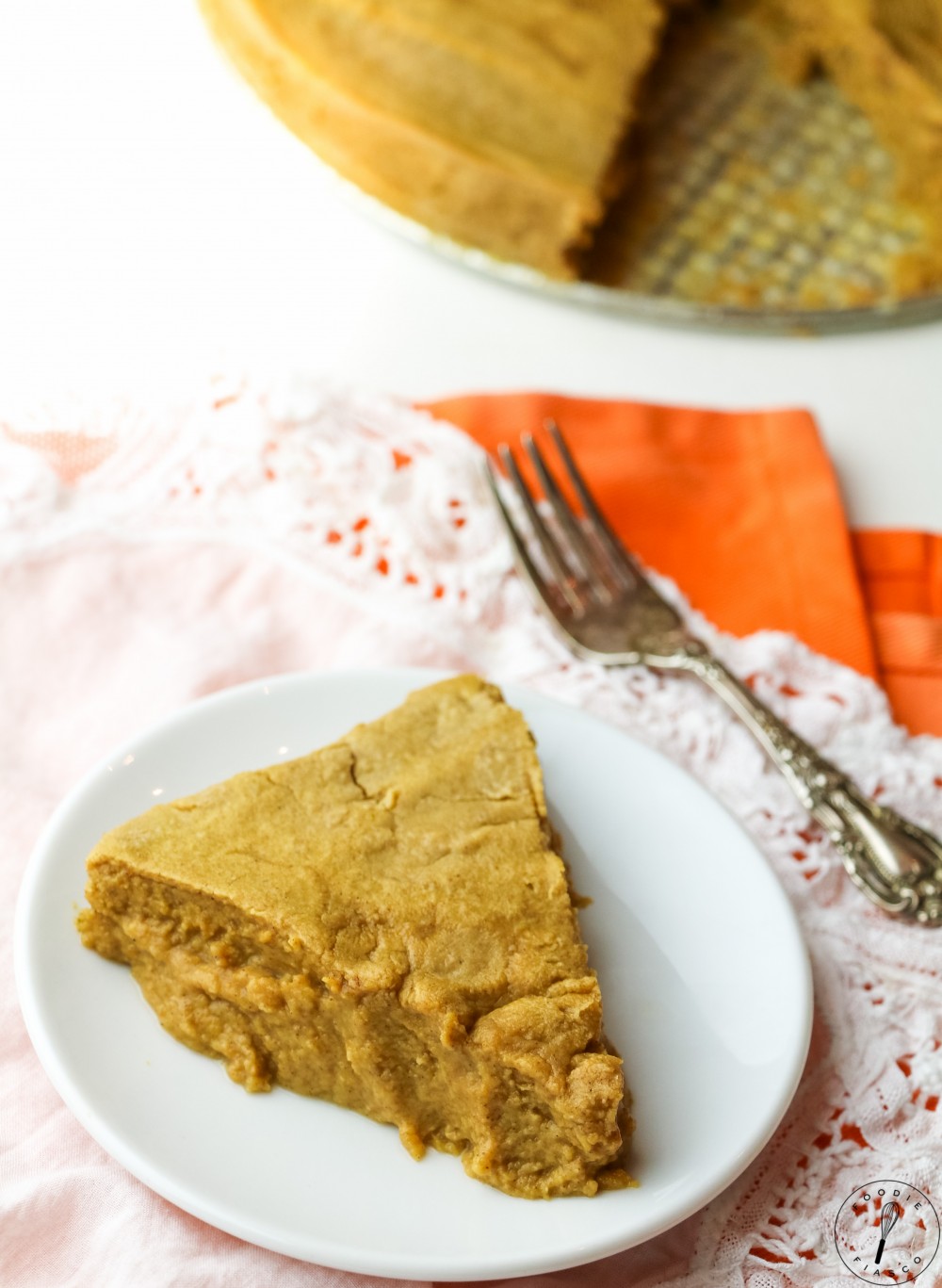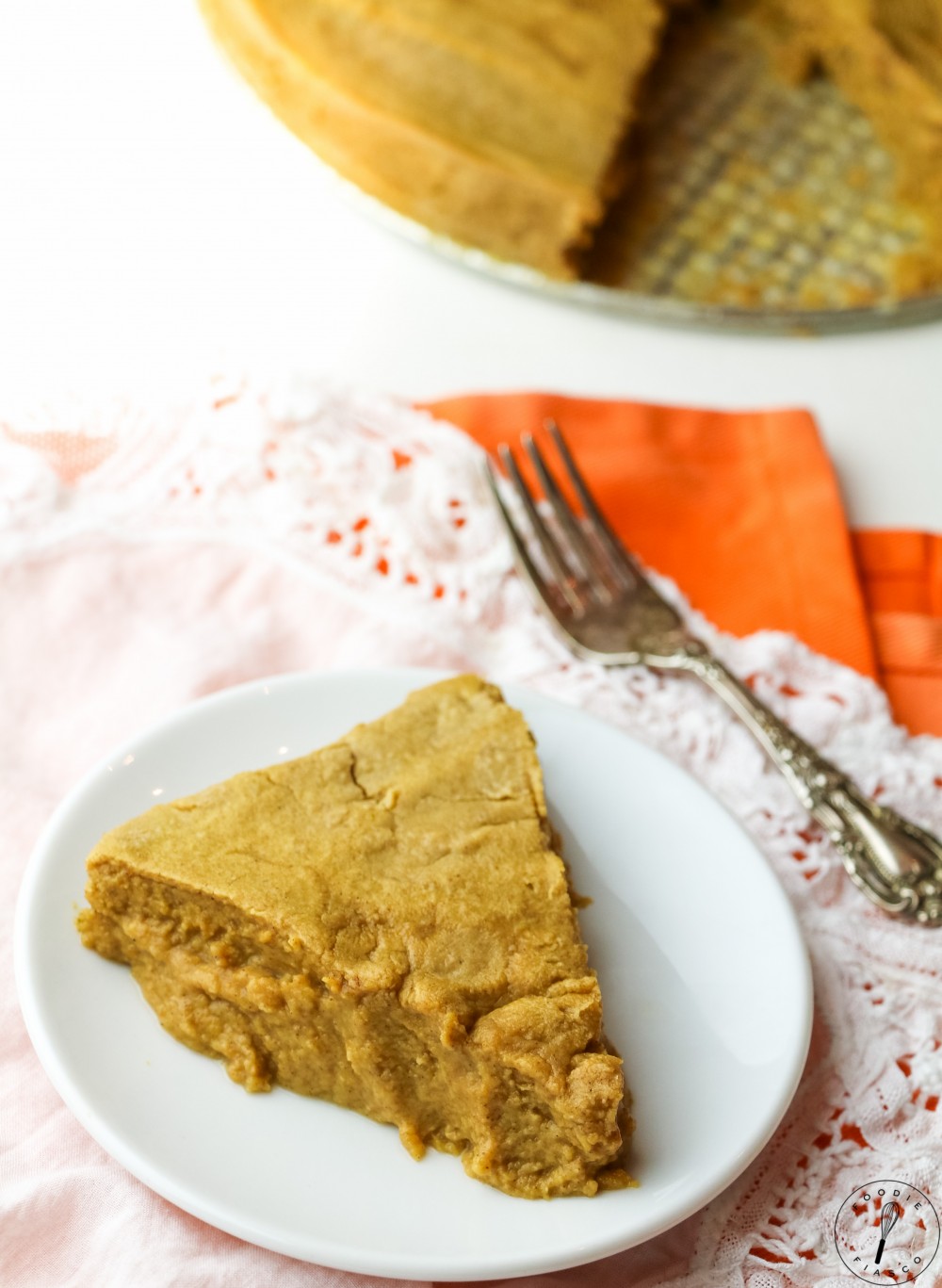 If you're still on the prowl for turkey day recipes, I've been gathering my Thanksgiving go-to's for you to have in your arsenal. Be on the lookout for that before the end of the week!
I'm excited to make this pie for years to come.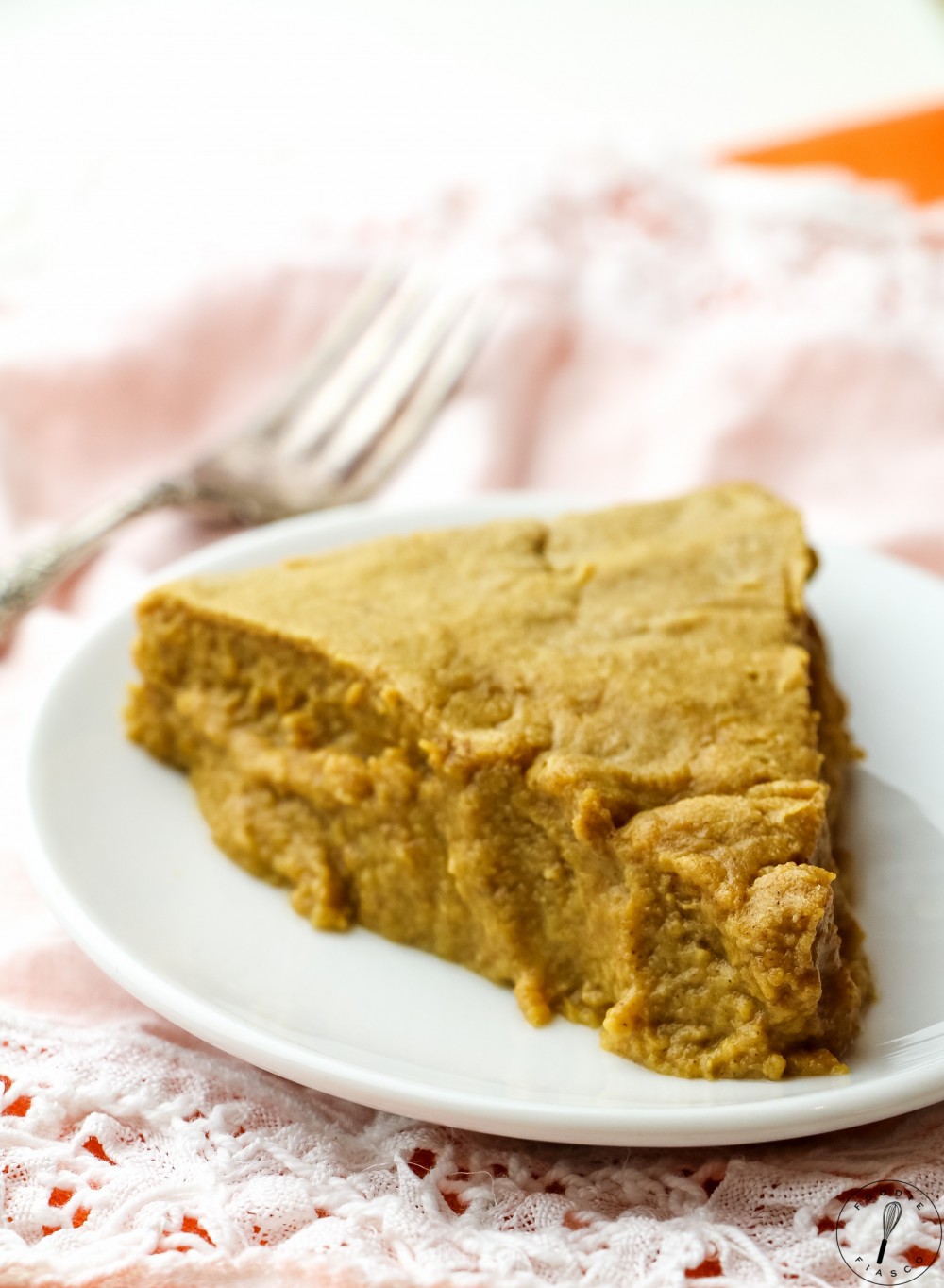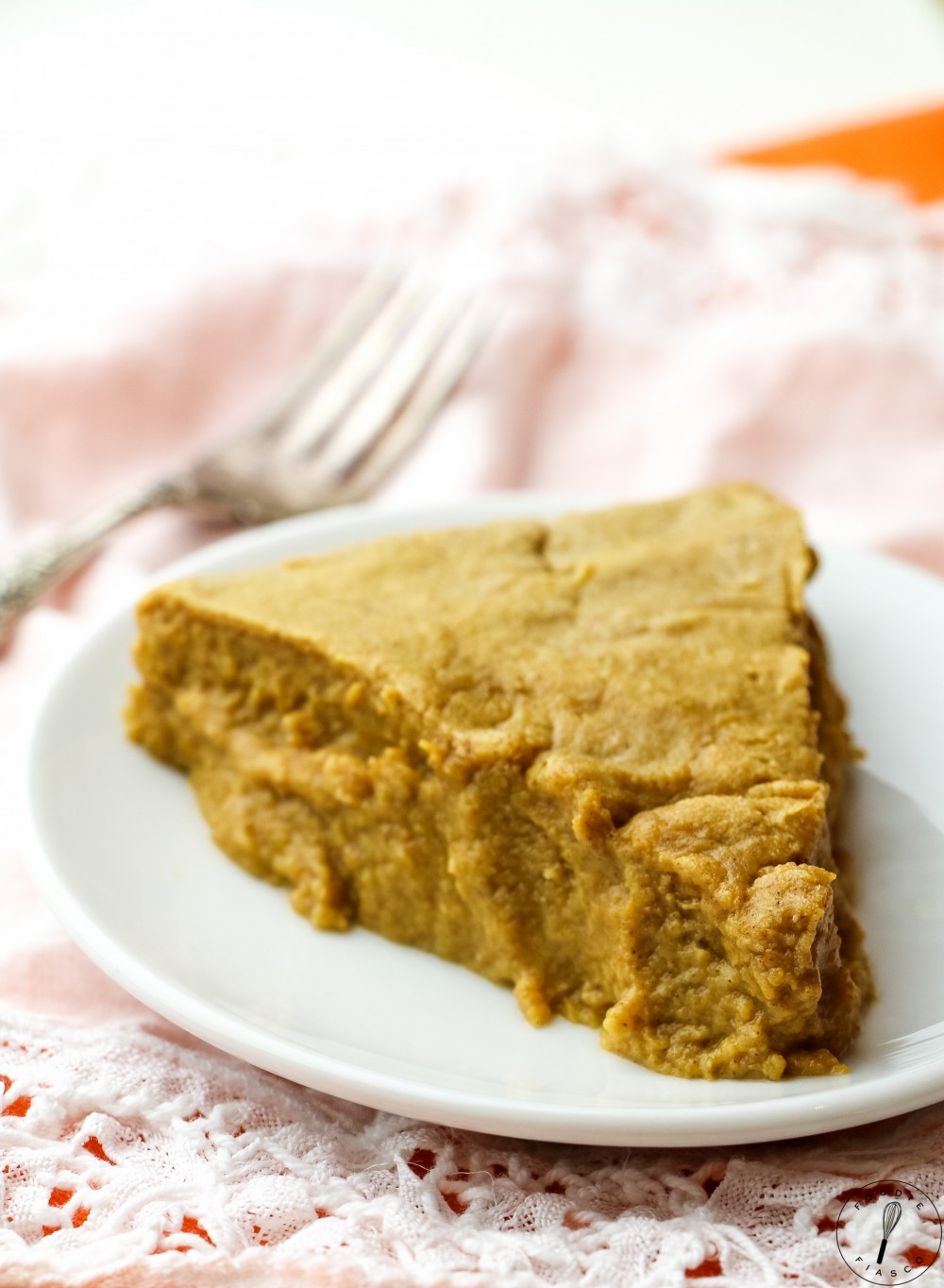 Nutritional Breakdown
Calories
 1 (15 oz.) can pure pumpkin (140) + 1/2 cup half + half (160) + 2 egg whites (50) + 3/4 cup erythritol (0) / 8 = 44 calories per slice
Net Carbs
 1 (15 oz.) can pure pumpkin (14g) + 1/2 cup half + half (4g) + 2 egg whites (0g) + 3/4 cup erythritol (0g) / 8 = 2g net carbs per slice
Protein
 1 (15 oz.) can pure pumpkin (7g) + 1/2 cup half + half (4g) + 2 egg whites (13g) + 3/4 cup erythritol (0g) / 8 = 3g protein per slice
Adapted from my original pumpkin pie recipe (which was adapted from Hungry Girl)
Low Calorie Crustless Pumpkin Pie
Ingredients
1 (15 oz.) can pure pumpkin
½ cup half + half or coconut milk
2 egg whites (or 2 eggs' worth of egg replacer)
¾ cup erythritol or sugar
2 teaspoons pumpkin pie spice
Instructions
Preheat oven to 350°F. Grease an 8-inch pie pan and set aside. I use a springform pan because it makes the pie much easier to remove from the pan and slice, but you can use a regular pie pan if that's what you have.
In a large bowl, combine all the ingredients and whisk until very thoroughly combined. Pour the mixture into the prepared pie pan and bake in the oven for about 50 minutes, until the pie is mostly firm. I would start checking it at 40 minutes and let it bake for up to 60 minutes. This pie can be a little finicky in terms of baking time, so I would keep an eye on it and take it out once it's pretty firm to the touch but definitely before it starts to look burned. Note that it will also firm up once chilled. The texture will depend on whether you use egg whites or egg replacer, half and half or coconut milk, or sugar or erythritol. Chill the pie in the fridge for at least two hours before serving. Depending on how the texture turns out, sometimes I like to freeze the pie for 30-60 minutes before serving to firm it up and/or cut down on chilling time. Devour.
Nutrition Information
Serving size:
1 slice
Calories:
44
Net Carbs:
2 grams
Protein:
3 grams
More favorite pies and cakes: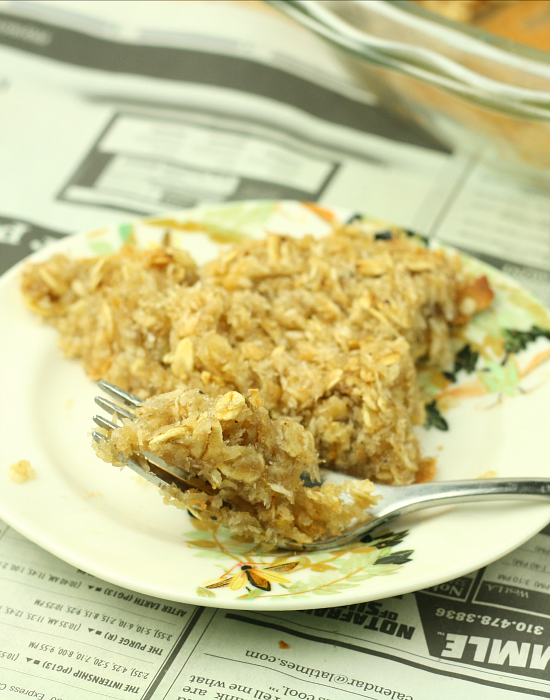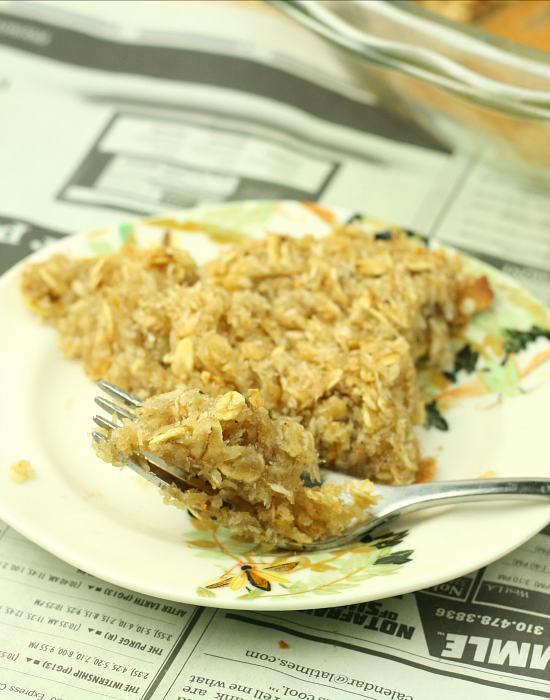 Healthy Pumpkin Cheesecake with a Dark Chocolate Drizzle