Hi I'm back! And I brought muffins!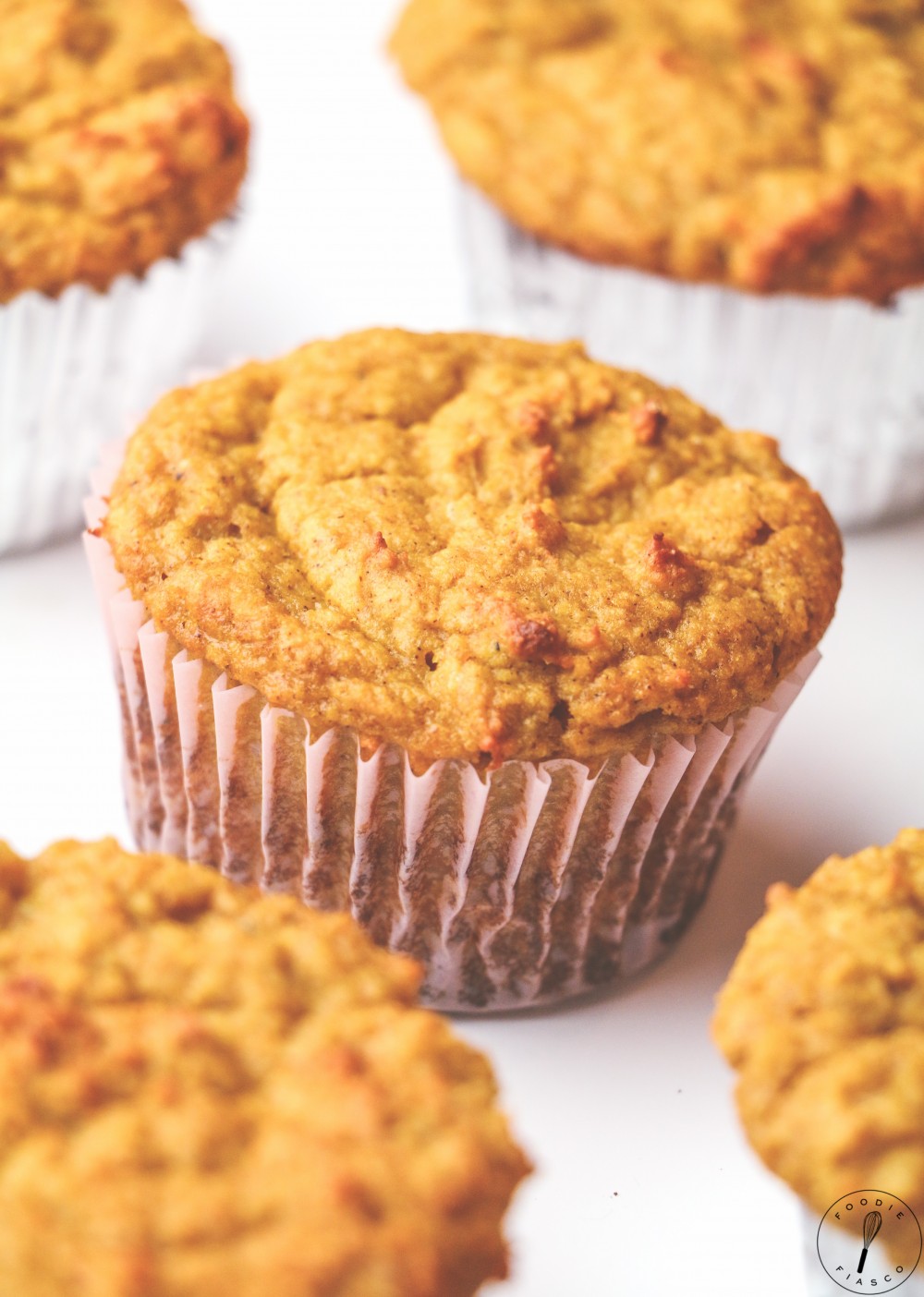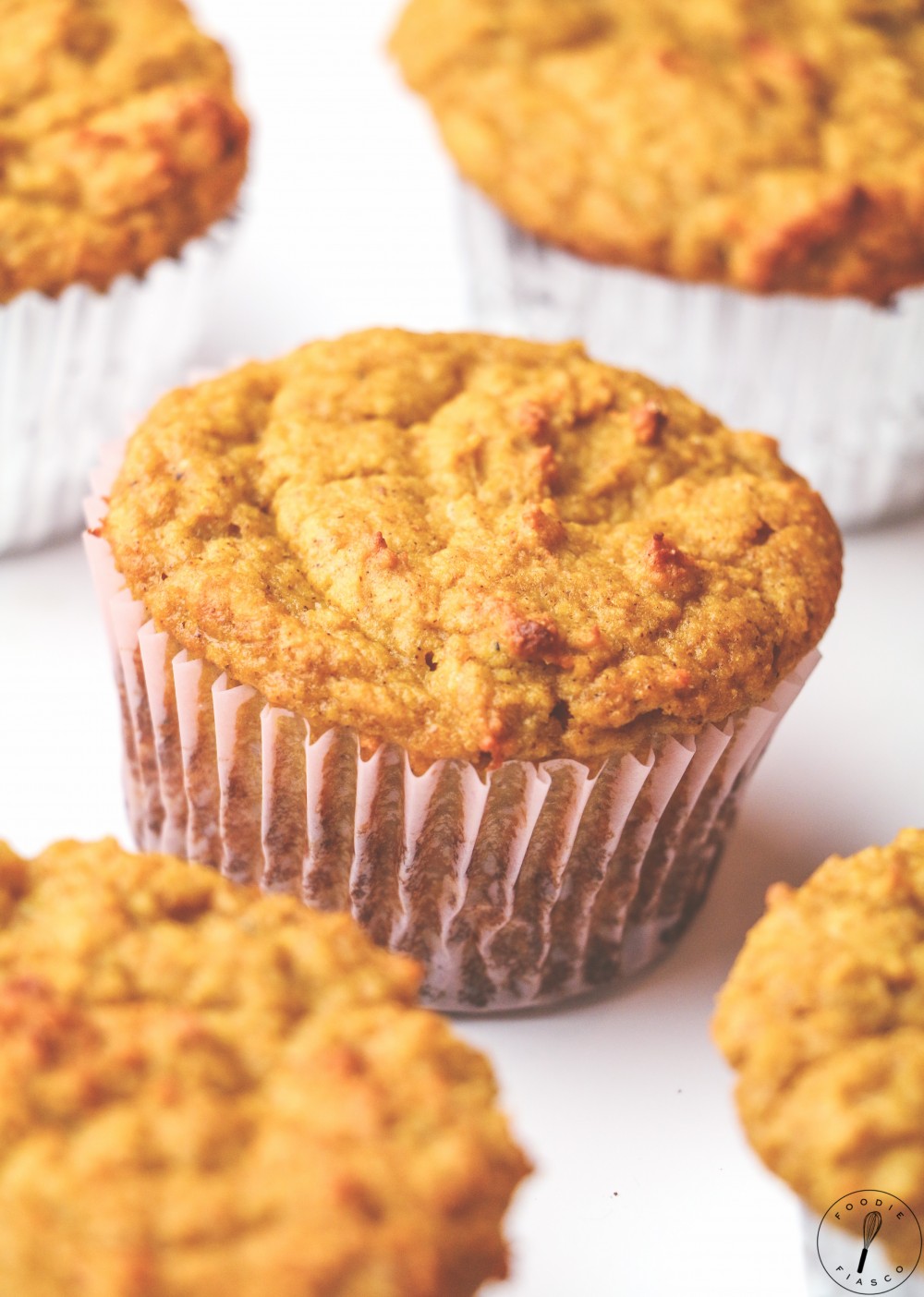 Sorry for being MIA this week. Long story short, my mom spent a few days in the hospital but (thankfully!) was discharged yesterday. The whole thing was very time/energy/emotionally consuming, so it's great to have her home.
These muffins are undeniably cheery, so they come at a good time. Although they officially mark my descent into the pumpkin madness of November, these muffins completely justify joining the fray. They're a seasonally appropriate riff on my double chocolate protein muffins, which is now one of Foodie Fiasco's most popular recipes.
So obviously a pumpkin version was in order. I really had no choice.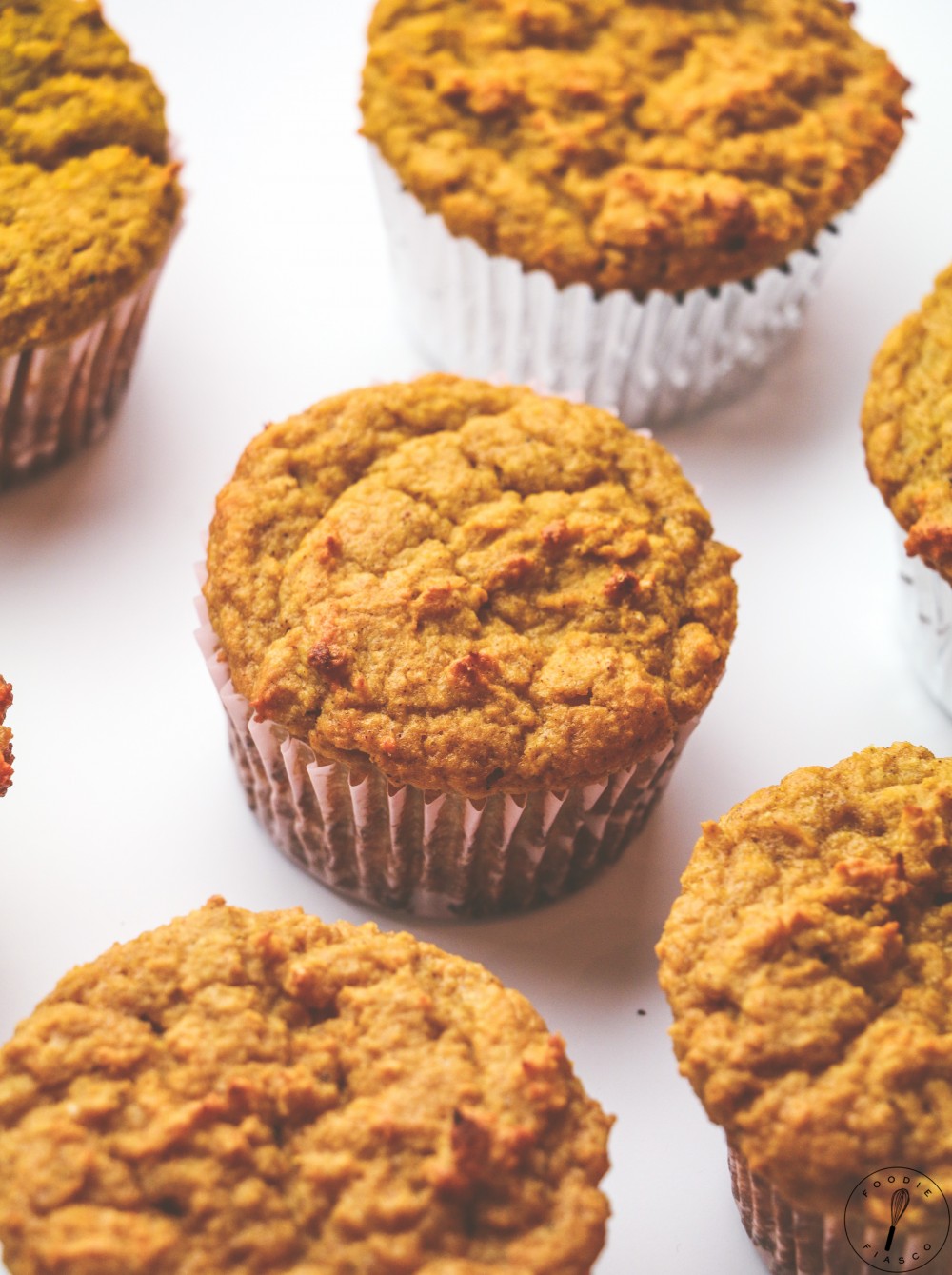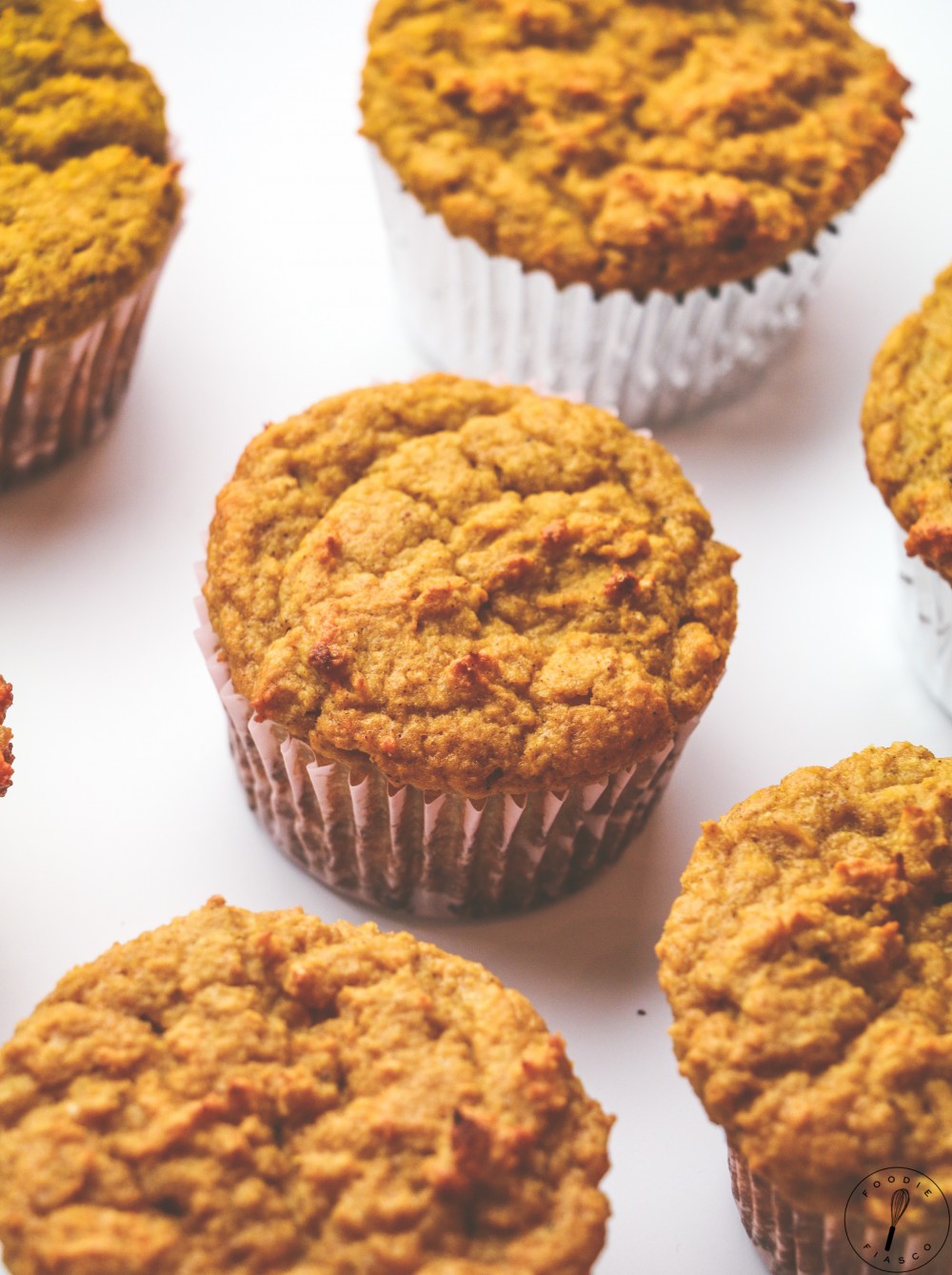 I have a lot going on in my life, so I like to keep things as simple as possible.
This manifests in a number of ways, but the most visible is the color scheme of my wardrobe (and decor, for the most part). Monochrome rules my style.
I'm definitely a fan of bright colors in general, but it's hard to deny that black is pretty much the perfect shade to wear. Running late in the morning and need something to wear? Good news! Monochrome goes with monochrome. Done.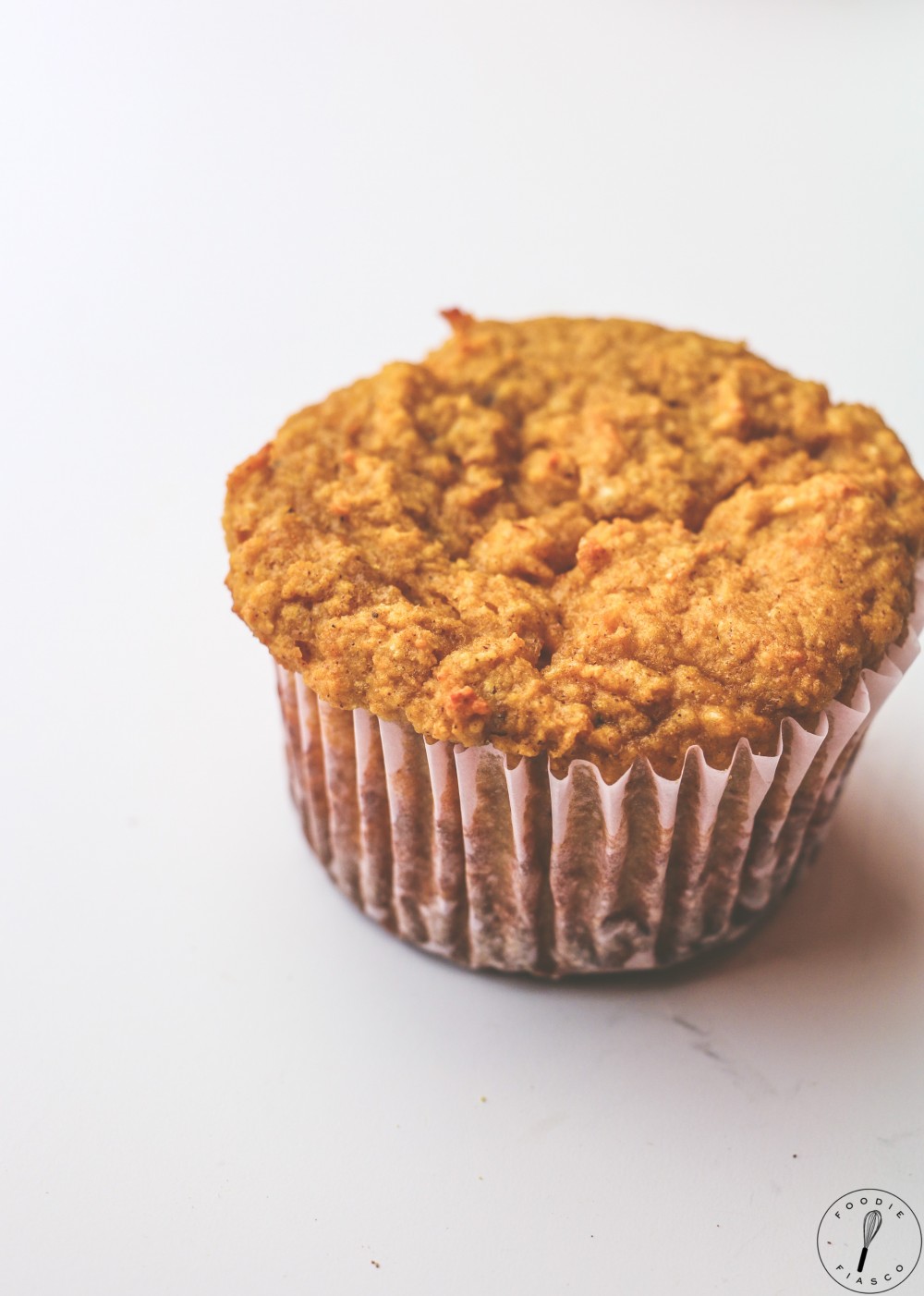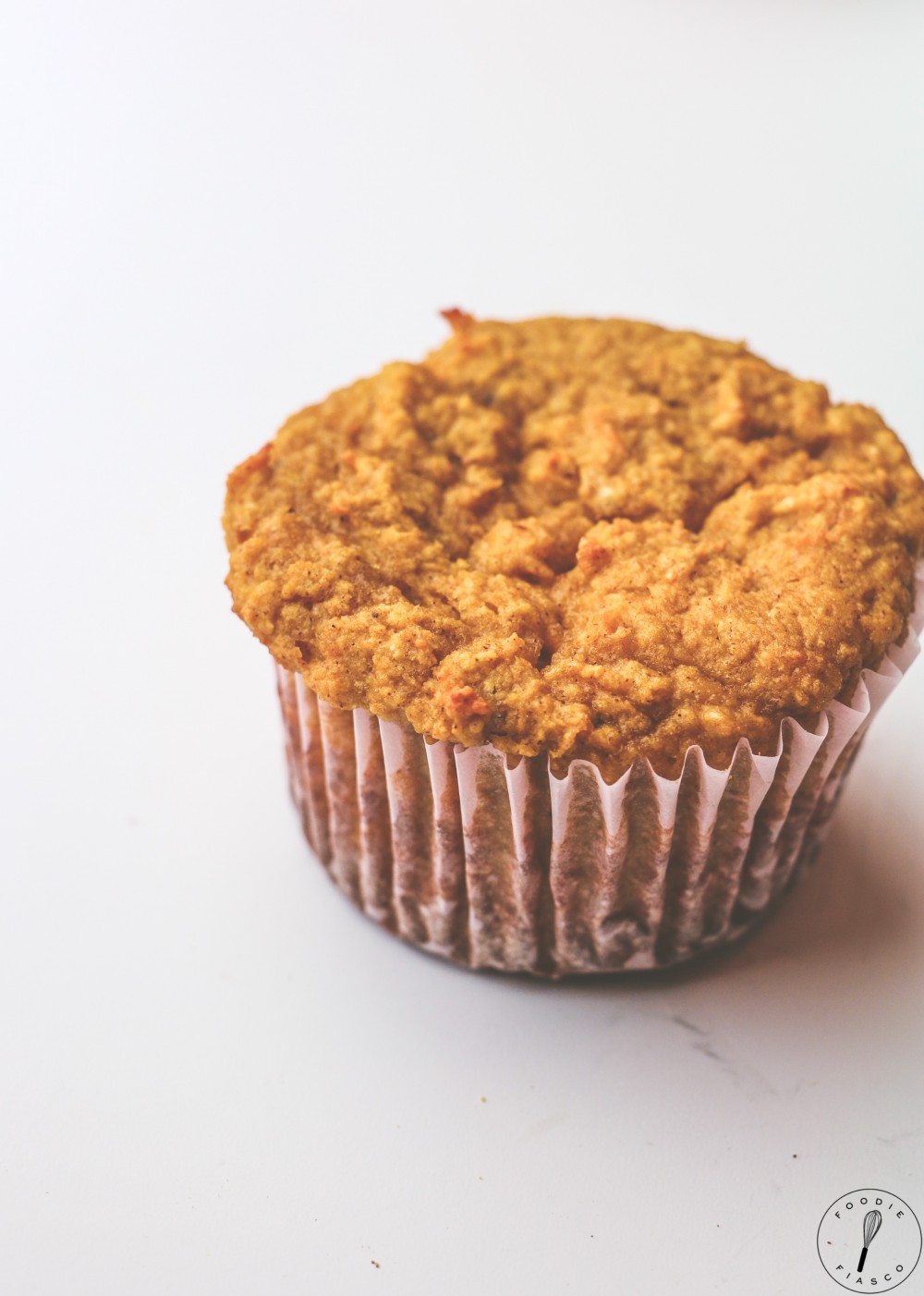 You can also wash all darks together, which is definitely a selling point for me. In terms of functionality, black is great at hiding stains (because clumsy eating/drinking happens) but terrible at hiding cat hair (because my cat obviously has no choice but to display her affection immediately after I put on clean clothes).
It might seem kind of minute, but there's something very festive and cheery about the bright hue that pumpkin lends to these muffins. When I do bring color into my space, it's always important and intentional. Living simply makes the day-to-day a lot calmer, while allowing me to really appreciate the special occasions along the way. And these muffins are a great way to celebrate the season in style.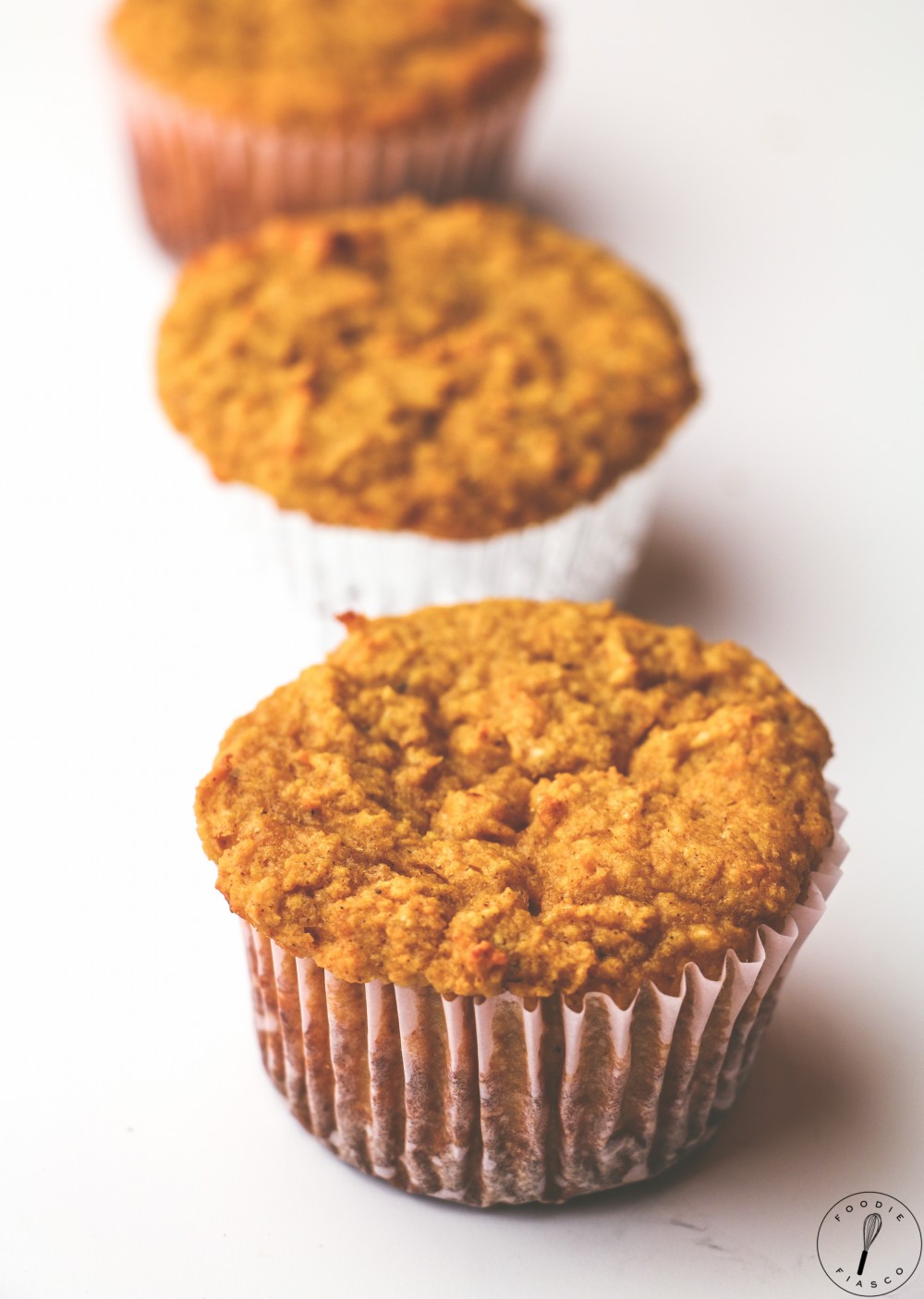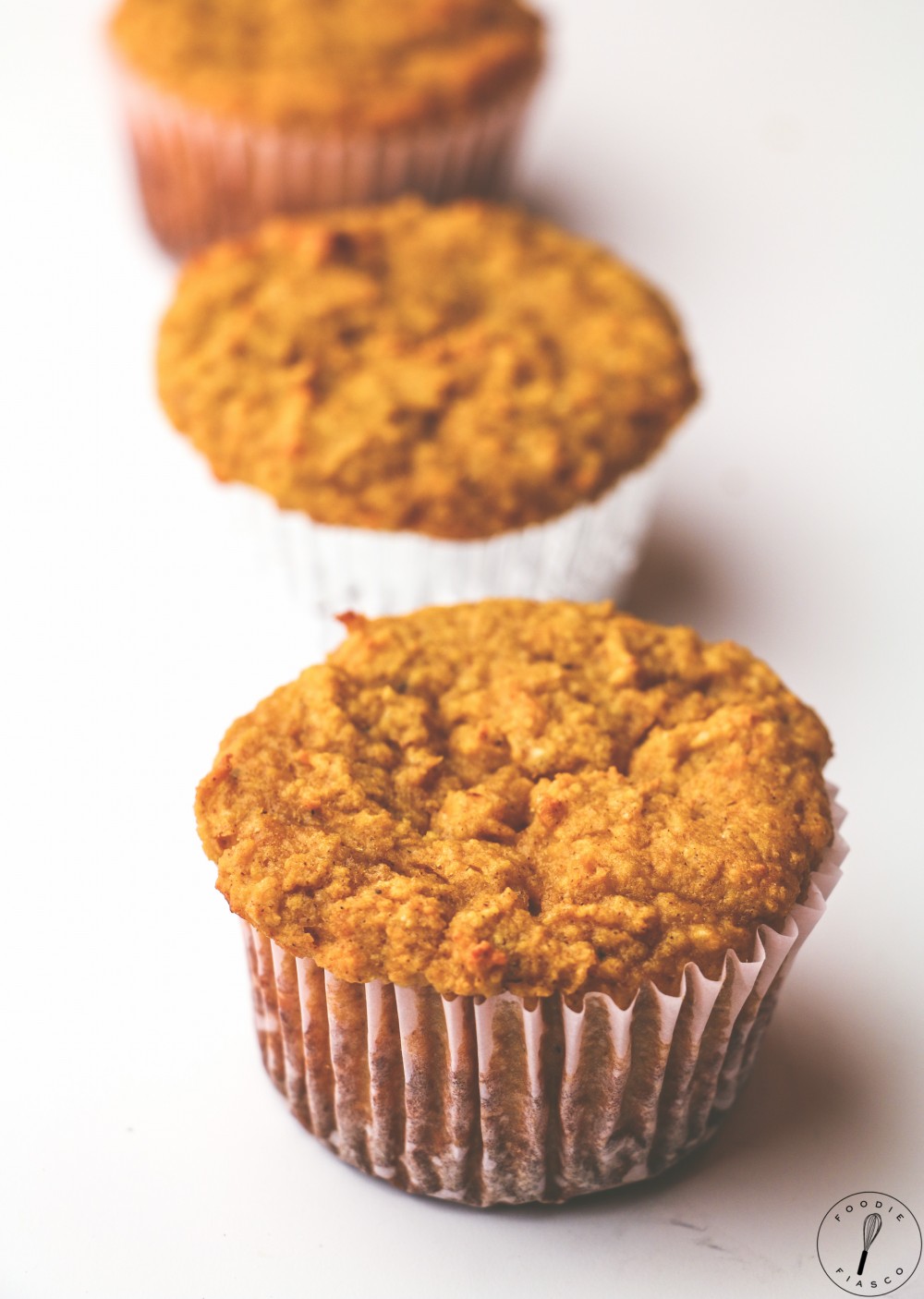 Speaking of celebrations, it was my mom's birthday on Wednesday. The poor woman wasn't feeling well enough for any proper festivities, so instead we enjoyed a night of Netflix while tinkering with the Apple watch I got her. Other than the fact that it's yet another new-fangled contraption to figure out, she seems to like it.
The important part is that it tells time well, which it does. So mission accomplished.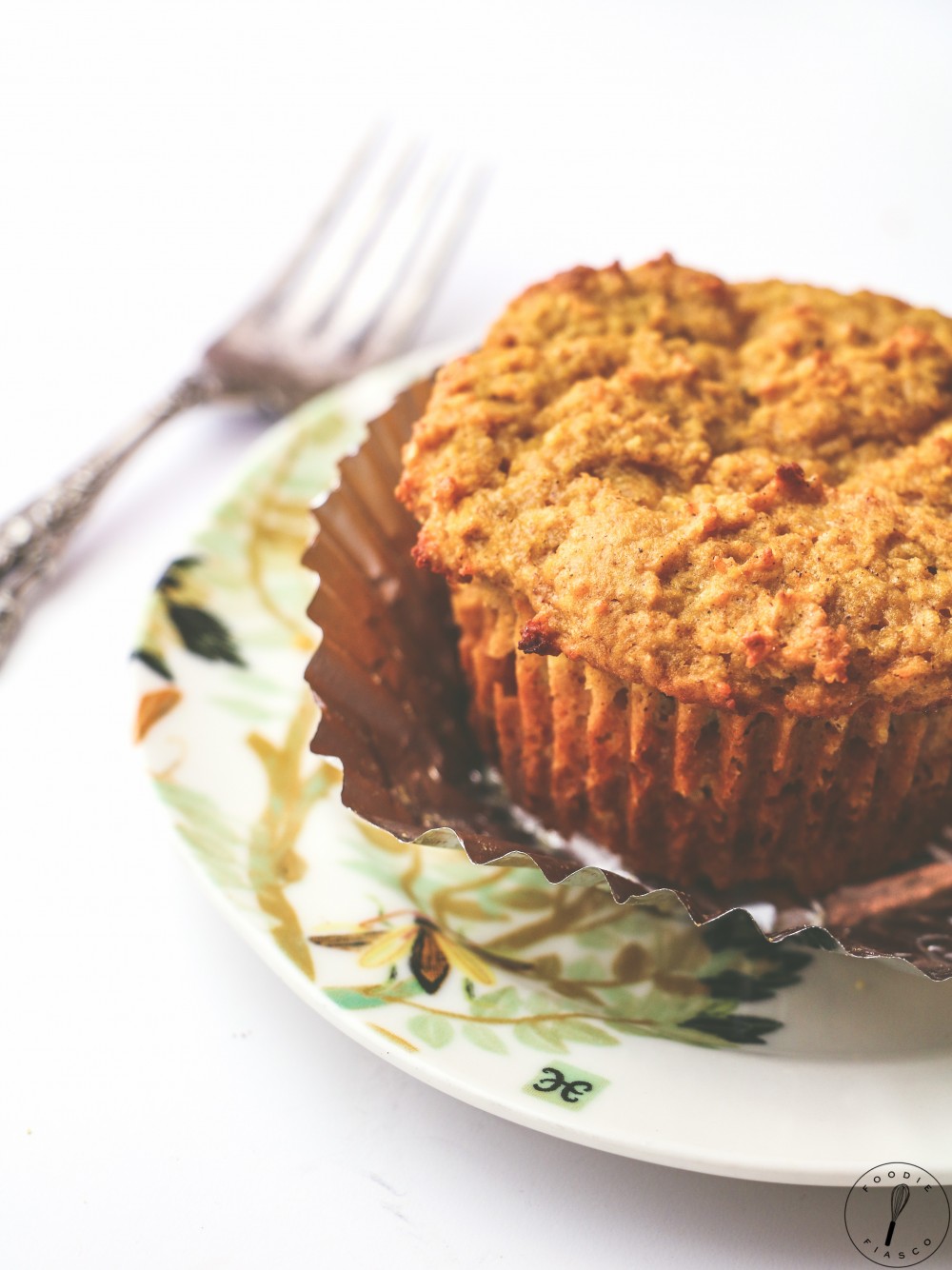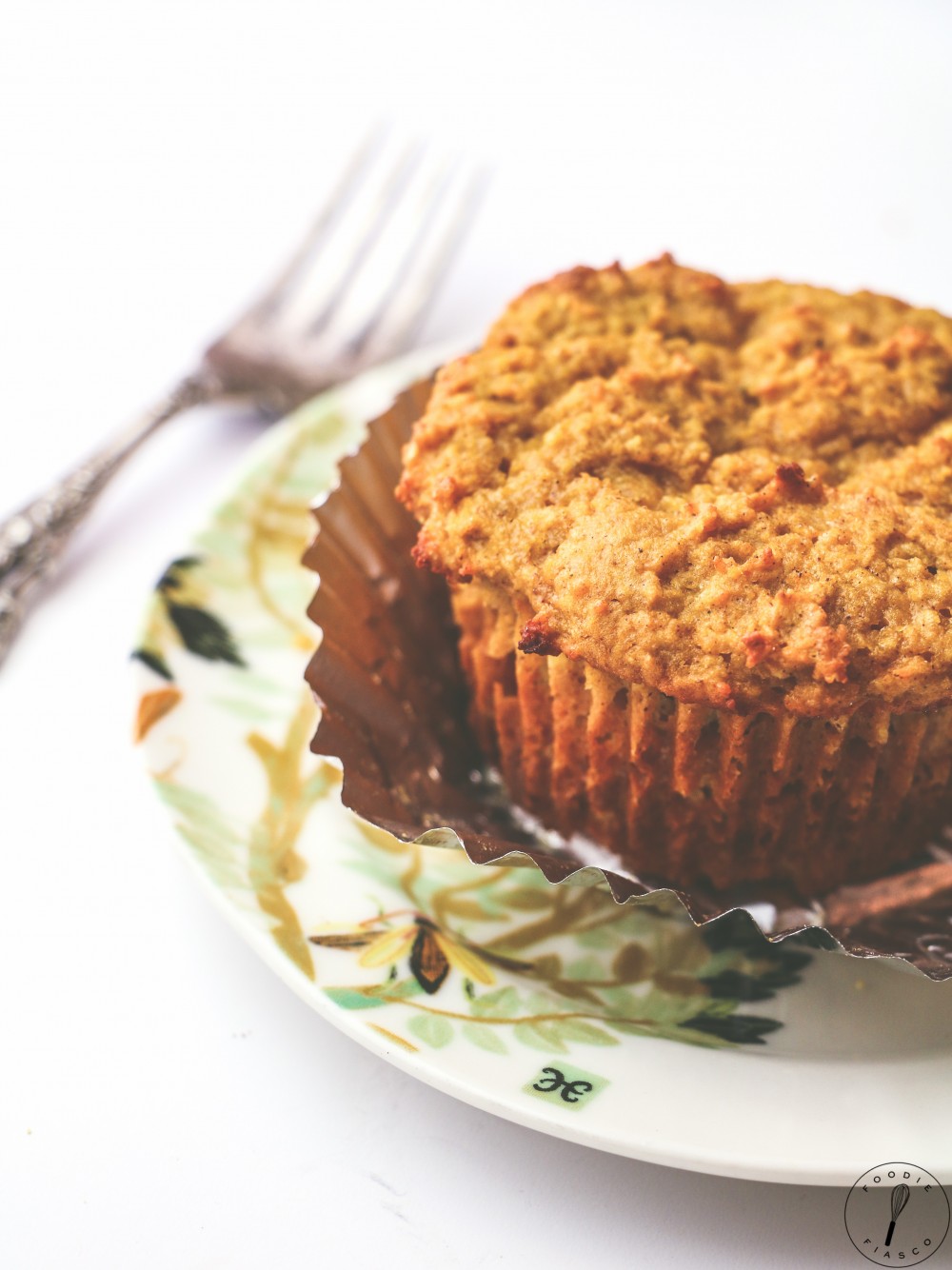 My mom wants to have fun, so it's frustrating for her to say the least when she isn't feeling up to it. That's why simple joys, like just a really great muffin, are so special.
These beauties are only 55 calories each but pack 10 grams of protein. They're a delicious way to sneak some extra protein in my mom's diet without adding a lot of calories.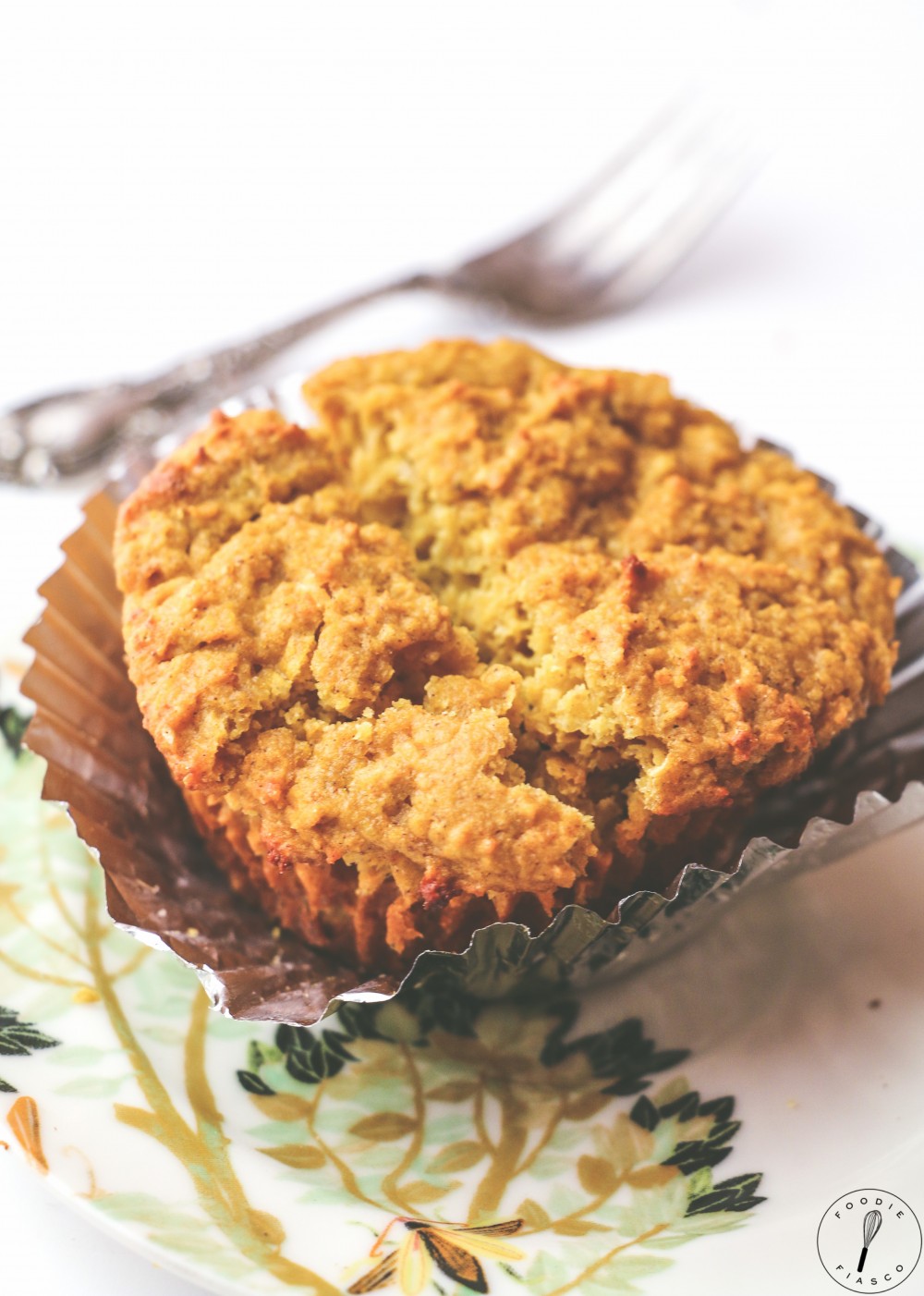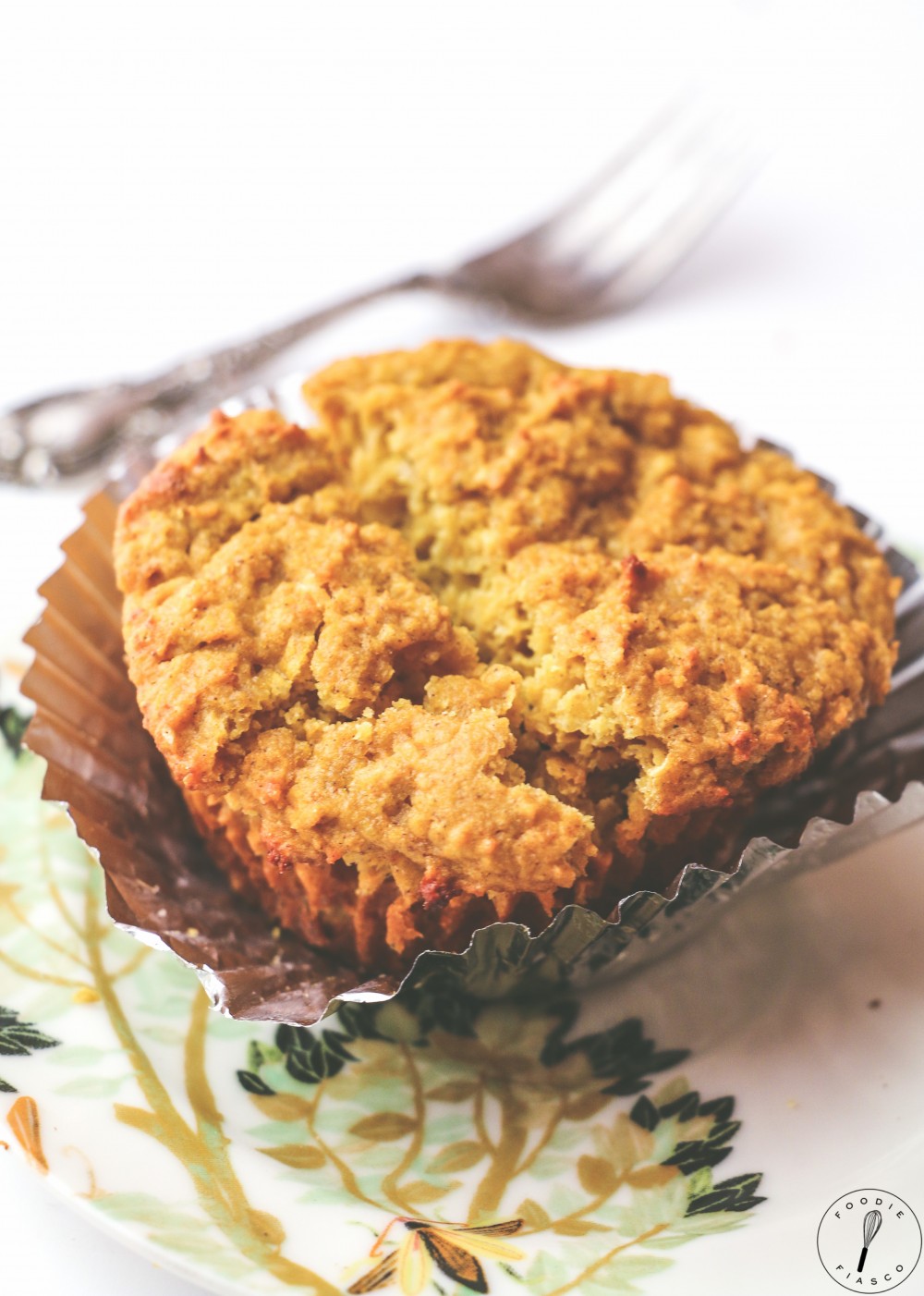 I also predict that they'll have some serious staying power. Even when fall has long faded into a distant pumpkin-flavored memory, this recipe will definitely stay in my regular rotation. And I hope it stays in yours too!


Nutritional Breakdown
Calories
1-1/3 cups protein powder (400) + 1/2 cup erythritol (0) + 1/4 cup coconut flour (80) + 1 cup pumpkin puree (84) + 4 egg whites (100) / 12 servings = 55 calories per muffin
Net Carbs
1-1/3 cups protein powder (12g) + 1/2 cup erythritol (0g) + 1/4 cup coconut flour (6g) + 1 cup pumpkin puree (12g) + 4 egg whites (0g) / 12 servings =  2.5g net carbs per muffin
Protein
1-1/3 cups protein powder (88g) + 1/2 cup erythritol (0g) + 1/4 cup coconut flour (4g) + 1 cup pumpkin puree (2g) + 4 egg whites (25g) / 12 servings =  10g protein per muffin
High Protein Pumpkin Spice Muffins
Ingredients
1⅓ cups vanilla protein powder*
½ cup erythritol
¼ cup coconut flour
4 teaspoons baking powder
1 teaspoon cinnamon
½ teaspoon ginger
½ teaspoon nutmeg
¼ teaspoon salt
1 cup pumpkin puree
4 egg whites (or 4 eggs' worth of egg replacer or flax eggs)
1 tablespoon vanilla extract
Instructions
Preheat oven to 350°F. Grease or coat a 12-cup muffin tin with cooking spray and set aside.
In a large bowl, combine protein powder, erythritol, coconut flour, baking powder, cinnamon, ginger, nutmeg, and salt and mix until uniform.
Add the pumpkin puree, egg whites, and vanilla extract and stir until completely combined.
Evenly distribute the batter into the muffin cups. The trick to doing this is using an ice cream scoop. It makes the process very neat and keeps the muffins the same size so they bake evenly.
Bake in the oven at 350°F for 18-20 minutes, or until a toothpick inserted in the center comes out clean. Let cool and devour.
Notes
*I used the vanilla protein powder from Quest, but any whey/casein blend or baking-intended protein powder will do just fine. I know that almost if not all protein baking blends contain artificial sweeteners, so I know this may be a dealbreaker for some of you. But fret not! (Side note, I admire you. I also try to avoid artificial sweeteners, but alas I do cheat.) In terms of replacing the blend here, I recommend buying unsweetened/naturally sweetened whey and casein powders separately and creating your own blend with 60% whey and 40% casein. This is also a good way to save money! Now, a note for my plant-based friends. I'm head-over-heels for some vegan protein powders, namely Sun Warrior, but I'm not sure vegan powders will work here. You'll have my eternal love and gratitude if you try this with a vegan powder and/or vegan egg replacer and report back, but proceed with caution as I have absolutely no idea if that will work.
Nutrition Information
Serving size:
1 muffin
Calories:
55
Protein:
10 grams
More muffin favorites:
High Protein Double Chocolate Muffins
Flourless Pumpkin Chocolate Chip Muffins
Double Chocolate Zucchini Muffins