I don't want to leave you ever again. So stay with me here.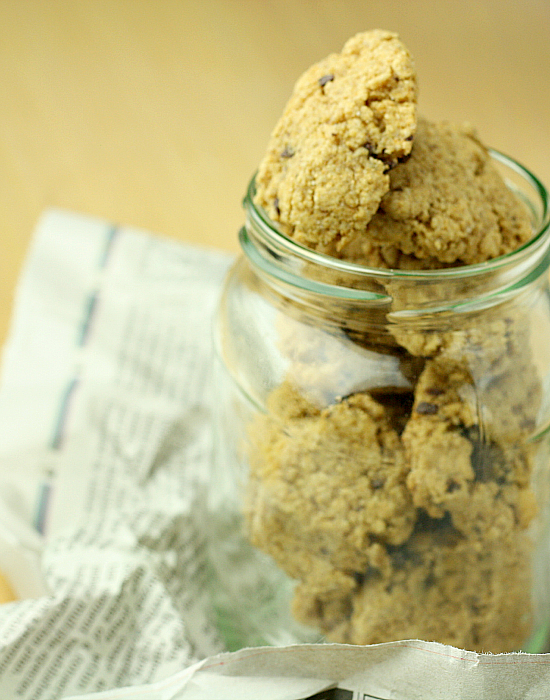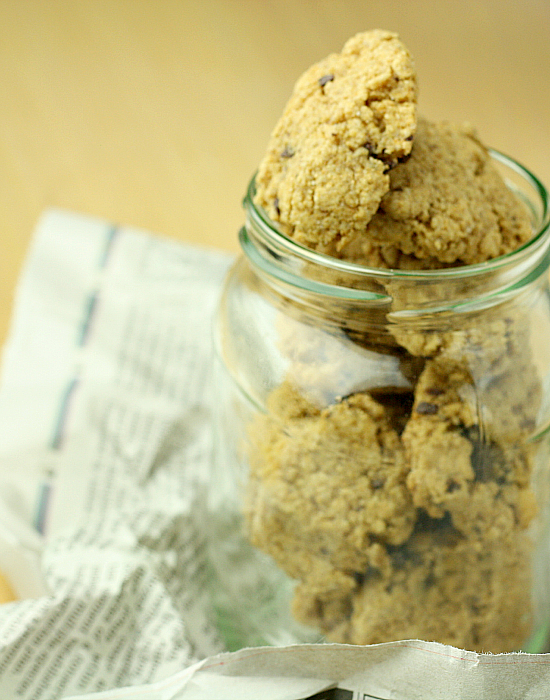 Seriously. These past few days have been… interesting. Apparently preparing for/freaking out over finals greatly increases one's capacity to ingest sugar. These cookies and I are tight. I'll let you know in a few days if the same thing is true of my skinny jeans… but right now? I'm enjoying the excuse to live in stretchy pants.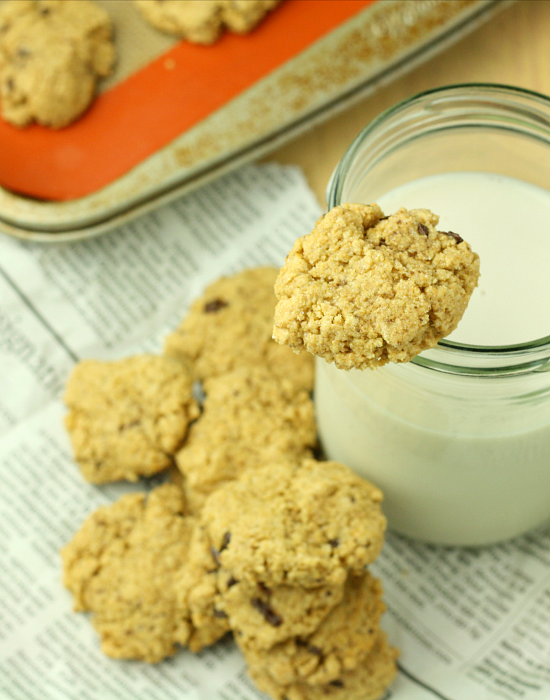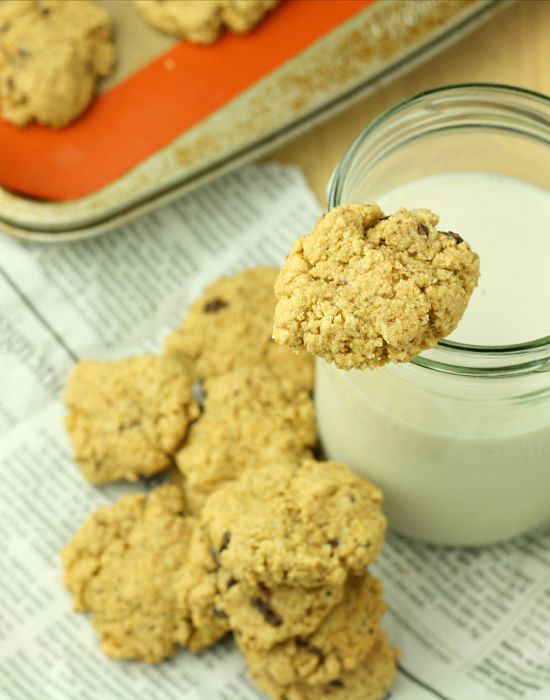 I understand I put olive oil in cookies. I understand that some butter loving yellow bag chocolate chip cookie purists may not be okay with this. I understand that some butter hating I'm-going-to-live-on-lettuce-only-ers may also not be okay with this. I understand spell check just had a field day with my (extremely creative) hyphen usage.
Nine hours ago, I was stumbling out of a very large testing room full of very tired high school freshmen. The sun light burned. Coherent sentences escaped from my grasp entirely. My brain had been reduced to mush. I may have answered seventeen when asked what a subordinating conjunction was. Magna Carta? Doesn't that help the immune system or something? I don't know. I think I'm going to put some olive in cookies and see what happens.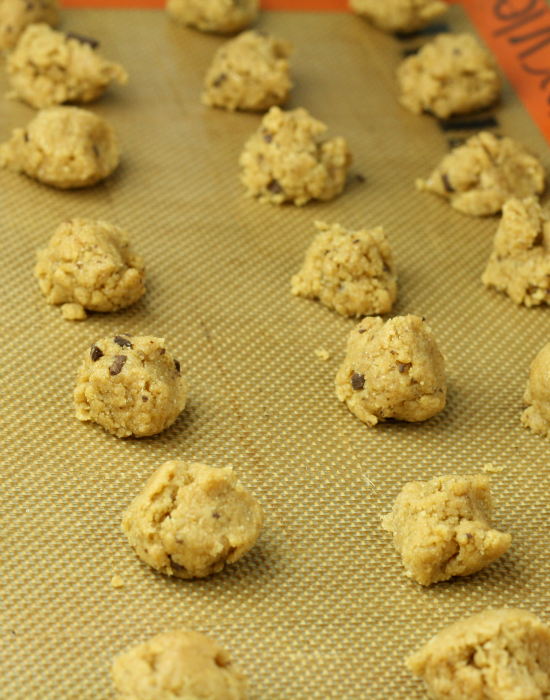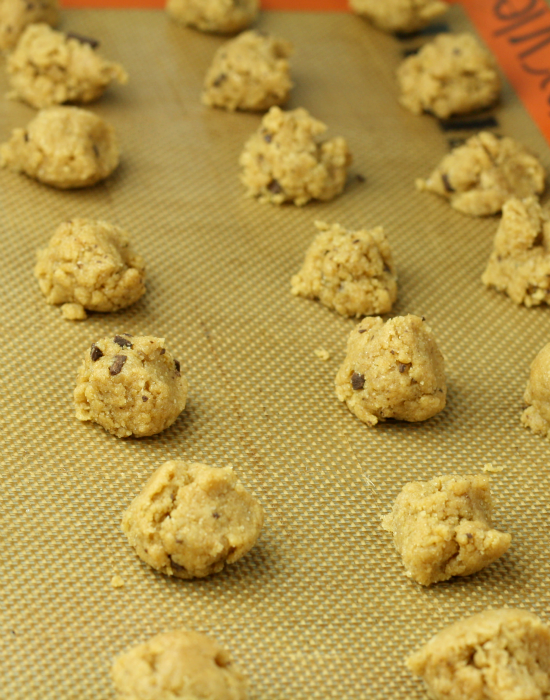 Okay. You think the mush-dom has gotten to me.
It hasn't.
Maybe it has.
I'm not sure.
I made up a word that is really fun to say.
Haha. Mush-dom.
COOKIES.
Mush.
Not cookie mush. Brain mush.
These cookies are actually really soft and wonderful. I'm going to show you a picture now.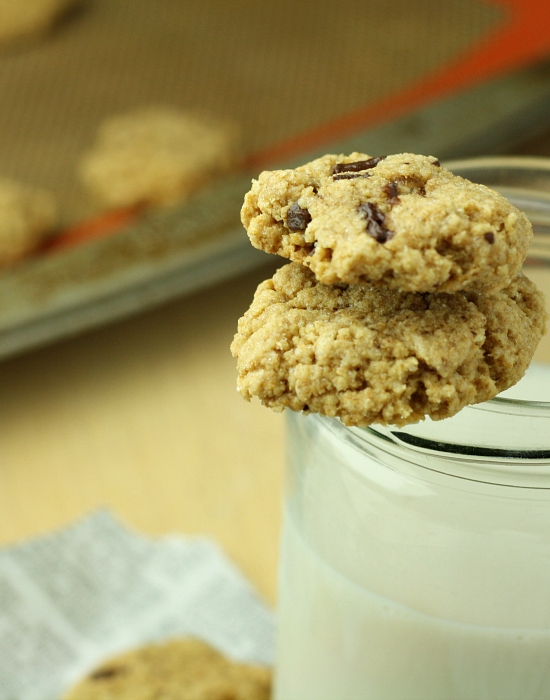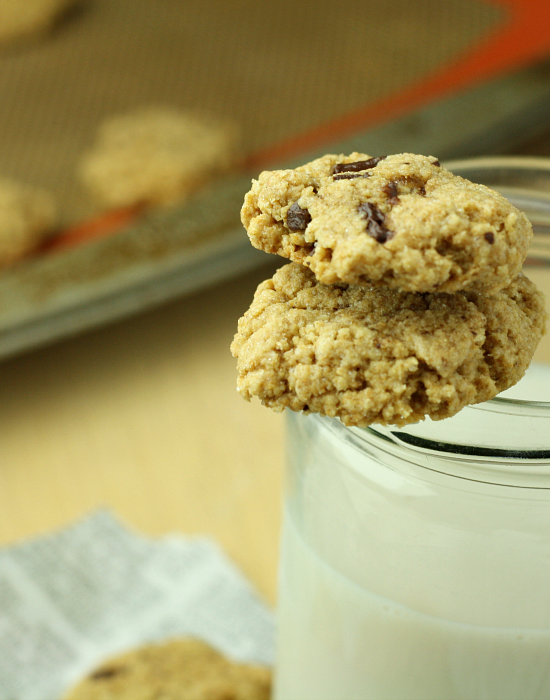 I'm actually loving the olive oil cookies vibe. You don't have to cream any annoying butter, yet the rich oil lends such a buttery flavor and texture that you don't need to use a lot at all. The olive flavor is barely detectable, but there's a subtle sophistication there. You can taste the love.
Vive le healthy fats! Vive le moderation! Vive le cookies! COOKIES.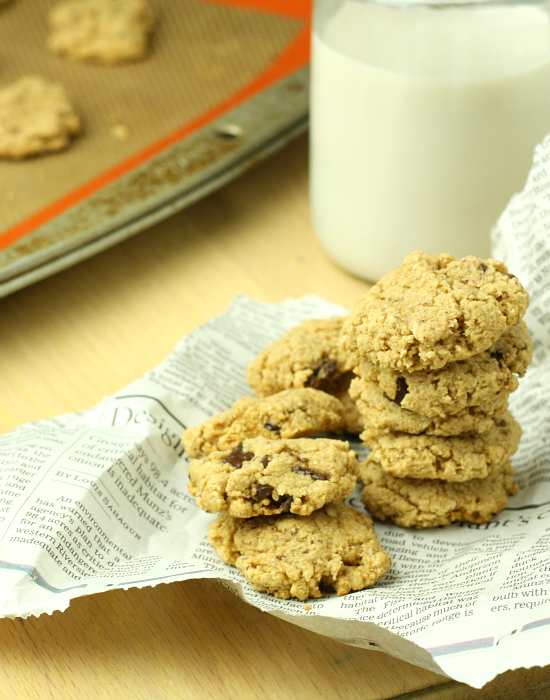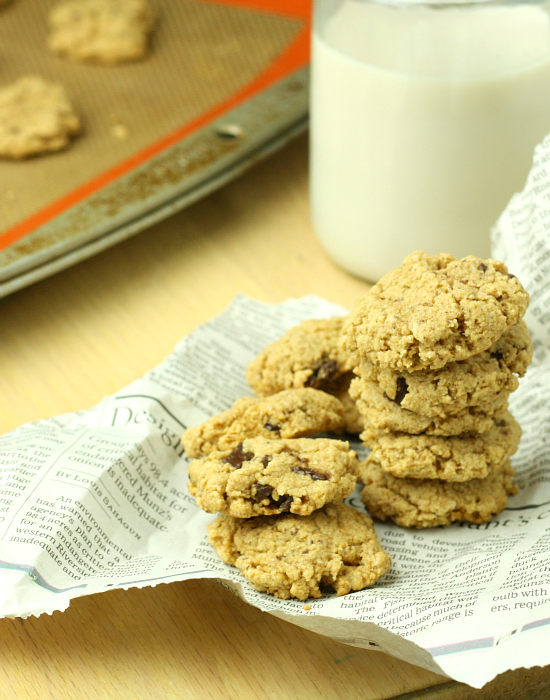 As if you need any further proof, I brought these beauties in for THREE different teenager's birthdays, and everyone loved them. Teenagers. Birthdays. These cookies. Secrete healthiness. Love. Yes. Short pseudo sentences. 'Nuff said.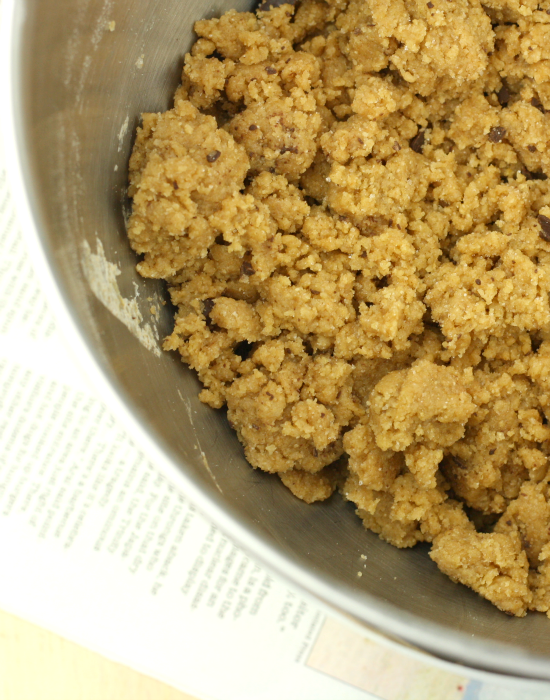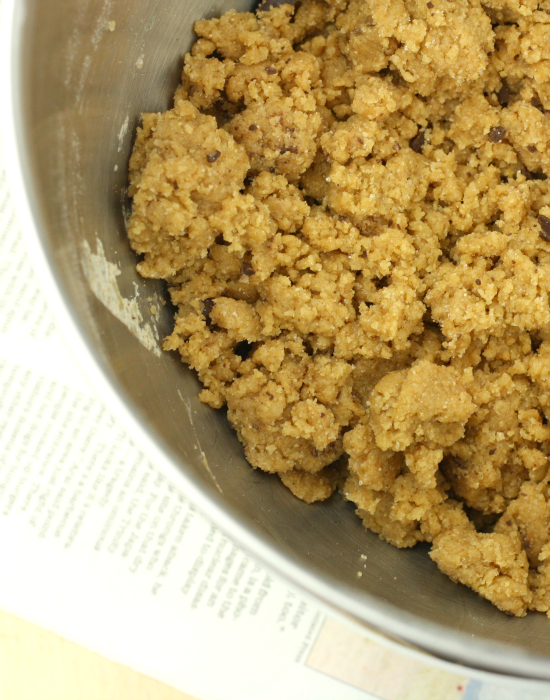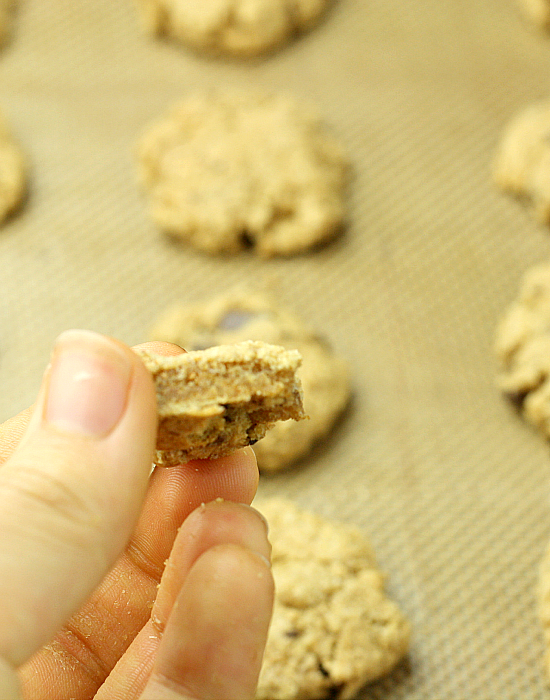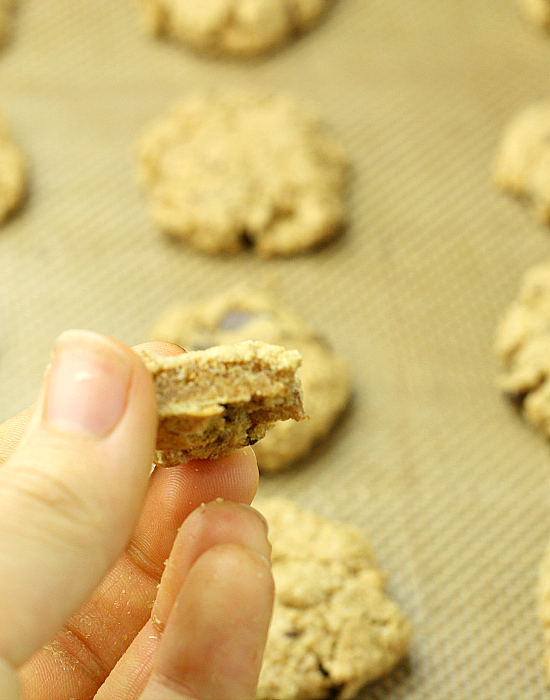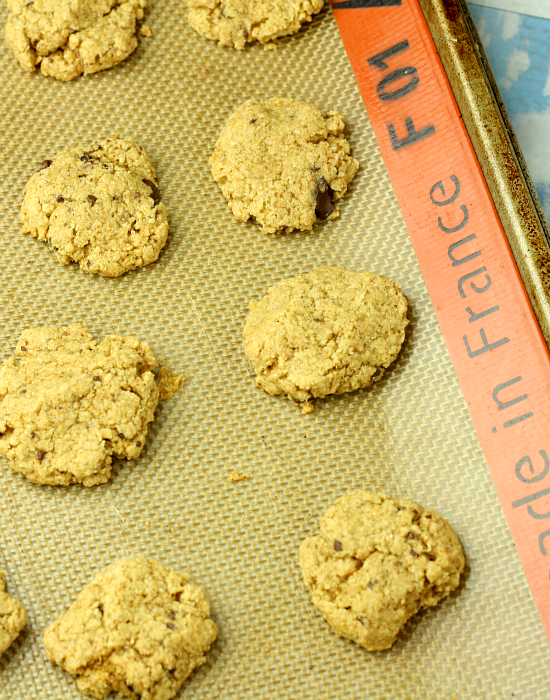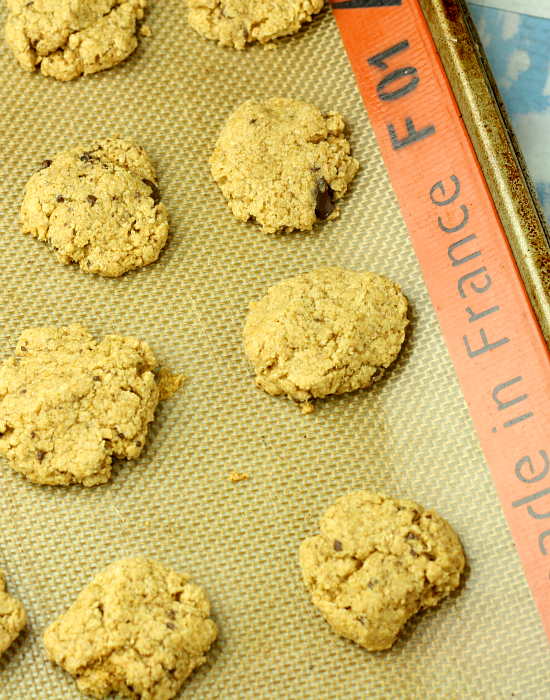 COOKIES.
Yield: 48 cookies
Chocolate Chip Olive Oil Cookies
15 minPrep Time:
12 minCook Time:
27 minTotal Time:
Ingredients
2 ¼ cup white whole wheat flour OR 2 3/4 cup almond meal plus 1/4 cup coconut flout
½ teaspoon salt
1 teaspoon baking soda
1/2 cup granulated sugar or erythritol
1/2 cup brown sugar OR 1/2 cup erythritol plus 1 teaspoon of molasses
¼ cup extra virgin olive oil
2 teaspoons vanilla extract
2 eggs or 1 Tablespoon egg replacer plus ¼ cup water
¼ cup unsweetened almond milk
dark chocolate, roughly chopped
Instructions
Preheat oven to 350°F. Line a baking sheet with parchment paper or a silicone mat and set aside.
Add the flour, salt, baking soda, cane sugar or erythritol, and the brown sugar or erythritol plus molasses into the bowl of stand mixer. Alternately, you can add the ingredients to a large mixing bowl and stir by hand. Nothing a little elbow grease can't solve. Using the paddle attachment, stir the dry ingredients on low speed. Add in the extra virgin olive oil, unsweetened almond milk, vanilla extract, and eggs or egg replacer and continue to stir until combined but not overworked. The dough will be a bit crumbly, but that's okay. Just use your hands to squish it all together. Stir in the chocolate by hand.
Using a 1/2 tablespoons measure, scoop the dough into balls and place on the baking sheet two inches apart. Press down into cookie shapes. Bake in the oven at 350°F for about 12 minutes. Let cool on wire racks. Stored in a ziplock bag in the refrigerator, these cookies should last at least a week. Devour.
Notes
To keep vegan, use egg replacer and vegan chocolate.
To keep paleo, use the almond and coconut flour version with erythritol.
You may substitute your milk of choice for the unsweetened almond milk.
Nutritional information calculated with white whole wheat flour, erythritol, Ener-g egg replacer, and no chocolate as the amount of chocolate used varies per individual.
7.8.1.2
271
https://www.foodiefiasco.com/chocolate-chip-olive-oil-cookies/
Nutrition
The cookies have come!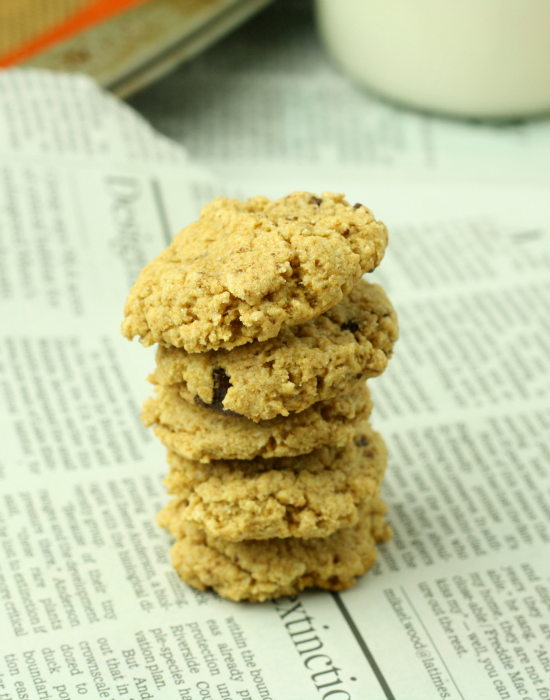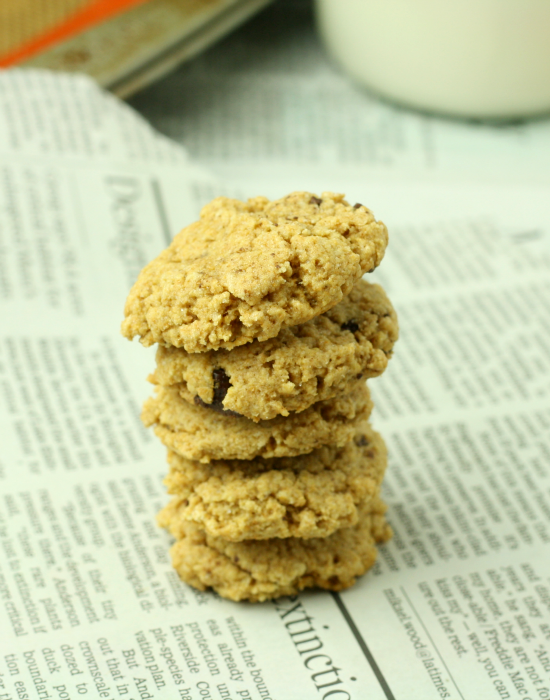 Would you give olive oil cookies a try? Yes? What if I told you how amazing they are?
They are. They're really amazing. Just like you!