So I've had this dilemma.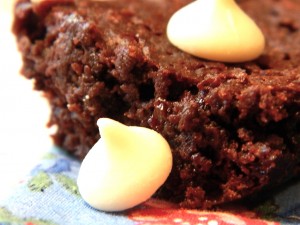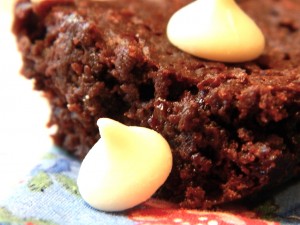 It's brownie-related. Very serious.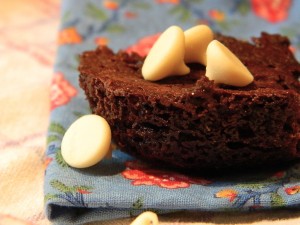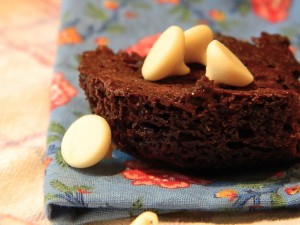 I have been in search for the perfect brownie recipe for a very, very long time.
I have probably wasted countless hours and hundreds of dollars worth of ingredients trying to get it just right.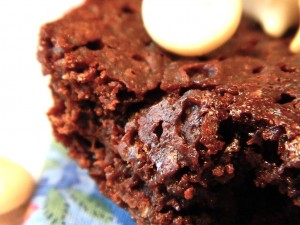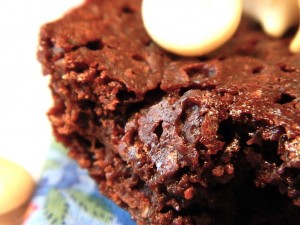 I thought I could never top the Ghiradelli mix.
I thought my dreams of brownie bliss were over.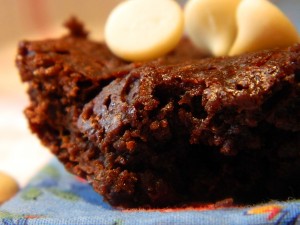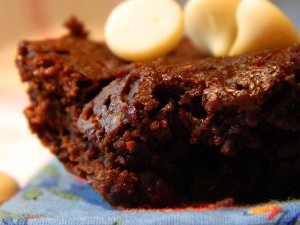 I don't think being wrong has ever been this delicious.
Nutrition Face Off
Ghiradelli Triple Chocolate Brownies
Based on 1/16 of prepared pan
Calories: 190
Fat: 4.5g.
vs.
My Favorite Brownies
Based on 1/16 of prepared pan
Calories: ~61
Fat: ~o.5g.
My New Favorite Brownies (Vegan, Low Calorie, Fat Free)
Notice how I said low cal, but no healthy. These are pretty high in sugar, but they taste AMAZING. Truly. This is the perfect recipe.
Adapted from Spark Recipes
Yields 1 8×8 in. pan
1/4. unsweetened applesauce
3T ener-g egg replacer mixed with 12T warm water
1t vanilla
1c. sugar
1/4c. all-purpose flour
1/2c. cocoa powder
1/2t salt
1t baking powder
Optional: hanful of chocolate chips (won't be "fat free," but do you really care? Really?
Preheat oven to 350F.
Mix flour, sugar, salt, baking powder, and cocoa powder. Add applesauce, egg replacer mixture, and vanilla. Pour batter into a foil-lined or greased 8×8 pan, and sprinkle on chocolate chips, of desired. Bake at 350F for 25-30 minutes or until a toothpick inserted into the center comes out mostly clean. Remember, they will continue to bake while they cool.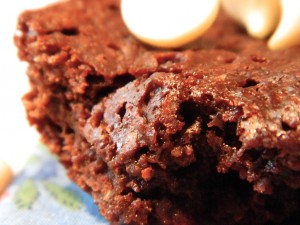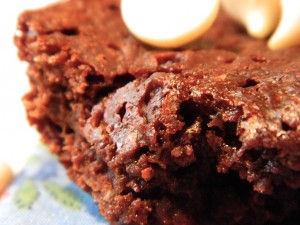 There is a reason I cool my brownies like this.
Why?
Because if I didn't, it would end like this.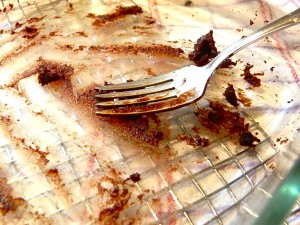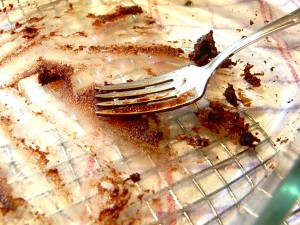 You have been warned.
Enjoy!
-Kelly M.