Shalom from Israel!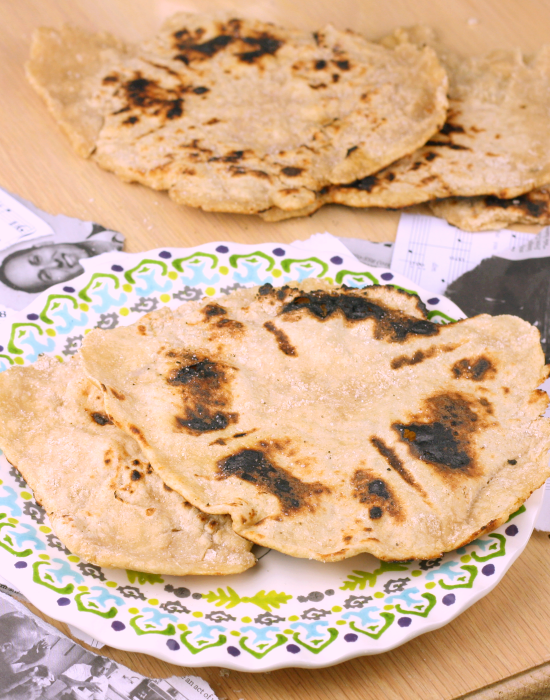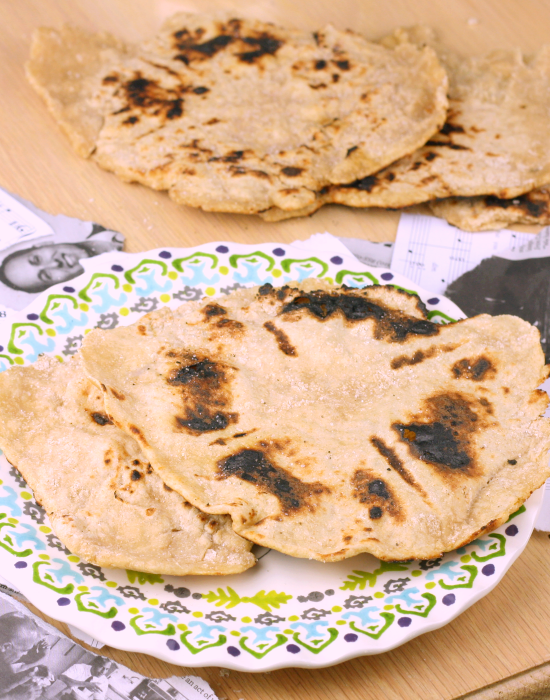 I just wanted to pop in with a dish that's somewhat regionally correct and miraculously delicious. Not in that order.
This is the naan you've eaten too much of in your favorite Indian restaurant because it's just that good. The flavor is blissfully bready with a hint of char. The prize-winning texture that's light and flaky with a slight chew is balanced with a gorgeous crust.
Ah perfection.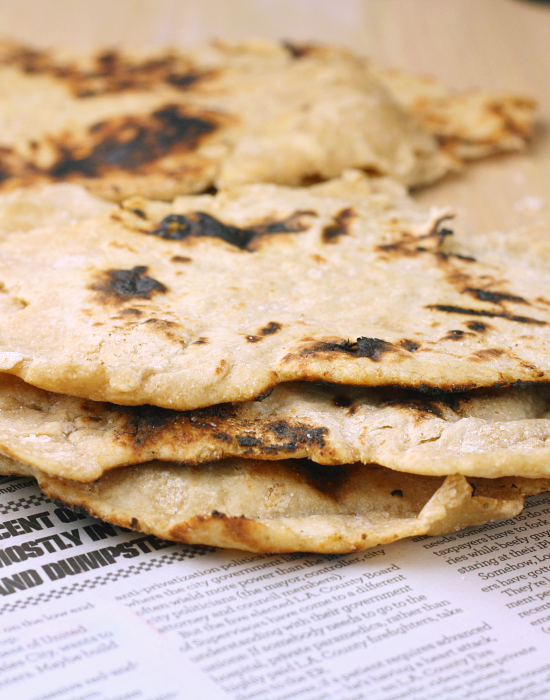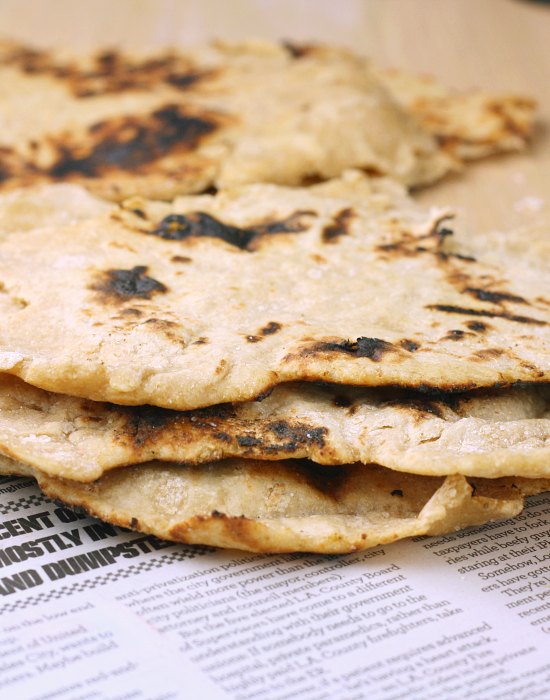 It's. just. so. BREADY.
I mean look at it. Look at that flaky crusty naany goodness and tell me you don't want a face full of this right now.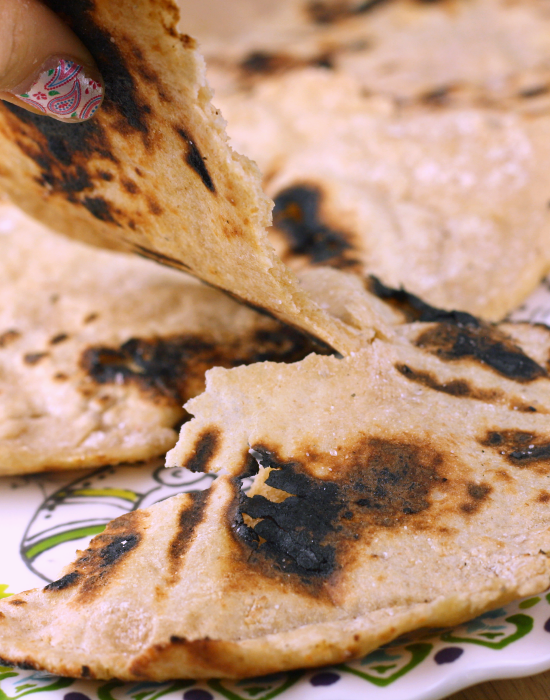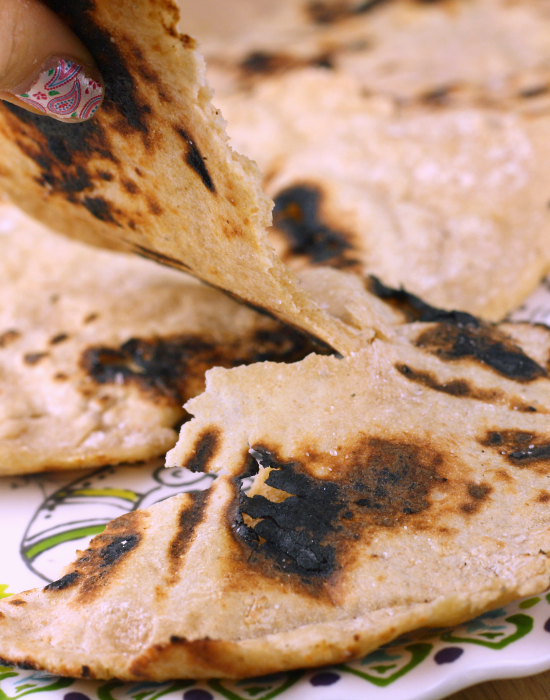 That's right. You can't.
So let's get to work! You gotta give your face what it wants.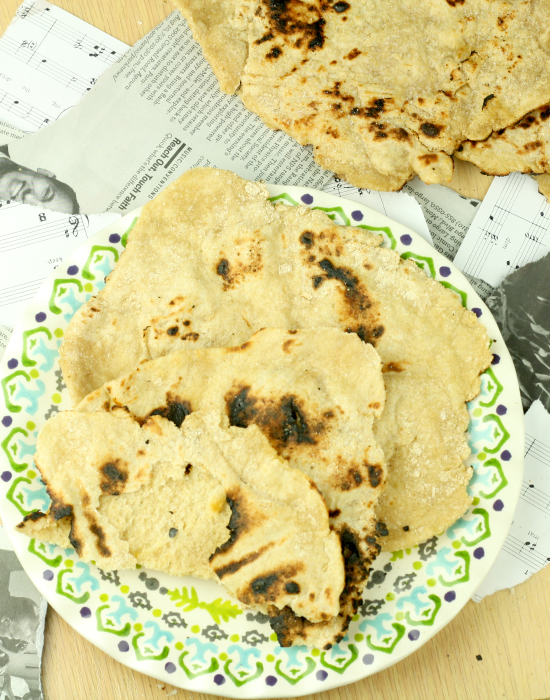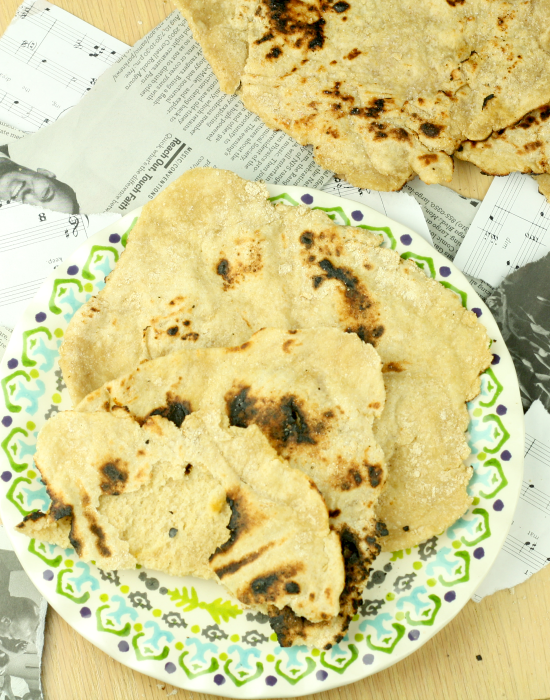 Start by making your dough. Warning: it may seem much too simple to produce something this delicious. I thought so too. Have faith.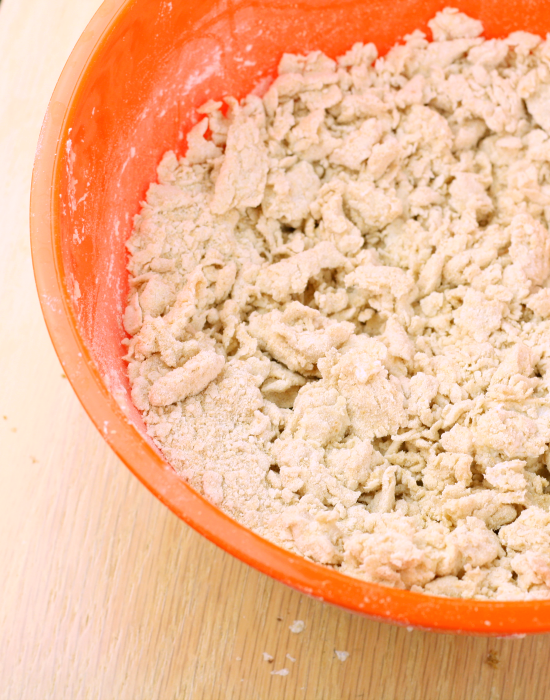 It will be crumbly, but shalom my friends. Just knead the dough a few times, and it'll all come together.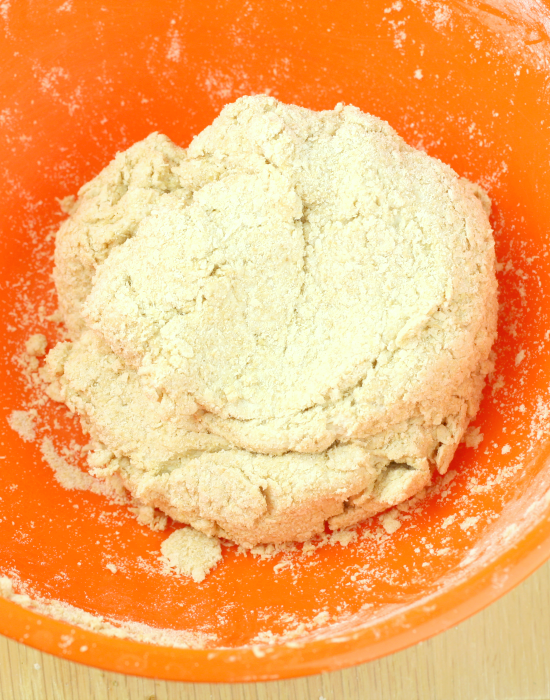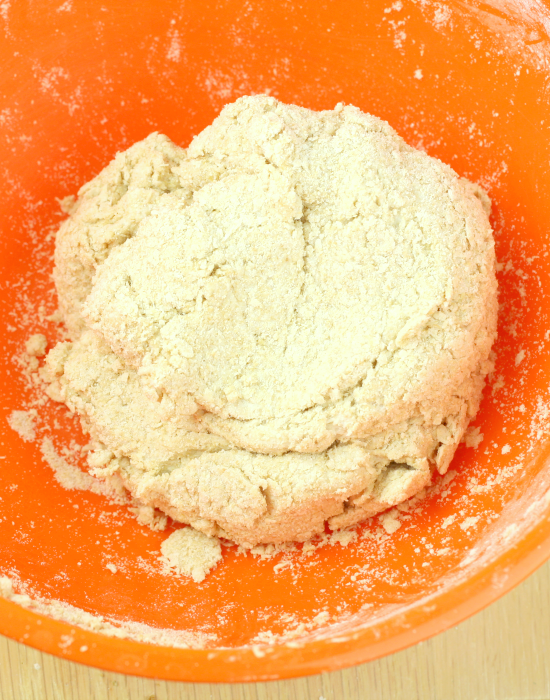 Turn the dough out onto a floured surface. (I used some newspaper and it worked swimmingly.) Feel free to include a random spoon in your shot.
Using a super sharp knife, divide into 6 pieces.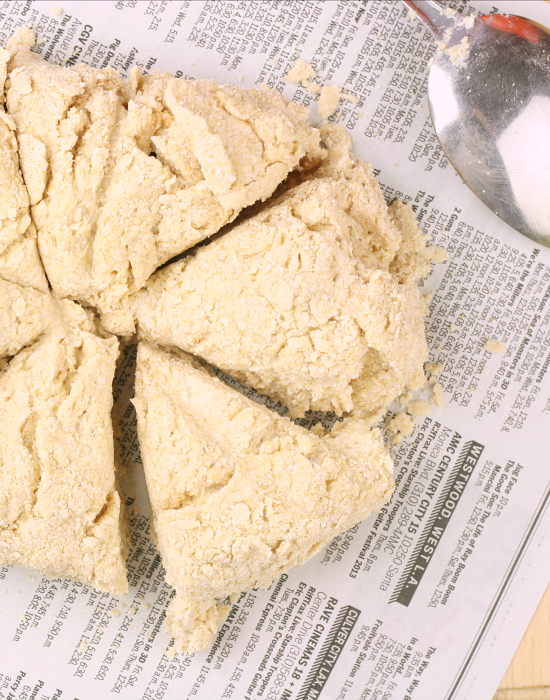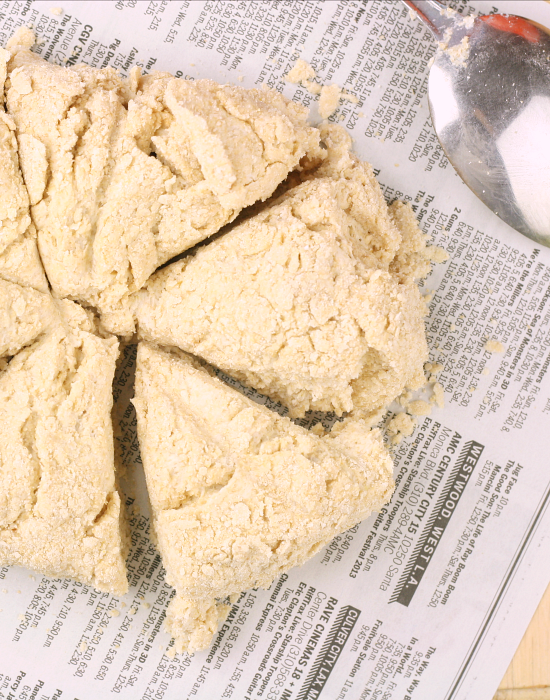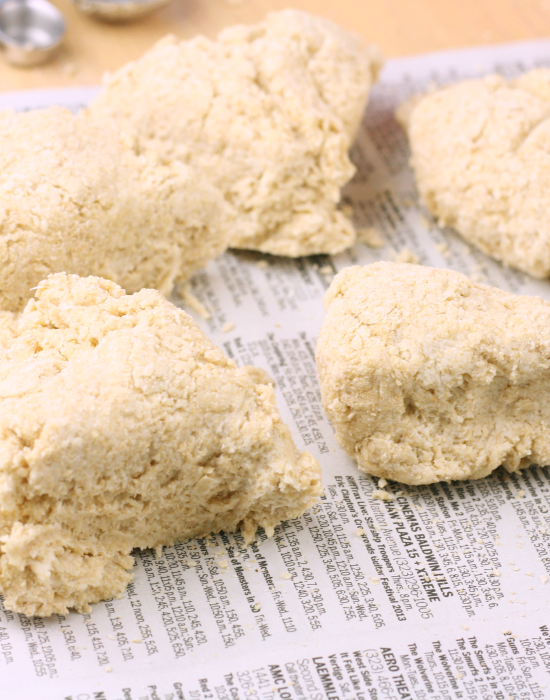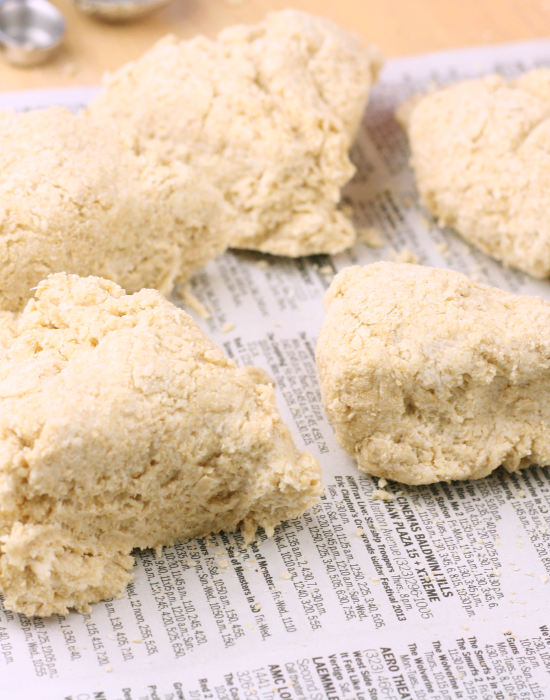 Roll flat. To make this as painless as possible, flour your rolling pin beforehand or use the nonstick rolling pin you love so much you're about to marry it.
It really is logical. If you like then you put a ring on it. (Hear that, future husband?)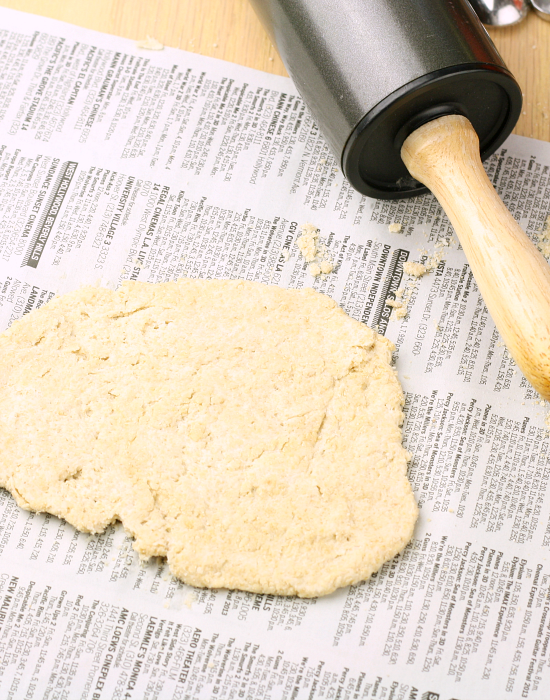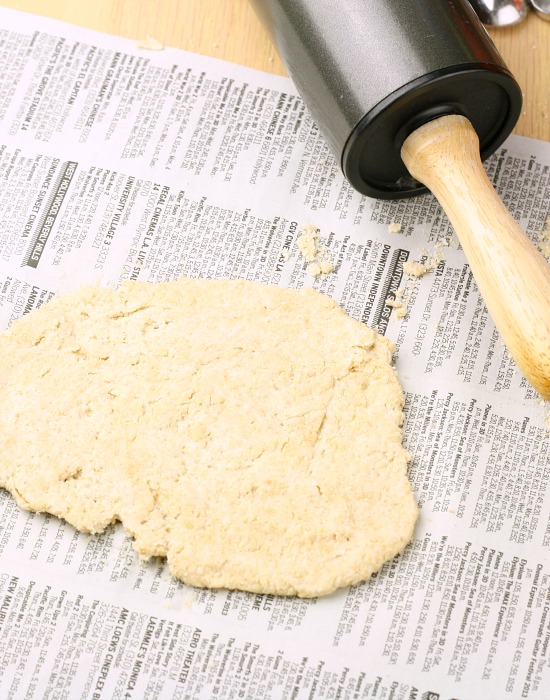 The first part of the cooking is simply in a skillet, and certainly seems innocent enough.
But do not be fooled. The second part is not for the faint of heart. You place the naan directly on the burner and watch it like it jumped from the frying pan to the fire. #Iwentthere
Or you don't have to do any of that. Simply cook in the pan and call it a day.
Either way, there will be happiness in your face. Guaranteed.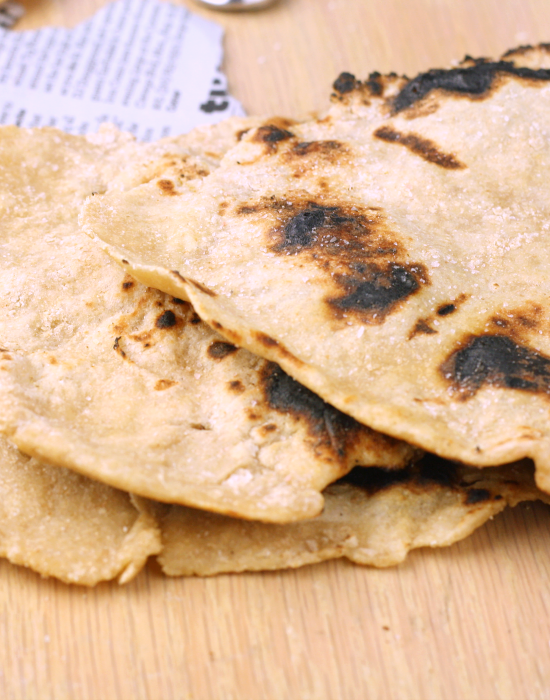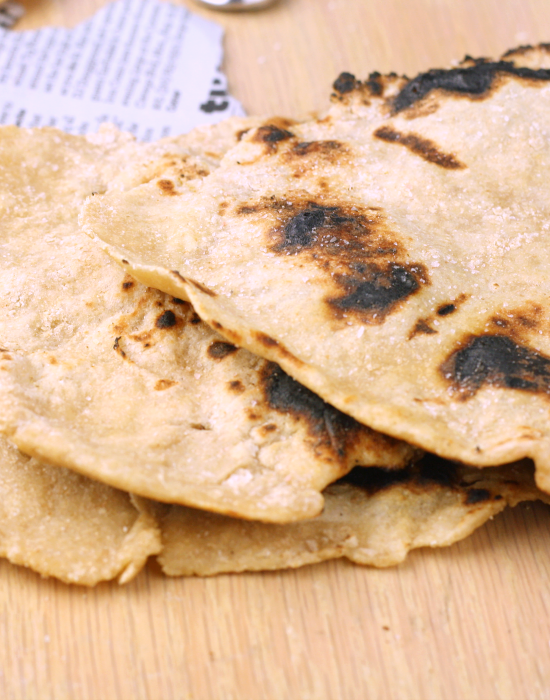 Please note: The following recipe is NOT gluten or grain free, so please click for the recipe that is.
Yield: 6 pieces naan
Naan
10 minPrep Time:
5 minCook Time:
15 minTotal Time:
Ingredients
1 1/4 cup white whole wheat flour
1/2 teaspoon baking powder
1/4 teaspoon salt
6 ounces nonfat Greek yogurt
1-2 tablespoons almond mlk, as needed
Instructions
Stir together flour, baking powder, and salt in a large bowl. Add in the Greek yogurt and stir until completely combined. Add in the almond milk 1 tablespoon at a time until the dough comes together but is not sticky. Knead lightly in the bowl until the dough forms a nice ball. Divide into 6 equal pieces and let rest for a minute.
Heat a greased skillet over medium heat. Using a rolling pin, roll the dough ball thinly (just shy of 1/4 inch). Remember, naan is supposed to look rustic! Cook one flat dough piece in the skillet until golden brown on that side, about 1-2 minutes.
Now, the part that makes this REAL naan. Turn on a second burner to low heat, but do not put a pan to skillet on top. Flip over the naan and, using tongs, place the uncooked side directly on the burner. Cook, watching carefully so it doesn't burn or catch fire, until brown and crispy. Transfer to a plate and repeat with the remaining dough. Top as desired and thoroughly devour.
7.8.1.2
347
https://www.foodiefiasco.com/naan/
Nutrition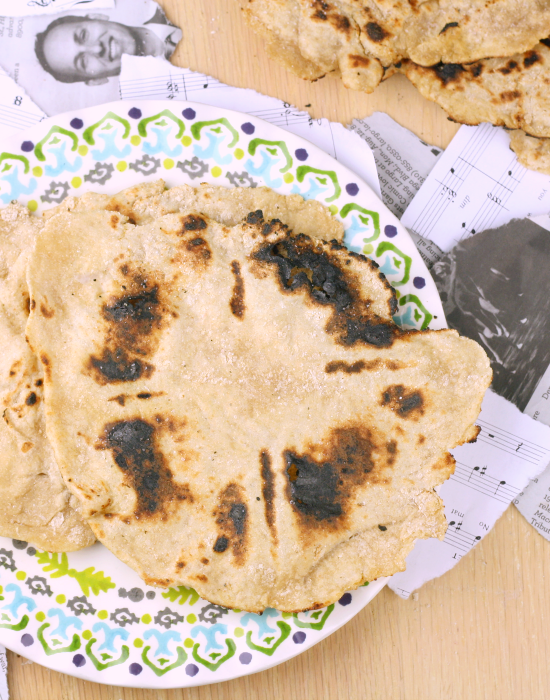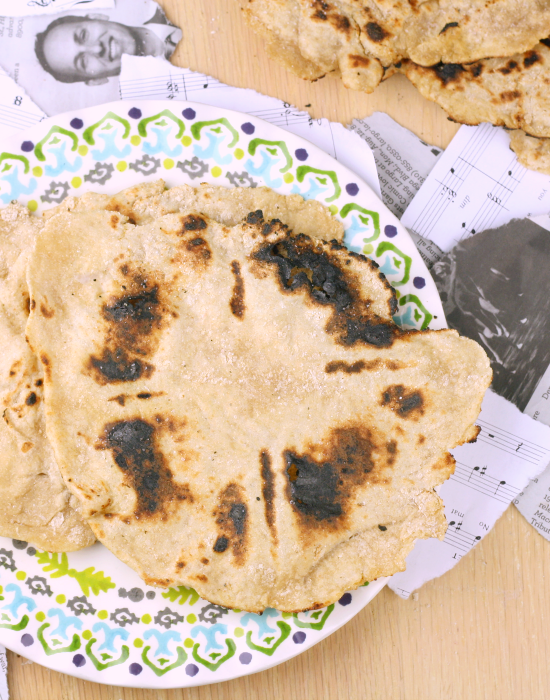 Have you travelled anywhere exotic?
I am loving Israel. Lots of details and market pictures are coming your way. Has anyone had naan in India?