Let me explain.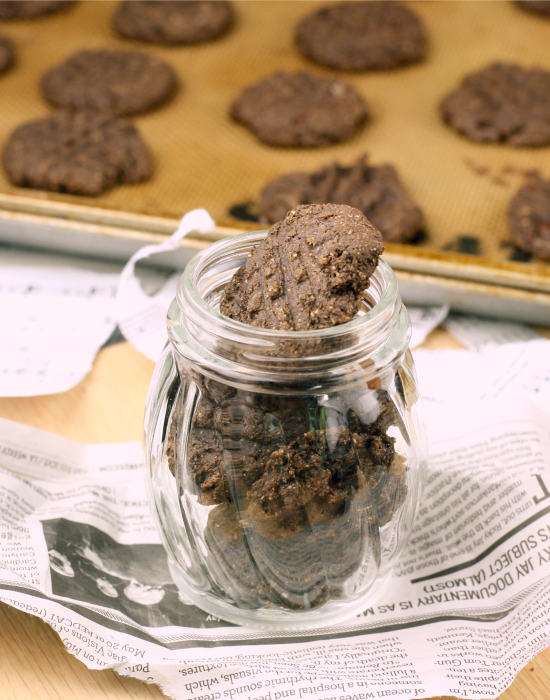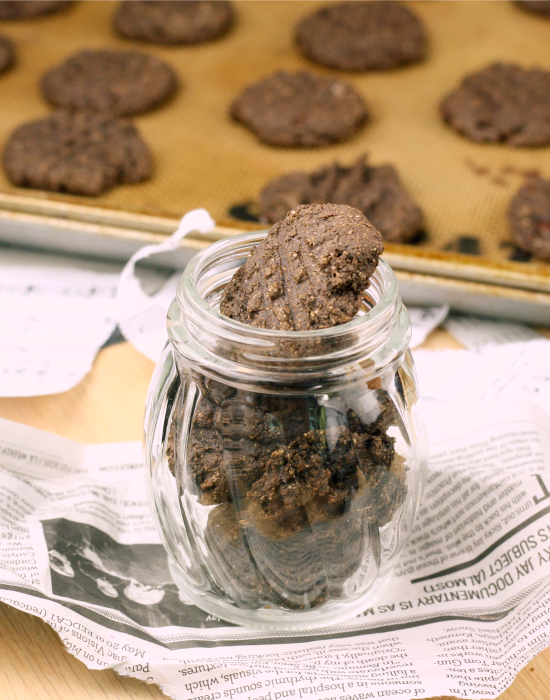 These wonderful beautiful cookie-shaped miracles are so rich it's like swimming in Willy Wonka's chocolate river. You can't even taste the avocado at all. Pinkie swear.
The real beauty here is the ability to eat as many foodgasmic cookies as you darn well please. The avocado is so healthy that it basically eliminates all the calories! But if you want to bring logic to this, these darling are only 30 calories a piece and they taste like happiness.
I do like feeling happy.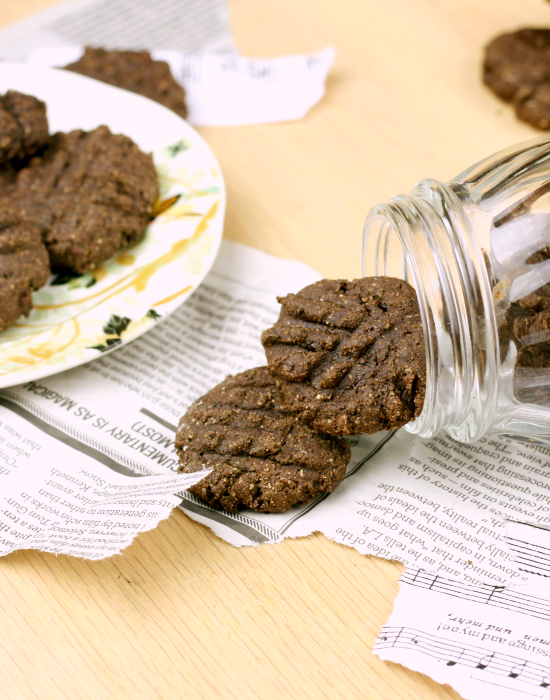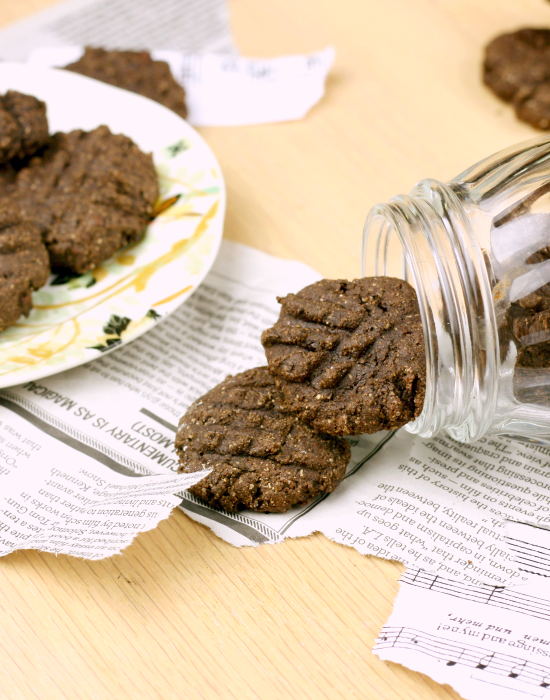 I just came back from the Israeli trip of a lifetime, on which I ate enough to rival the GDP of a small European country. I'm hungry, not political. That's for another post! Mwahaha. (I'm like 80% kidding.)
Since I ate so darn much, I promised myself I'd hop right back on the bandwagon the very second I stumbled off that terrible 16 hour flight that I don't want to talk about. I will live on only salads from now on… ooh!
Salad.
Salad in my kitchen.
Cooking in my kitchen…
COOKIES.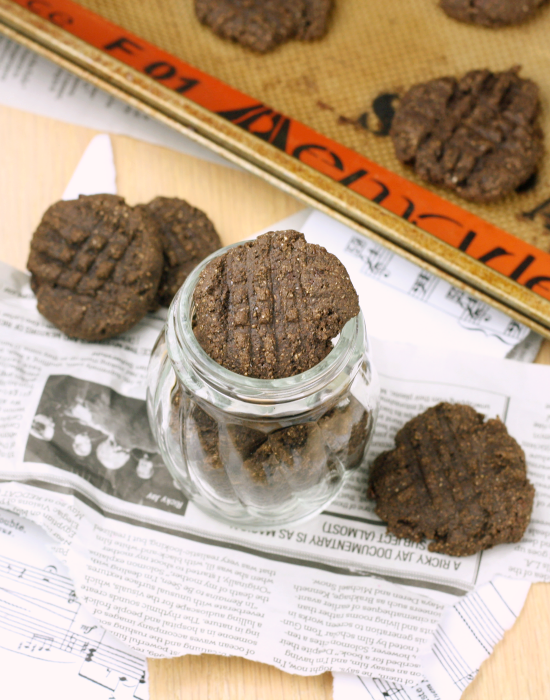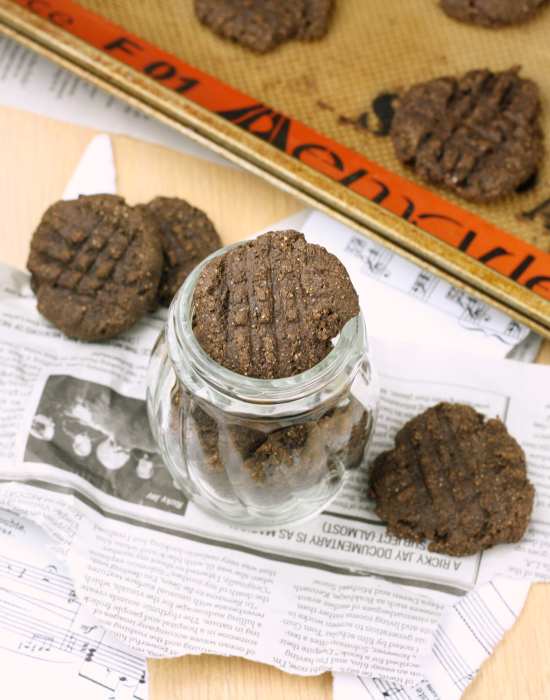 So that bandwagon thing? Didn't last very long.
These cookies are just like the nutritional pyramid, but rounder. I'm feeling some high quality portion un-control. Bring on the rationalizations!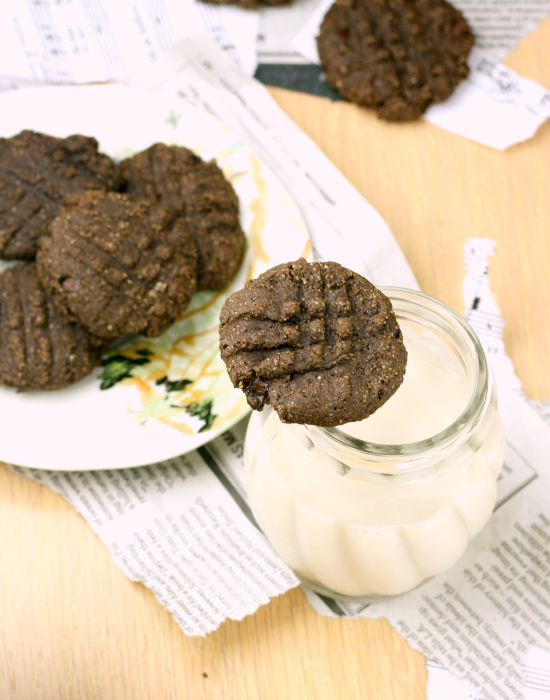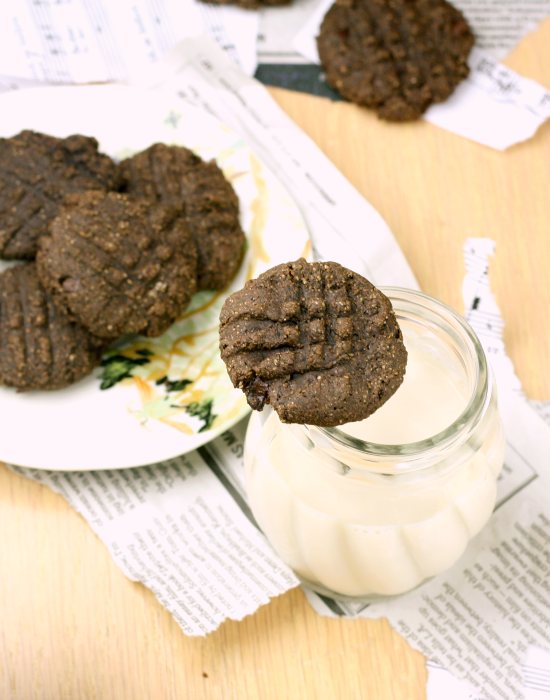 Since these cookies have avocado and chocolate comes from beans, you have all the major food groups covered. You're the pharaoh of the nutritional pyramid.
They actually changed it to a nutritional plate! The plate is round and so are these cookies. And they have avocado! Therefore it's just like eating a salad.
Yup. You're welcome.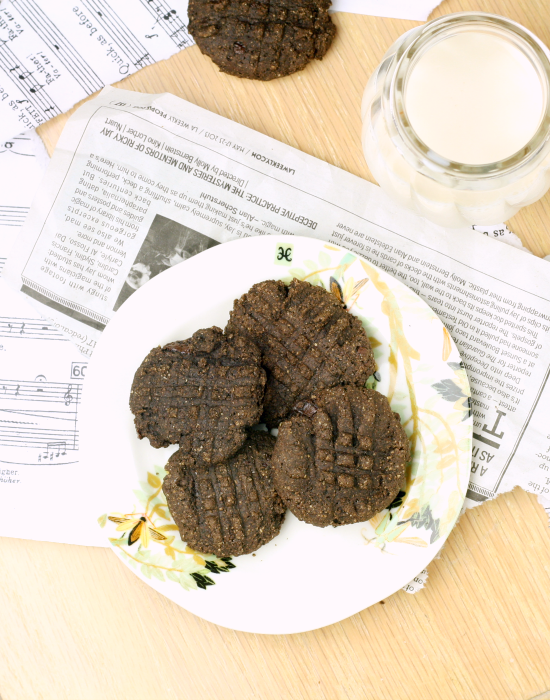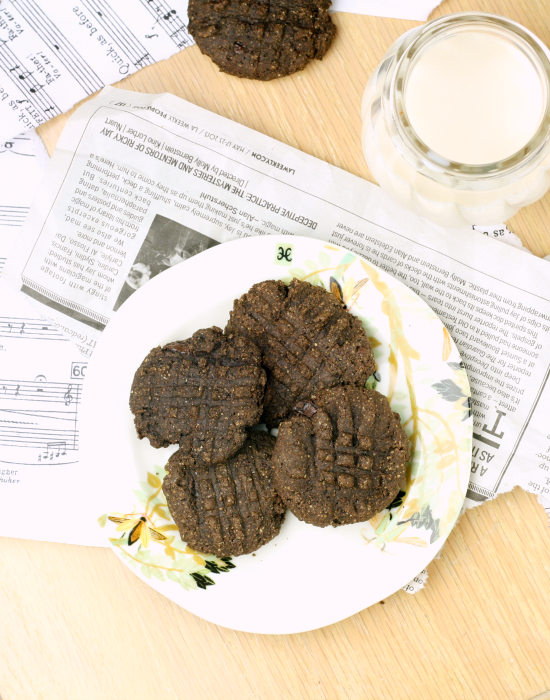 Make sure to include a milk action shot in a cookie post.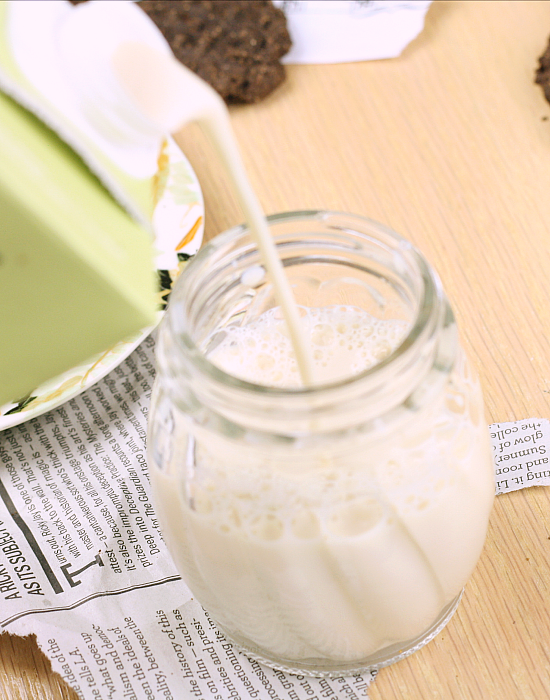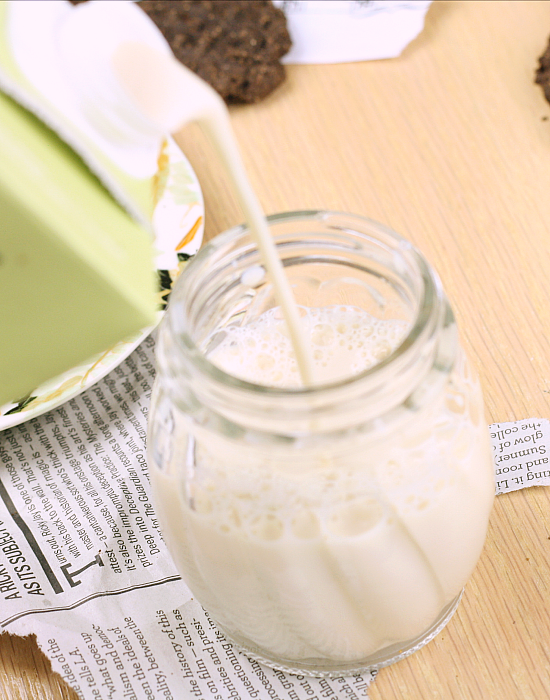 Wait! I don't have hand-eye coordination… uh oh.
Going,
going,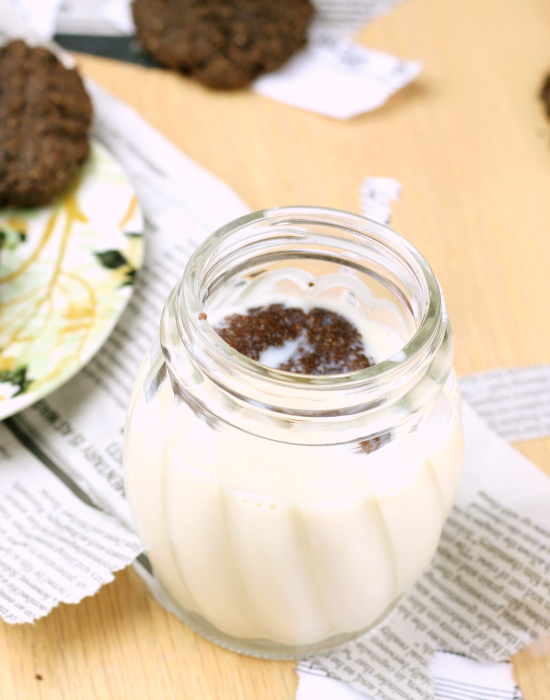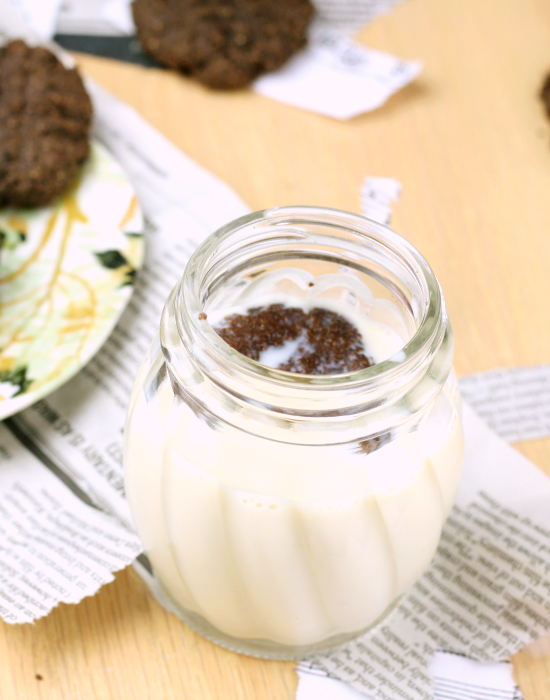 Gone.
Oh well! Guess I'll have to eat that one too.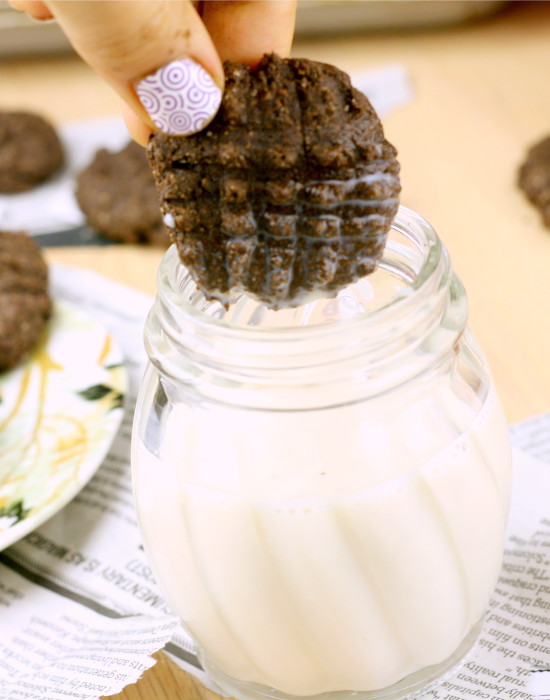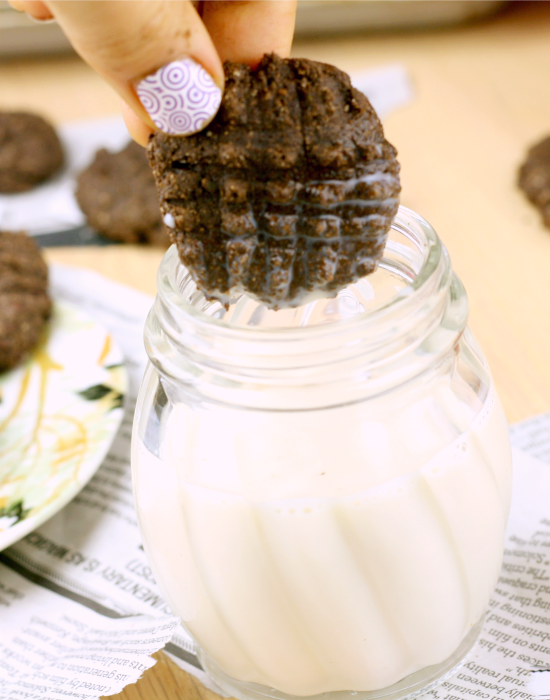 Still amazing.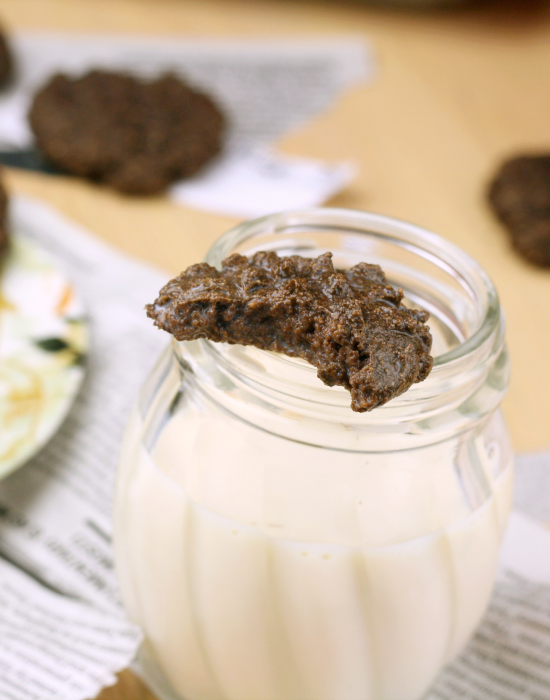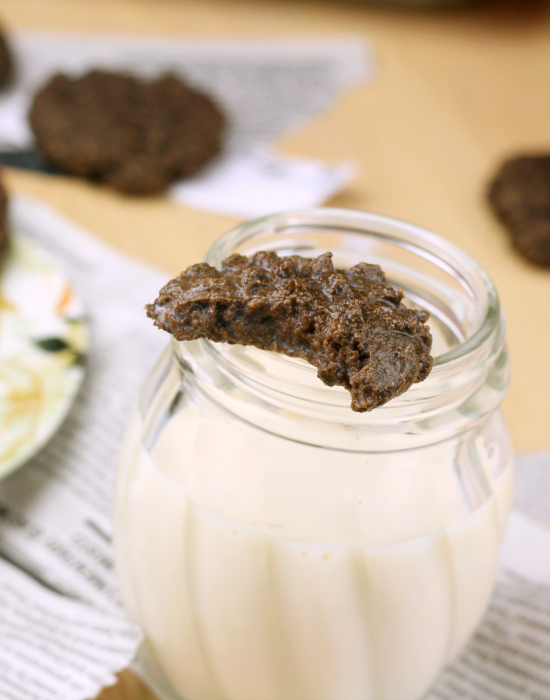 Start by making a cookie so easy that all you need is a bit of elbow grease. Proceed to eat way too much cookie dough. (Yay egg free baking! Not that I wouldn't eat cookie dough anyway, but this seems much more civilized.)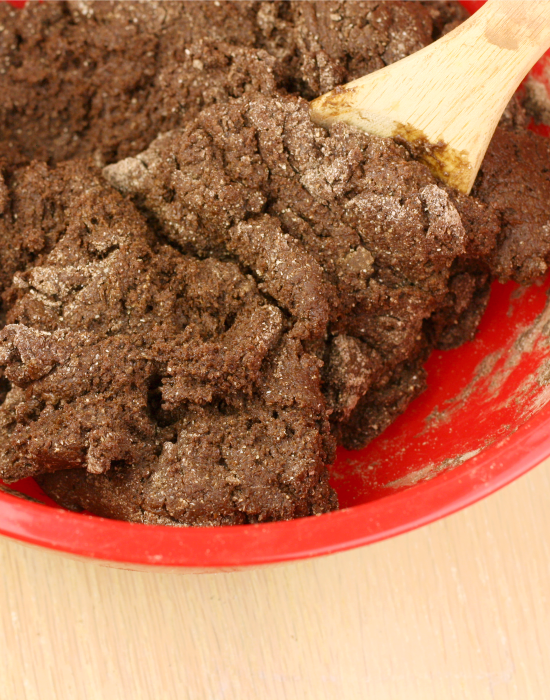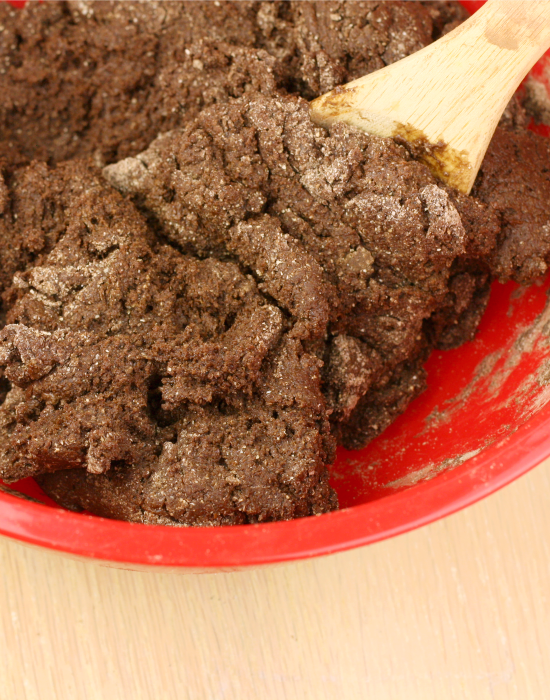 Make a charming criss cross avocado sauce pattern with a fork. Charm just comes naturally to you!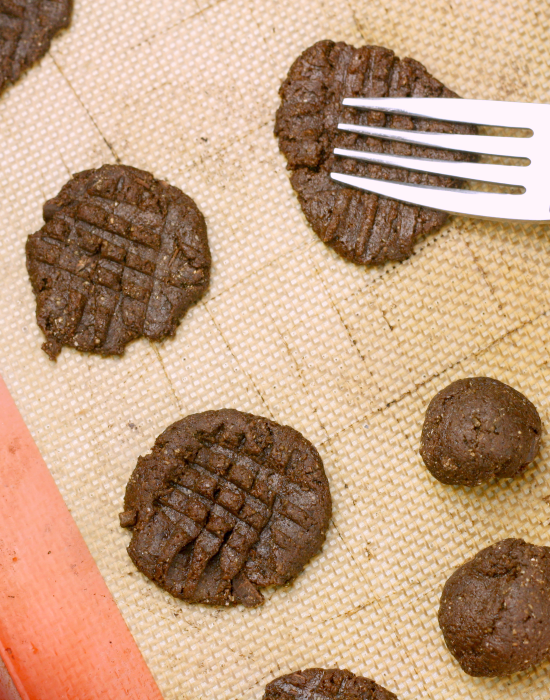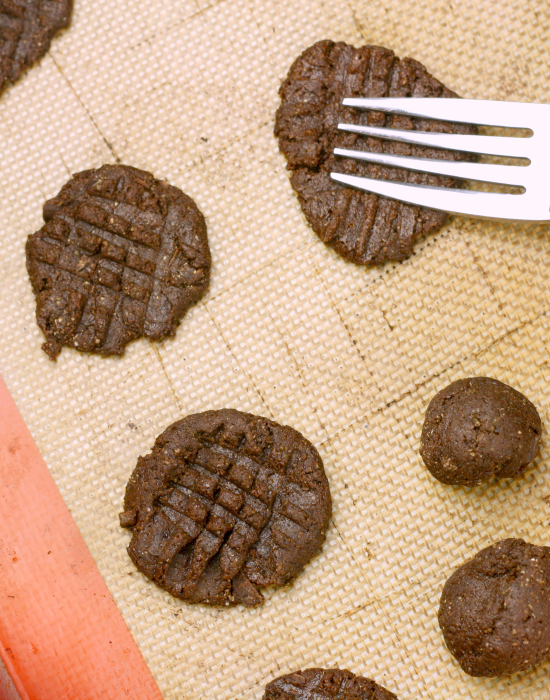 Bake up and get ready to feed your face!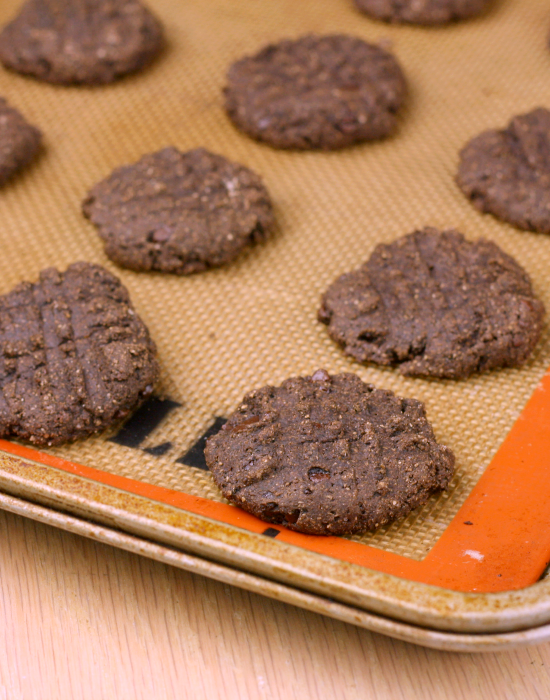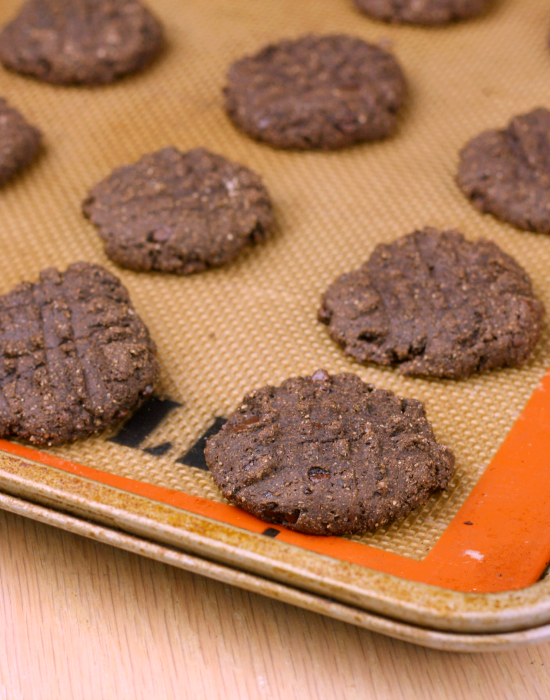 Promptly inhale half the batch. Remember, cookies don't count on days that end in Y!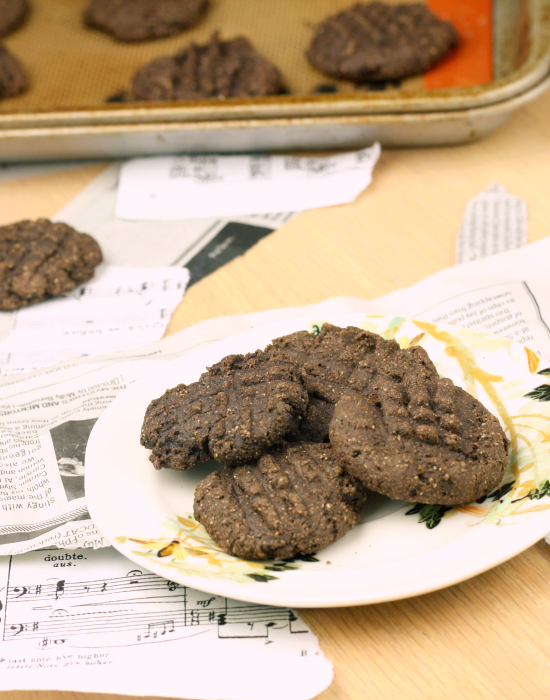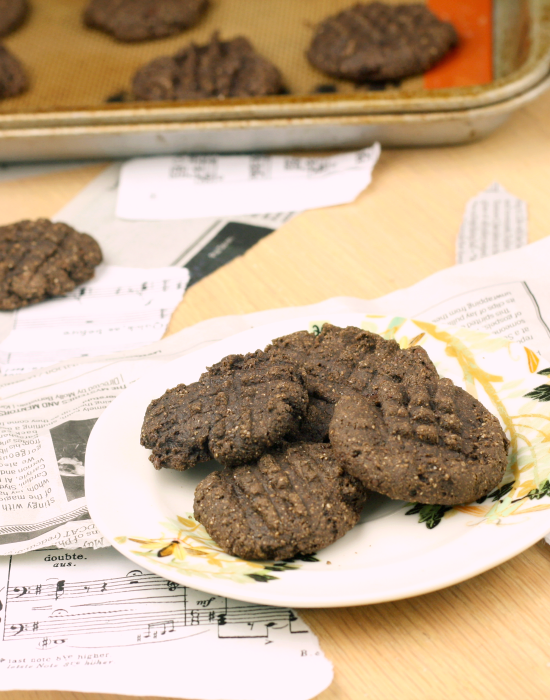 Yield: 36 cookies
Chocolate Avocado Cookies
10 minPrep Time:
15 minCook Time:
25 minTotal Time:
Ingredients
2 ¼ cup white whole wheat flour OR 2 3/4 cup almond meal plus 1/4 cup coconut flour
1/2 teaspoon salt
1 teaspoon baking soda
1/2 cup granulated sugar or erythritol
1/2 cup brown sugar OR 1/2 cup erythritol plus 1 teaspoon of molasses
1/2 cup unsweetened cocoa powder
1/4 cup mashed avocado
1/4 cup unsweetened almond milk
2 teaspoons vanilla extract
2 eggs or 1 Tablespoon egg replacer plus ¼ cup water
chocolate chips
Instructions
Preheat oven to 350°F. Line a baking sheet with parchment paper or a silicone mat and set aside.
Add the flour, salt, baking soda, cane sugar or erythritol, brown sugar or erythritol plus molasses, and unsweetened cocoa powder into the bowl of stand mixer. Alternately, you can add the ingredients to a large mixing bowl and stir by hand. Using the paddle attachment, stir the dry ingredients on low speed. Add in the mashed avocado, unsweetened almond milk, vanilla extract, and eggs or egg replacer and continue to stir until combined but not overworked. The dough will be a bit crumbly, but that's okay. Just use your hands to squish it all together. Stir in the chocolate by hand.
Using a 1/2 tablespoon measure, scoop the dough into balls and place on the baking sheet two inches apart. Press down into cookie shapes. Bake in the oven at 350°F for about 12 minutes. Let cool on wire racks. Stored in a ziplock bag in the refrigerator, these cookies should last at least a week. Devour.
Notes
o keep vegan, use egg replacer and vegan chocolate.
To keep paleo, use the almond and coconut flour version with erythritol.
You may substitute your milk of choice for the unsweetened almond milk.
Nutritional information calculated with white whole wheat flour, erythritol, Ener-g egg replacer, and no chocolate as the amount of chocolate used varies per individual.
7.8.1.2
349
https://www.foodiefiasco.com/chocolate-avocado-cookies/
Nutrition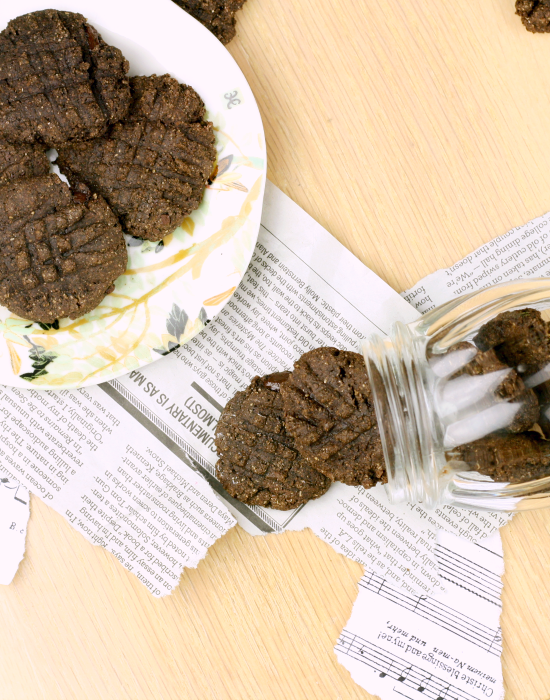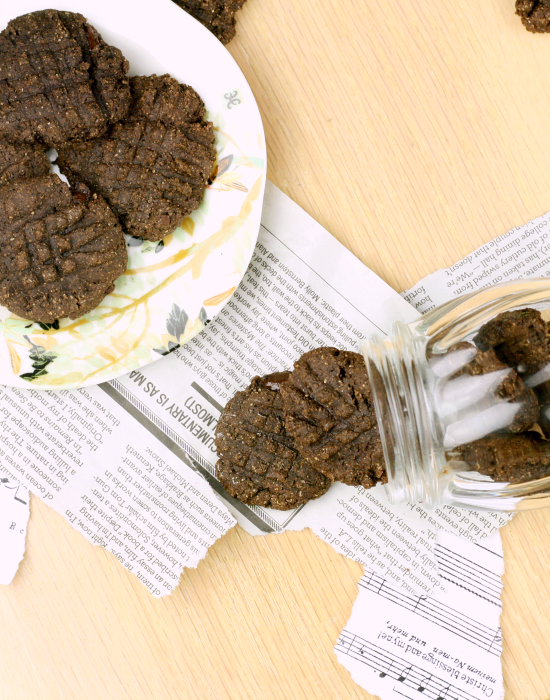 What's your favorite way to eat avocados?
Step aside, guacamole! There's a new sherif in town, and his name is cookie.