My dear friends: The Homies Awards are now open! I would be immensely and eternally grateful to you if you took a minute to slip in a good word about Foodie Fiasco. Whether or not you do, The Kitchn is too fabulous to pass up. I love you very much. Thank you thank you!
This ratatouille can grant magical powers.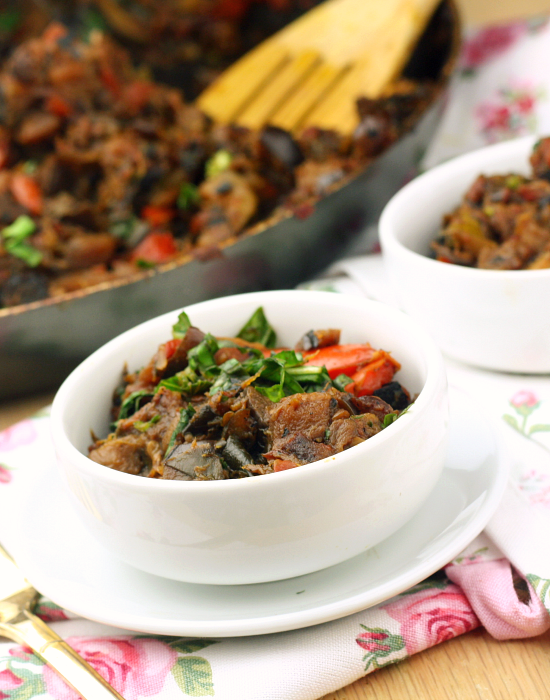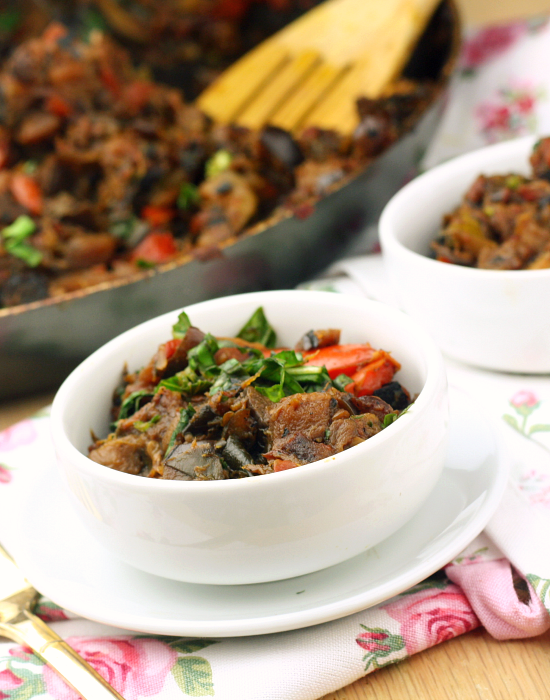 Seriously. I have no idea how a bunch of vegetables can taste so wonderful.
The first time I made this for my fleet of adoring taste testers (i.e. my mom), they were stupefied. This recipe causes stupification. (The good kind like when you realize that 3.14 is pie backwards, and not the bad kind like when you do anything with the number pi. Ouch.)
This gem takes very little effort on your part compared to traditional ratatouille, but people are mystified by the sophistication and French-ness of it. They'll insist on knowing where you keep your magic wand.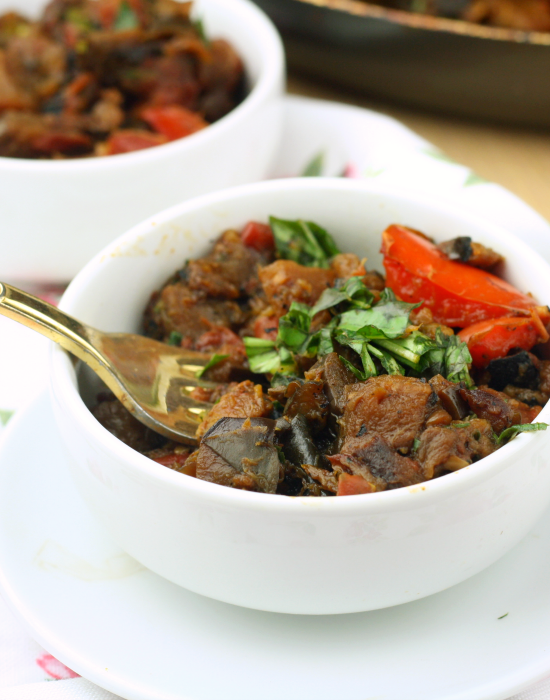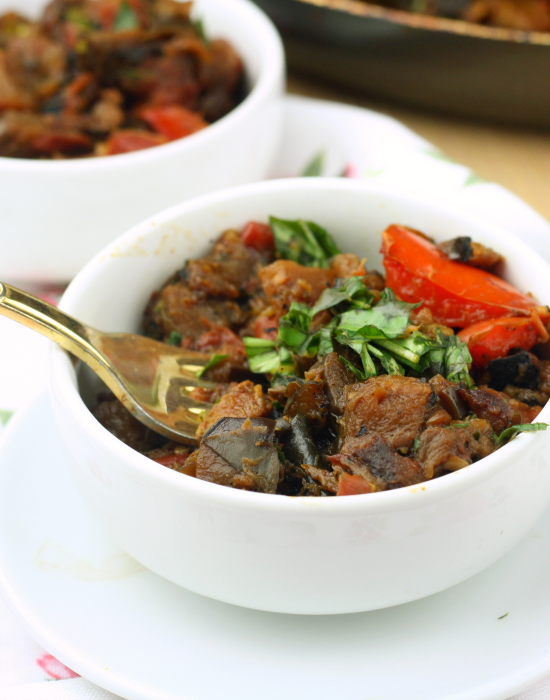 And if Pixar made a movie about it, you know this dish is the real deal. (I love Disney princesses as much as the next gal, but I cannot be the only one waiting for a rocket scientist princess.)
Say hello to the newest addition to your must-make list! Heck, move it to the top of the list. Let's make it together now.
I love it when we get to spend quality time together.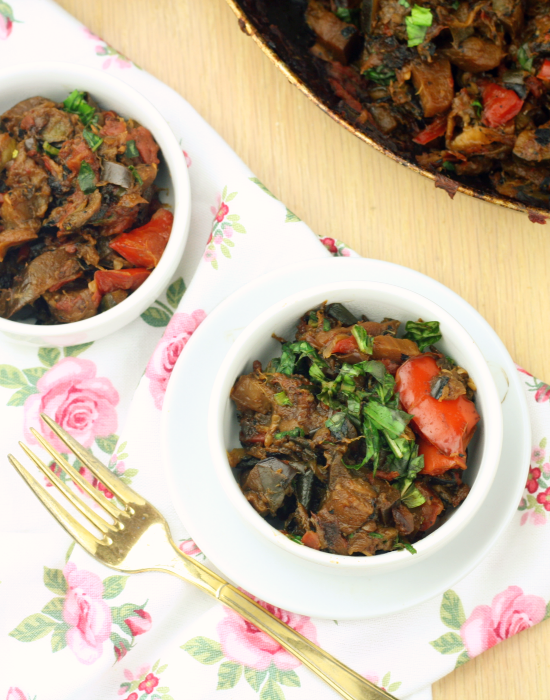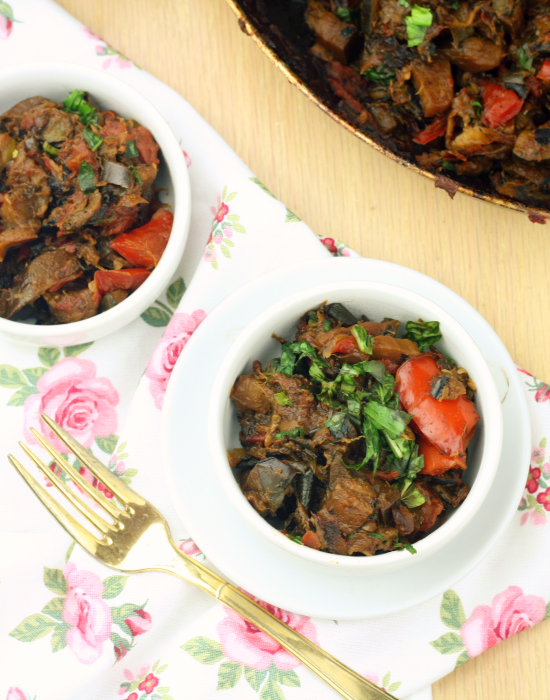 Crank up your favorite Vivaldi piece (or your nerdy musical pleasure of choice) because you've got a lot of veggies to chop. But then you're done working on this recipe. Done! Finito!
This gives you plenty of time to watch olympic figure skaters defy gravity and certain death while looking fabulous. (If only one could handle Monday mornings with such grace.)
And in summary: chop some stuff up, throw said stuff into the biggest pot you own, and wander off while you let it cook for however long you darn well please.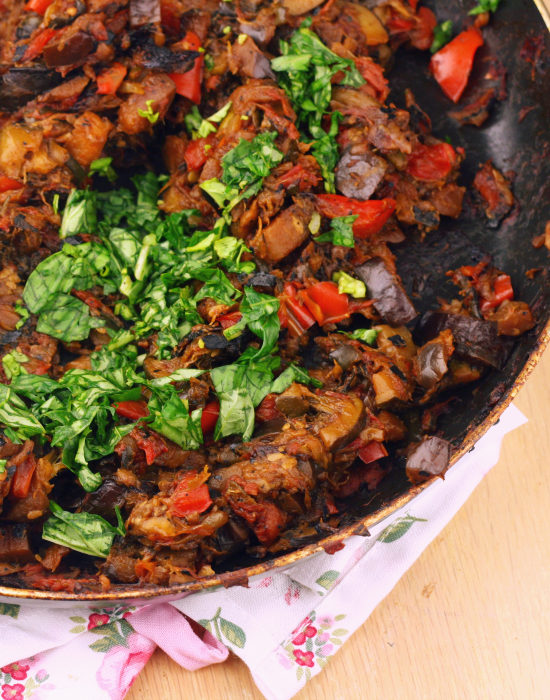 Stir in some beautiful fresh basil and prepare to wow the heck out of everyone.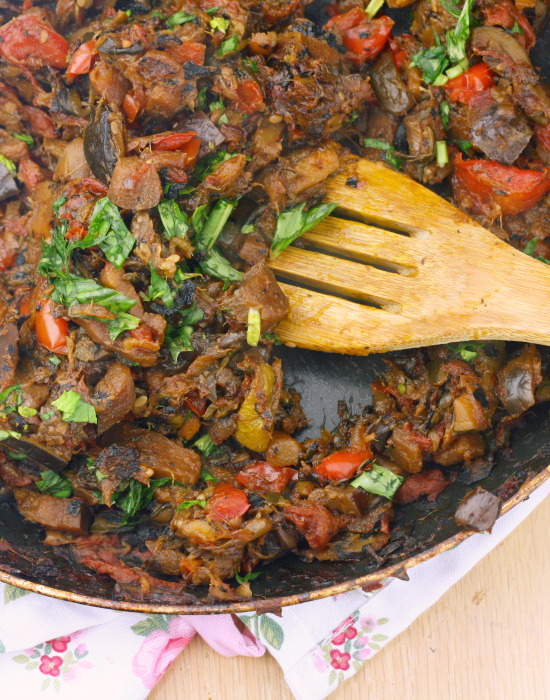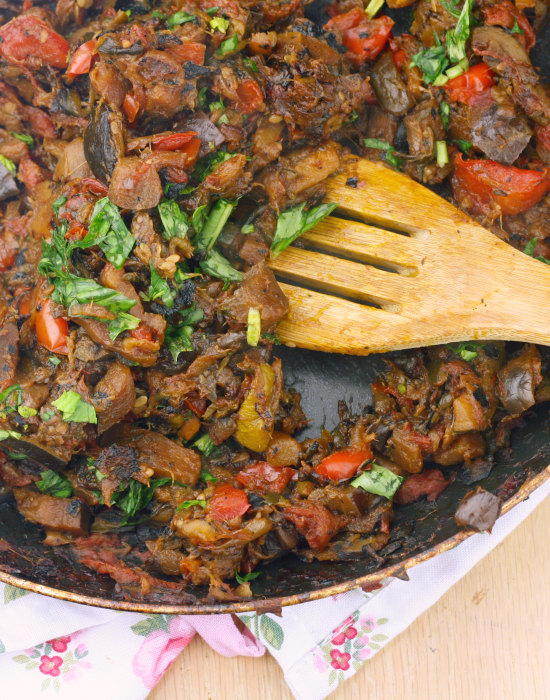 Impressive and low maintenance. Just the way I like it.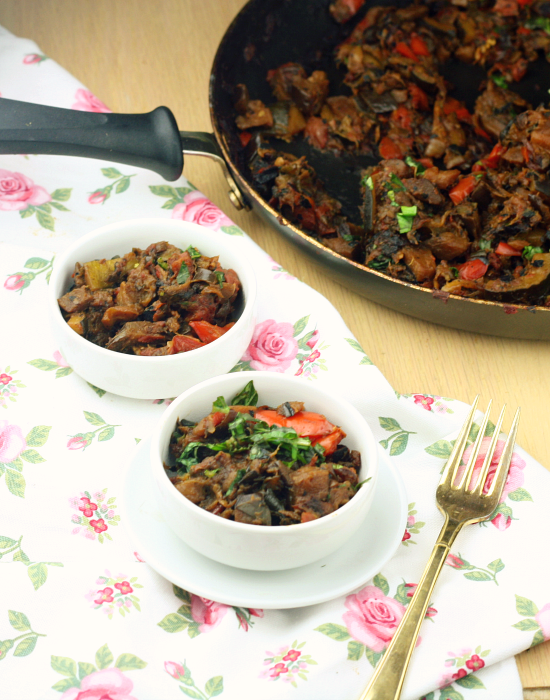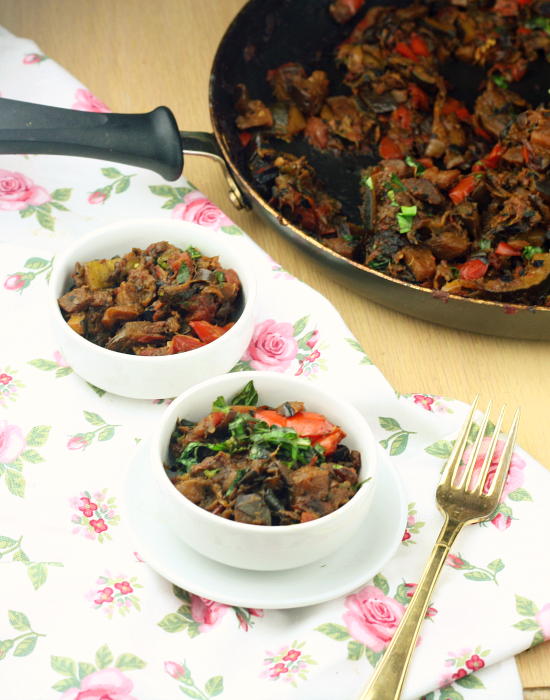 Adapted with love from The Kitchn
Yield: 4 servings
Healthy Ratatouille
20 minPrep Time:
1 hrCook Time:
1 hr, 20 Total Time:
Ingredients
1 onion, chopped
2 teaspoons minced garlic
1 bell pepper, diced
3 medium zucchini, diced
1 medium eggplant, diced
1 (14.5 ounce) ounce can diced tomatoes
3 whole sprigs fresh thyme
1 bay leaf
salt and pepper, to taste
1/4 cup chopped fresh basil, for serving
Instructions
Heat a large greased dutch oven (you can either use olive oil or cooking spray) over medium high heat. Add the chopped onions along with a generous pinch of salt and cook, stirring occasionally, until transluscent and beginning to brown, about 10 minutes. Add in the minced garlic and cook for another minute. Add in the diced pepper, zucchini, and another generous pinch of salt and cook for 5 minutes until softened and slightly golden.
Add in the diced eggplant, and yet another generous pinch of salt and cook for 10 minutes more, until softened and slightly transluscent. Add in the tomatoes, sprigs of time, and bay leaf, and a few rounds of fresh ground pepper to taste. Thoroughly mix so all the vegetables are covered in tomato-y goodness, scraping the bottom of the pan as needed to pick up that beautiful brown glaze.
Bring the sew to a simme,r and reduce to low heat. Simmer for at least 20 minutes and up to 1 1/2 hours, sirring occasionally. The longer you simmer the better! It really lets the flavors mingle, while creating this magical silky, rich texture.
Once you've finished simmering the stew, remove the sprigs of thyme and bay leaf. Feel free to add in any final salt and pepper to taste. Serve with chopped basil and prepare to wow the heck out of your guests. Leftoevers will keep in the fridge for about a week or in the freezer for about 3 months. Devour.
7.8.1.2
326
https://www.foodiefiasco.com/healthy-ratatouille/
Nutrition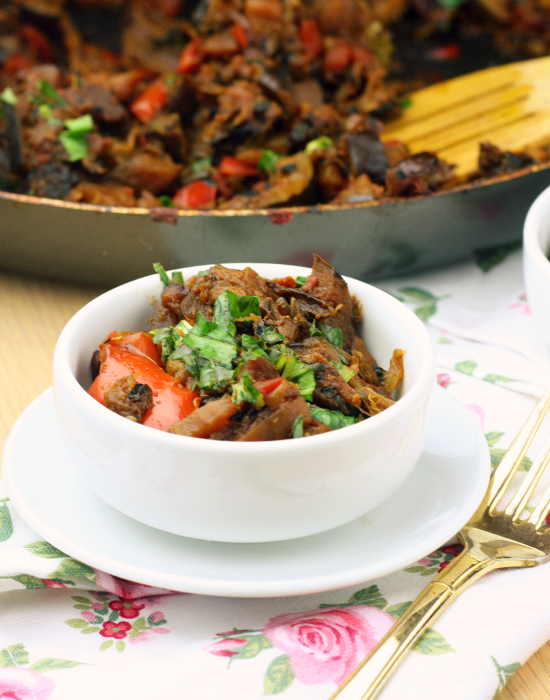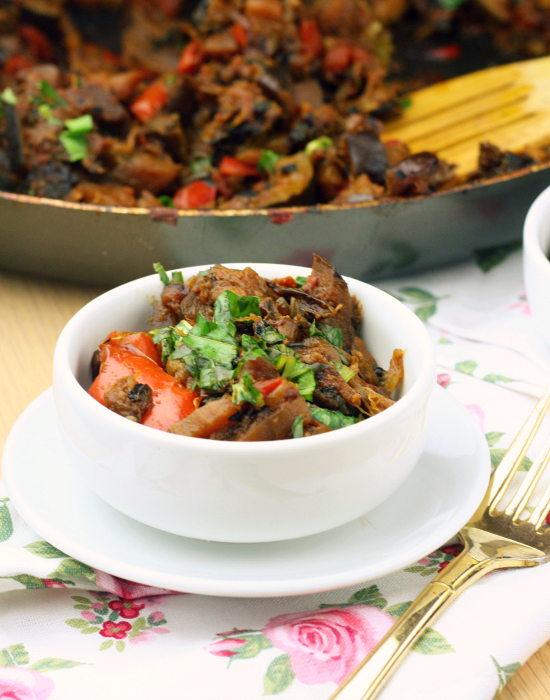 Have you ever had ratatouille?
If so, I hope you love it as much as I do. And if you haven't, well… the same is true. Happy noshing!