Okay, so the coolest thing ever happened to me.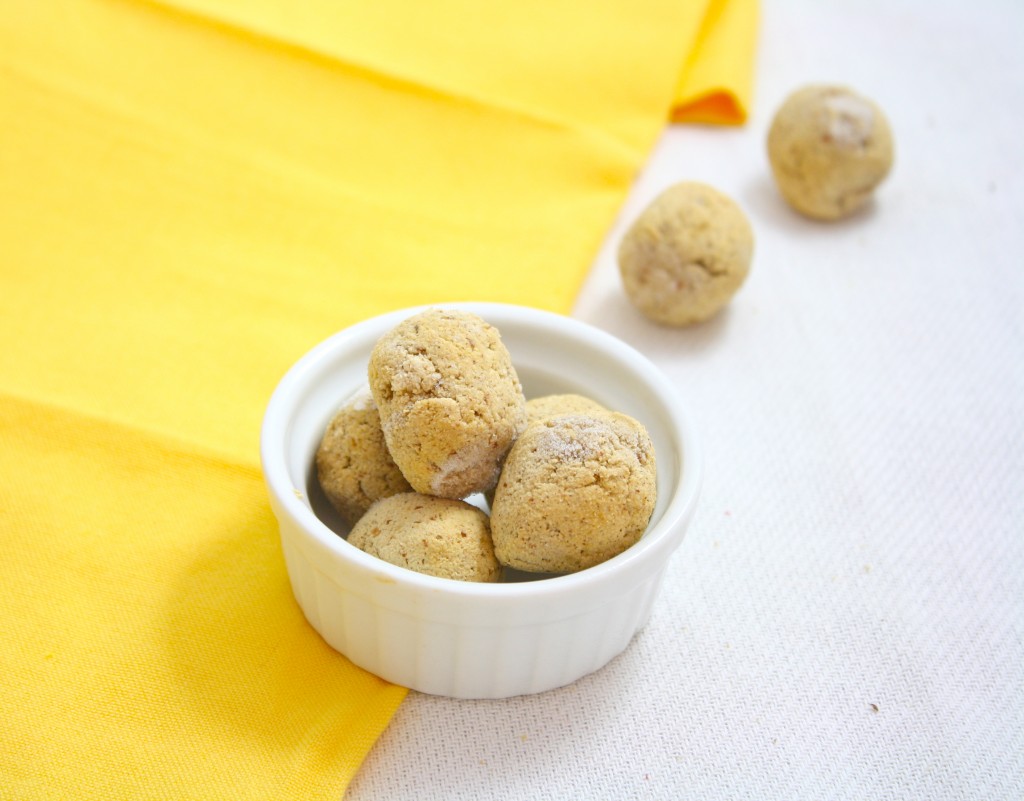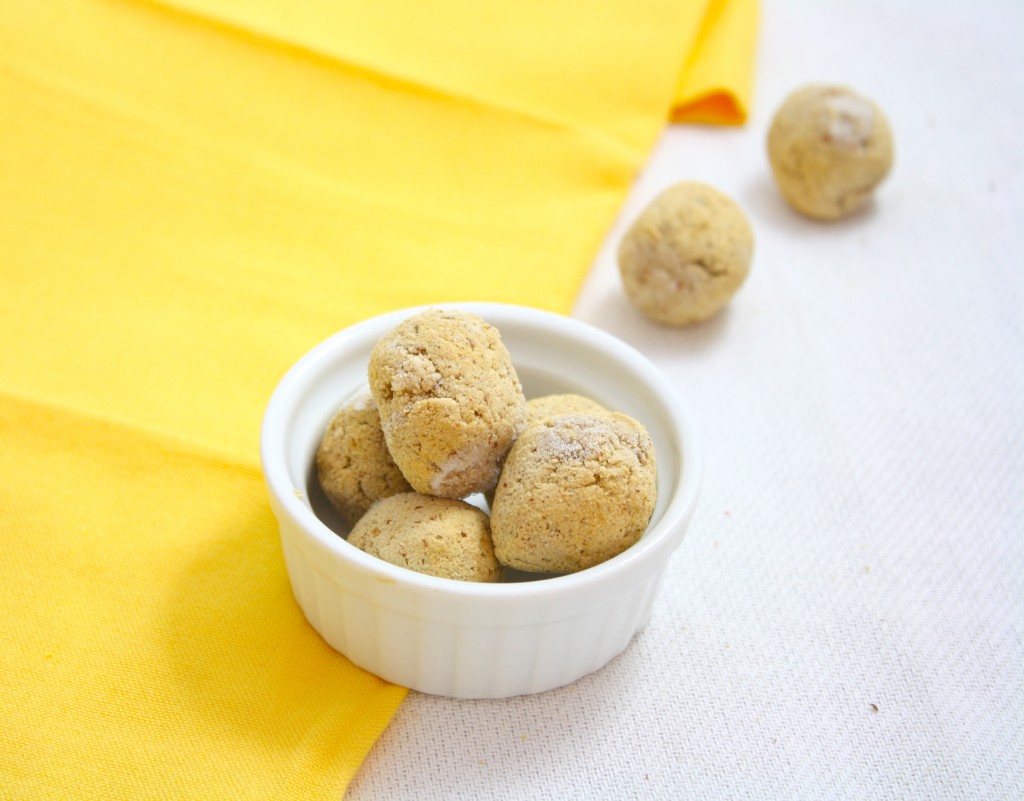 Aaaaaaand I'm not even talking about the cookie dough. I know, right? We'll get to these babies in a minute.
So about that coolest thing ever. Thanks so the incredible folks ever at Fitfluential, I got to take a field trip to visit the Lorna Jane store in Santa Monica.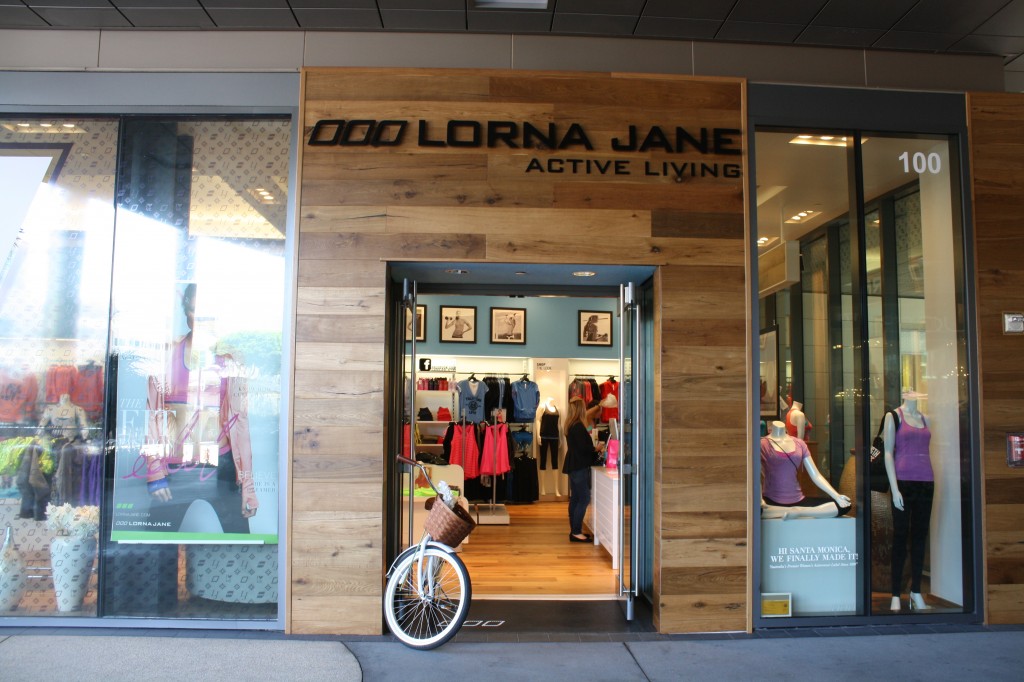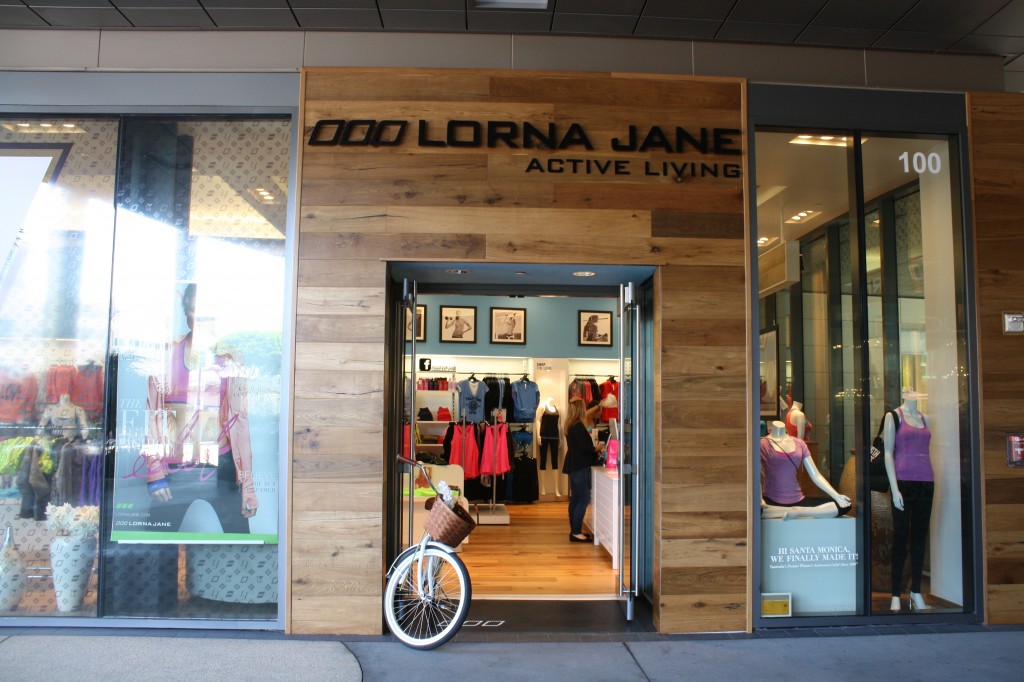 Walking into the store is like being transported into a paradise where you can be all fit and workout in clothes that make you look like a human being, and not an oompa loompa. That's important.
My tour guide through this wonderful new world was a wonderful fellow Fitfluential ambassador named Nienessa. She held my hand and led me around as I followed, wide-eyed and giddy, like a kid in a candy store. Except this candy store makes your skinny jeans looser, and not tighter.
Naturally, I had to try on one of everything. Of course. Here's outfit #1: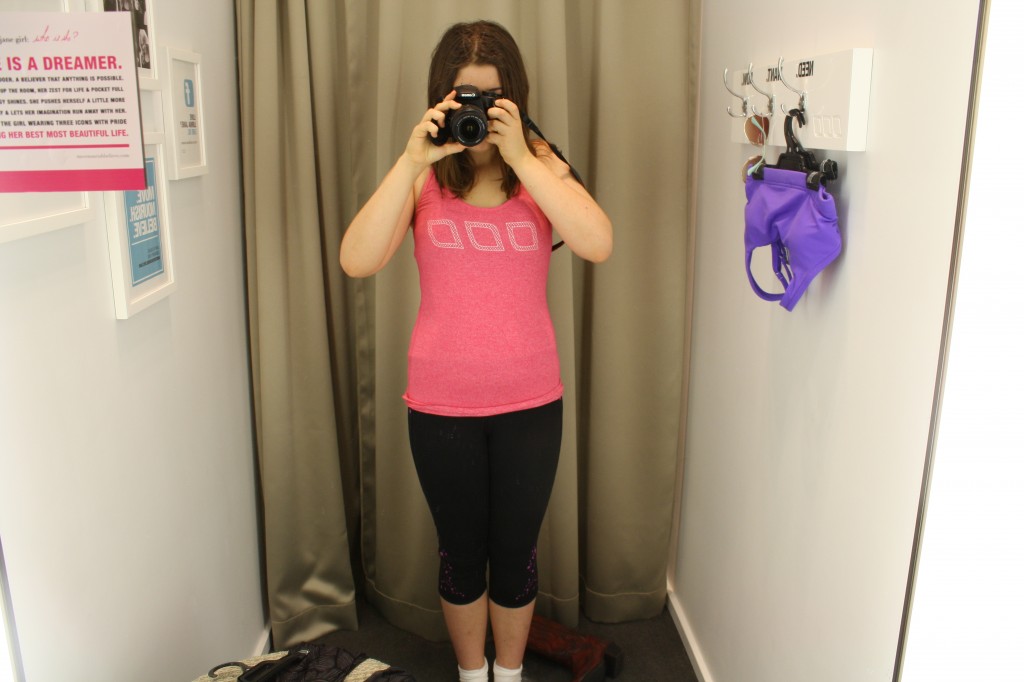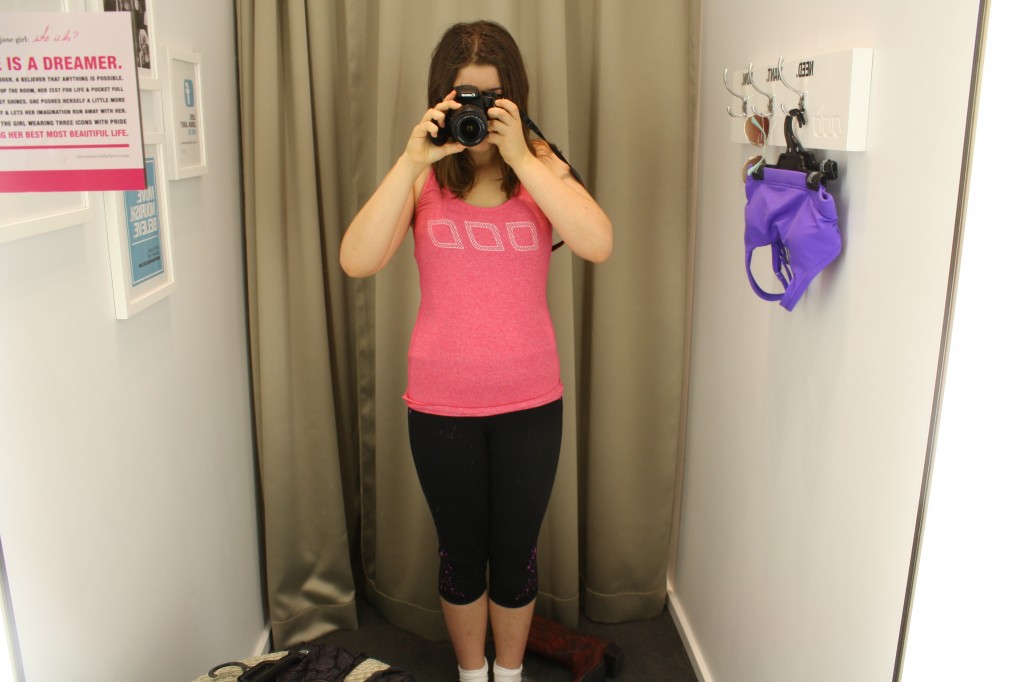 Outfit Numero Dos (I'm working on my Spanish. Impressive, no?)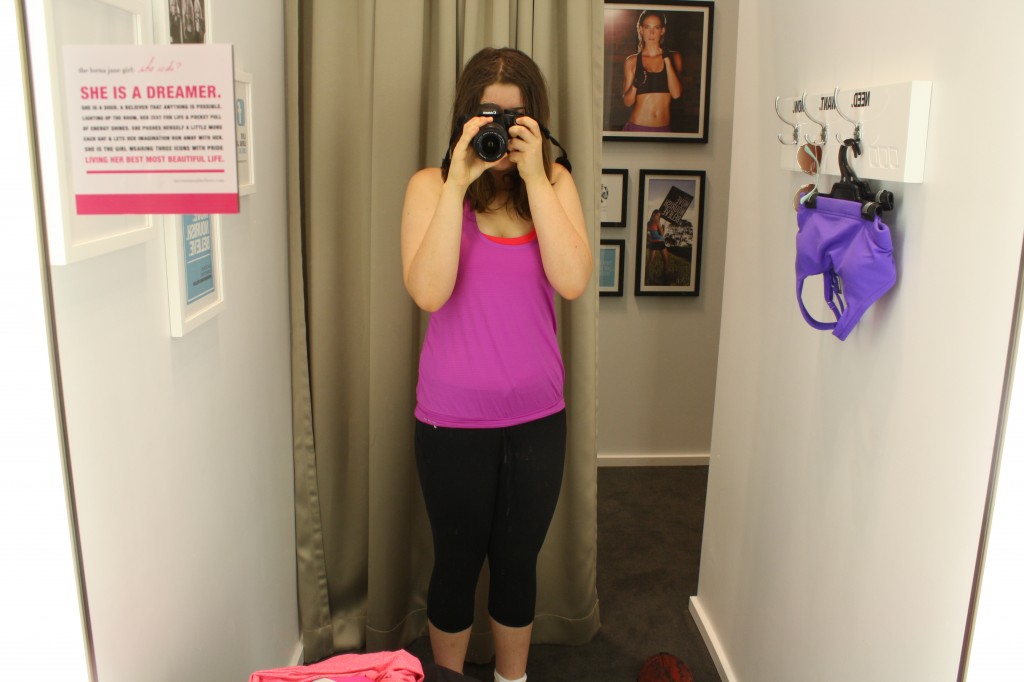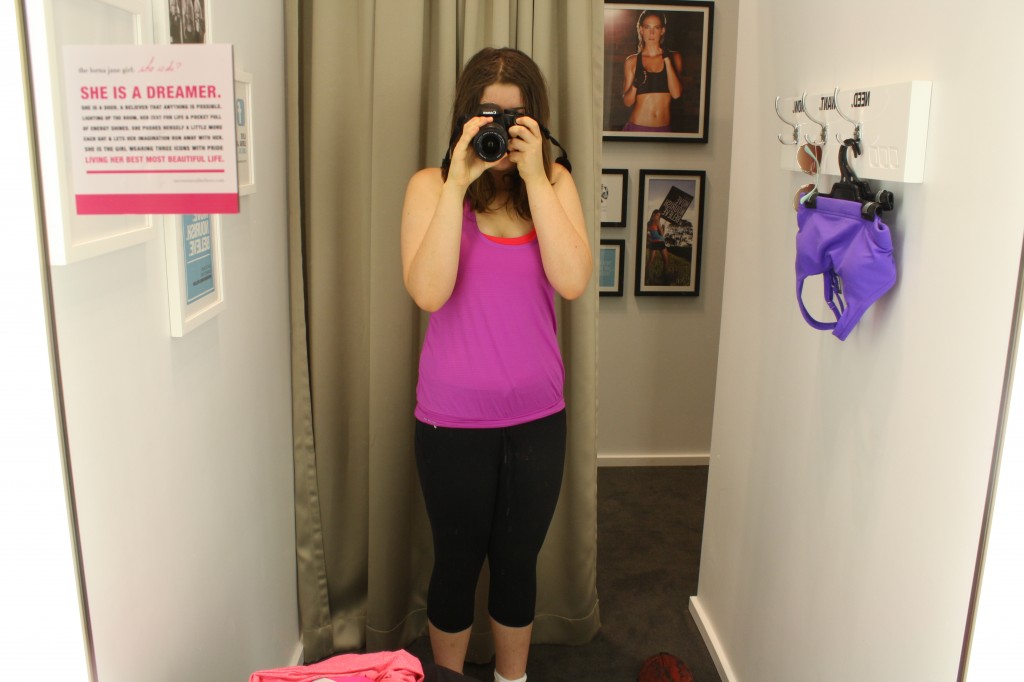 And this is the outfit I went with!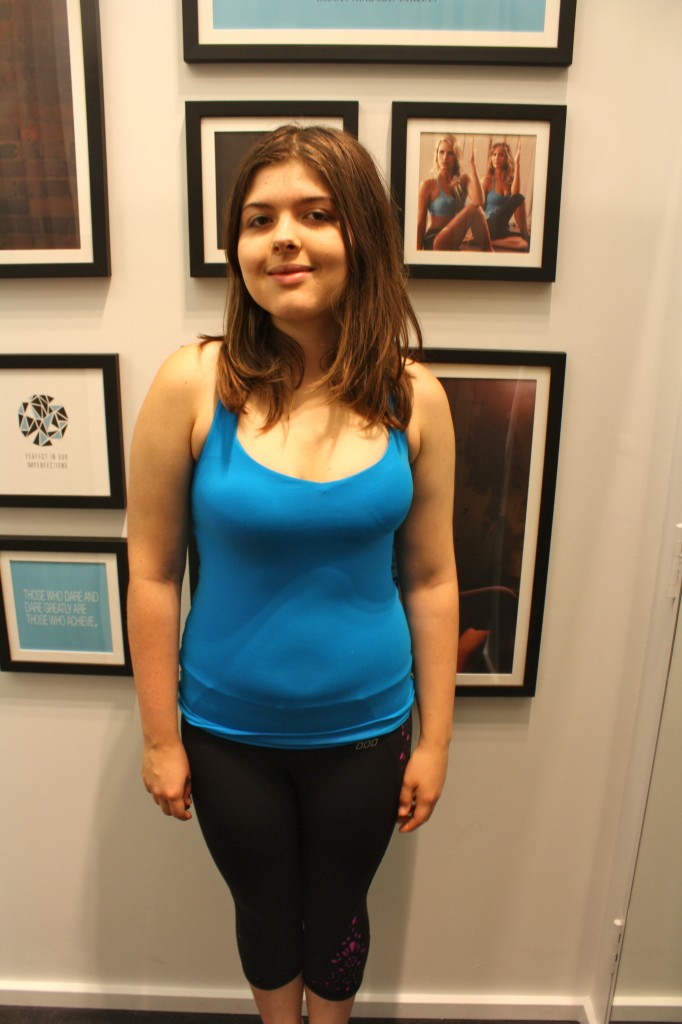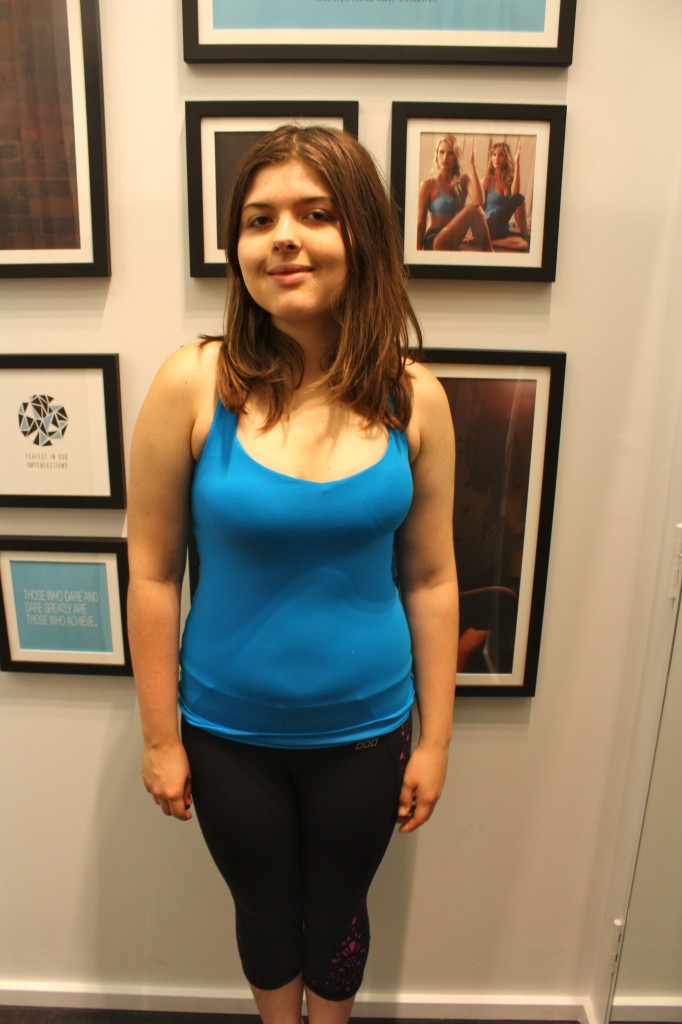 I've always thought turquoise is a lucky color for me because I'm a December baby, so it's my birthstone. Isn't the back beauteous?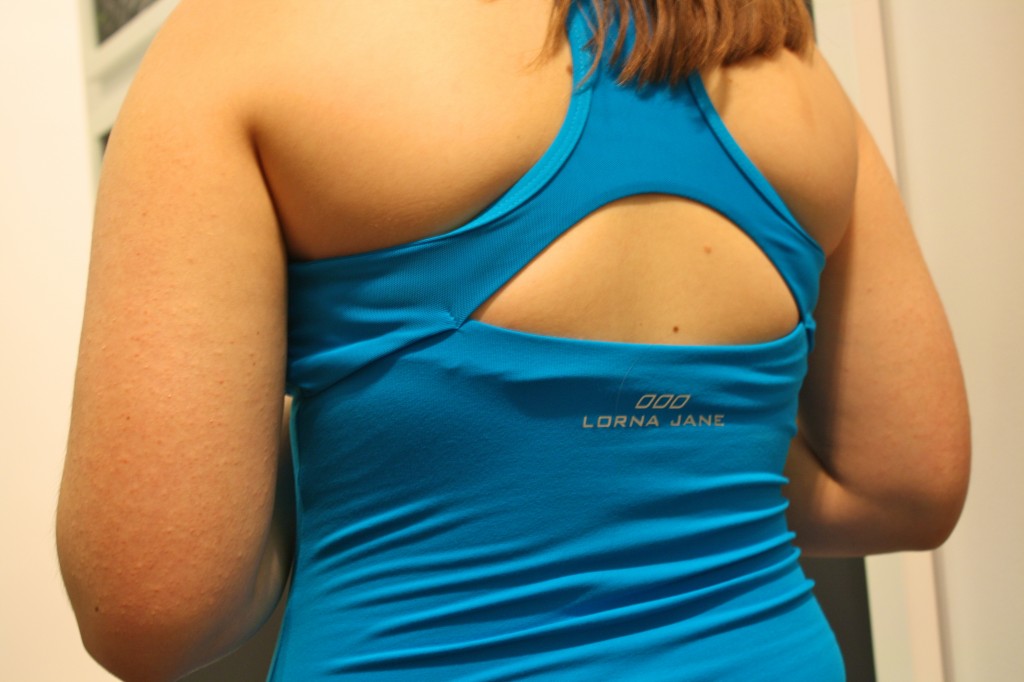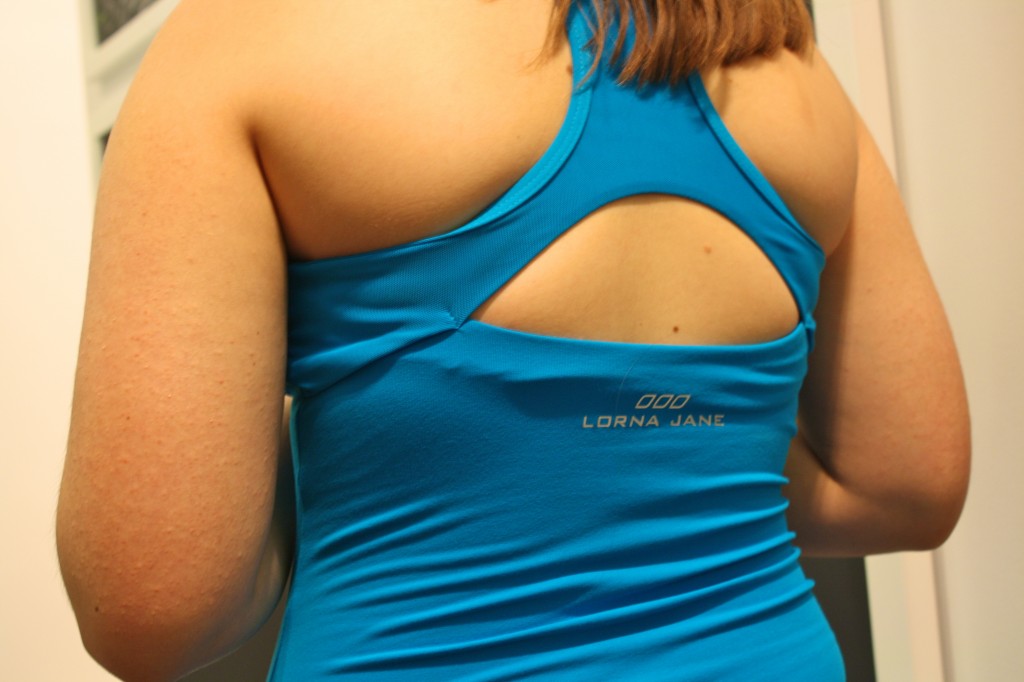 I just can't get over these pants! Can you? No, of course you can't. These pants are just so amazing I can hardly stand it.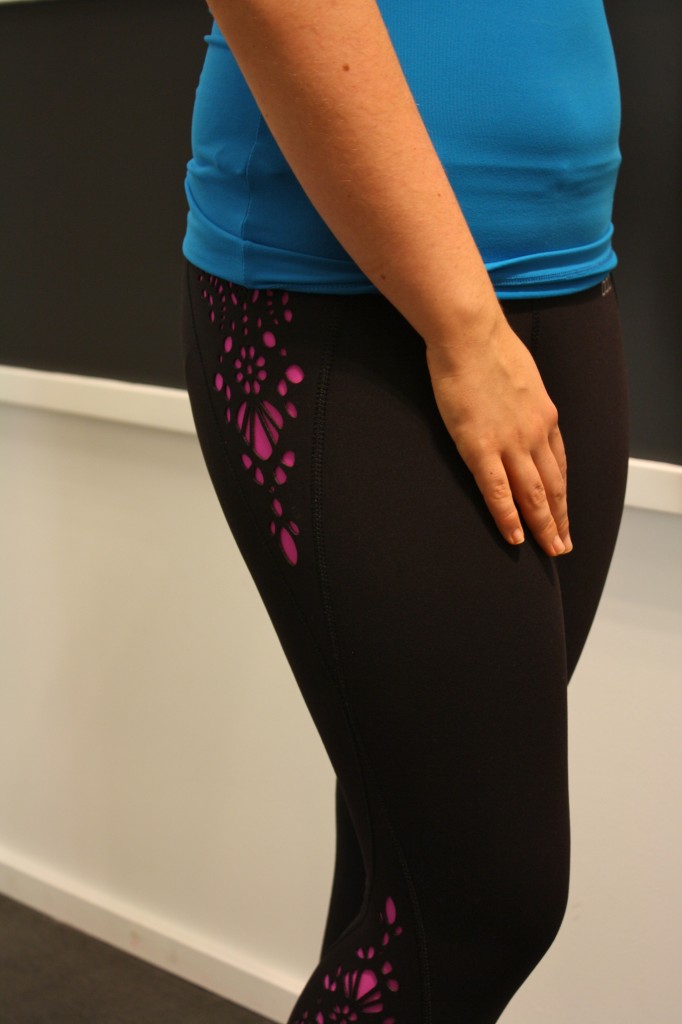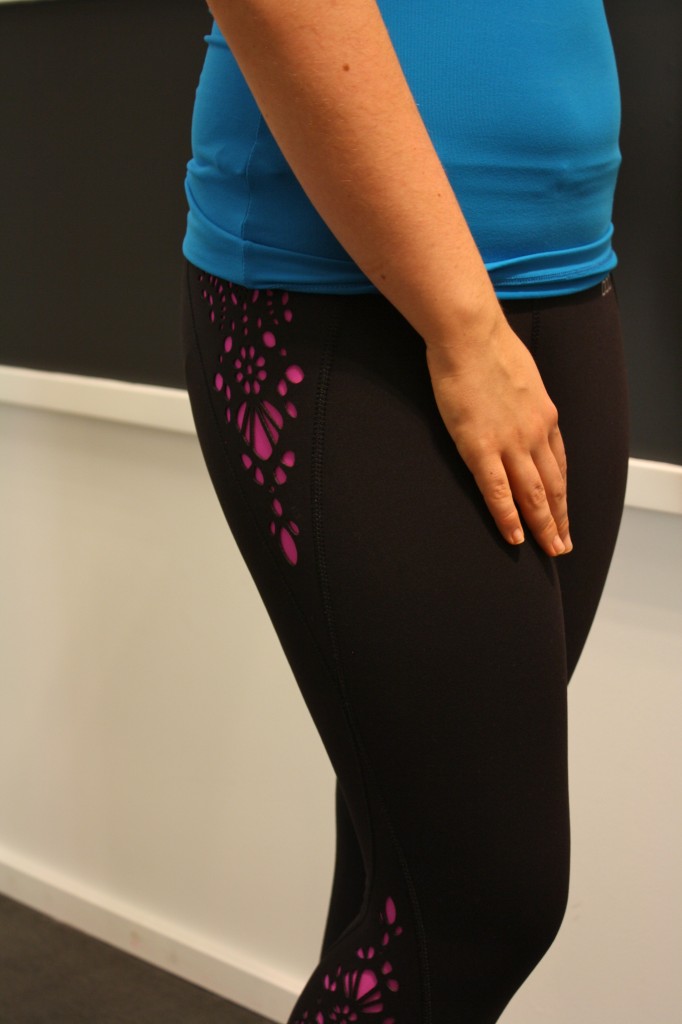 I know this is all fine and dandy, but let's get down to the real stuff. How do the clothes really perform?
Folks, these. clothes. perform. 10/10. A++. I tested them out initially while doing the 100 workout and I actually jumped up and down more after the workout was over because I was just so darn happy.
You know how you sometime, er, jiggle, when you workout? No jiggliness AT ALL with this gear. None. Zippo. It was awesome.
Bottom line? Lorna Jane is my new favorite workout gear, and it really should be yours too. Want to know more about your new favorite company? Great! Their motto is MOVE NOURISH BELIEVE (which I love.)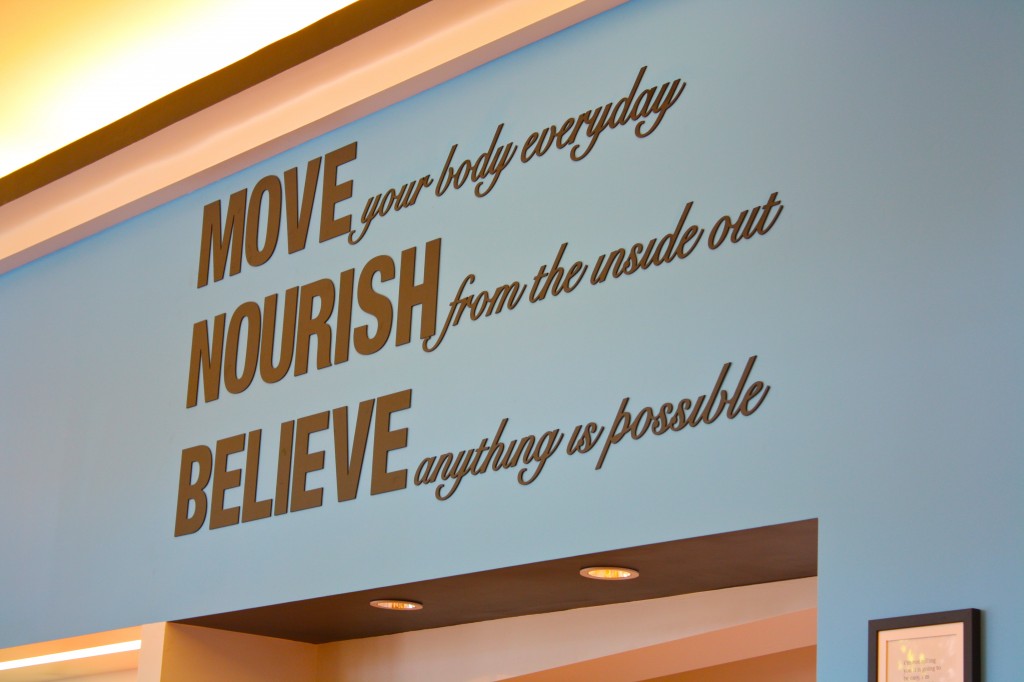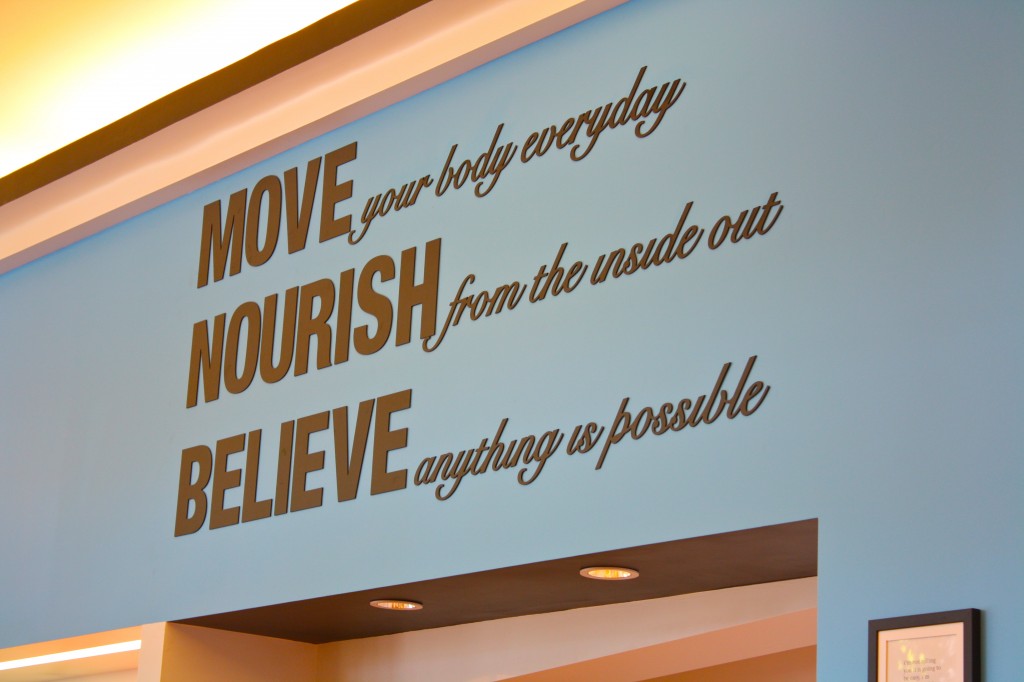 They are an Australian company, but thank goodness they now have store locations in Malibu, Marina del Rey, Santa Monica Place, Westlake Village, Topanga and Huntington Beach opening Sept. 8. You can find them on Facebook and Twitter, with super fancy hashtags #movenourishbelieve and #nowmoveit.
Oh, and I made cookie dough. It takes like Biscoff cookie butter. You need to make it. And then eat it in some Lorna Jane swag instead of working out.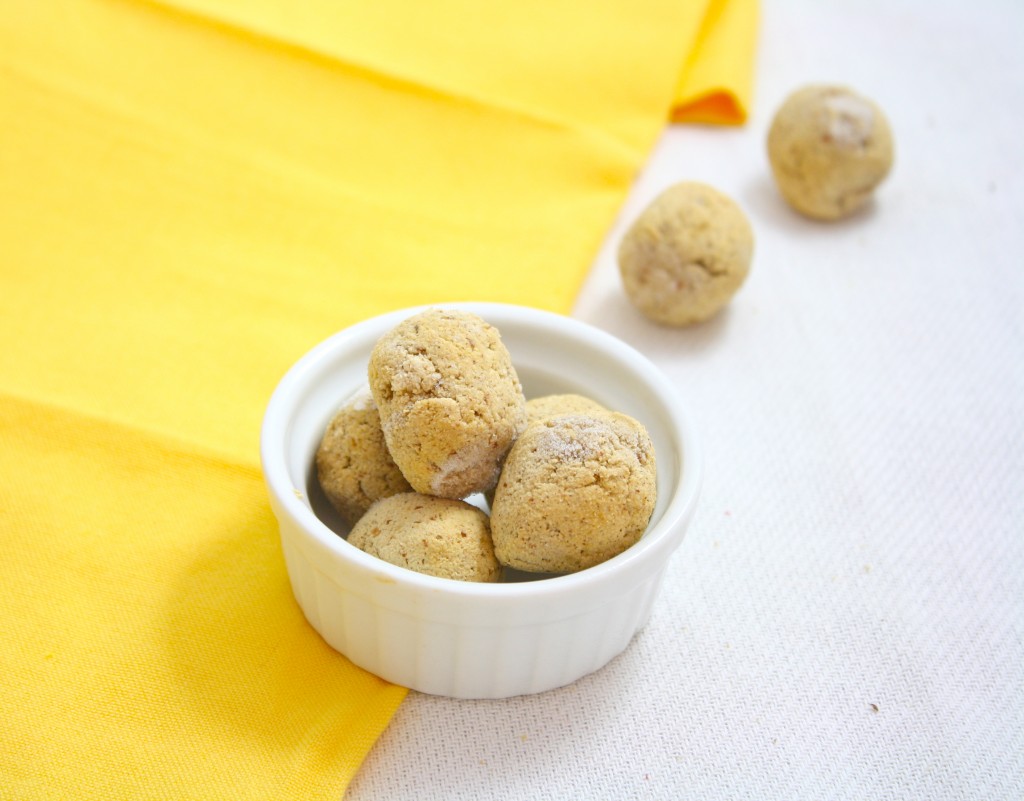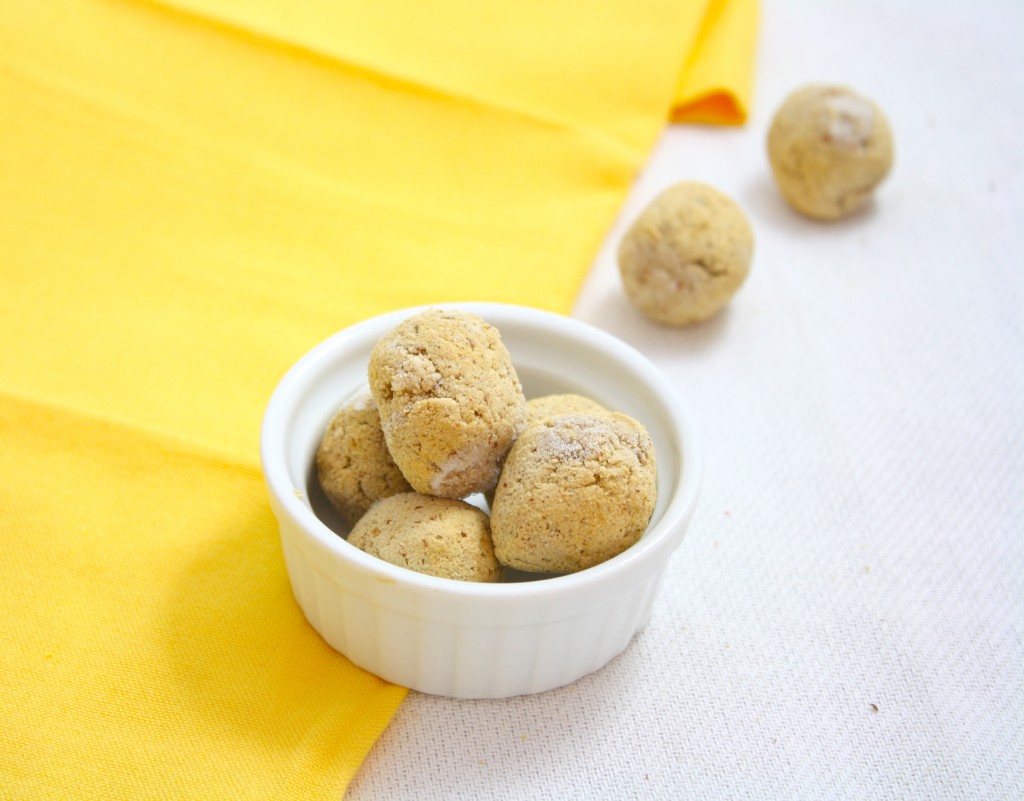 But you didn't hear that from me.
Cookie dough that tastes like Biscoff cookie butter? Whaaa? 
Adapted from my Nutella Cookie Dough Bites and Low Calorie Instant Homemade Cookie Butter
Yield: 12 cookie dough bites
Cookie Butter Cookie Dough and My Trip to Lorna Jane
Ingredients
1 Tablespoon almond meal
3 Tablespoon almond milk
2 Tablespoons coconut flour
1/2 teaspoon molasses
1/4 teaspoon cinnamon
1/8 teaspoon ginger
pinch nutmeg, allspice, cloves (optional, use what you have!)
sweetener to taste (I use 1-2 packets stevia.)
Instructions
Stir together almond meal, 2 Tablespoons of almond milk, molasses, and spices. Add in coconut flour and stir until thoroughly combined. Stir in remaining 1 Tablespoon of almond milk (if needed) and sweeten the mixture to taste. Roll into balls, freeze, and eat! You can also just eat the whole batch right now because, for only 96 calories, you really can't go wrong.
7.8.1.2
260
https://www.foodiefiasco.com/cookie-butter-cookie-dough-and-my-trip-to-lorna-jane/
Nutrition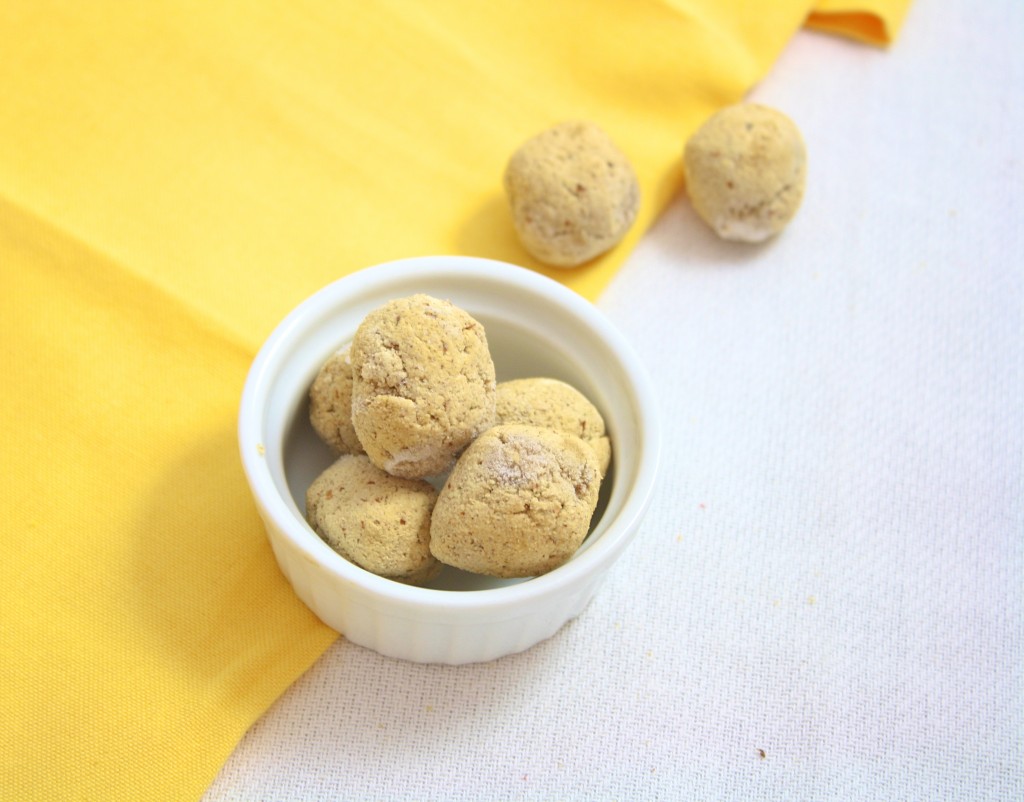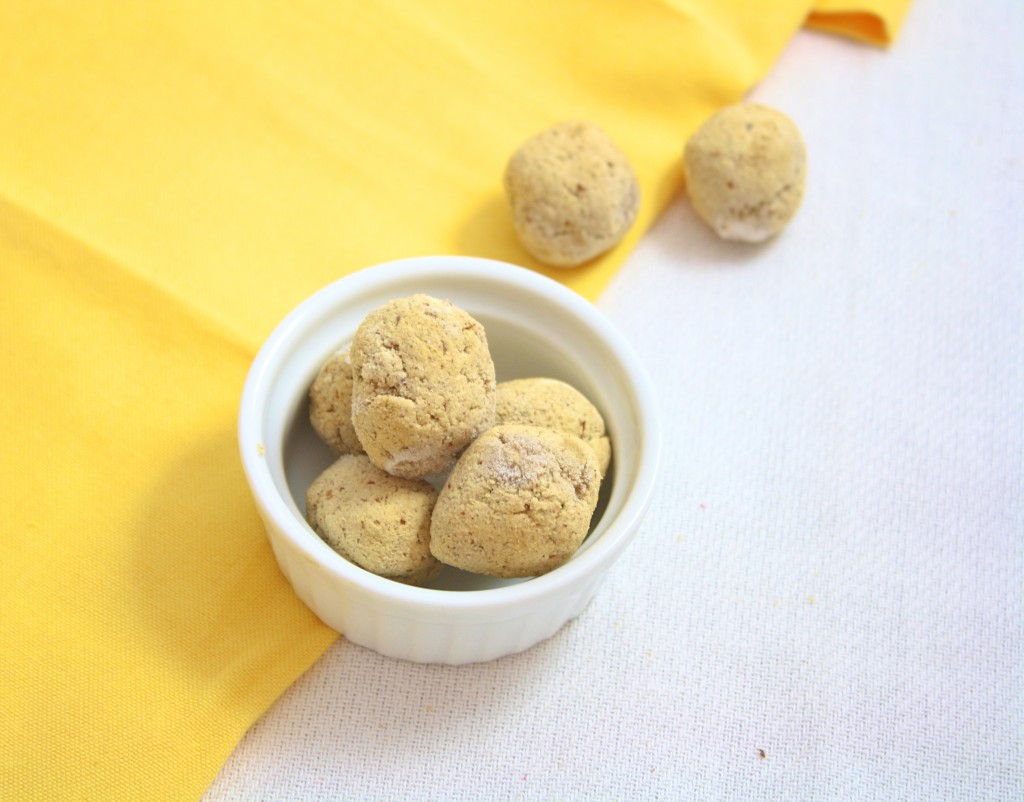 At this rate, you'll never wear Target workout gear or eat that *other* cookie butter again.
Enjoy!
-Kelly M.
P.S.  The winner of the Sunsational Giveaway is Bianca at Sweet Dreaming! Congratulations, Bianca! Please send me an email at [email protected] with your shipping information so we can get you your loot!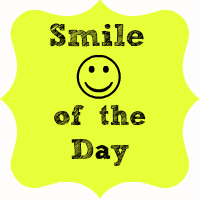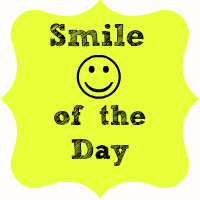 How amazing is this comment from a wonderful person named Jess on my Zucchini Skiillet Cobbler post? Amazingly awesome.
"Hello there. I stumbled upon your blog yesterday and I have not stopped reading since. I am in awe of the amazing things you are able to create with so few calories. As a fellow baker and lover of all things dessert I am so excited to be able to eat cookies and cakes on my diet. I made your cauliflower risotto last night and almost died from the deliciousness. You have gained one devoted follower over here! Keep those recipes coming!"