So… I made crescent rolls. Seriously exciting stuff here people.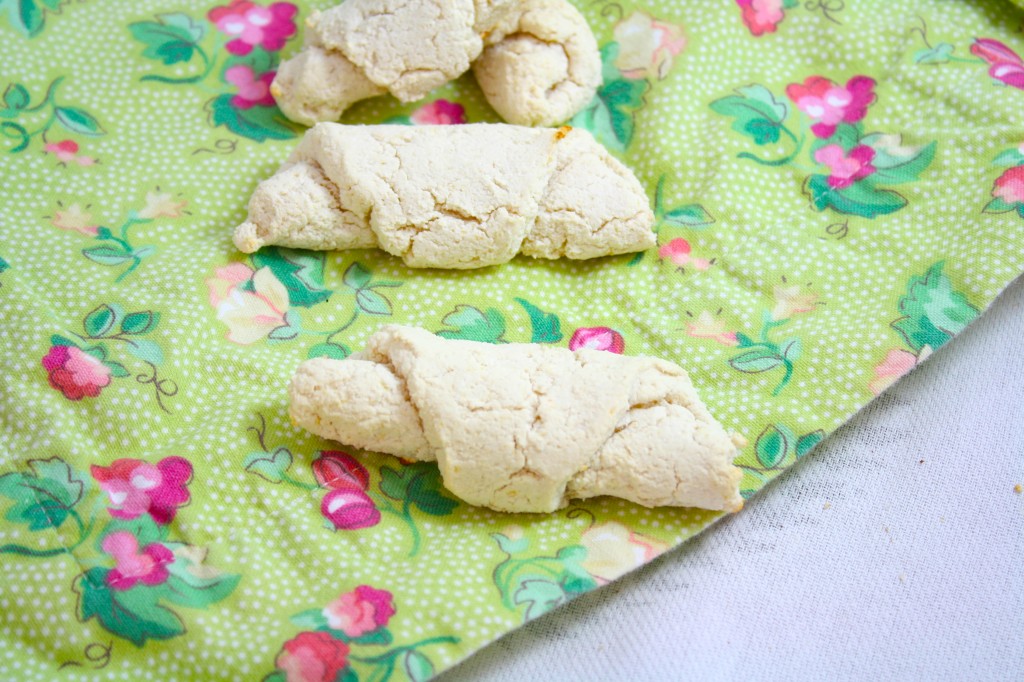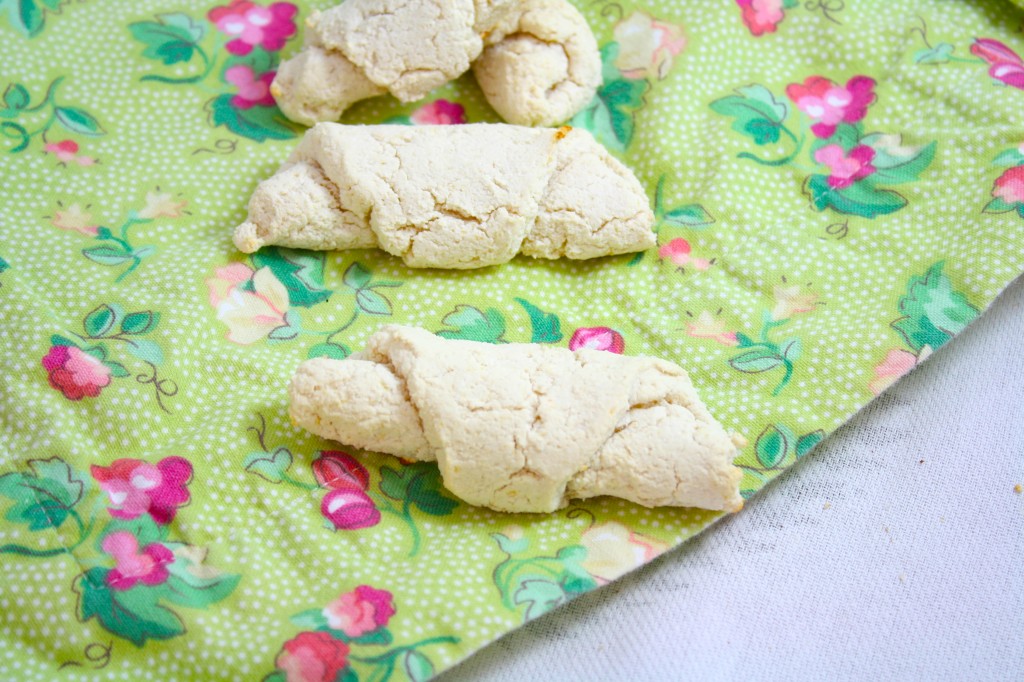 I just want to know what has taken me so darn long! I like homemade stuff. I like healthy stuff. I like crescent roll stuff. So apparently homemade healthy crescent rolls (stuff?) are right up my alley.
But why didn't I just walk into my alley and pull these gems out sooner? Ugh. I don't know. I guess punctuality isn't my thing. Forgive me?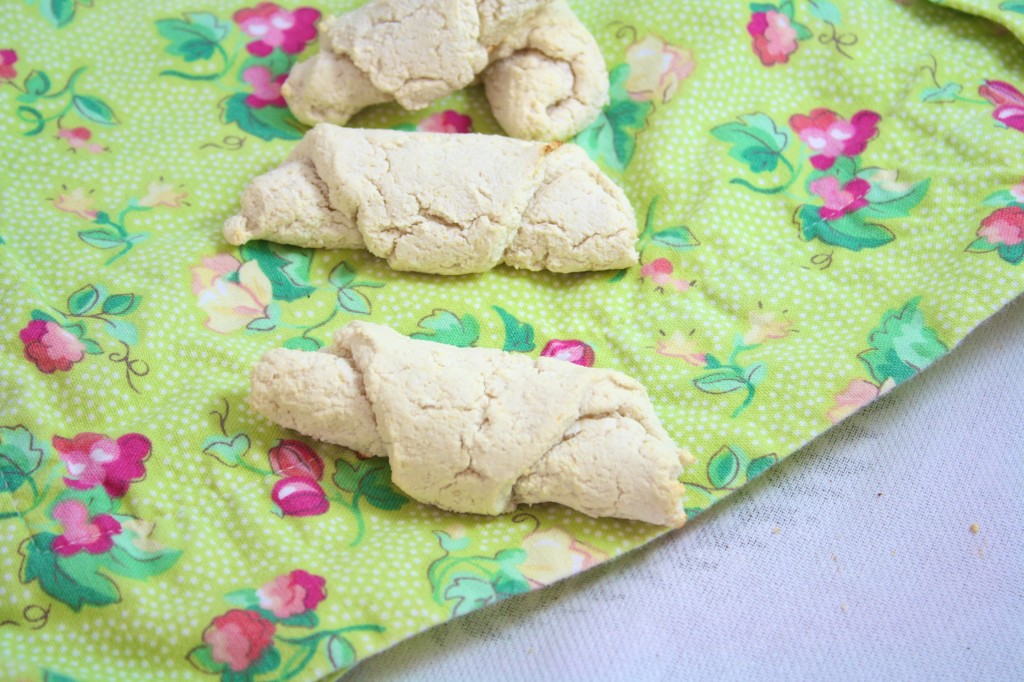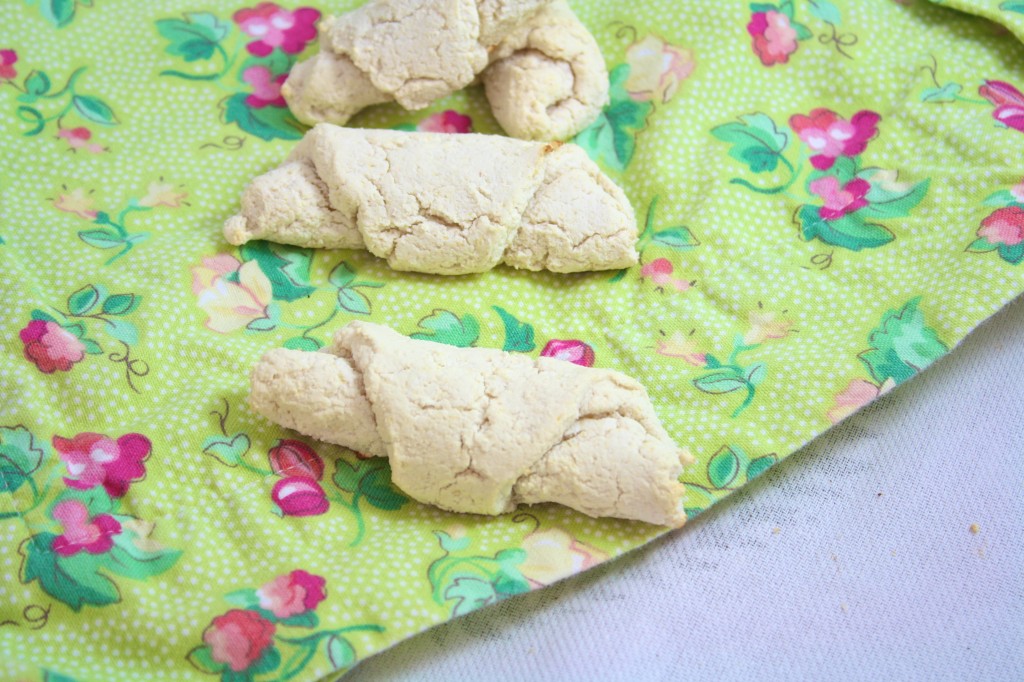 Speaking of the p word, I am officially back in school! Dorky as it may sound, I really do love school. I just don't love getting up at the crack of dawn to a rooster crowing at the top of its little rooster lungs. (How can such a tiny mouth make so much sound?)
Yes. I do live in LA. No, I don't have chickens. I just used to have chickens.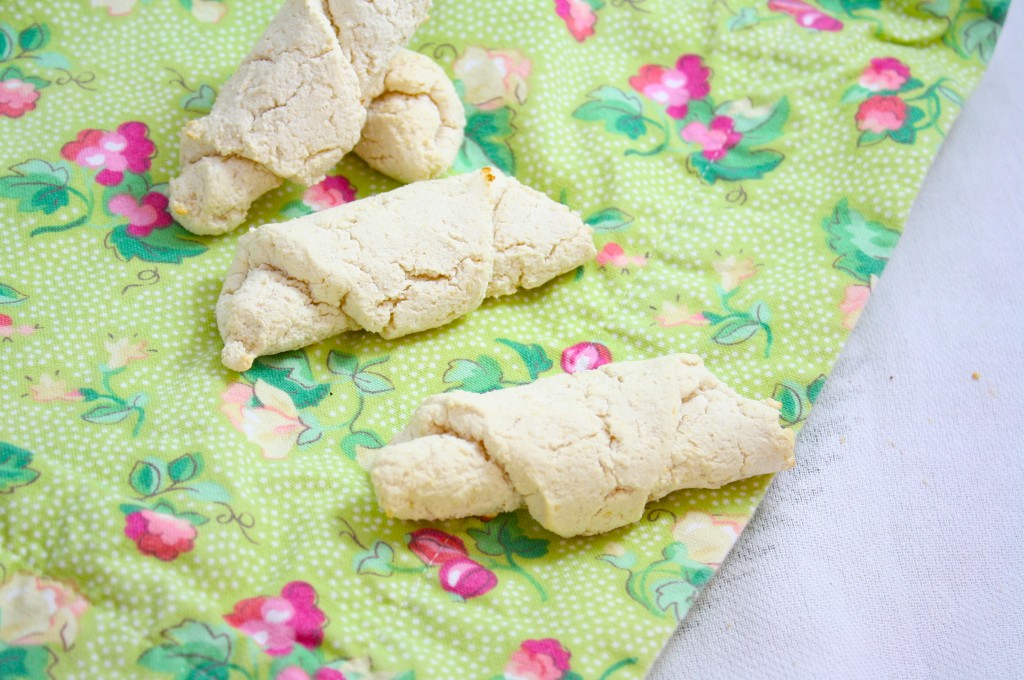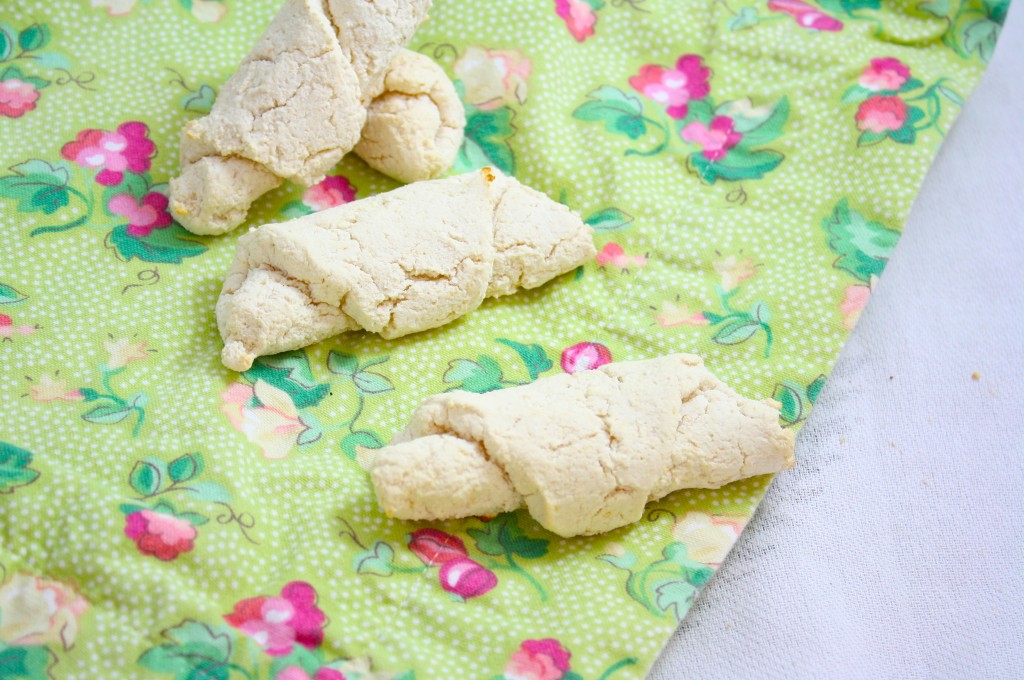 Crazy? Maybe. We kept them in our little 10 by 20 yard in my old playhouse where they laid the BEST eggs. We had them for about a year until our neighbor called animal patrol on us. Twice. And then she called the health office who finally made us give them to a farm. I was devastated, and wouldn't touch any other eggs for years.
Weird back story aside, let's get back to these crescent rolls. Although not exact replicas of the trans fat-laden childhood favorite, these babies are doughy, flavorful, comforting, and just downright yummy. As you know, the yumminess factor is very important.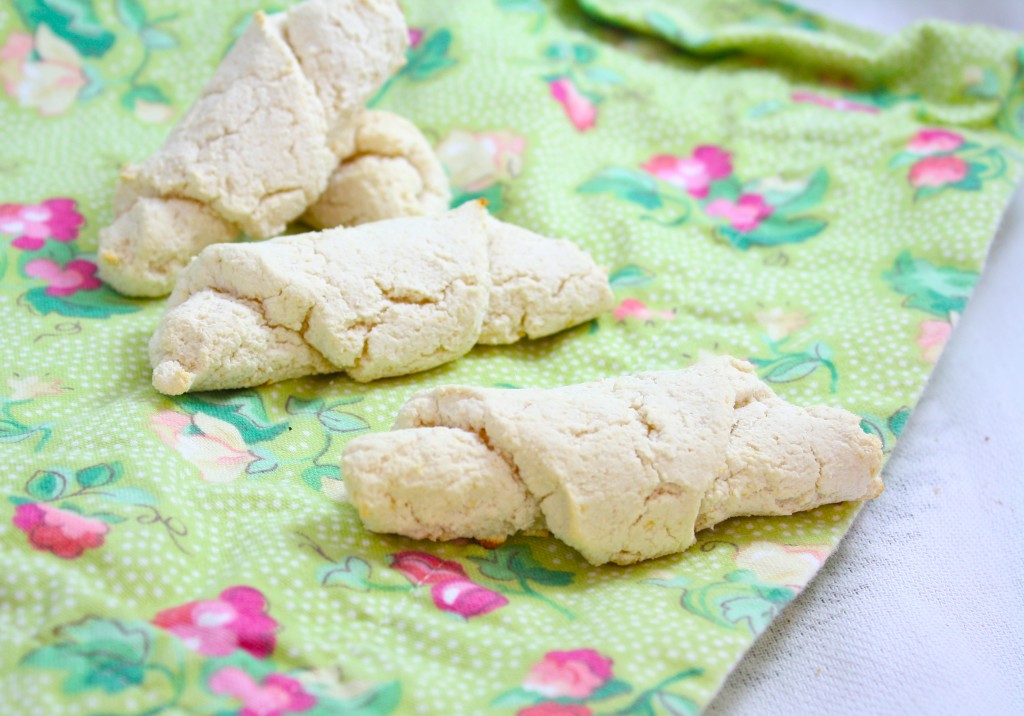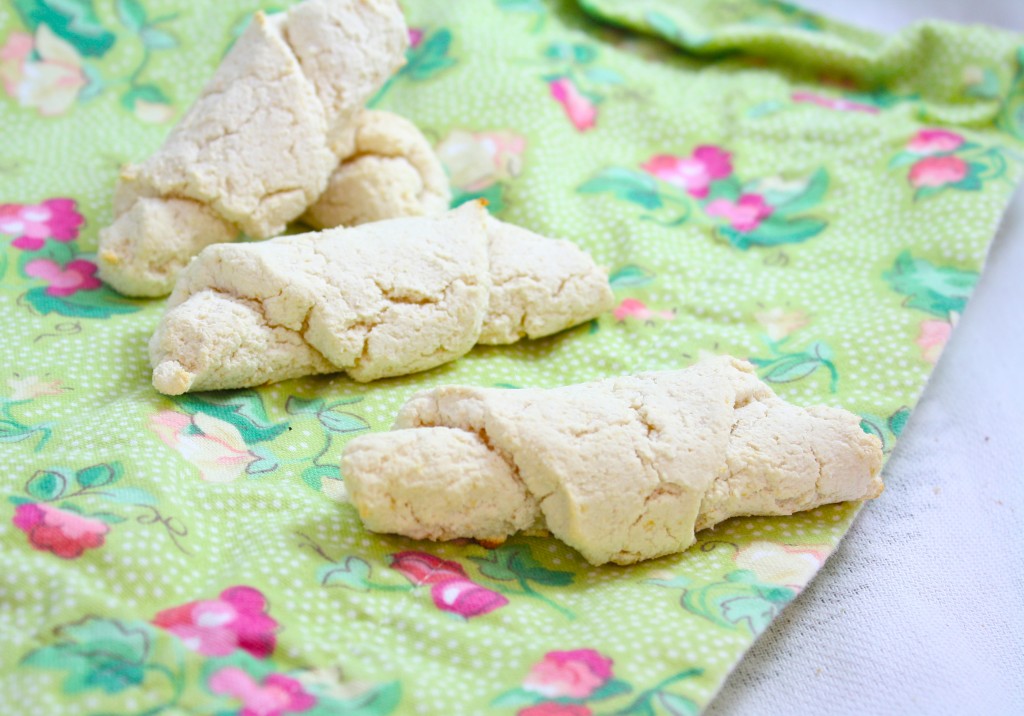 If the weather is going to get colder, the food needs to at least get tastier, right? Right. Therefore you deserve these rolls in your life. Go make them.
No? You're still here. What if I use the magic word?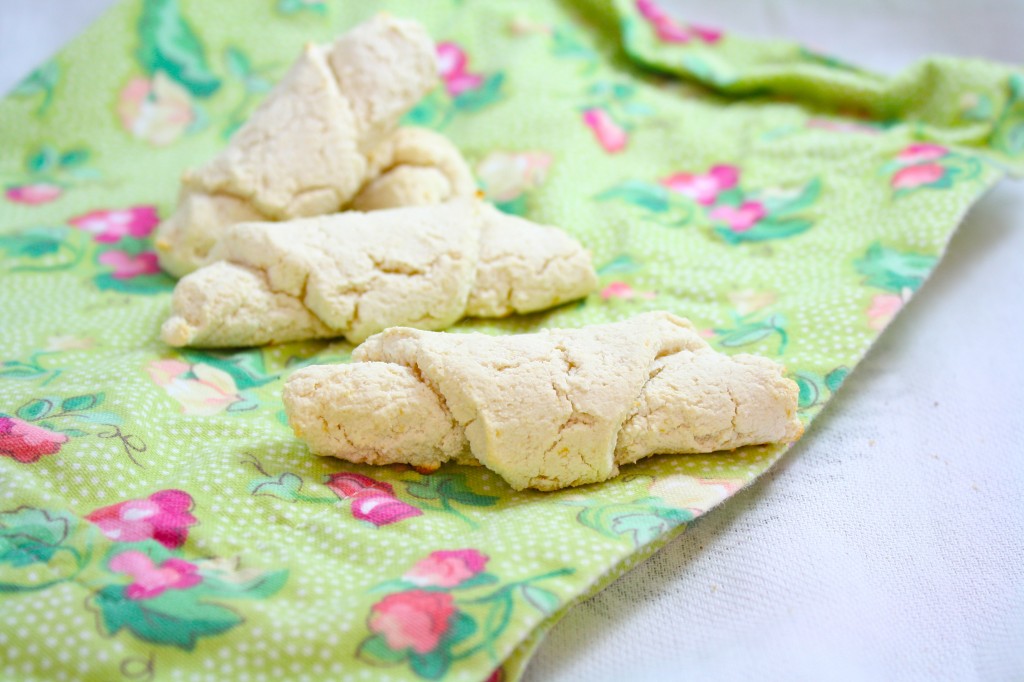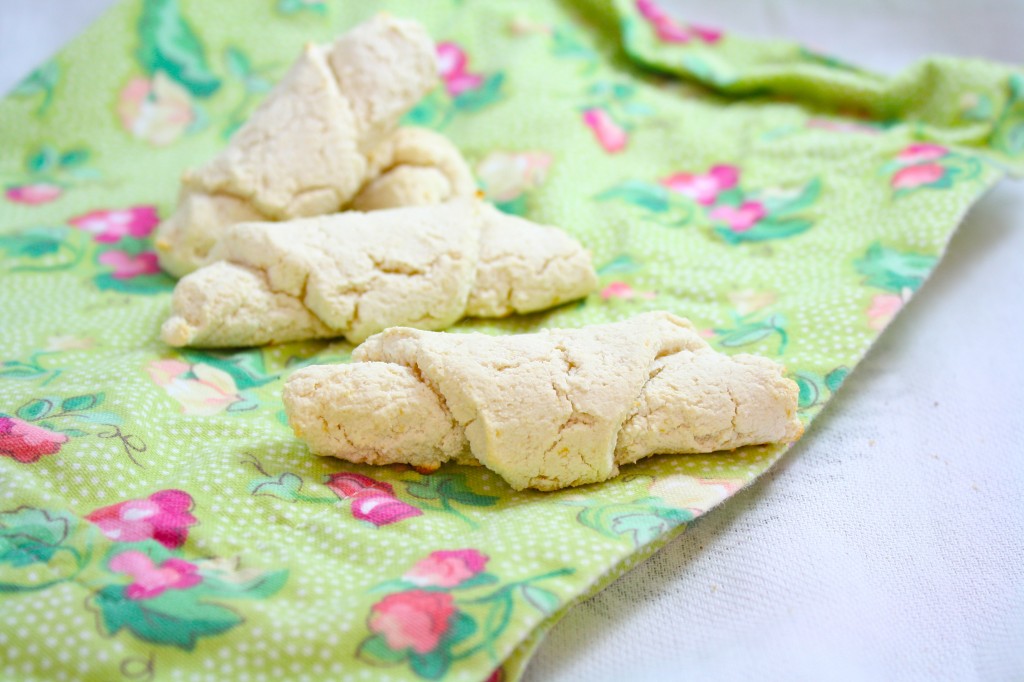 Deeeelicious. (Oh, and please.)
Yield: 5 crescent rolls
Homemade Healthy Crescent Rolls
10 minPrep Time:
20 minCook Time:
30 minTotal Time:
Ingredients
3 Tablespoons egg replacer mixed with 12 Tablespoons water (I have not tried this with actual eggs and therefore am not sure how it would work out.)
1/3 cup applesauce
1/2 cup coconut flour
1/2 teaspoon baking powder
1/2 teaspoon salt
1 Tablespoon minced garlic
2 teaspoons xantham or guar gum (I left this out, and they still turned out just fine.)
Instructions
Preheat oven to 400F. Line a baking sheet with parchment paper, foil, or a silicone mat and set aside.
Mix together egg replacer or egg, applesauce, minced garlic, and salt. Add in coconut flour, baking powder, and xantham or guar gum if using.
Divide dough into 5 portions (feel free to make more or less, depending on how much and what size you want them). Roll one potion into a ball, and use your fingers to form it into a triangle on the prepared baking sheet.
Carefully roll it up from the base of the triangle to the tip so it looks like crescent.
Repeat with the rest of the dough. Bake your crescent rolls in the oven at 400F for 15-20 minutes, or until firm and slightly golden. Let cool, slather with toppings if desired, and eat!
Notes
7.8.1.2
259
https://www.foodiefiasco.com/homemade-healthy-crescent-rolls/
Nutrition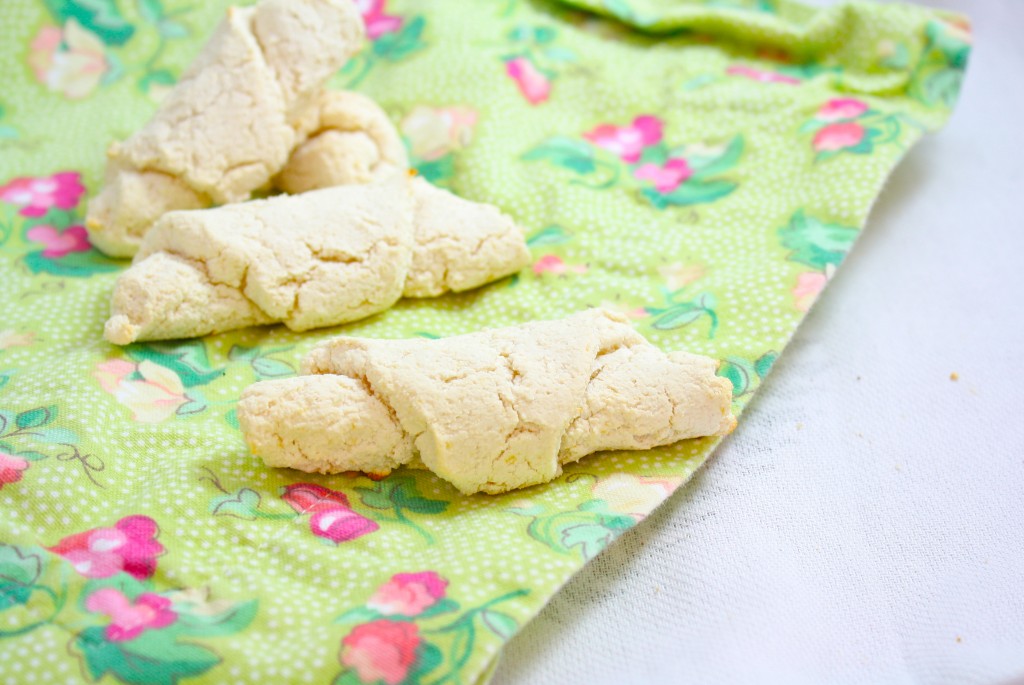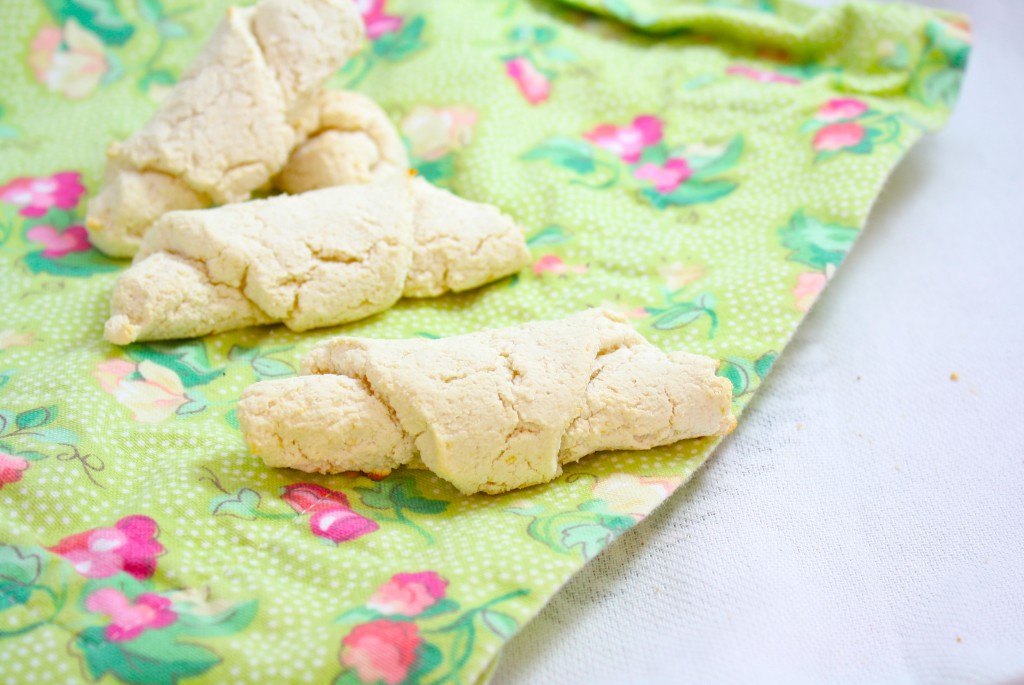 Obviously the cute little Pillsbury Dough Boy should come root for these rolls now instead!