Oh yes I did.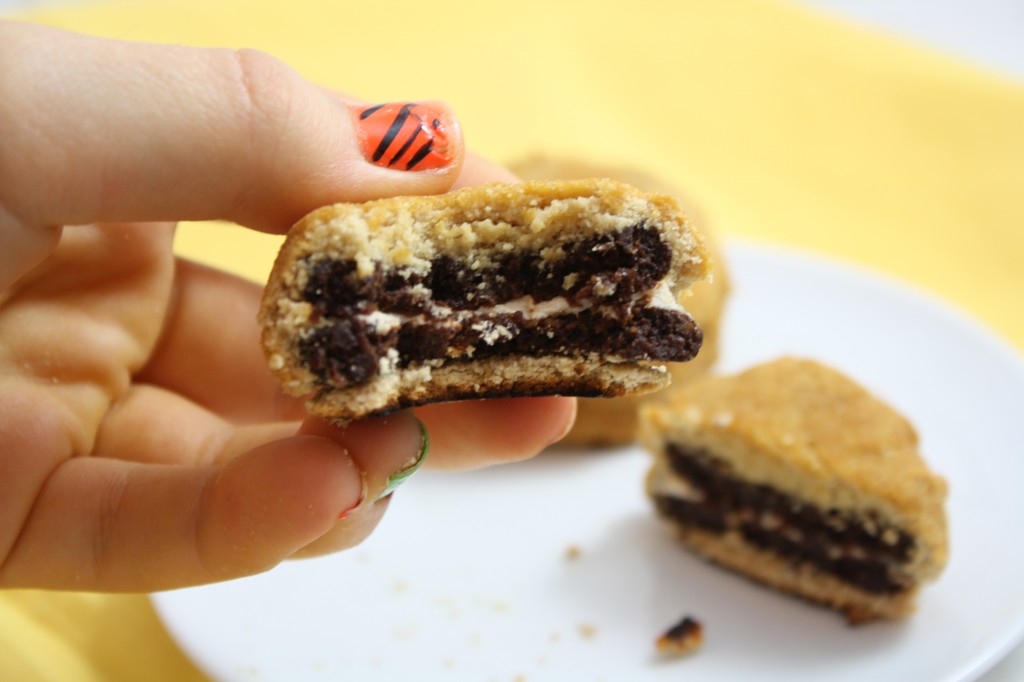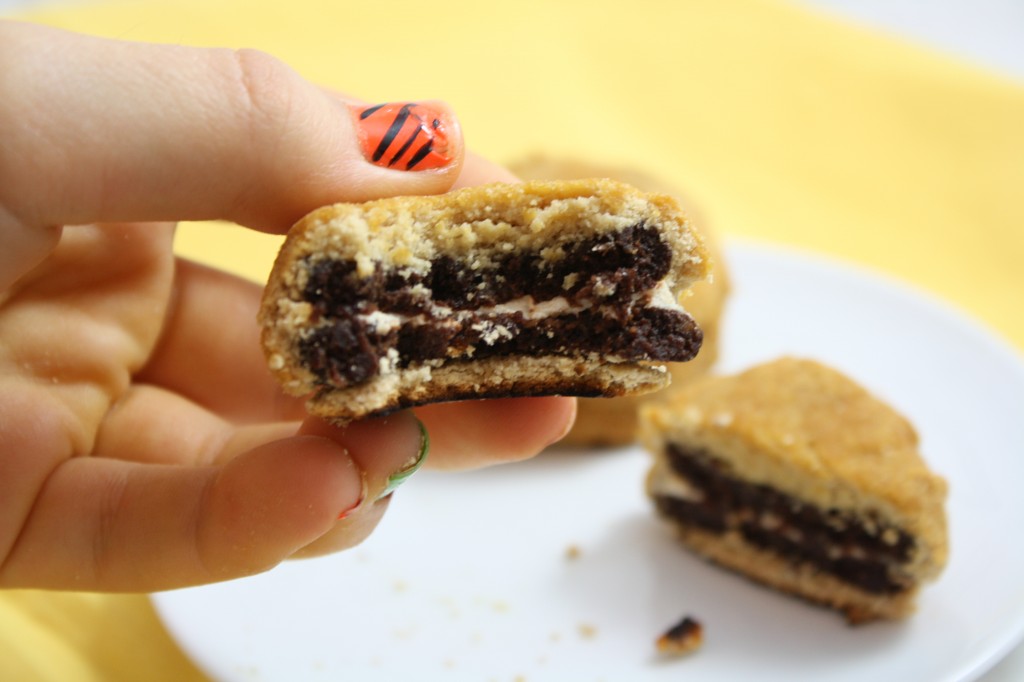 Once upon a time, the brilliant mind of Jenny came up with the notion to put an Oreo inside a chocolate chip cookies. And then my mind exploded.
What? What is this wizardry?!?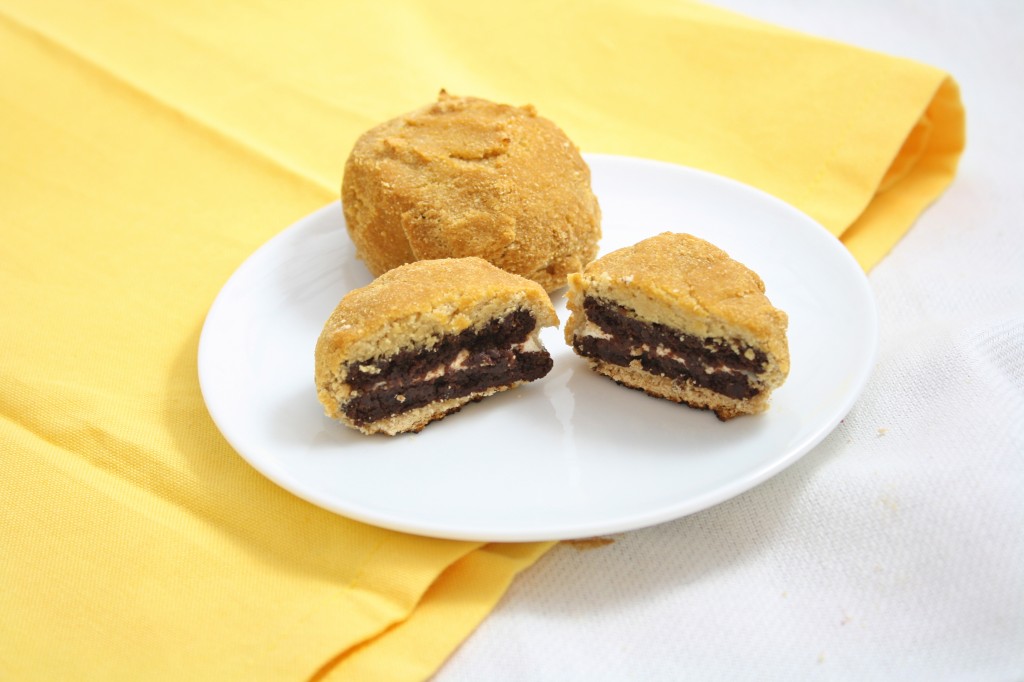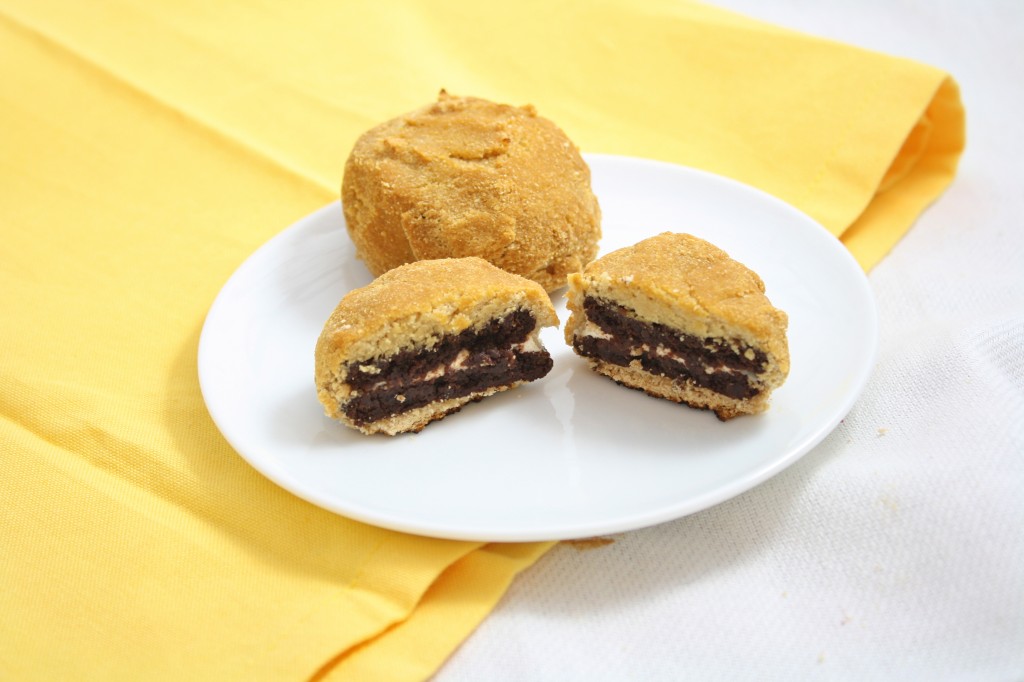 Okay, so there is no doubt the original cookies are magical, but it would take even more magic to conjure up a healthy version. So I waved my wand (or in this case, a wooden spoon), and tried to come up with an Oreo stuffed cookie that was vegan, gluten free, grain free, sugar free, low carb, and not a million calories.  Oh, and the final product has to taste… edible.
So I waved my magic wand spoon and came up with this gorgeous creation.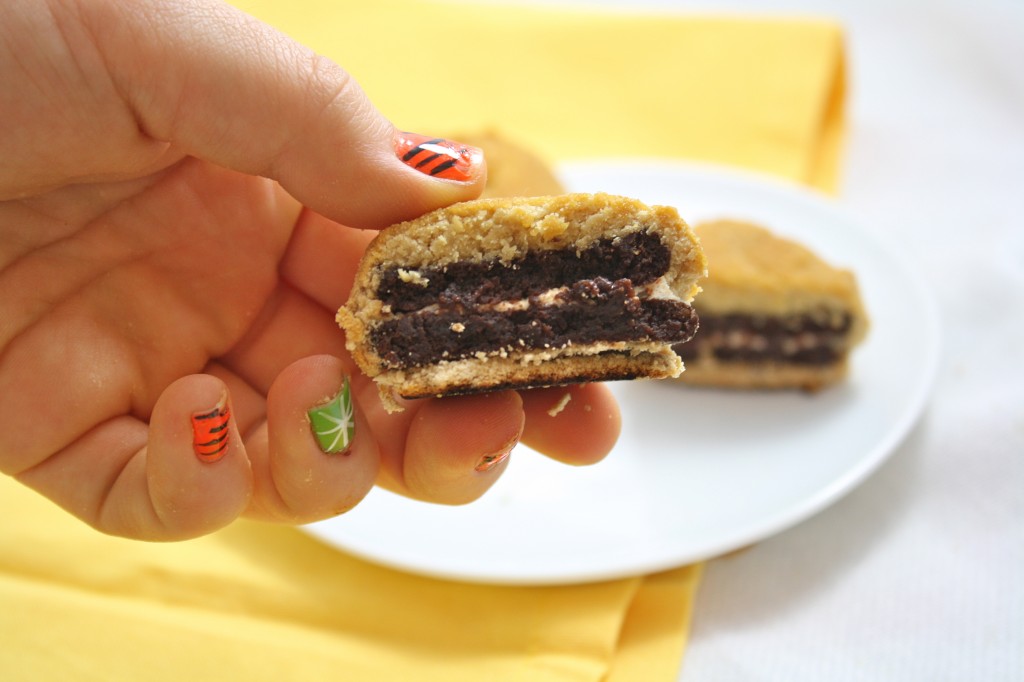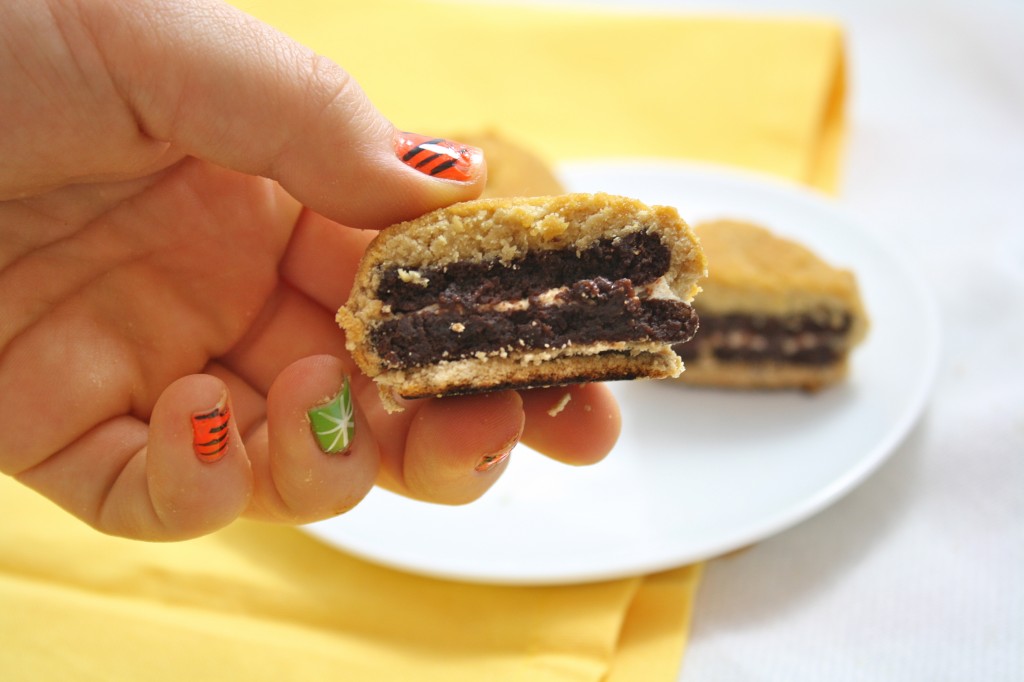 Edible times infinity. 'Nuff said.
Okay, so I get that these may seem like way more work than the original Oreo stuffed cookies because you're making the actual Oreo from scratch along with the cookie dough. But it actually all works out spectacularly.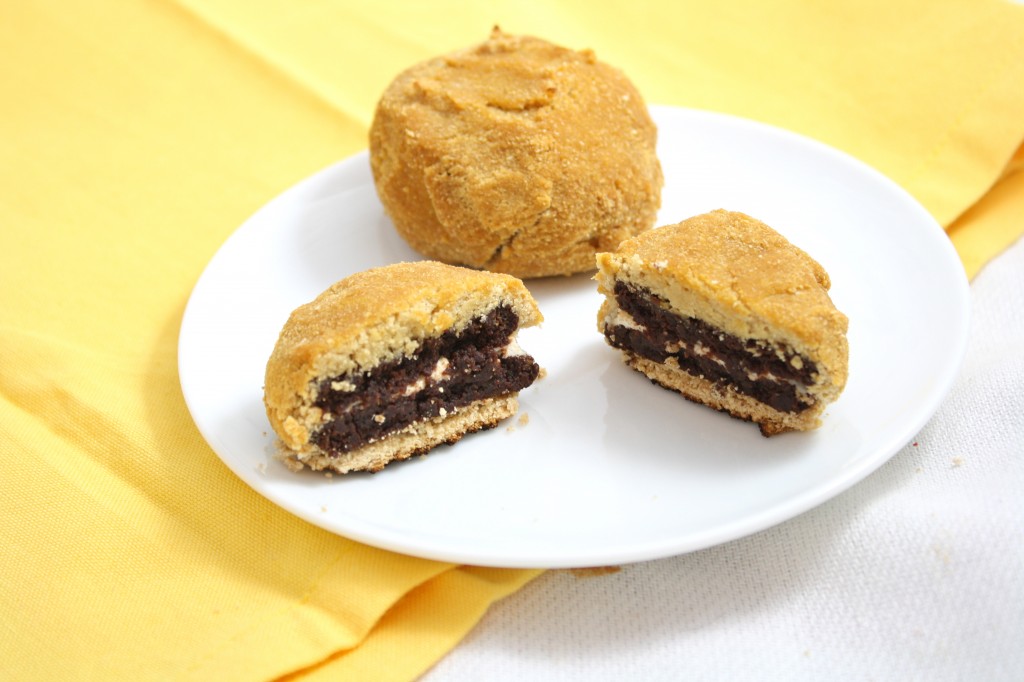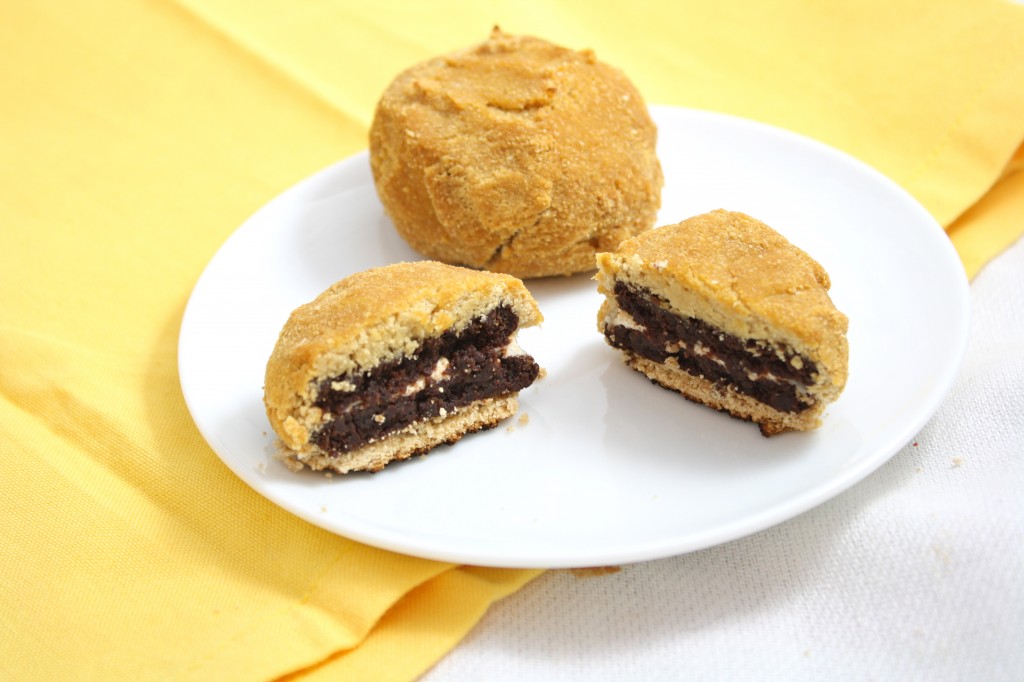 You'll have some extra chocolate wafers lying around, which can never be a bad thing. Pop 'em straight or use them in Cookies n' Cream Cookies.
You'll have some extra Oreos lying around, but guess what? YOU'LL HAVE EXTRA OREOS LYING AROUND. In no way shape or form is this a bad thing. If you disagree, then I have taught you nothing. (You still need a concrete reason? Fine. Use one in an "All for One" Oreo Stuffed Cake. Okay?)
There really isn't a lot of prep involved and you get the aspect of everything being from scratch, which makes this recipe taste all the better. So that means this healthy cookie is actually *gasp* better than the original.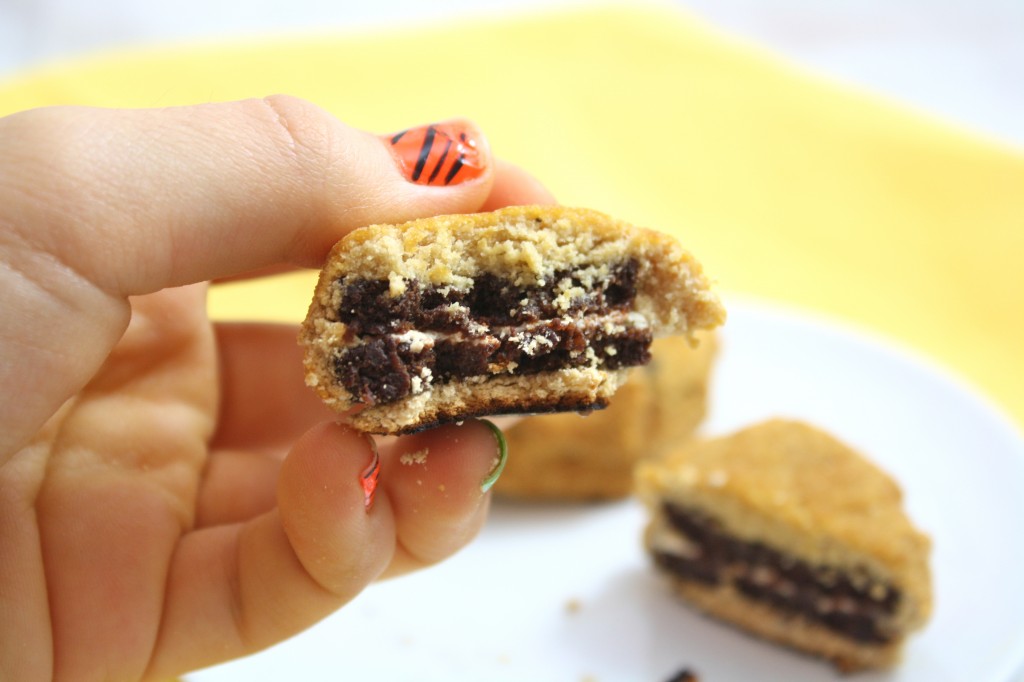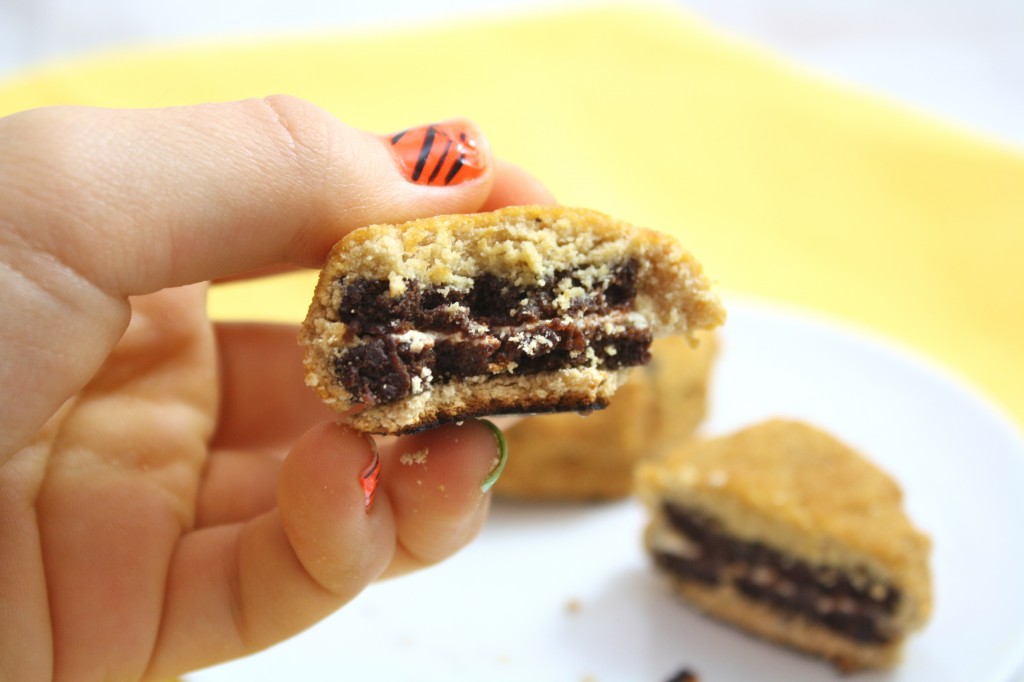 I know, I know. My mind just exploded. Again.
Yield: 2 giant cookies
Healthy Oreo Stuffed Cookies
10 minPrep Time:
10 minCook Time:
20 minTotal Time:
Ingredients
2 Tablespoon coconut flour
2 Tablespoon mashed banana or applesauce (I prefer banana. Personally, I think applesauce gives them too much of an apple-y taste. That's just me.)
pinch salt
1/4 teaspoon molasses
1/2 teaspoon vanilla
1/8 teaspoon baking powder
2 Tablespoons almond milk
sweetener to taste (I use one packet of stevia.)
chocolate chips (I would have used some broken up pieces of Homemade Healthy "Chocolate", but I didn't have the patience to make any.)
2 Homemade Healthy Oreos , frozen
Instructions
Preheat oven to 350F.
In a small bowl, mix coconut flour, baking powder, and salt. Add in mashed banana or applesauce, vanilla extract, and molasses and stir. Add in almond milk, one tablespoon at a time, until you have reached the perfect "doughy" consistency. Sweeten to taste and stir in chocolate chips, if using. Scoop a heaping tablespoon of the cookie dough on top of one of the Homemade Oreos. Using your fingers, carefully smoosh the cookie dough down the sides of the Oreos until it is completely covered, adding more dough as needed. Repeat with the remaining Oreo and dough. Bake in the oven at 350F for 10-12 minutes, or until firm and let cool before scarfing them all down.
7.8.1.2
258
https://www.foodiefiasco.com/healthy-oreo-stuffed-cookies/
Nutrition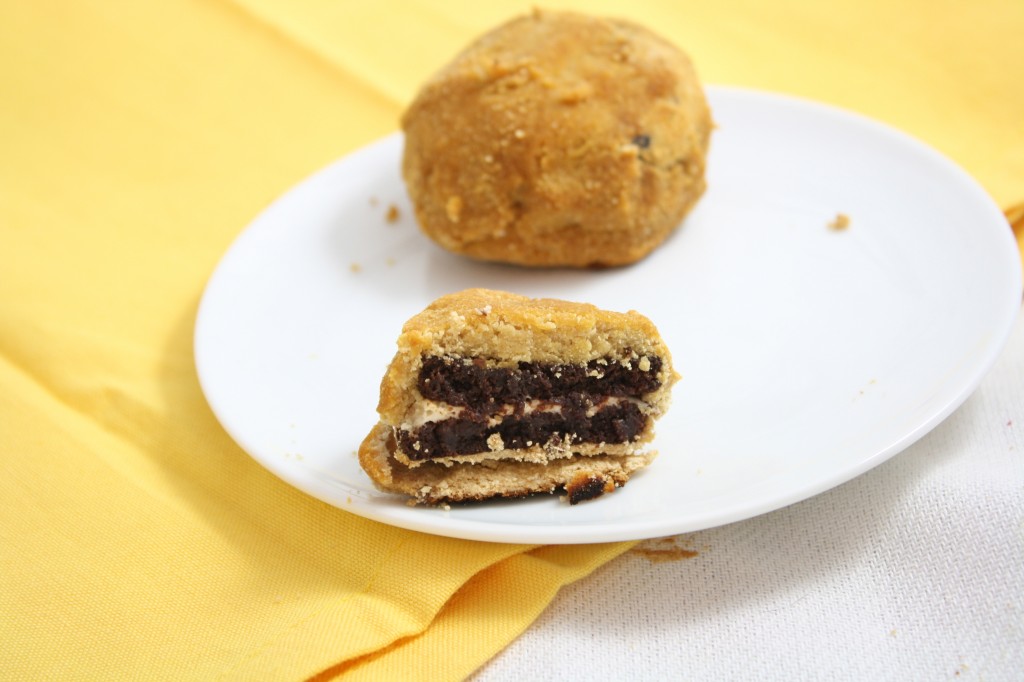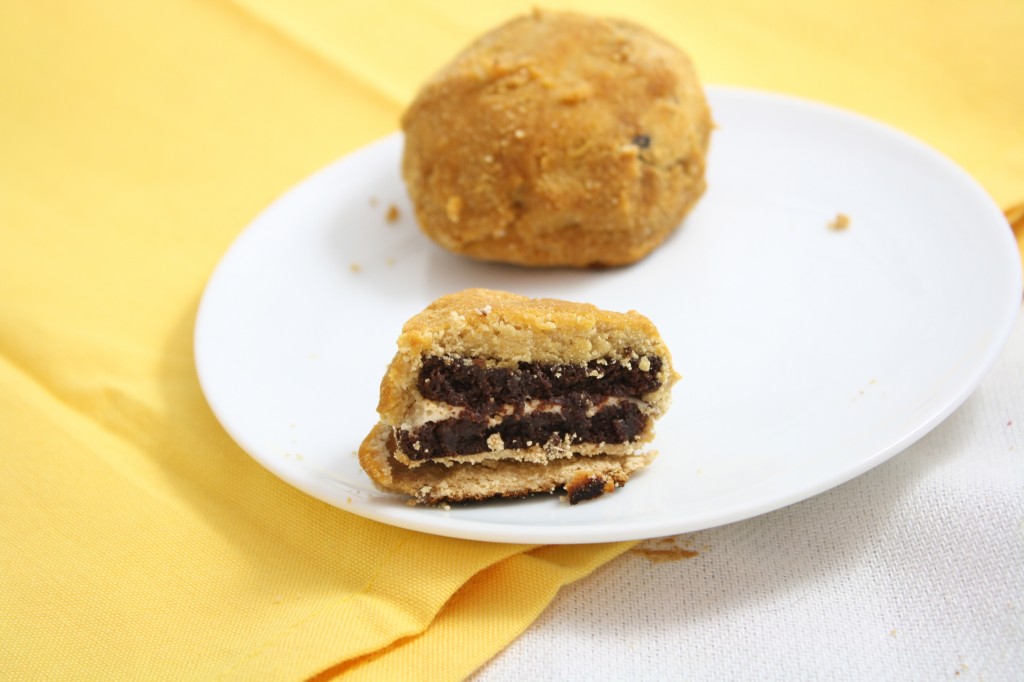 I mean, how can you not want dive your face into this? Seriously. Go for it.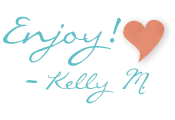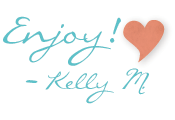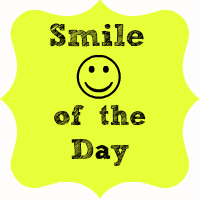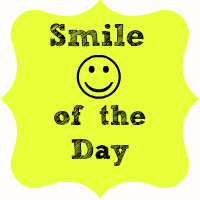 This smile of the day post is dedicated to my friend Rachel! She is hilarious, smart, beautiful, and just a wonderful person. I met her at school and she recently started reading my blog. So Rachel, I do hope you're reading this because you make me smile.