This recipe is one of the reasons I love food.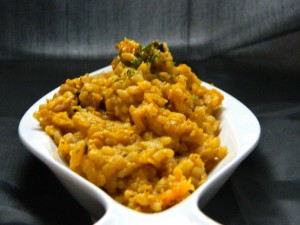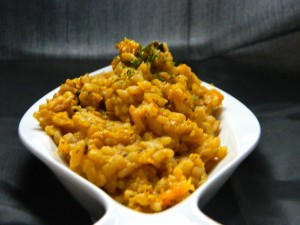 If you're a blogger, you'll know what I mean. Even if you're a non-blogging food lover, I still think you'll get this.
As soon as that first forkful of this butternut squash risotto met my lips, I almost cried.
An overwhelming sense of pride that I had made this, let alone developed the recipe, had almost brought me to tears.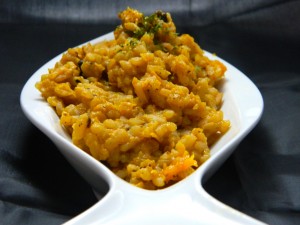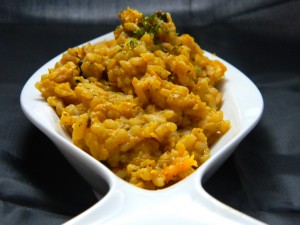 This method, the second installment of the low calorie grains method, can be used to make any risotto recipes you like, but, based on how well this risotto turned out, I'm going to be scarfing down posting many more recipes.
It's so sophisticated, yet so simple… and just so delicious. I wanted to give it a big hug.
We'll, I guess it's a little hard to hug a bowl of risotto. Oh well.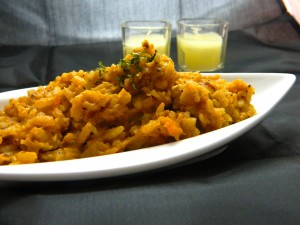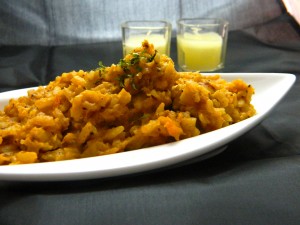 I'll have to settle for another bite.
Low Calorie Risotto (Vegan, Gluten Free)
It would've been difficult to calculate the nutritional info for this, but if you want it, just let me know. Just make sure you make this. You need to.
Served 2 (Feel free to double)
Ingredients
1/2c. aborio rice
1T Earth Balance
4c. veggie broth
1/2 onion, mined
1 garlic clove, mined
1/3c. white whine (optional, I left it out because I'm not old enough to drink)
1T nutritional yeast (optional, but trust me, you don't want to leave it out)
salt and pepper
Directions
Put the veggie in a microwave safe bowl and nuke for 2 minutes or until hot.
Melt Earth Balance in a medium-large skillet, and add onion and garlic. Saute for a minute for two, add in rice, and cook until the rice is slightly glossy from the butter and the onion is translucent. Add in wine, if using, and stir until completely absorbed. Start adding in broth, 1/2c. at a time, keep stirring until all the liquid is absorbed, until all the broth is gone.
Once all the liquid has been used and absorbed, turn off the heat, add in the nutritional yeast, salt, and pepper and whip vigorously for a minute. This gives it a really nice creamy texture.
Yum.
Oh yeah, that butternut recipe…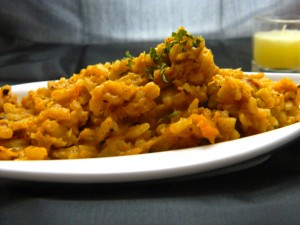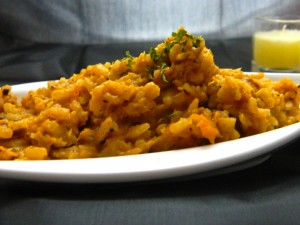 Low Calorie Butternut Squash Risotto (Vegan, Gluten Free)
Ingredients
1 recipe of low calorie risotto (above)
2.5c. butternut squash, cubed and roasted
2-3 tablespoons of almond milk, as needed
Take the roasted squash, and, with an immersion or regular blender, puree it, adding almond milk as needed.
Prepare risotto as directed above, except add in the butternut squash puree along with the nutritional yeast, salt, and pepper, before taking it off heat and whipping. Proceed with the recipe and…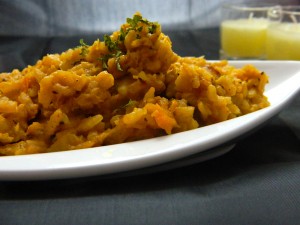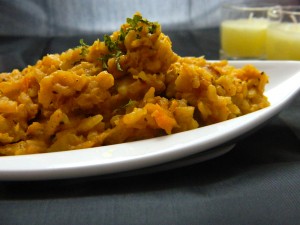 Enjoy!!!!!!!!
-Kelly M.