Sure the far off festivities are important, but I don't see someday on the calendar.
Remember the little celebrations that make today special. Make yourself a cake beacause you rock. Perform a poem with some friends.  (I'm the one on the right! And we scored really well.)
Treat yourself to some trashy TV you can't get enough of. I admit nothing.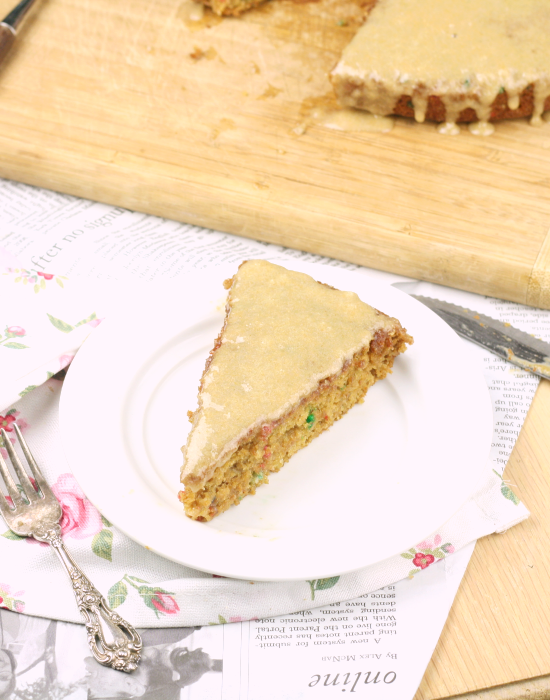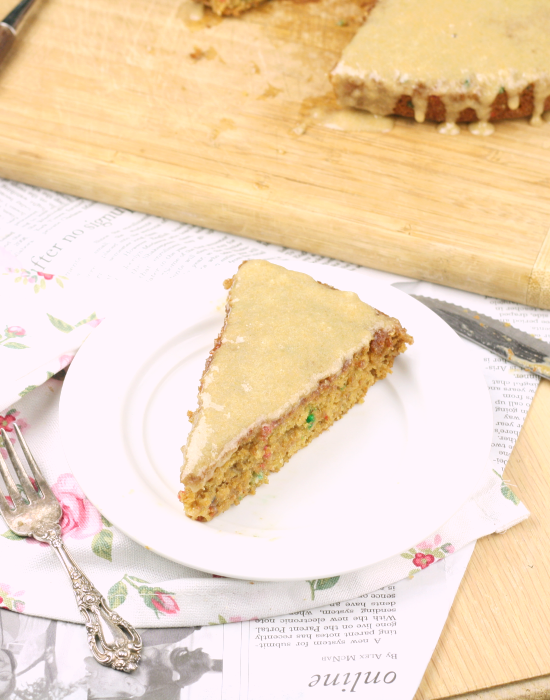 This is especially important during finals. My head is buried so deep in the formulas and the syntax and the chemical equations and the history that I need to come up for air. Or invest in a scuba tank.
I've seriously considered fleeing to Canada just so I don't have to take them. (Oops, wrong war. Never mind.)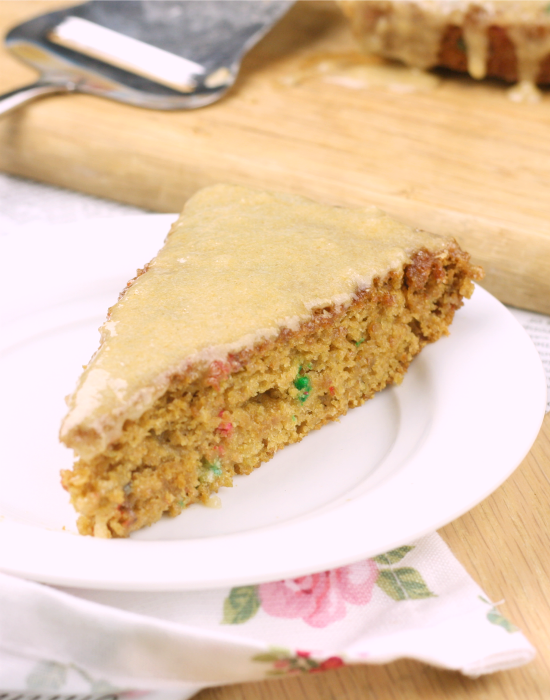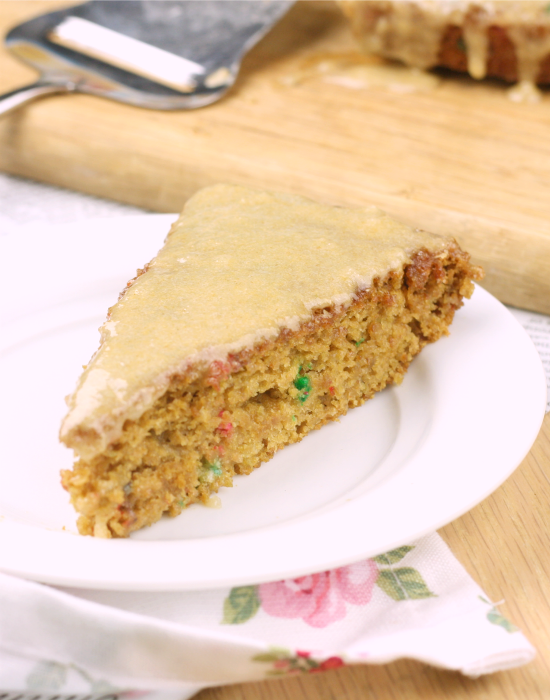 I've really been trying to stay of facebook while I'm supposed to be studying, so this cake is my lifeline. I firmly believe in the wisdom-imparting properties of sprinkles.
PUBLIC SERVICE ANNOUNCEMENT. I think this is the best cake I've ever made. I simply adore it. It's so fluffy, perfectly sweet, and bursting with the sprinkles of childhood smiles. The edges of the cake are wonderfully caramelized and chewy but not really. Too delicious too describe. And did I mention it's only 80 calories a slice? Nobody pinch me.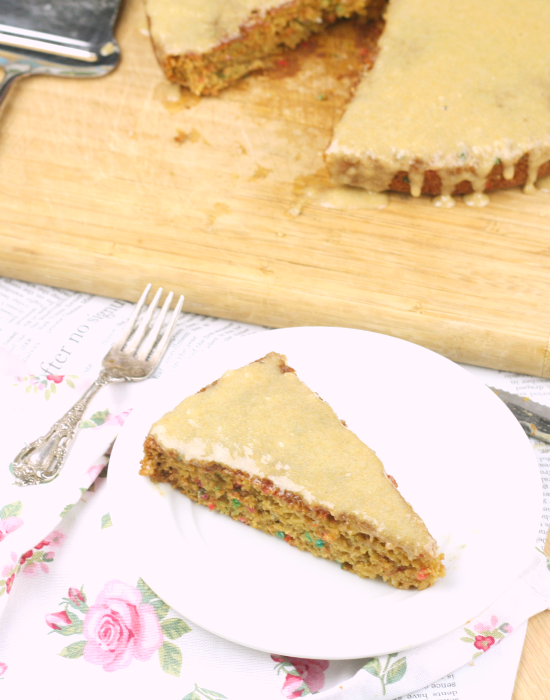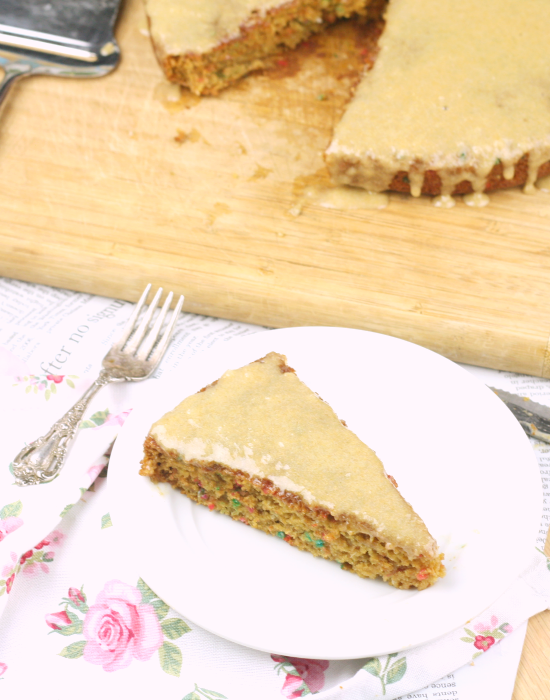 Make your favorite cake batter and blanket it in sprinkles. Perfect.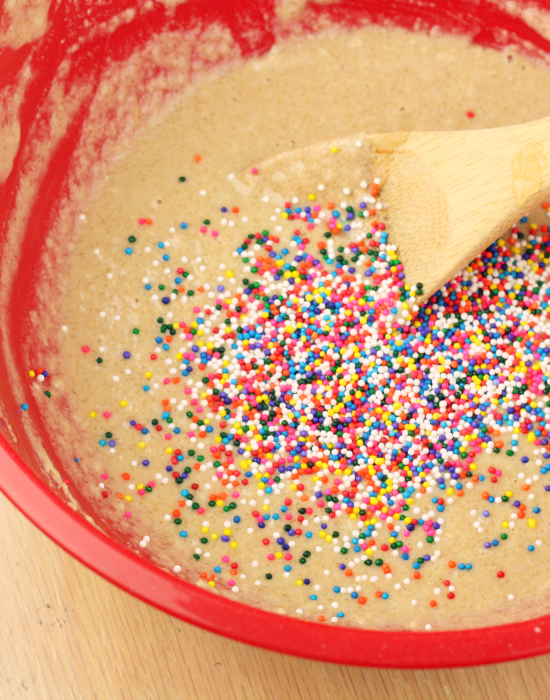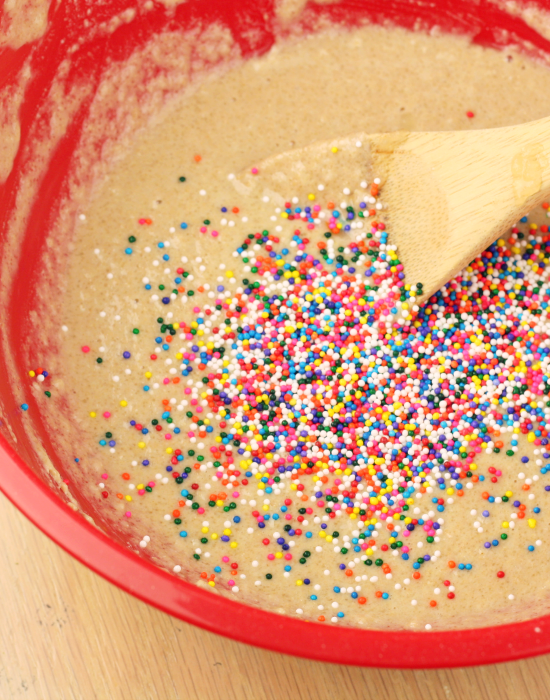 It's the icing on the cake.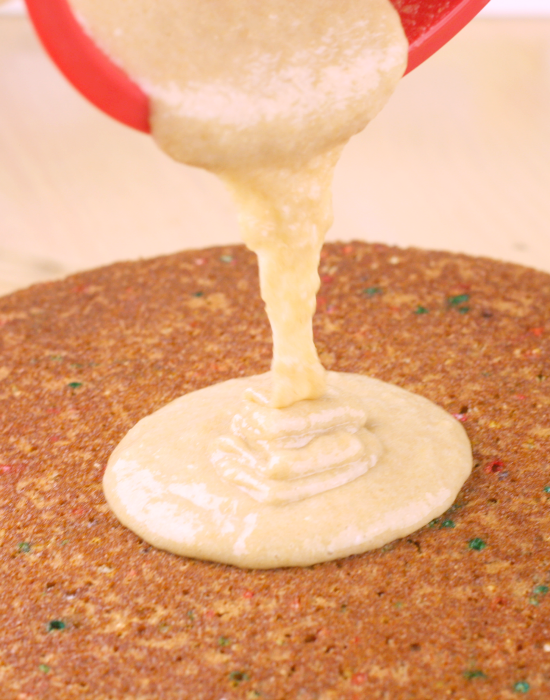 I don't know. Maybe you can try to be creative with the cake on the cutting board. Maybe you failed miserably. At least you have wonderful blog friends who'd pat you on the back regardless.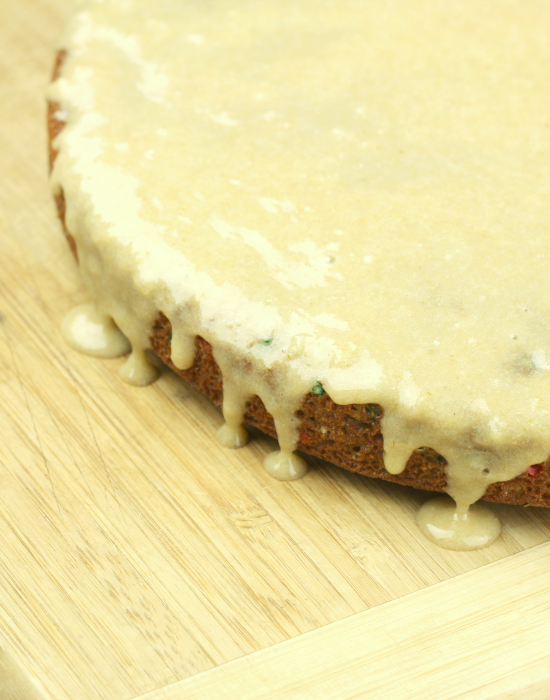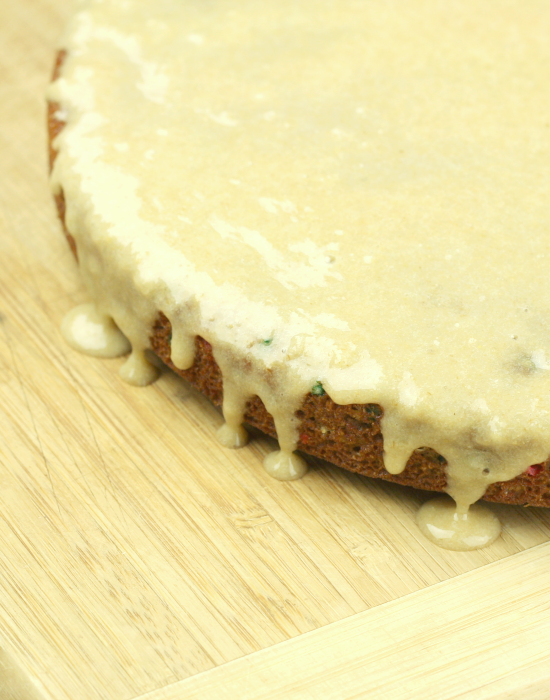 Love you guys! so much that I made you cake!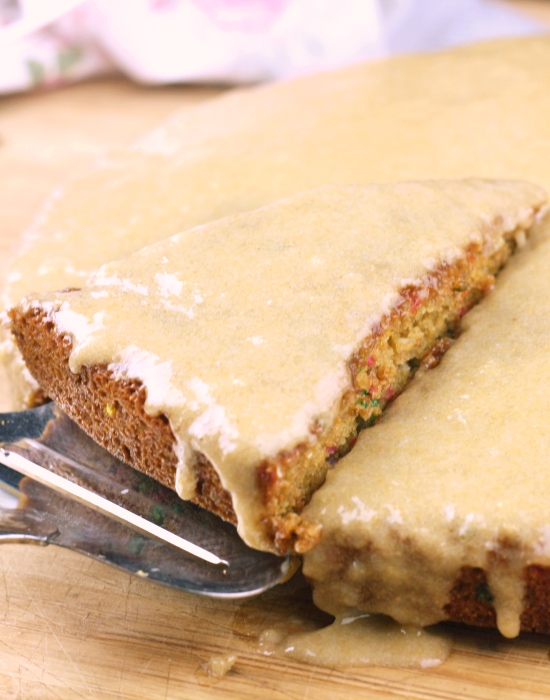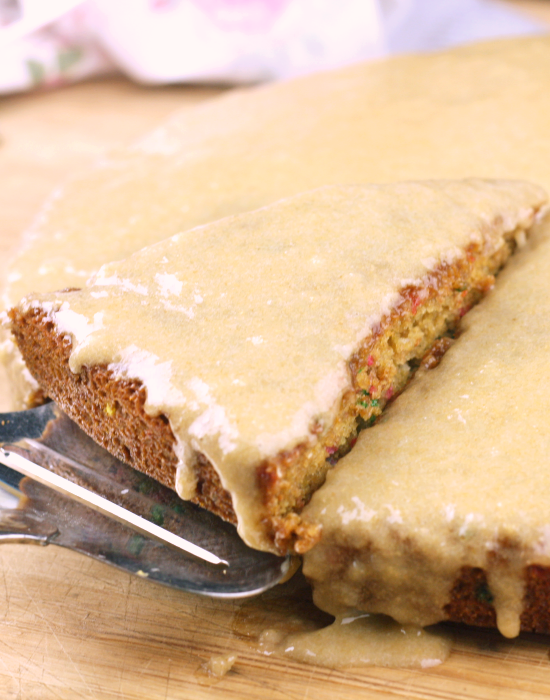 One bite of this cake and today is a beautiful day.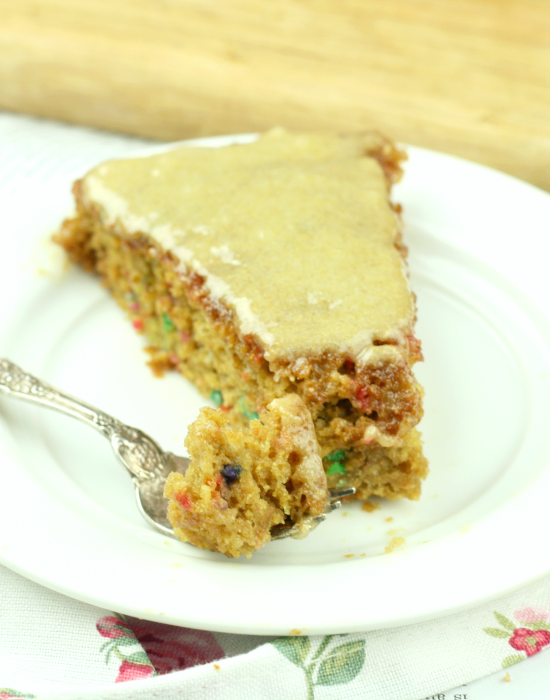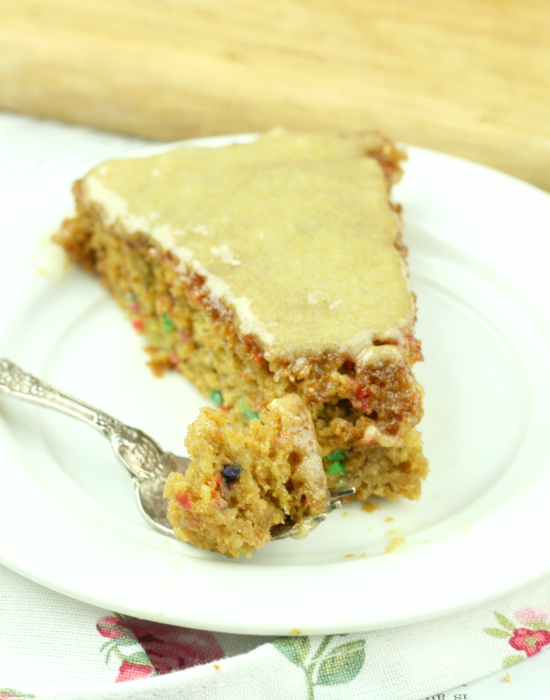 Yield: 1 cake (8 slices)
Funfetti Cake
10 minPrep Time:
30 minCook Time:
40 minTotal Time:
Ingredients
1 1/4 cup white whole wheat flour OR 3/4 up almond meal plus 3/4 cup coconut flour
3/4 cup erythritol or sugar
1 tsp baking soda
1/2 tsp salt
1 cup almond milk
2 teaspoons vanilla extract
1/3 cup applesauce
1 tsp distilled white or apple cider vinegar
2 tablespoons sprinkles
1/4 cup powdered sugar or erythritol
Instructions
Preheat oven to 350°F. Grease an 8 inch cake pan and set aside.
In a large bowl, combine the flour, erythritol or sugar, baking soda, and salt. Add in the almond milk, vanilla extract, applesauce, and vinegar until the batter is uniform and no pockets of flour remain. Take care not to over stir. Scoop 1/2 cup of the batter into another bowl and set aside. Stir the sprinkles into the main batter.
Pour the batter into the prepared cake pan. Bake in the oven at 350°F for about 25-30 minutes, or until a toothpick inserted into the center comes out clean. Allow to cool before frosting.
Meanwhile, add the powdered sugar or erythritol to the reserved 1/2 cup batter and stir until combined and no clumps remain. (See note below for alternatives.) Chill in the fridge until the cupcakes are completely cool. Spread the frosting over the cooled cake and devour.
Notes
The frosting does contain raw flour, so allow me to offer an alternative to those who are not comfortable with that. Do not reserve any batter, then simply bake the cake as directed. Use your frosting recipe of choice, or just eat the cake as is. It's still wonderful plain!
7.8.1.2
344
https://www.foodiefiasco.com/funfetti-cake/
Nutrition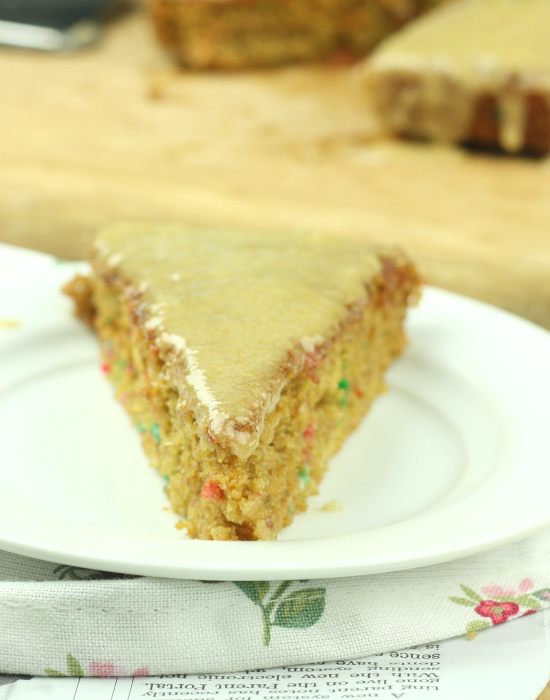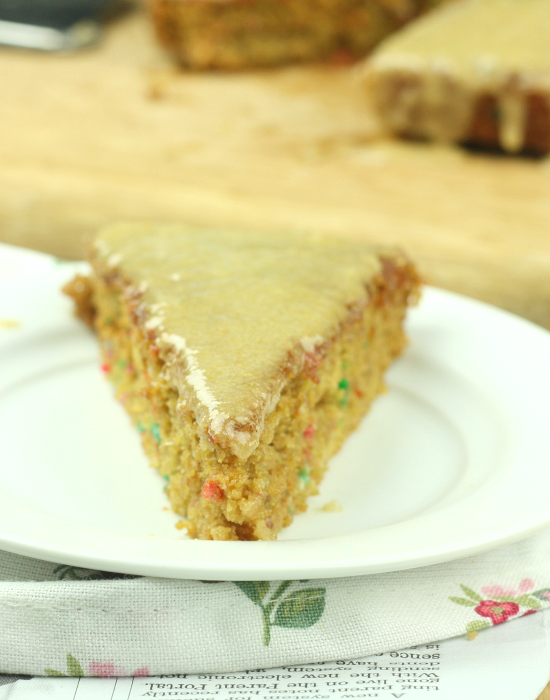 Do you have Funfetti cakes for your birthday?
I know I do! But make every day a celebration. This cake is perfect for the party known at Tuesday.