I found a loophole.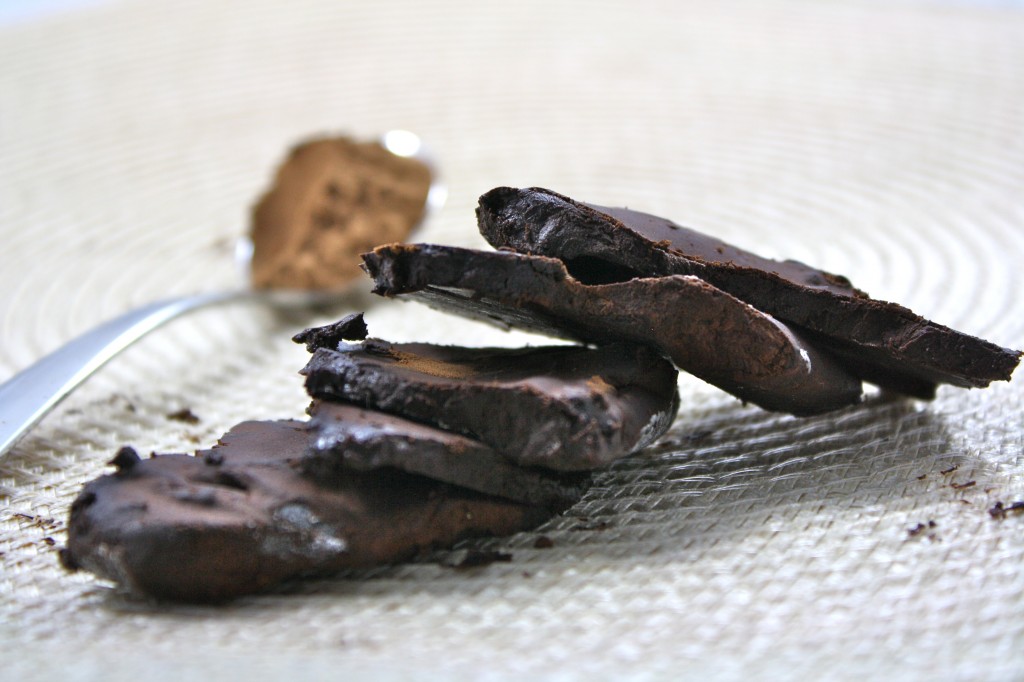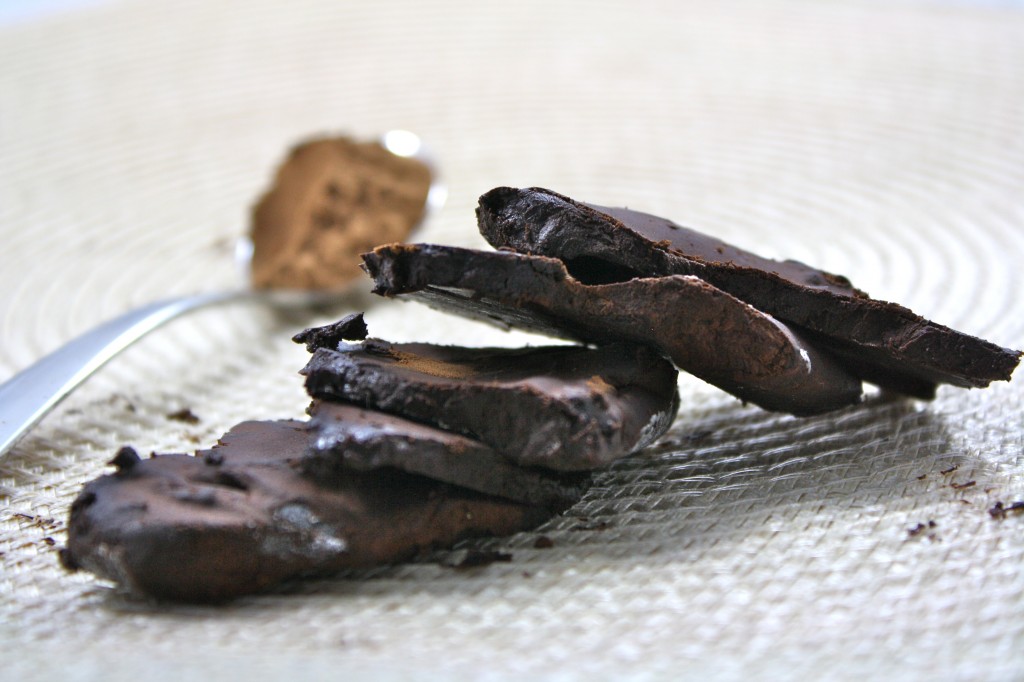 This is so delicious, it really shouldn't be allowed. Did you give up chocolate for lent?
If you did, I admire you a great deal. It must take a lot of self control and willpower to go this whole time without even a nibble of that cocoa colored gold.
If you didn't, well… I knew we were related.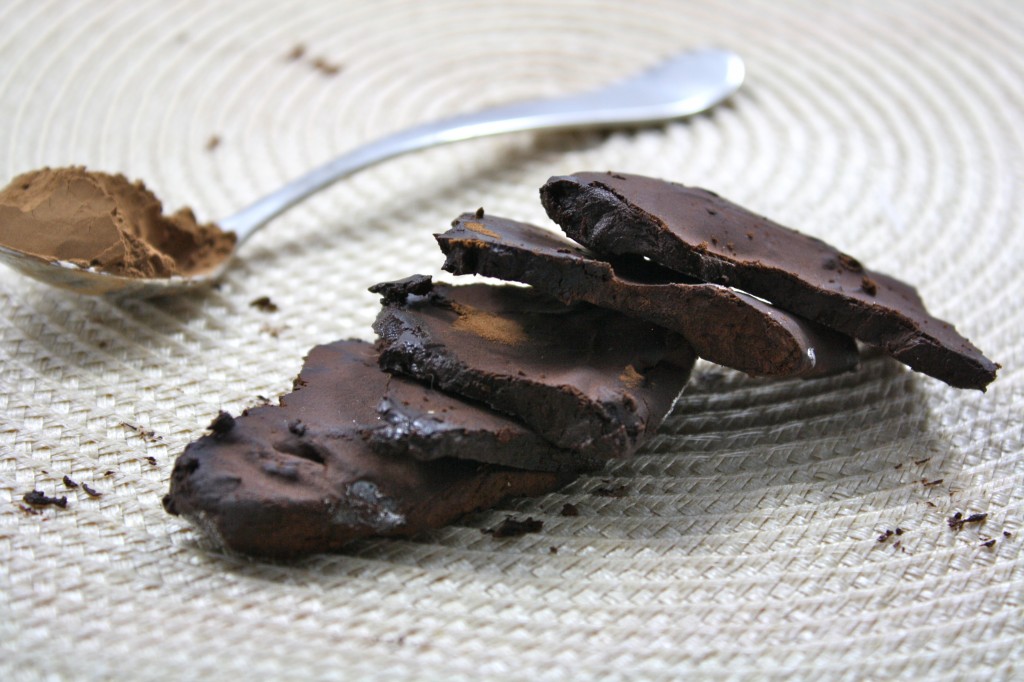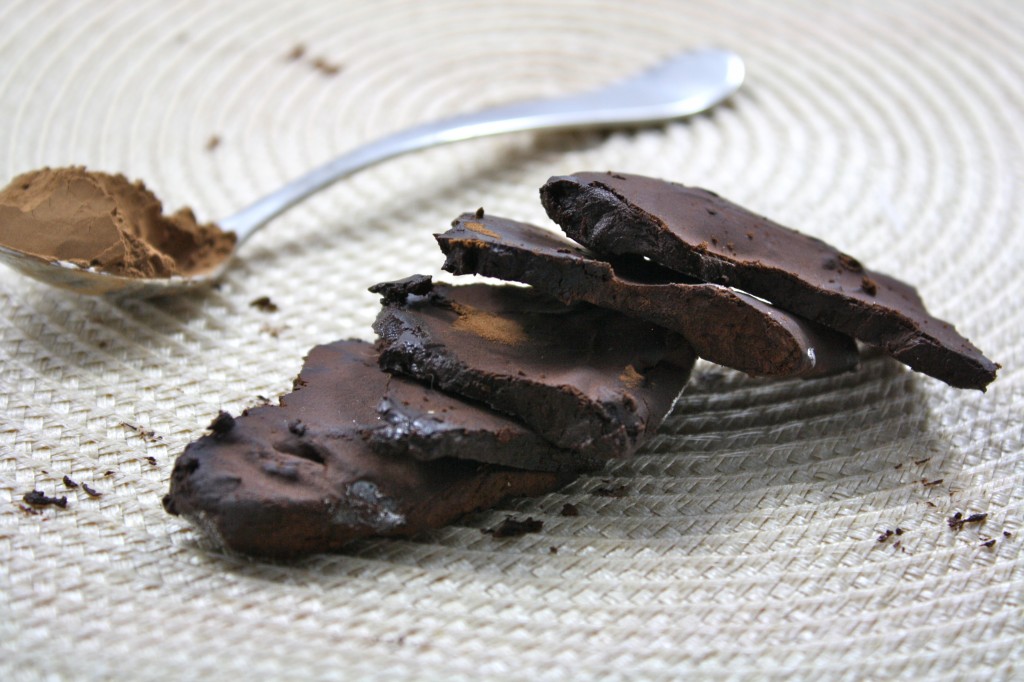 But get this: you can eat chocolate. Whether you gave the stuff up for lent, are watching your waistline, or have a tendency to consume obscene quantities of it in a very short period of time, you can have your chocolate fix anytime you want.
Now here in the Foodie Fiasco community, we never consume obscene quantities of chocolate in very short periods of time. Let's just pretend.
So while we're pretending, let's say you can eat chocolate. A lot of it. I mean like a whole bar.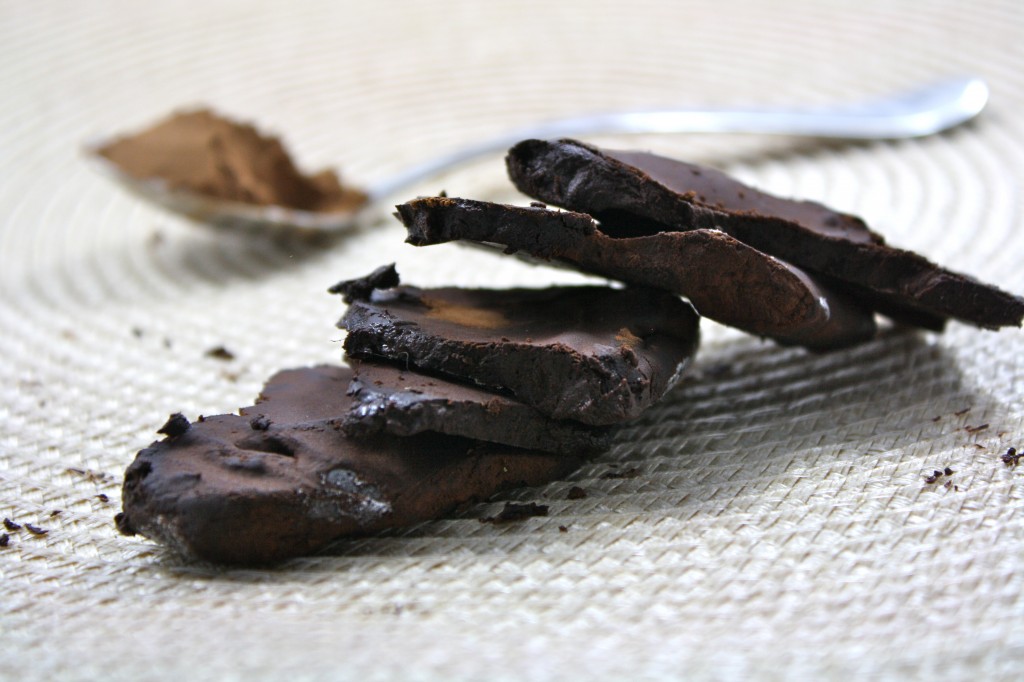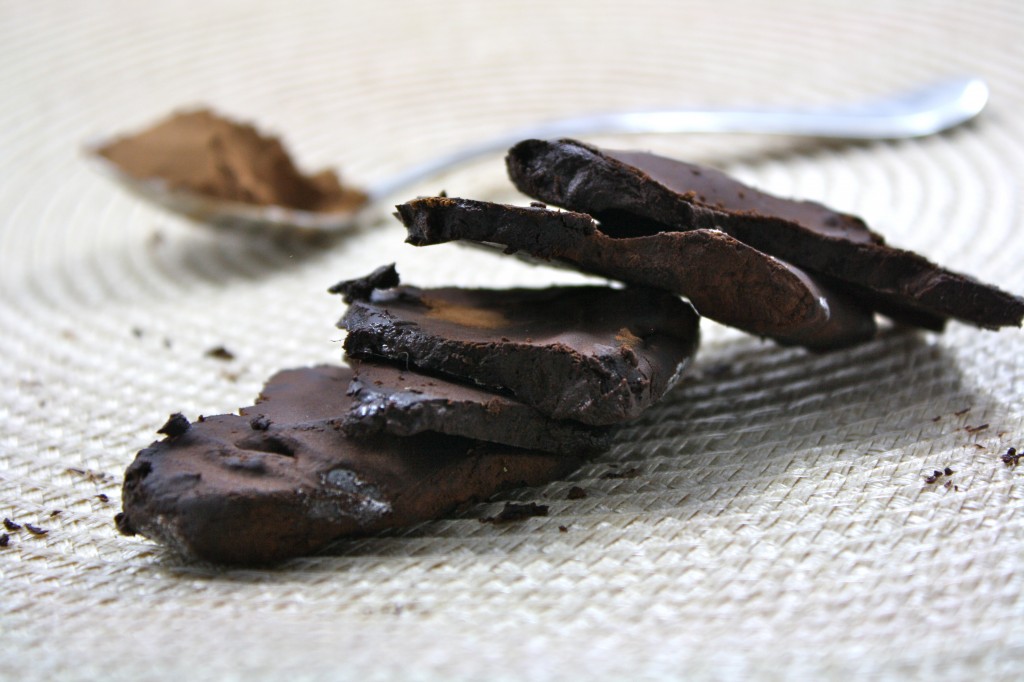 Actually, make that two whole bars. Or 5. But who's counting?
So when I say can, I mean without affecting your pants size. In this pretend world, you can eat your favorite, rich chocolaty chocolate for very few calories.
Not to mention this isn't really chocolate based, it's carob. But believe me, carob tastes just as good if not better than chocolate, without all the bitterness! Did I mention you can still eat this during Lent?
And you can can make it in about five minutes for very little money in the comfort of your own home.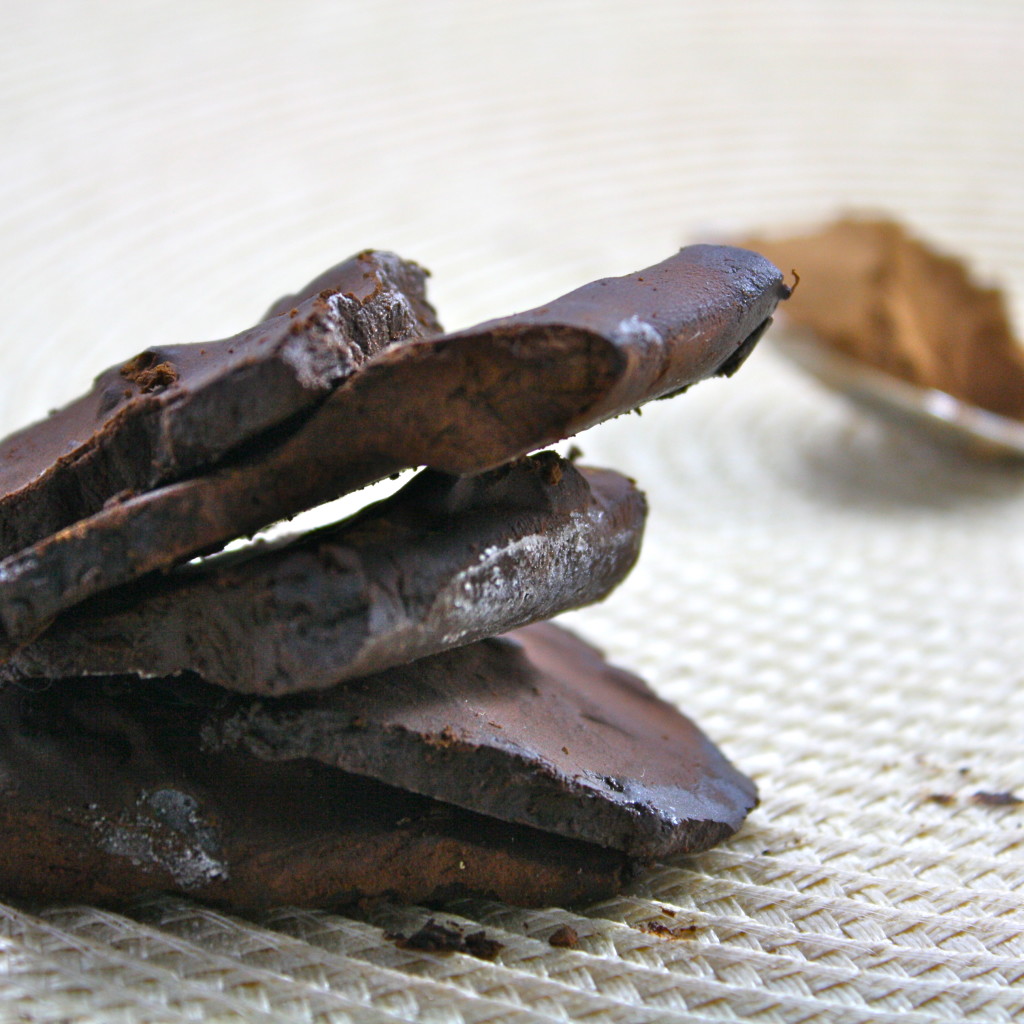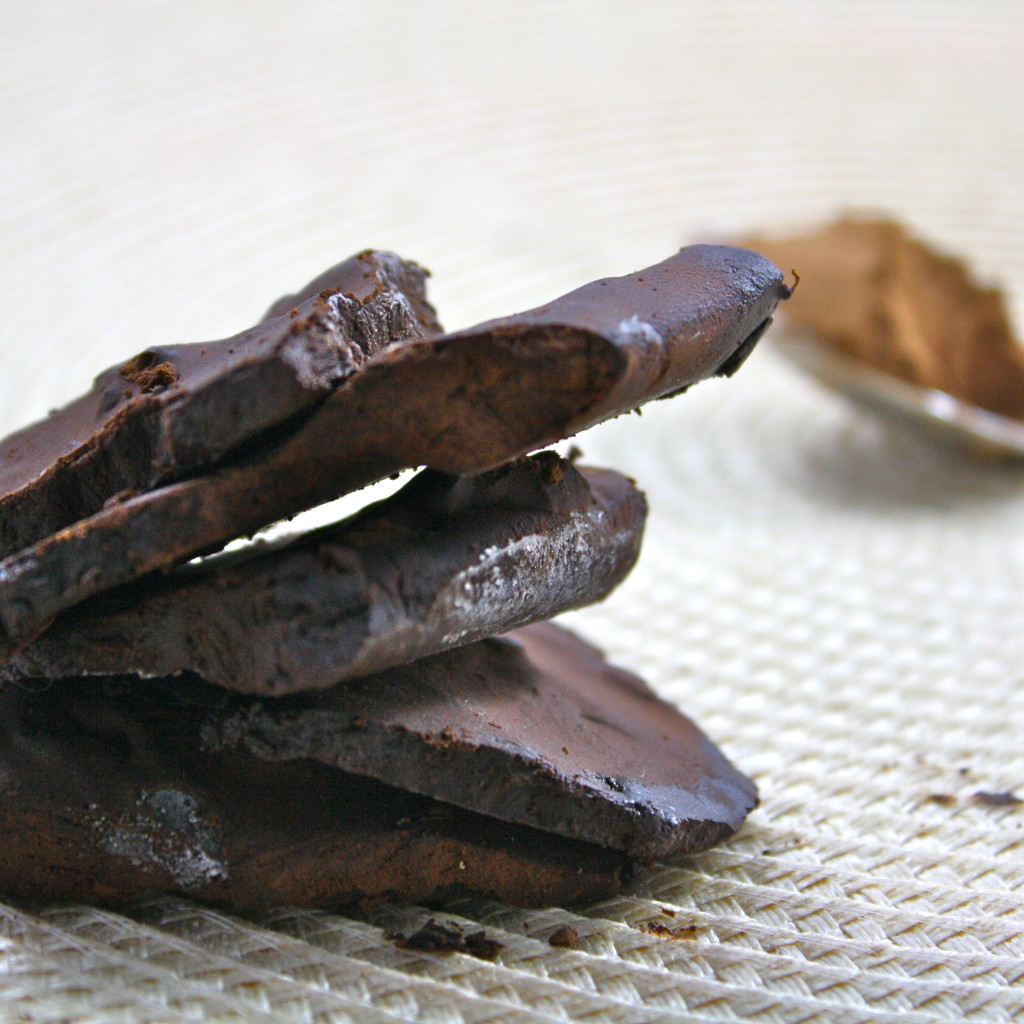 Too bad we're just pretending. Darn. We are still pretending, right?
Oh…wait.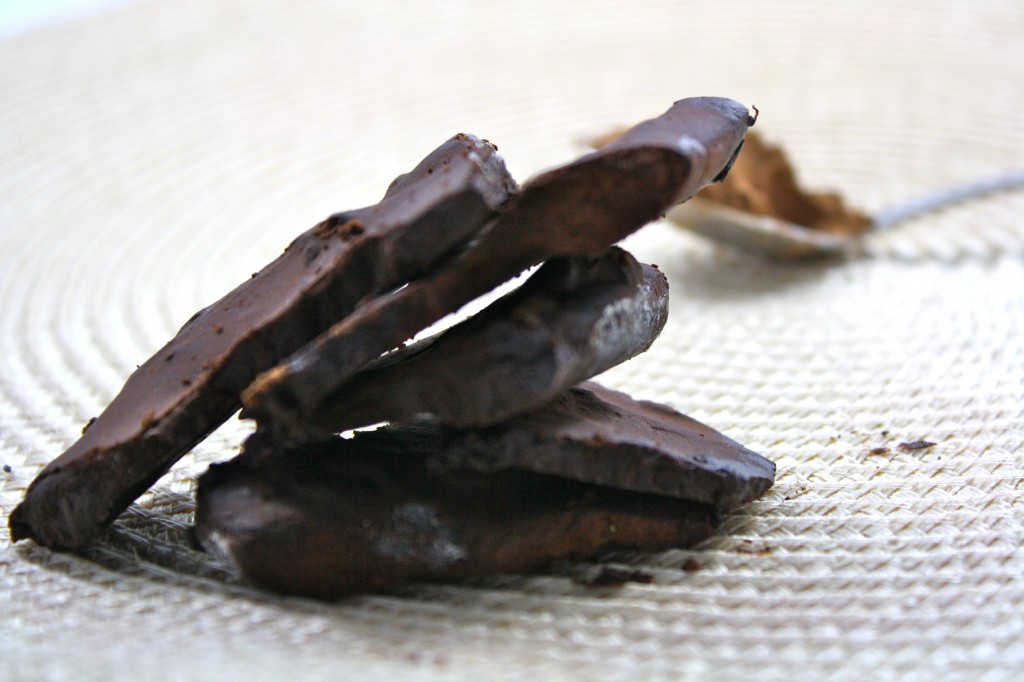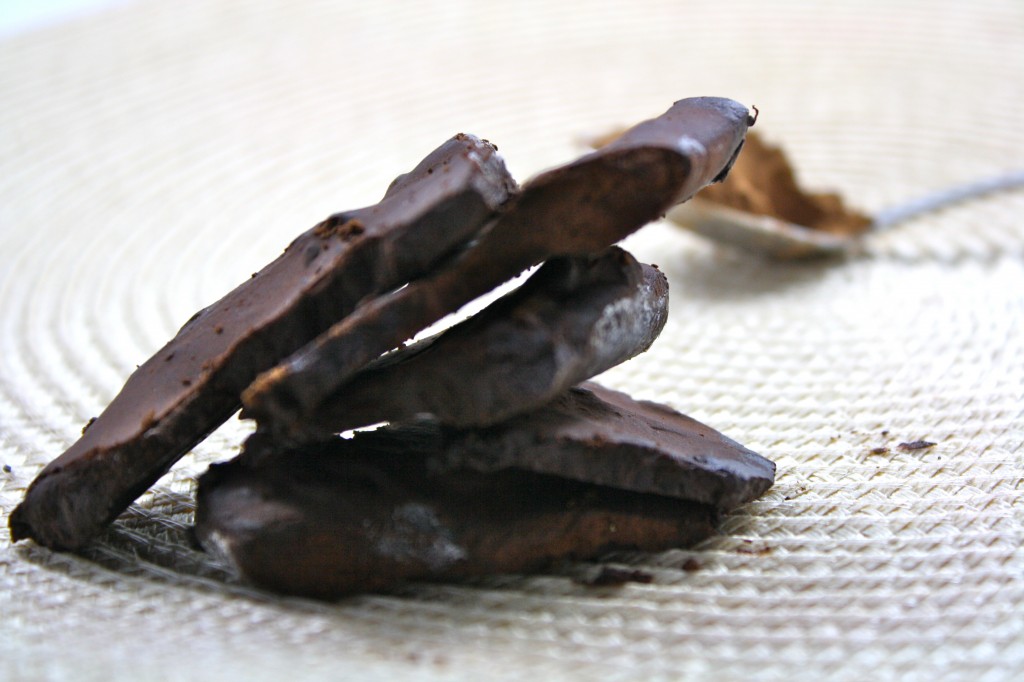 We're not.
Healthy Homemade "Chocolate" (Low Calorie, Vegan, Low Carb, Low Fat, Grain Free)
Warning, this stuff can get pretty messy when you eat it. It's best straight out of the freezer because it has a lower melting  point than regular chocolate. I little powder on your fingers is well worth it, I say! And plus, I think it's part of the experience.
Makes 1 large bar
Ingredients
1/2 cup carob powder (I used Bob's Red Mill)
1 cup unsweetened almond milk (You can use another milk, or even water if you so desire.)
sweetener, to taste (optional, I didn't use any, which is saying something. I have quite the sweet tooth!)
Note: You can use cocoa powder if you really really want to, but I'm not sure I recommend it. You would definitely need to add additional sweetener, like stevia, to taste.
Directions
In a pot, whisk together carob powder and almond milk until no clumps remain. Heat it over low heat and simmer until thick, whisking constantly. Really, I mean it. Don't stop whisking. It will burn. Add sweetener to taste, if desired.
Pour mixture into a mold (I used a plastic container and it popped out beautifully), and freeze until firm. I just left it in overnight. Like I said above, this stuff is best enjoyed straight out the freezer, so be aware.
Oh, and I was kidding. We do consume obscene quantities of chocolate over short periods of time. Yes, you included.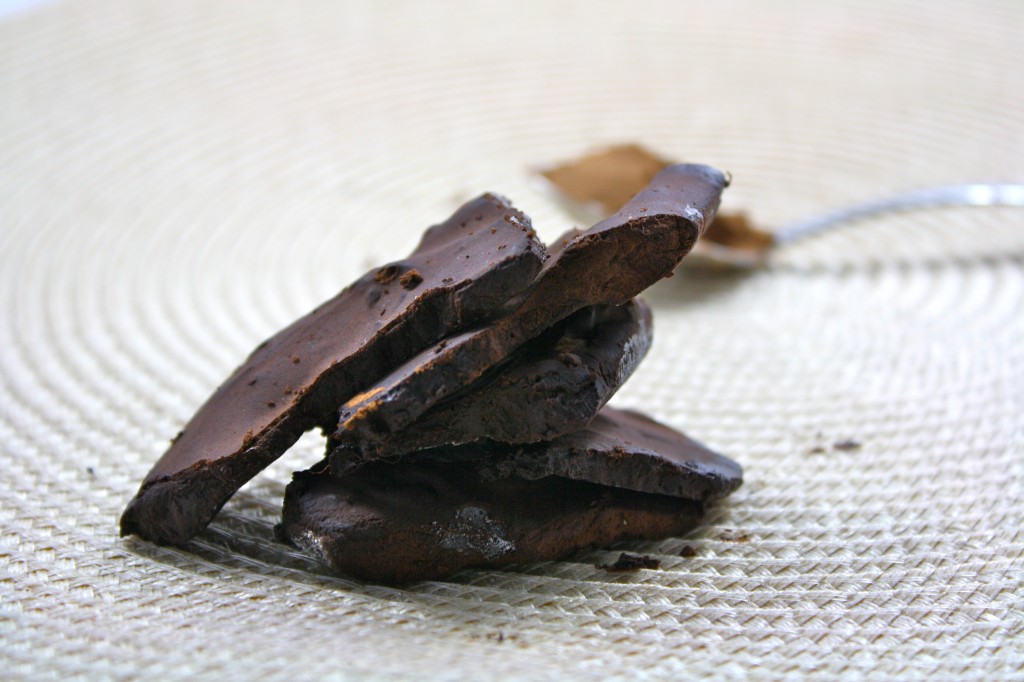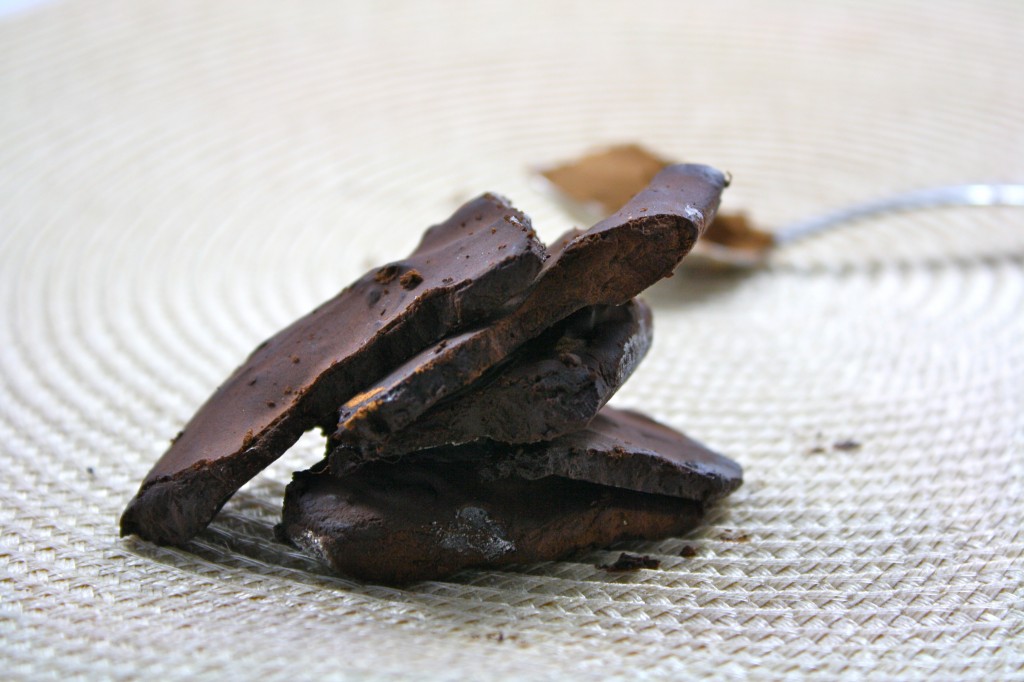 You have been warned.
Enjoy!
-Kelly M.