Sometimes I wonder what the world would be like if they put me in charge.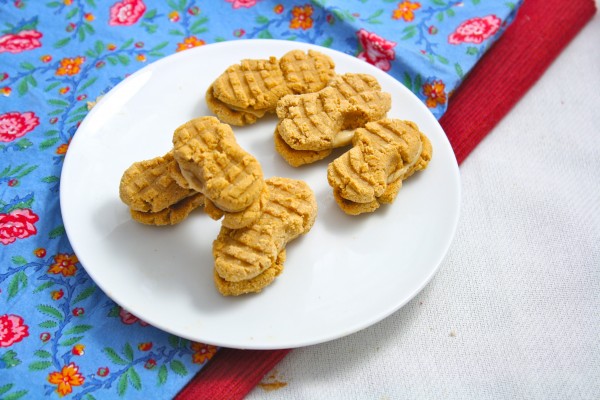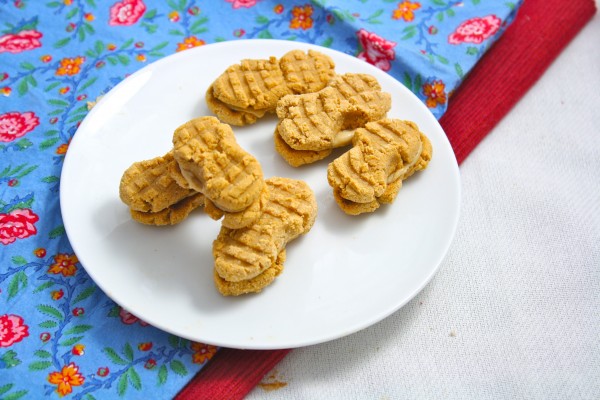 Alright, I'm about to say some real earth-shattering thought-provoking tear-jerking stuff, so I'd appreciate if you'd get your tongue of the screen, quit pinching yourself, and listen up. 'Kay?
International Laws Under the Kellyistic Regime Effective Immediately Proceeding the World Domination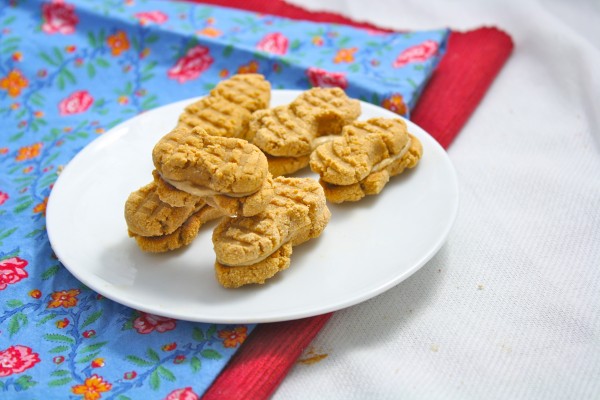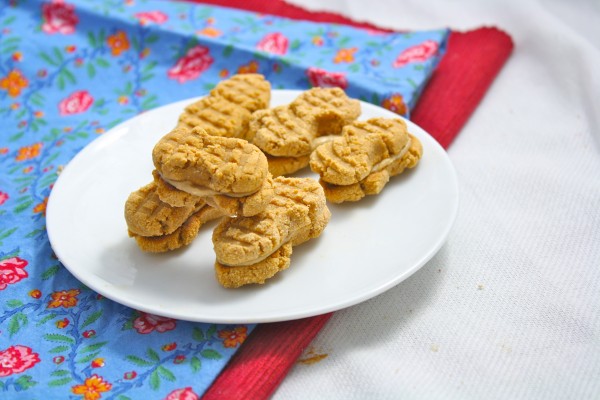 1. Yes. You must call it the Kellyistic Regime. I came up with it and I think it's cool and I am your overlord and this is my alternate universe fantasy and I can do whatever I want with it thankyouverymuch.
2. No run-on sentence left behind! The longer and more hyperbolic, the better.
3. You are not allowed to have as much with #2 as I am.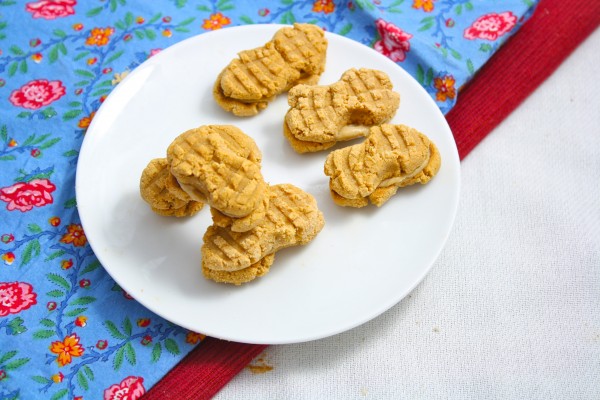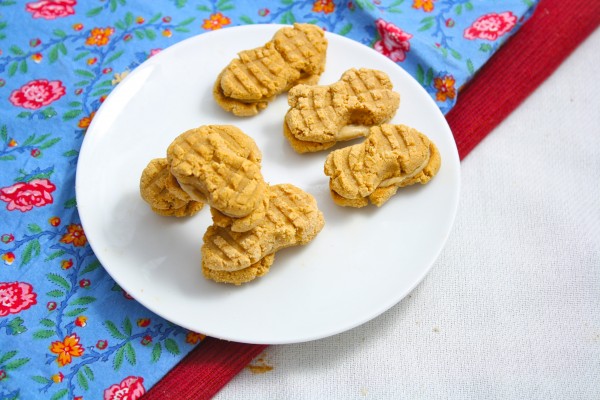 4. I will finance a major scientific research program dedicated to finding the cure for blindness via carrots. Carrot eye drops! Umm…hello? How have they not thought of this sooner?!? I mean, everyone would have orange eyes, but whatever. Details. Really, it's a miracle the world has functioned so long without me at the helm.
5. When I say something completely ridiculous (see #4) you must nod and smile and act like it makes sense.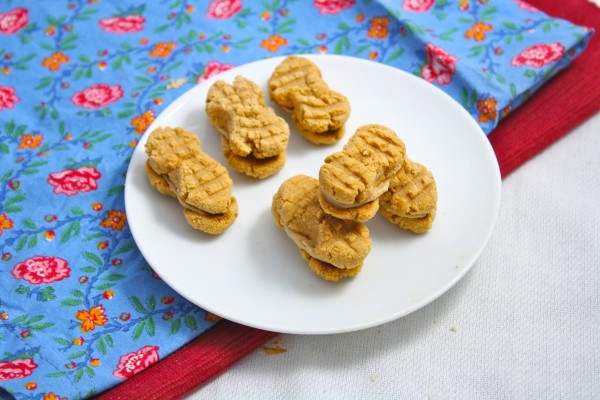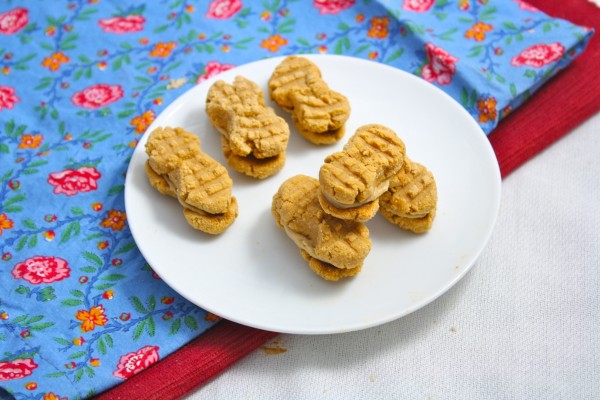 6. Sign language will be required to be known by all.  A) it looks cool B) we've already cured blindness so everyone can understand it and C) no hard-of-hearing people will feel left out! Brilliant.
7. People whose name starts with a K immediately get an A+ in Algebra II.
8. You cannot change your name to something starting with a K upon reading #7.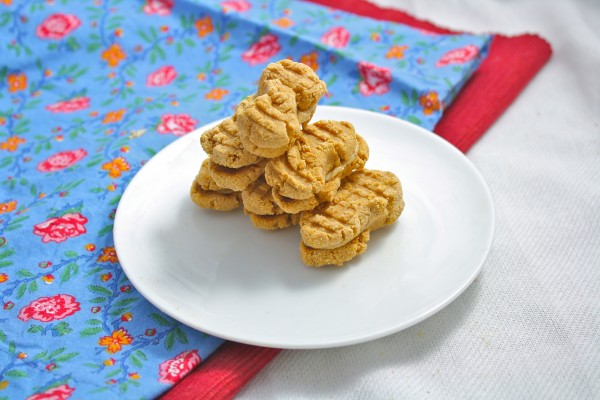 9. War in all forms is completely and utterly illegal. Small scale arguments to full scale battles are all outlawed. You get annoyed and feel like snapping at the first living soul you see? (That feeling? It's called "Monday.") Don't actually pick a fight! Eat a Nutter Butter instead. (You really should be doing this anyway.)
10. Nutter Butters will actually be good for you. Like, really. They'll be vegan, gluten free, grain free, sugar free, low carb, and only 25 calories each!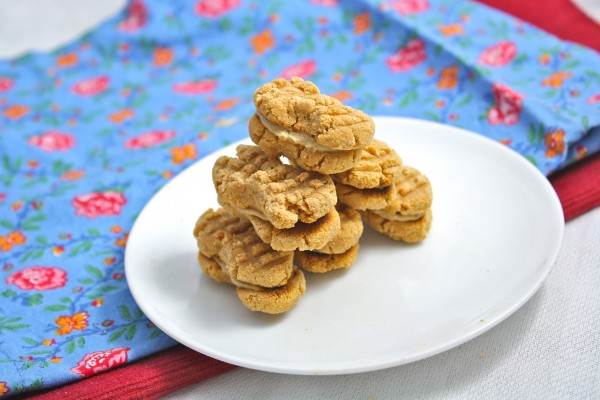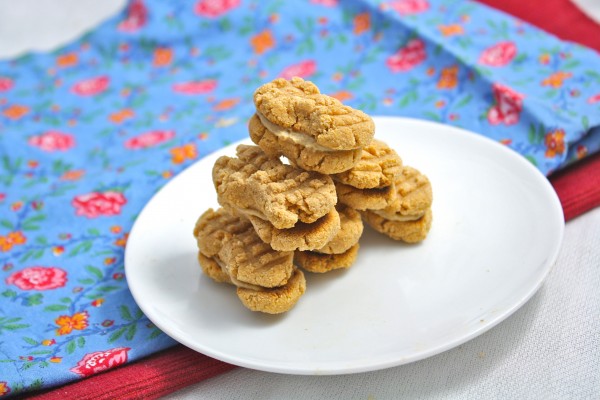 Okay, now someone has to give me some real power. But until then, let's start with the Algebra II grade. And the cookies. Of course.
Homemade Healthy Nutter Butters (Vegan, Gluten Free, Grain Free, Sugar Free, Low Carb, Low Calorie)
Inspired by Cookies and Cups
Yield: 10 Nutter Butters
Homemade Healthy Nutter Butters
15 minPrep Time:
10 minCook Time:
25 minTotal Time:
Ingredients
For cookies:

2 Tablespoons peanut butter (I used and calculated the calories with Better n' Peanut Butter.)
5 Tablespoons almond milk, divided
4 Tablespoons coconut flour
1/4 teaspoon baking powder
1/8 teaspoon salt
1/2 teaspoon vanilla extract
sweetener (I used two packets of stevia.)

For filling:

1 Tablespoon peanut flour (I bet peanut butter would work, but I haven't tried it.)
2 Tablespoons almond milk
sweetener (I used 1/2 packet stevia.)
Instructions
Preheat oven to 350F.
To prepare the filling, stir together the peanut flour and 2 Tablespoons almond milk and microwave for 45 seconds to a minute. Stir, sweeten to taste, and stick in it in the freezer.
To prepare the cookies, combine the peanut butter and 3 Tablespoons of almond milk in a microwave-safe bowl and nuke for a minute to a minute and 30 seconds or until thick and creamy and stir. Add in coconut flour, baking powder, salt, and vanilla until thoroughly incorporated, Stir in remaining 2 Tablespoons of almond milk 1 Tablespoon at a time, stopping when you reach a cookie dough consistency. Sweeten to taste.
Drop the dough by teaspoonful onto a parchment-lined baking sheet and form into Nutter Butter shapes. (See the graphic below)
Now bake the shaoed dough in the oven at 350F for 10 minutes, and let cool completely before frosting. Meanwhile, fetch the filling from the freezer, stir, and return to the freezer. Once the cookies are done cooling, spread the filling on one of the cookies and place another cookie on top to form a cookie sandwich, but don't press too hard as to press all the filling out. Repeat with the remaining cookies.
7.8.1.2
247
https://www.foodiefiasco.com/homemade-healthy-nutter-butters/
Nutrition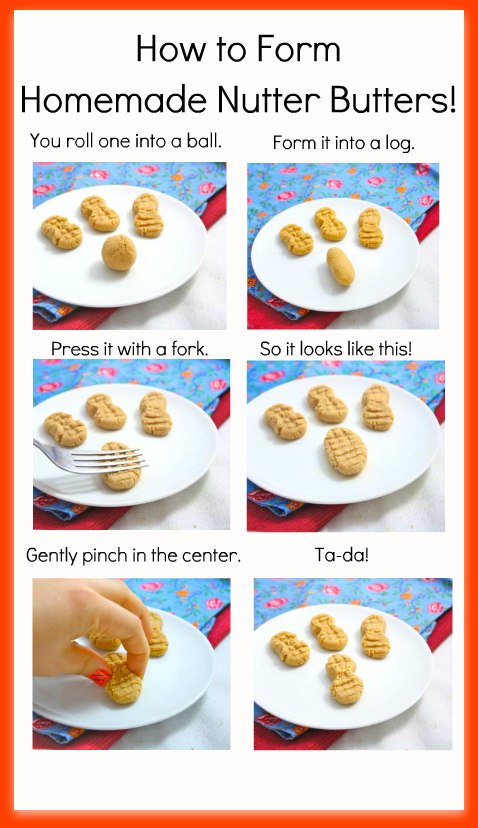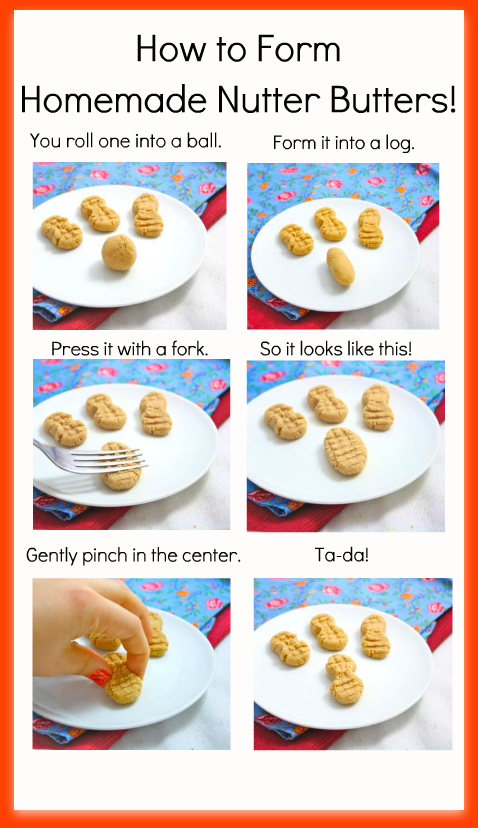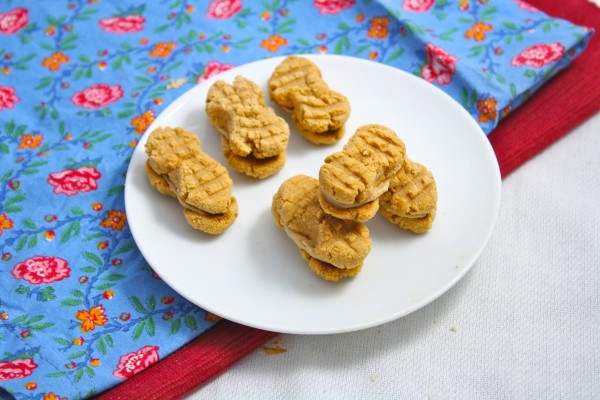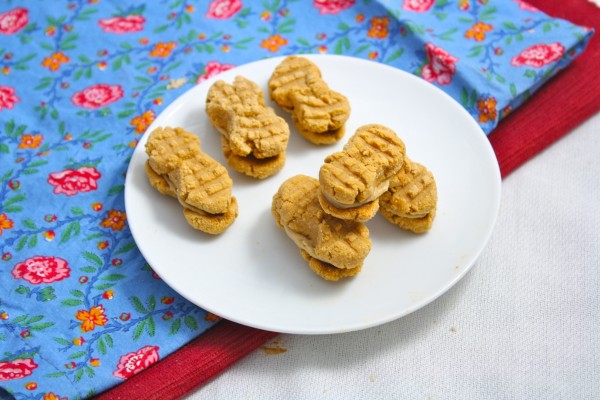 Wait! Don't eat them all yet! I have another trick up my sleeve involving these gems coming up soon…