Warning: do not lick the screen.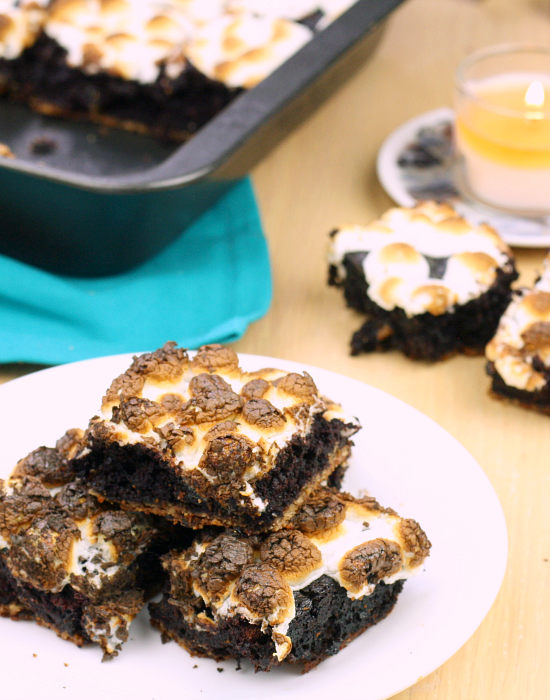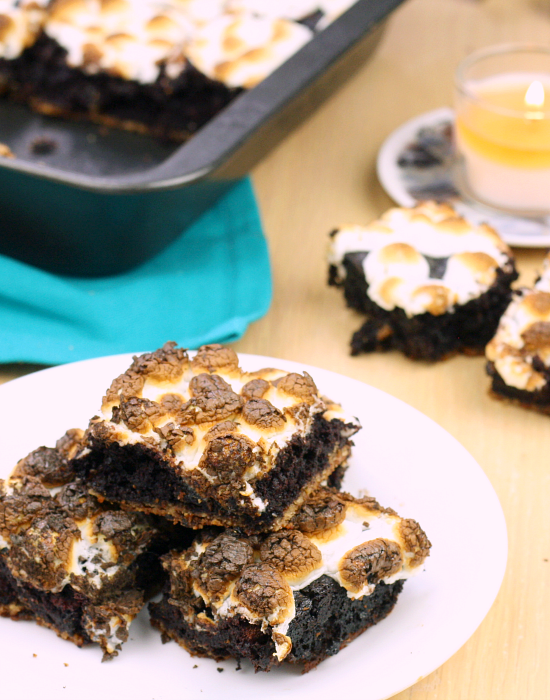 This is my new favorite brownie recipe. Of all time. You have this rich, chocolatey brownie layer with a wonderful buttery crust and topped with perfectly toasted marshmallows. Wowza.
And my friends, these brownies are 34 calories each. You read that right. THIRTY FOUR.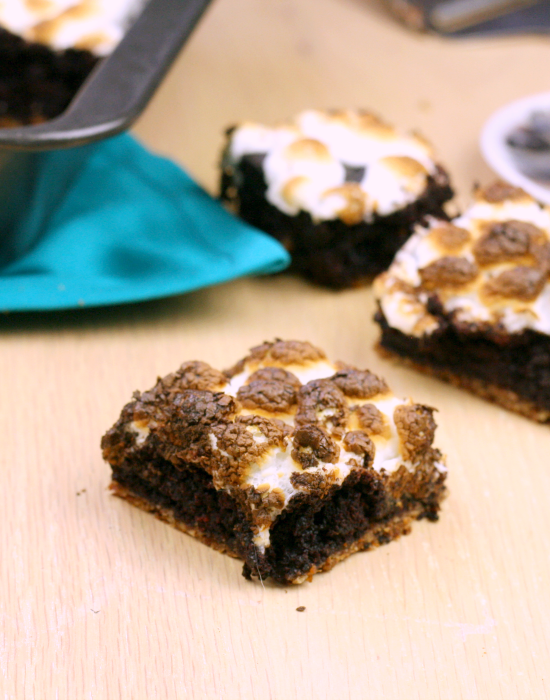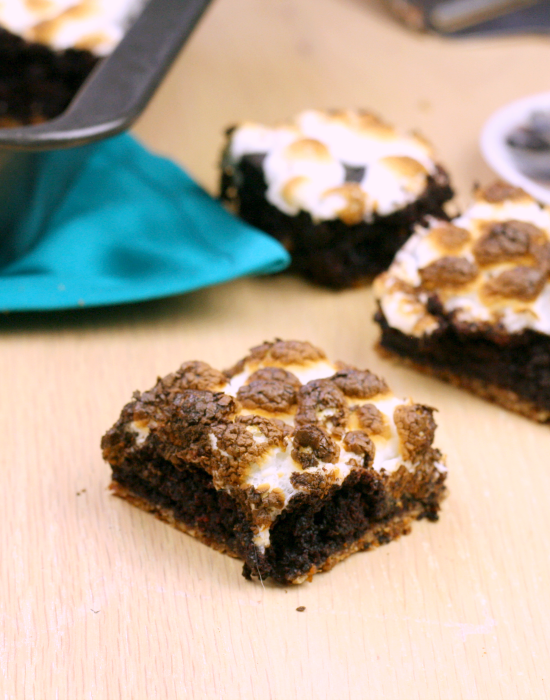 You have to try these. How I wish I could just give you all one right now to prove the miracle of the 34 calories s'mores brownie. I know I had to eat at least three just to prove it to myself. You know, for science and whatnot.
I'm not saying I'm smarter than Steve Jobs or anything, but if I were in charge of re-inventing computers I would make it so that you can reach inside pictures of food and just take some to sample. For… science. And whatnot.
And while we're at it I'd also make the iPhone cord about five feet longer. Friendly suggestion.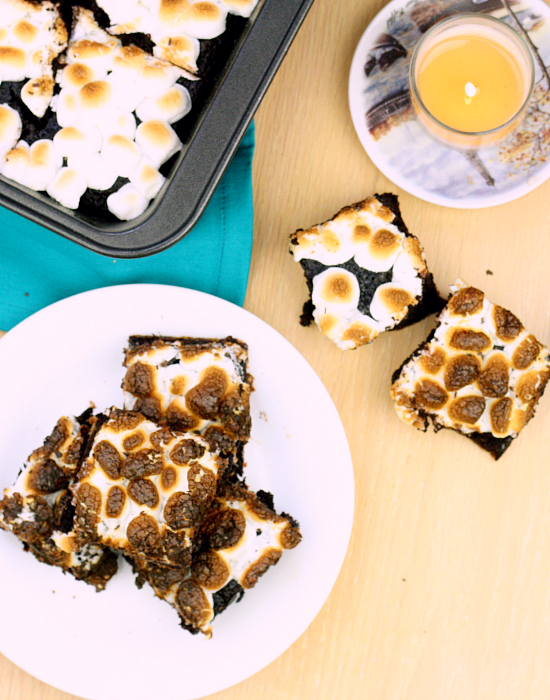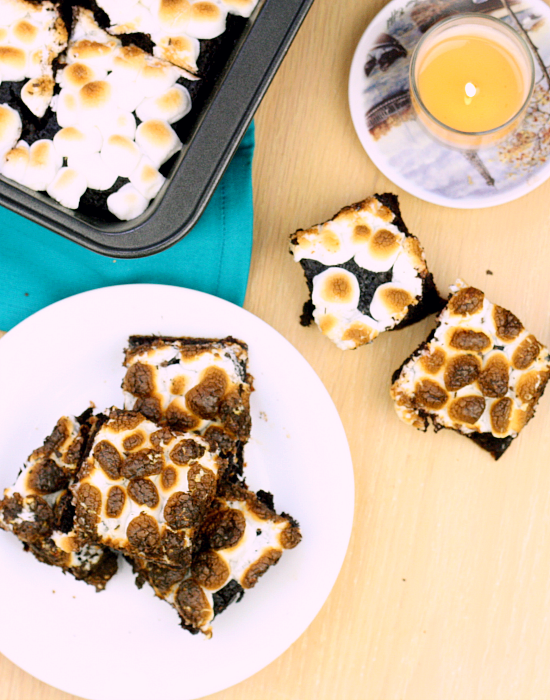 I brought these in for my secret santa back in December, and people actually fought the poor girl for a chance to eat one and they were all gone before the class was over. I kid you not.
Solution? I just had to make more. Oh the adversity. Got to keep some around for college apps.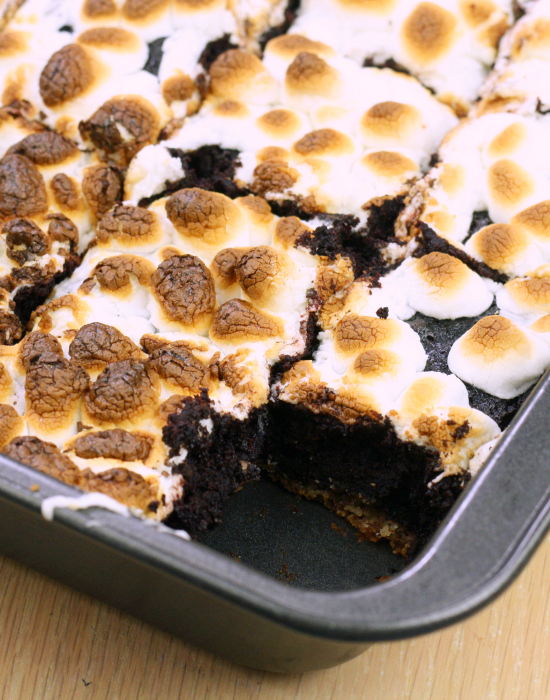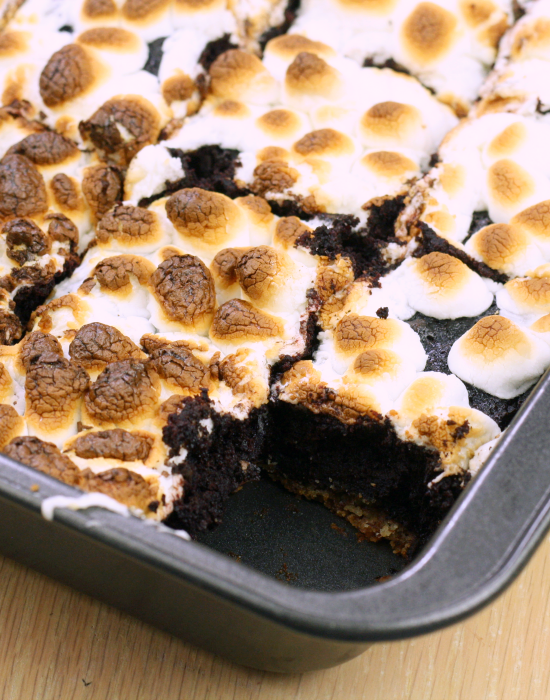 I want my bed to look like this. I want to go to sleep every night on a cloud of toasted marshmallows floating on a sea of decadant brownies.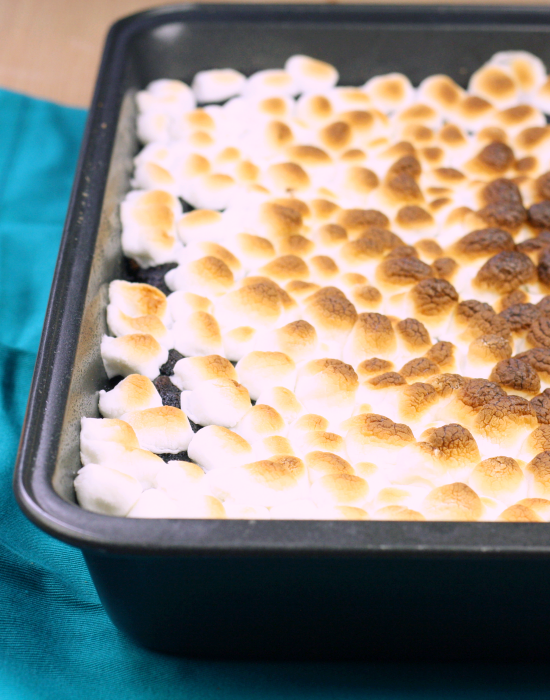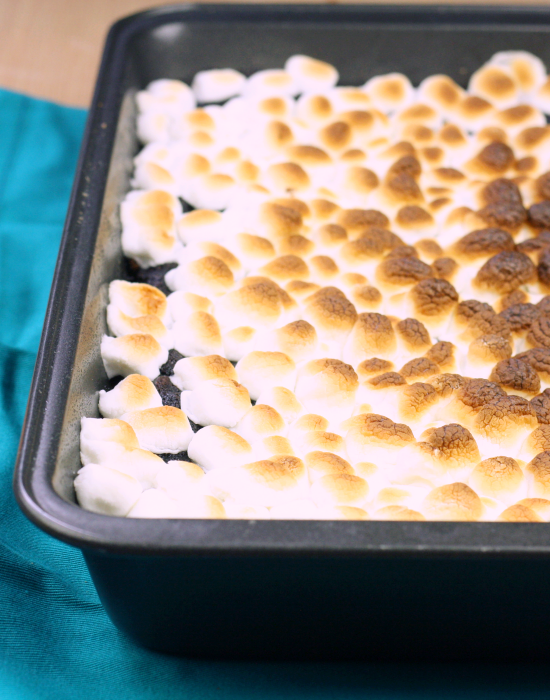 Yes I understand that's a terrible idea.
No I will not stop dreaming… but maybe just on another bed.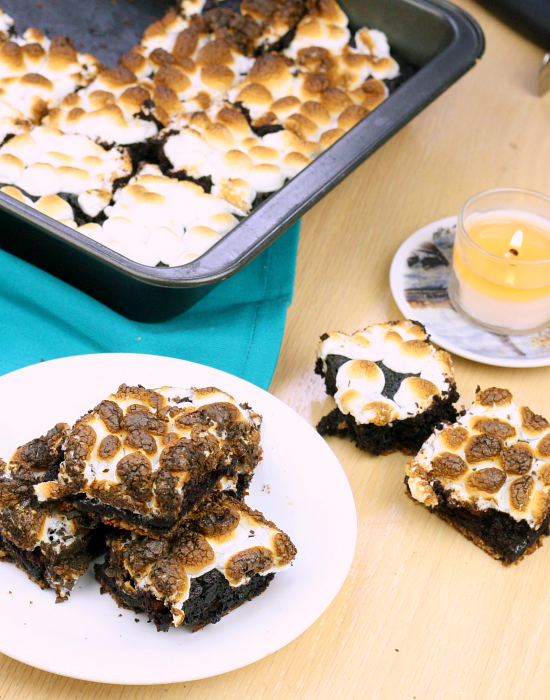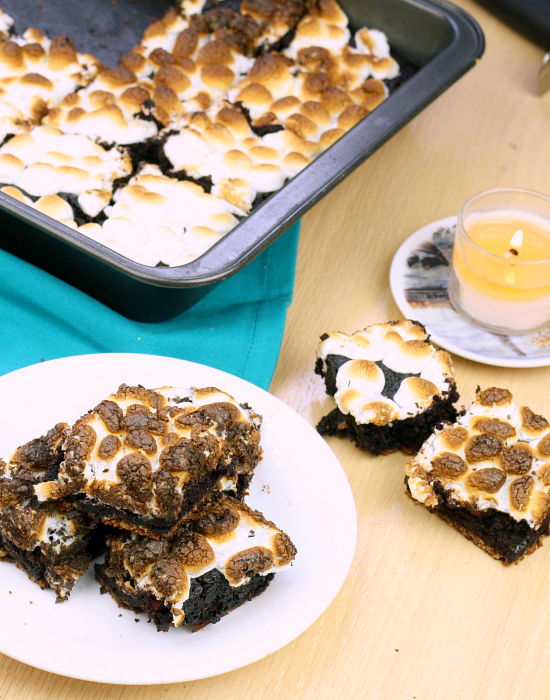 Okay so you know those beautifully cut brownies you see in bakeries and pictures and dreams but can never get at home because cutting brownies with a knife is the biggest pain in the you know where and they always come out jagged anyway? Yeah basically the story of my life.
But I've found it! The secret! The secret to getting the clean cut tall dark and handsome brownies of your dreams!
Ready?
Minds, prepare to be blown.
Use a pizza cutter.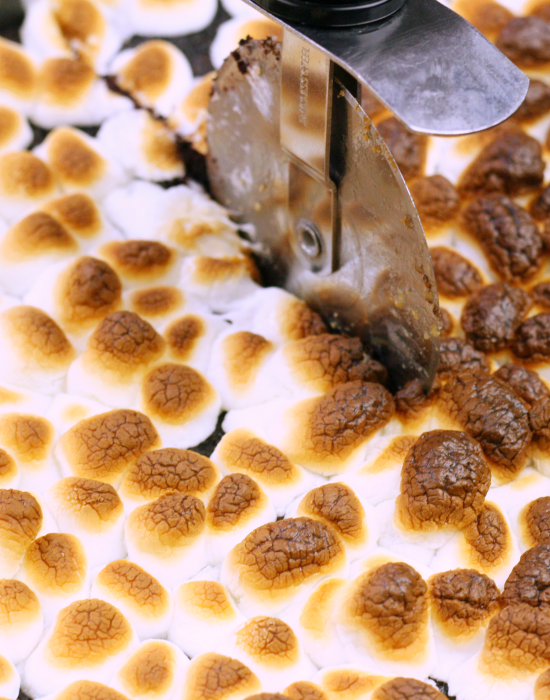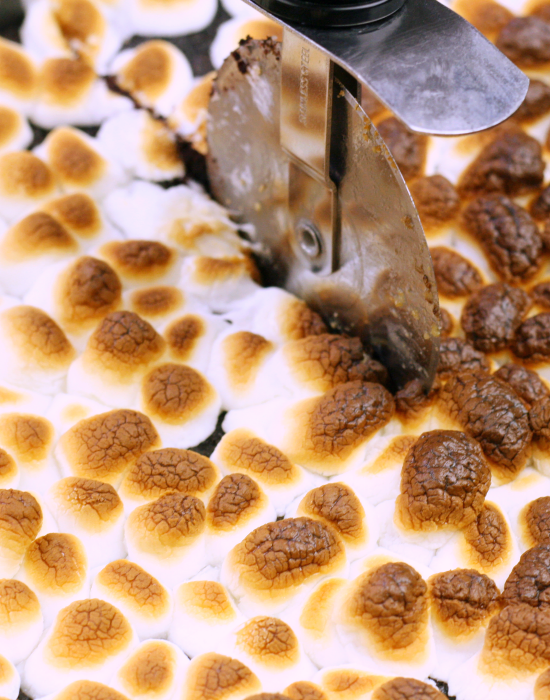 Perfect literally every time.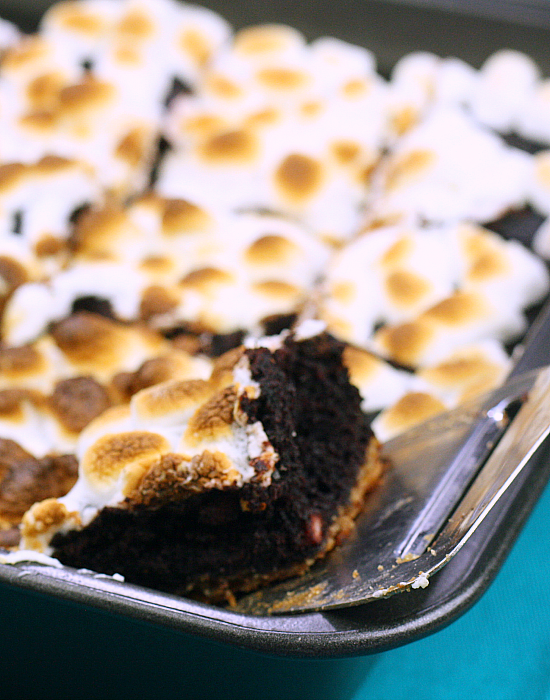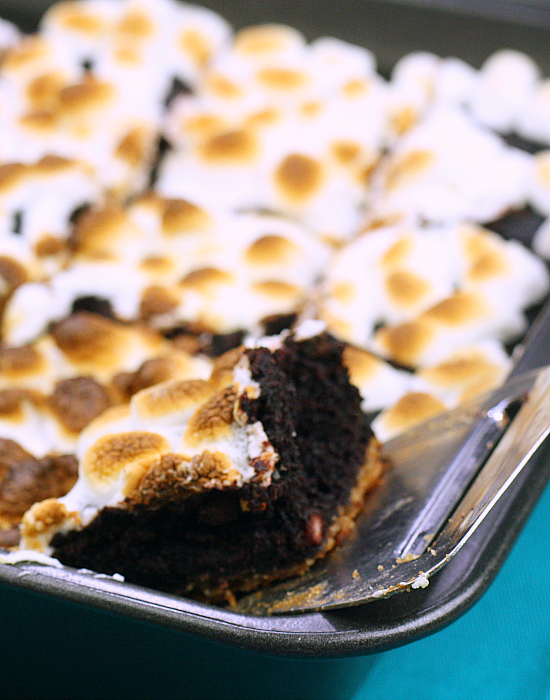 Okay I've probably said it before and I know I use this trick whenever I make sweets which is always but I never fail to be amazed by this. I'm embracing a childlike sense of wonder. Just go with it.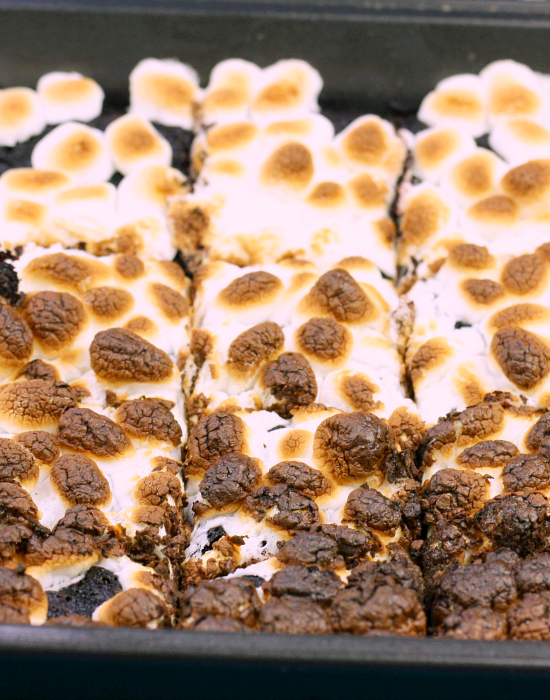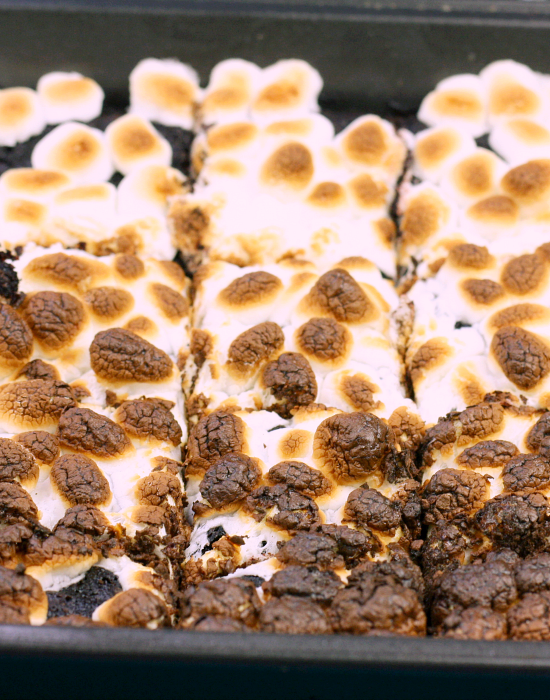 S'mores Brownies
Ingredients
For crust:
½ cup almond meal or whole wheat flour
2 tablespoons applesauce, mashed banana, or melted butter
2 tablespoons sugar or erythritol
¼ teaspoon vanilla extract
about 6 tablespoons almond milk
For brownies:
1½ cup granulated xylitol or erythritol
½ cup almond meal or white whole wheat flour
1 cup cocoa powder
2 teaspoon baking powder
1 teaspoon salt
6 Tablespoons of egg replacer mixed with 1½ cups of water OR 8 egg whites
½ cup applesauce
2 teaspoon vanilla extract
1½ cups mini marshmallows (I like to use vegan marshmallows. Paleo marshmallows do exist so you can use those to keep this recipe paleo.)
Instructions
Preheat oven to 350°F. Line a 9x13 inch baking dish with foil and set aside.
In a medium bowl, combine all in the ingredients for the crust except the almond milk and stir until completely combined. Add in the almond milk one tablespoon at a time until you have the consistency of a thin cake batter. Pour into the prepared baking dish and spread evenly in a thin layer over the bottom. Bake in the oven at 350°F for about 20 minutes, or until firm and ever so slightly golden. Set aside.
Meanwhile in a large bowl, combine the erythritol or sugar, almond meal, cocoa powder, baking powder, and salt. Add in egg replacer mixture or egg whites, applesauce, and vanilla extract and stir until completely combined, which may take a few minutes. Make sure there are no dry pockets remaining. Pour the batter over the baked crust and smooth out the top. Bake in the oven at 350°F for about 35-45 minutes, or until a toothpick inserted into the center comes out clean. Take the brownies out of the oven and preheat the broiler. Evenly layer the marshmallows on top of the brownies. (It doesn't have to look perfect. They'll be delicious either way!) Bake under the broiler for about 60 seconds, until the marshmallows on top are all golden and beautiful. Let cool before cutting into bars. I mean it. You gotta let them cool. Since I have exactly zero patience around these babies, I usually stick the whole pan in the fridge to cool them faster. Devour.
Nutrition Information
Serving size:
1 brownies
Calories:
34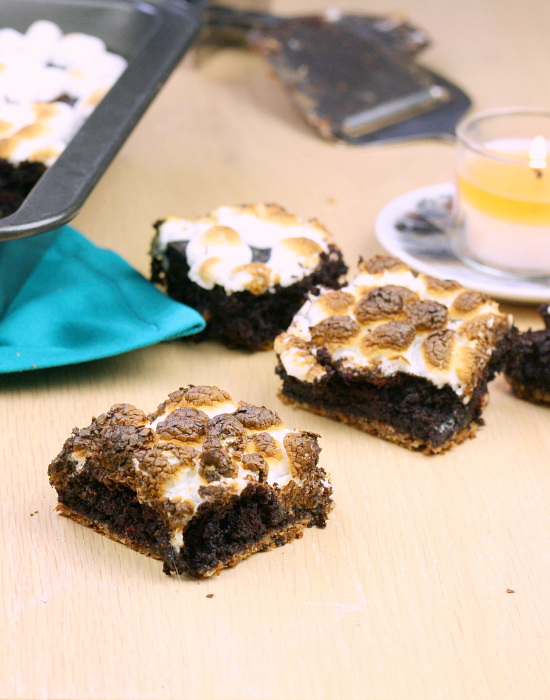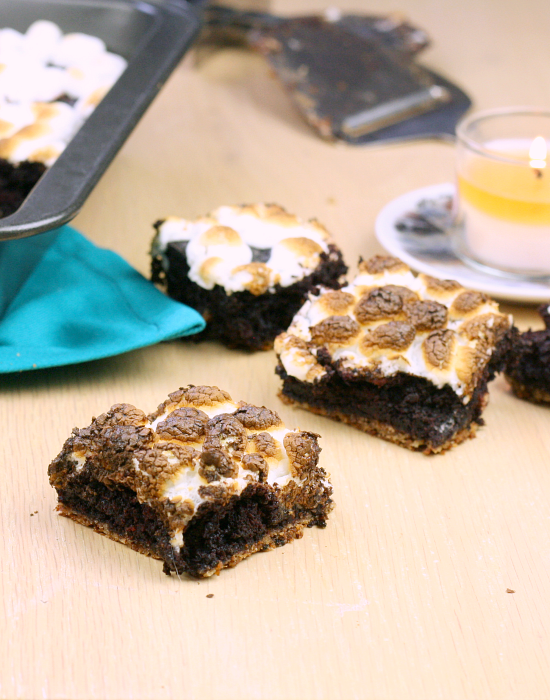 Do you eat marshmallows?
As a vegetarian (about 3 1/2 years, eep!), I really try not to eat the traditional gelatin ones. Sweet & Sara makes fabulous vegan ones that I love using in recipes such as this, but they're significantly pricier than good ol' Jet Puffed. Recipes do exist for paleo ones (such as this one), but I've never tried making my own sugar free/paleo/vegan ones. Maybe that could be my next adventure?