Or in other words, please try to control yourself.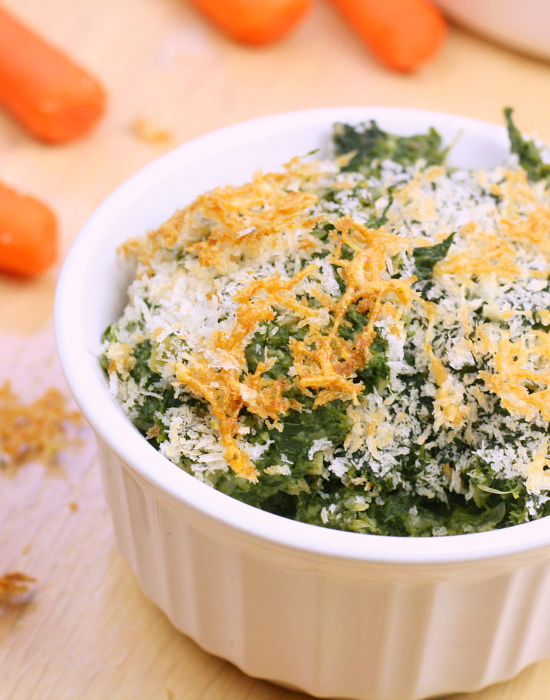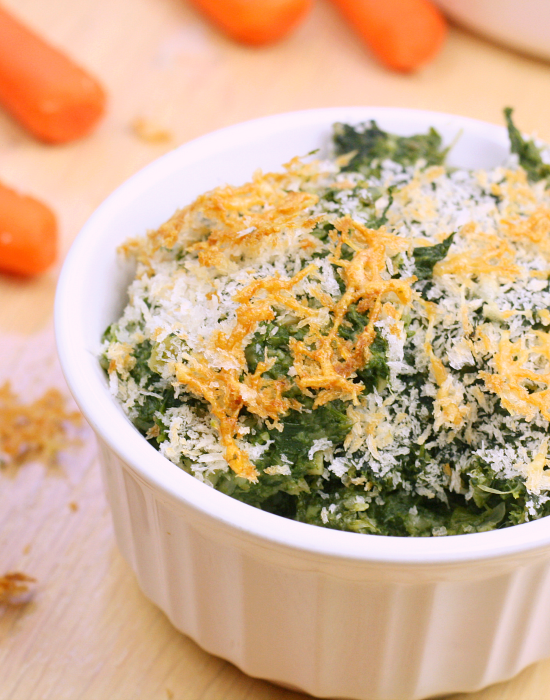 Spinach and artichoke dip is my favorite dip of all time hands down, so you know I wouldn't give you any recipe but the best. And guess what? This decadent appetizer is finally healthy! No one will have any idea it's only 68 calories a serving. Pinky swear.
An order of spinach and artichoke dip from CPK? 930. Applebee's? 1360. Chili's? 1440!!And being the picky dipper I am, I can say that this dip is every bit as good at the restaurant versions, but for only 68 little calories. I think I'm in love.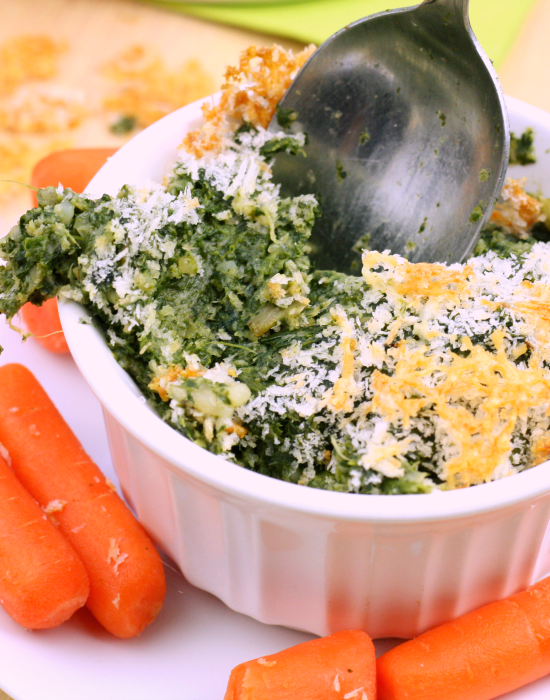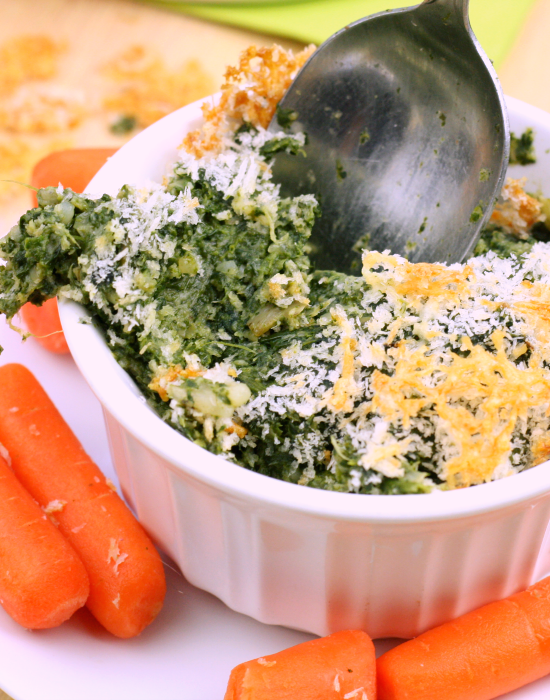 So I basically ate the whole batch with a spoon. It was bad. Okay just kidding it was amazing. Moral of the story? Have some chips with your dip… or not. Mwahahahaha.
Okay so let's talk cheese. Castello. The star of this dish.
I try not to eat a lot of dairy, so when I do indulge it has to be 117% worth it. And Castello so is. Head on over to their website and drool over the amazing pictures of cheese. And then make sure to eat some (read: a lot). At least that's what I did and it worked rather well!
The havarti is life changing. And that's saying something from the girl who firmly believes cheese is just purified sunshine. (Plus they have an excellent light version! Score!)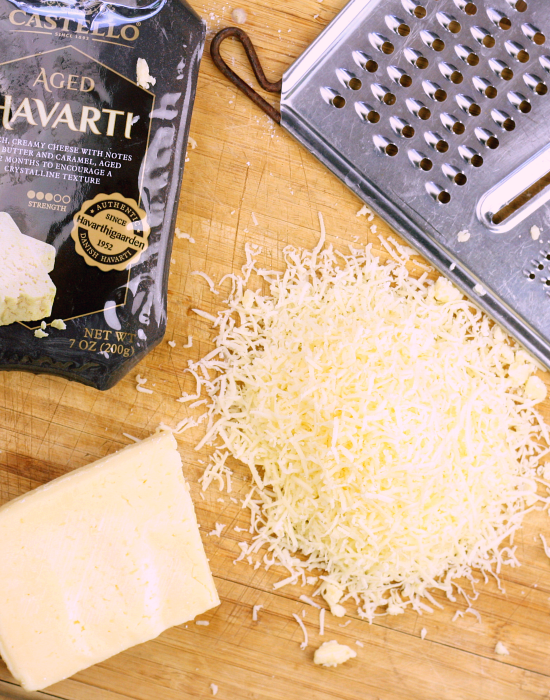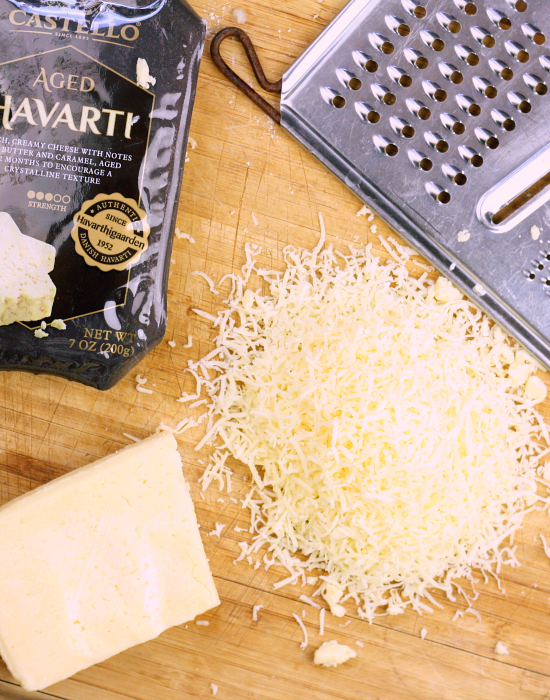 This spinach and artichoke dip is so easy it's actually absurd…ly perfect because you need this in your life and in your mouth as soon as possible and potentially even before then.
Skinny dip time!
…erm…
Healthy spinach and artichoke dip, that is. Because it's skinny? And it's a dip?
Come on guys get your minds out of the gutter. I think my mom is reading this.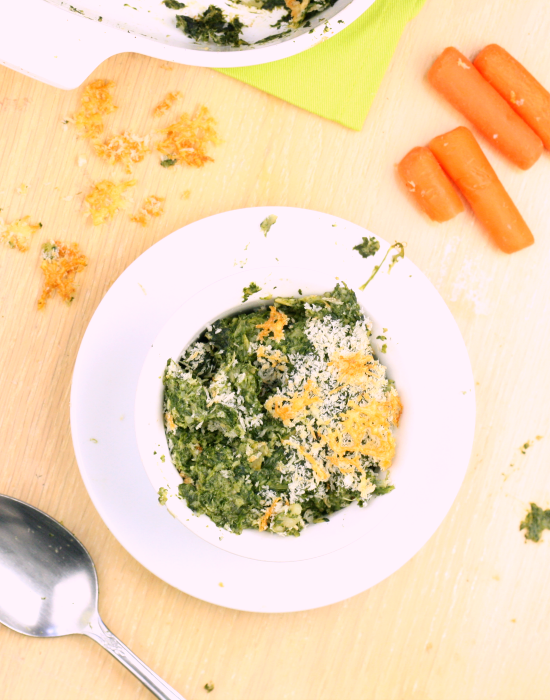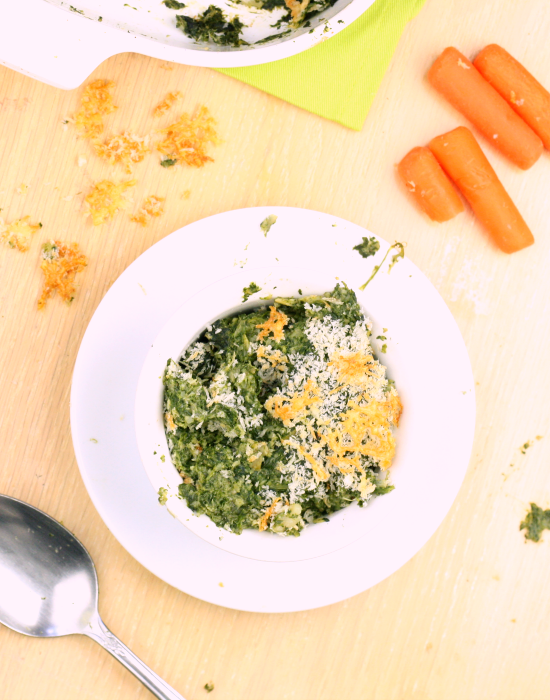 You can most definitely use fresh chopped spinach and even fresh artichoke hearts if that's your groove, but sometimes you're just in the mood to have the frozen section of Trader Joe's do all the work for you. I am in this mood rather often. But before you go crazy with the prep work, do keep in mind that you'll be cooking and blending all these ingredients anyway.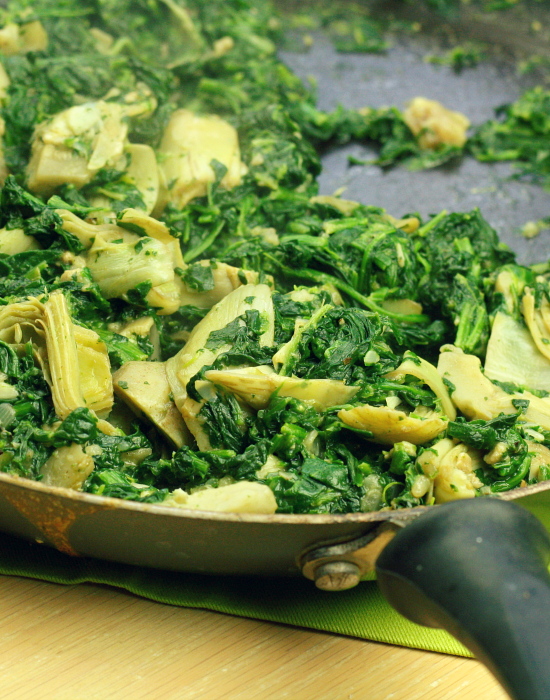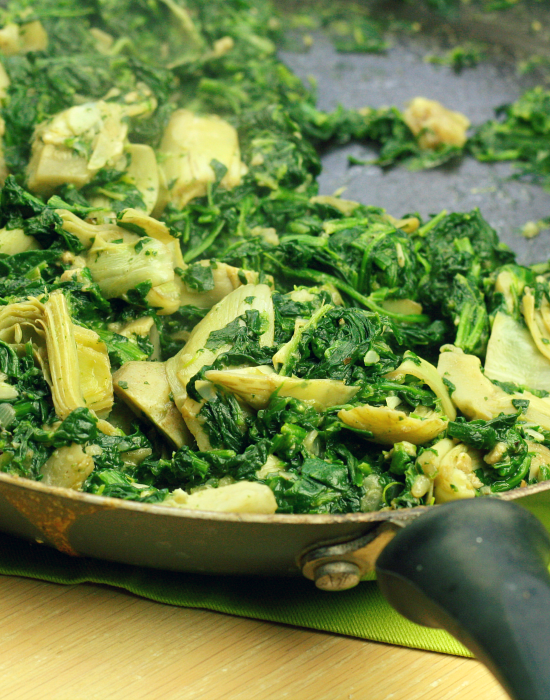 Plus it'll work out beautifully either way. Look at this cheesy creamy dreamyness. Taste test. Do it now.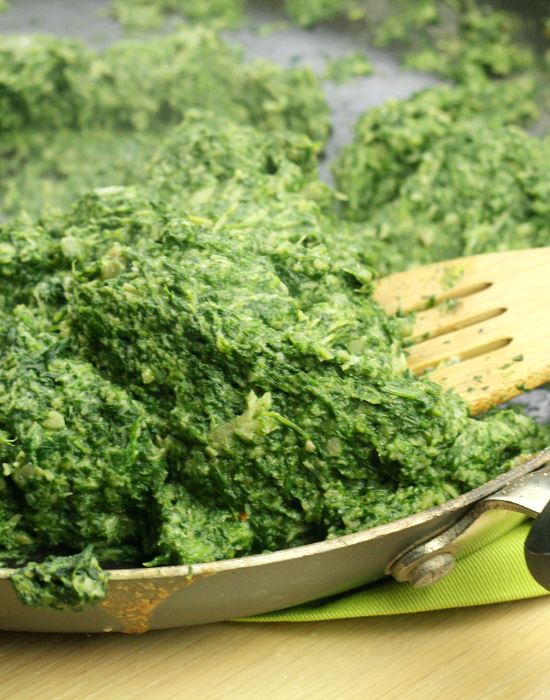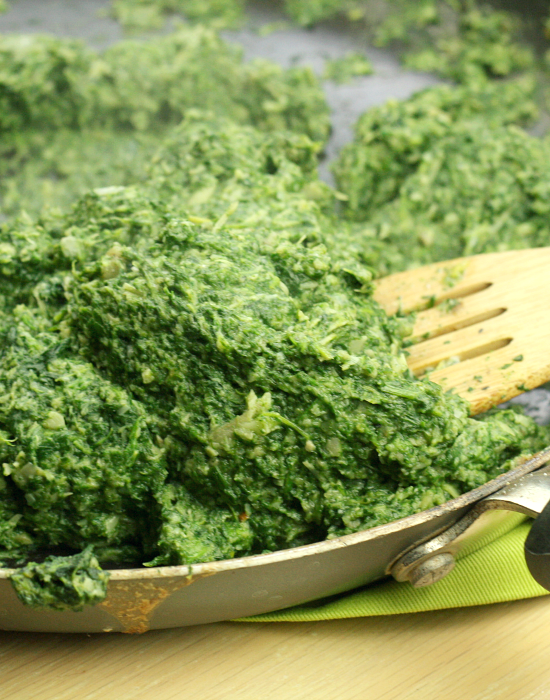 For the crunchy topping (with yes! more cheese!), you can either use panko or almond meal for a low carb/paleo option.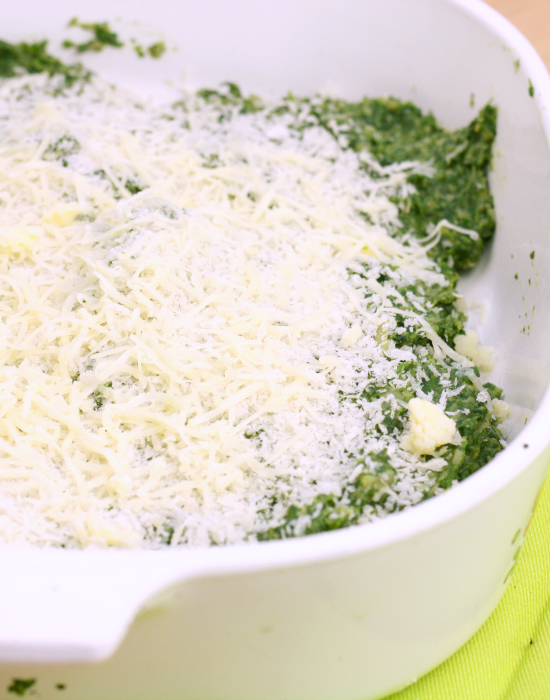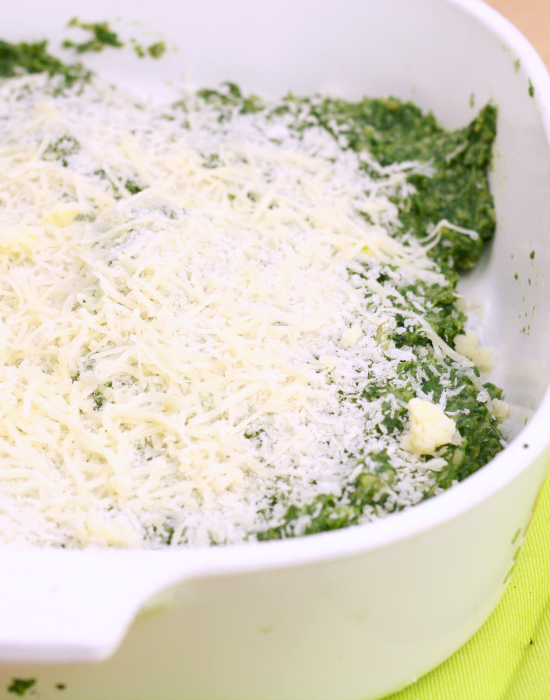 Take a big spoonful?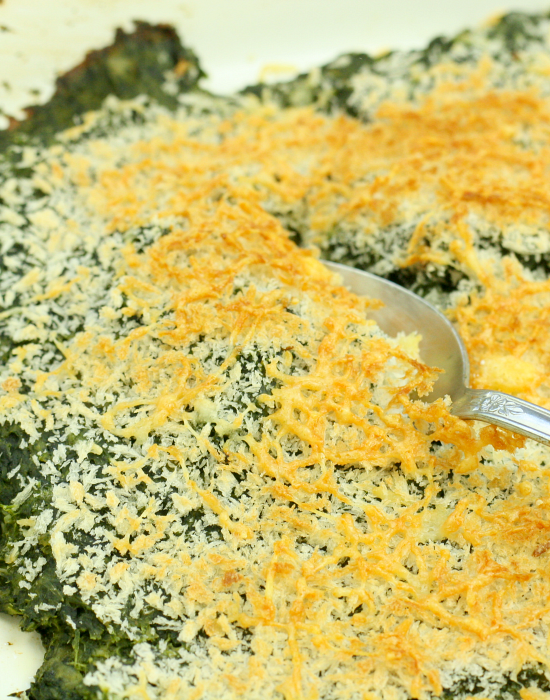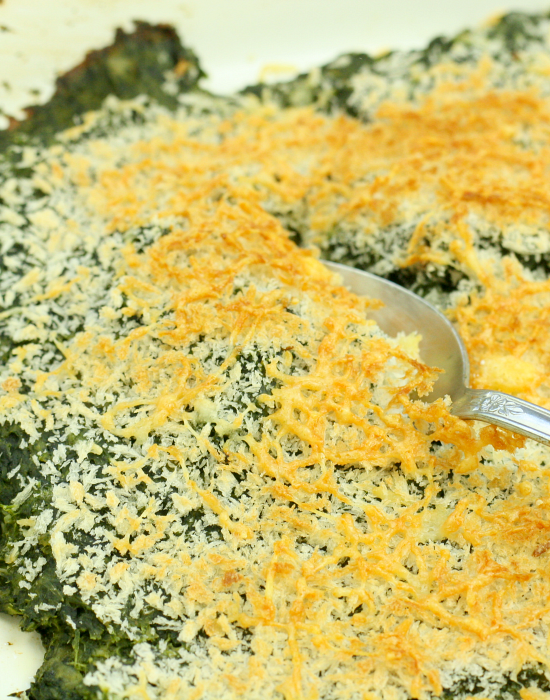 Don't mind if I do!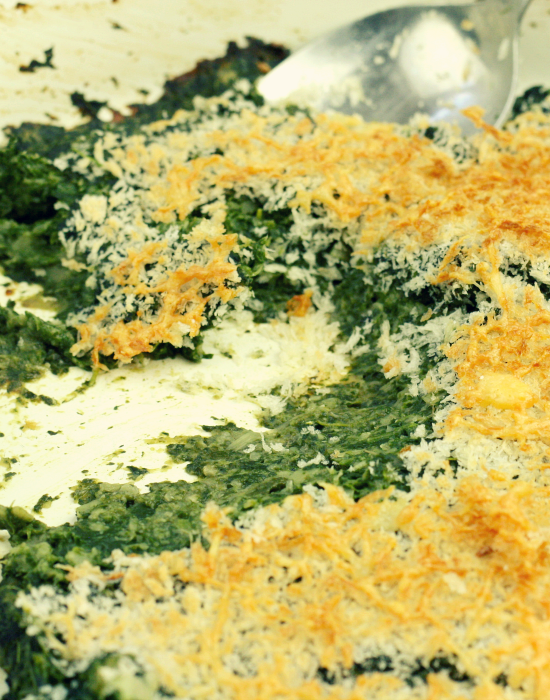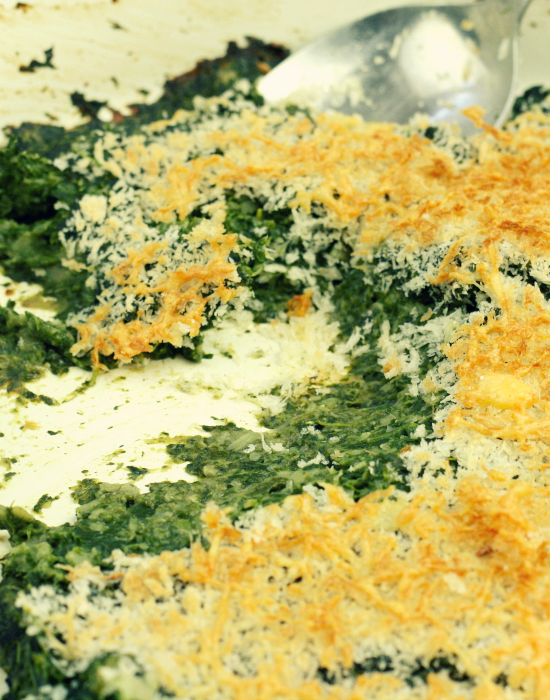 Healthy Spinach and Artichoke Dip
Ingredients
3 shallots, finely chopped
2 cloves garlic, minced
2 tablespoons corn or tapioca starch
2 cup unsweetened almond milk (or milk of choice)
1 pound frozen spinach
10 ounces frozen artichoke hearts
salt + pepper
1 teaspoon apple cider vinegar
¼ cup panko bread crumbs (or almond meal, for a low carb option)
2 ounces Costello havarti cheese, grated
Instructions
Preheat oven to 350°F. Grease or foil line an 8x8 baking dish and set aside.
Heat a large greased skillet over medium high heat. Add in the shallots and saute until translucent, about 3 minutes. Add in the minced garlic cloves and cook until fragrant, about 1-2 minutes. Stir in the cornstarch until uniform and cook for another minute. Add 1 cup of the almond milk and cook until thickened, stirring occasionally. Add in half the cheese and stir until melted. Add in the remaining cup of almond milk, along with the spinach, artichoke hearts, and apple cider vinegar and cook until everything has thickened and it's just starting to brown. Now puree the mixture in a food processor or preferably with an immersion blender if you have one. Salt and pepper to taste.
Spoon the spinach mixture into the prepared baking dish. Evenly sprinkle the panko or almond meal or the mixture, then sprinkle the remaining grated cheese over the breadcrumbs. Bake in the oven at 350°F for 15 minutes, or until thoroughly warmed and just starting to brown around the edges. Bake under the broiler for 30 seconds to a minutes, just until the top is all golden and beautiful. Serve with your favorite crudites (or not!) and devour.
Notes
For a vegan version, use nutritional yeast or a vegan friendly cheese.
For a paleo/low carb version, use almond meal instead of the panko.
Nutritional information calculated with
this method
using panko breadcrumbs and Castello light havarti cheese.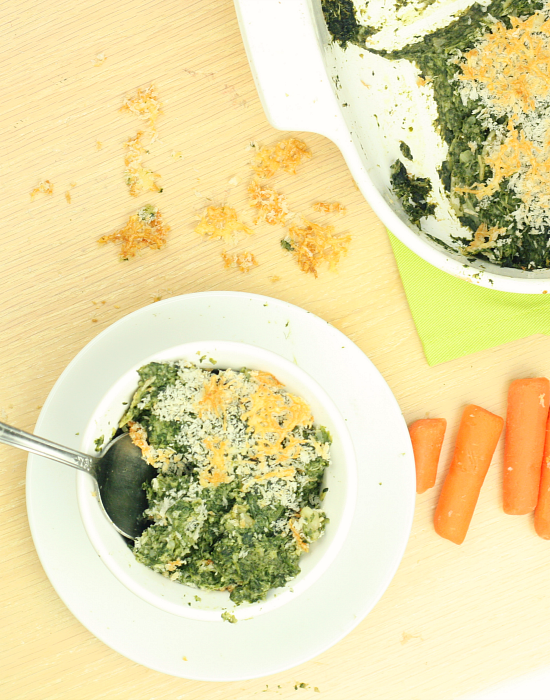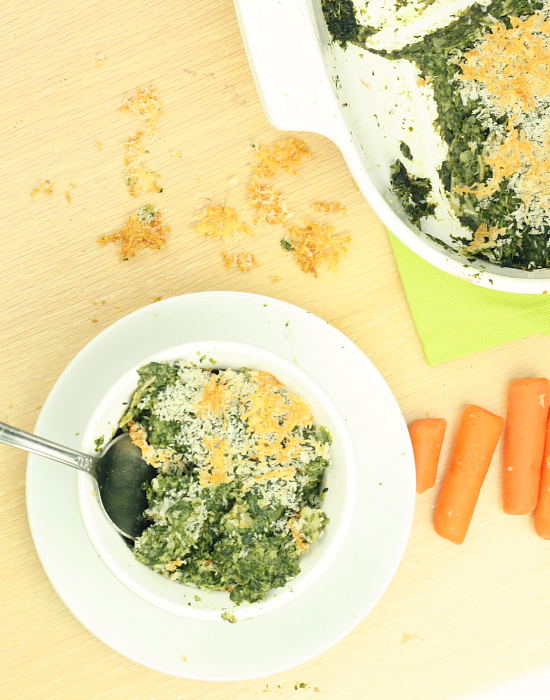 Have you ever tried Costello cheese?
If you haven't, you must. You're welcome and I love you too. <3


Disclaimer: This post was sponsored by the wonderful Castello Cheese via Honest Cooking. As always, all opinions and attempts of humor are completely my own.