Avocado is the perfect substitute for cream cheese in this recipe. It's very creamy and cheesy, I was blown away it was only 115 calories for such a large serving!!
Beautiful things do not ask for attention.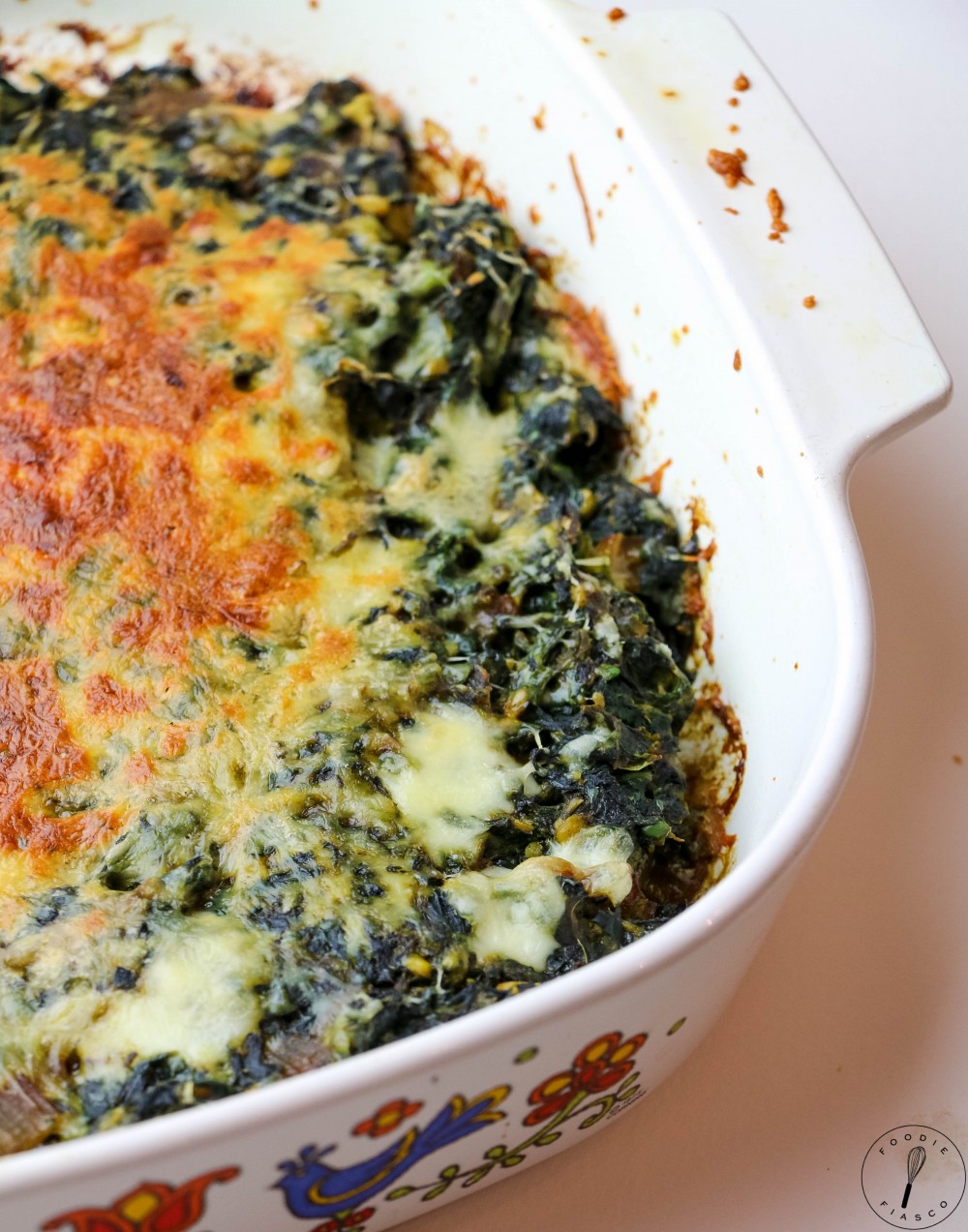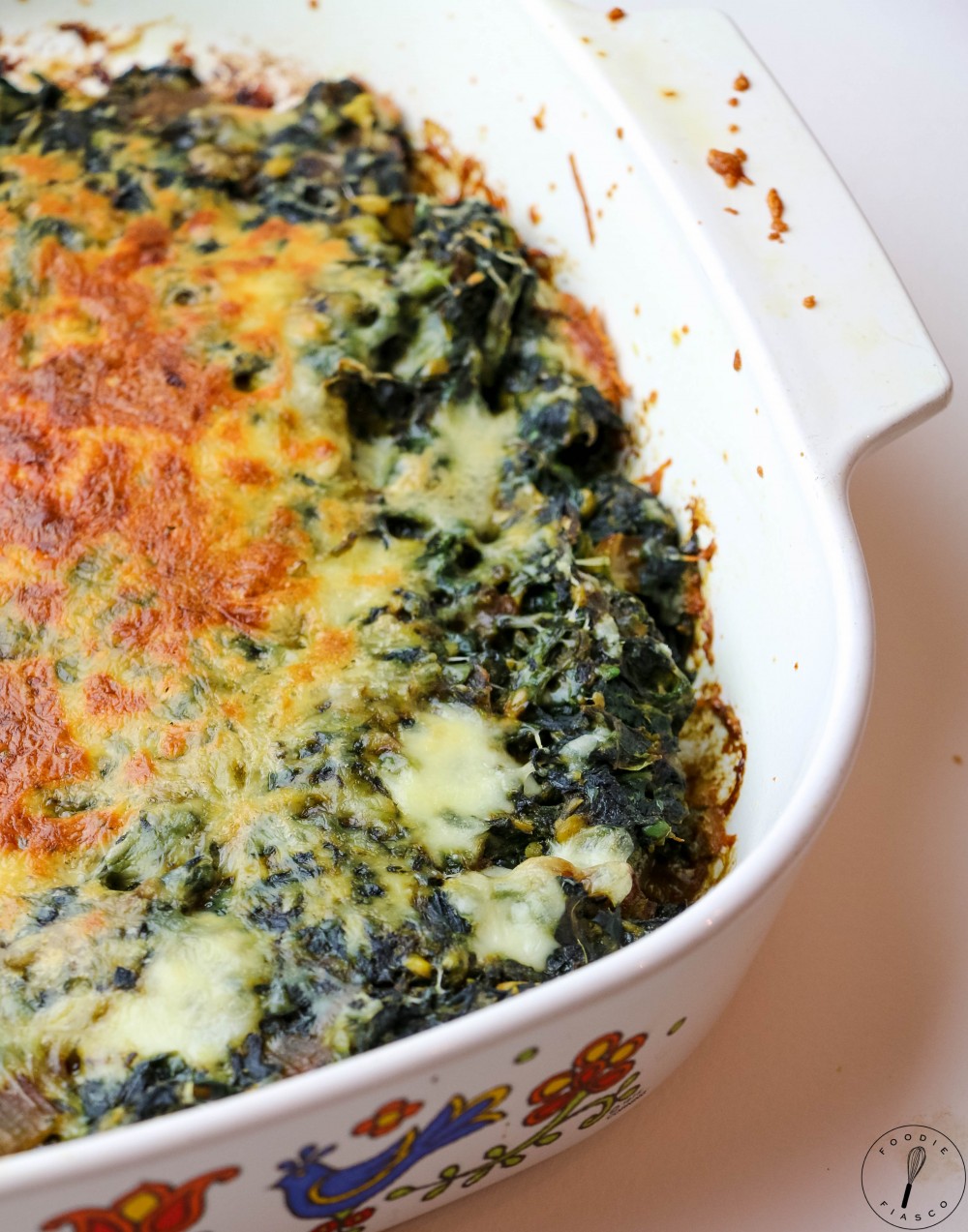 Spinach and avocado are two of my favorite ingredients because they pack as much nutritional value as they do culinary potential. Potential that goes unrealized far too often.
But not today, friends. Not today.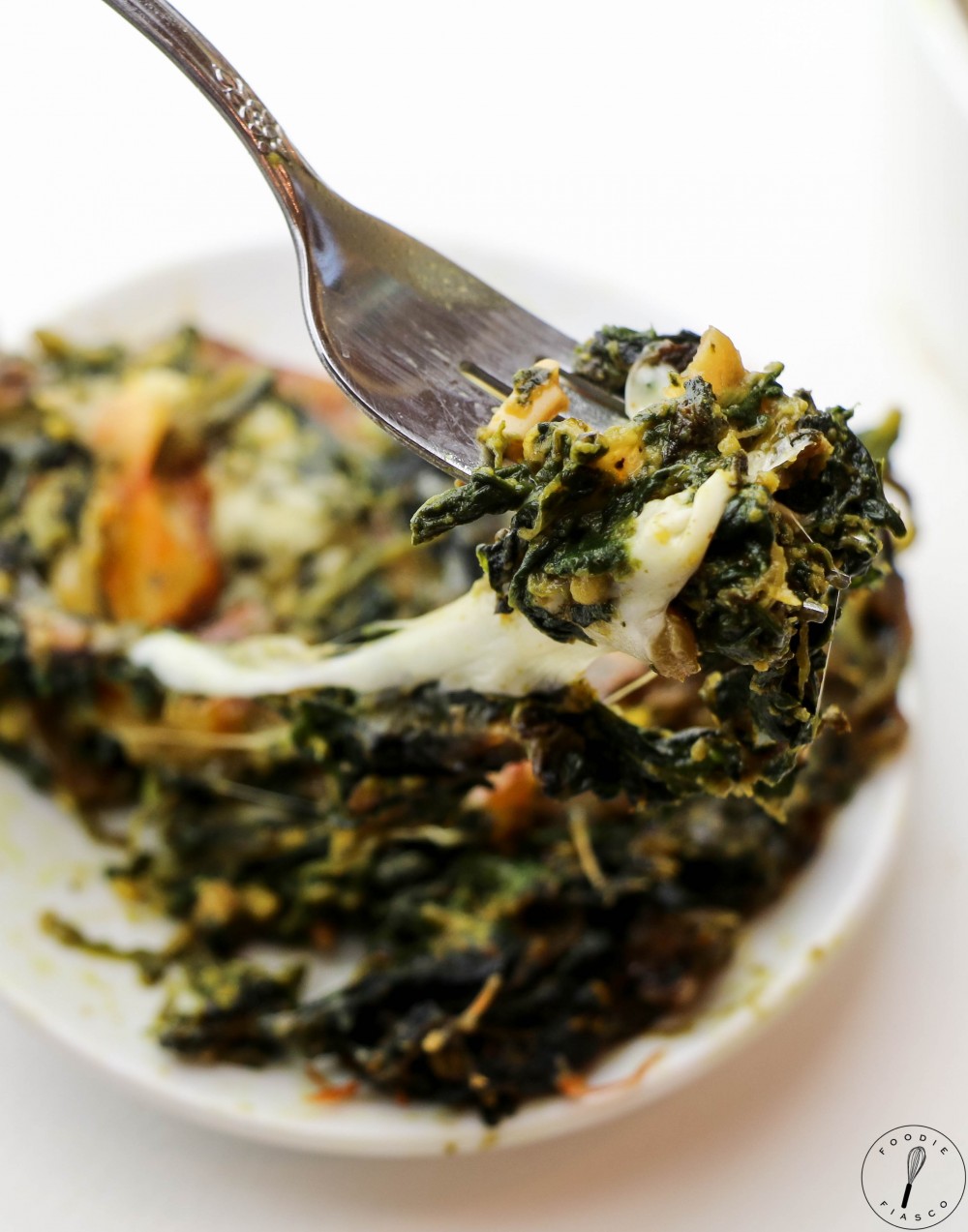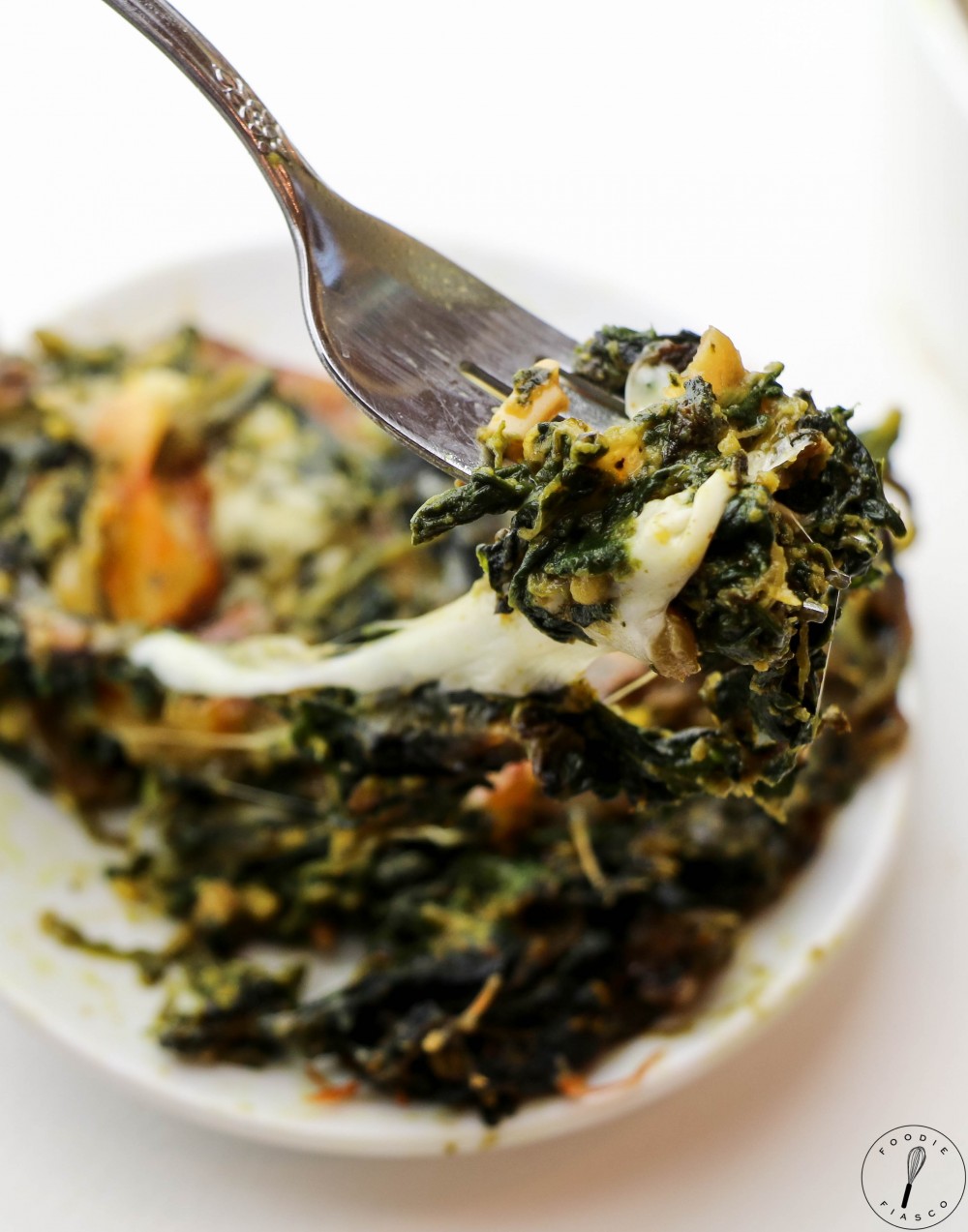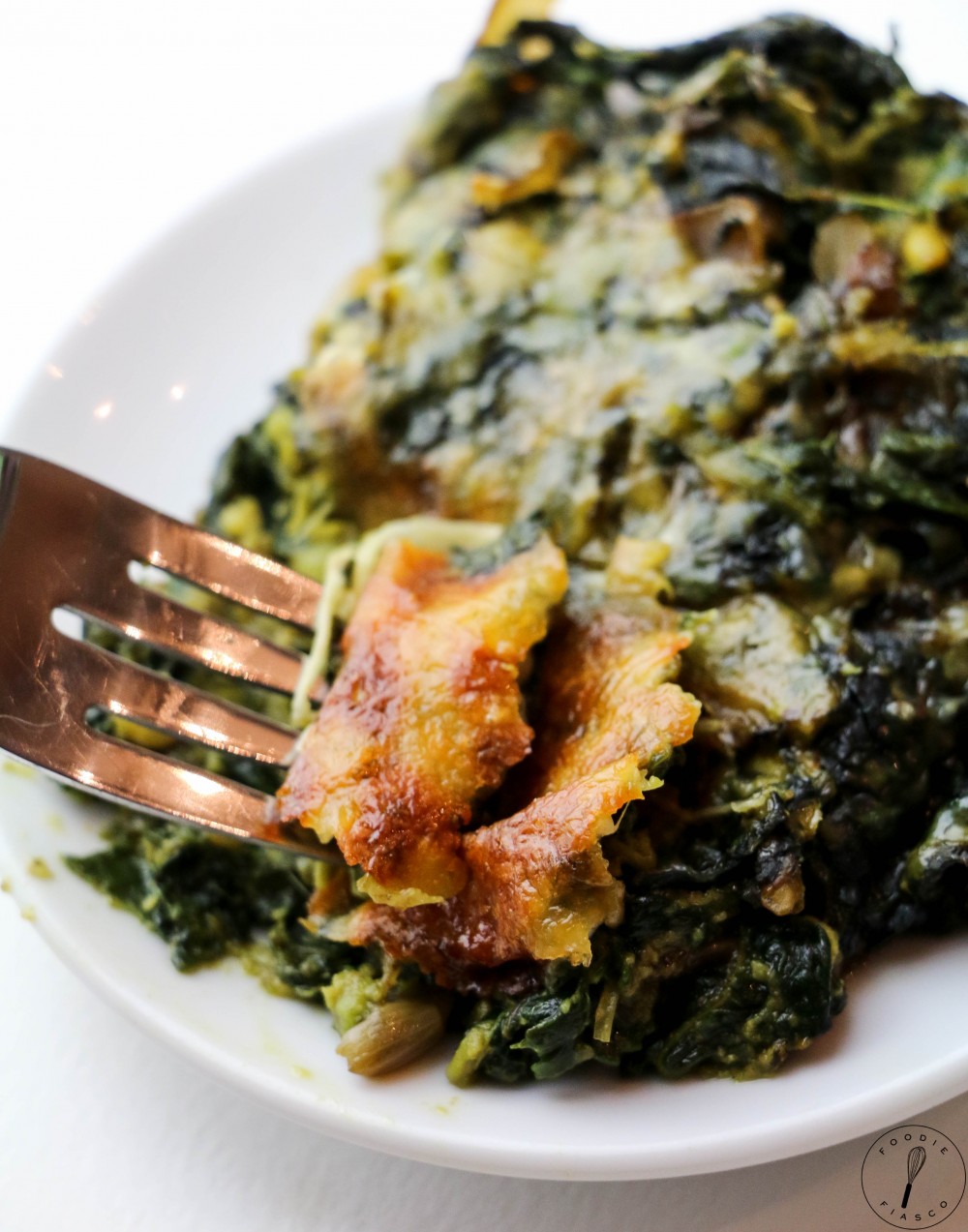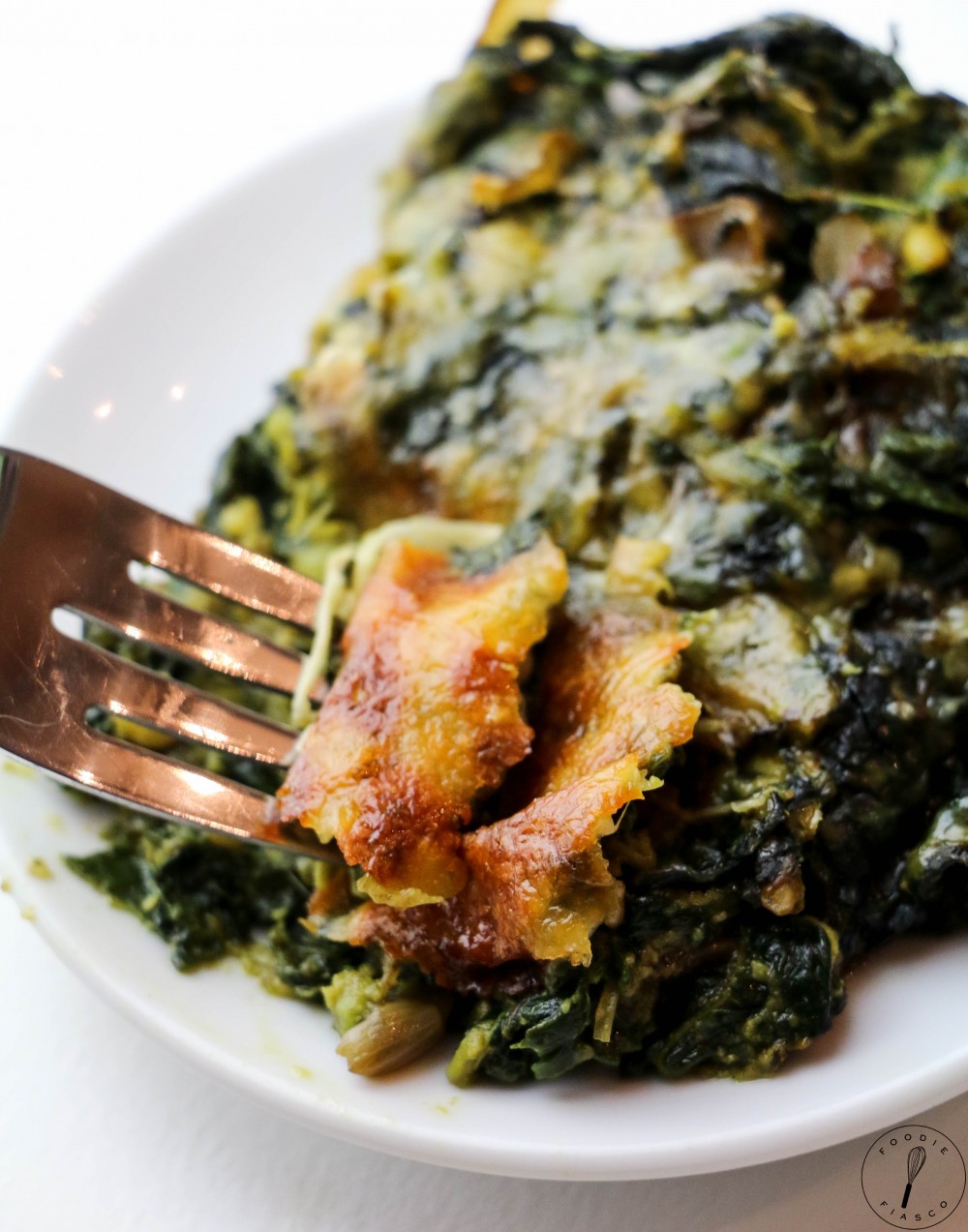 Today we put on a dazzlingly delicious showcase headlined by these usually under-celebrated superstars. The creaminess of the avocado is the perfect replacement for the globs of cream cheese, butter, and heavy cream that normally weigh down Popeye's veggie of choice.
So this is some major star power right here.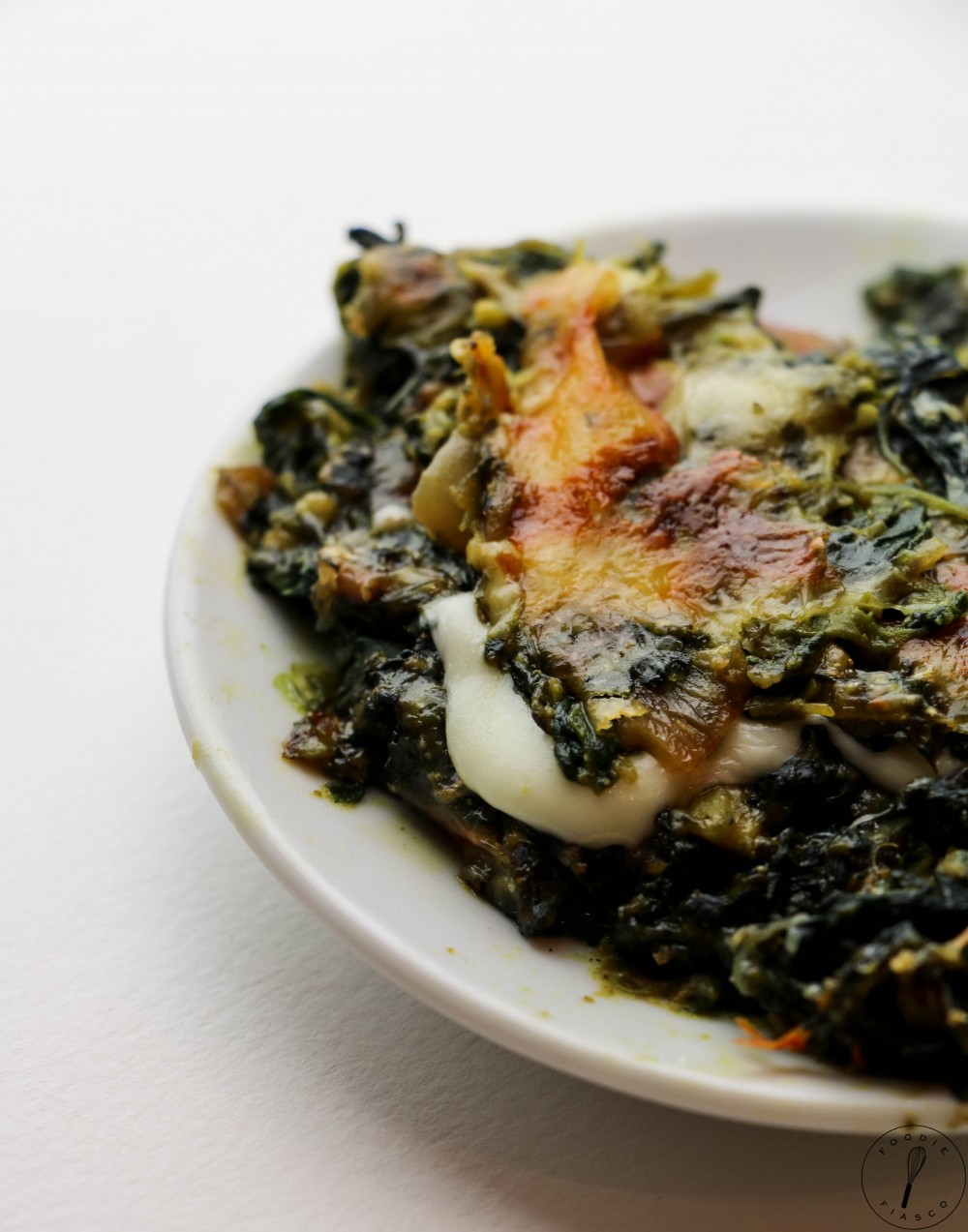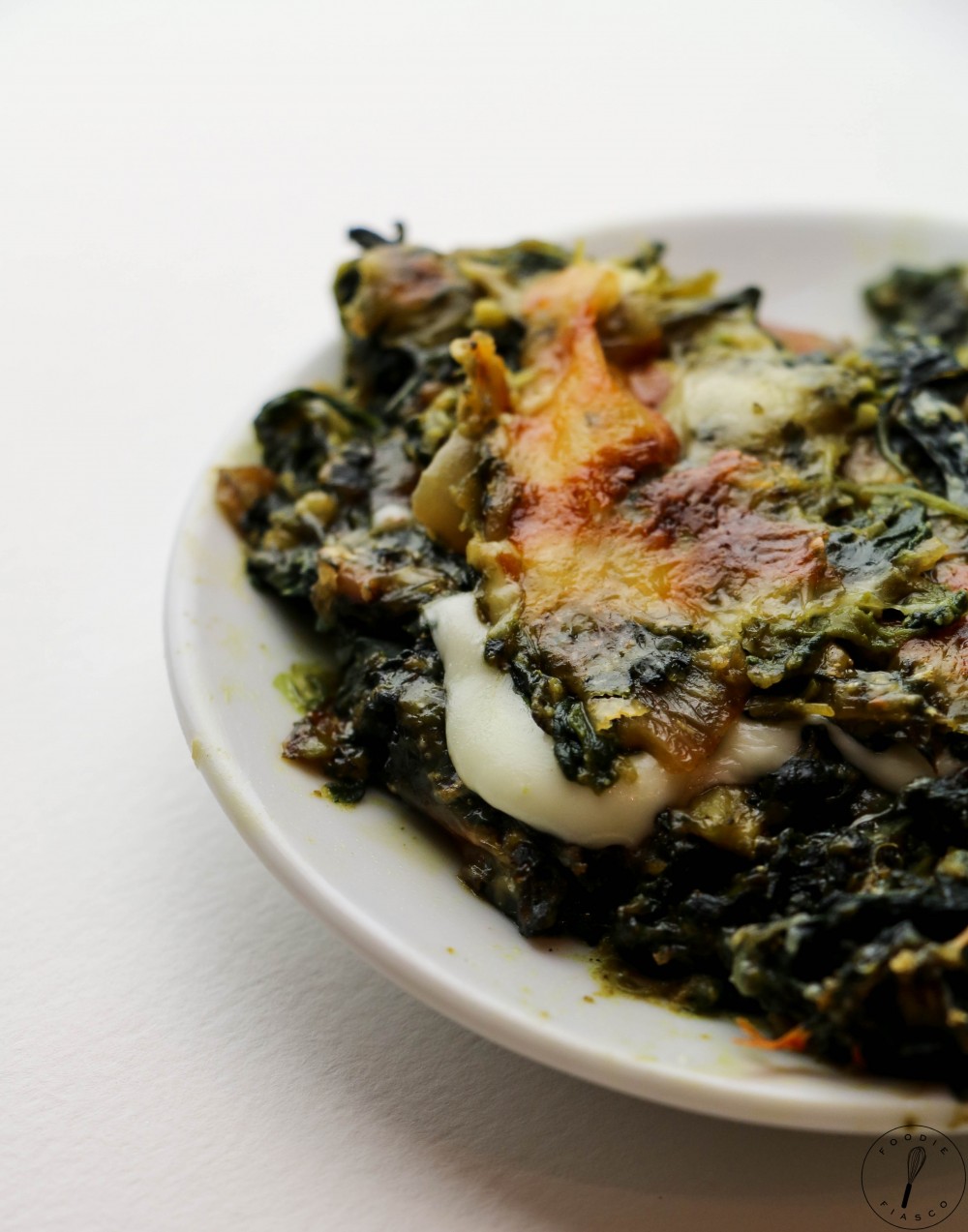 Creamy and cheesy without the food-coma-inducing heaviness of traditional creamed spinach, this spinach bake has become one of my favorite weeknight dinners! And I hope it makes its way into your recipe arsenal too. You won't be disappointed. Pinky swear.
I mean just LOOK at this cheesiness. It kills me.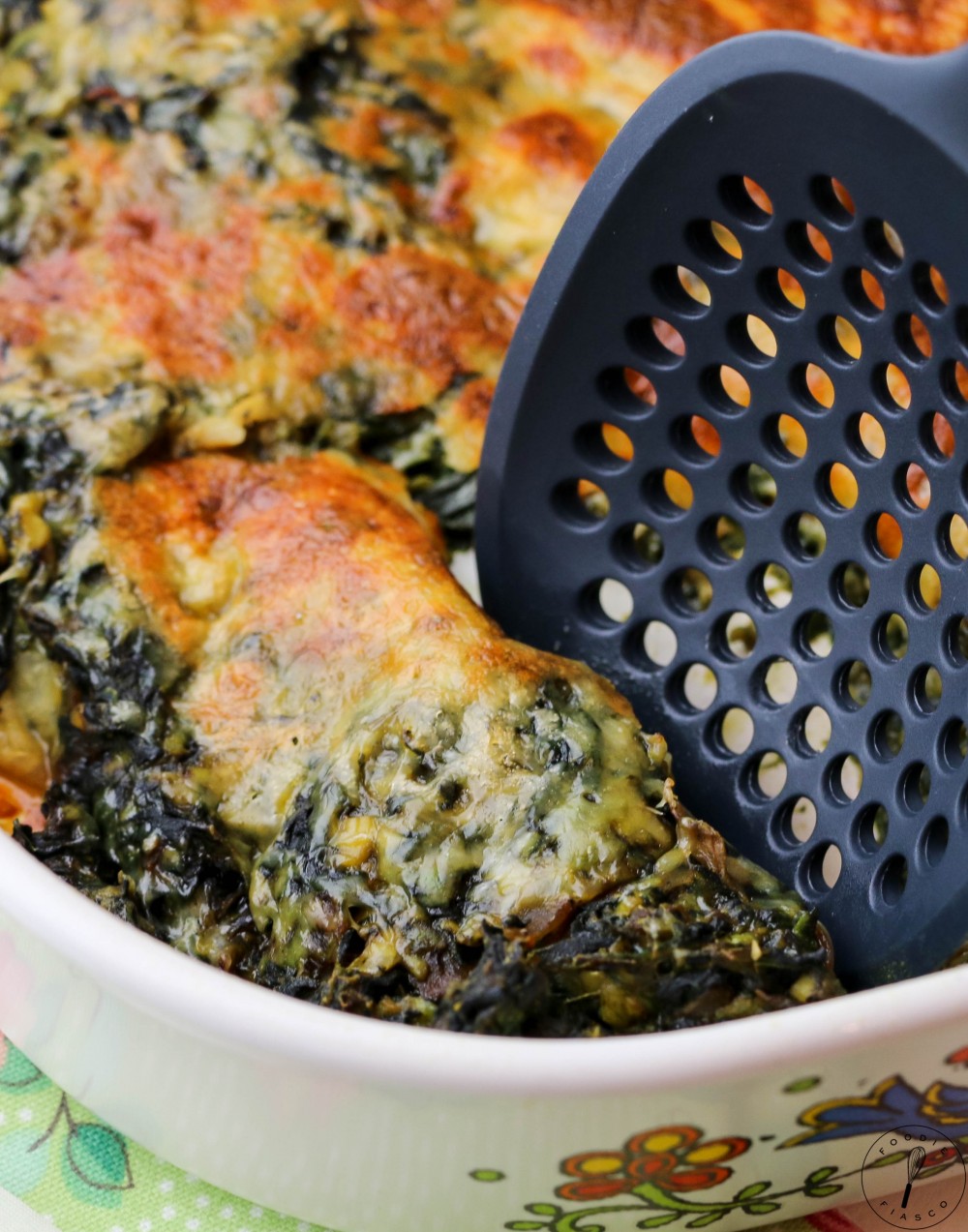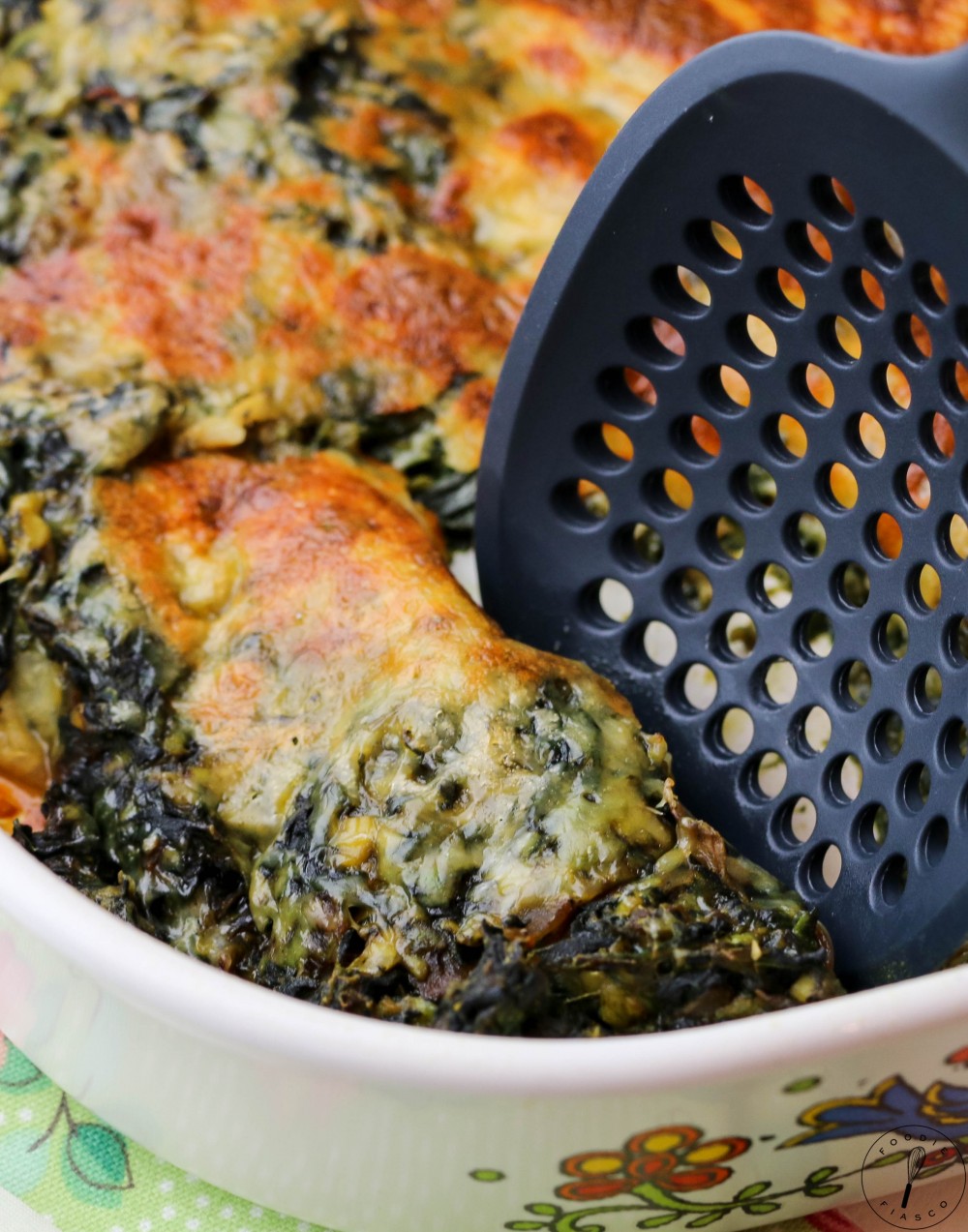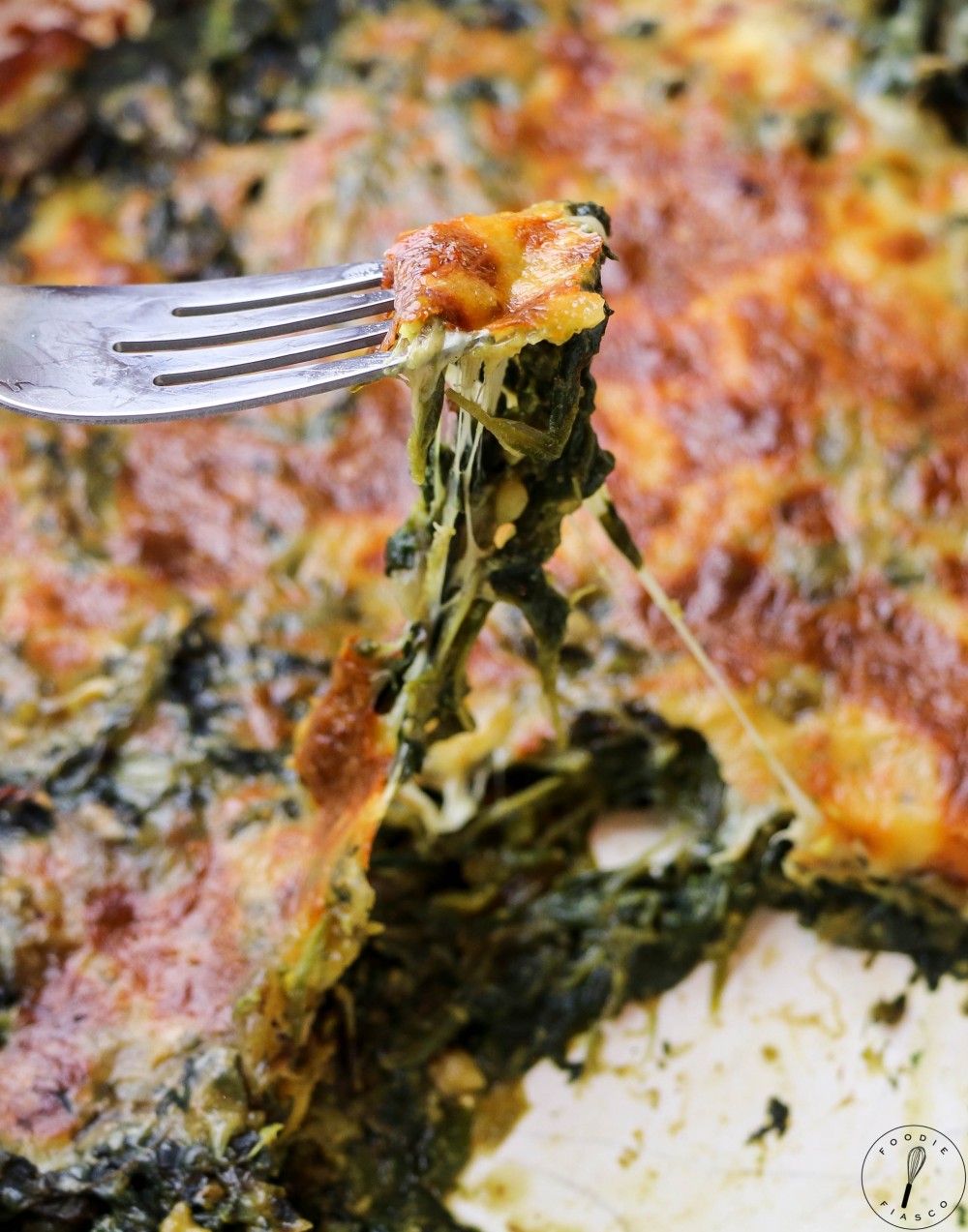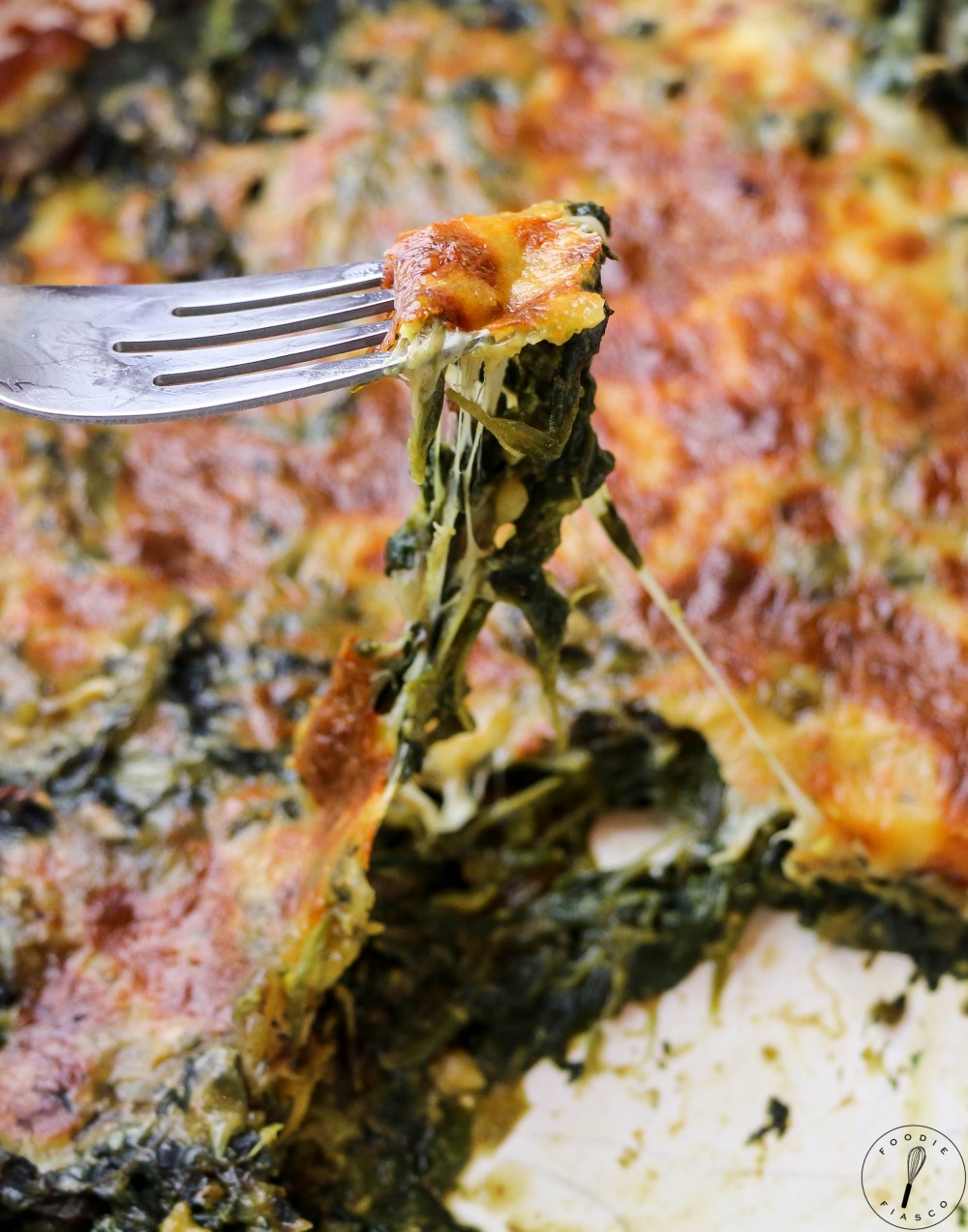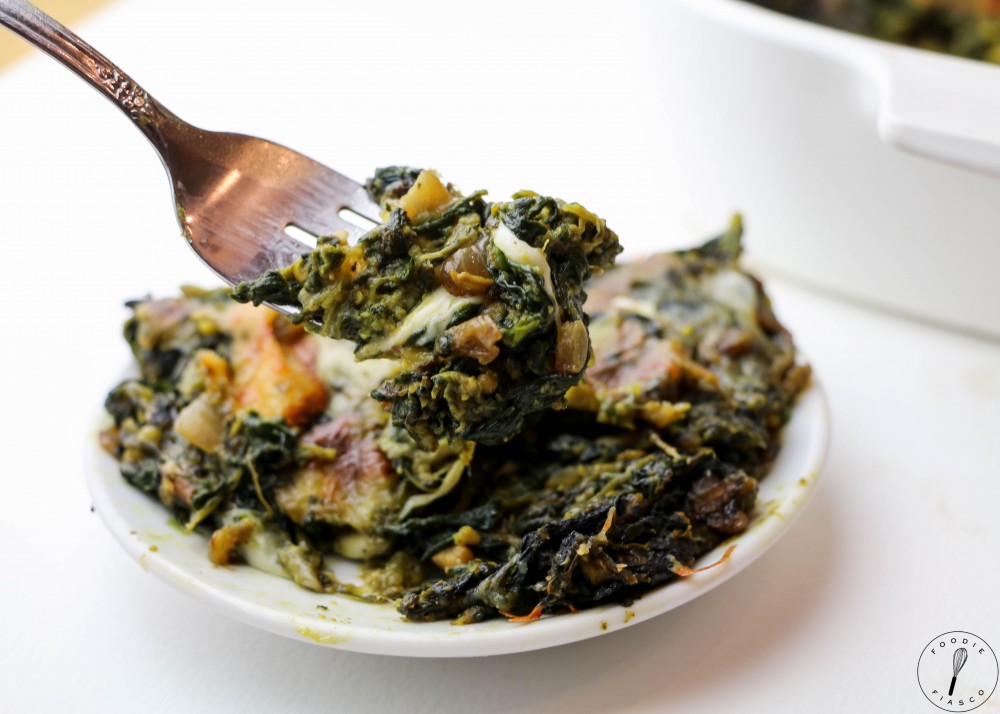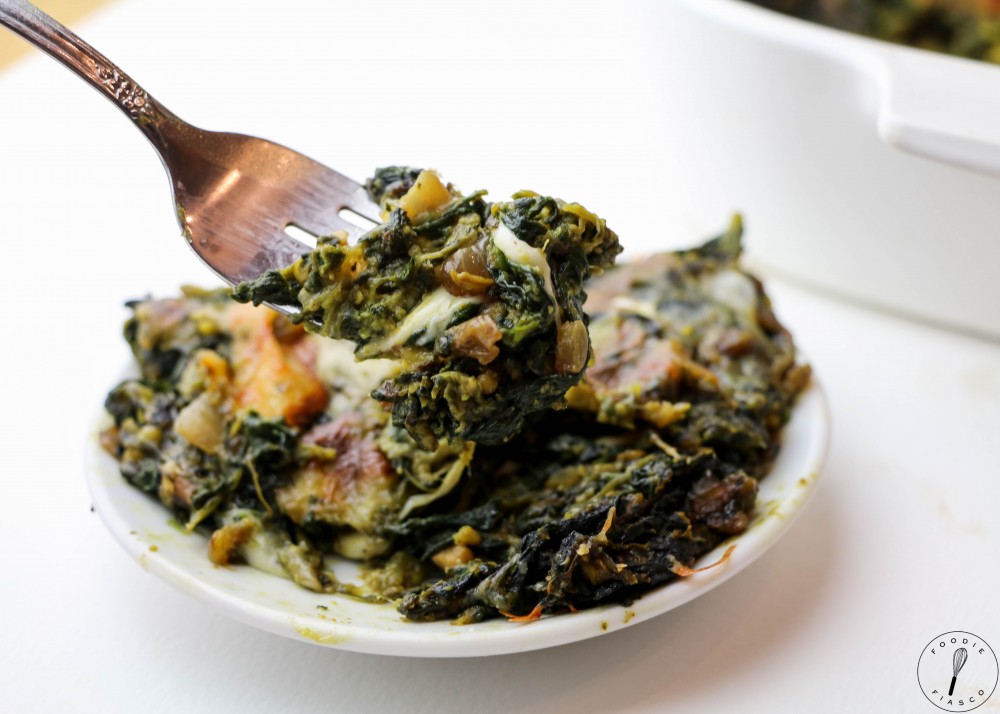 This recipe is quite the makeover for the green fiend that has single-handedly (single-leafedly?) barred millions of children from the clean plate club. (I speak from experience.)
At only 115 calories and less than 2g net carbs, this decadent dish is one small bite for children, one giant leap for spinach kind.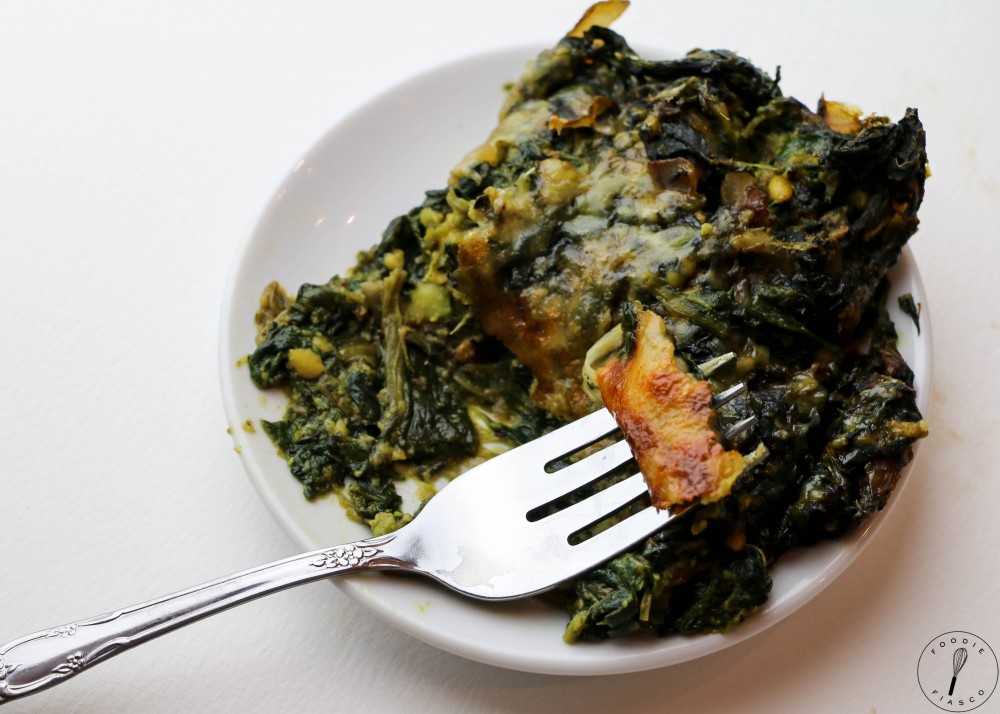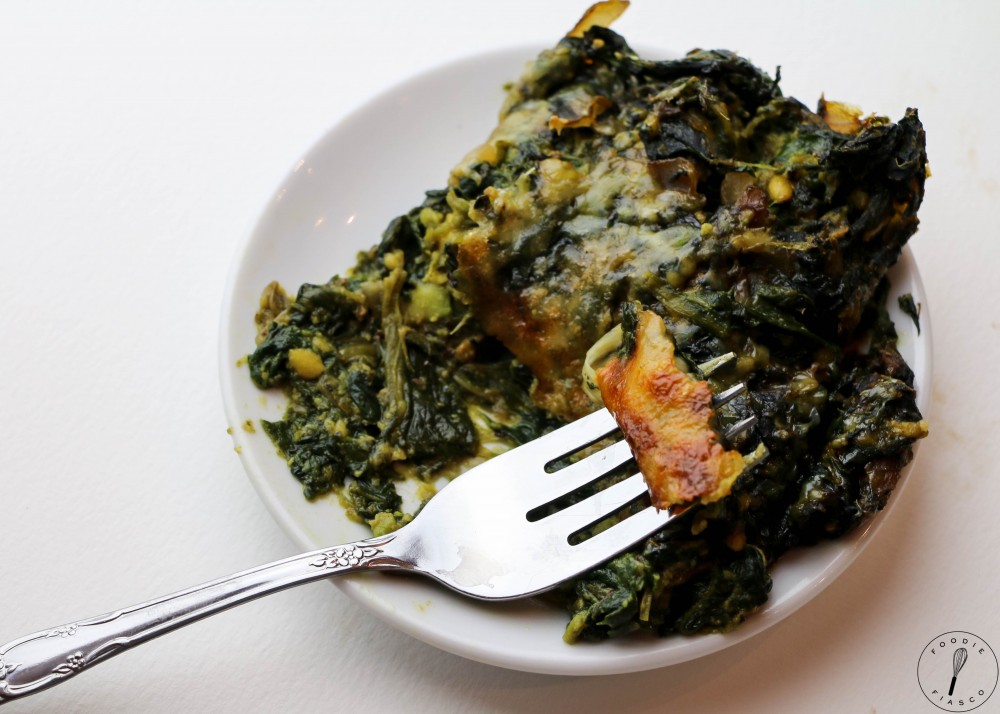 Nutritional Breakdown
Calories
1 small onion (28) + 2 cloves garlic (8) + 24 ounces frozen spinach (108) + 1/2 cup almond milk (15) + 3/4 cup mashed avocado (276) + 5 pieces light string cheese (250) / 6 = 115 calories per serving
Net Carbs
1 small onion (6g) + 2 cloves garlic (2g) + 24 ounces frozen spinach (0g) + 1/2 cup almond milk (0g) + 3/4 cup mashed avocado (3g) + 5 pieces light string cheese (0g) / 6 = 1.8g net carbs per serving
Protein
1 small onion (1g) + 2 cloves garlic (0g) + 24 ounces frozen spinach (18g) + 1/2 cup almond milk (0.5g) + 3/4 cup mashed avocado (3g) + 5 pieces light string cheese (30g) / 6 = 9g protein per serving
Adapted from All Recipes

Cheesy Avocado Creamed Spinach Bake
Ingredients
1 small onion, finely chopped
2 cloves garlic, minced
?2 (10 ounces) packages frozen chopped spinach (thawed and drained)
½ cup almond milk
¾ cup mashed avocado
5 ounces light mozzarella cheese, grated (see note below!)
Instructions
Preheat oven to 425°F. Grease a 1-1/2-quart shallow baking dish with cooking spray or oil and set aside.
Heat a large greased skillet over medium high heat. Add onion and garlic and cook, stirring occasionally, until lightly browned, about 4 to 7 minutes. Add spinach and cook until spinach is hot, about 5 minutes. Drain any liquid from the mixture and transfer to a bowl.
Pour almond milk into the skillet and return to medium heat. Add in mashed avocado and whisk vigorously until as smooth as possible. Add the spinach mixture back into the pot and stir to combine. Stirring occasionally, cook until the mixture is thoroughly warmed and starting to brown. Remove from heat and stir in salt, pepper, and 3 ounces of grated cheese.
Transfer the mixture to the prepared baking dish and bake in the oven until bubbly and golden brown on top, about 20 to 25 minutes. Let cool slightly and devour.
Notes
In terms of the cheese, I actually love using light string cheese. The measurement is conveniently done for you, you can't beat the calorie count, and Trader Joe's makes this awesome organic light string cheese, so it's pretty healthy. And it's also delicious. However, if you don't want to use string cheese for any reason (which I totally respect), then feel free to use five ounces of your shredded cheese of choice. Vegan cheese would also work beautifully here.
Nutrition Information
Serving size:
⅙ recipe
Calories:
115
Net Carbs:
1.8g
Protein:
9g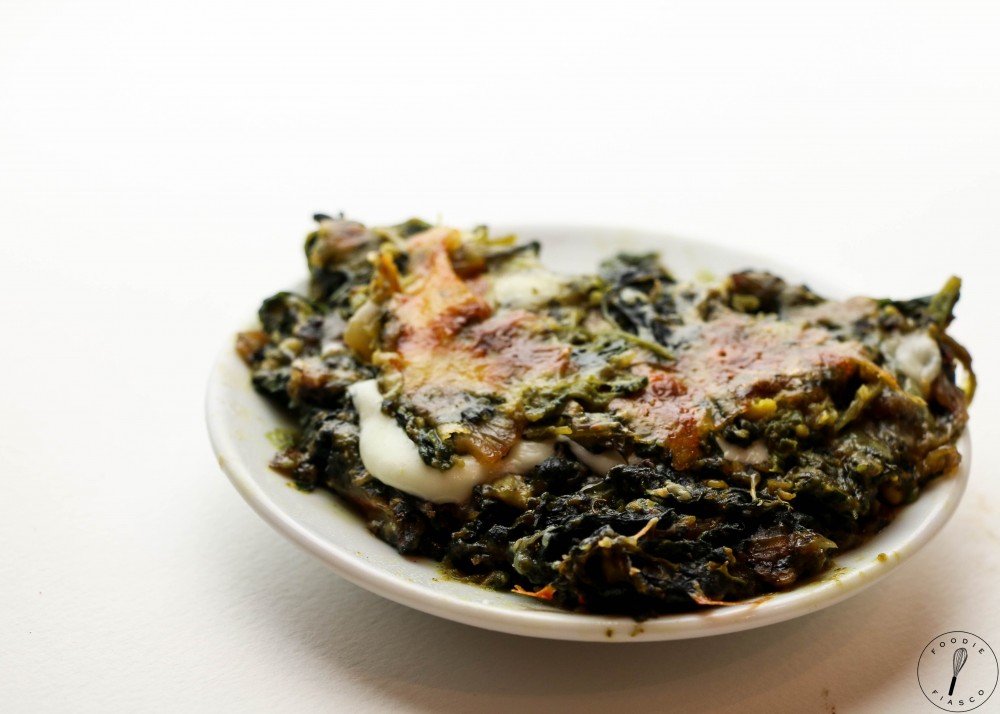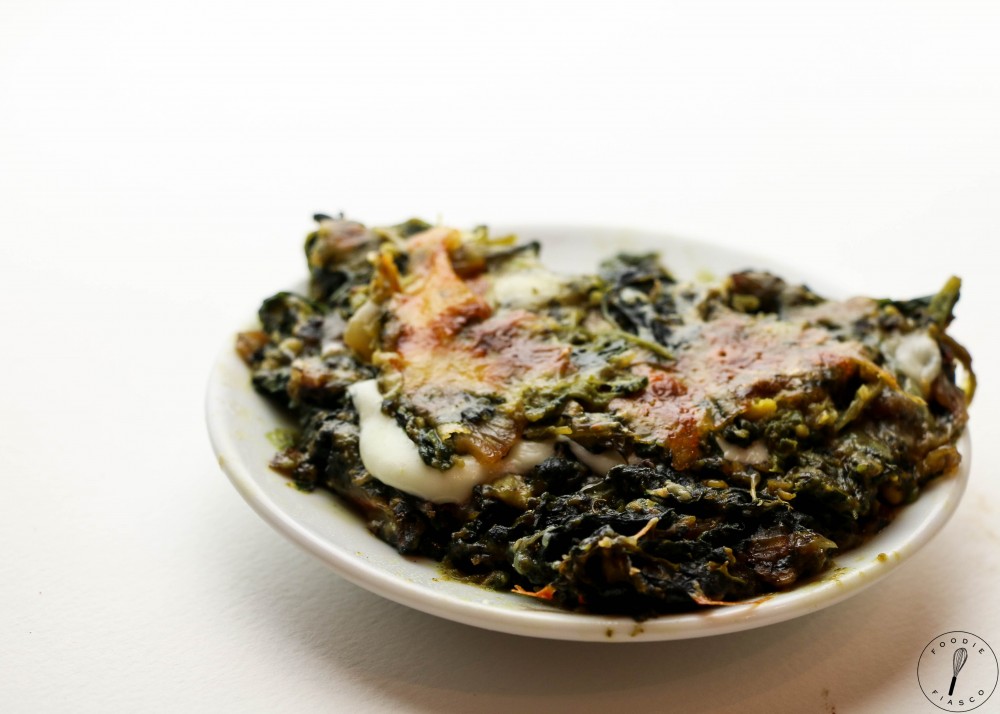 Other savory favorites:
Cauliflower Risotto with Roasted Mushrooms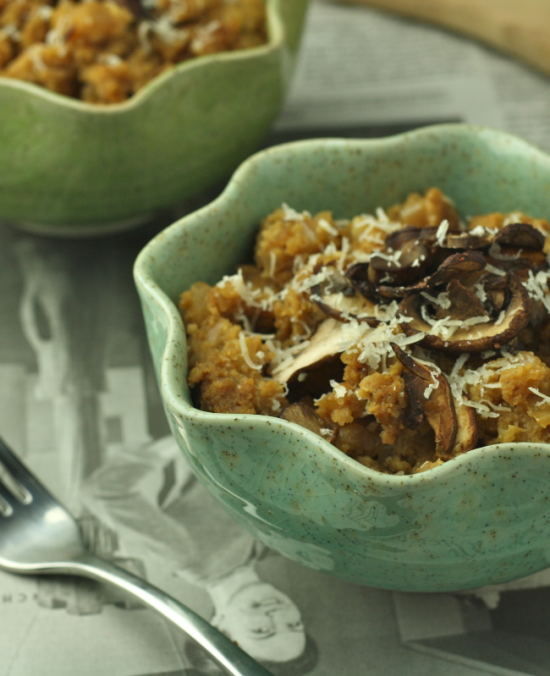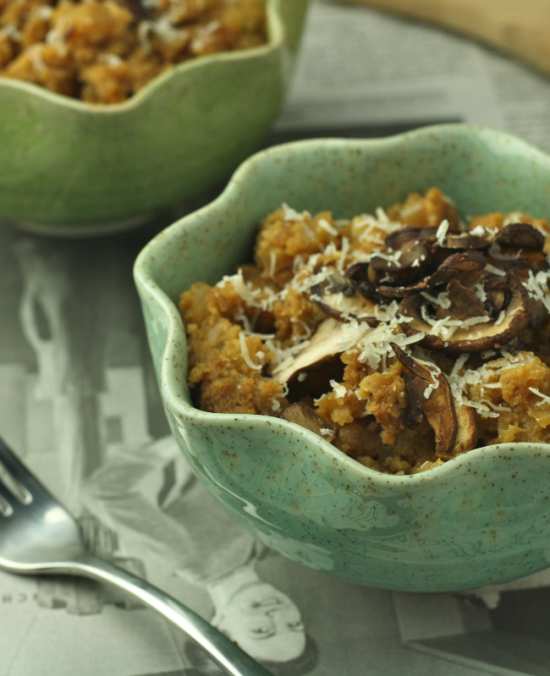 Healthy Spinach and Artichoke Dip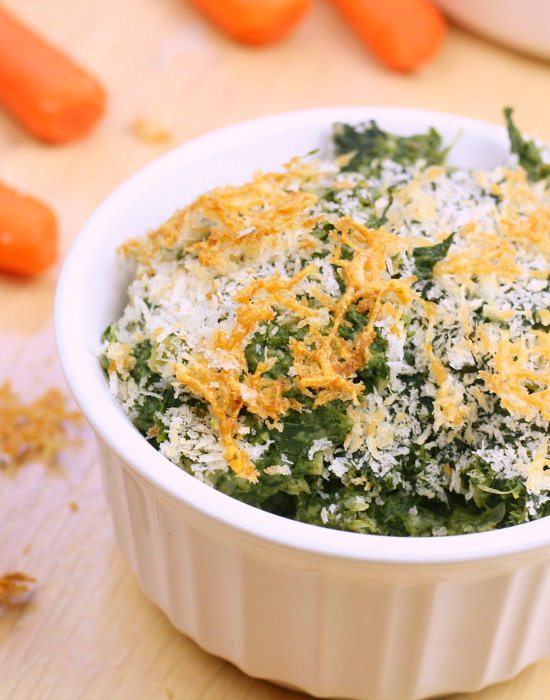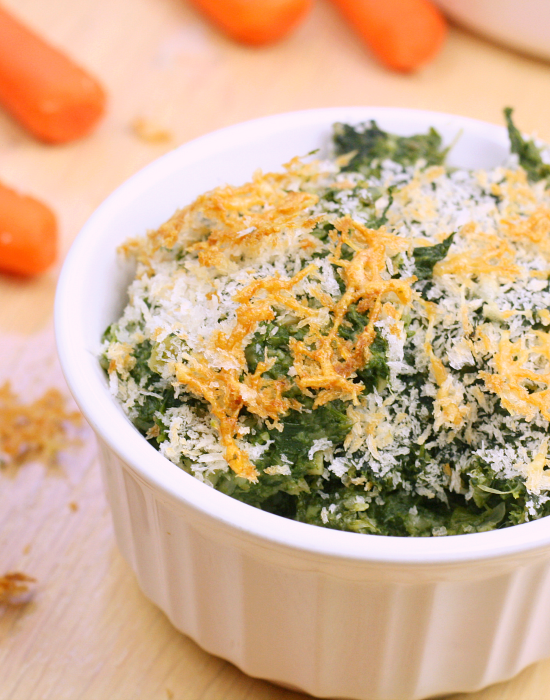 Are you a creamed spinach fan?
Back in my childhood picky eater phase (which hasn't really ended if we're being honest), creamed spinach was the only way to get me to eat anything green. My childhood self would be very happy with how this turned out!