Meet your holiday table's new best friend.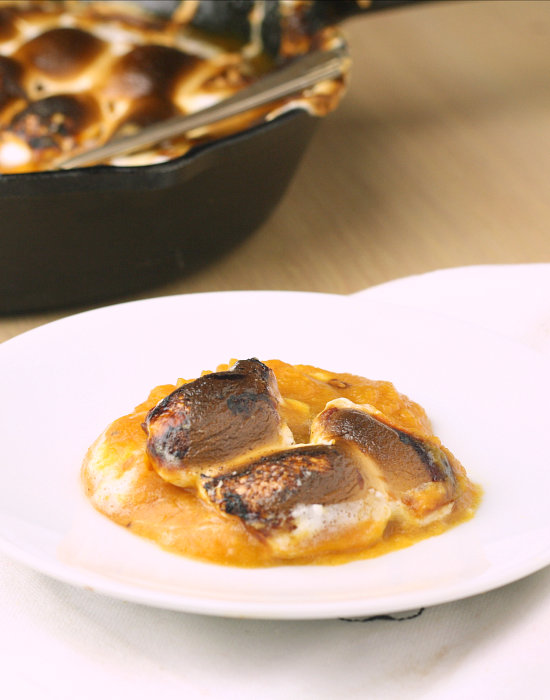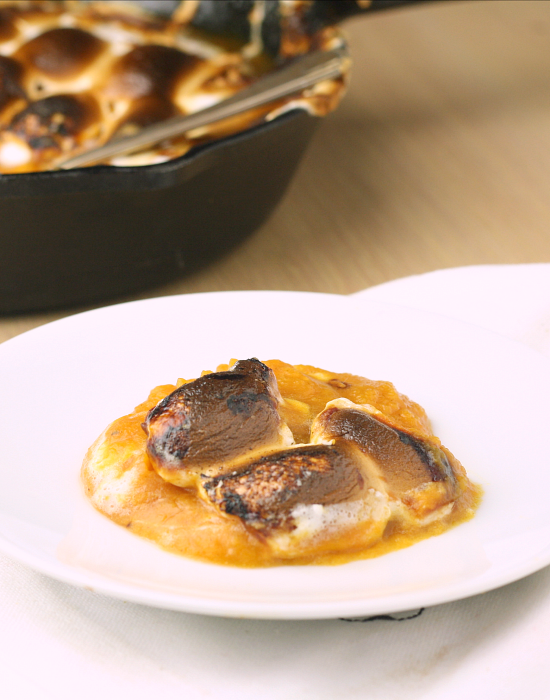 I can give you a beautiful story about how my family has bonded over sweet potato/marshmallow concoctions at our festivities since just about forever, but I don't think I can do this dish justice. Just believe me when I say it's magical.
Butternut squash is the sweet potato's cooler yet terribly underated cousin, and it's about time we showed it some love. It's creamy, flavorful, and has a fraction of the calories and carbs of sweet potato.
Pureed with the perfect blend of spices and served with a generous helping of toasted marshmallows, this underrated beauty is about to be the star in a dish you won't soon forget.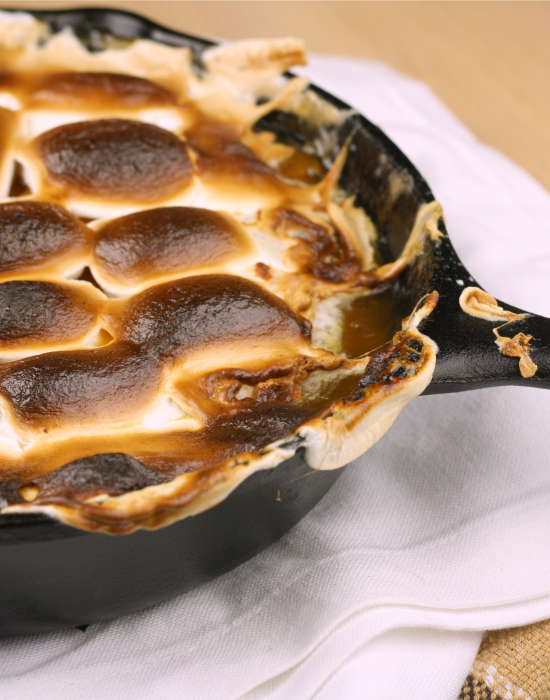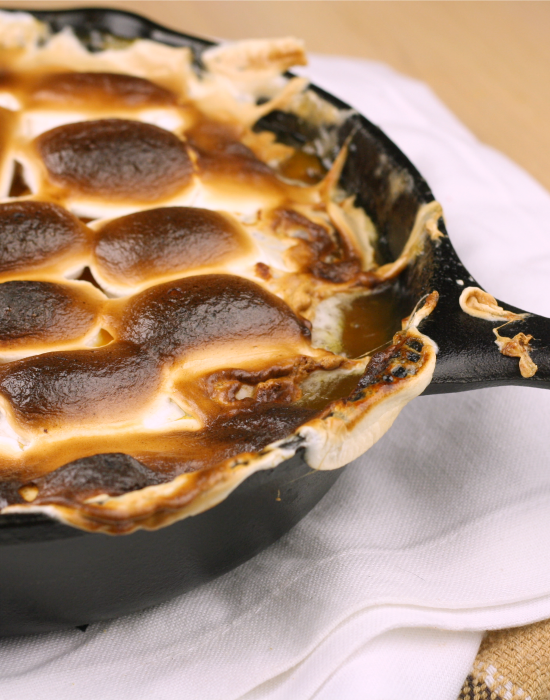 The party-goers at the Thanksgiving celebration I brought this to gobbled it up and begged for the recipe. I don't understand how vegetables can taste so good, and frankly, I don't really care. All I know it that now I'm getting hungry.
Is it possible to want more leftovers? Apparently. Excuse me while I go make another batch. it doesn't make sense and I love it.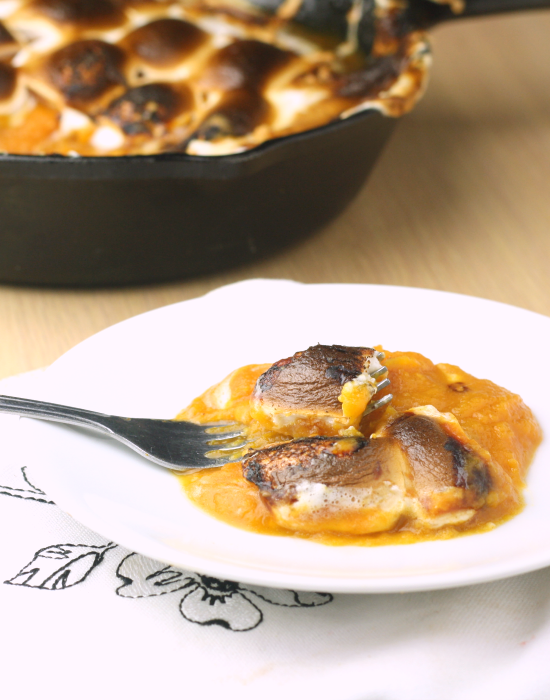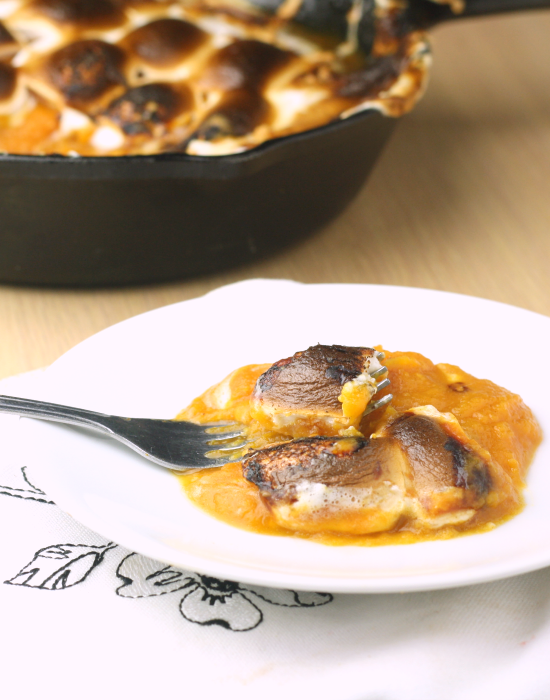 Start by making your golden puree. I didn't give exact measurements for the spices because I want to encourage sampling. Be the master of your domain. Taste as you go! It's liberating. And delicious.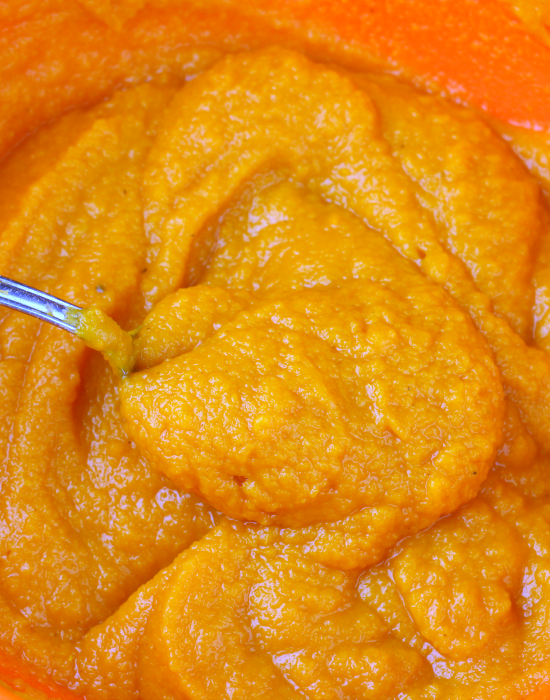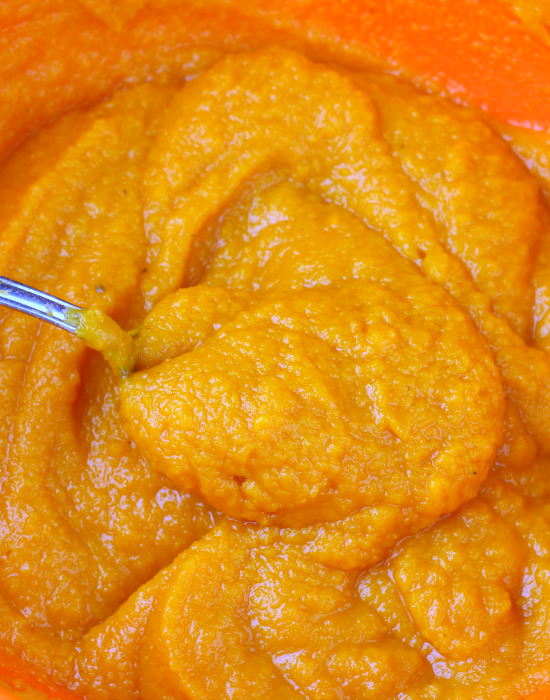 Now add to your baking dish of choice. I used a cast iron skillet because my baking dish of choice may or may not have been clean and heaven knows I do love my cast iron skillet.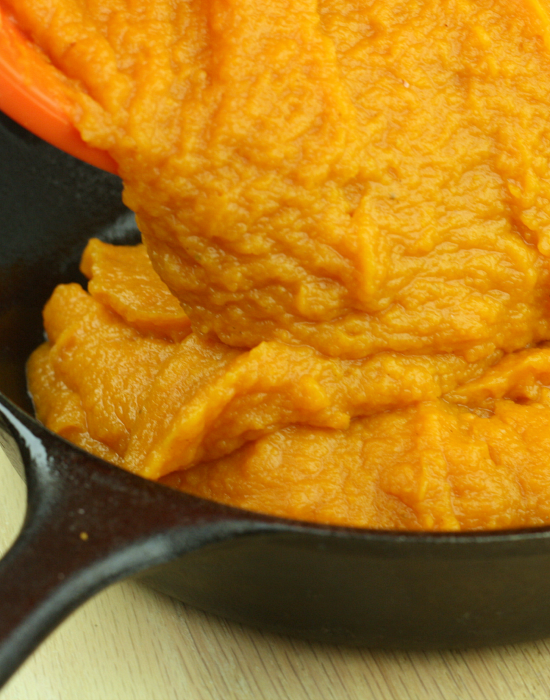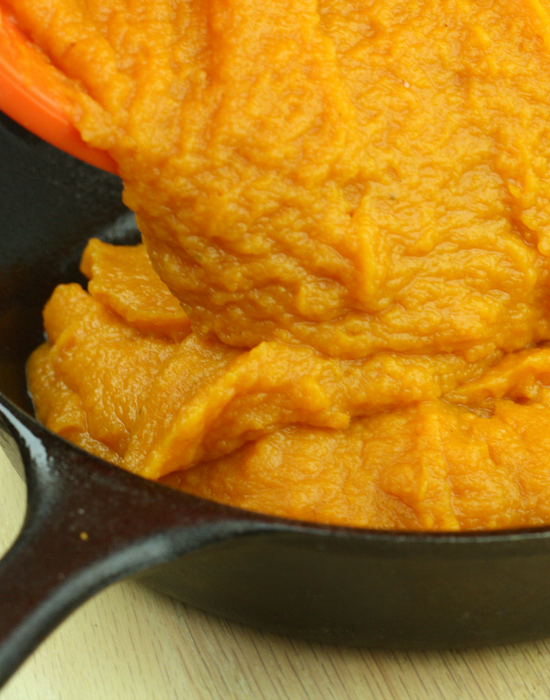 Smooth it out, making sure to dedicate a moment to appreciating the creaminess.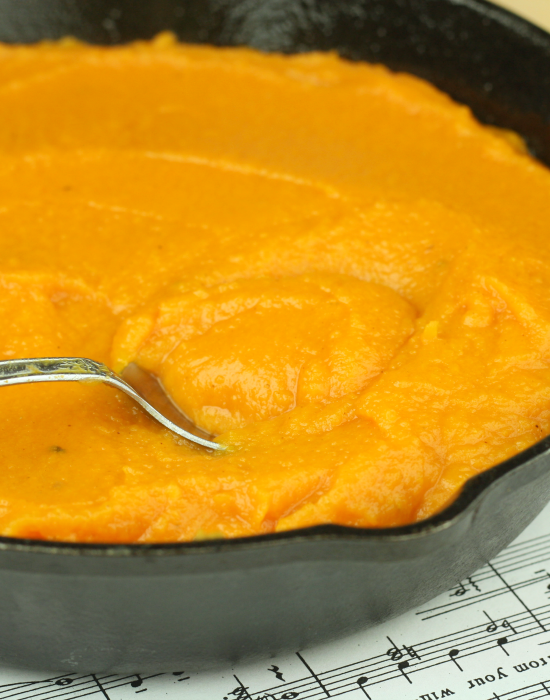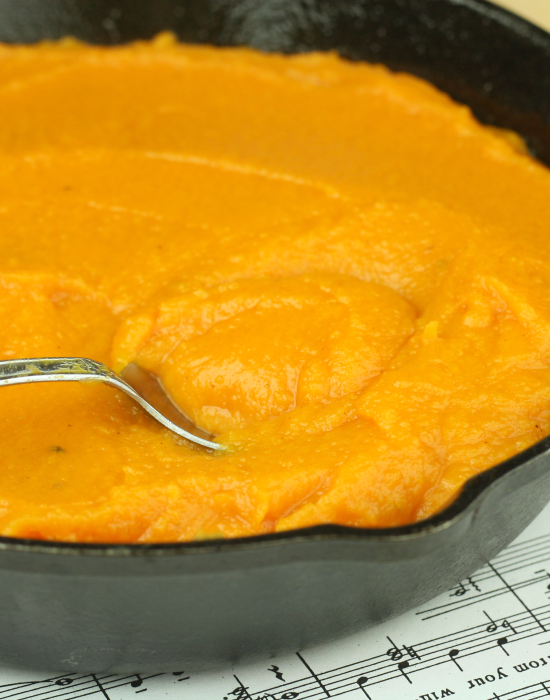 "Gee, I wish this had fewer marshmallows," said no one ever.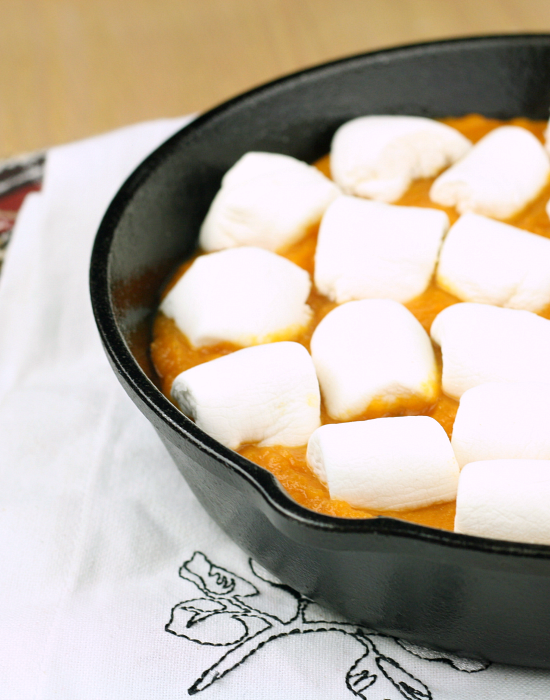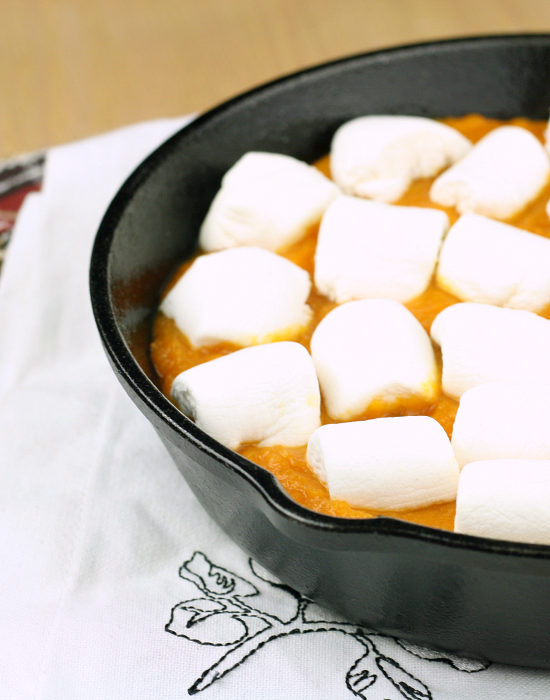 Darn it, this casserole could win a beauty pagent.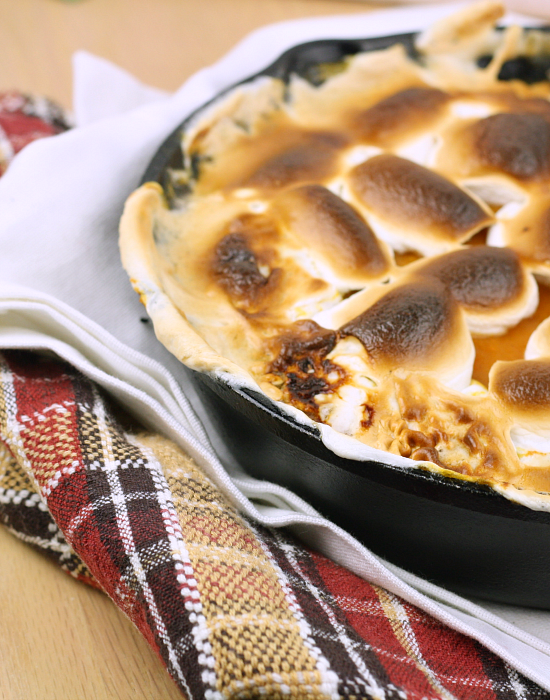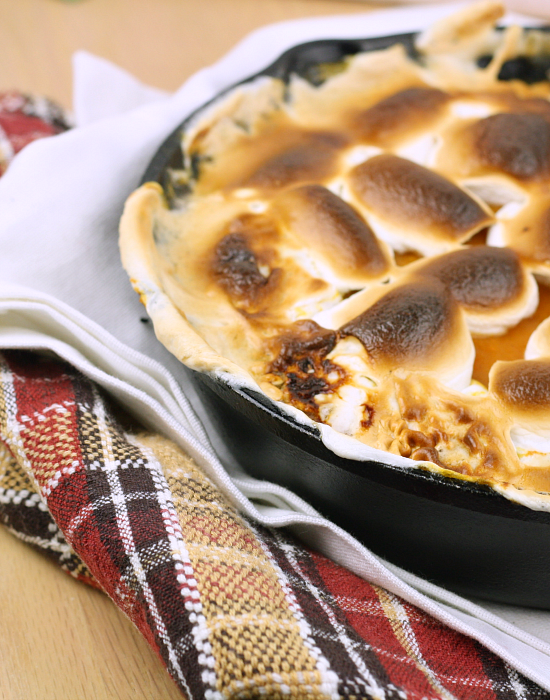 Make sure to give yourself a generous helping. You've earned it! And this isn't going to last long.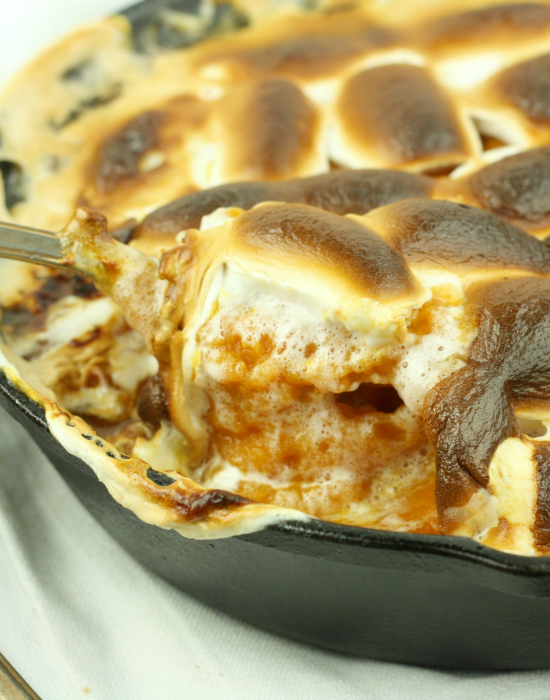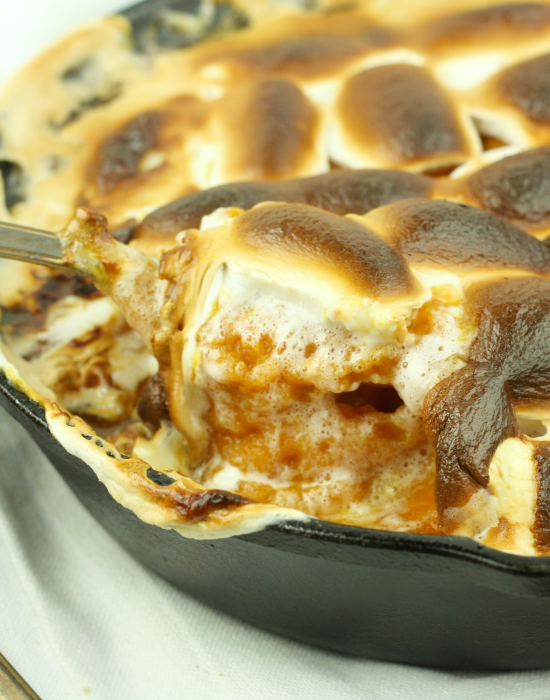 Yield: 8 servings

Low Carb "Sweet Potato" Casserole

15 minPrep Time:

2 hrCook Time:

2 hr, 15 Total Time:

Ingredients
1 large butternut squash
2-3 tablespoons almond milk
Sweetener
Cinnamon
Salt and pepper
Curry powder
1 cup mini marshmallows
Instructions
Preheat oven to 450°F. Line a baking sheet with foil and set aside.
Cut butternut squash in half lengthwise and scoop out seeds and flesh. Place the two halves on the baking sheet cut side down on the prepared baking sheet and bake in the oven at 450°F for 1 hour and 30 minutes, or until soft, golden, and completely cooked through. Reduce oven temperature to 375°F.
Scoop the squash flesh into a large bowl. Mash in the almond milk one tablespoon at a time until you reach your desired consistency, and add sweetener, cinnamon, salt, pepper, and curry powder to taste. Transfer to a blender or use an immersion blender and puree until smooth.
Grease an 8 inch baking dish. Scoop the squash puree into the dish, top evenly with the mini marshmallows, and bake in the oven at 375°F until cooked through and golden on top. Broil for a minute or until the marshmallows are beautifully browned. Devour.
Notes

Nutritional information calculated with 5 cup cubed butternut squash and calorie free sweetener.

7.8.1.2

308

https://www.foodiefiasco.com/low-carb-sweet-potato-casserole/

Nutrition

Calories: 80 cal

Fat: 1 gram g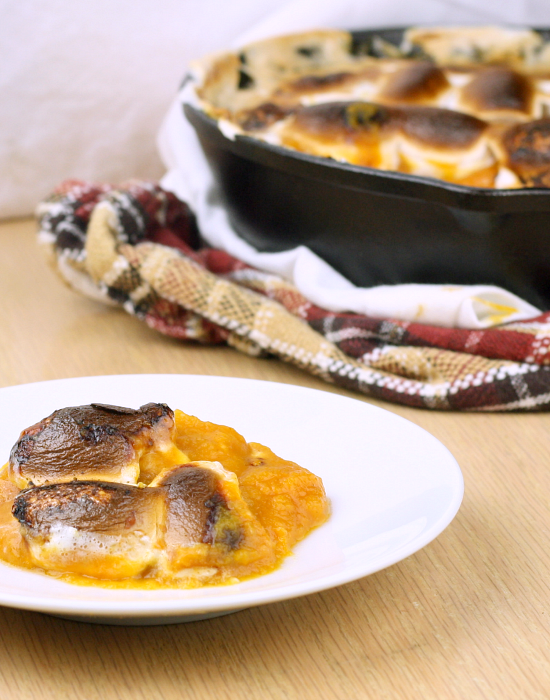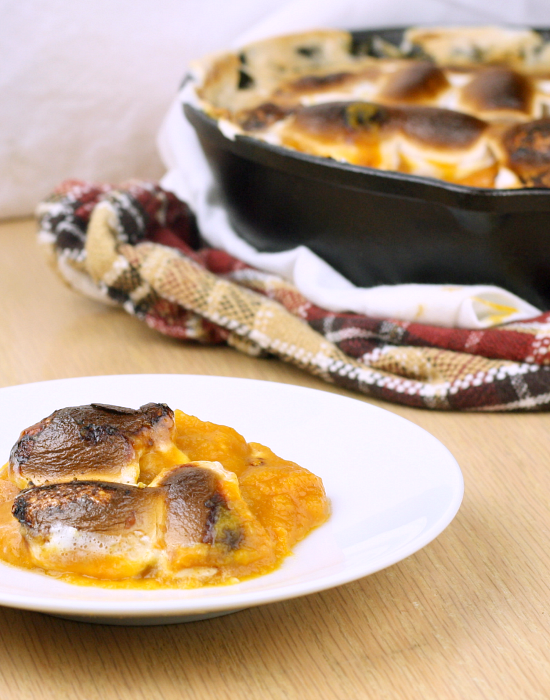 Have you ever tried butternut as a substitute for sweet potato?
If you have not, just know it's magical. I hope you love it!