Happy holidays! Thanks for inviting me over.
Wow, what a beautiful house you have!
I'm sorry I'm indecisive, but I didn't know what to bring.
So I brought a bunch of stuff! I hope you don't mind.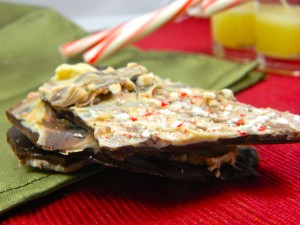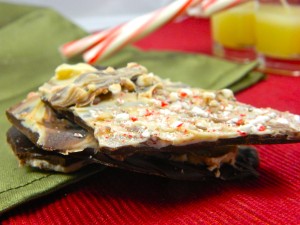 What will you eat first? Want this cake?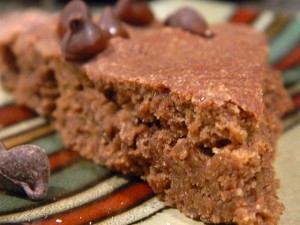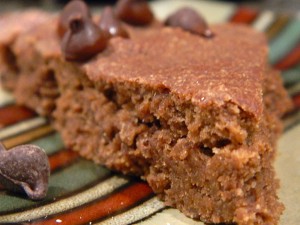 Or how about this chocolate?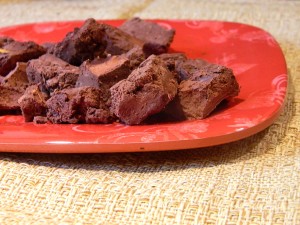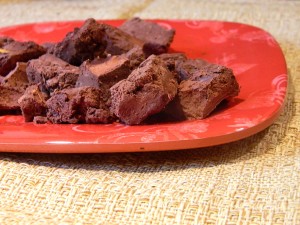 No, I can tell you want donuts.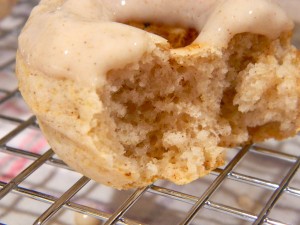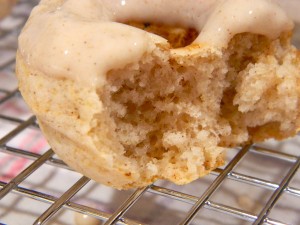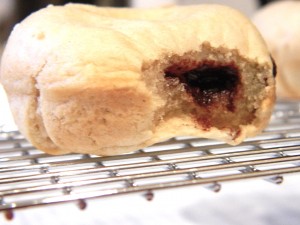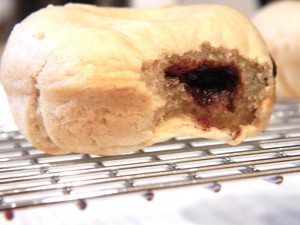 Oh, never mind. You can't have any of those things. Sorry.
All the other guests ate them already. Darn.
Wait. I have something for you.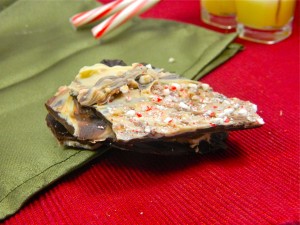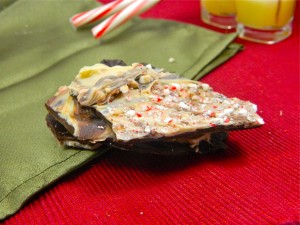 Come here.
Closer…
a bit more…
Okay. Stop. That's my personal space bubble.
I knew everything would be eaten too quickly, so I saved the best for you, my dear friend.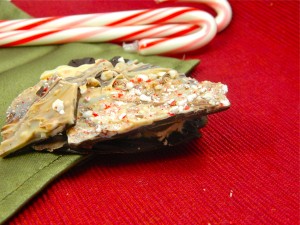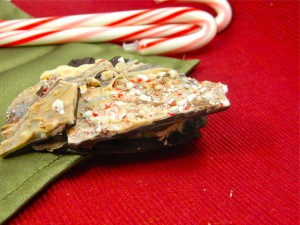 Peppermint bark.
You like it?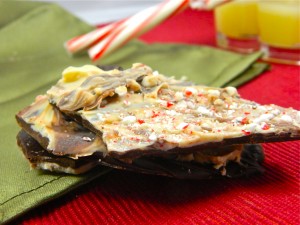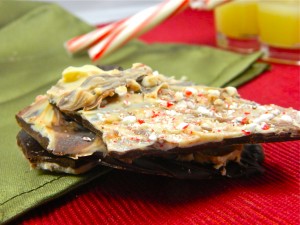 Oh, you love it? Thanks.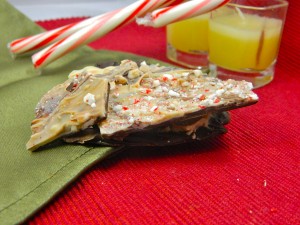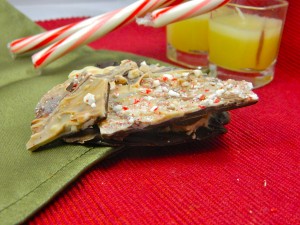 Yes, you can give me a hug.
What You Really Wanted: Peppermint Bark (3 Ingredient, Vegan, Gluten Free)
When I fed this to my mom, she immediately proceeded to make plans on how I would mass produce the stuff to butter up our friends. She said how if she went to Neiman Marcus and spent $1000 on peppermint bark, it wouldn't touch this stuff. Thanks, Mom! She has excellent taste, by the way. Just saying.
Inspired by Brittany of GotheXtraMile
Makes about 15 pieces
Ingredients
1c. or 6 oz. of semisweet chocolate chips (can use vegan, if desired)
1c. or 6oz. of white chocolate chips (can use vegan, if desired)
2 candy canes
Directions
Melt semisweet chocolate. If you want to be fancy with a double boiler, congrats. You're on your own. If you want to play it safe with the microwave, stick with me. Microwave the semisweet chips for 30 seconds, stir, microwave for 30 seconds, stir, microwave for 15 seconds, and stir. If they aren't melted yet, keep microwaving and stirring in 15 second intervals until they are. Spread on a silicone mat or parchment lined baking sheet and stick in the fridge until set.
Meanwhile, melt the white chocolate the same way. Place the candy canes in a food processor, mini chopper, or blender, and pulse until crushed. Mix in half the crushed candy canes into the melted white chocolate and stir. Spread the white chocolate mixture on top of the set semisweet and evenly sprinkle the remaining crushed candy canes on top. Refrigerate until set, break into pieces, and try not to eat it all at once.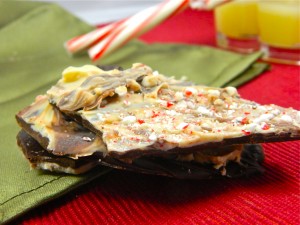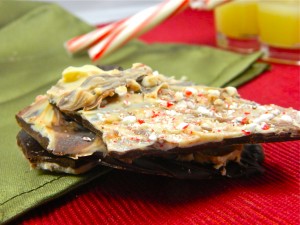 Don't say I didn't warn you.
Enjoy!
-Kelly M.