AKA permission to eat as much Nutella as you want.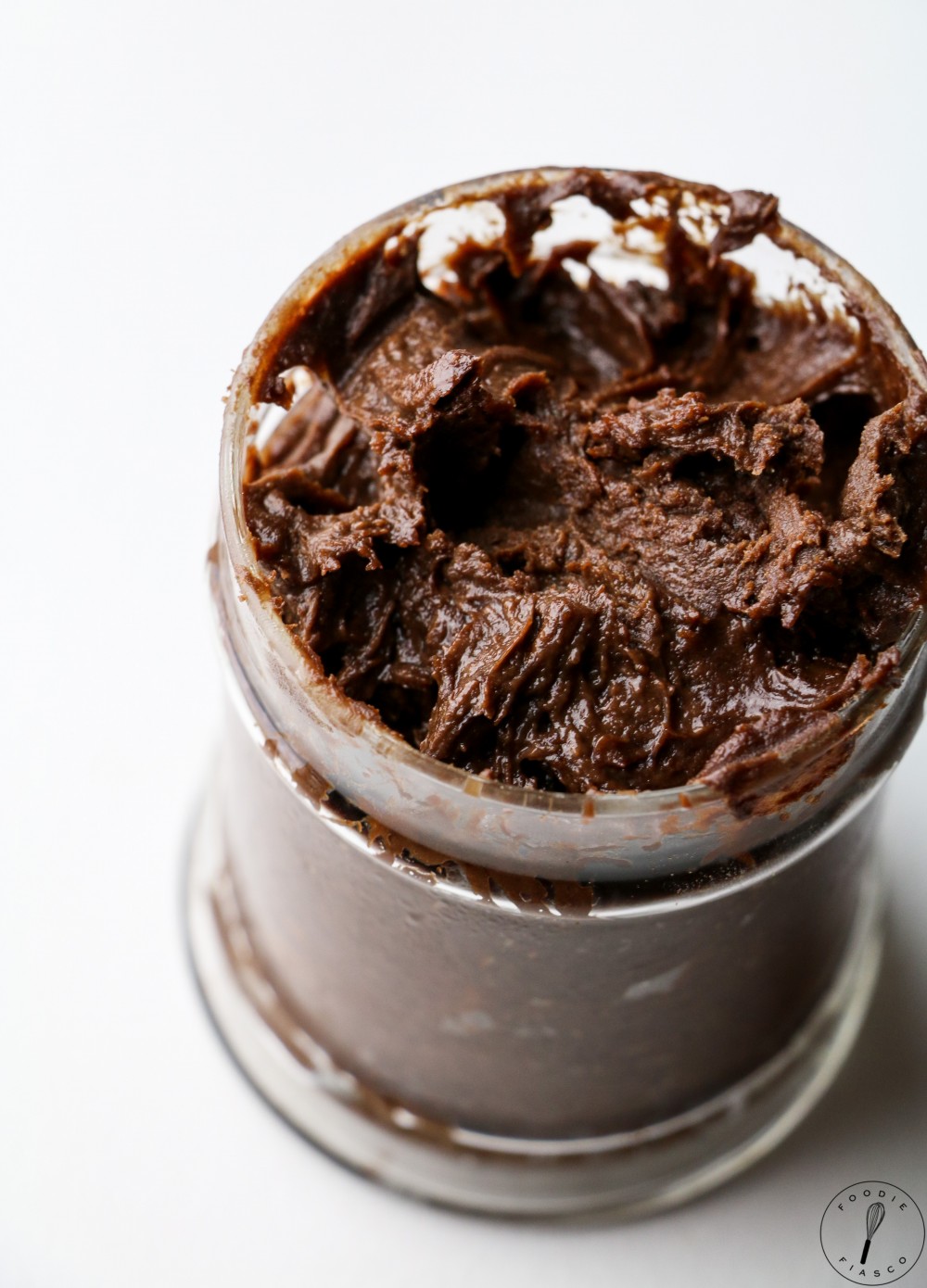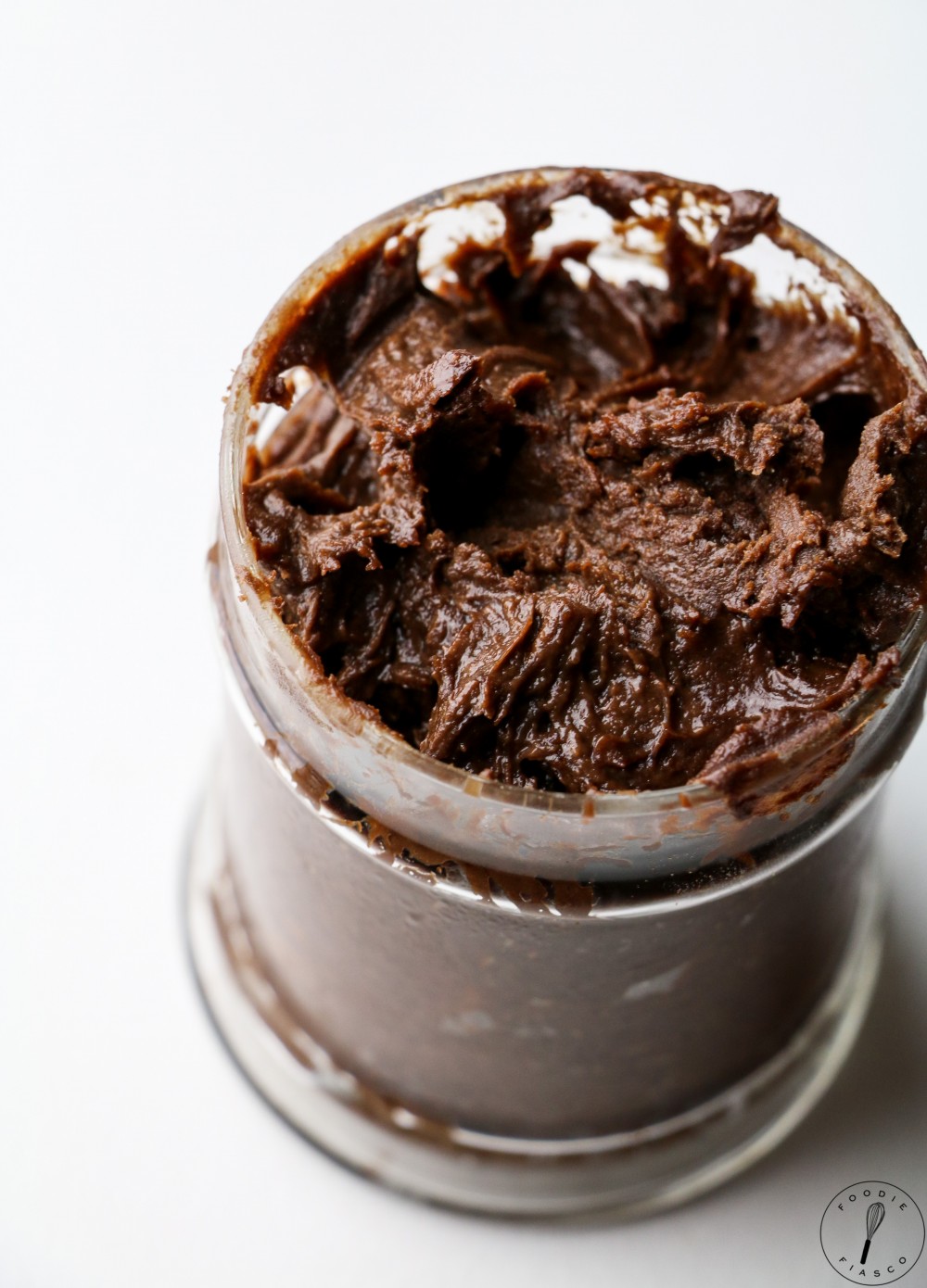 This stuff is RIDICULOUSLY good. It may not be overly photogenic, but it definitely wins the taste congeniality contest.
It tastes like frosting, sweet but not too sweet, while nailing the classic Nutella flavor that everyone is rightfully obsessed with. I was at serious risk of eating the whole jar. Make it and you'll understand.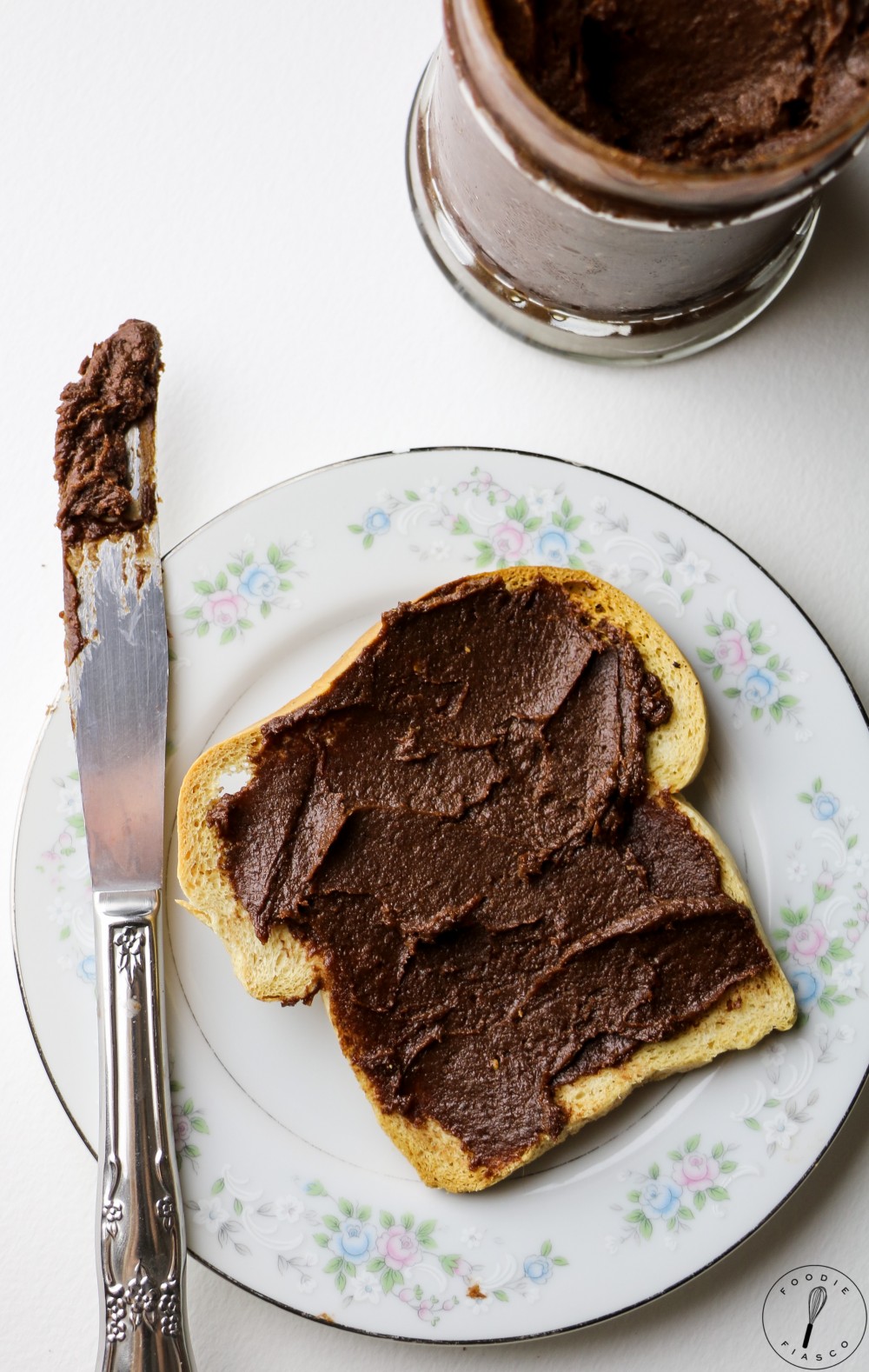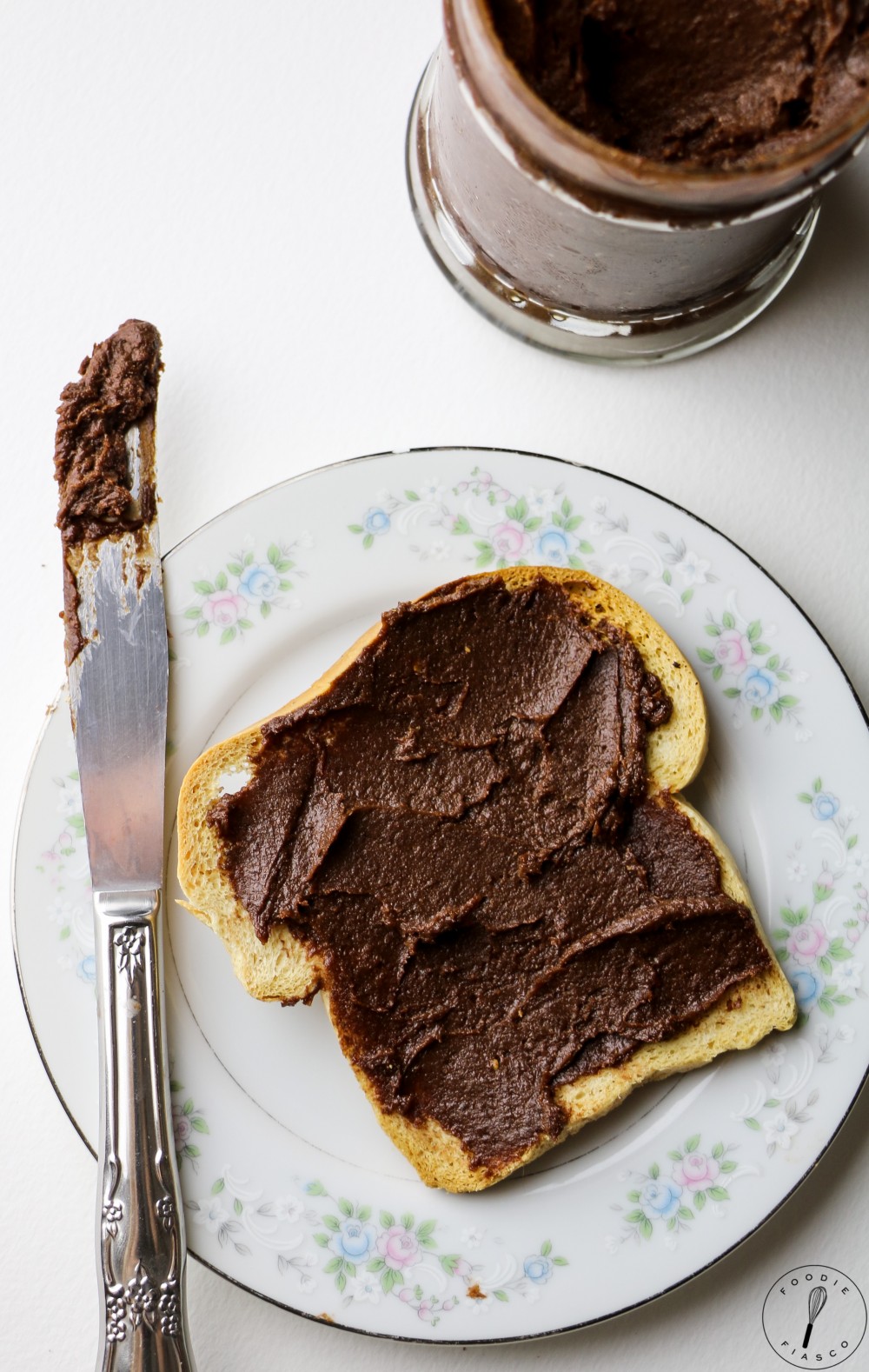 I love the added boost of protein in this recipe, and the chocolate protein powder adds more richness of flavor without the bitterness of additional cocoa powder. Confession time: I'm really not a die-hard chocoholic.
But don't get me wrong! I love savoring a few squares of good dark chocolate, but the bitterness of too much cocoa powder will ruin a recipe for me. This recipe is less bitter than the original, which is perfect for me, and I prefer the texture of this version. And if you are a dark-almost-bitter chocolate enthusiast, then you can easily add more cocoa powder to this recipe!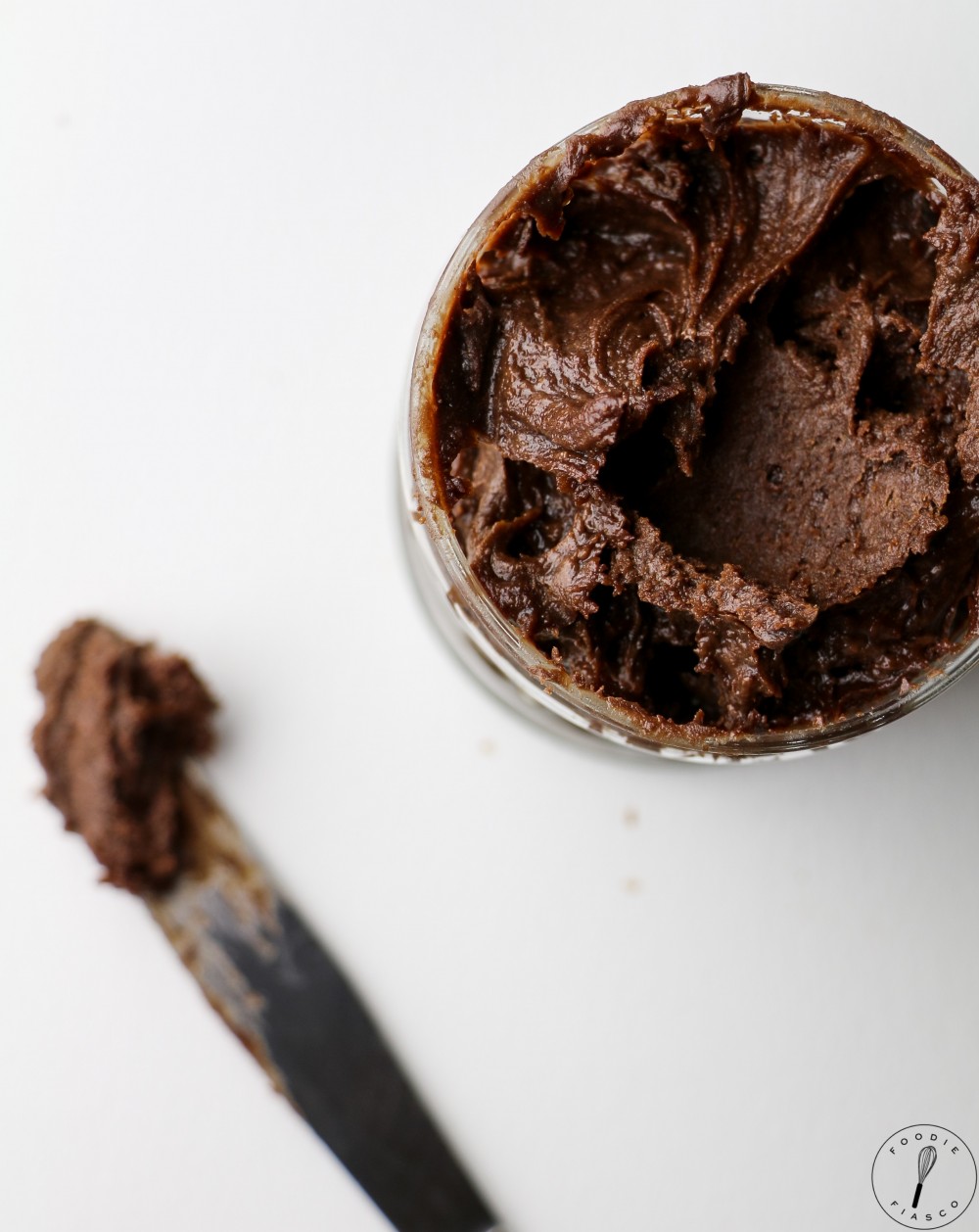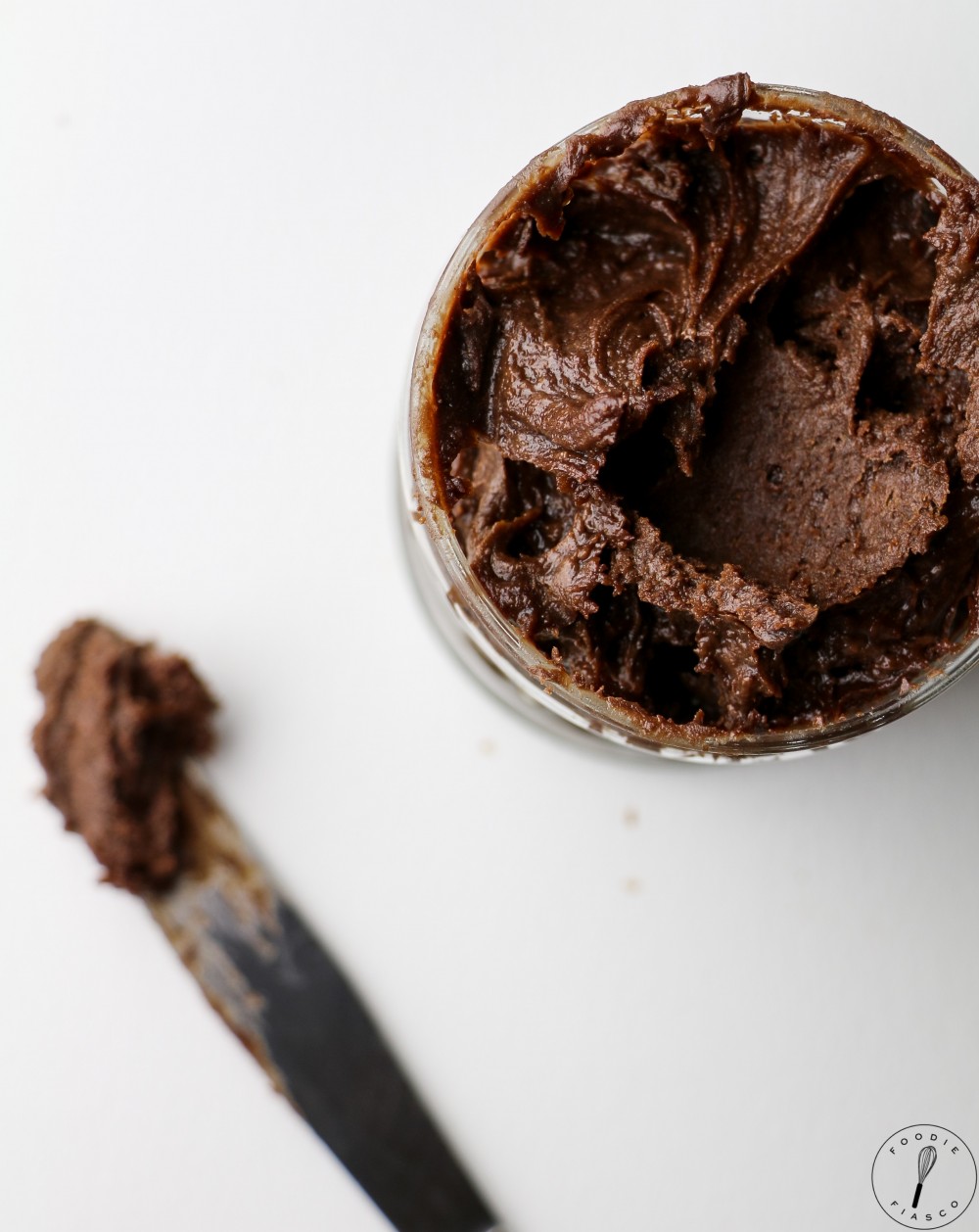 In case you haven't noticed, I've been on a major protein kick, so I'm having lots of fun making protein powder treats. But if protein powder isn't your jam, then allow me to direct you to my Healthy Homemade Nutella 1.0. It's protein-powder free and the texture is closer to that of traditional Nutella.
Either way, you can't go wrong.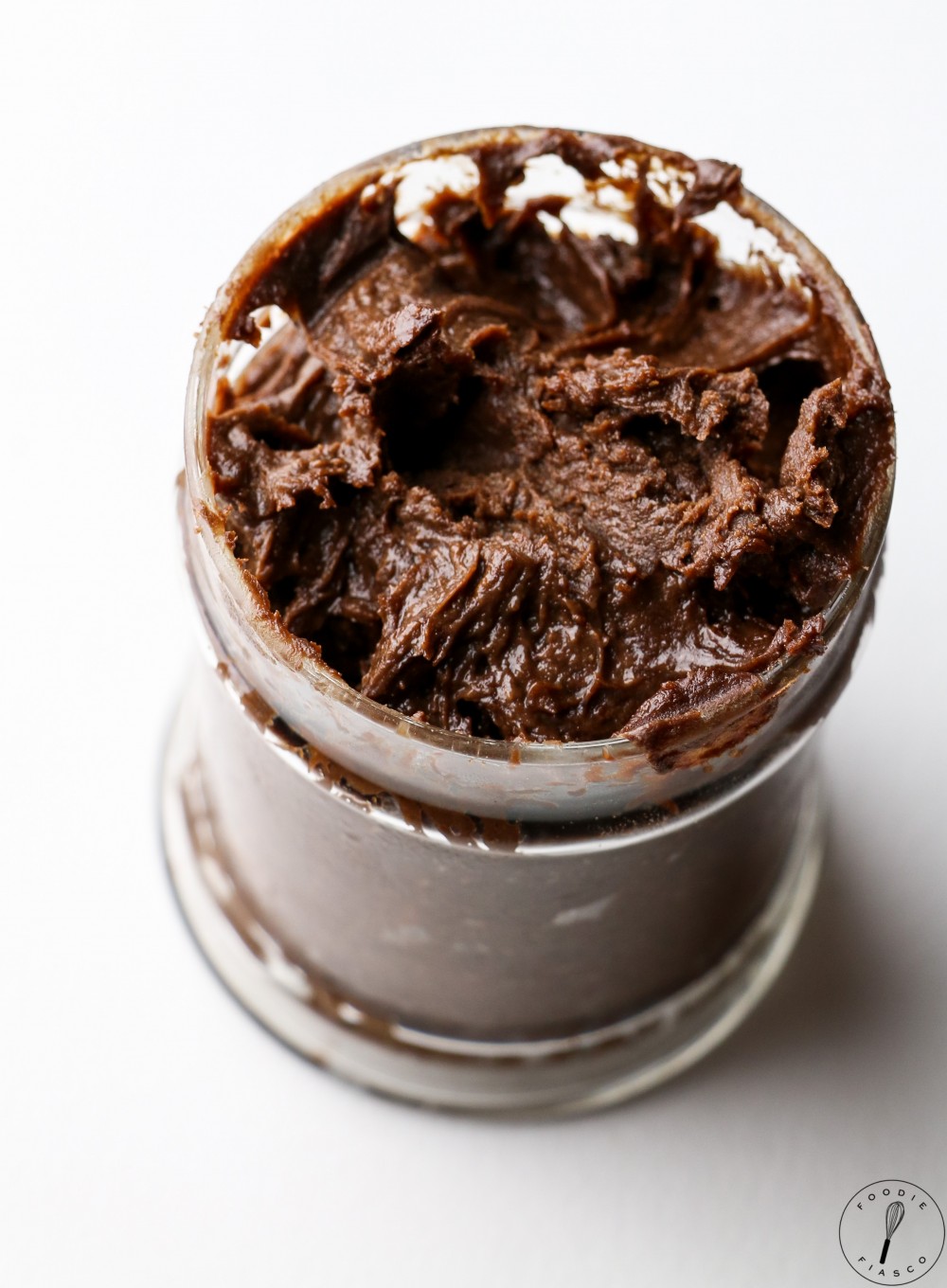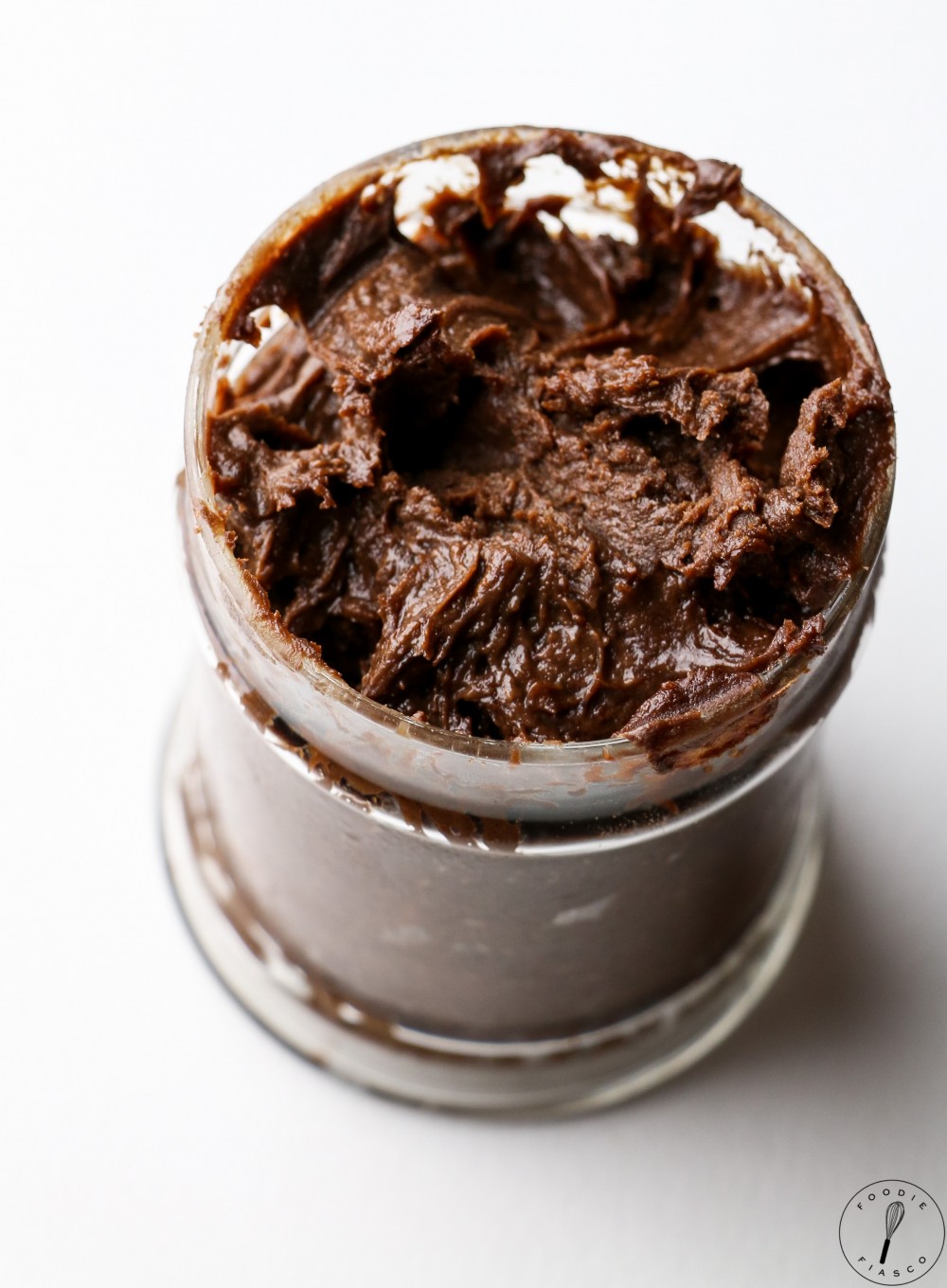 After polishing off about half the batch in a day, I hastily put the rest in a smaller jar and shoved it off on an unsuspecting friend just so I would stop dipping in every time I was even near the kitchen.
(Disclaimer: shove isn't exactly the right word, my friend was actually psyched to have this stuff, especially after she tasted it.)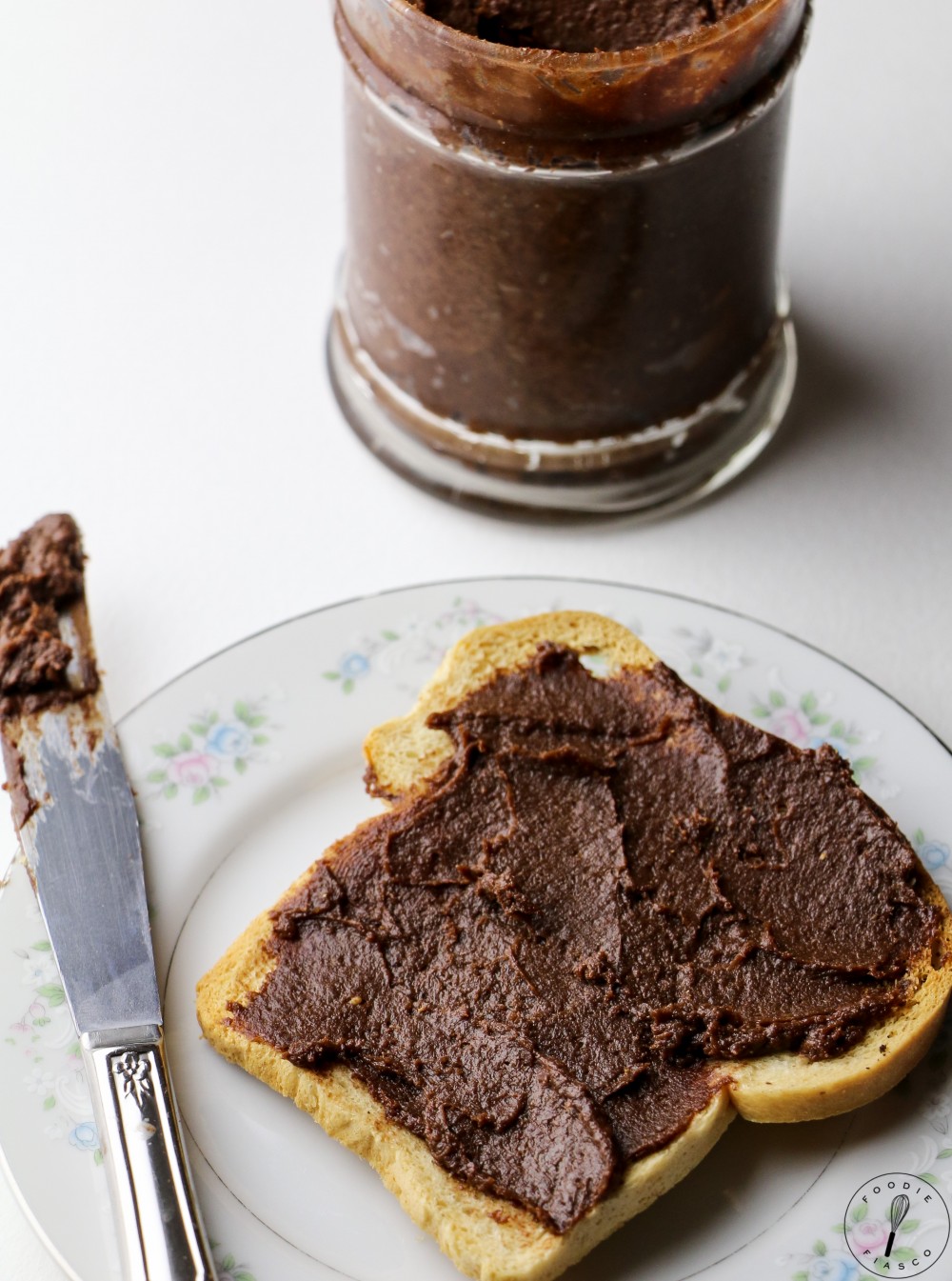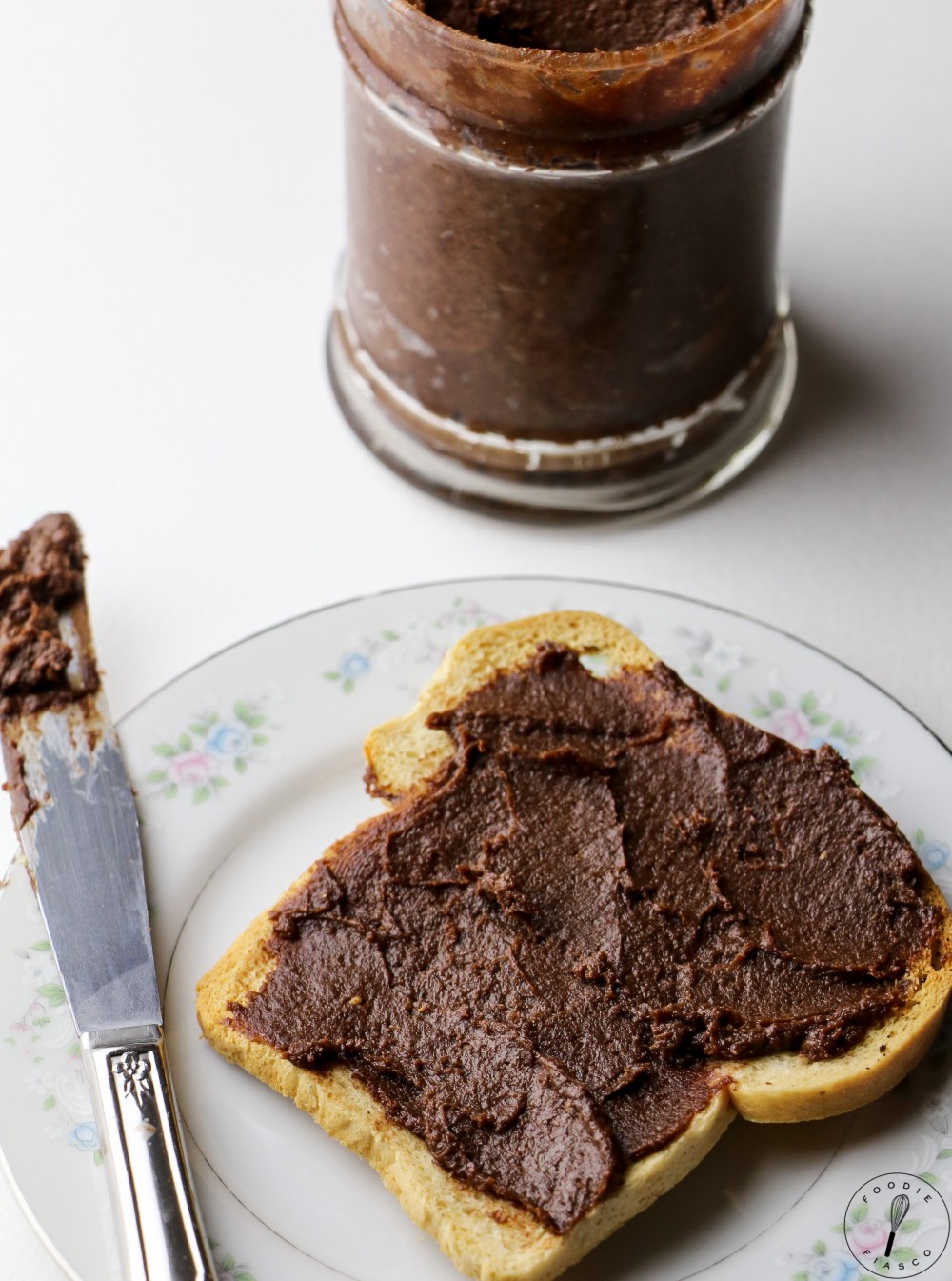 I promise I'm actually a very disciplined eater. I'm a vegetarian who eats low carb, so I never eat meat and I'm really good about keeping my carb intake to a minimum. This is not at all due to deprivation, it's just the diet that works best with my eating style and makes me look/feel best. I determined this after all the trial and error (emphasis on the error) that comes with trying many different dietary lifestyles, gluten free, soy free, vegan, etc.
Although I'm very disciplined about my dietary preferences, when it comes to something AMAZING (like this recipe) that's inside my parameters, portion control isn't, um, always my strong suit.
But that's okay! I am very active (biking 15-20 miles a day), so often times my eyes are smaller than my stomach. Or something like that.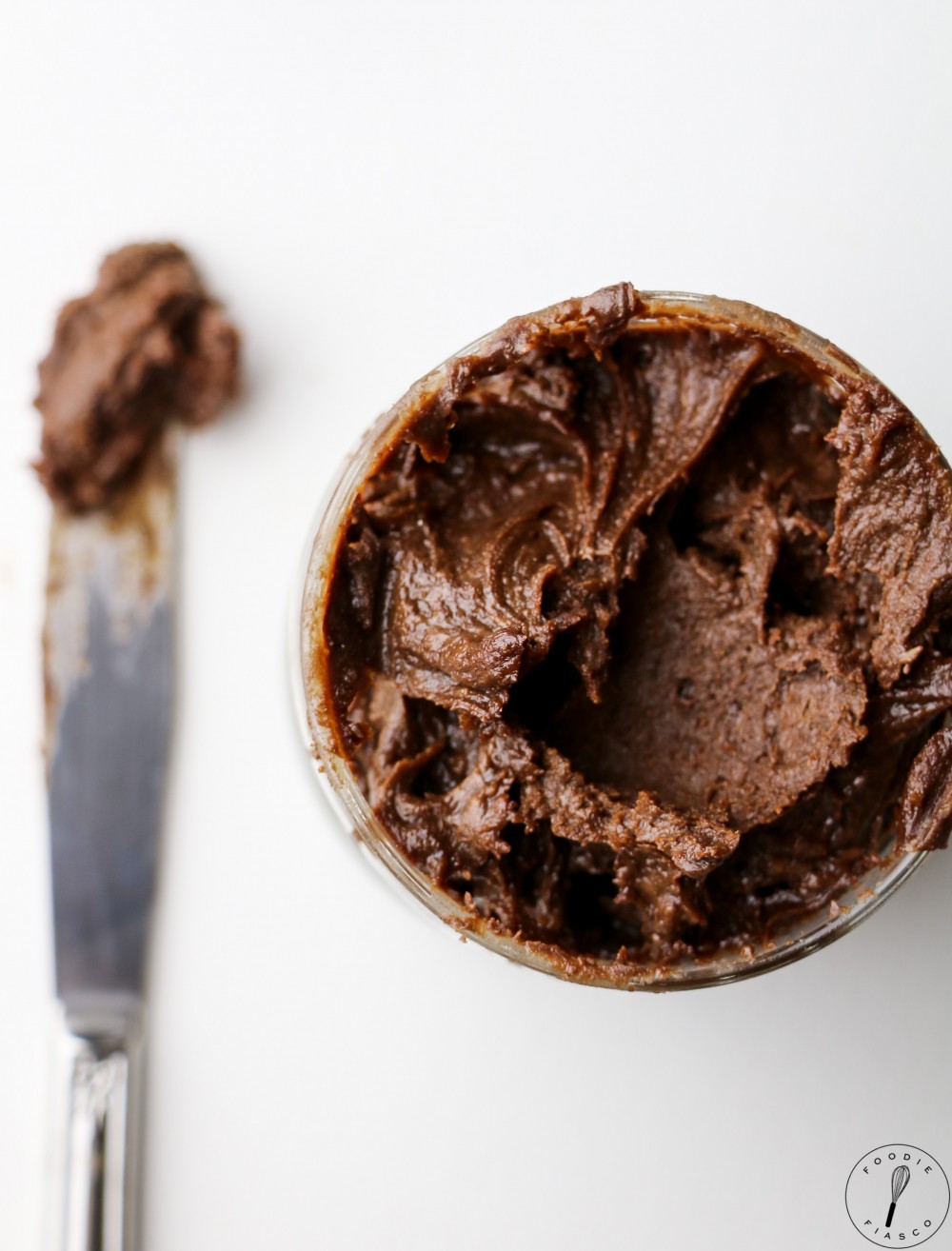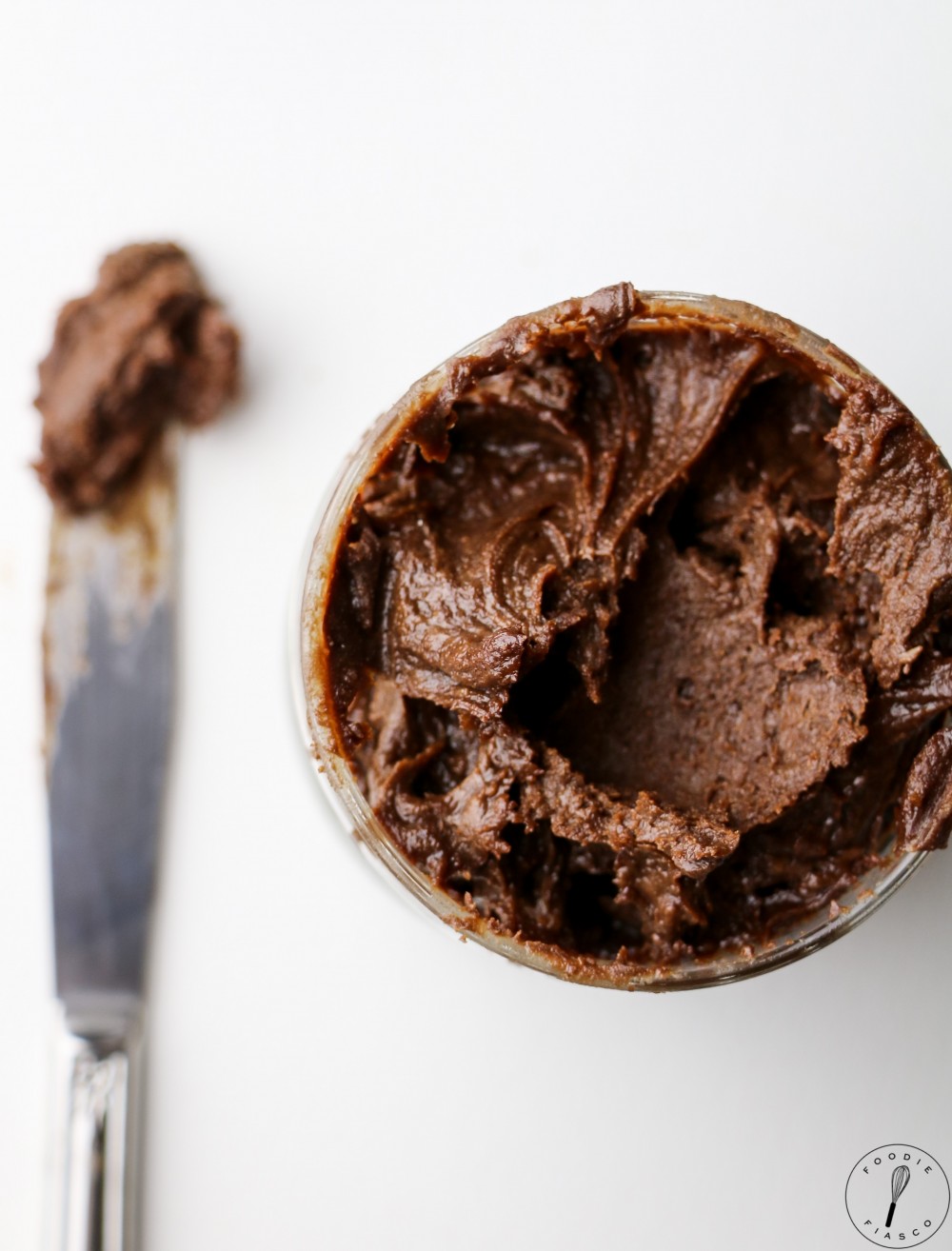 I make low calorie recipes, not because I eat a low calorie diet (I definitely do not! and I definitely do not recommend it!), but because I like to eat large servings without going way overboard on calories.
Since I started biking seriously, I've been logging what I eat on My Fitness Pal a few days a week to make sure I'm eating enough. Not eating enough, especially when you're active, can be very detrimental to your health.
My personal experience with this is that I was eating ~1200 calories/day for years, until I discovered reverse dieting last spring, which genuinely changed my life.
Reverse dieting is where you gradually add more calories to your diet; I personally did 100 calories a week until I reached 1900. (Wow look at that semi colon. I almost never use them in posts. Look at how adult I am now because maturity level is based on punctuation usage obviously.)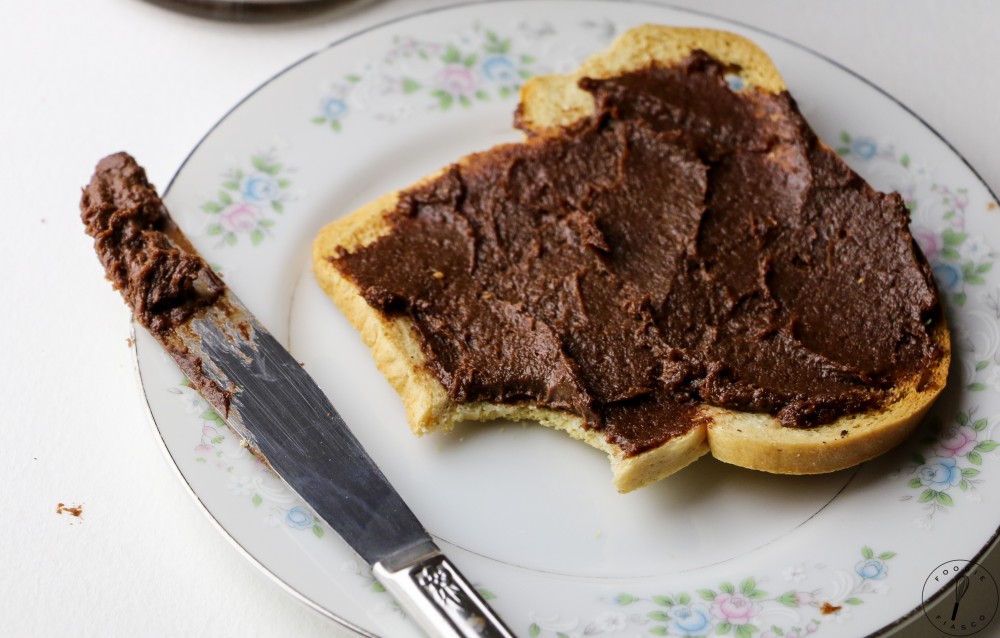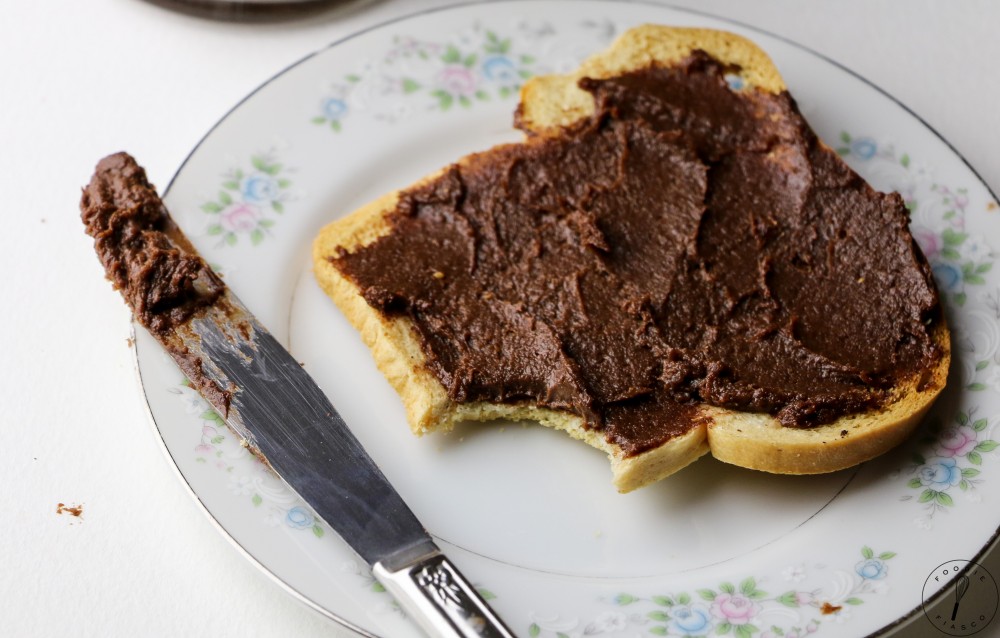 Like most people who under-eat, I was really concerned at first about gaining weight. But you know what happened? After I started eating 700 calories more a day than I used to, I LOST weight. Seriously.
The lesson here, my dear friends, is that if you take care of your body it will take care of you. I now eat almost twice what I used to, and I'm in the best shape of my life. All while eating Nutella like this! I share recipes like this because I want you to be healthy without ever depriving yourself, in terms of both serving size and deliciousness.
I eat ~2300 calories/day, but if I ate the traditional versions of the healthy things I recreate, I'd probably be eating upwards of 3500 calories a day. This is definitely far above maintenance level for a 5′ 4″ female, regardless of activity level.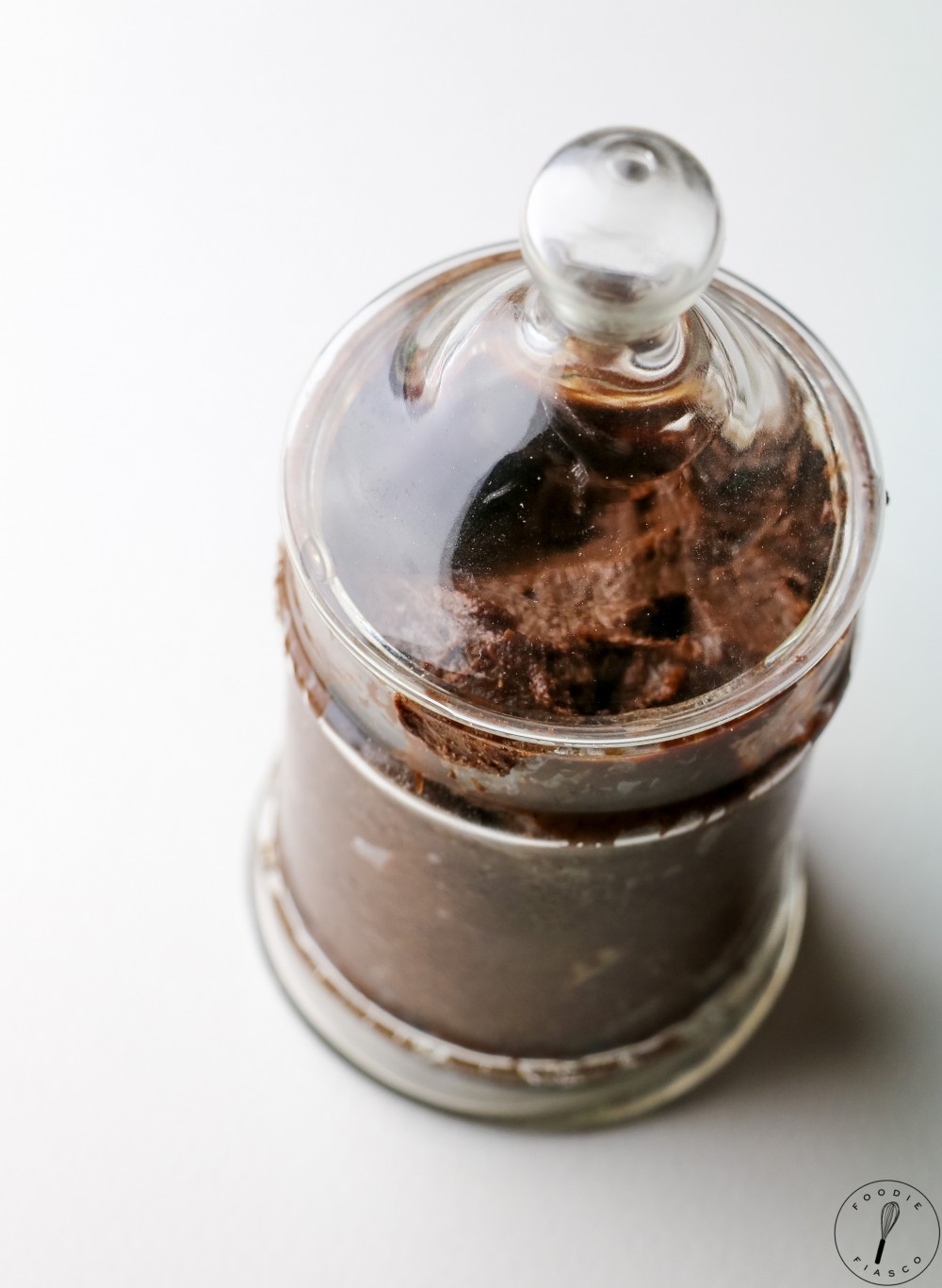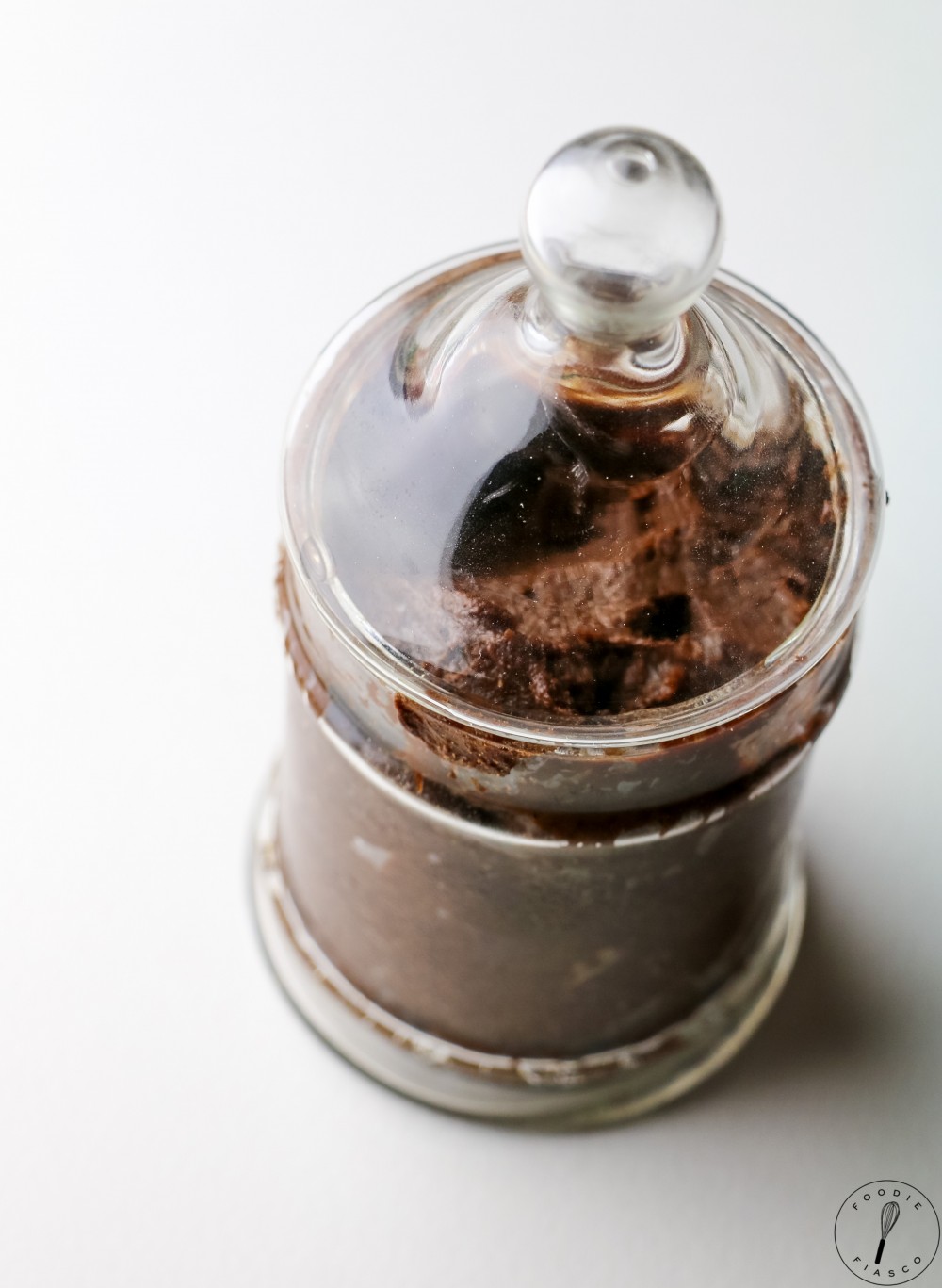 So the point of the story is all for Nutella and Nutella for all. You know the old saying.


Nutritional Breakdown
Calories
2 cups hazelnuts (1440) + 1 cup protein powder (330) + 1/4 cup cocoa powder (40) + 6 tablespoons erythritol (0) / 32 = 57 calories per tablespoon
Net Carbs
2 cups hazelnuts (16g) + 1 cup protein powder (6g) + 1/4 cup cocoa powder (4g) + 6 tablespoons erythritol (0g) / 32 = 1g net carbs per tablespoon
Protein
2 cups hazelnuts (32g) + 1 cup protein powder (69g) + 1/4 cup cocoa powder (4g) + 6 tablespoons erythritol (0g) / 32 = 3g protein per tablespoon
**Update 5/17/17**
A lovely reader names Virginia suggested grinding the erythritol in a coffee grinder or food processor first to help get rid of any graininess.
Homemade Protein Nutella
Ingredients
2 cups hazelnuts, skinned (If you can't find skinned hazelnuts, then I have directions on how to do it below.)
1 cup chocolate protein powder
¼ cup cocoa powder
6 tablespoons erythritol
Instructions
To skin the hazelnuts: (if you have skinned hazelnuts, just skip to the next step!)
Preheat oven to 350°F.
Spread the hazelnuts on a baking sheet and bake for 10 minutes. Using a paper towel, pull the skins off the hazelnuts.
To make the Nutella:
Transfer the hazelnuts to a food processor and process until smooth and buttery, stopping to scrape down as needed, about 10 minutes.
Add in the remaining ingredients and process again until smooth. You can adjust the amount of erythritol if you want it more or less sweet. If the mixture is too thick, you can add almond milk one tablespoon at a time to thin it out. Transfer your homemade Nutella to a jar. It will keep in an airtight container in the refrigerator for about a week. Devour.
Yield: 2 cups
Nutrition: 57 calories, 1g net carbs, 3g protein
Nutrition Information
Serving size:
1 tablespoon (1/32 of recipe)
Calories:
57
Net Carbs:
1 gram
Protein:
3 grams
More copycat favorites:
Healthy Homemade Gingerbread Latte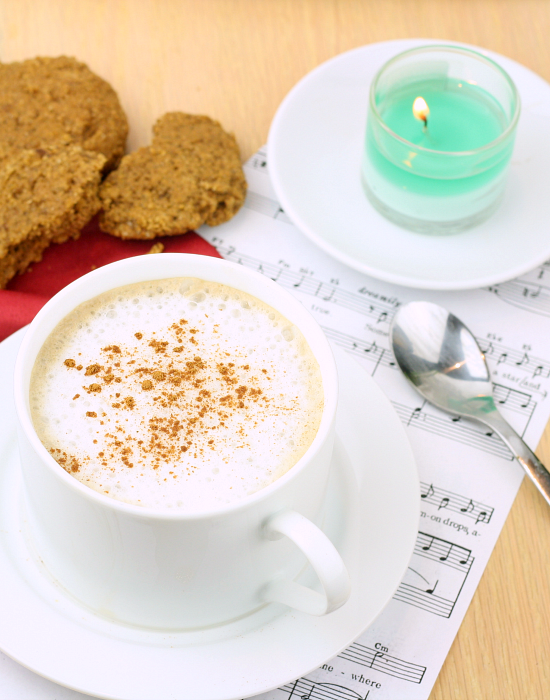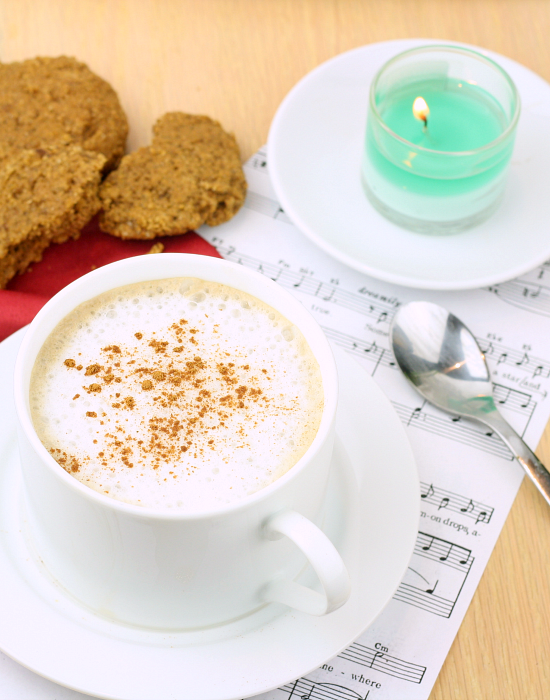 Homemade Speculoos (Biscoff) Cookies