And now we know this is going to be a good week.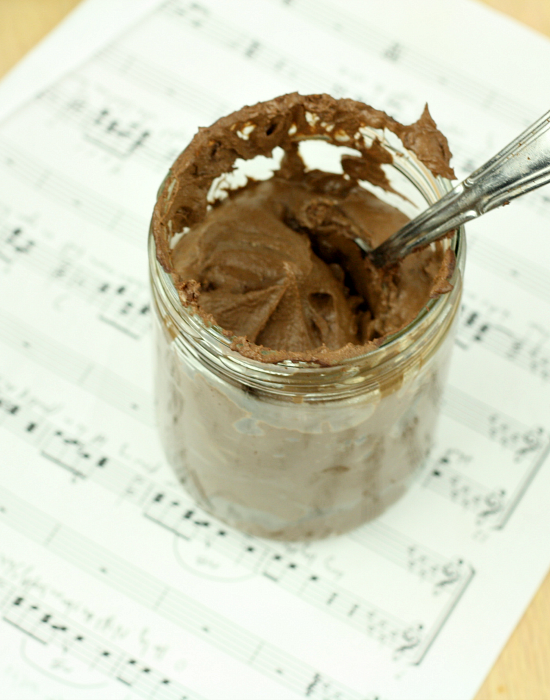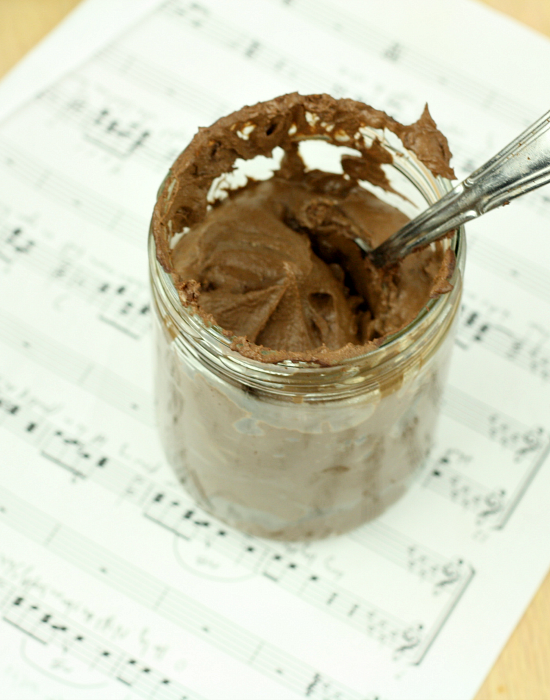 There will be no bush beating around here. Only appropriately witty paraphrasing. Simply put, this is a recipe for a vat of chocolatey happiness.
Because my school is run by a bunch of smart people, they have cups of Nutella available for purchase by the teenage masses. And the masses come. Usually at the same time. It's only entertaining if you're not stuck in the middle.
But Nutella makes it worth it! Nutella makes everything worth it!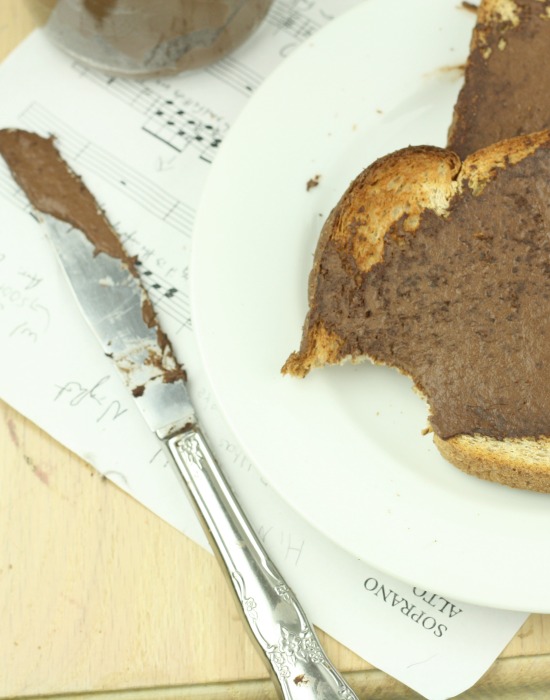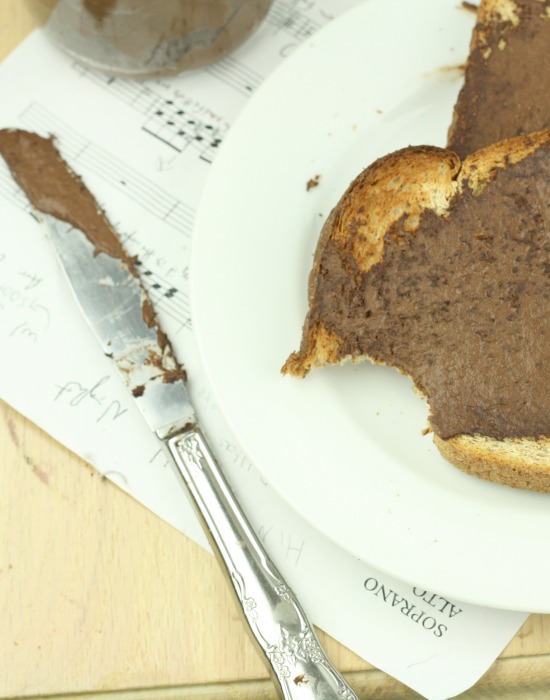 This recipe is almost perfect. I mean, it is perfect in that is tastes like rainbows and sunshine, but I feel like it should be able to get me out of stuff I don't feel like doing (such as my 1984 essay) while turning all my problems (such as the fact that I haven't started my 1984 essay) into unicorns. But it doesn't.
Sigh. It's like finding the perfect laundry detergent (OMG it just makes my pajamas so SOFT) only to find out that it doesn't fold your clothes for you. So let's sum this up. The moral of the story is to wear your pajamas all the time always solely because your detergent doesn't fold them for you and eat as much Nutella as you can to see if it will make my essay go away.
Please please let me know how it goes. I want us to all live together in harmony in pajamas with unicorns and happiness and Nutella. But I guess saying both happiness and Nutella is redundant. I'm so tired. Can we just go eat some chocolate and talk about our feelings? I love you too.
I'll make more sense on Monday. Or maybe not. My highly sophisticated coping mechanisms don't really allow me to remember Mondays. Let's see how this goes. (It doesn't even matter because I'm bringing you cookies then! Wee sugar!)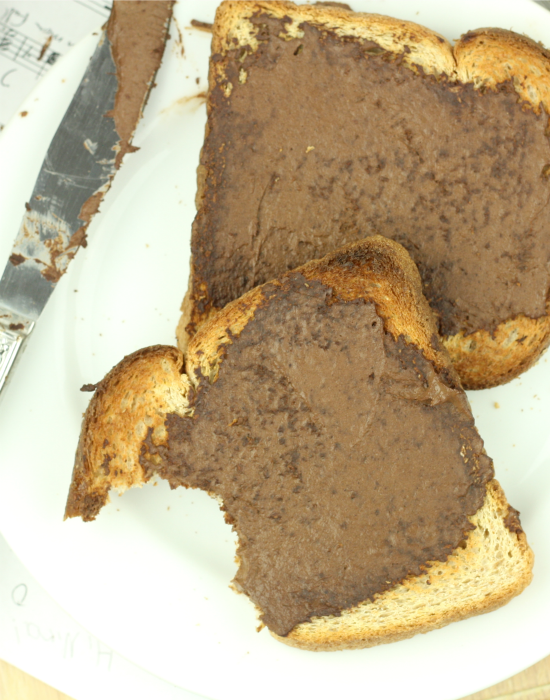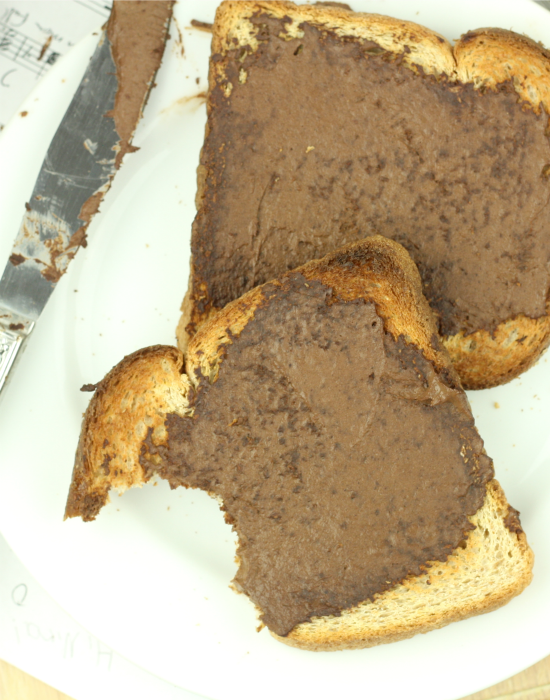 Nutella time!
Now we're going to transform the raw hazelnuts into the magical Nutella base. As a person who has never roasted nuts, the process is indeed pretty magical. Raw nuts? Not so hot. Roasted nuts? Hot. And I'm not just talking temperature here people.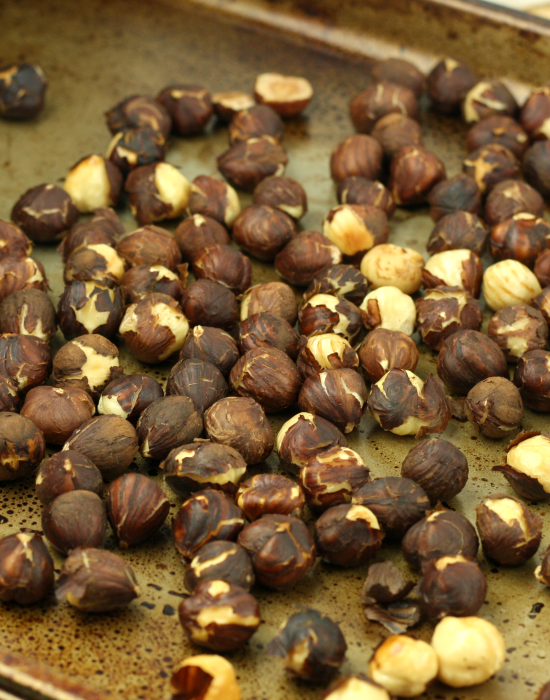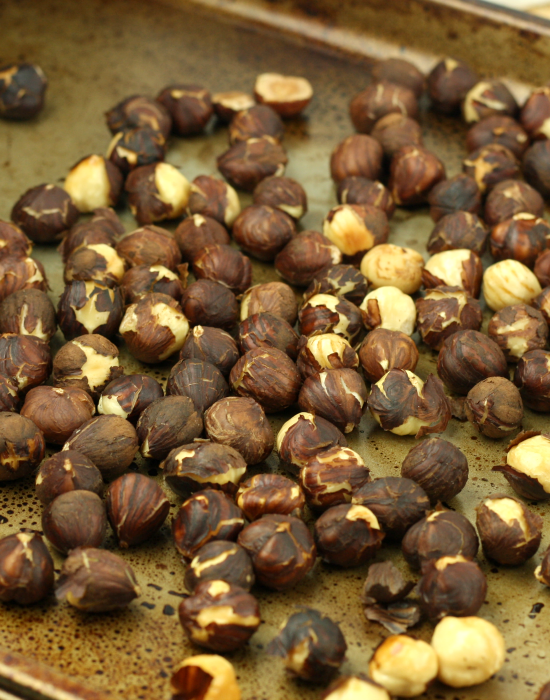 I'm going to be straight with you here. This next part is just magically annoying. The Nutella we all know and love and deserve is silky and amazing, but with all protagonists (that's us) and their happily ever afters (that's the homemade Nutella), there's some irritatingly evil force in the way such as Cruella de Vil or a moat. Most likely with crocodiles.
In this fairy tale, the crocodile-laden moat is the hazelnut skins. You're going to have to take them off. Now I won't sugar coat this (although coating things in sugar does tend to make problems go away), skinning hazelnuts is not nearly as glamorous as it sounds. You just gotta toss your nuts in a paper towel and keep rubbing until you your patience can't take it anymore. (Haha, she said nuts!)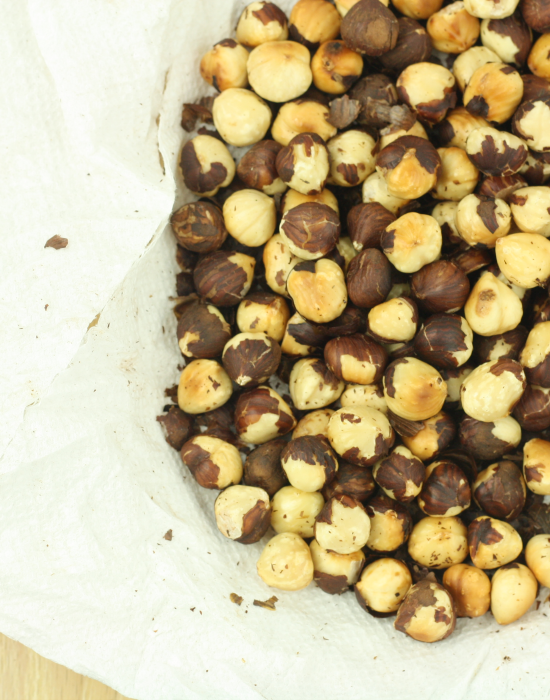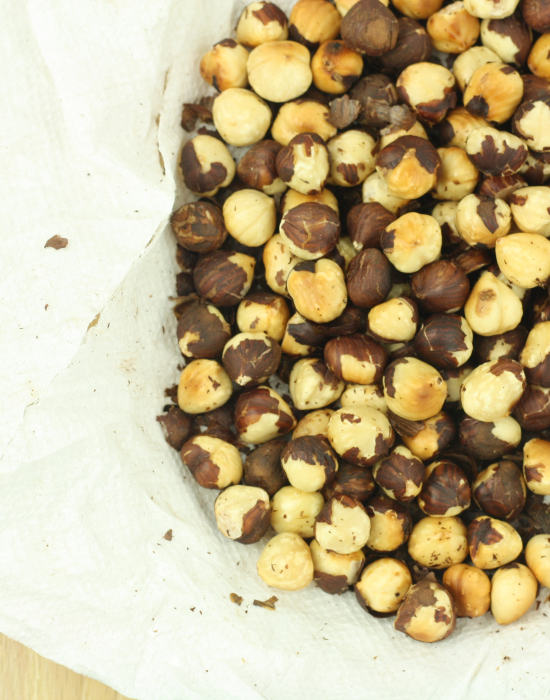 So at least a minute. Maybe more. But probably not more. You have a silky chocolate ever after waiting. So definitely not more.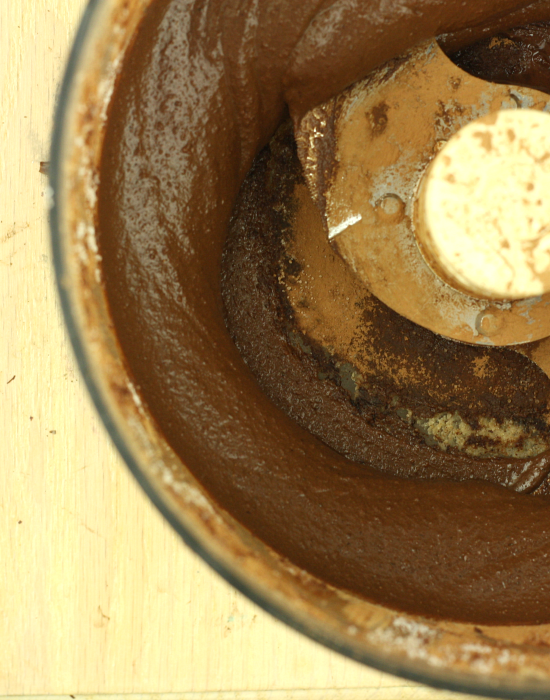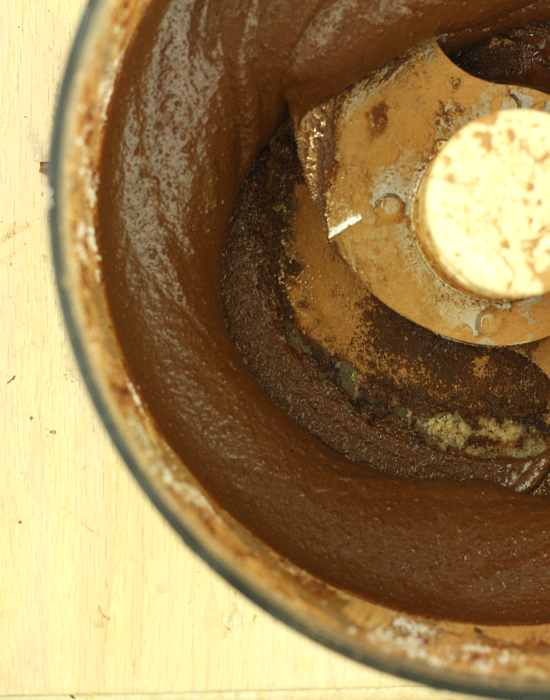 This is the easy part! Just throw everything into the food processor, put in some ear plugs, and do something fun on the other side of the house for about 10 minutes.
And then you have an entire food processor worth of homemade Nutella. The fun just keeps coming.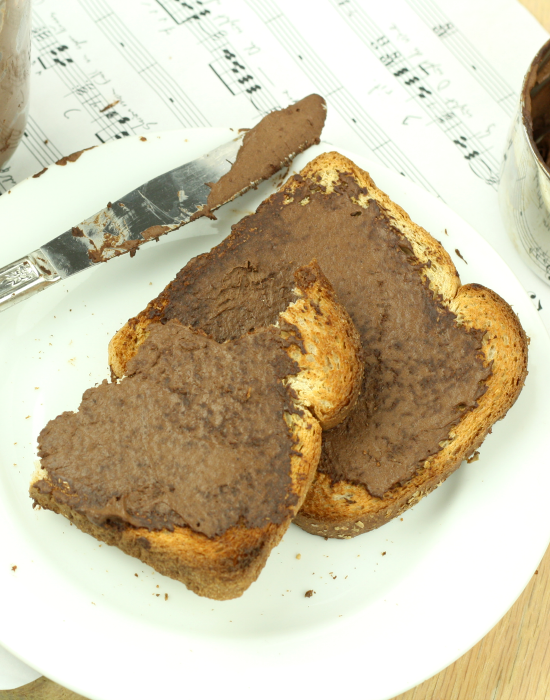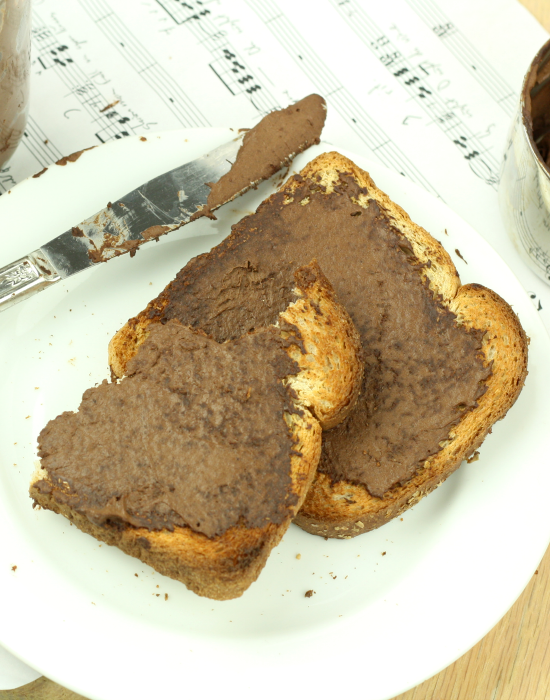 Yield: 2 cups
Healthy Homemade Nutella
15 minPrep Time:
10 minCook Time:
25 minTotal Time:
Ingredients
1 1/2 c hazelnuts
1/2 cup cocoa powder
1/2 cup almond milk
1 teaspoon vanilla extract
1/2 cup erythritol or sugar
Instructions
Preheat oven to 350°F.
Spread the hazelnuts on a baking sheet and bake for 10 minutes. Using a paper towel, pull the skins off the hazelnuts. Transfer the hazelnuts to a food processor and process until smooth and buttery, stopping to scrape down as needed, about 10 minutes.
Add in the remaining ingredients and process again until smooth, adding more or less sweetener to taste. Transfer your homemade Nutella to a 16 ounce jar. It will keep in an airtight container in the refrigerator for about a week. Devour.
Notes
Nutritional information calculated with erythritol.
7.8.1.2
297
https://www.foodiefiasco.com/healthy-homemade-nutella/
Nutrition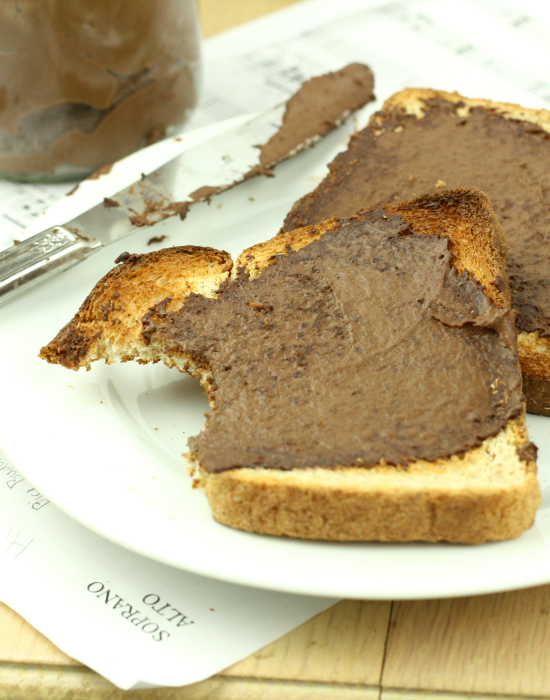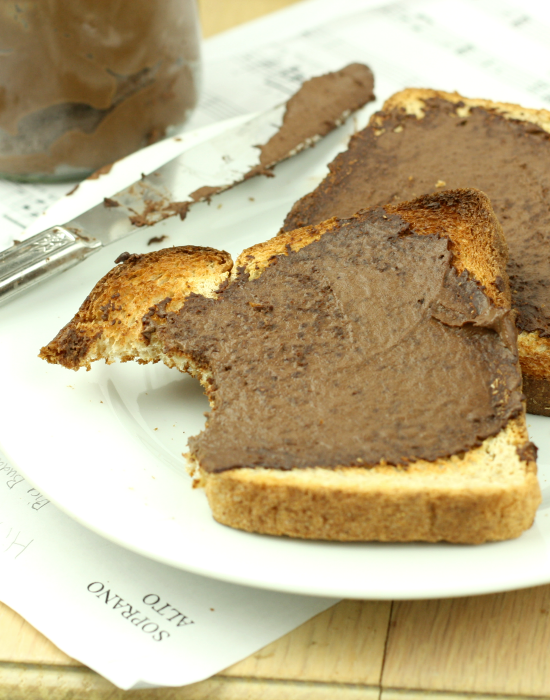 How do you enjoy Nutella?
As for me, I enjoy it everywhere. But mostly on a spoon.