So I'm way too excited about this.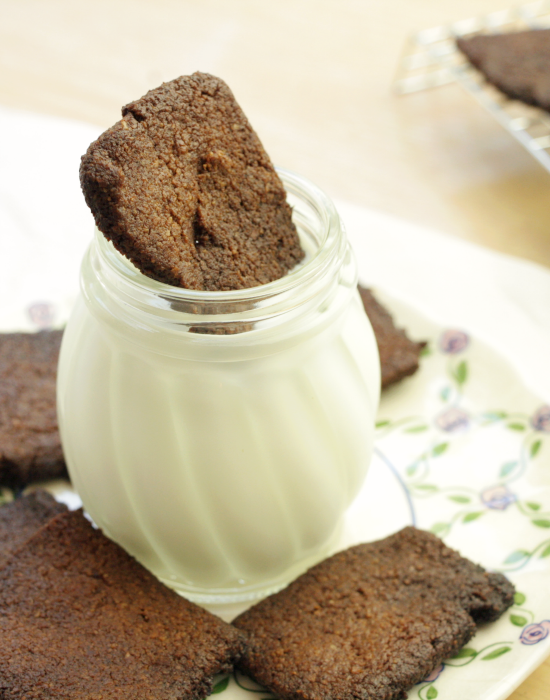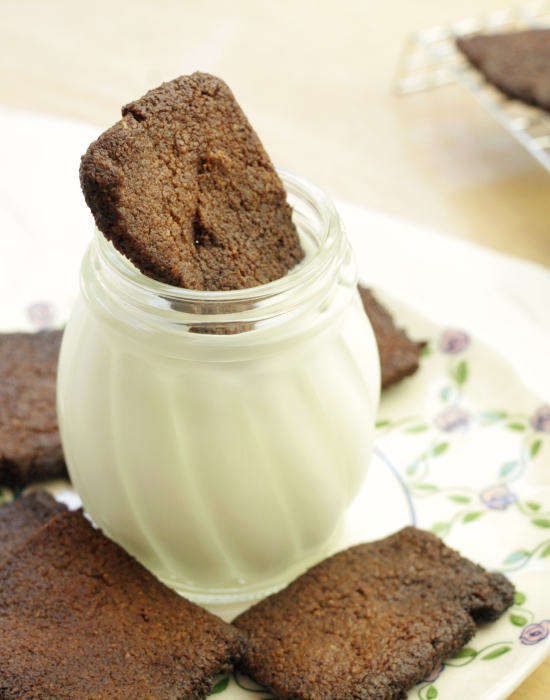 For those of you who have never enjoyed the miracle that is biscoff (it's okay I still love you), let me bring you up to speed. Biscoff/Speculoos cookies are these buttery, spiced biscuits with the perfect crunch and a slight nuttiness. They're like ginger snaps, but not really because these are a million times better.
Perhaps you've heard of the infamous culinary innovation that cookie butter? Yup. It's made from these beauties. That stuff is exactly like crack except you can spread it on stuff. (And it also has the added bonus of not being crack.)
So, like anyone living with starving student syndrome, I made cookie butter at home. Then I made it again. And again. And now I made these cookies with 31 calories and 0.3 grams of carbs. This is what biscoff does to you and it's beautiful.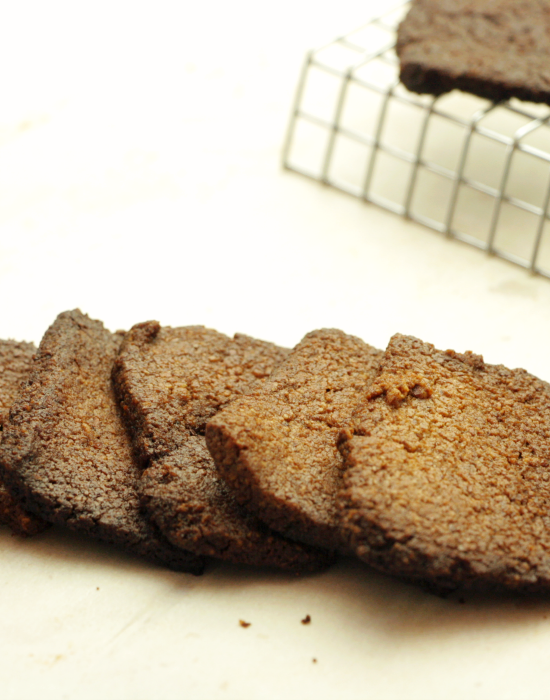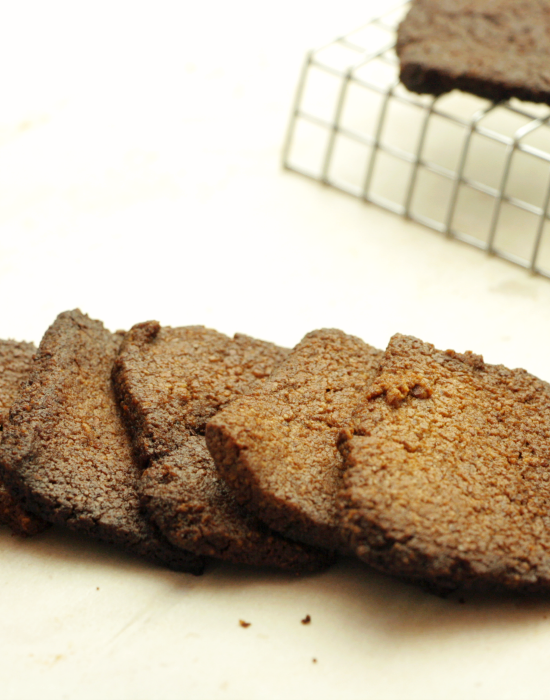 Once upon a time some genius had the glorious epiphany to serve biscoff cookies on planes. Honestly, these babies are the only reason I put up with flying. I mean there's the whole 'getting to the destination thing', but we know it's really about the cookies. #priorities
There had to be a reason I payed $100 less per ticket with this budget airline, and it became rather obvious after the first hour of waiting on the runway. Air conditioning is scarce, punctuality is out the window that doesn't actually open, and revolution is brewing in the air of us passengers consigned to the zoo plane.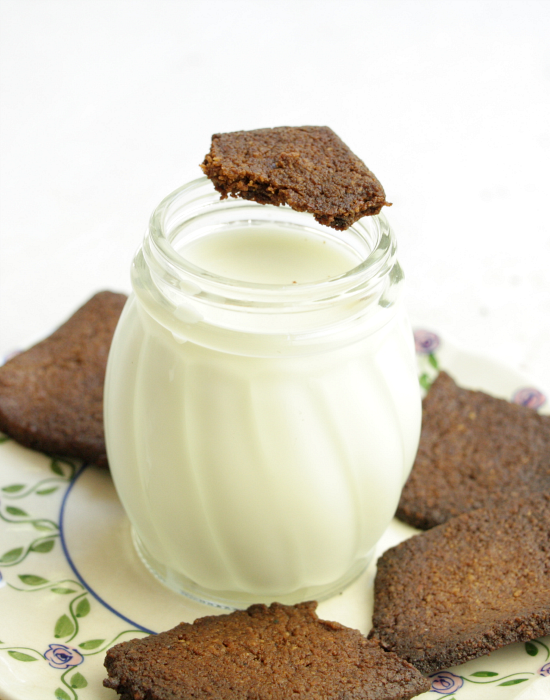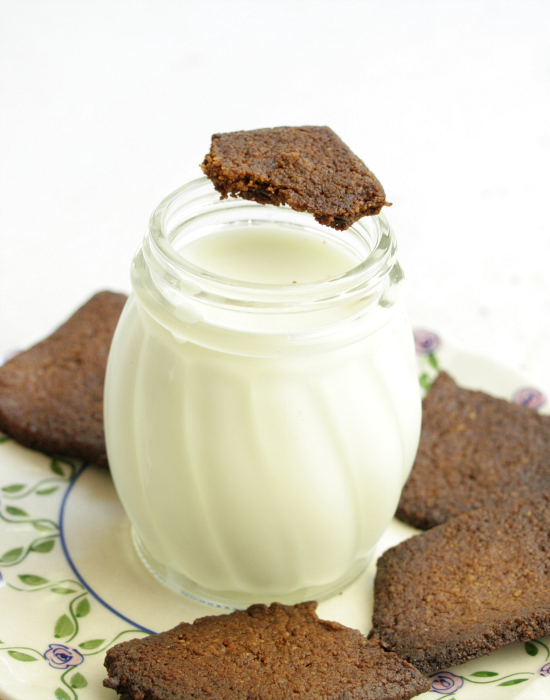 Although these giant corporate airlines defy gravity and sub-par peanuts, one of their main concerns is not getting sued by irked passengers. They have a fleet of employees dedicated to this purpose.
Within this fleet, it is some elite person's job to appease angry mobs… such as the one I was sitting in the middle of.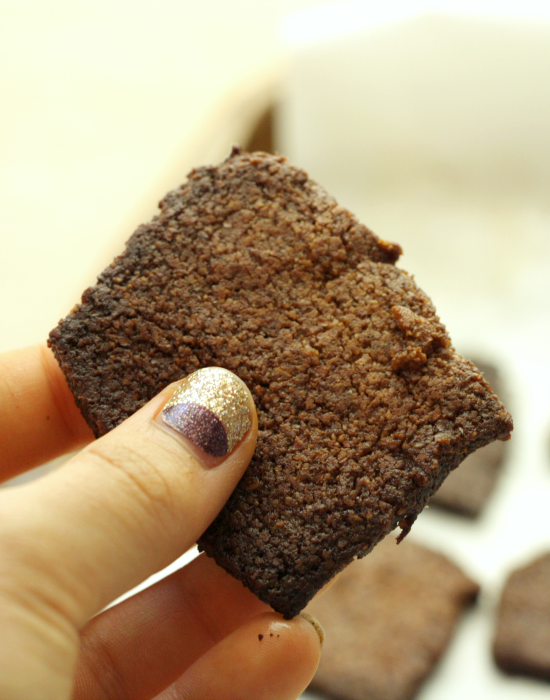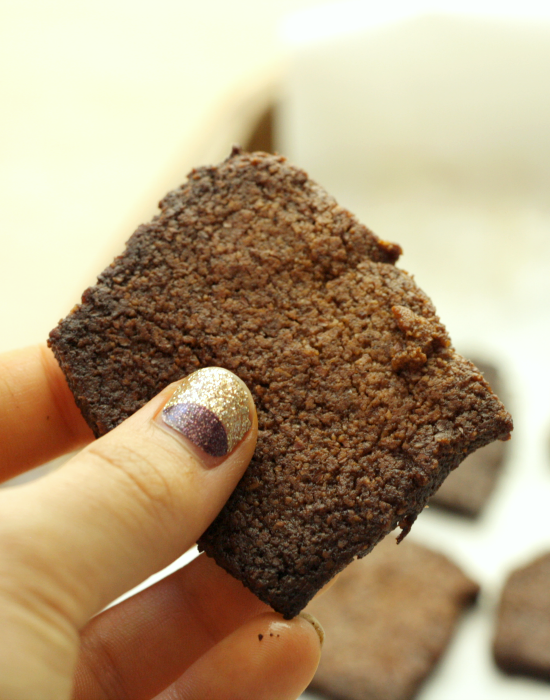 Okay elite mob appeaser airline godfather person, what do you do when your passengers are making torches out of skymall magazines and sporks?
Give them freakishly delicious cookies.
It's brilliant.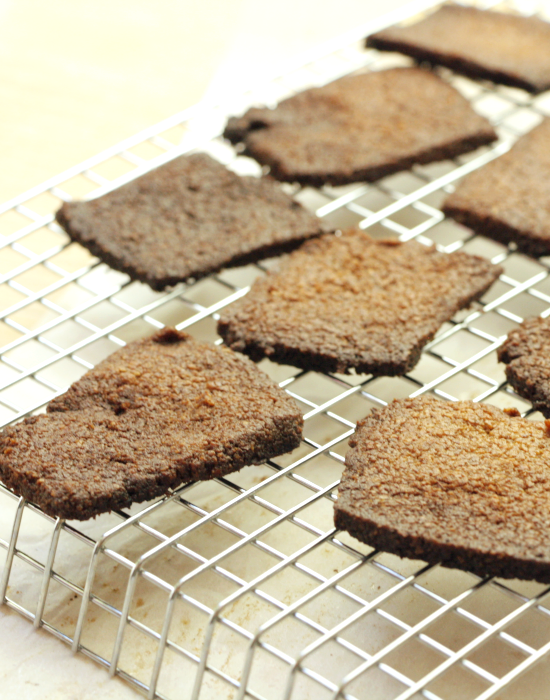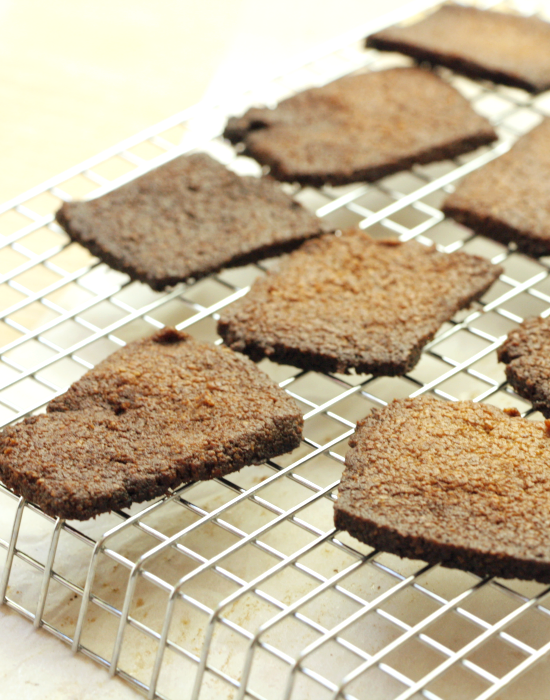 Whoever this person is, they deserve a raise. Make 'em an offer they can't refuse.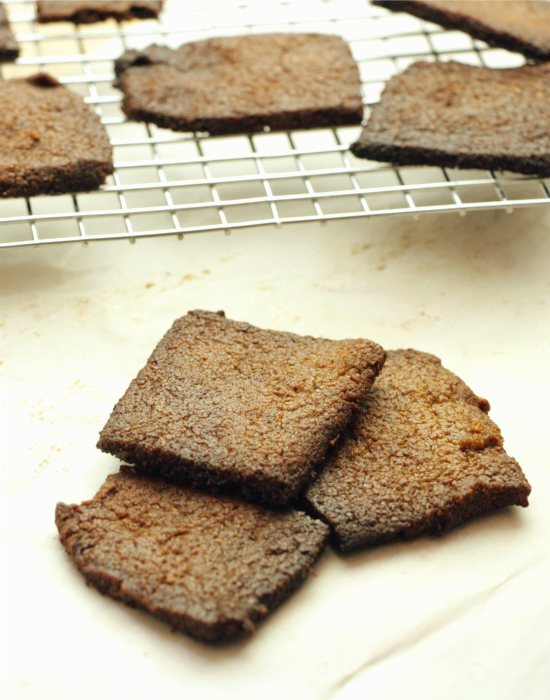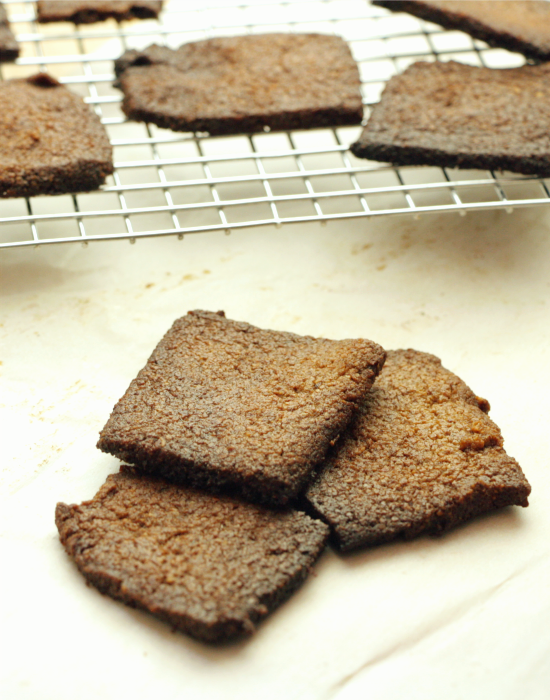 If you only chowed down of biscoff at 30,000 feet, could you serve them fresh with milk action shots?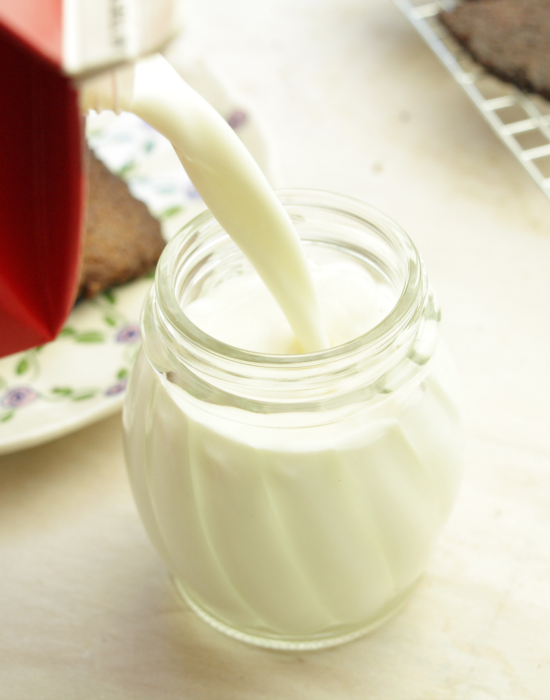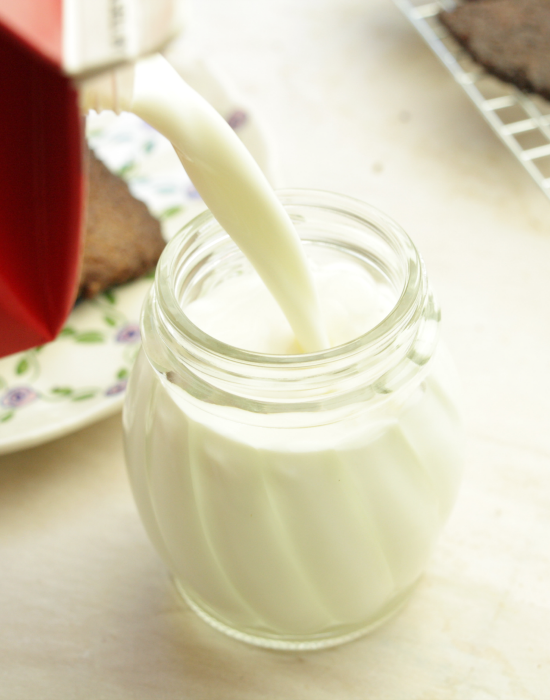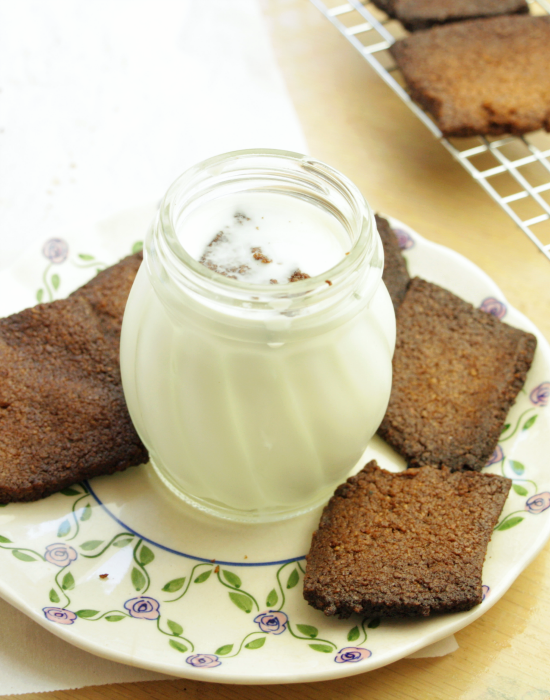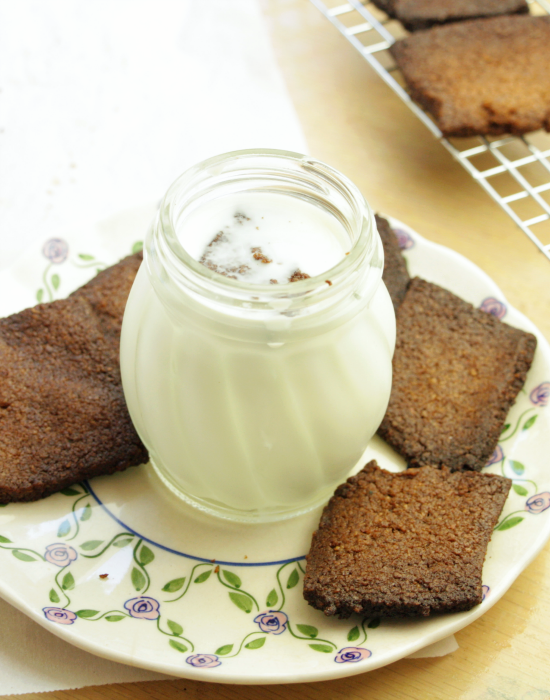 I think not.
Alright, I won't make you wait on the metaphorical runway anymore. Let's take off and make some cookies!
First, you whip up a crazy simple cookie dough and then roll it out.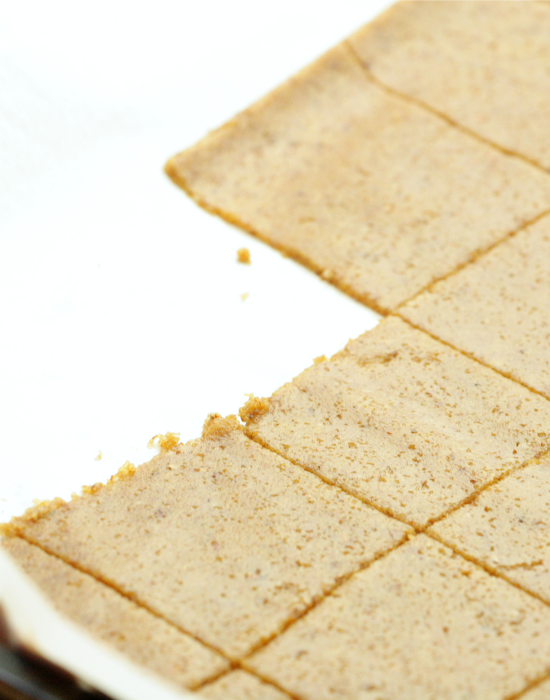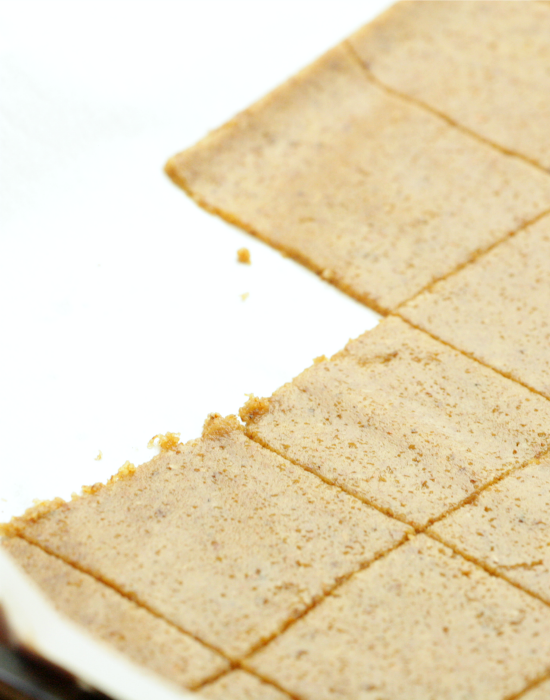 Yes I agree. Rolling out dough is the worst. It's right up there with food babies (congrats, it's a burger!) and jeans that have buttons instead of zippers. (Honestly, who came up with that?)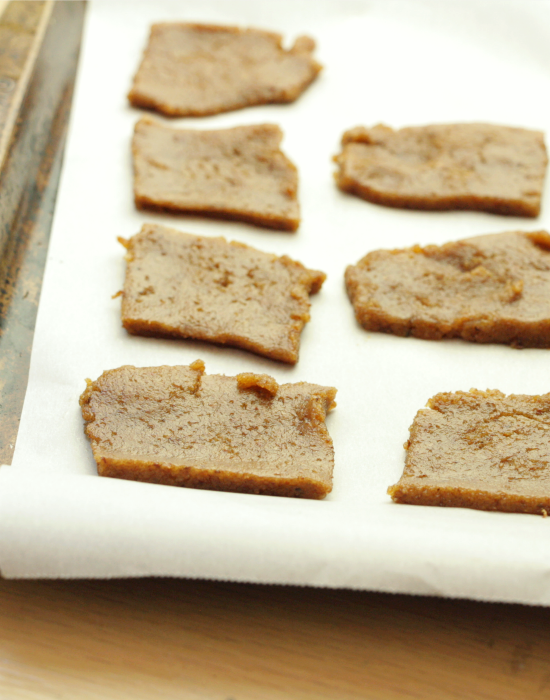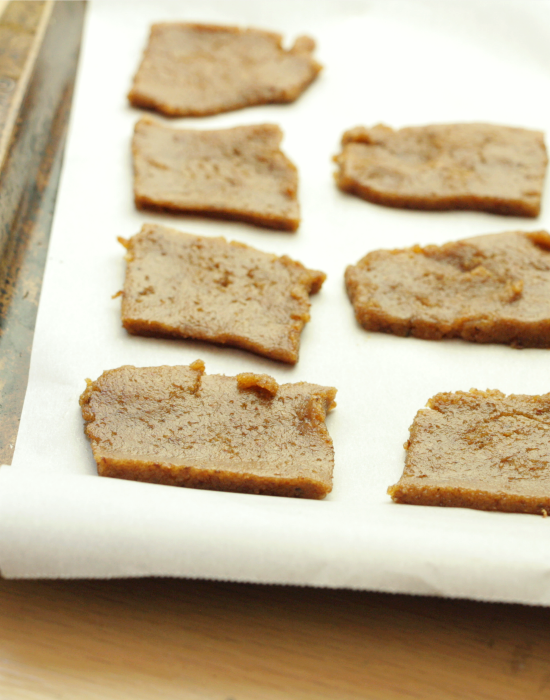 Worry not for rolling, dear people! All you have to do is stick the dough between two pieces of parchment paper, roll the whole thing flat with your rolling pin, and let it chill out for a bit.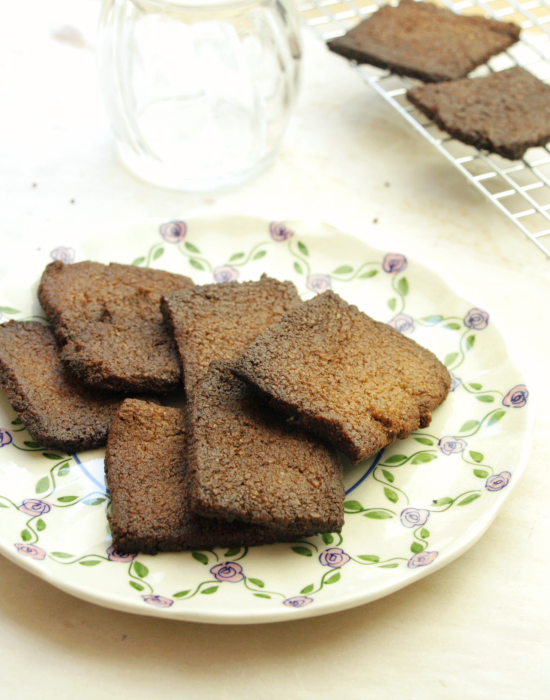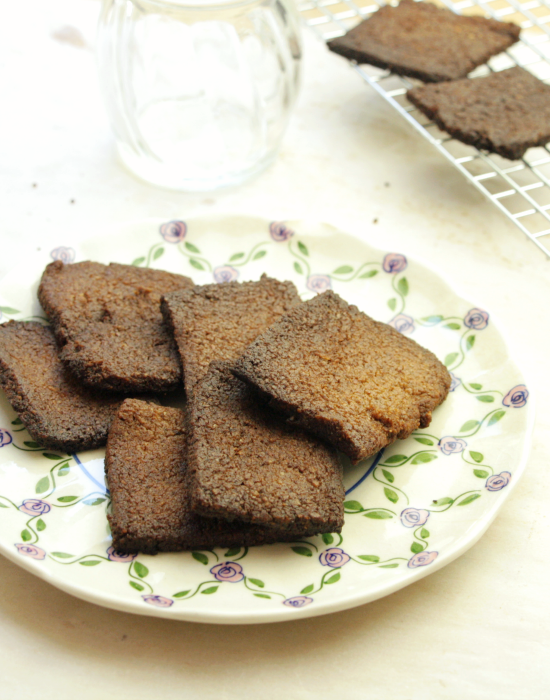 This recipe is for a crazy low carb almond meal version, but I also developed a low fat whole wheat version if that's more your groove.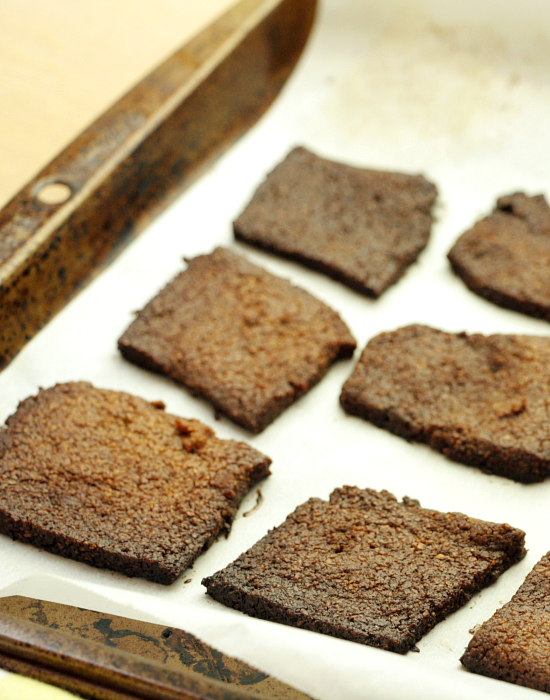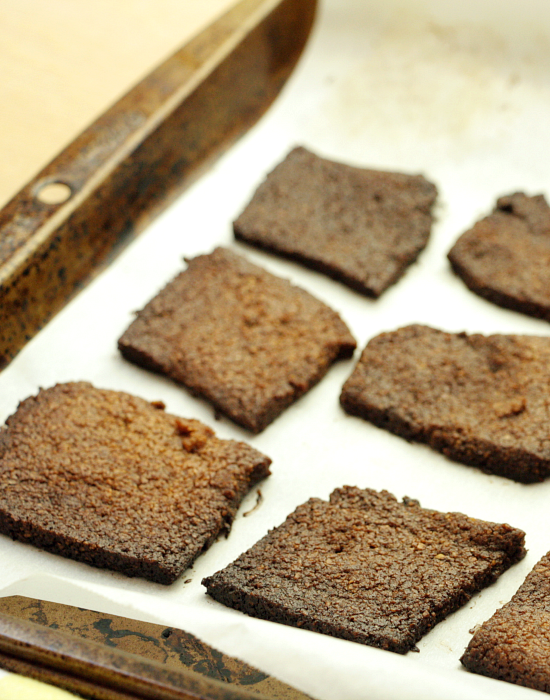 Oh, and I ate the whole batch in two days. You have been warned.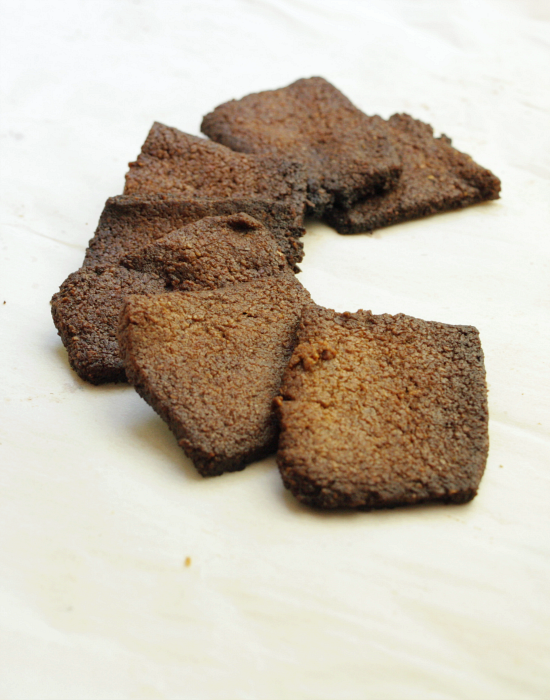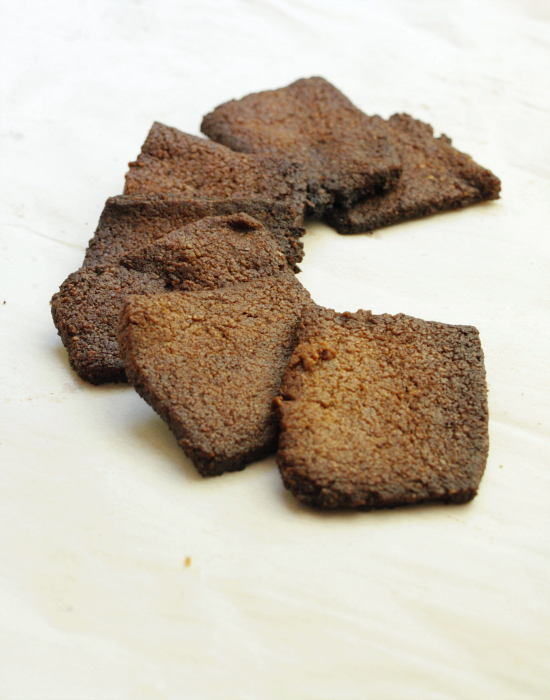 The following recipe is almond meal based. Please click here for a whole wheat version.
Nutritional info
Serving size: 1 cookie
Calories: 31
Fat: 2.75 grams
Net carbs: 0.3 grams
Protein: 0.8 grams
Fiber: 0.25 grams
Weight Watcher Points+: 1 point+
Yield: 48

Homemade Speculoos Cookies

15 minPrep Time:

15 minCook Time:

30 minTotal Time:

Ingredients
1/4 cup butter or Earth Balance
1/2 cup sugar or erythritol
1/4 cup brown sugar or erythritol plus 1/2 teaspoon molasses
1 teaspoon molasses
1 large egg (or 1 1/2 teaspoons Ener-g egg replacer mixed with 2 tablespoons water)
1/2 teaspoon vanilla extract
2 cups almond meal
2 1/2 teaspoons ground cinnamon
1/4 teaspoons ground ginger
1/4 teaspoons ground cloves
1/4 teaspoons salt
Instructions
In a large mixing bowl (or the bowl of a stand mixer), combine butter or Earth Balance, sugar or erythritol, and brown sugar or erythritol plus molasses and beat until combined and fluffy. Add in molasses, egg or egg replacer, and vanilla extract and beat until smooth. Add in almond meal, cinnamon, ginger, cloves, and salt and stir until combine.
Turn the cookie dough out onto a piece of parchment paper. Place another piece of parchment paper on top of the dough and, using a rolling pin, roll out the dough to 1/4 inch thickness. Place on a baking sheet. Chill in the freezer for one hour. After an hour, fetch the baking sheet from the oven and carefully peel the cookie dough fro the parchment paper. Using a pizza cutter, cut the dough into 48 even squares.
Preheat oven to 325°F, and line another baking sheet with parchment paper. Using a thin spatula, carefully lift up the cookies from the original parchment paper and place 1 inch apart on the prepared baking sheet. Bake in the oven at 325°F for 12-15 minutes, or until they're golden/slightly brown. Let cool on wire racks. Feel free to make some cookie butter... if these last that long. Devour.
7.8.1.2

358

https://www.foodiefiasco.com/homemade-speculoos-cookies/

Nutrition

Calories: 30 cal

Fat: 1.75 grams g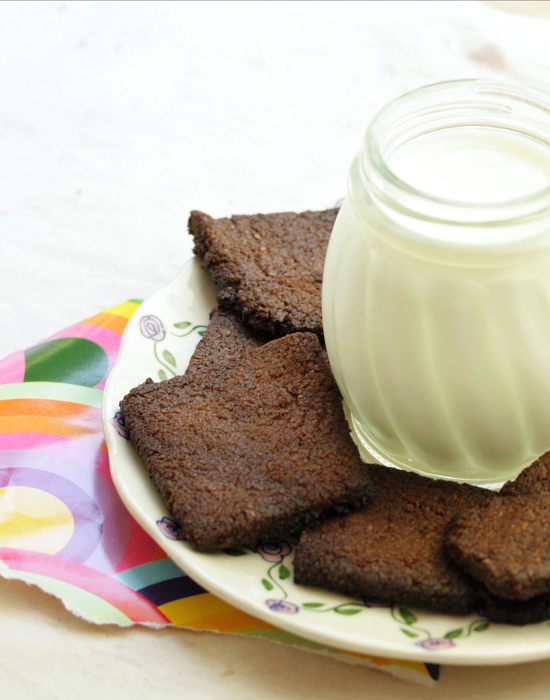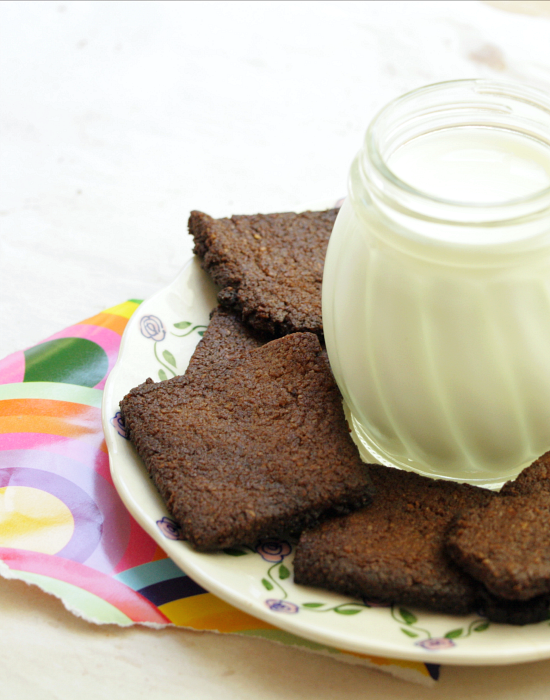 Have you ever eaten biscoff cookies?

If not, we're fixing this. I'm bringing you a batch of these cookies. Like yesterday.