Disregard everything you have ever heard about tofu.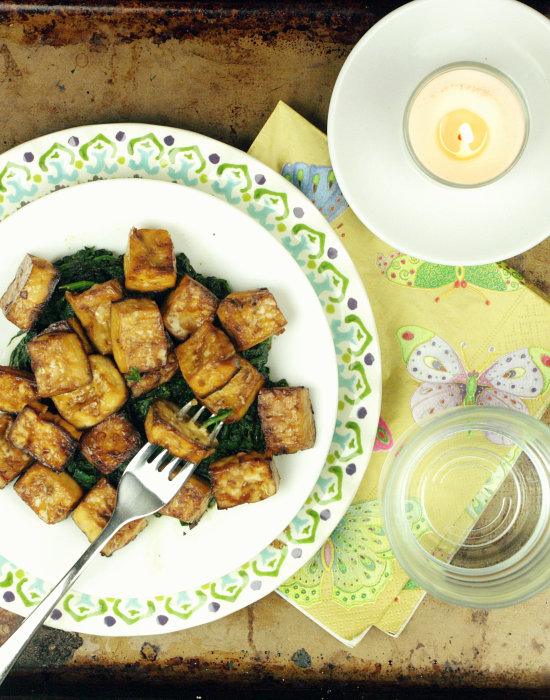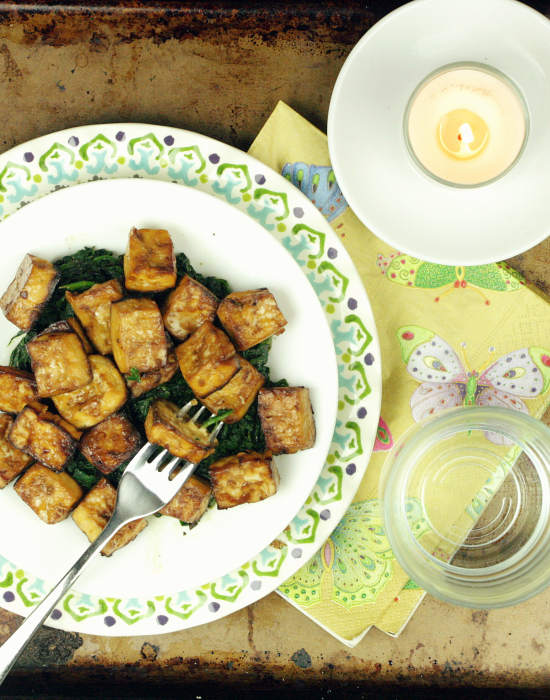 Just hear me out. Tofu can be one of the best or the worst things you will ever put in your mouth. And unfortunately, all too many people have experienced the latter.
Guys. Tofu truly is incredible. It's this wonderfully versatile, nutritious food that is full of protein and can taste absolutely fantastic if you make it the right way.
This method is quick and foolproof (we all need recipes like this in our arsenal, amiright?), and it will make conversion-worthy tofu to wow your friends and family every time you make it. Give tofu another chance. You won't be sorry.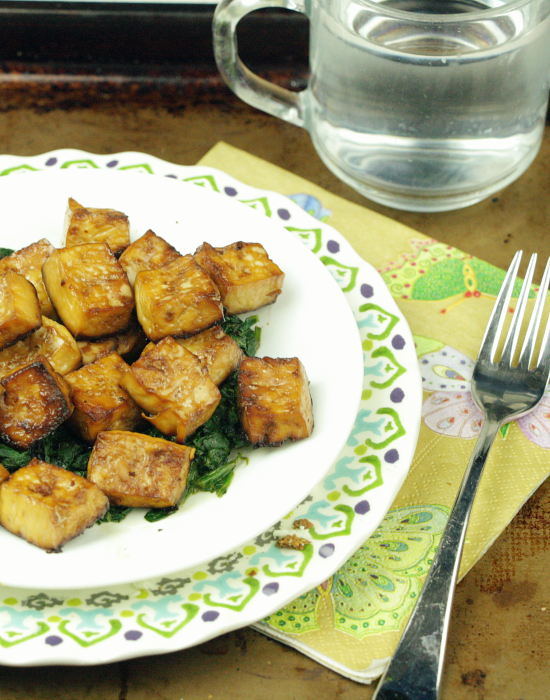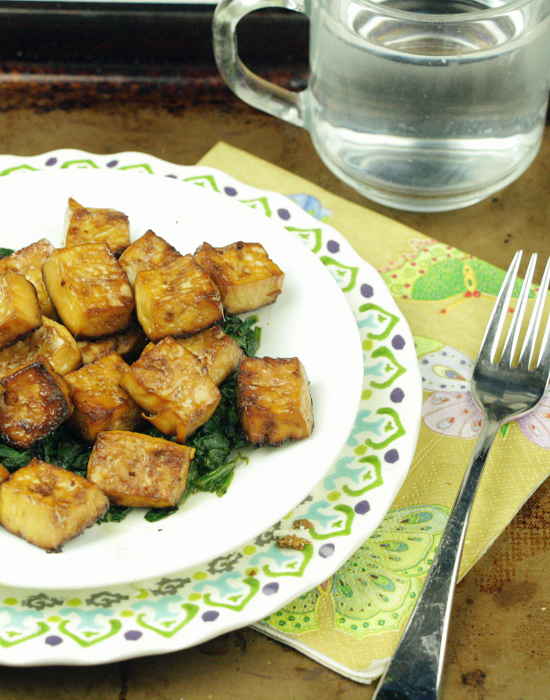 Plus I'm pretty sure I'd be dead right now if I didn't have something healthy I could eat late at night. (I served this plate up with some homemade creamed spinach. Mmmmm.)
My criteria for the food item that will get me through junior year. It must be:
a) Delicious at 3 in the morning (<- coffee can only get you so far)
b) Relatively healthy and full of protein for my growing brain so it can understand calculus (there has to be some logic in this)
c) Easy to make ahead so it can be re-heated by my dear friend the microwave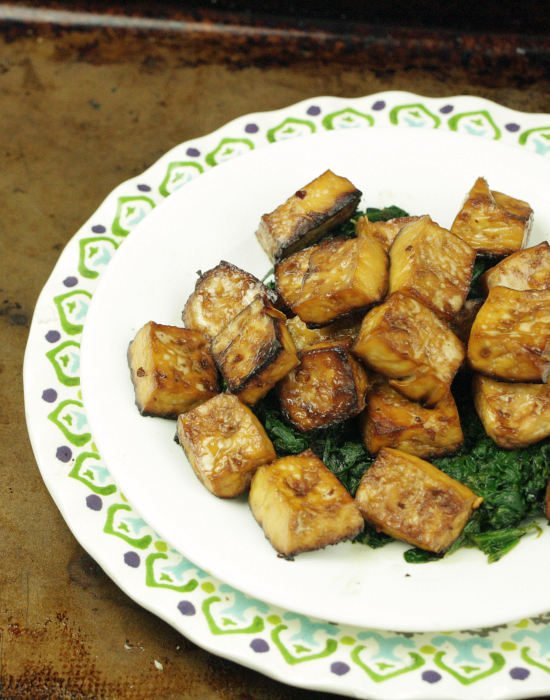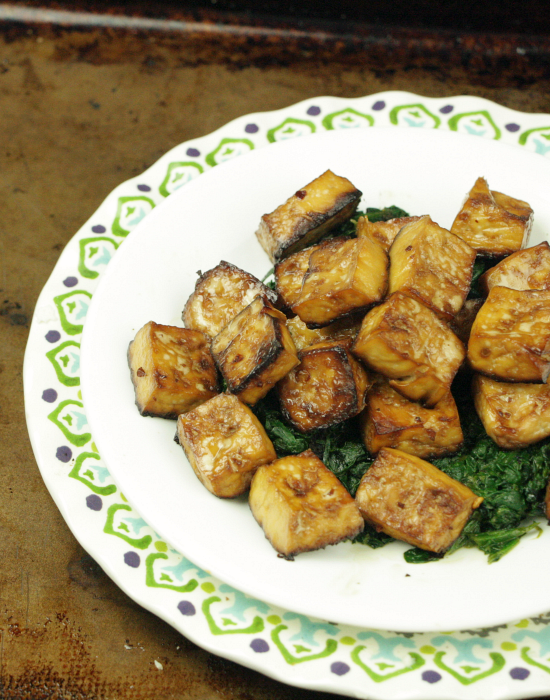 But my dear, dear website? It broke. Done, gone, finito, no mas, broken like the record that says I have to do my homework. (I truly apologize for any technical difficulties you may have experienced here in the past week or so.)
It took me a few anguished night shift calls to my host before deciding the site couldn't be saved.
I didn't cry so I ate a lot of tofu instead because I'm a grown up and I probably wasn't awake enough to cry anyway or use proper punctuation and that tofu was actually crazy delicious and comforting and I'm going to put this sentence out of its misery now.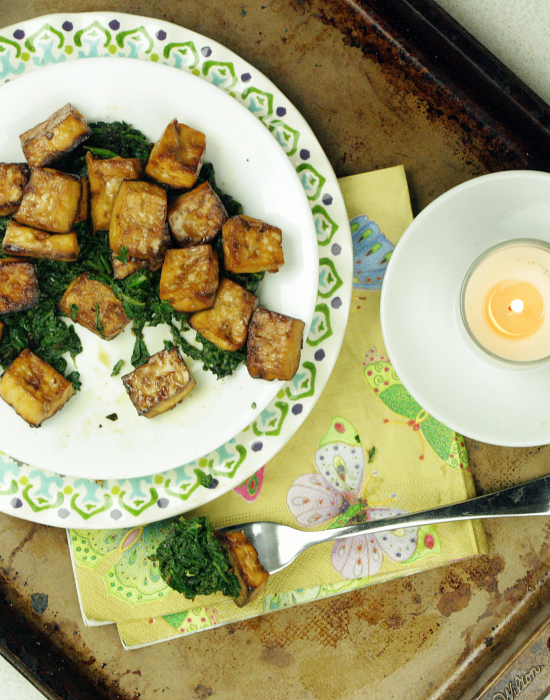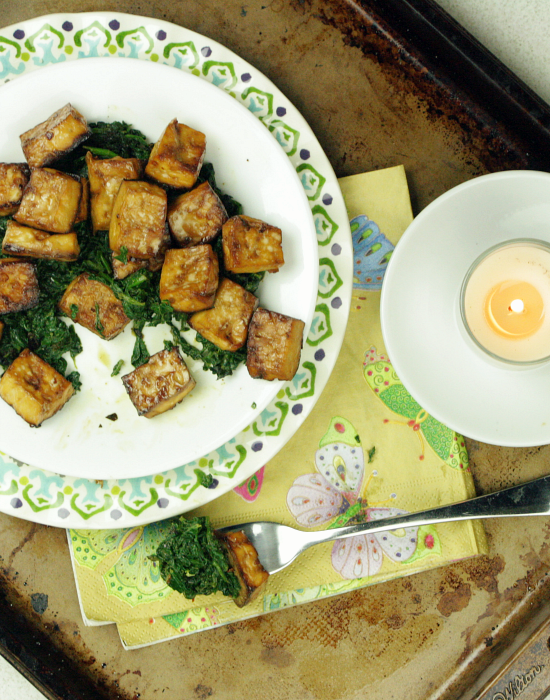 So I'm sitting on my couch at 3 in the morning cradling my dead website and it's dark and I have to go to school in a few hours and I've consumed more caffeine than any reasonable human should and there's a spider on the ceiling.
Now some people's great fears in life are impending doom or snakes or heights or clowns or being chased off a cliff to your impending doom by a giant mutant snake clown, but not me. No. Nothing of such a reasonable sort.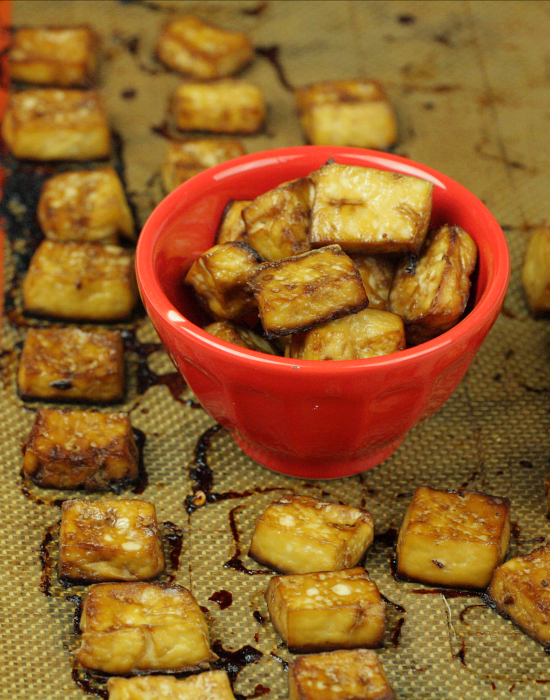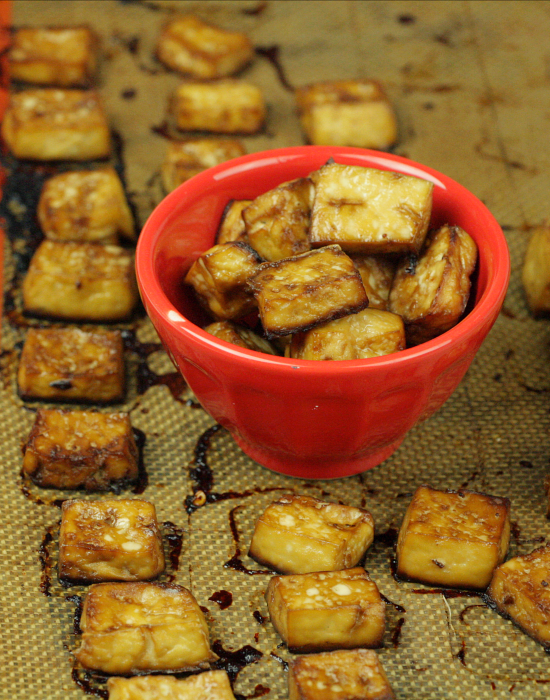 I'm afraid of spiders. Not so much a fear as an irrational aversion, but I really don't like them. It doesn't matter how miniscule that spider is because I'm sure it's going to kill me.
I'm the kind of person who, despite absolutely detesting all of spider kind, refuses to kill a single one of those creepers. And, if someone squishes a spider like most rational people do, then I have the nerve to mourn the darn thing. What if it had a family? Oh gosh it probably did have a family. A great one. I mean, not perfect because nothing is but I'm sure they got along just fine because they loved each other and the spider daddy was able to put food on the web table.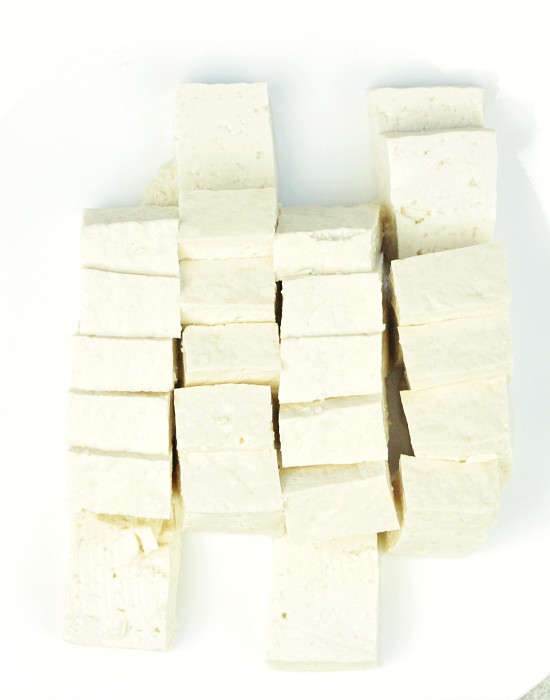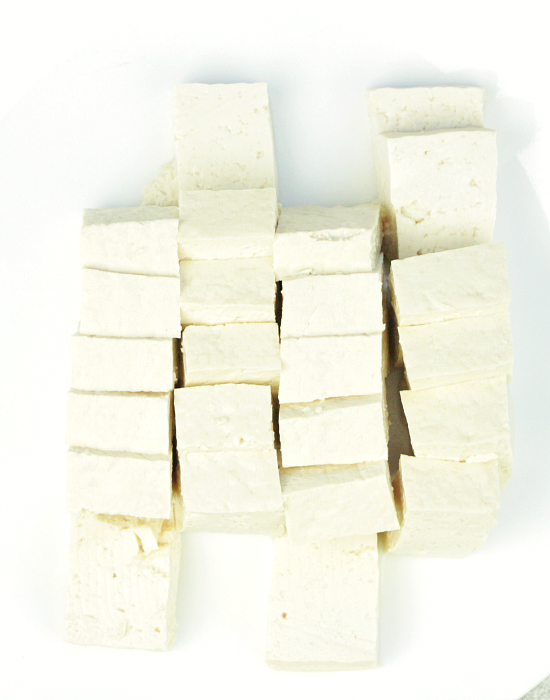 Maybe they had lots of spider babies and the dad was a hard-working, quiet, loving type and the mom had this musical spider laugh and spun gorgeous webs and there was that cool uncle and a wise-cracking grandma and you, this omnipotent and completely unrelated person, went and screwed the whole thing up because you didn't like the way one of them looked on your ceiling.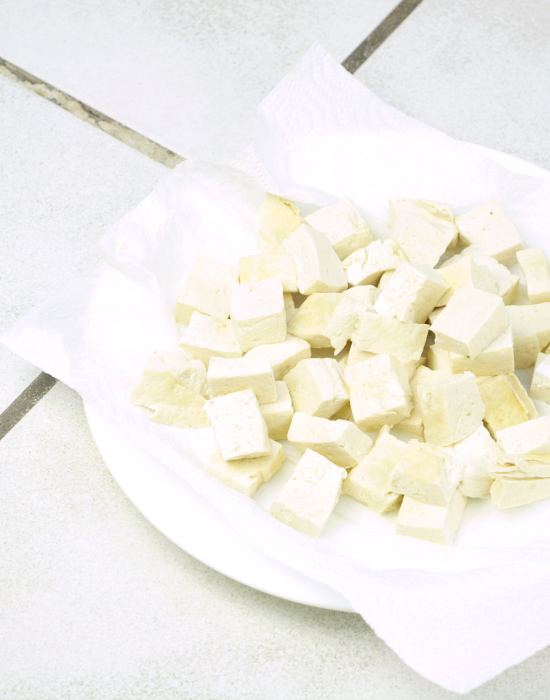 And that's why I don't kill spiders. I make tasty tofu instead.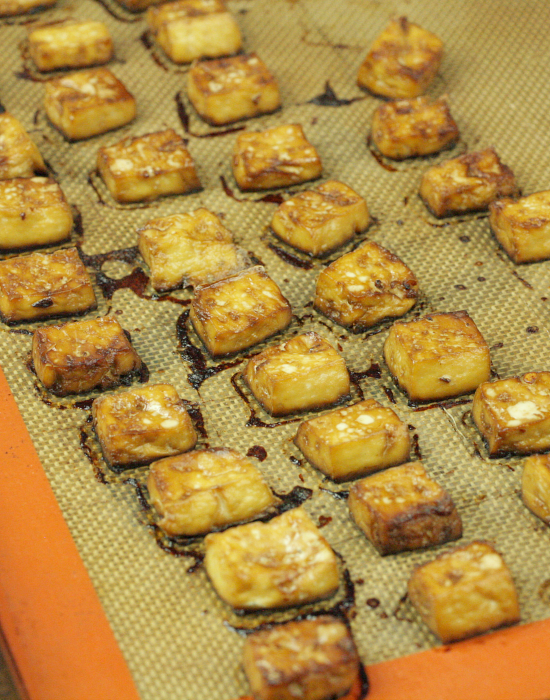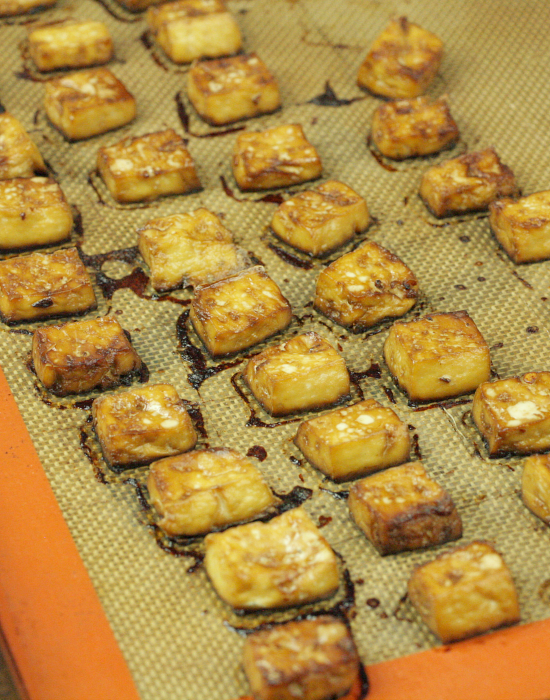 So I let the spider depart from my ceiling and return home to the family on its own accord, and then I wiped out my website of three years. Sometimes it's good to start over.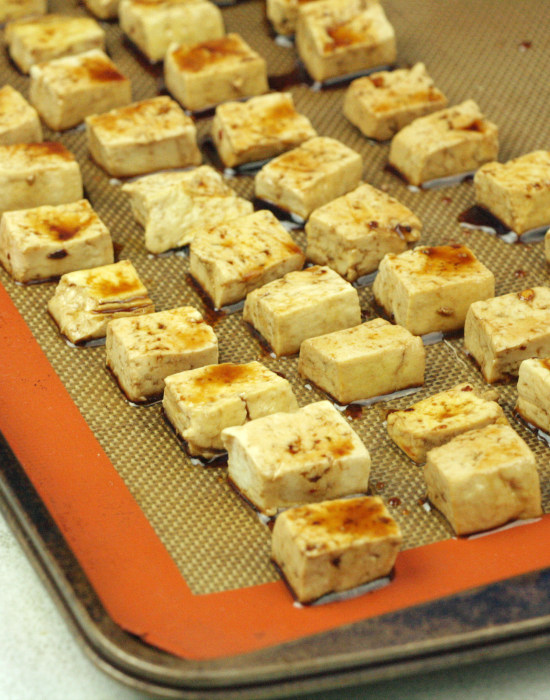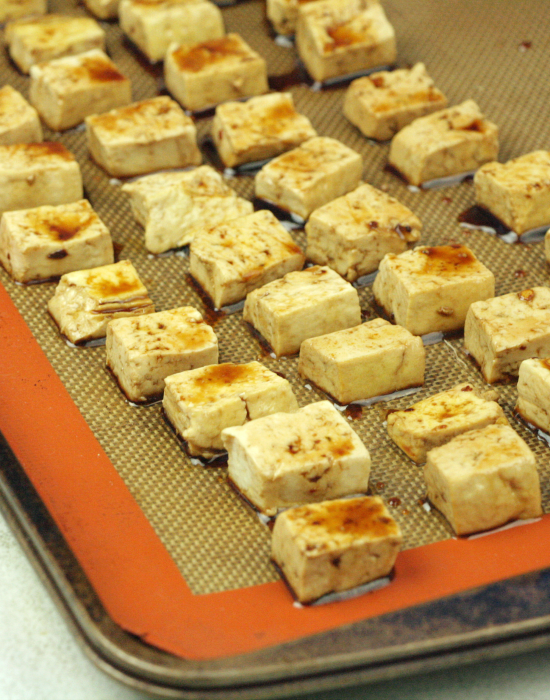 I was able to build the functional website you see now in a few hours, but it's very far from finished. I'm working with a designer now to spruce the place up, so thank you very much for your patience! I love you all so much.
I don't know where thoughts go when they're over or where code goes when they're deleted or where spiders go when they're with their families, but it has to be somewhere.
And I hope it's beautiful.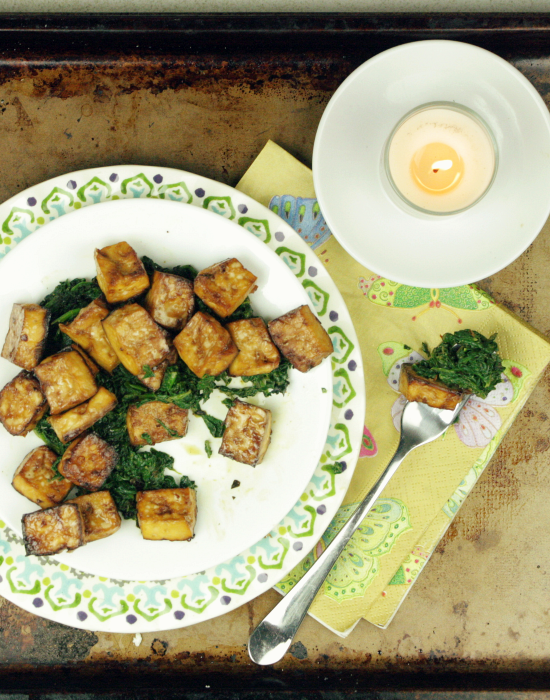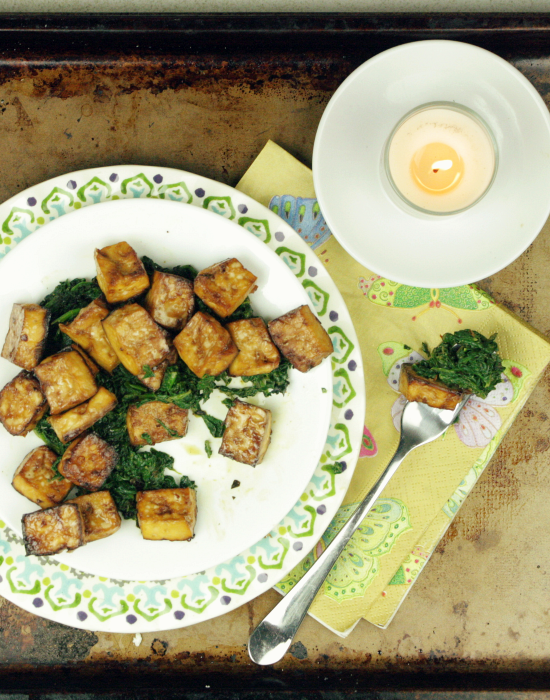 Nutritional info
Serving size: 1/4 recipe
Calories: 75
Fat: 3.5 grams
Net carbs: 0.5 grams
Protein: 8.5 grams
Fiber: 2 grams
Weight Watcher Points+: 2 points+
Baked Tofu
Ingredients
1 (12 ounce) package extra firm tofu
For marinade (optional, as you may use your own favorite marinade or sauce):
1/4 cup soy sauce or tamari
1 tablespoon butter or Earth balance
1/4 teaspoon crushed red pepper
Directions
Note: Don't like planning ahead? Me neither! This recipe is great if you have time to let it marinade, but no worries if you need dinner on the table now. The directions for a quicker version are marked with an *.
Remove the tofu from the package and drain all the liquid. Wrap the tofu block in paper towels and press down to remove any liquid.
Cut the tofu into desired your desired size. I love to cube tofu because it goes with anything savory, but you can also cut into slices for tofu steaks. Line a large plate with paper towels and lay the cut tofu down on it. Place another paper towel on top, then another plate, then a heavy object to weigh it down (such as a stack of books). This is to draw all of the liquid out of the tofu and give it this miraculous texture you'll love forever.
*If you don't have time to press the tofu, a faster alternative is to microwave it. Cut the tofu as directed and place it on a microwave-safe plate lined with microwave-safe paper towels. Microwave the tofu for three minutes, drain, microwave for two more minutes, drain, and microwave for one final minute. Using fresh paper towels, press on the tofu again to remove any remaining liquid.
If making the marinade, combine all the ingredients for the marinade in a large bowl and whisk until combined. (Otherwise just place about 5 tablespoons of the sauce you are using.) Add the cubed, pressed tofu and gently toss to coat. Chill in the fridge for at least 10 minutes or up to a day.
*No worries if you don't have time to marinade. Just toss the tofu in the sauce and, ignoring the marinading time, directly put it on the baking sheet.
Preheat oven to 350°F. Line a baking sheet with foil or parchment paper.  Place the marinaded tofu on the prepared baking sheet in an even layer.
Bake in the oven at 350°F for 35-45 minutes, stopping to flip the tofu halfway through. (The longer you cook it, thechewier it gets. And Ilooove it chewy.) Let the tofu cool for a few minutes, and serve it on anything savory that needs a boost (taste or nutritional). I prefer eating the tofu at room temperature, because, oddly enough, the taste and texture just seem better then. You can easily double or triple the batch to eat throughout the week or for a bigger crowd, and store any leftovers in the fridge. Devour.
Do you like tofu?
If you like tofu, good. Because I like you. And if not, I urge you to try it because it's magnificent stuff.
P.S. I like you either way.