There are just some things you need in your life. Healthy caramel corn is one of them. Ehem, that means you.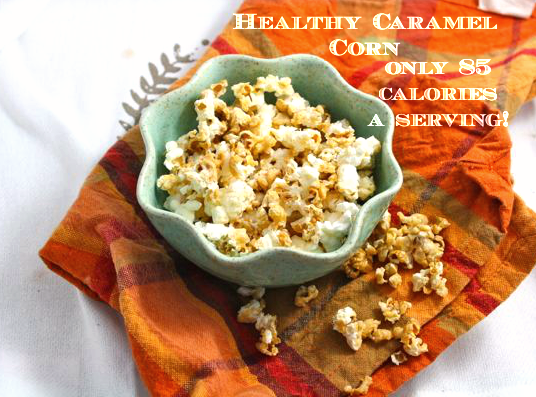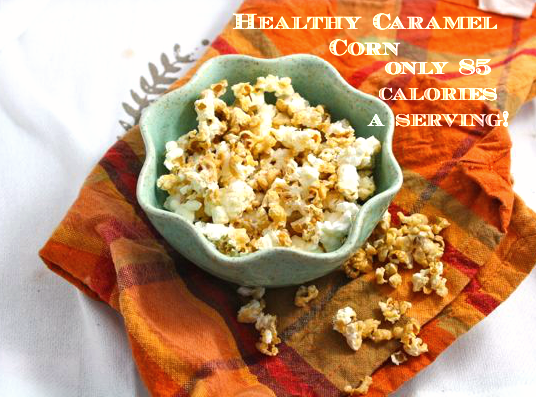 I know how you feel. Really, I do. It's Wednesday in the second week of January. You just want the holidays to come back so you can hug your family and sing about chestnuts and eat fudge. You just want the summer to come prancing down the yellow brick road of time so you can remember what you look like without having to wear seven layers of clothing just to go outside without catching hypothermia. Then you remember how much fudge you ate and then realized that's probably not a good idea. And it's Wednesday. Just… ugh.
But there is an upside to everything! This is still a wonderful time of the year. Don't you dare take down your Christmas tree (or nondenominational winter bush, if that's the way you roll). Have fun with your presents (or use up your gift cards on those holiday sales!). The spring will be just around the corner with Easter (or nondenominational Sunday, if you're still rolling that way). Either way you should love life and be with family and eat candy.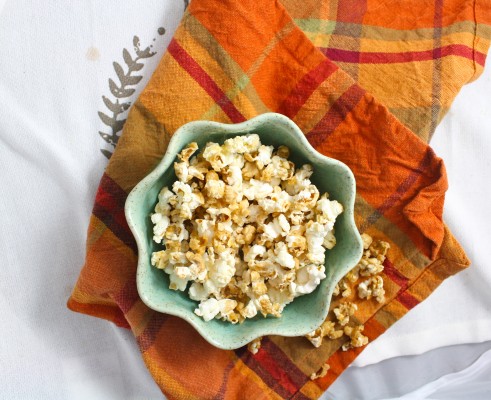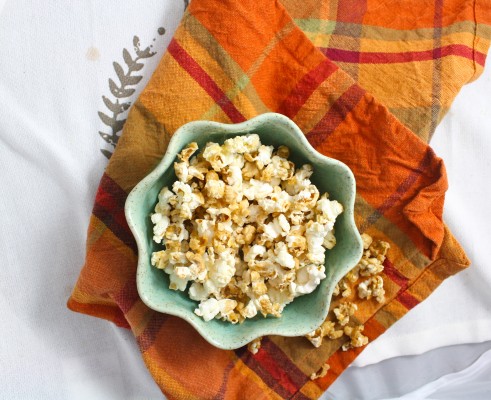 But in the meantime, you should watch Downton Abbey. (TV Premieres are the consolation prize of January.) Like, a lot of it. Throw in some other teen dramas for good measure and voila! You have the best January ever. But you're short one thing.
Now… what could it be?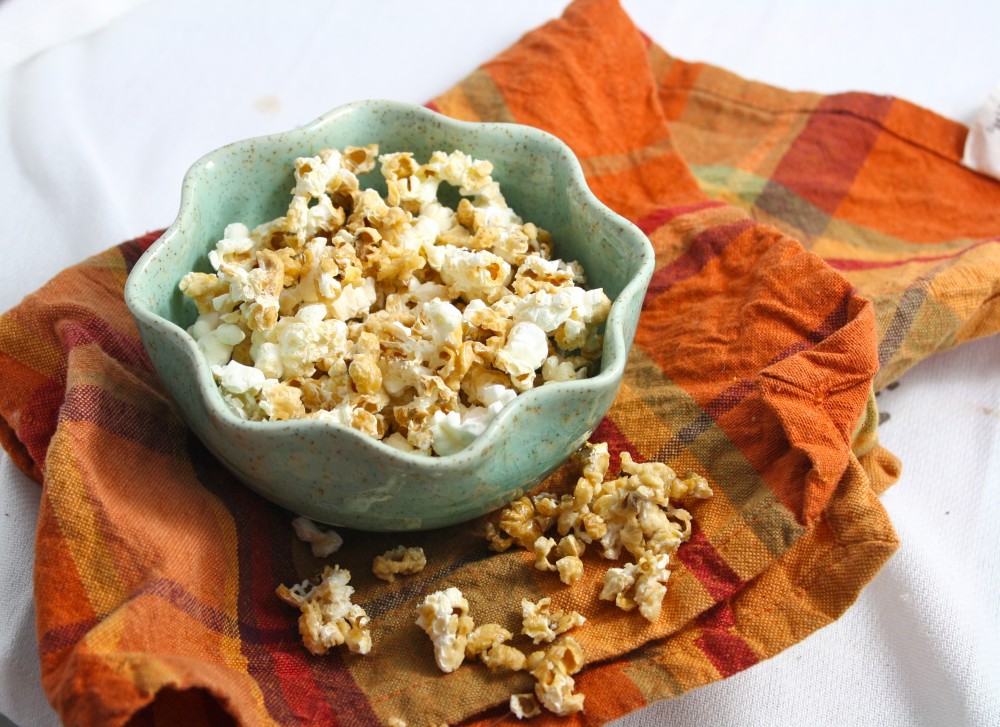 Hmm. A head scratcher.
This healthy caramel corn is the answer to all. Seriously. From the snack menu for a movie night in or a dreadfully difficult math problem, caramel corn is always the answer. But healthy caramel corn? Mind blowing. I can't even handle this. Hello? My mind is blown.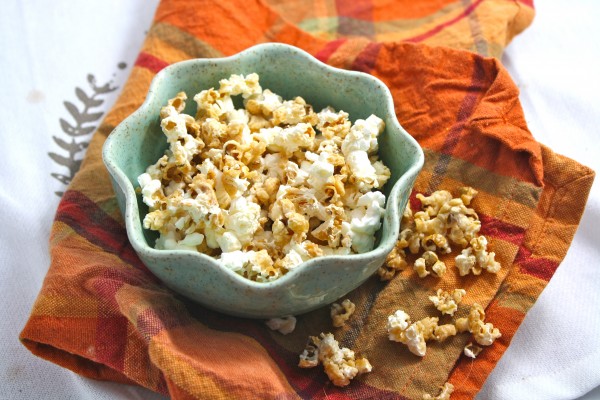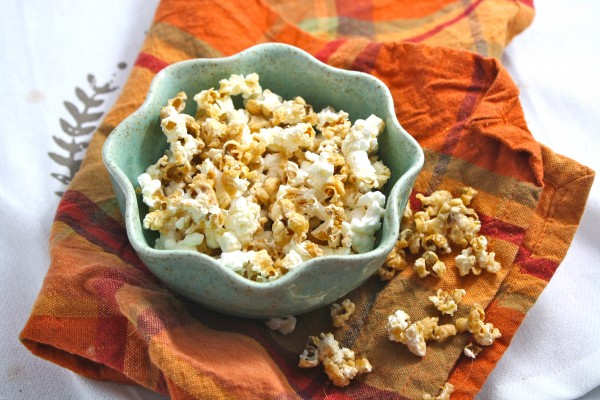 So go ahead. Dig in. Indulge. Live! You won't even remember that the incredible sweet, crunchy snack is vegan, gluten free, low fat, low carb, and only 85 calories a serving.
TV marathon. Tonight. Your house. I'll bring the popcorn.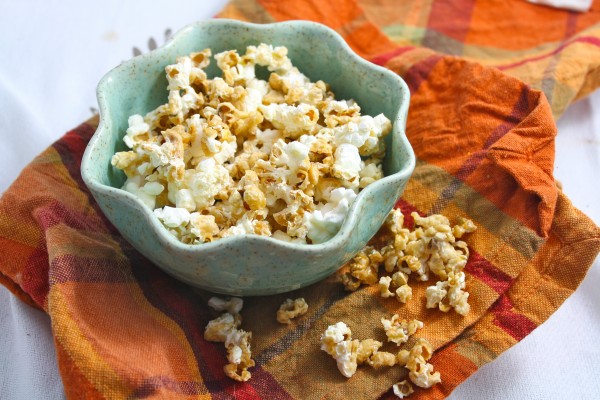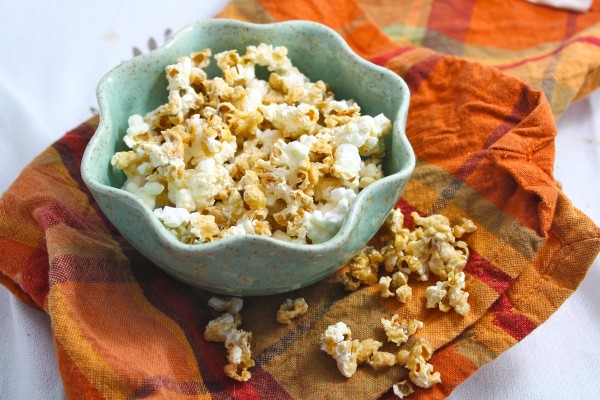 Yield: 2 generous servings (about 6 cups)
Healthy Caramel Corn (Vegan/Low Carb/Low Fat/)
10 minPrep Time:
20 minCook Time:
30 minTotal Time:
Ingredients
1/3 cup unpopped popcorn kernels
½ cup erythritol
1 teaspoon honey, agave, or brown rice syrup (any liquid sweetener should work here)
Instructions
Preheat oven to 350 degrees Fahrenheit. Line a baking sheet with parchment paper or a silicone mat and set aside.
Pop the popcorn kernel. (I do this very simply by throwing the kernels into a brown paper bag, folding over the top a few times, and microwaving for a few minutes until the popping slows down significantly.) Spread the popped popcorn in an even layer on the prepared baking sheet and set aside.
Meanwhile, in a medium skillet, cook the erythritol over medium low heat, stirring constantly, until completely melted. Stir in your liquid sweetener of choice, and turn off heat. Quickly and evenly pour the melted erythritol mixture over the popcorn, being extra careful as putting ice on your erythritol caramel burns is probably not your evening activity of choice. Don't worry if the mixture doesn't cover all of the kernels completely; just do the best you can!
Bake in the oven at 350 degrees for 20 minutes. Let cool before eating! There's a happy medium of serving temperature here, folks. If it's too cold, it might be a bit harder than would be ideal. If it's too hot and you exhibit no patience, you will have no wear a rather striking shade of lipstick for the rest of the week to hide the burns. Consider yourself warned. Best if eaten the day it's made, but will keep in a covered container in the fridge for up to a week.
Notes
If you don't mind drastically raising the carb and calorie count, feel free to use regular old sugar. I have a feeling brown sugar would be lovely as well. I'm not really sure how one would go about making this paleo/grain free, but if you have any idea, please let me know in the comments. I would love to give it a try! To calculate the nutritional information, I used the calorie info on the package of the popcorn kernels I used. I understand that the nutritional information of popcorn kernels varies, so please bear this in mind.
7.8.1.2
210
https://www.foodiefiasco.com/healthy-caramel-corn-veganlow-carblow-fatvegan/
Nutrition
Alright, just don't eat the entire recipe in one sitting. I dare you.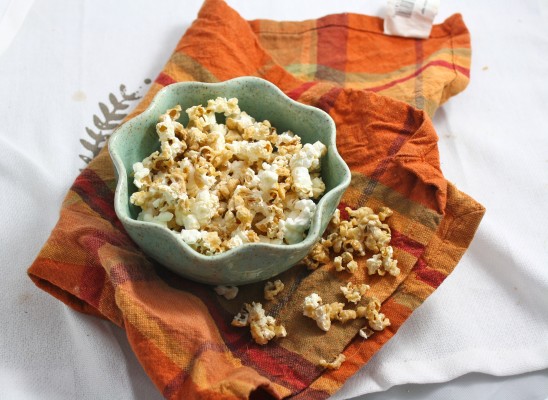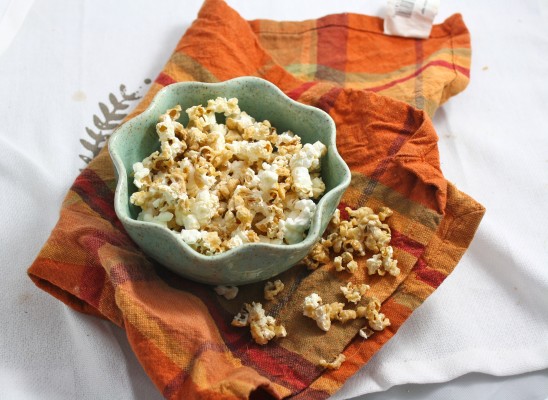 What TV shows do you watch? Are you not a TV watcher (I totally commend you!)? Clue me in!
Okay. Downton Abbey. Tell me how cute Matthew and Mary are. Hoard the show if you don't know what I'm talking about.