I genuinely believe that I've changed the course of human history.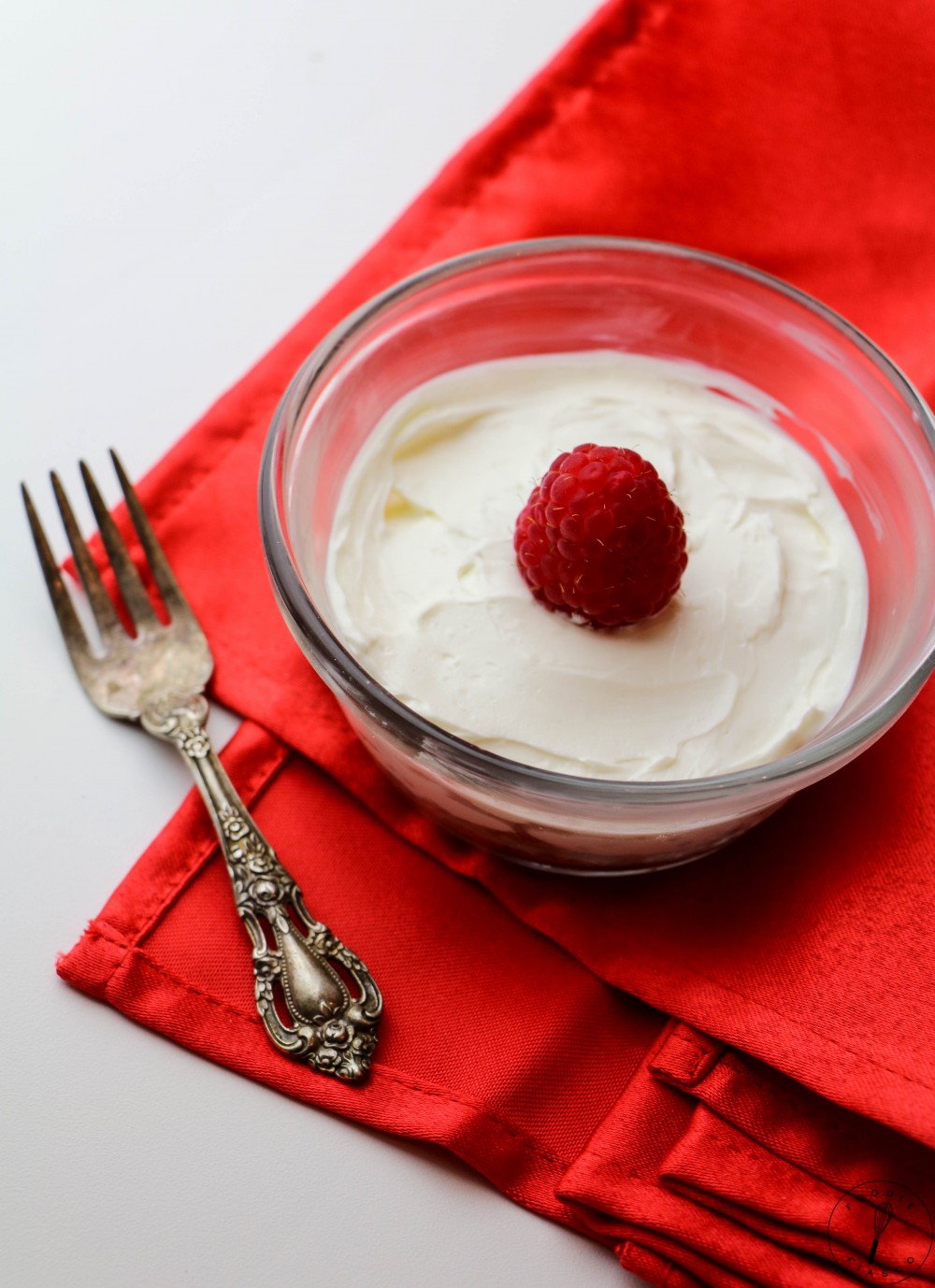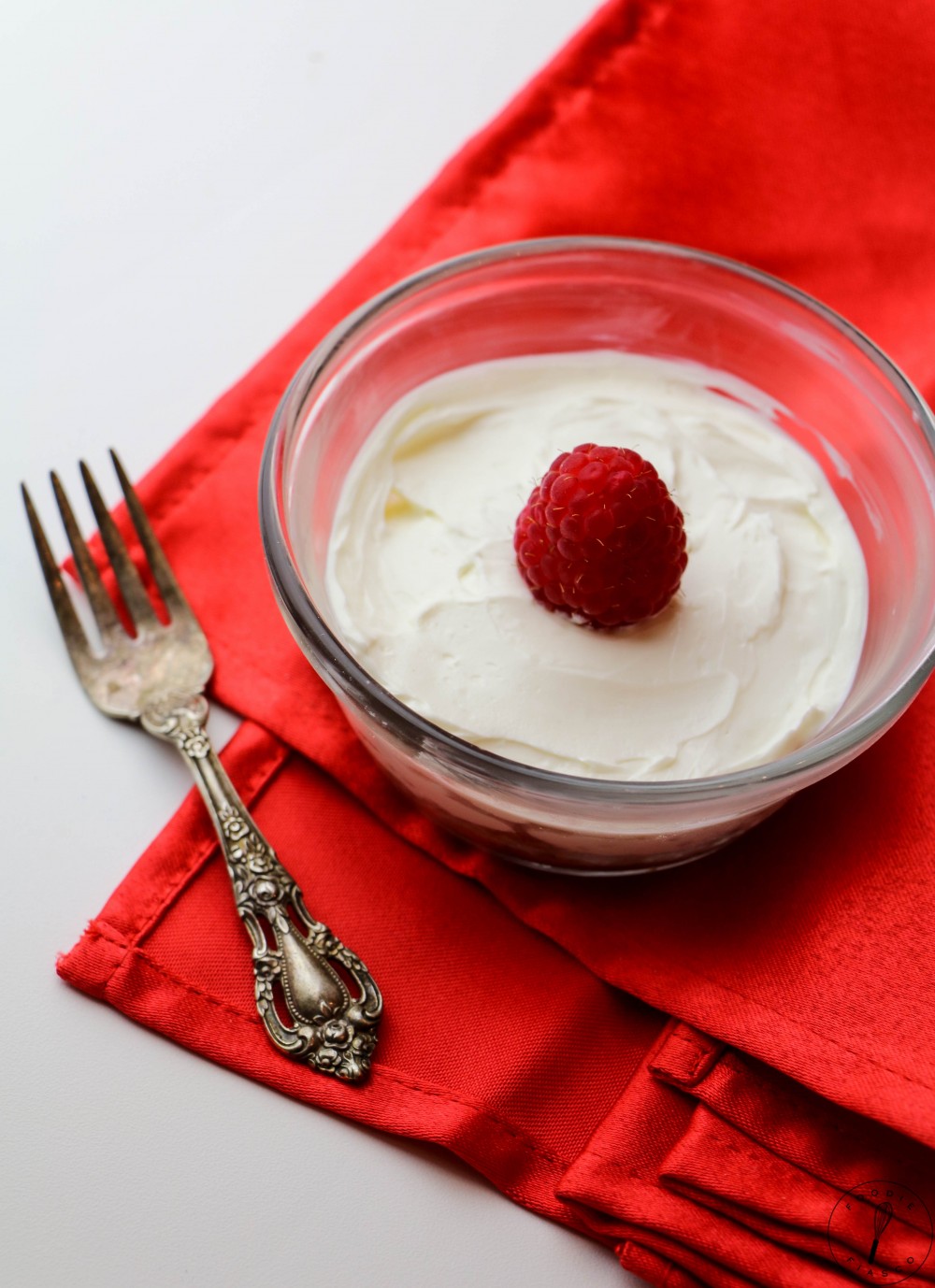 I almost cried when I took a bite of this. Not an exaggeration. Ask my mother, she'll tell you.
She was probably a little concerned when she came home to find her teenage daughter standing in the kitchen with visible tears in her eyes as she beheld a bowl of cheesecake.
But that was only until she had a taste. Then she understood. (And proceeded to fight me for the rest, but whatever.)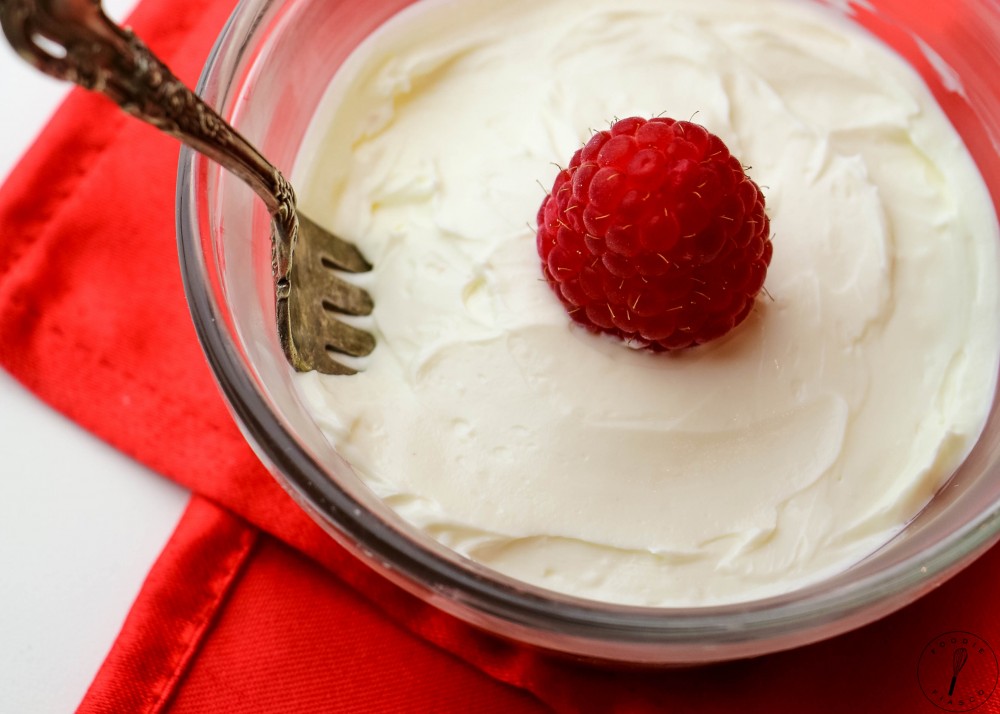 This is one for the ages. If you ever make a Foodie Fiasco recipe, let it be this one.
I want you to look back on me in eighty years when you are in a rocking chair on a front porch somewhere surrounded by your lovely grandchildren and remember that one day a teenage food blogger gave you this recipe, which you've cherished all this time.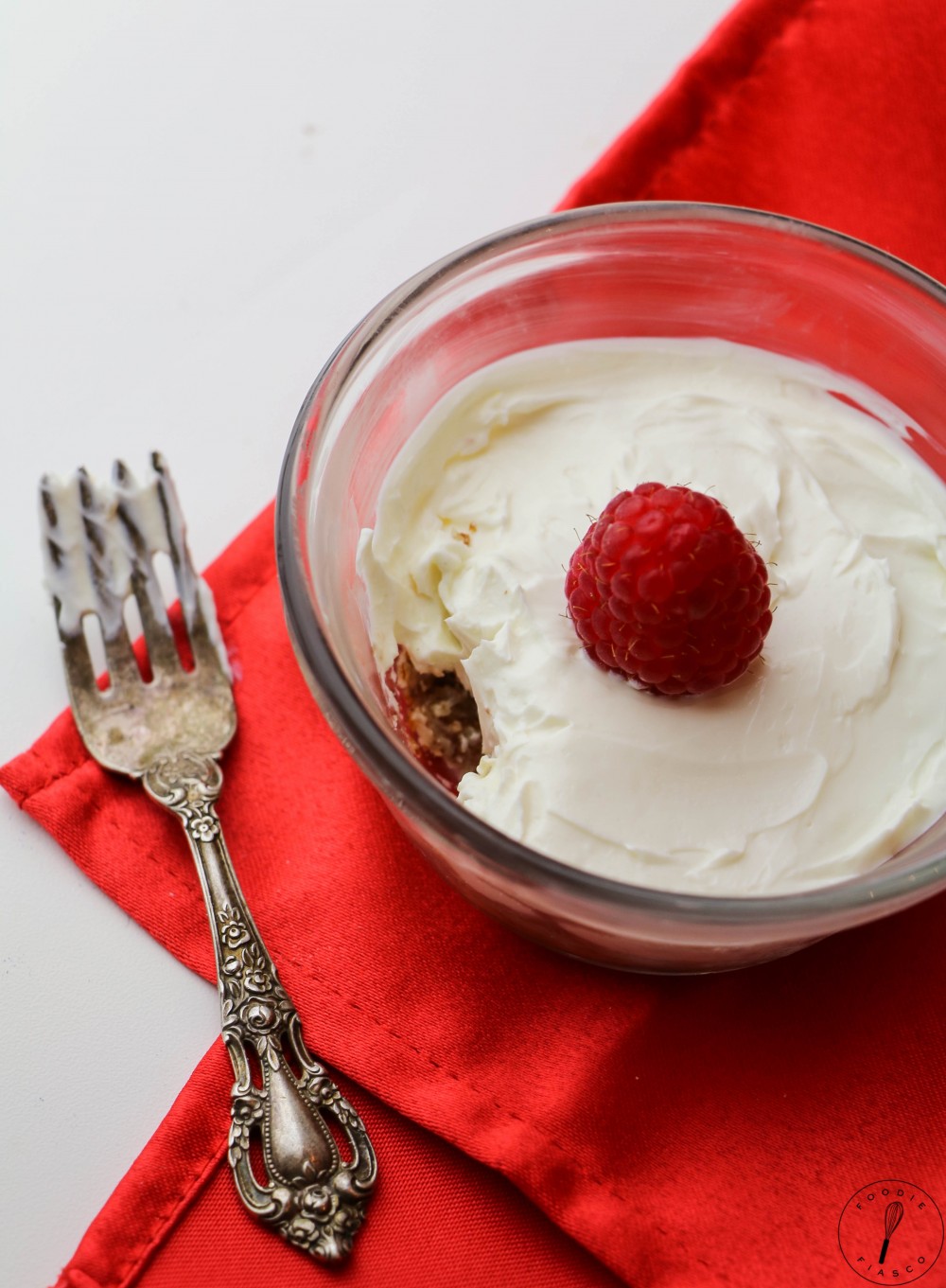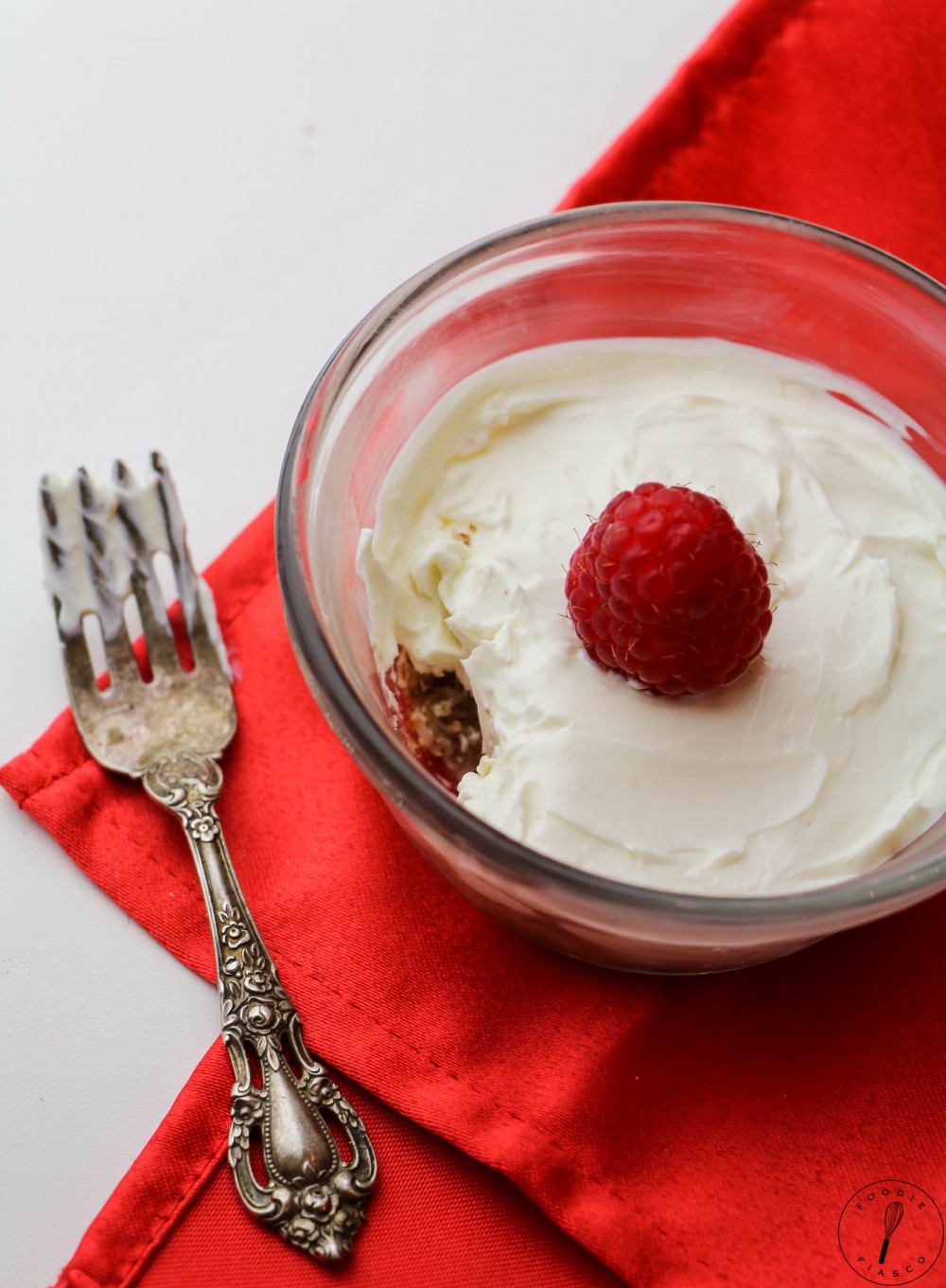 I searched high and low for a great single serving cheesecake. Most of them had upwards of 700 calories and were filled with sugar. And 3-4 hours of setting time? No thank you. I want cheesecake and I want it now! This is no time for planning ahead!!
Luckily this cheesecake has only 190 calories and 5g net carbs for a huge and VERY filling serving. It also requires zero setting time! It's like winning the lottery, only tastier.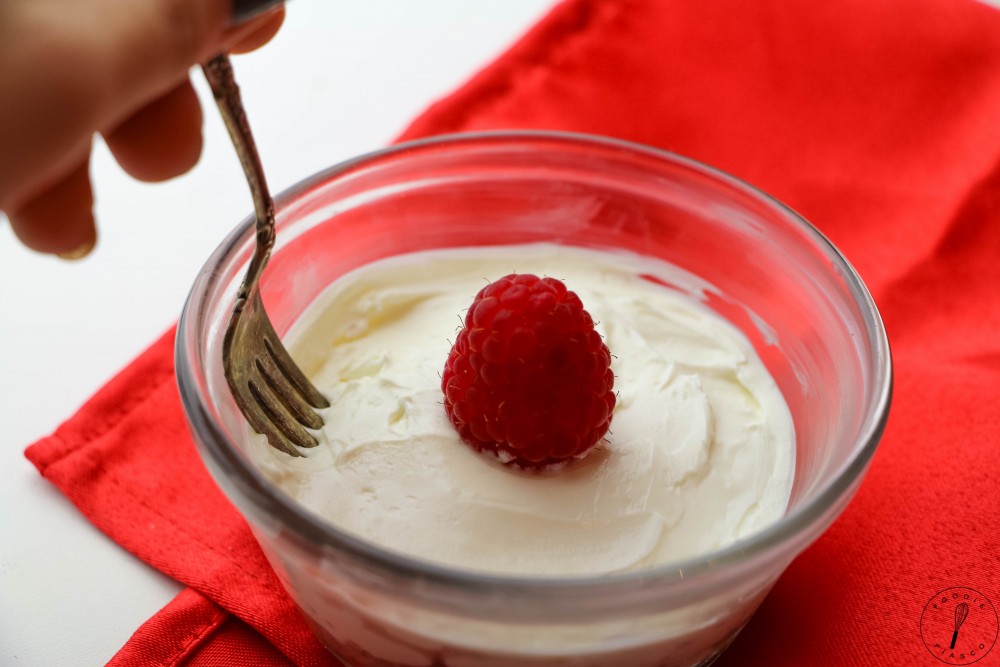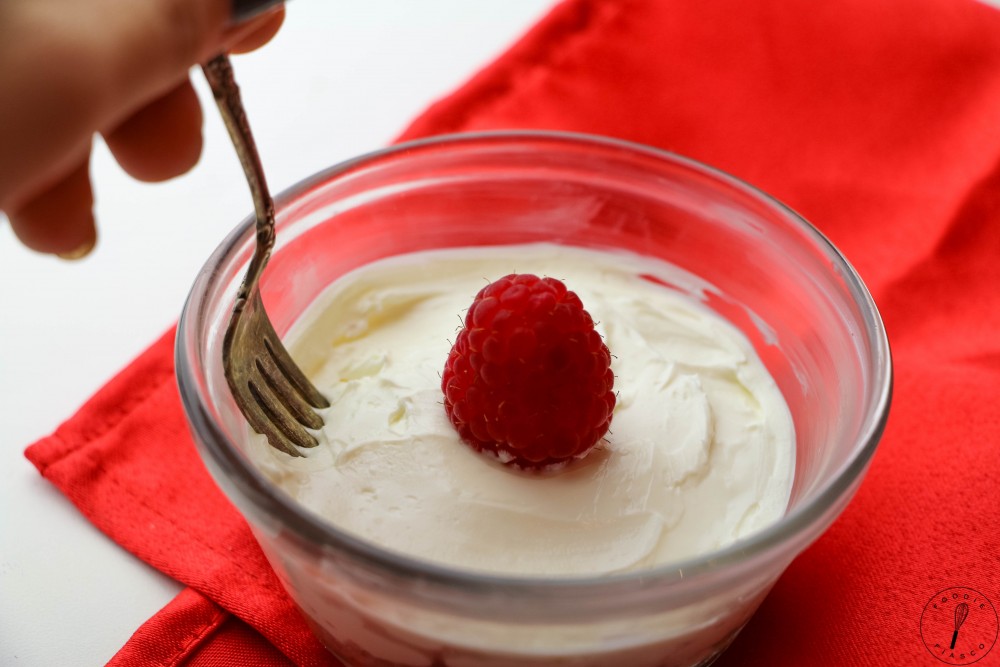 I have never been a cream cheese person. It has never been my cup of cream. (Okay you could punch me in the face for that pun and I'd probably deserve it.)
I'm always one to eat bagels sans cream cheese and swap Greek yogurt for cream cheese in recipes. But that all changed with this fateful cheesecake.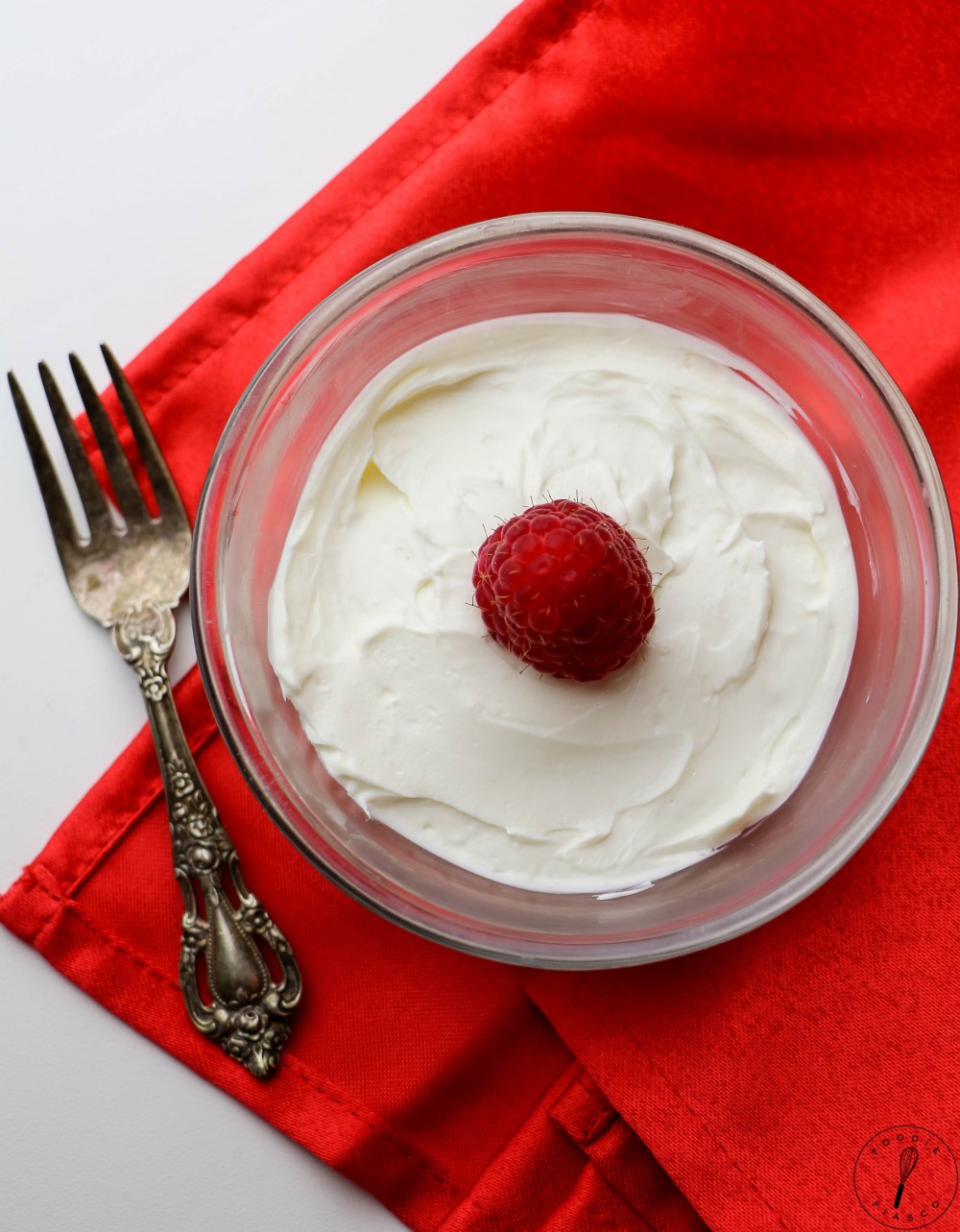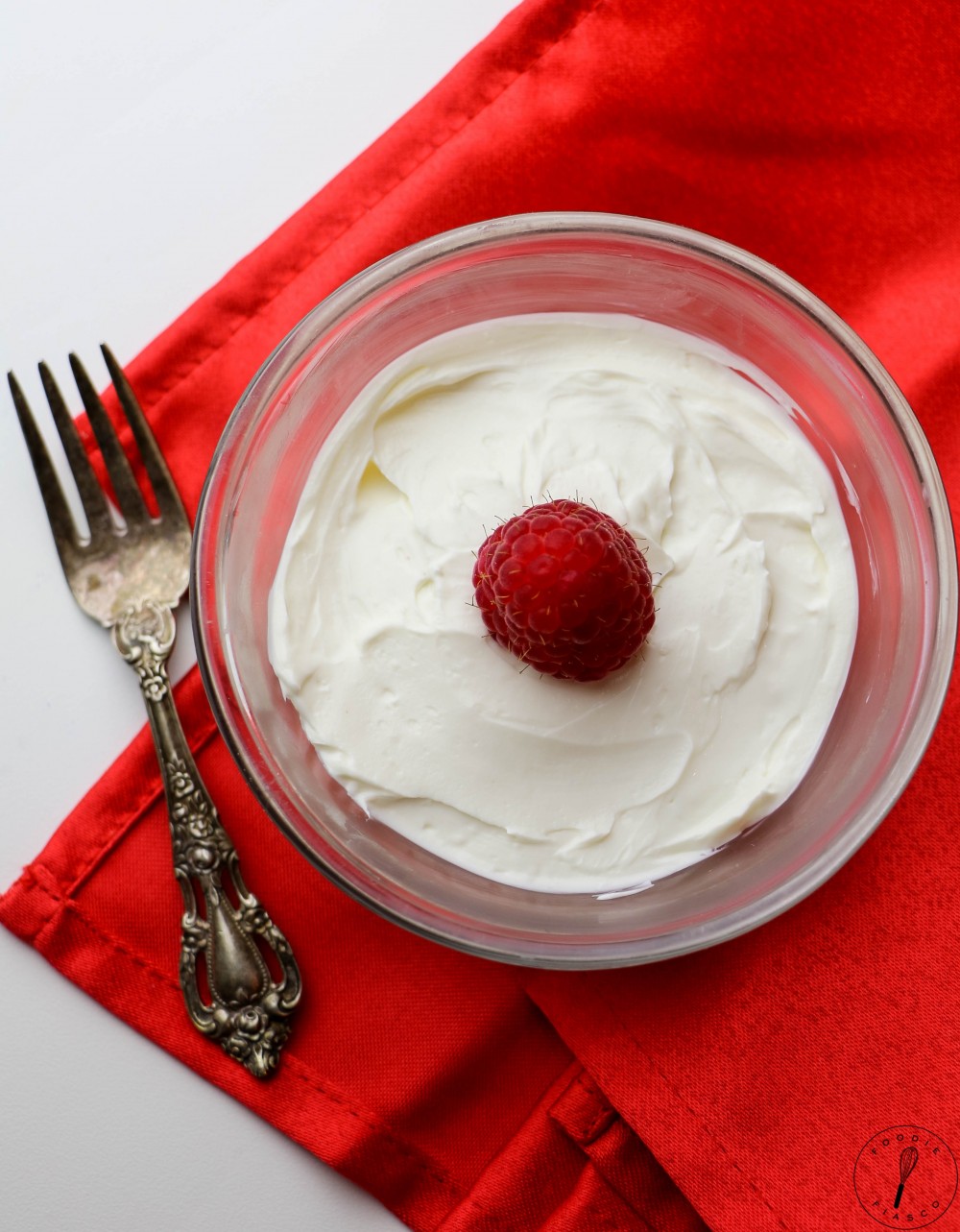 So I owe you an apology. I've been getting requests for years to develop a single serving cheesecake, but a few failed attempts coupled with my inherent dislike for cream cheese had me convinced it couldn't be done.
I've never been so happy to be wrong.
Simply make the crust and press into a ramekin or small bowl, mix up the filling ingredients, and spread over the crust. Easy peasy lemon cheesy.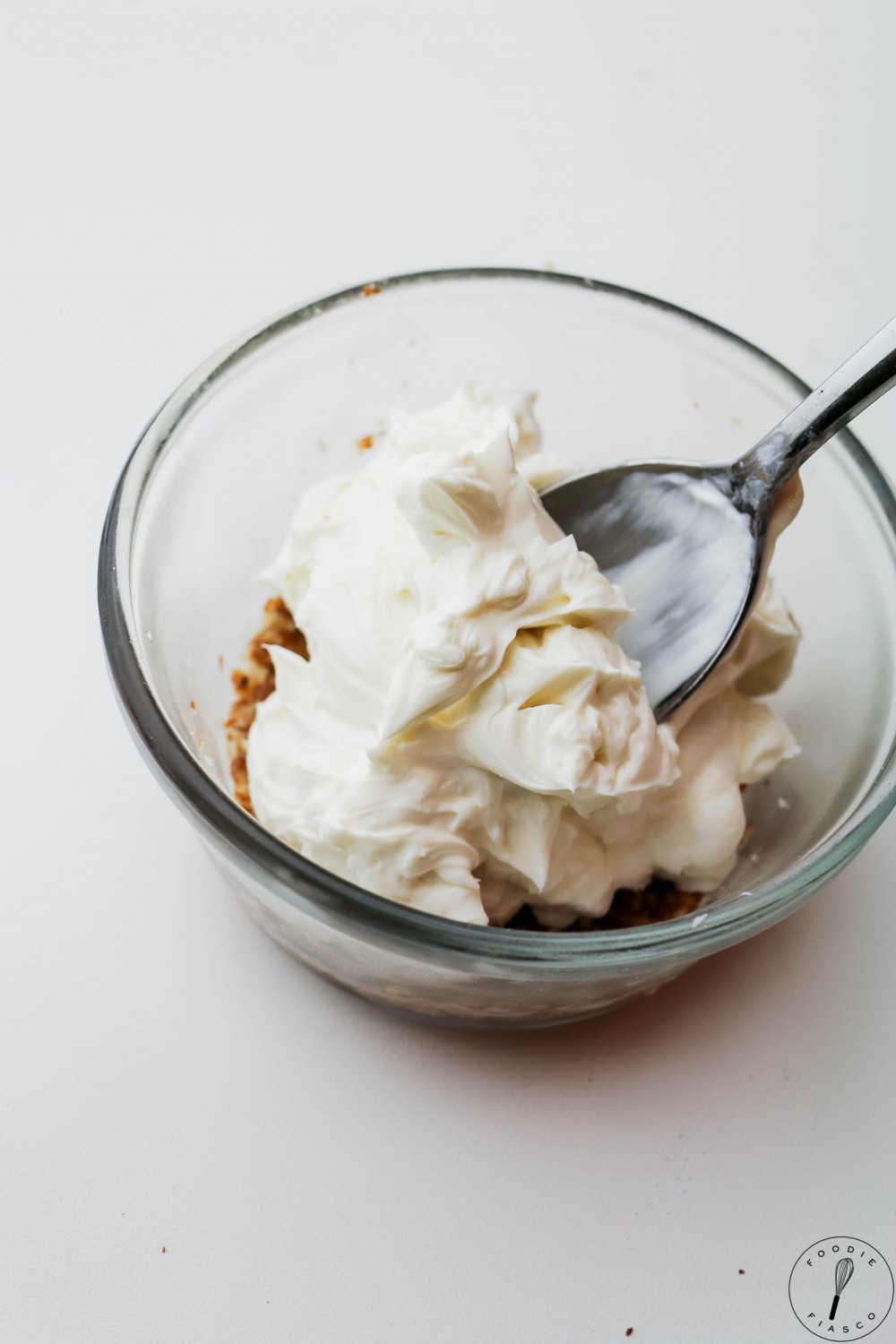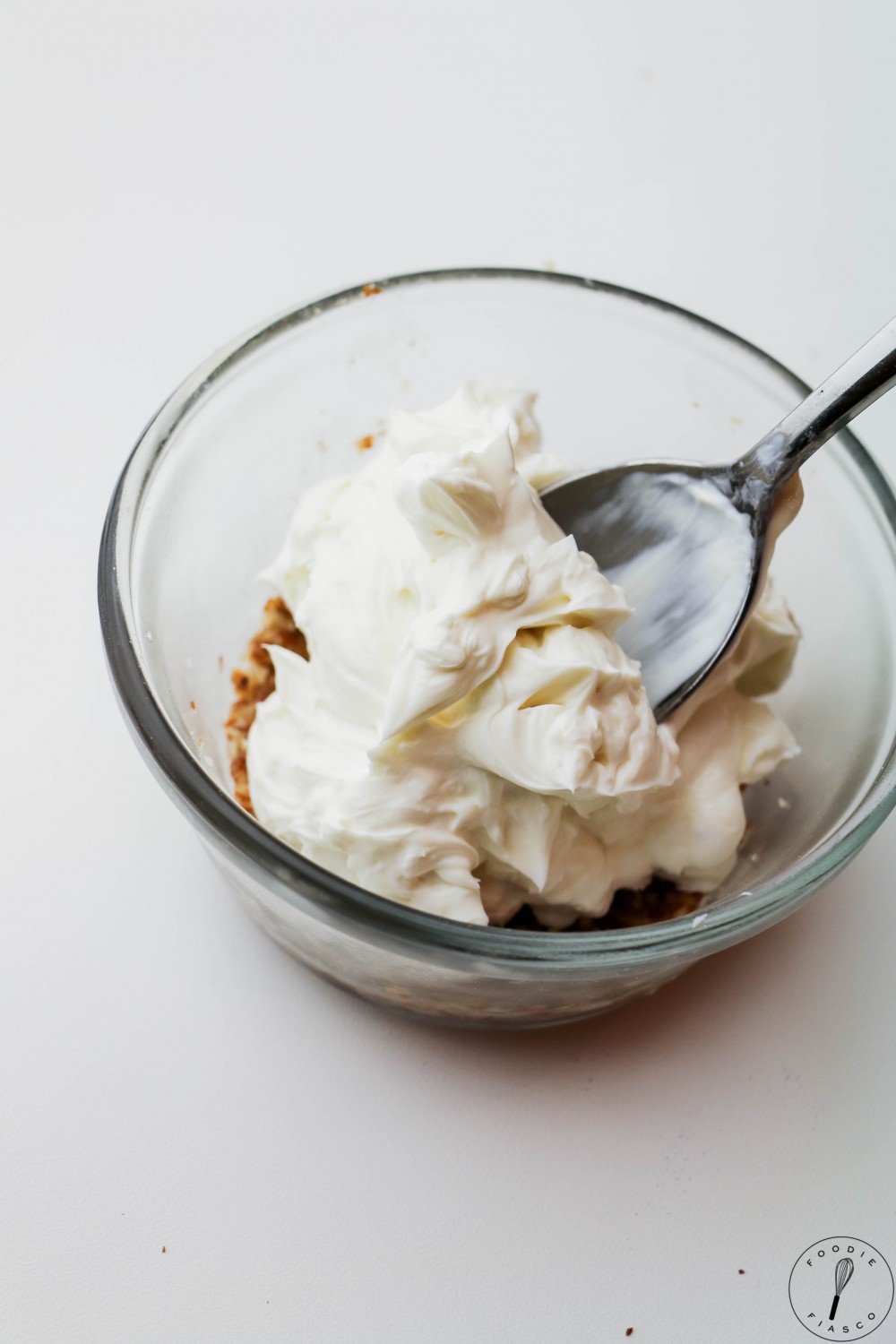 Smooth the filling with a spoon and you're done! You can definitely dig in right away (which is what I do because I'm impatient and wanted my cheesecake ready five minutes ago), or you can stick it in the fridge for a couple hours to let it firm up.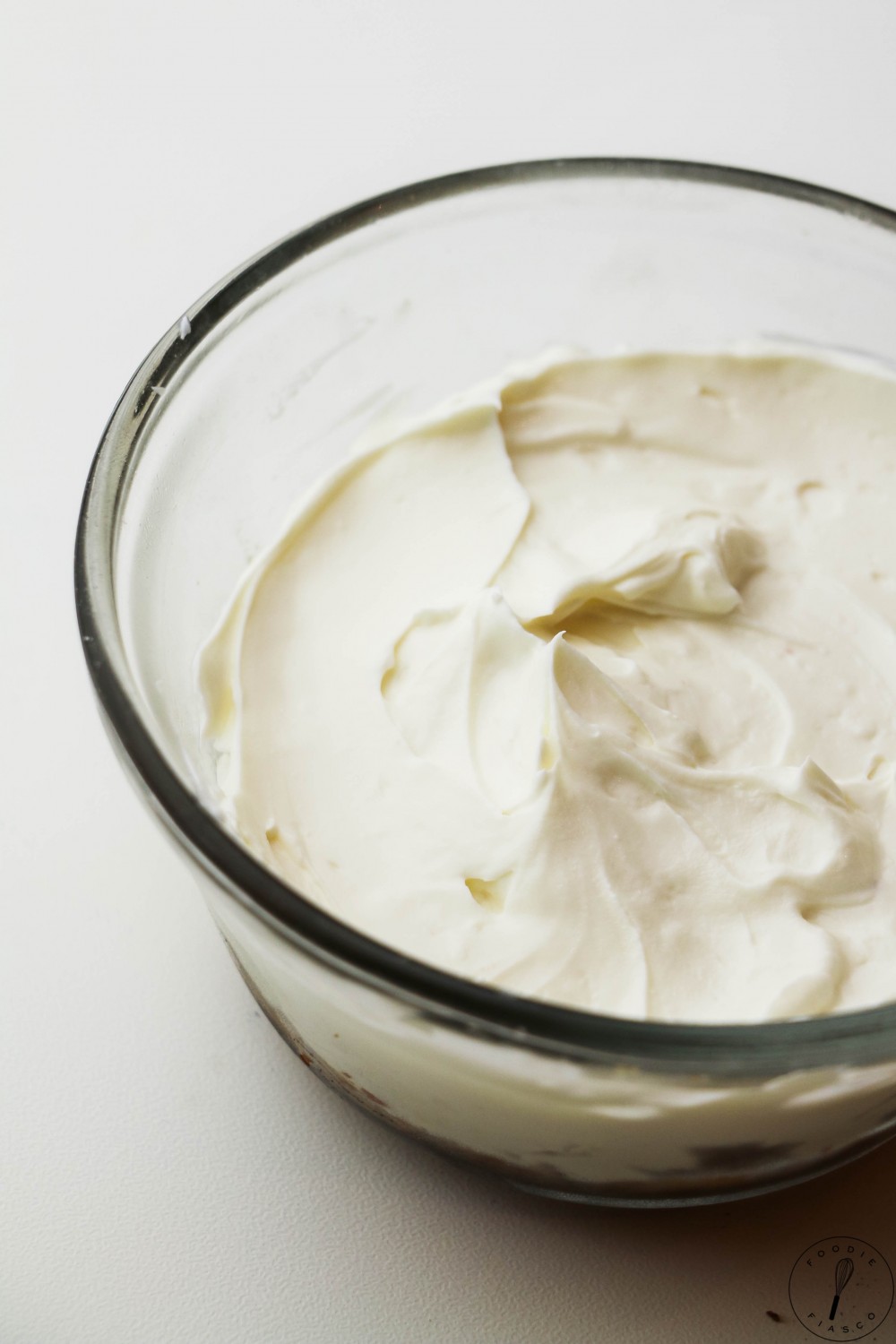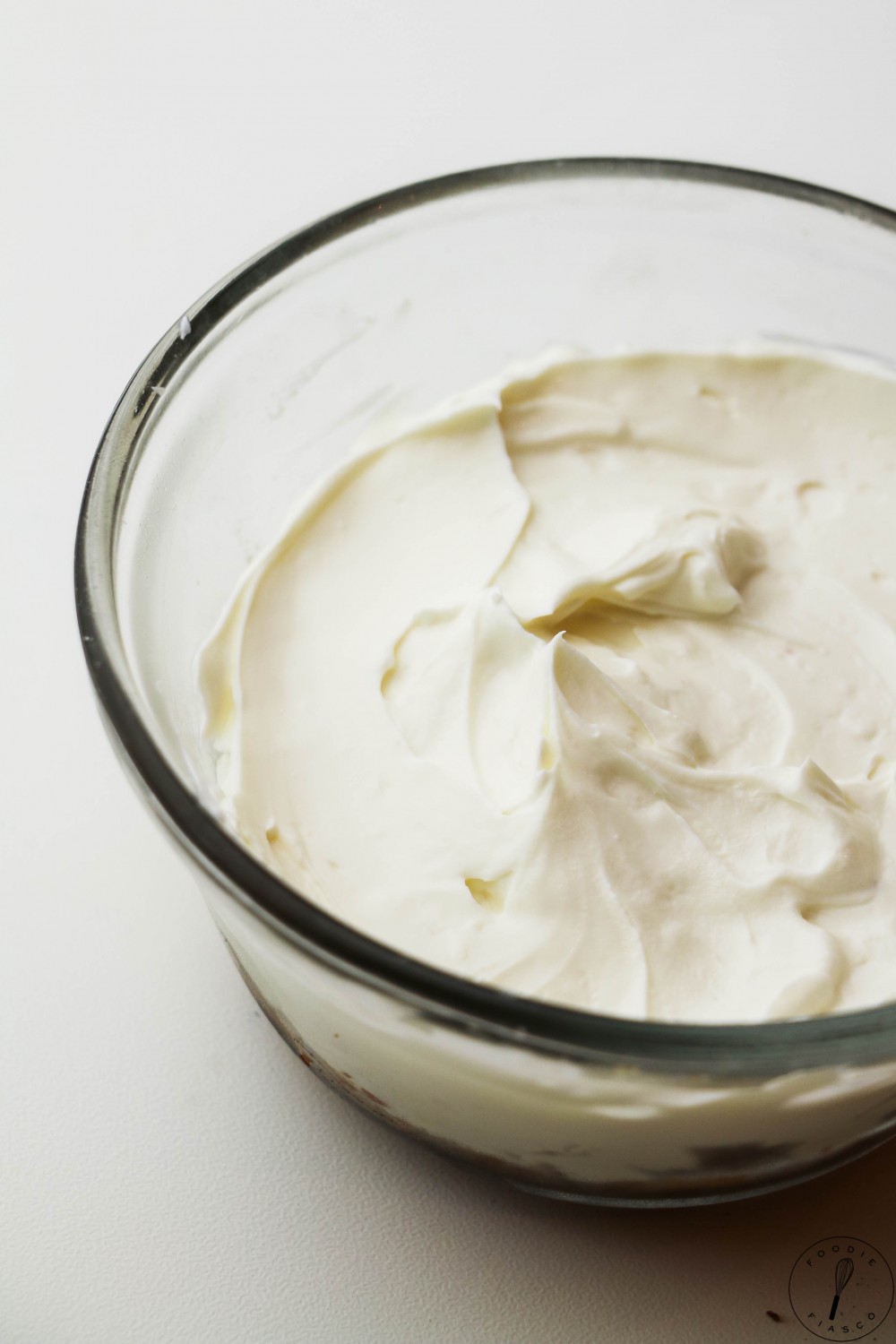 Feel free to top with your fruit of choice for a pop of color! Then serve on a napkin that matches your fruit. Because you're fancy like that.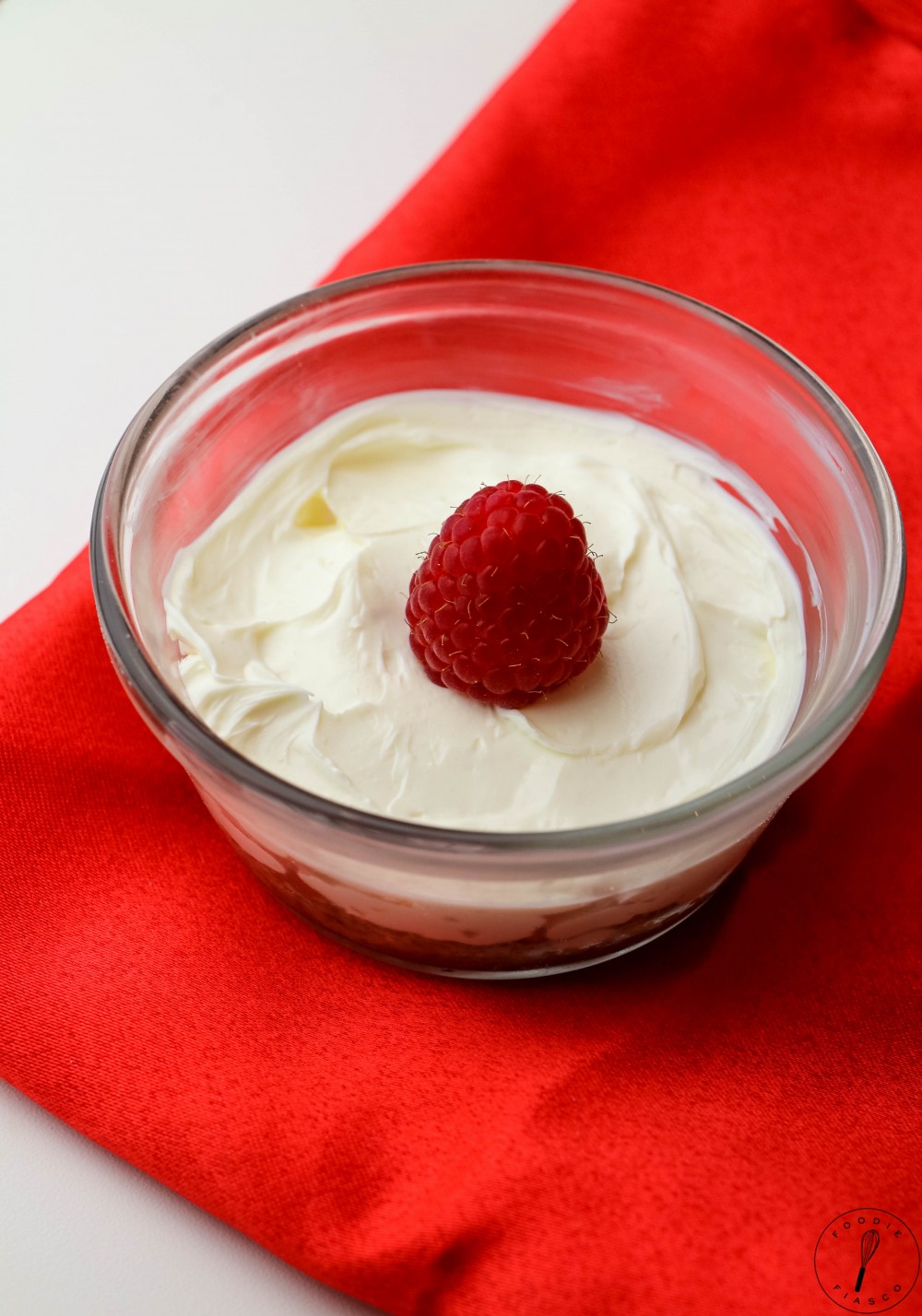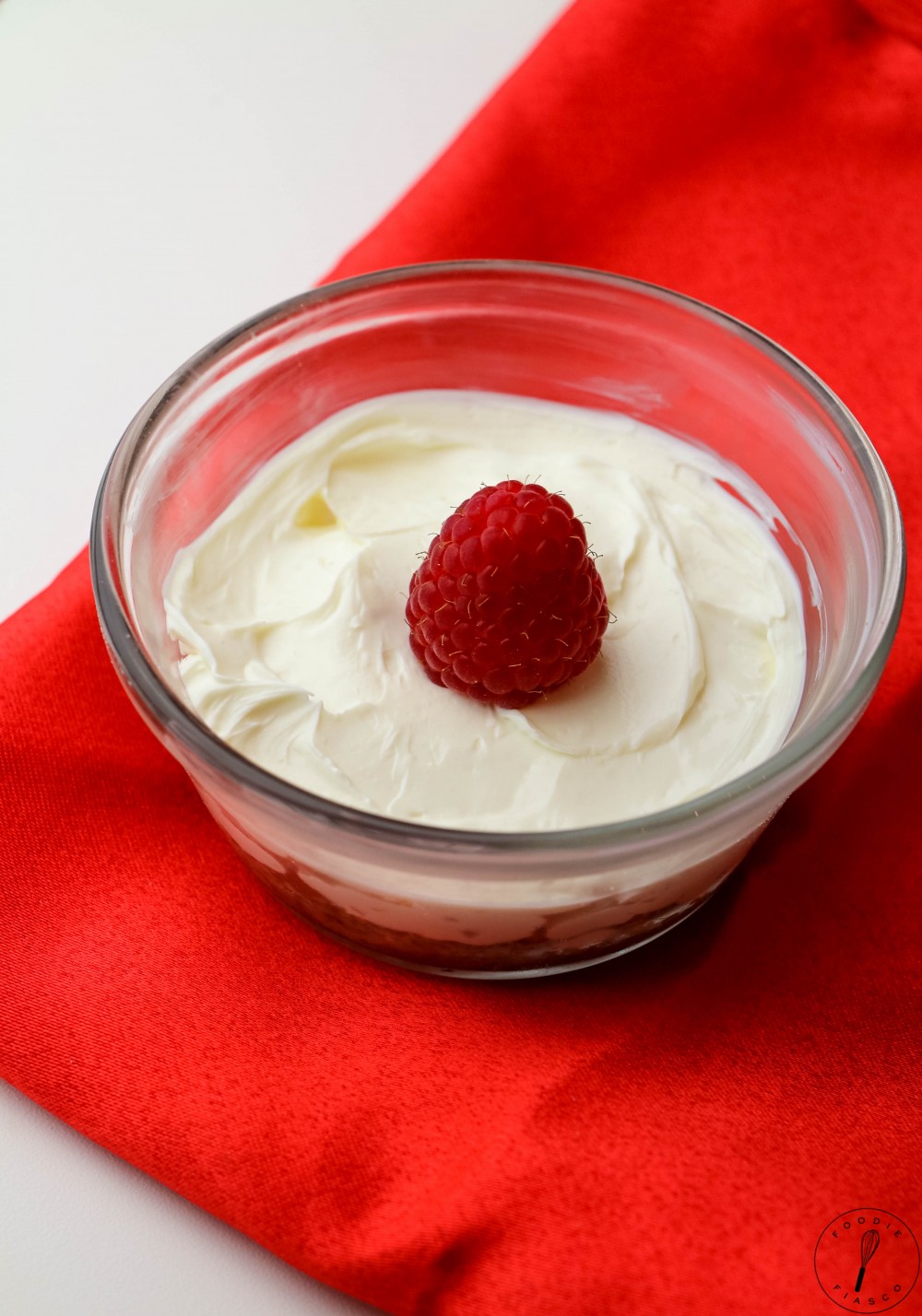 I tried really hard to get a good shot of the crust, but I still couldn't manage to do justice to how thick it is. I worked hard on perfecting the crust:cheesecake ratio. This is an art form folks.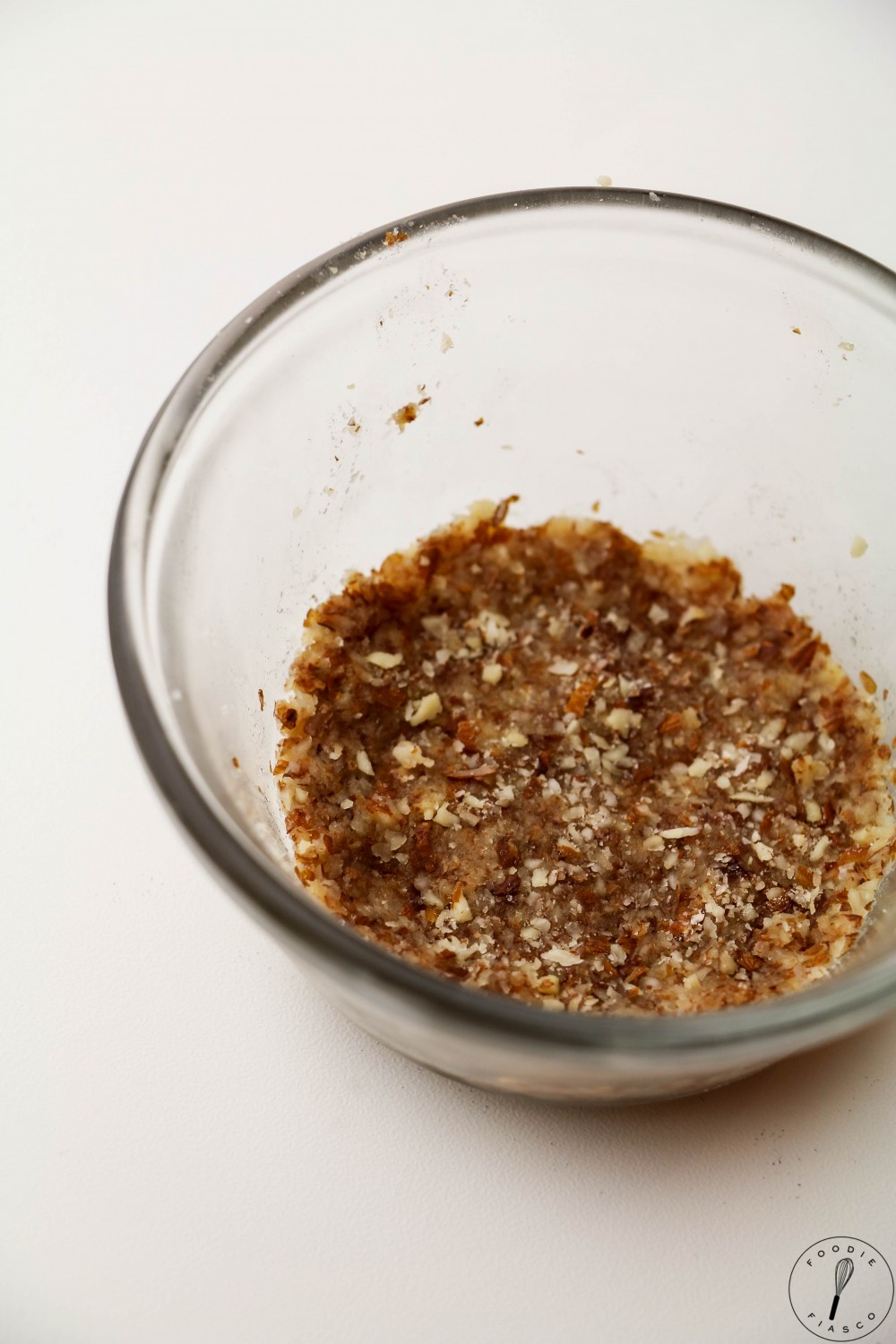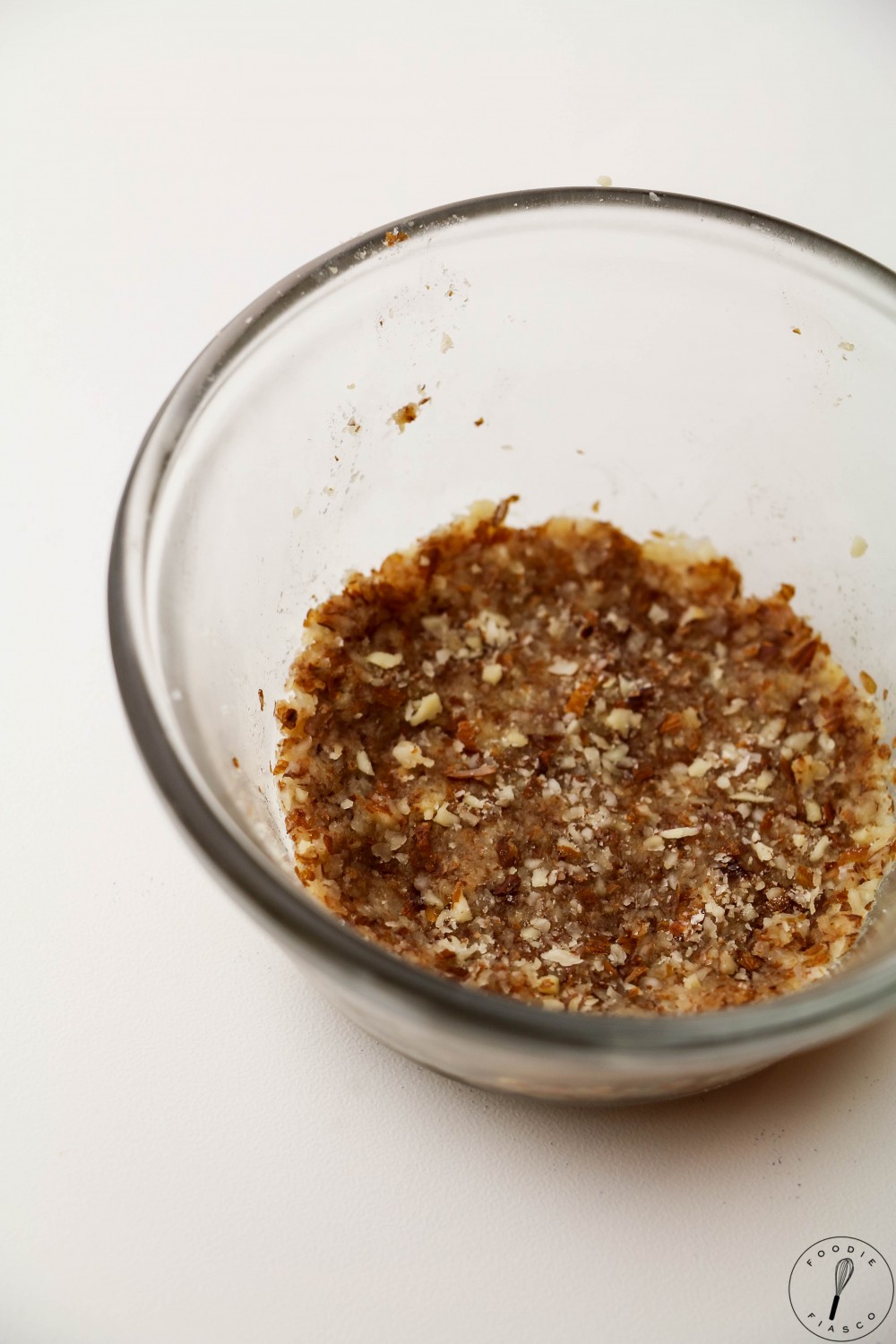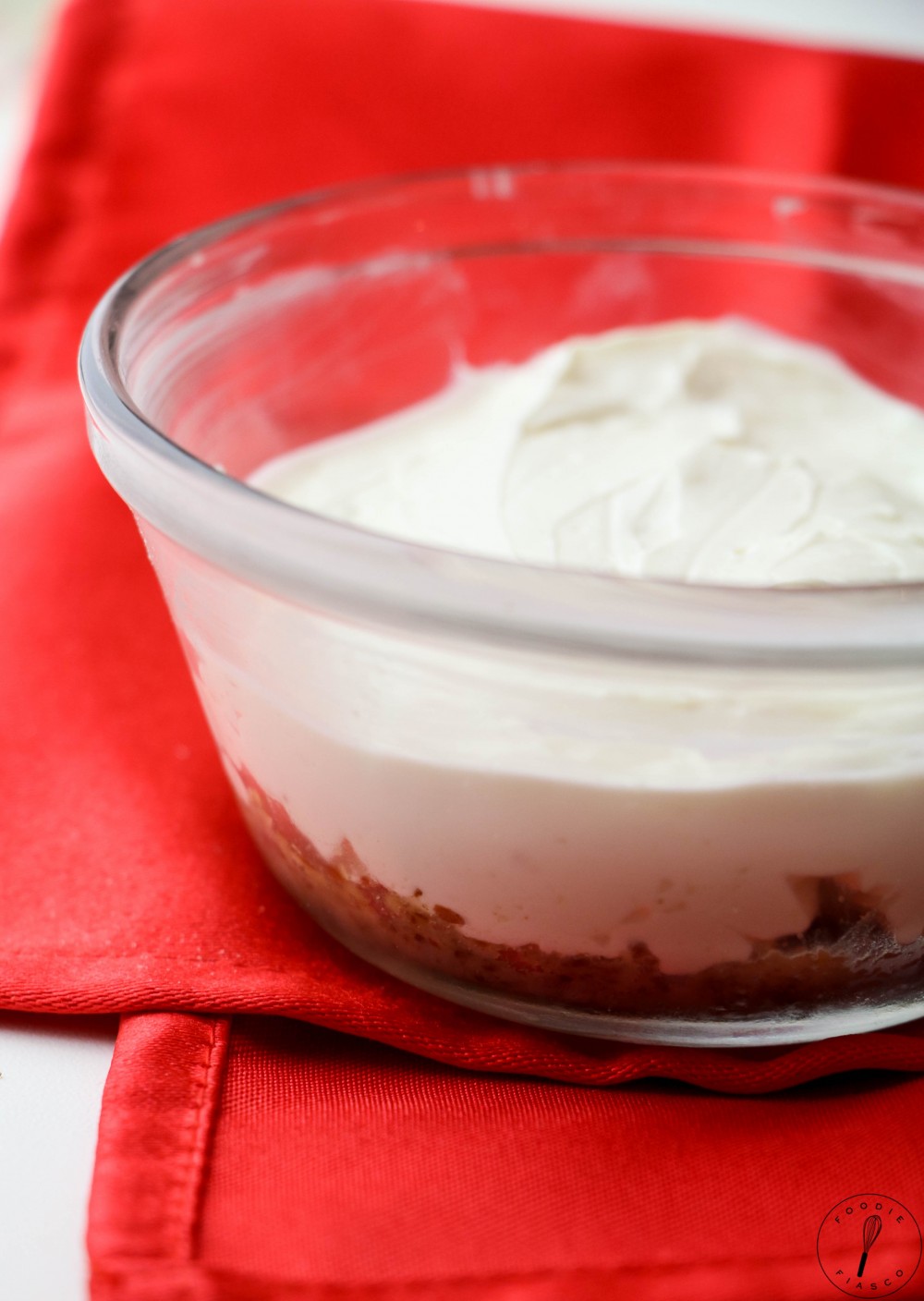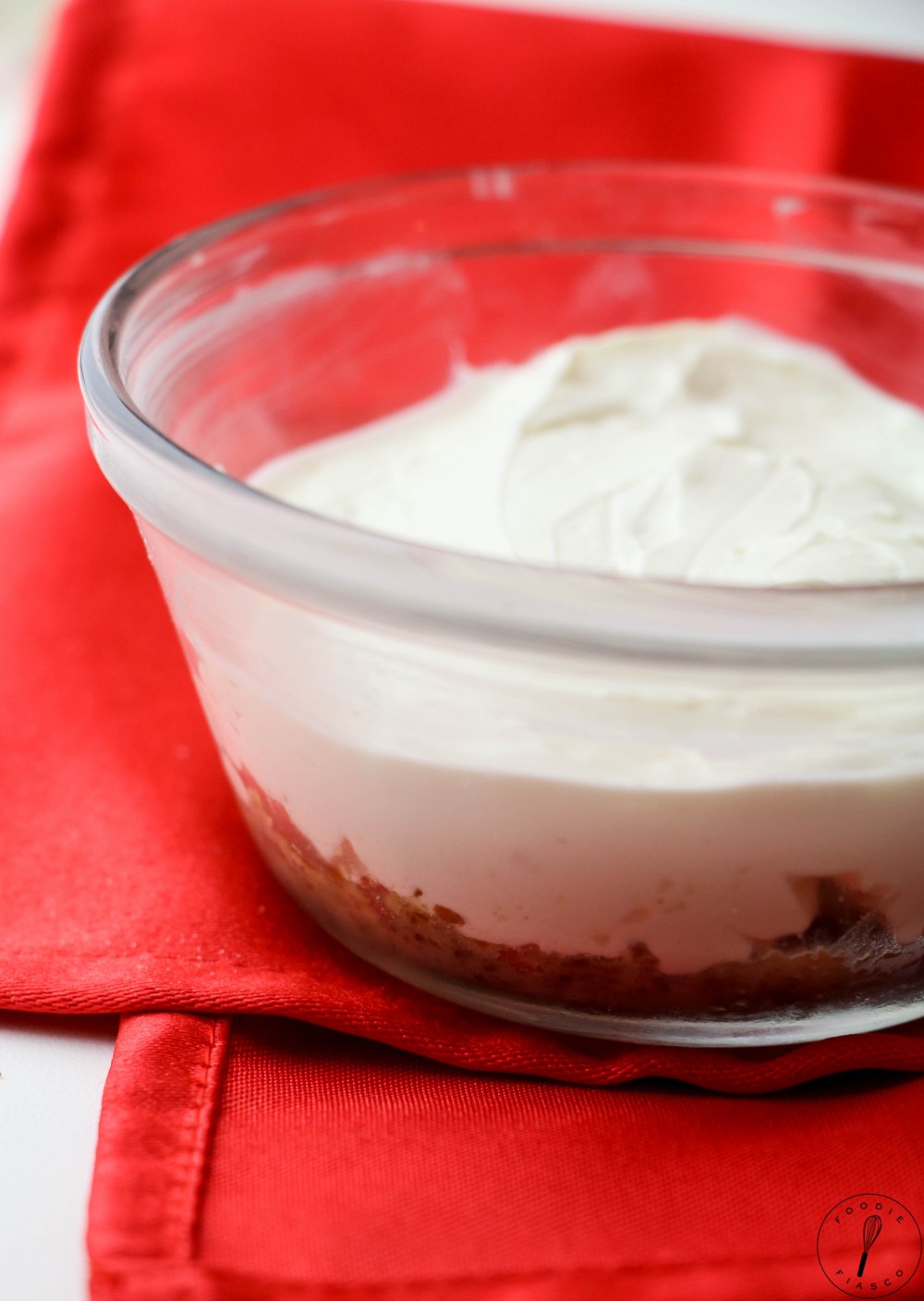 So please go make this! Consider it a favor for me. You won't be sorry.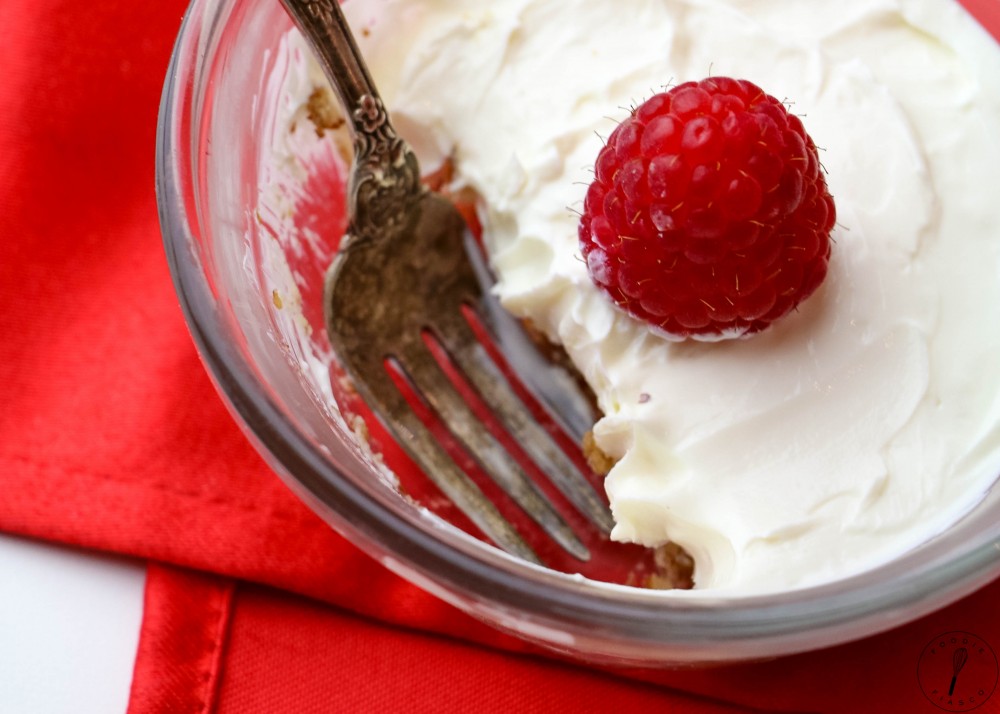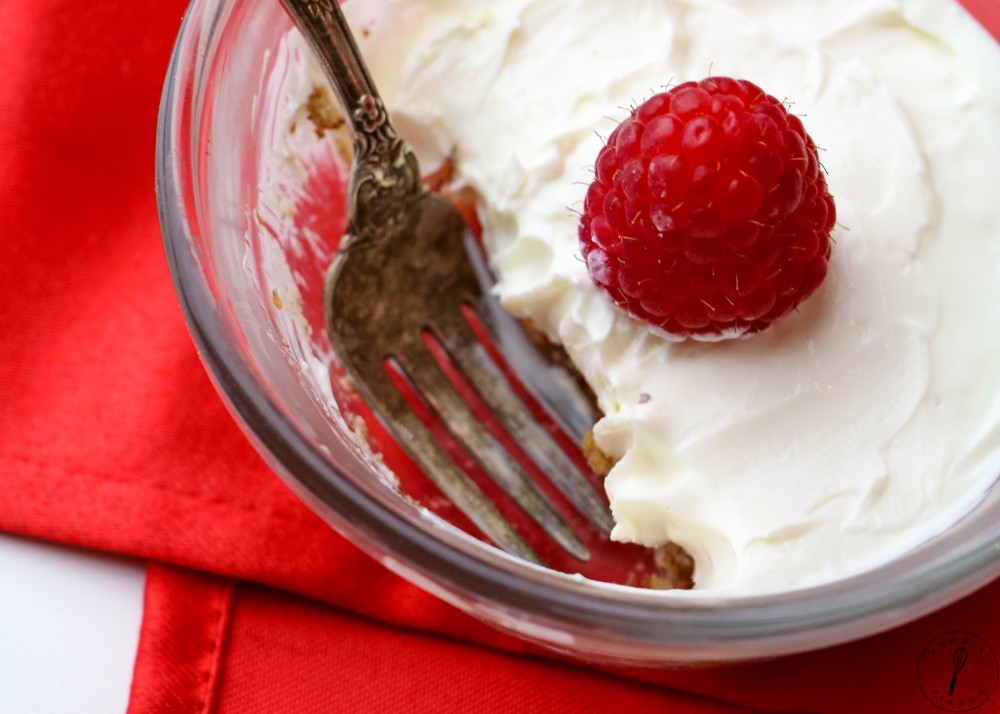 Nutritional Breakdown
Calories
1 tablespoon almond meal (35) + 1/2 teaspoon almond butter (15) + 1/2 teaspoon erythritol (0) + 1/4 cup low fat cream cheese (120) + 2 tablespoons 2% Greek yogurt (21) = 191 calories per recipe
Net Carbs
1 tablespoon almond meal (0g) + 1/2 teaspoon almond butter (0g) + 1/2 teaspoon erythritol (0g) + 1/4 cup low fat cream cheese (4g) + 2 tablespoons 2% Greek yogurt (1g) = 5g net carbs per recipe
Protein
1 tablespoon almond meal (1g) + 1/2 teaspoon almond butter (0g) + 1/2 teaspoon erythritol (0g) + 1/4 cup low fat cream cheese (6g) + 2 tablespoons 2% Greek yogurt (3g) = 10g protein per recipe
Single Serving Cheesecake
Ingredients
Crust:
1 tablespoon almond meal
½ teaspoon almond butter
½ teaspoon erythritol
splash almond extract
¼ teaspoon almond milk, if needed
Filling:
¼ cup low fat cream cheese (feel free to use dairy free cream cheese for a vegan version!)
2 tablespoons 2% Greek yogurt (also feel free to use dairy free yogurt)
stevia/erythritol, to taste (I used one packet of NuNaturals stevia, just adjust to your taste)
½ teaspoon lemon juice
⅛ teaspoon vanilla extract
Instructions
In a small bowl, combine the almond meal, almond butter, erythritol, and almond extract and knead together with your fingers to make sure the almond meal is as well incorporated into the almond butter as possible. Add in the almond milk if needed. Press the mixture into a ramekin and set aside.
In a small bowl, combine the cream cheese, Greek yogurt, lemon, sweetener, and vanilla extract and stir until completely combined and no lumps remain. The best way to do this is to use a fork and mash the mixture as you would mash a banana. It would probably be most effective to us a food processor, but if you, like me, don't feel like cleaning a food processor just for a single serving recipe, then a bowl will do just fine. Add the mixture on top of the crust and smooth with a spoon. Let chill for a few hours if you are patient and want a firmer cheesecake, or pull a Kelly and devour immediately.
Nutrition Information
Serving size:
the whole darn recipe
Calories:
190
Net Carbs:
5g
Protein:
10g
More single serving favorites:
Single Serving Chocolate Chip Cookie
What is your favorite kind of cheesecake?
Are you a purist? Or perhaps more of a brownie bottom salted caramel cookie dough cheesecake person? Either way, I'm taking flavor requests for next time…