I'm rather proud of myself.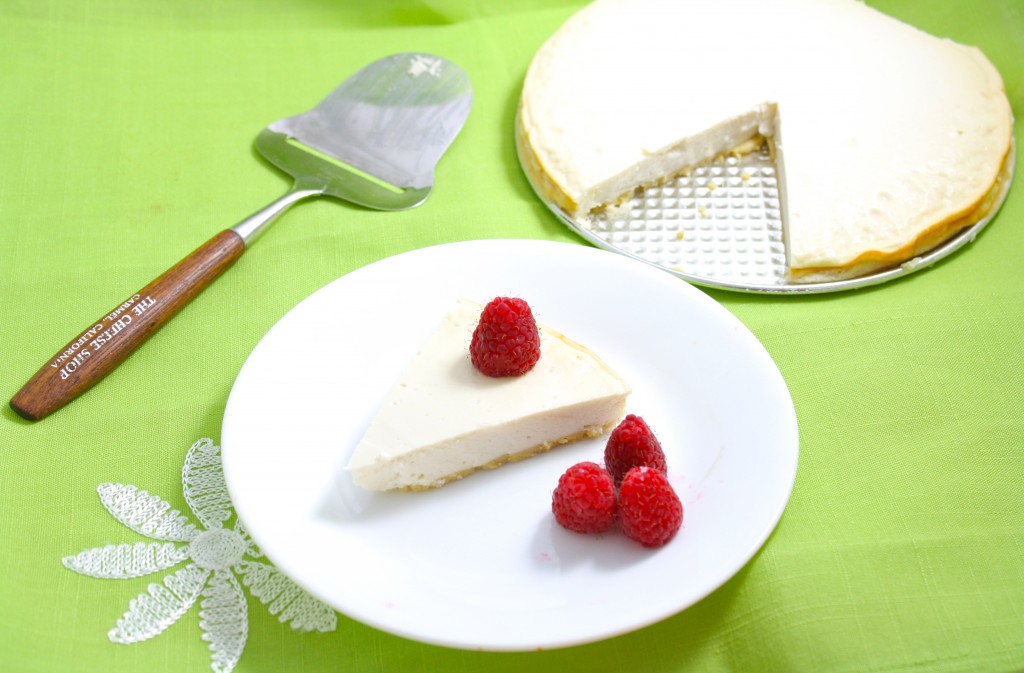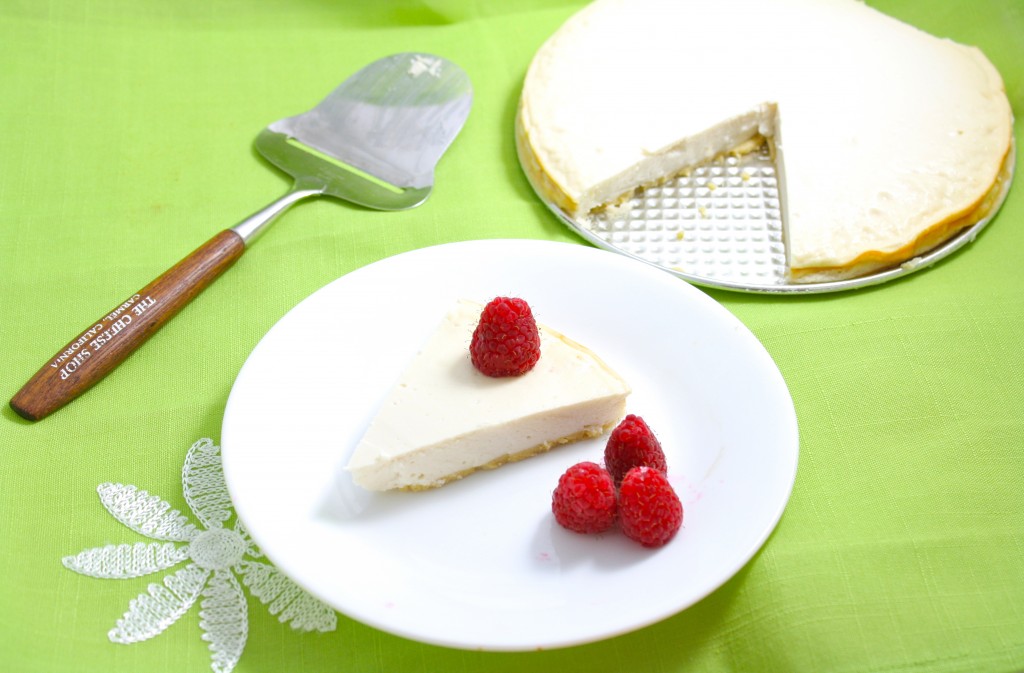 Frankly, I am not one to be easily impressed when it comes to cheesecake. I need an especially spectacular one, and this one fits the bill perfectly.
I set out to create the world's healthiest and easiest yet still drool-worthy cheesecake, and I like to think I succeeded. But a simple task this was not.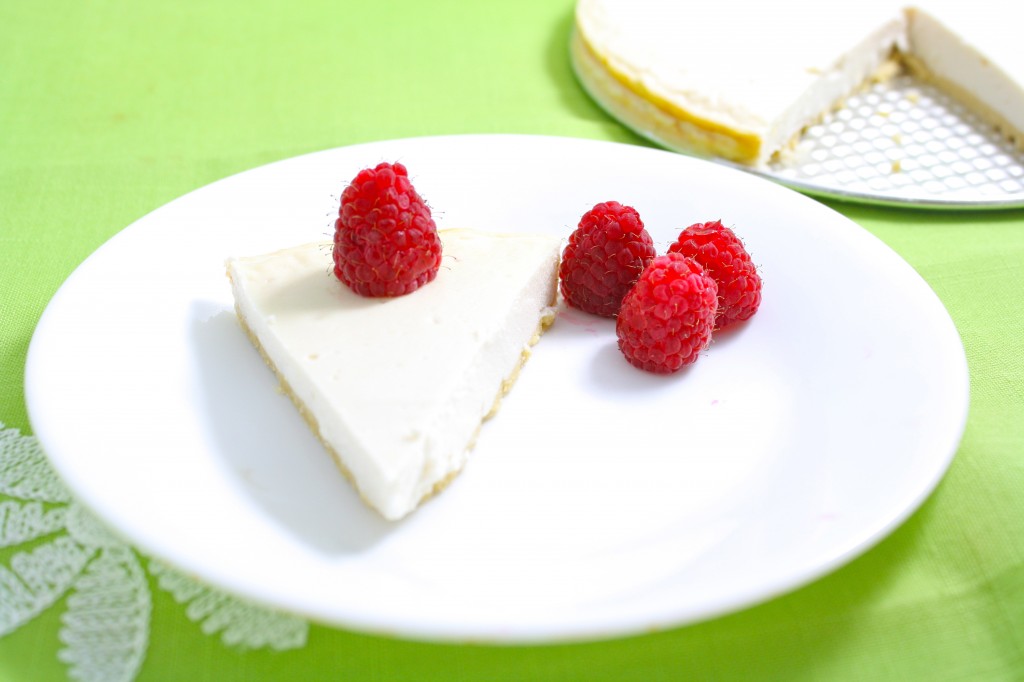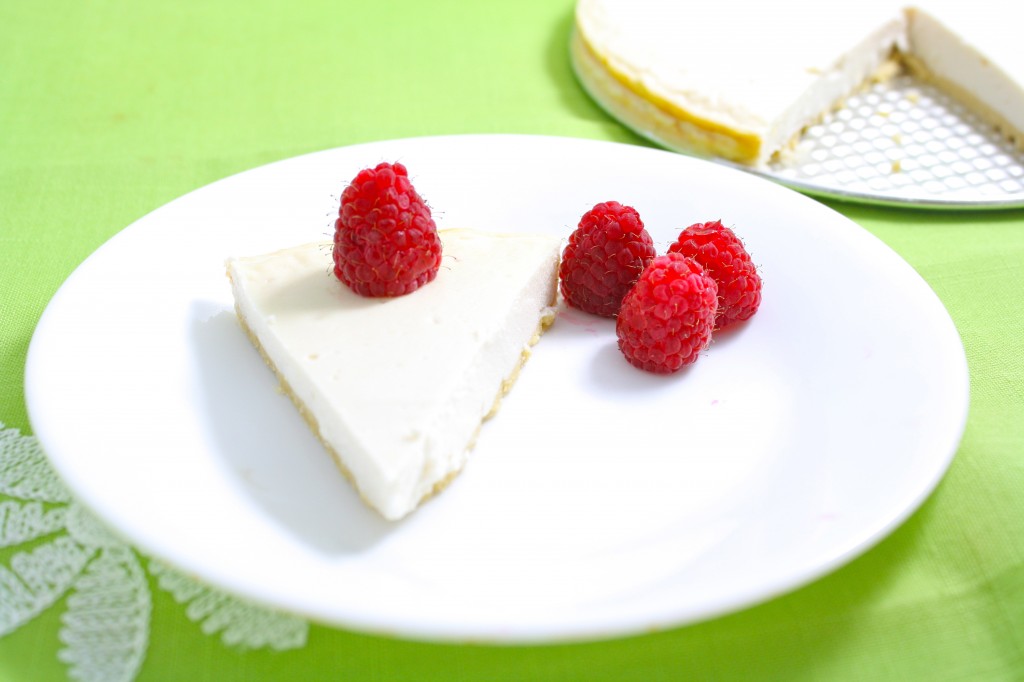 There were many issues to be tackled while developing this particular recipe, the first and not the least of which being the crust. A traditional pie dough recipe calling for multiple sticks butter, cups of nutrient-depleted and glutenous white flour, and required hours of measuring, kneading, and resting simply would not do. So I got creative.
This is where one of my other favorite recipes came into play. I thought a cereal-based crust would create kind od a graham cracker effect, but I decided to take it a step further. Instead of cutting the recipe into those tedious squares only to grind them up later with added fat, why not just bake the recipe into the shape of a pie crust? No reason. This is exactly what you should do.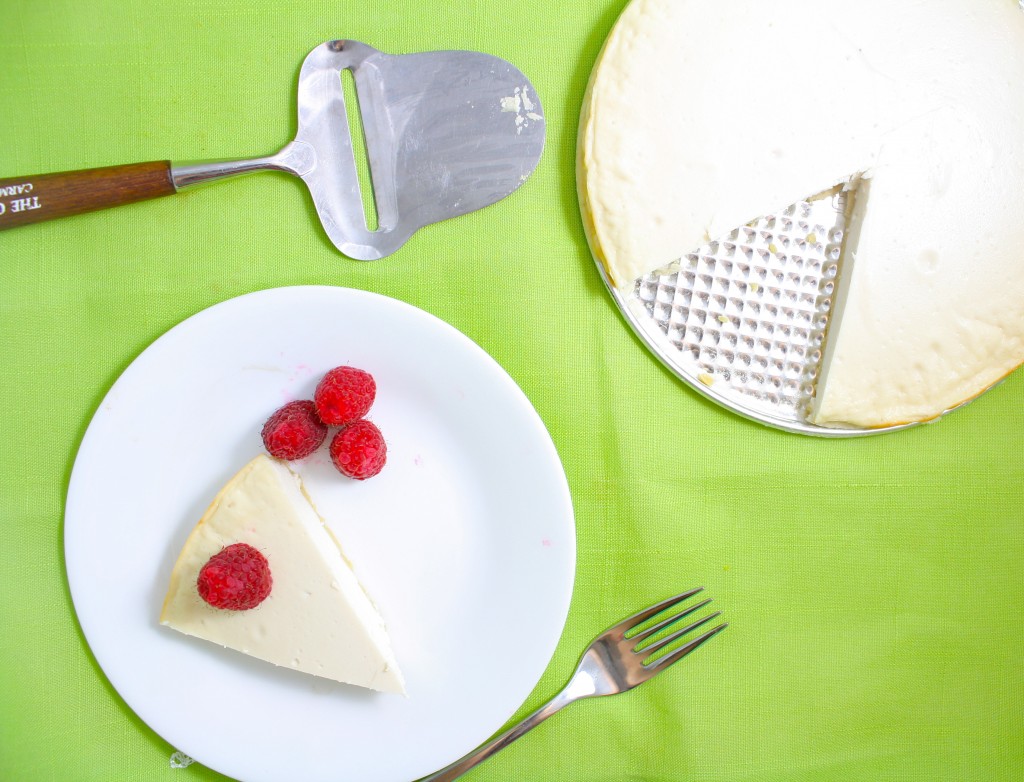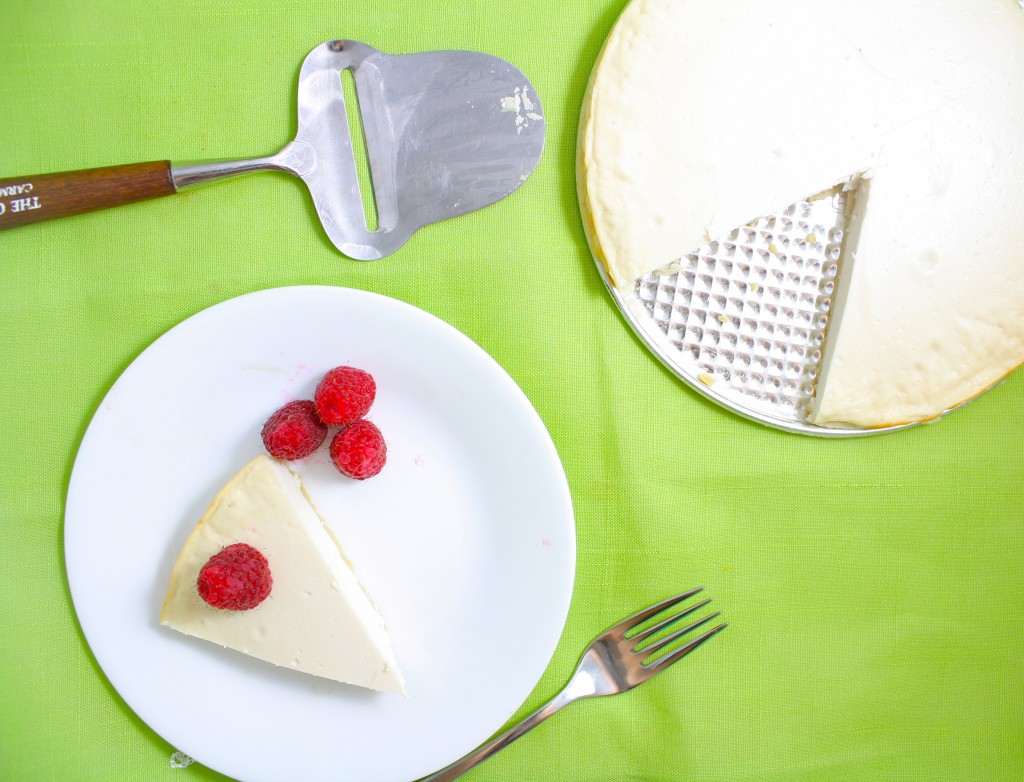 The actual cream cheese filling? That was easier. After seeing this fabulous recipe, I knew I could make a positively scrumptious filling using my beloved Greek yogurt. I do have a feeling that dairy-free Greek yogurt would work too, for all you lovely vegans.
Crust? Check. Filling? Check. The only thing left is that springform pan. If you already have one, pat yourself on the back and go fire up your oven. If you don't, I officially grant you permission to blow that whopping eight dollars on one. Definitely worth the investment.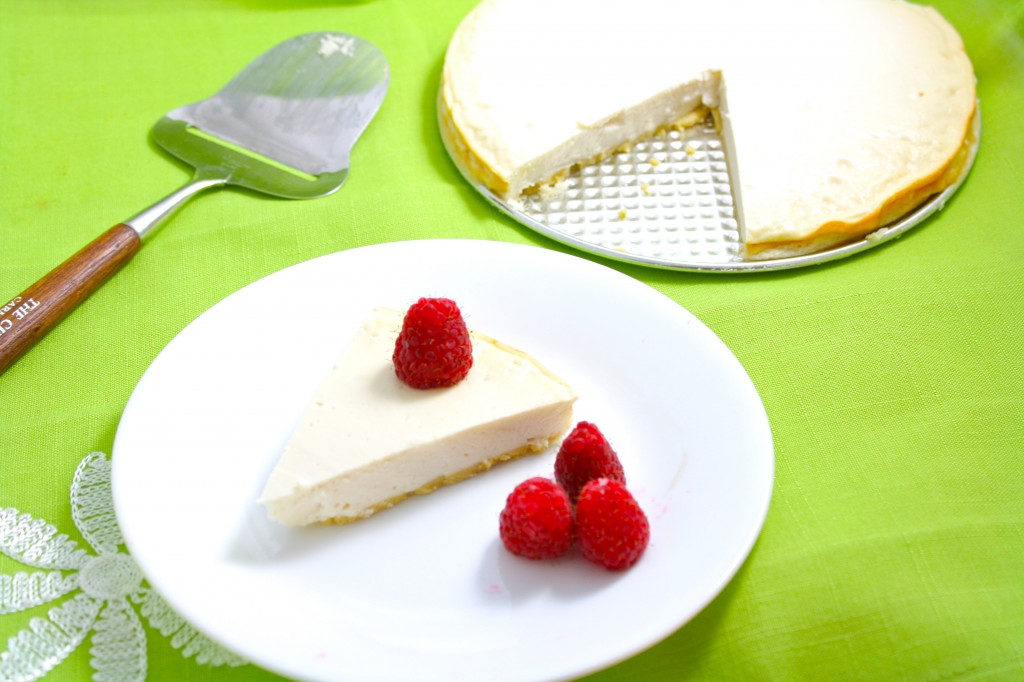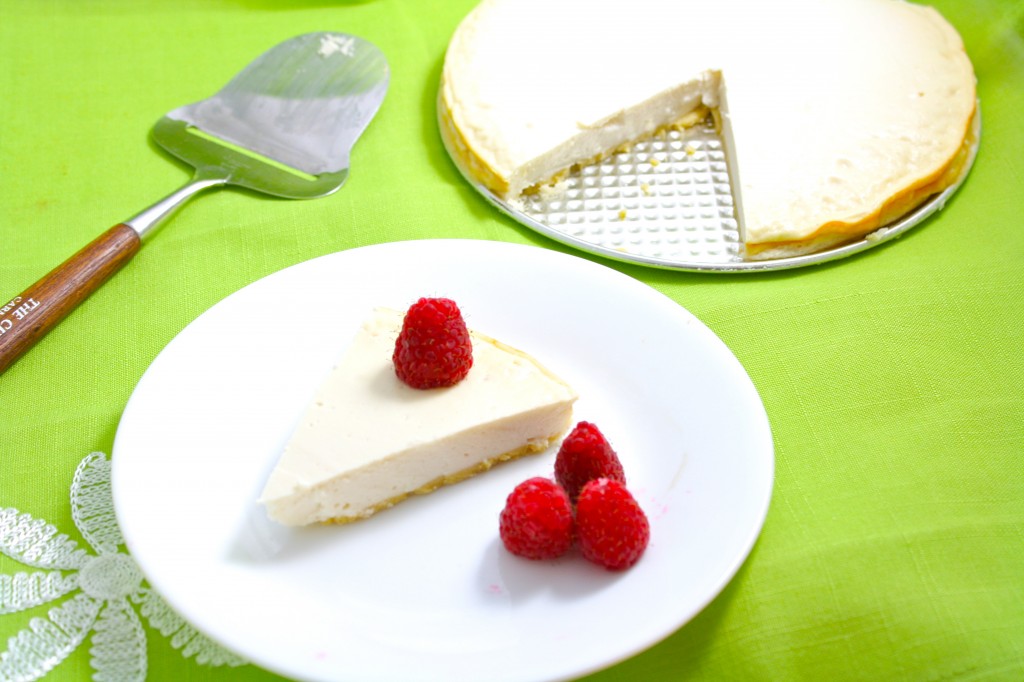 Who needs the Cheesecake factory? Not you. Mwahaha…
The World's Healthiest Cheesecake (Gluten Free, Grain Free, Low Carb, Sugar Free, Vegan Option)
Good news! You can eat this cheesecake for breakfast. You can eat two slices. Three if you want. Go crazy. You're allowed to.
Adapted from my Homemade Low Carb Cinnamon Toast Crunch and Eat, Live, Run
Makes 1 cheesecake (8 slices, more or less)
Nutritional Comparison
Cheesecake Factory Original Cheesecake
Serving size: 1 slice
Calories: 710
Fat: 29 grams
vs.
World's Healthiest Cheesecake
(Calculated with egg replacer)
Serving size: 1 slice (1/8 of recipe)
Calories: 75
Fat: ~1.5 grams
Ingredients
For crust:
1/4 cup chickpea flour
1 Tablespoon applesauce
1/16 teaspoon salt
1 packet stevia
1/4 teaspoon vanilla extract
3 Tablespoons of almond milk
For cheesecake:
2 cups of 2% Greek yogurt (Do not use fat free yogurt, or the cheesecake will crack in the oven. I imagine dairy free Greek yogurt for a vegan version would work, but I have not tried it yet and therefor cannot personally vouch for the results.)
6-7 packets of stevia
pinch salt
2 eggs, or 1 Tablespoon go Ener-g egg replacer+ 4 Tablespoons of water for a vegan version
2 teaspoons of vanilla extract
1 Tablespoon of tapioca starch
Directions
Preheat oven to 375F. Grease an 8 inch springform pan very well and set aside.
In a large bowl, combine chickpea flour, applesauce, salt, stevia, and vanilla extract. Add almond milk, and whisk until completely smooth. Believe me, you do not want clumps of chickpea flour hanging out in your pie crust. Pour the batter into the greased springform pan, and spread it out evenly to the edge of the sheet.  Bake in the oven at 375F for about 18 minutes, or until the edges are brown and the center is just starting to crack.
While the crust is in the oven, combine the Greek yogurt, stevia, eggs, and vanilla extract in a food processor and blend until smooth. Add the pinch of salt and tapioca starch and blend again. After the pie crust is done, pour the prepared filling into the hot crust, lower the oven temperature to 350F, and bake for 35 minutes. The cheesecake will be slightly jiggly still but should have a "done" look to it, and it'll have pulled away from the sides of the pan. Just be sure to not over bake.
Let cool for a while, cover, and chill in the refrigerator for 2-3 hours before releasing the springfrom.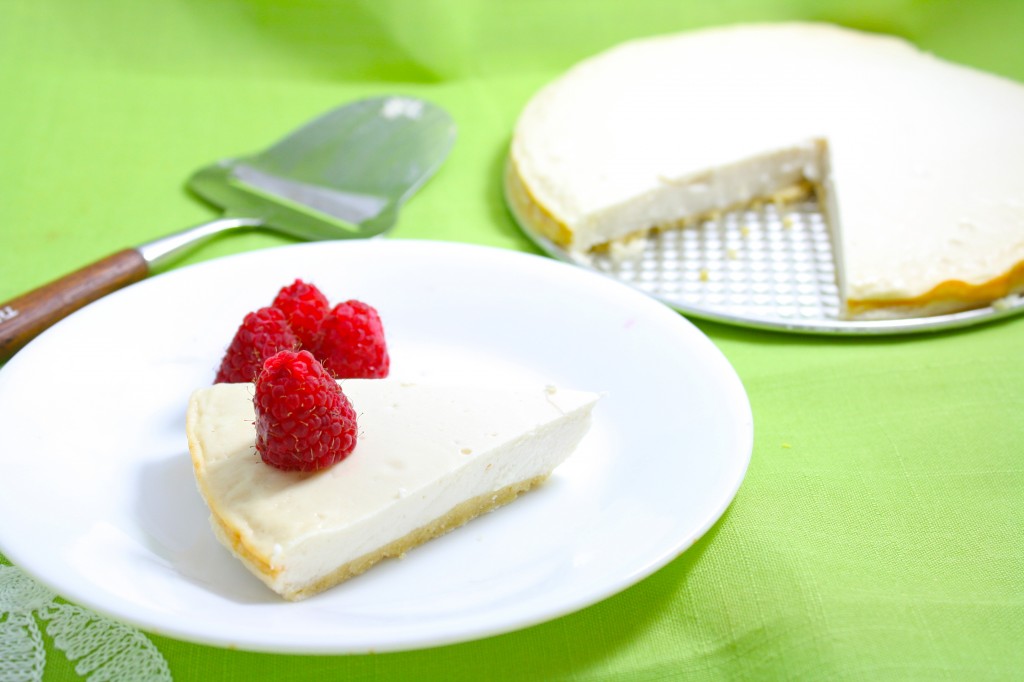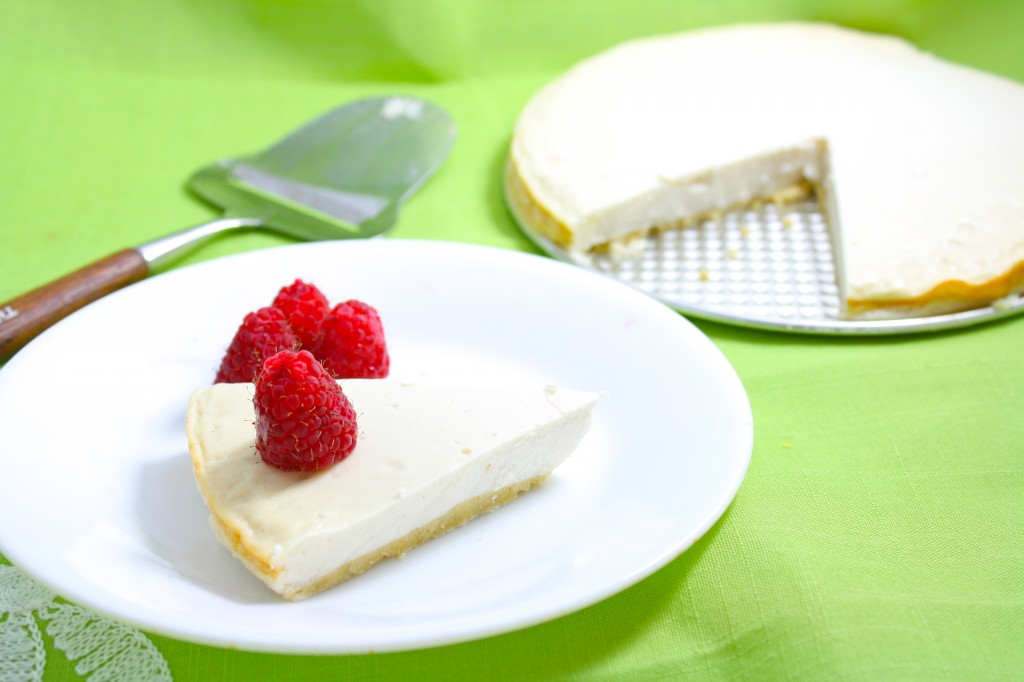 I wasn't kidding about eating three slices. Go for it.
Enjoy!
-Kelly M.