Sorry, but I'm not sorry for this. I just couldn't help myself.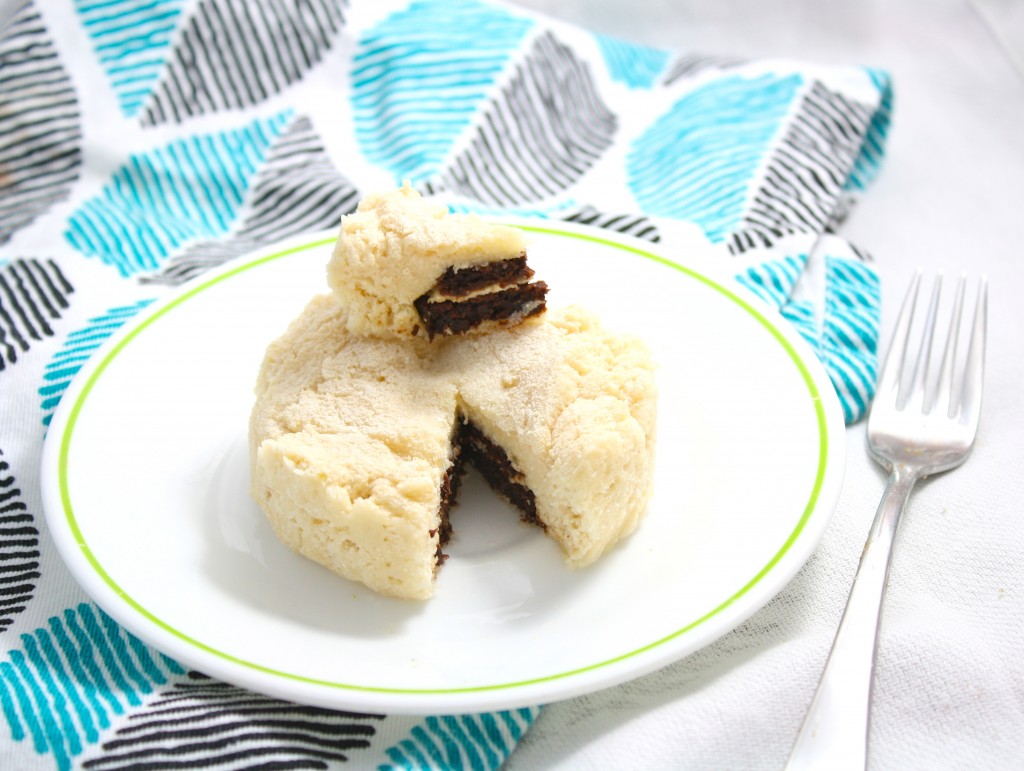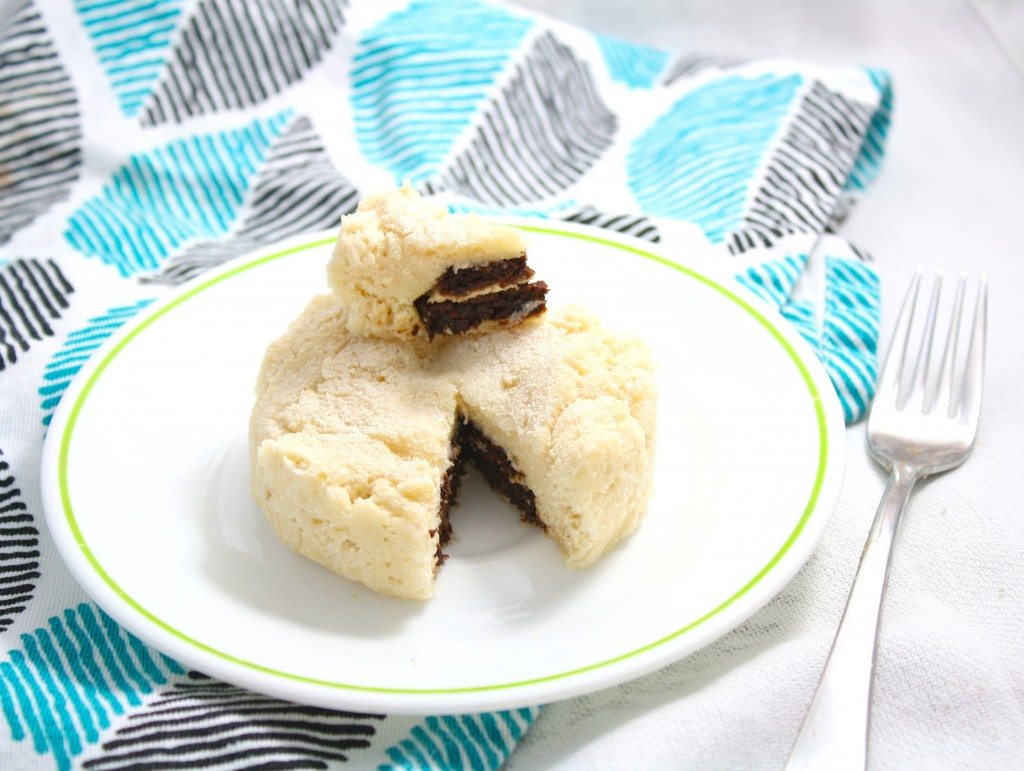 When you have Oreos and an all-consuming love for microwave cakes, there is only one logical solution: put the Oreo in the cake. And make it healthy. Duh.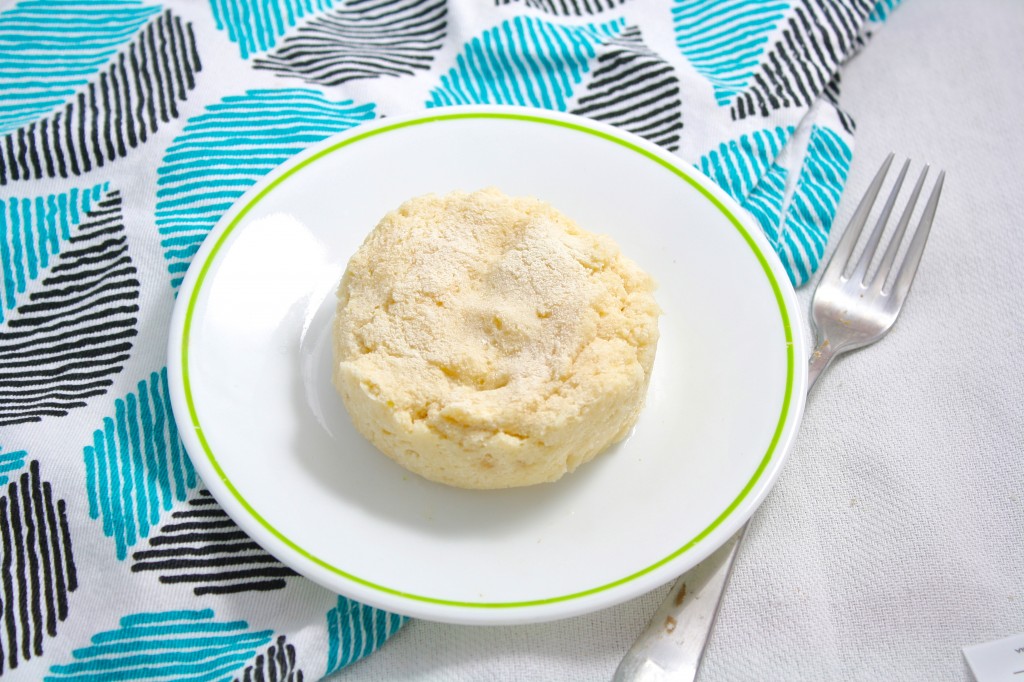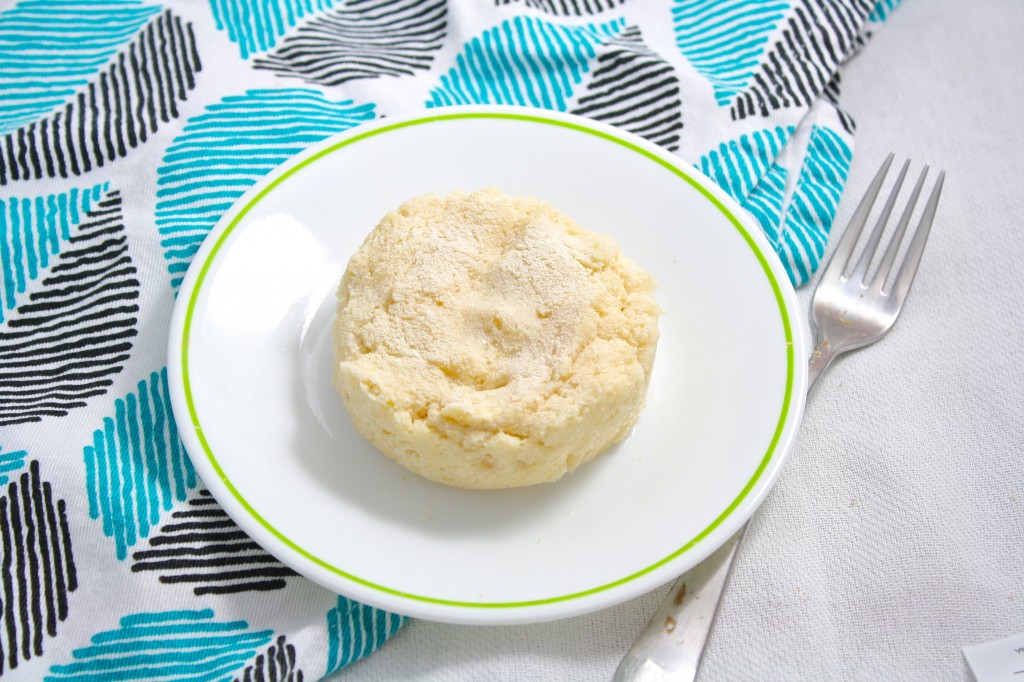 I seem to have quite a thing for "stuffed food.". I just love to bite into something only to find another super yummy something inside. You think you're biting a boring vanilla cake until you see an Oreo hiding inside. Talk about a pleasant surprise, huh?
I just can't get over how pretty it looks. This cake's beauty is not skin deep, though; it is beautiful to the core. Isn't that what we all want in a cake?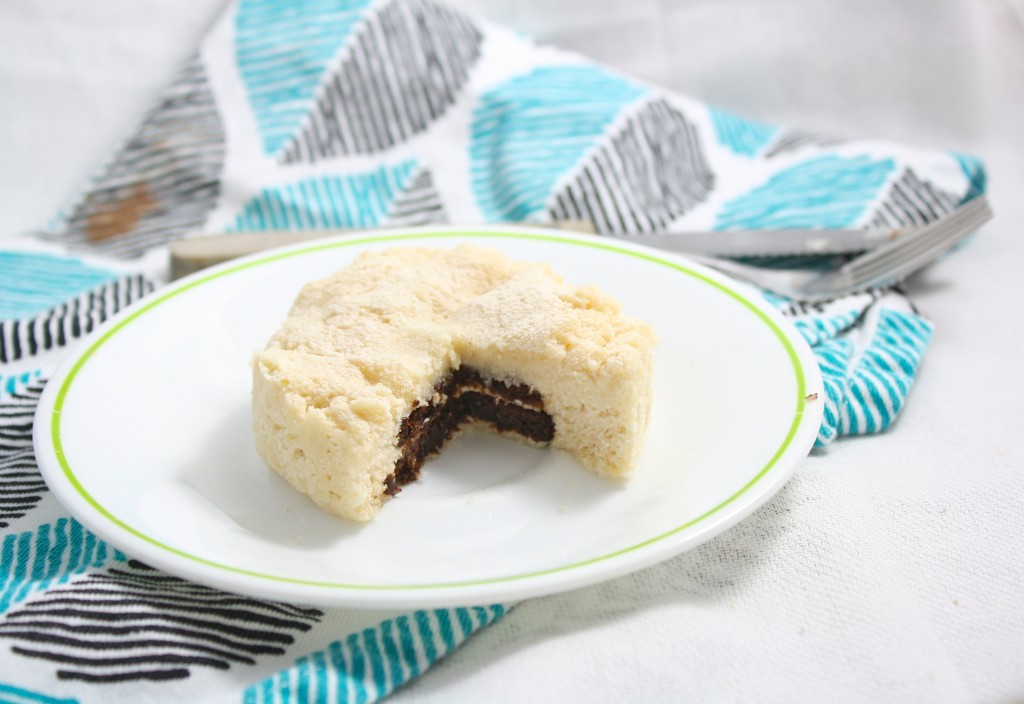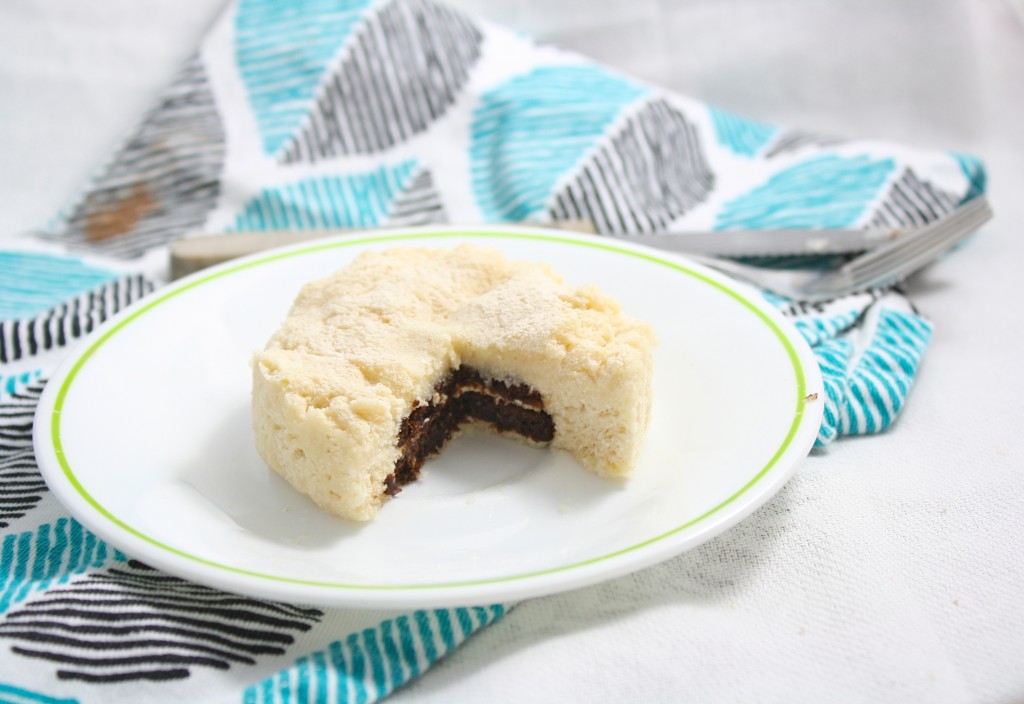 I mean, look at that contrast! It's light, and then it's dark, and then it's light again. It's so darn…cute. I just want to eat it up!
Oh wait. I can! And you can too!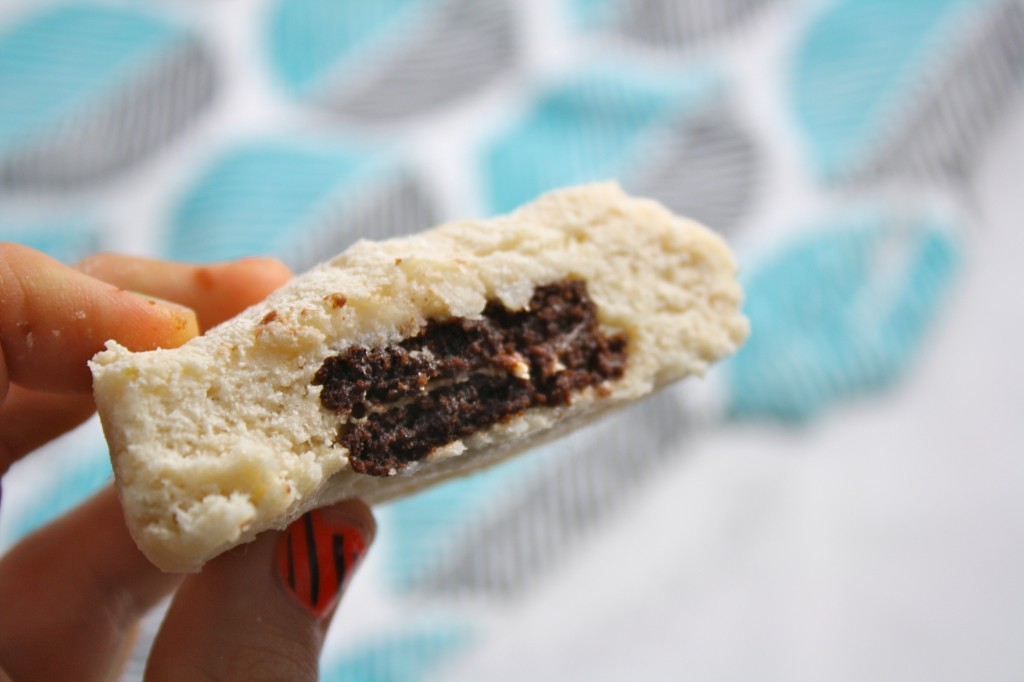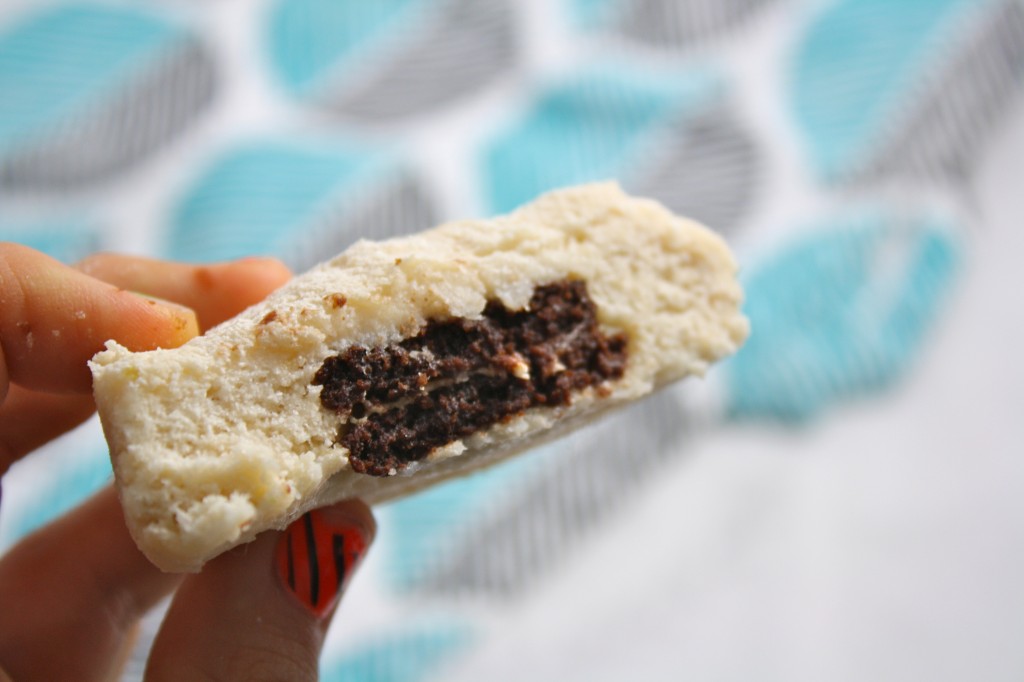 But I'm going to let you in on a little secret. I can be just the teensiest bit impatient from time to time. I know. Shocker. I think about an Oreo cake and I want it in my mouth five minutes ago. Do you think I'm going to go through some complicated prep process and wait out an agonizing baking time? Um, no.
I want my Oreo cake and I want now. NOW. But there's good news for both of us! This bite of amazingness can be in your mouth in less than three minutes. Plus, it's only 110 calories for the whole thing.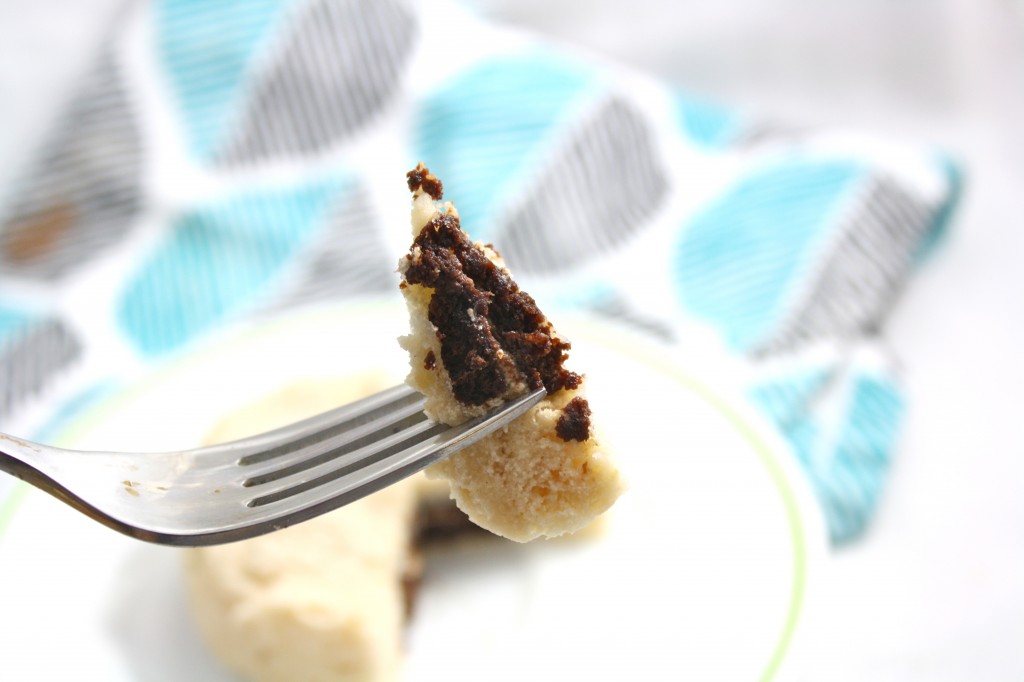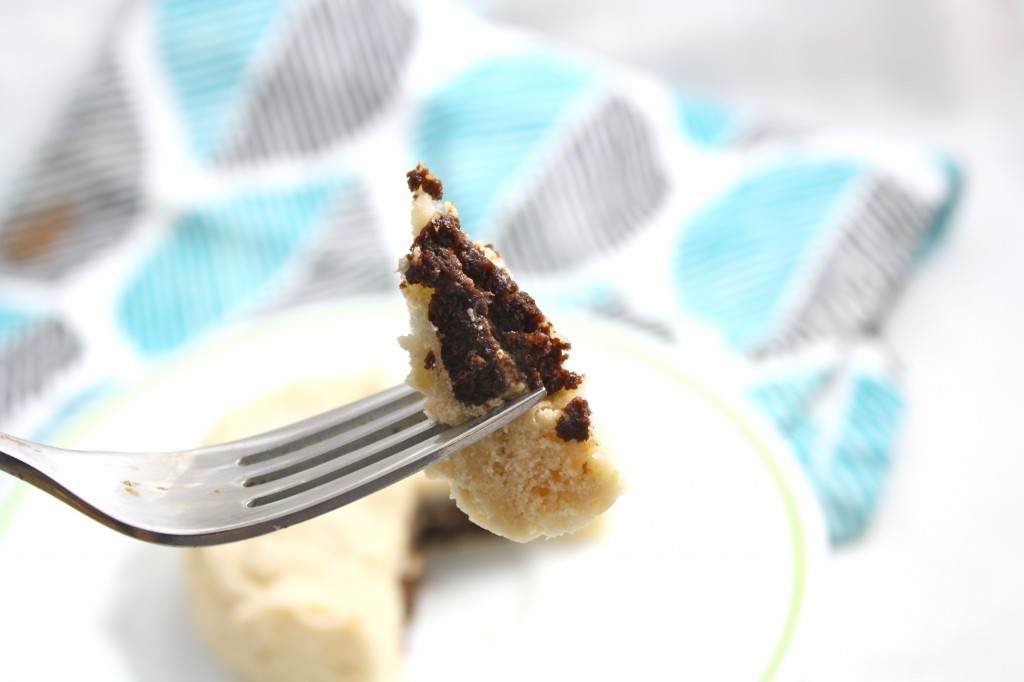 See? I got your back. And I brought cake.
Yield: 1 serving (for you!)
"All for One" Oreo Stuffed Cake
3 minPrep Time:
2 minCook Time:
5 minTotal Time:
Ingredients
2 egg whites, or 1 Tablespoon egg replacer mixed with 4 Tablespoon of water for a vegan version
2 Tablespoons coconut flour
2 Tablespoons applesauce or mashed banana (I prefer banana.)
1/2 teaspoon baking powder
pinch salt
sweetener to taste (I use 1-2 packets of stevia.)
Instructions
Combine egg whites or egg replacer, coconut flour, baking powder, salt, and stir until everything is evenly incorporated and sweeten to taste. Spoon 1/3 of the batter into a greased mug, press the Oreo into the center, spoon the remaining batter on top of the Oreo, and smooth out the top. Microwave for about 2 minutes, keeping a close eye on it to cook it shorter or longer as needed because microwave cooking times vary so greatly. It took 2:30 in my microwave, but it's older than I am. Let cool for a few minutes.
7.8.1.2
264
https://www.foodiefiasco.com/all-for-one-oreo-stuffed-cake/
Nutrition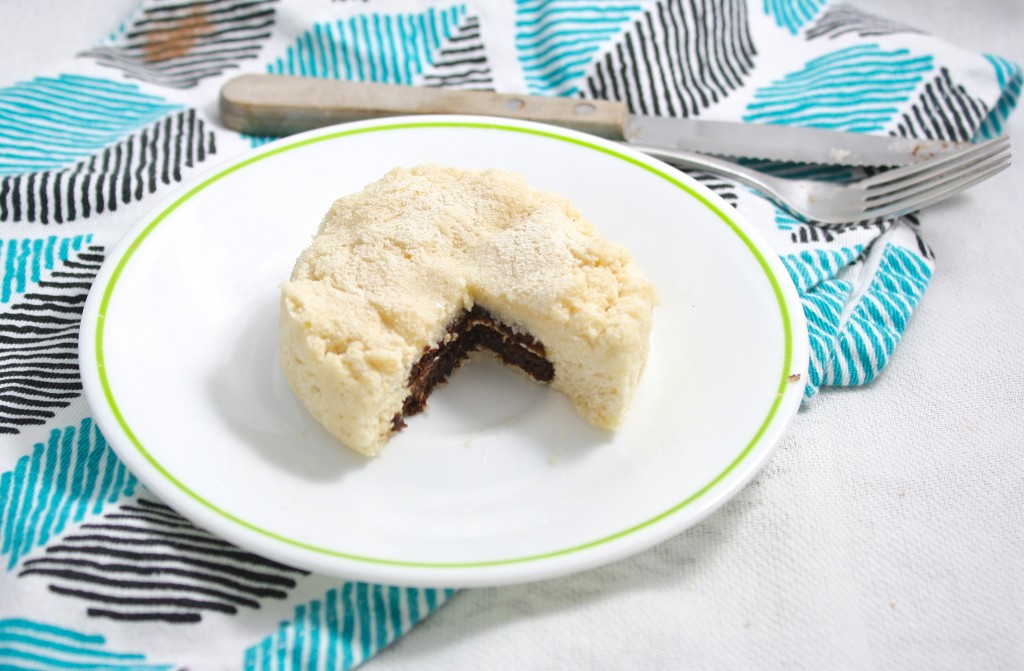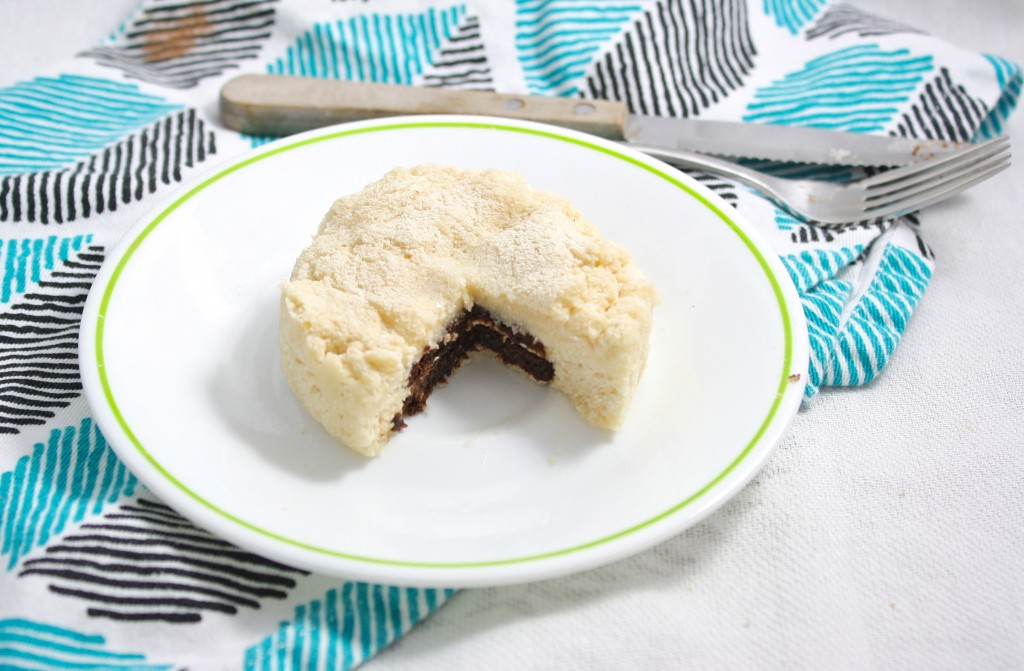 Two minutes of effort, and this is the result. I think it's a worthwhile time investment, but you know. That's just me.