Let me tell you a story.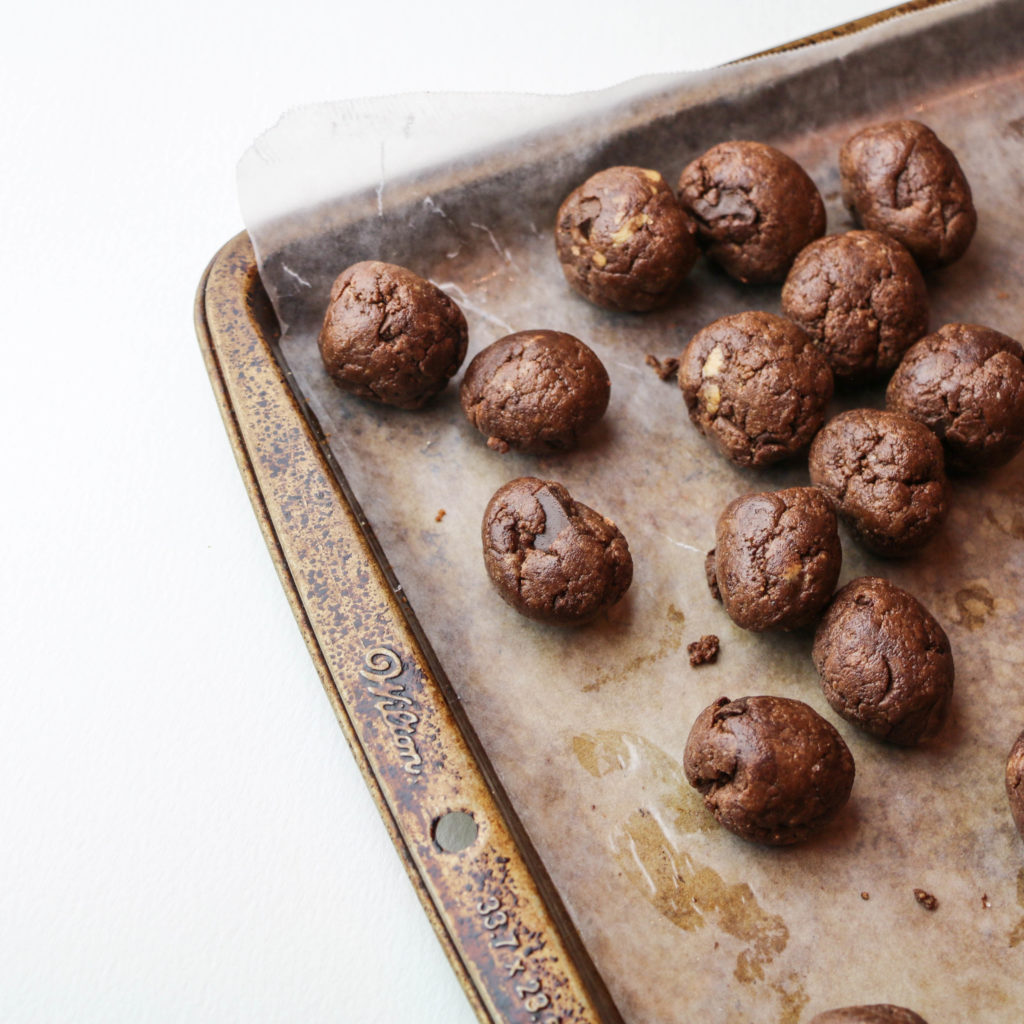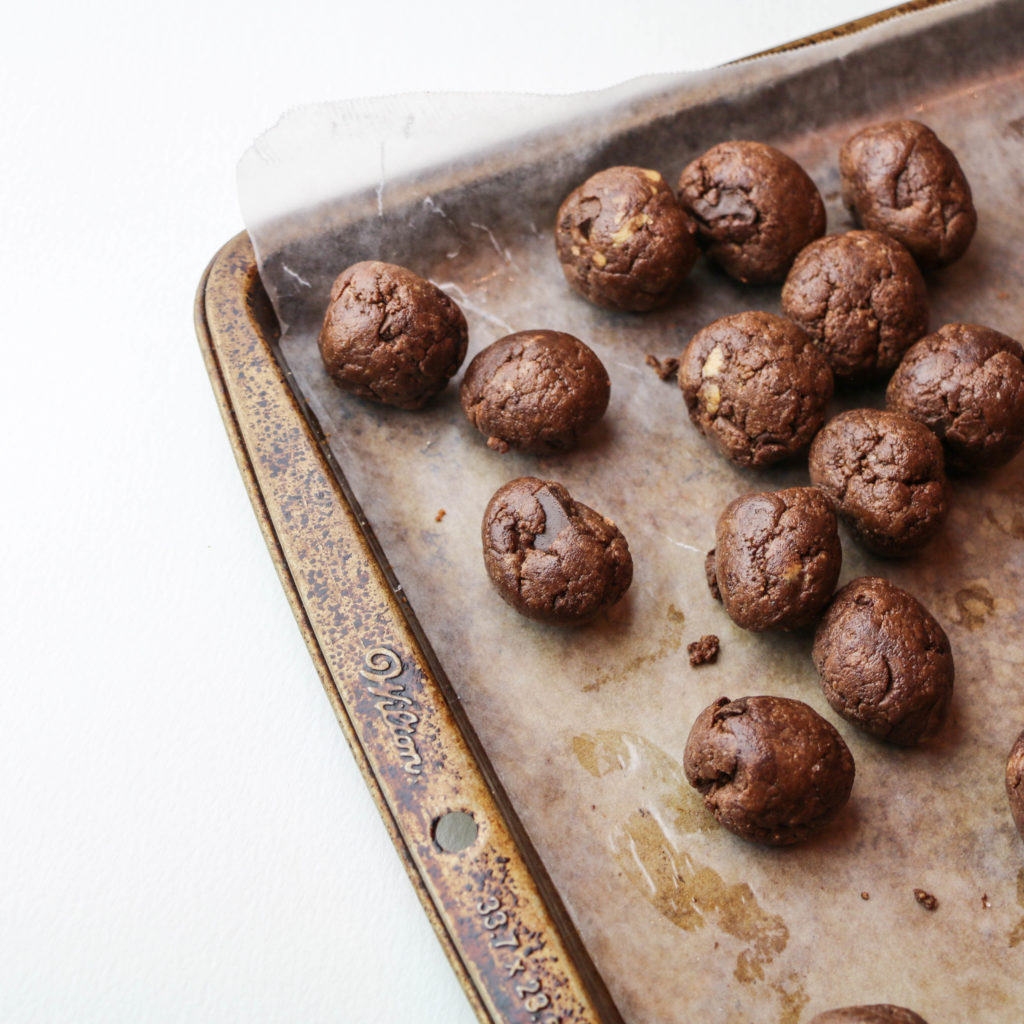 Our friends really like surprise parties, which is completely understandable. I mean who doesn't love to jump out from behind things to scare their loved ones? Exactly.
Anyway, there are currently two people on the Fiasco team, and they are both absolutely phenomenal human beings. There's Christine, the superstar behind Flair (new posts every Tuesday and Thursday! shameless plug!) and our immensely talented/hard-working/lovely Chief Marketing Officer, Saransh. And it was his birthday a few weeks ago.
Or rather, his surprise party was few weeks ago. But his birthday still isn't for months. Which definitely contributed to the element of surprise.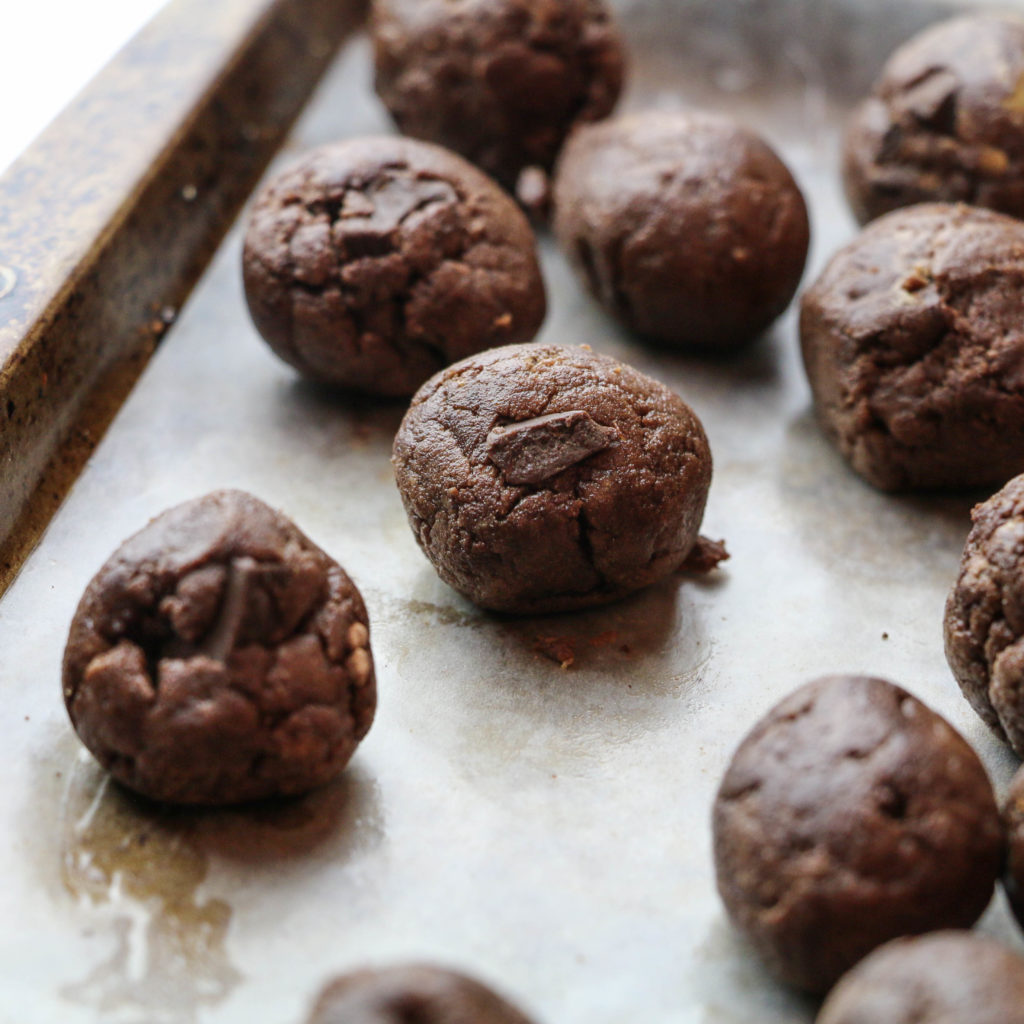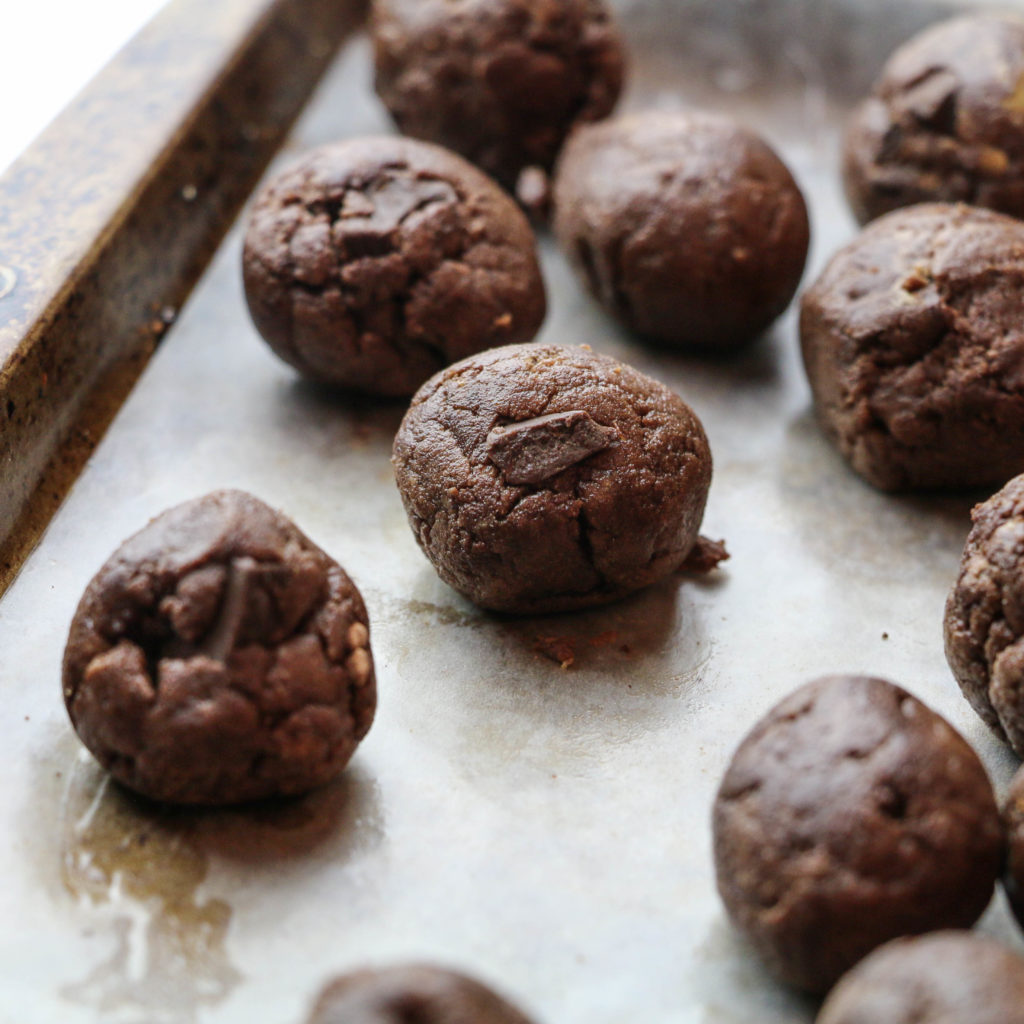 It was a potluck so naturally I, being a food blogger and all, was expected (as usual) to bring something pretty flippin' delicious.
And these brownie batter bites were perfect. You won't fully understand until you make them. But when, not if, you do make them, you should be thoroughly informed on their reviews.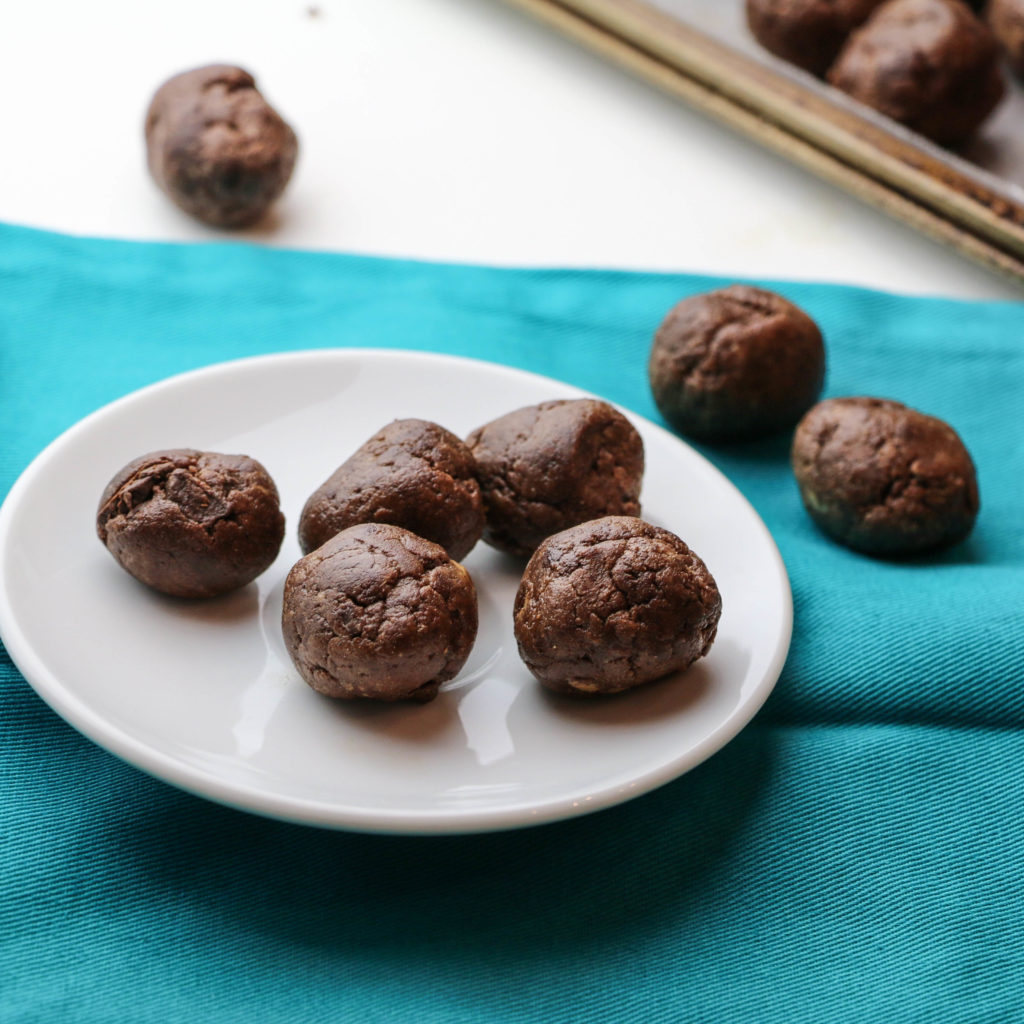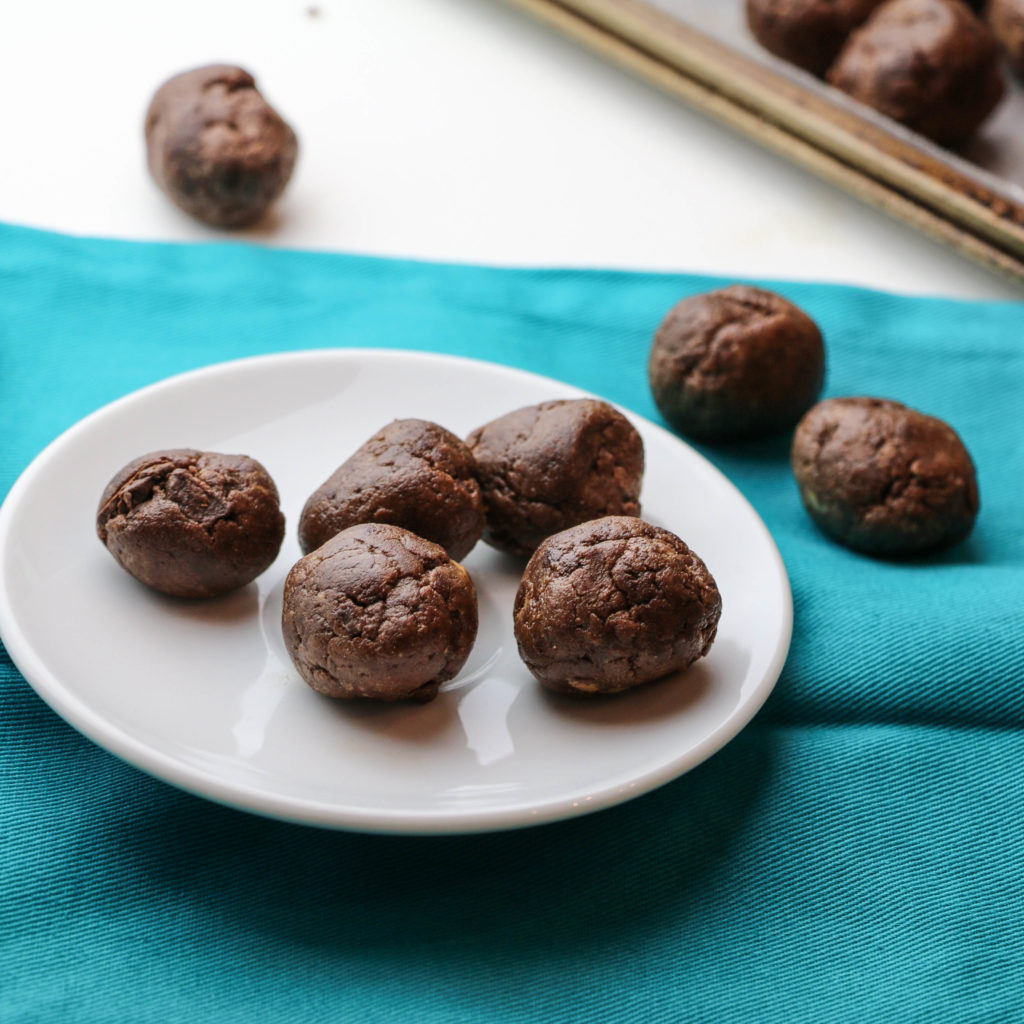 Spoiler alert: they were a hit.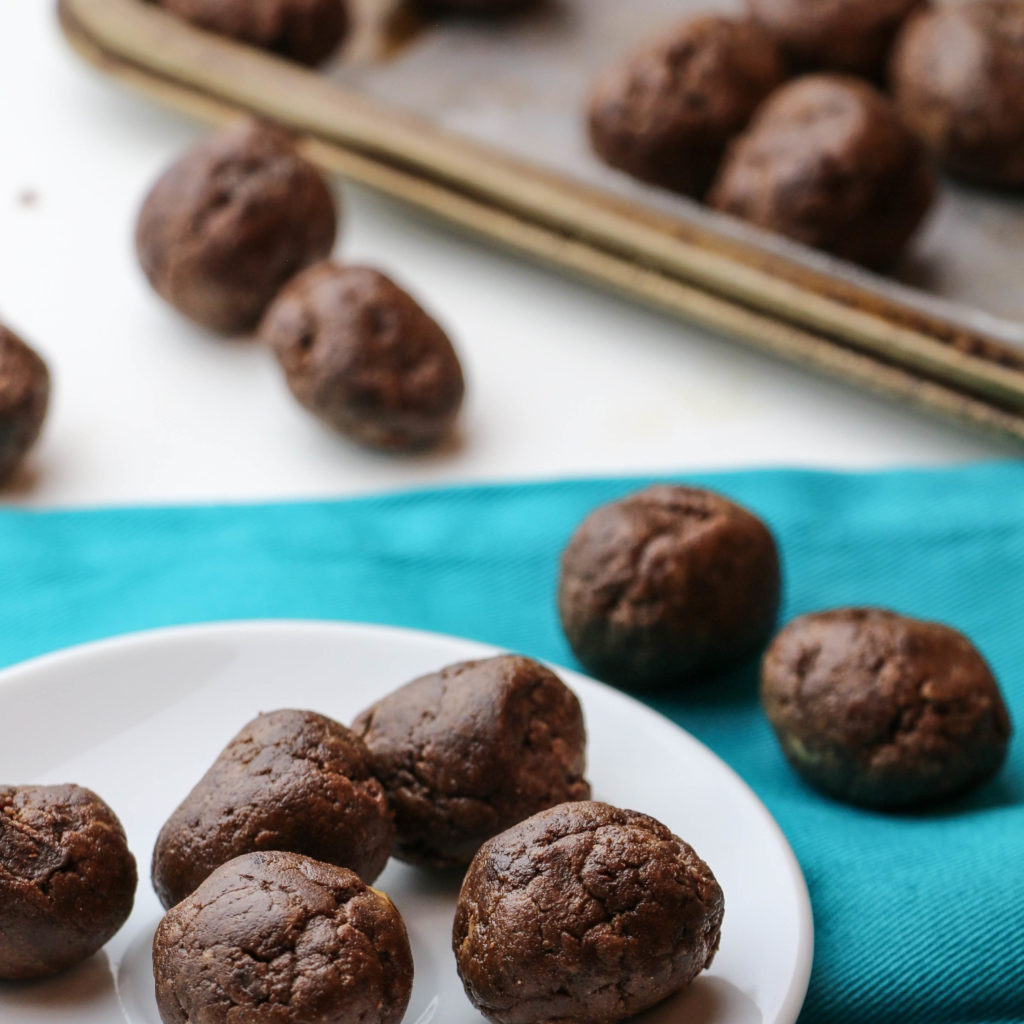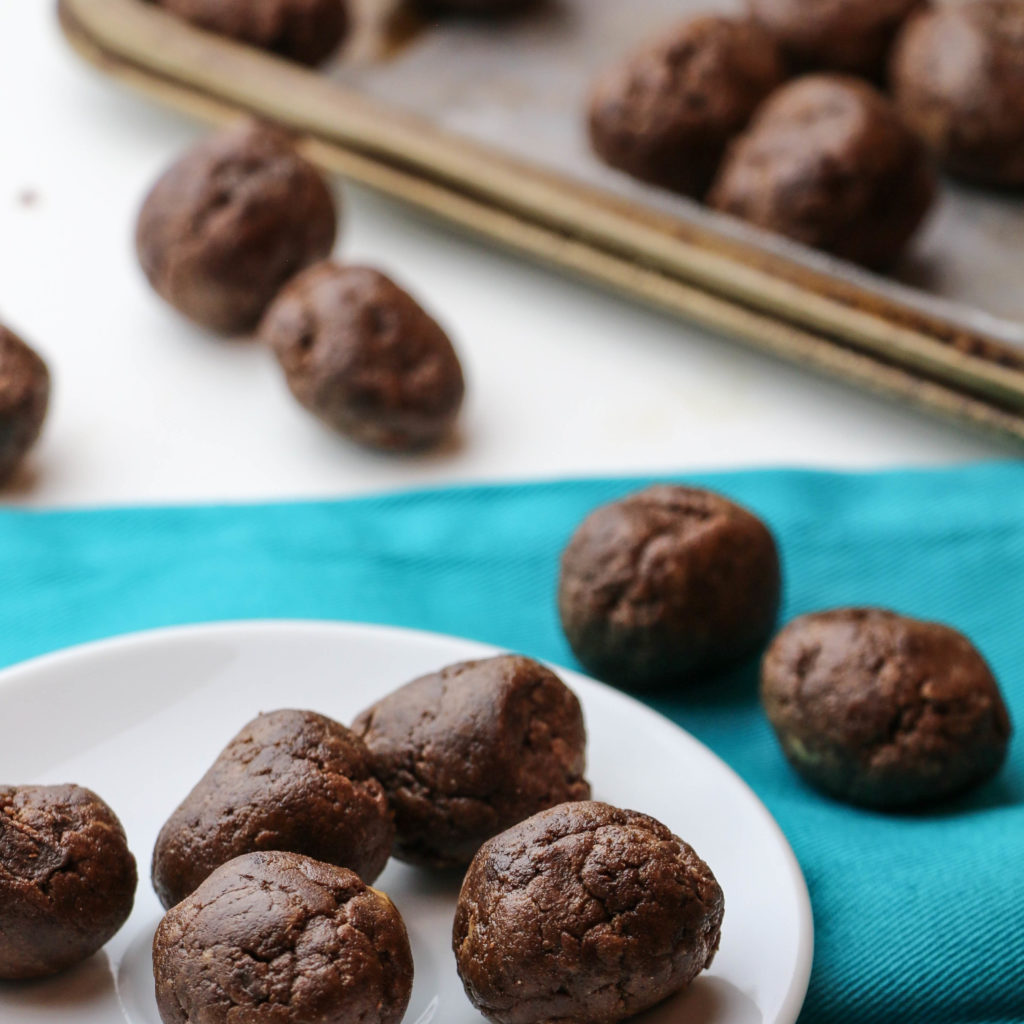 "These are amazing!!" -Abby
"Wait are these healthy? I don't believe that. They're so good!" -Francesca
"A culinary feat, triumphing on behalf of brownies everywhere." -The New York Times
"Okay, you HAVE to send me the recipe." -Zach
"5/5. A true masterpiece." -Rolling Stone
"Wow you guys ate these really quickly. I definitely should have made more." -Me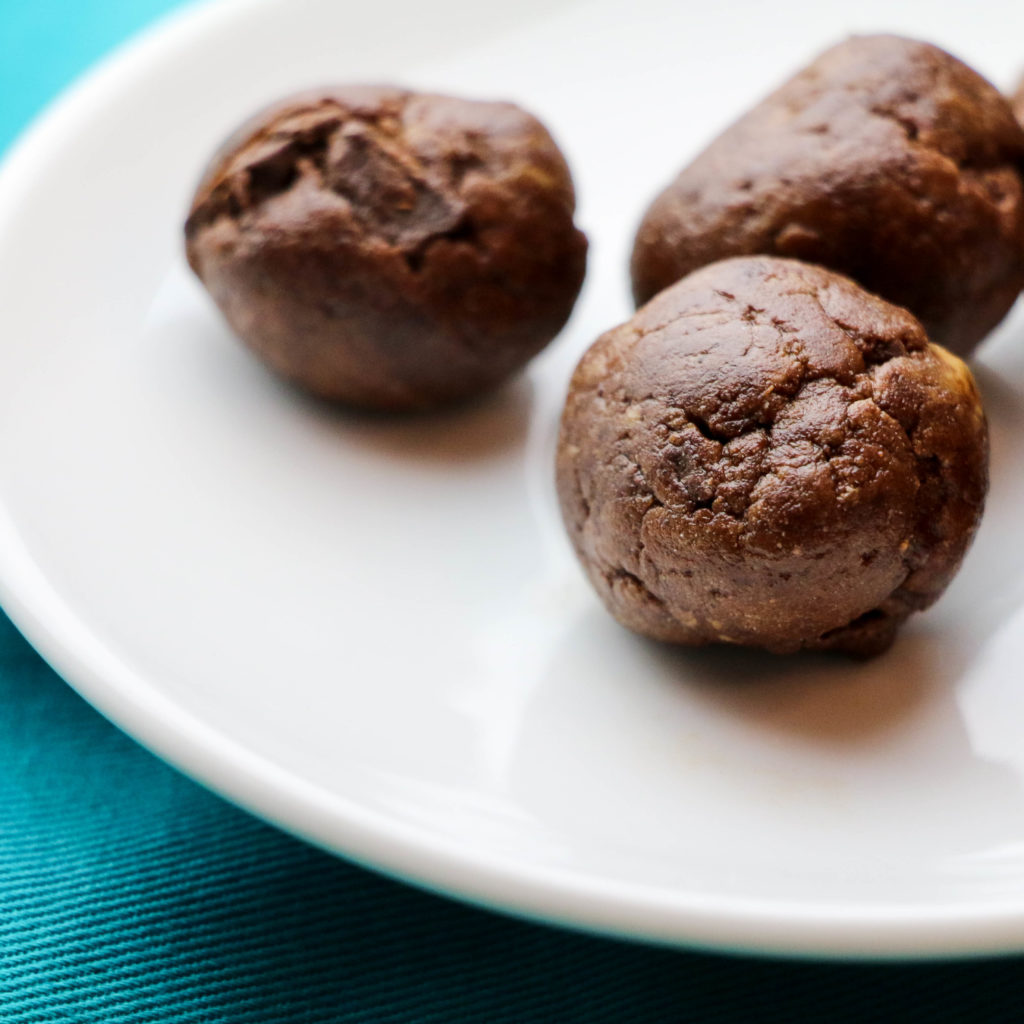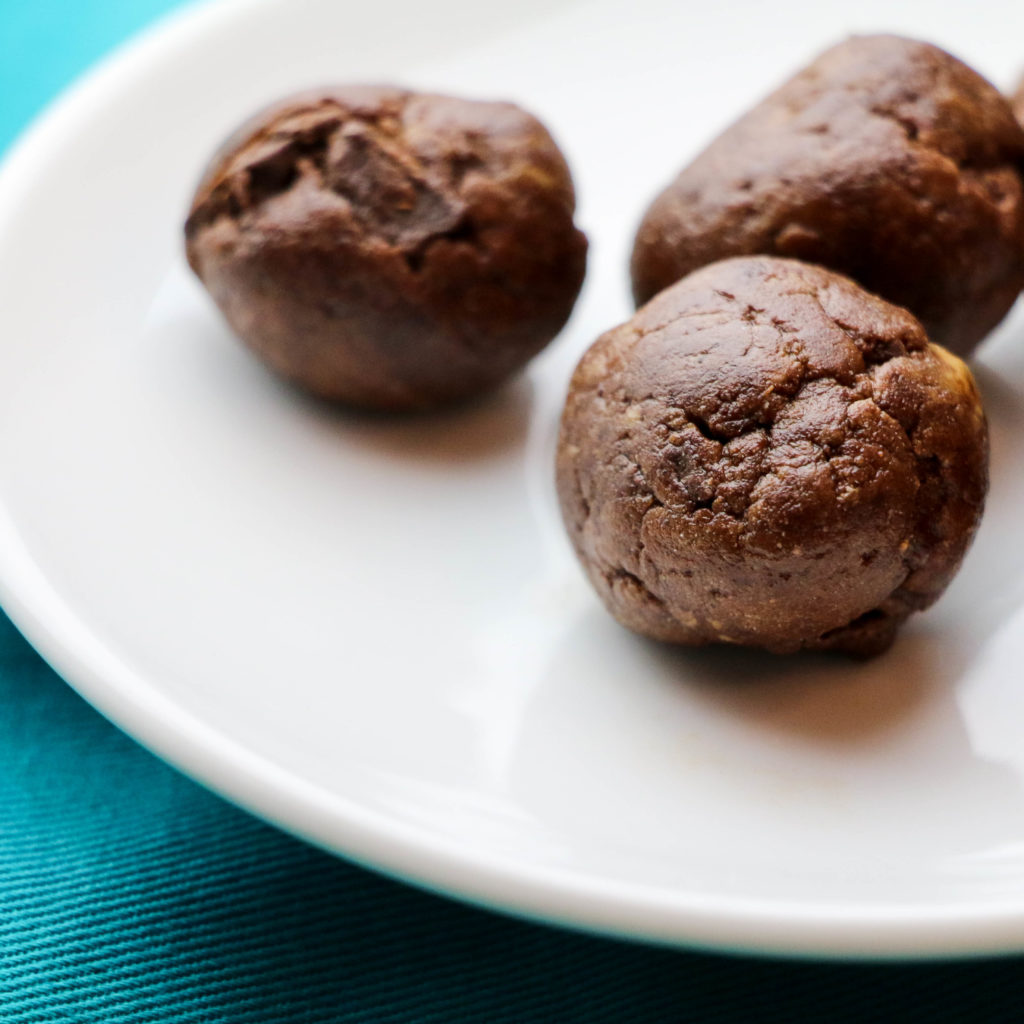 So please enjoy some cute pictures of my friends, looking very lively and joyful because they just ate these brownie bites.
I love it when my online friends meet my offline friends. We're all family here. Mi brownies es su brownies. (I took French in high school.)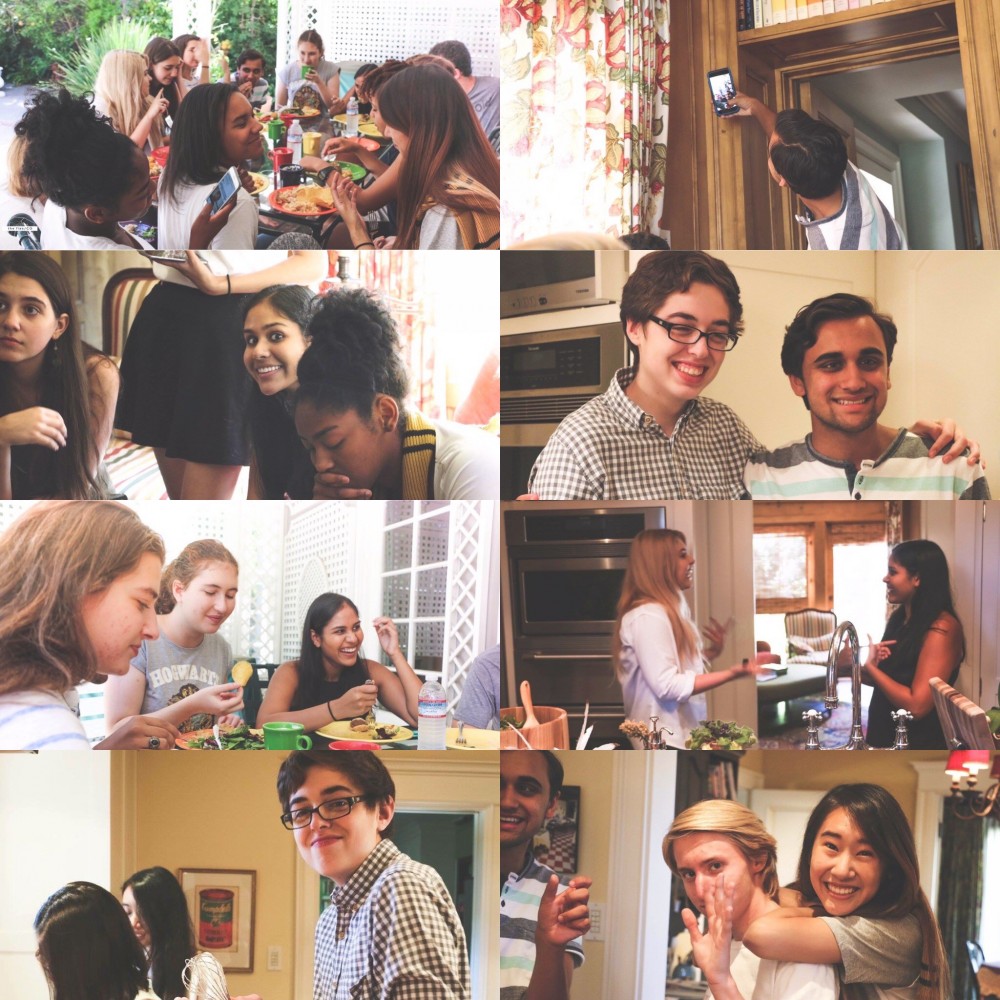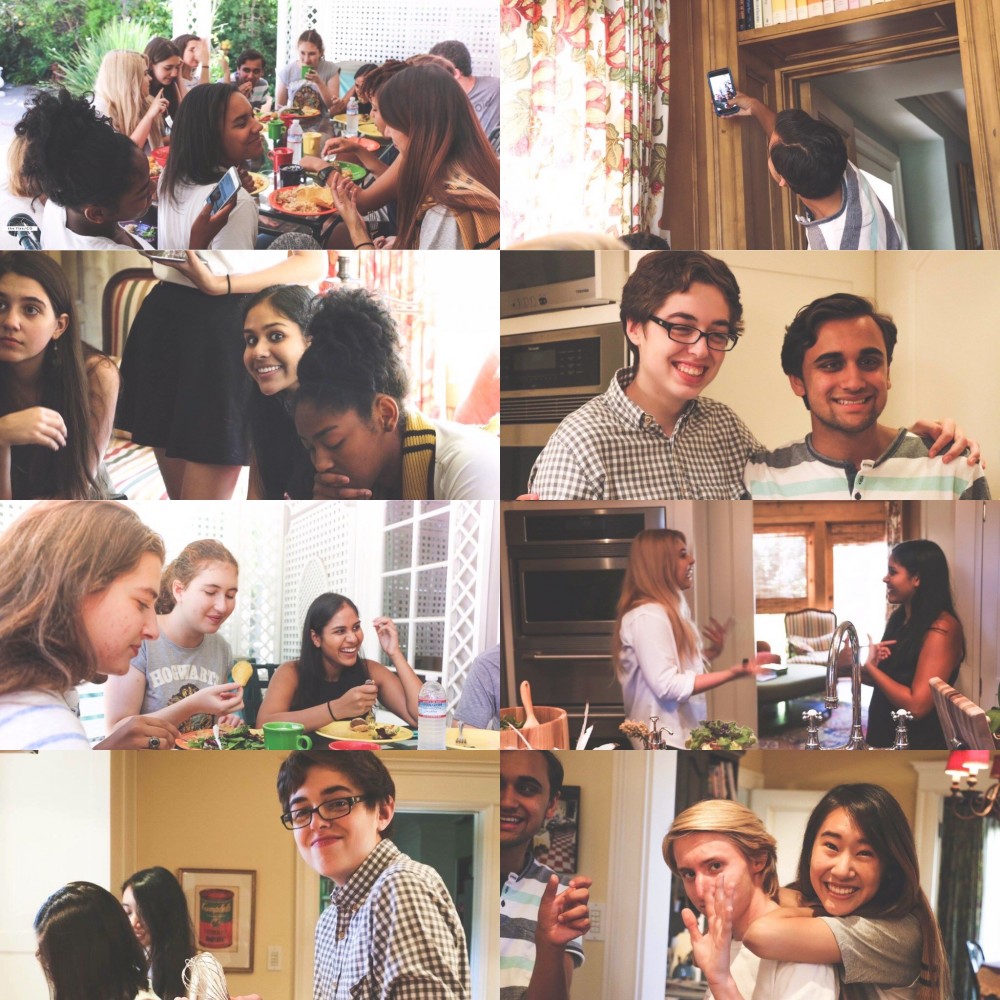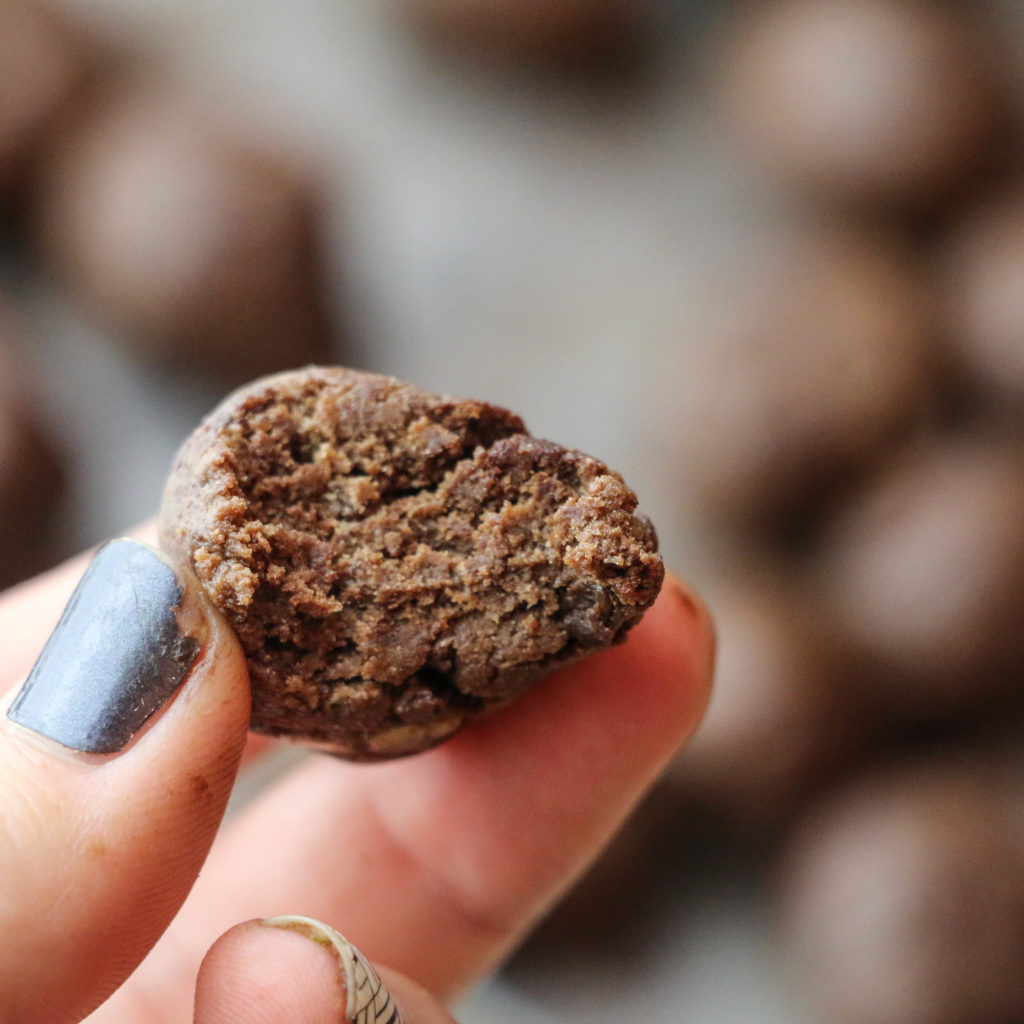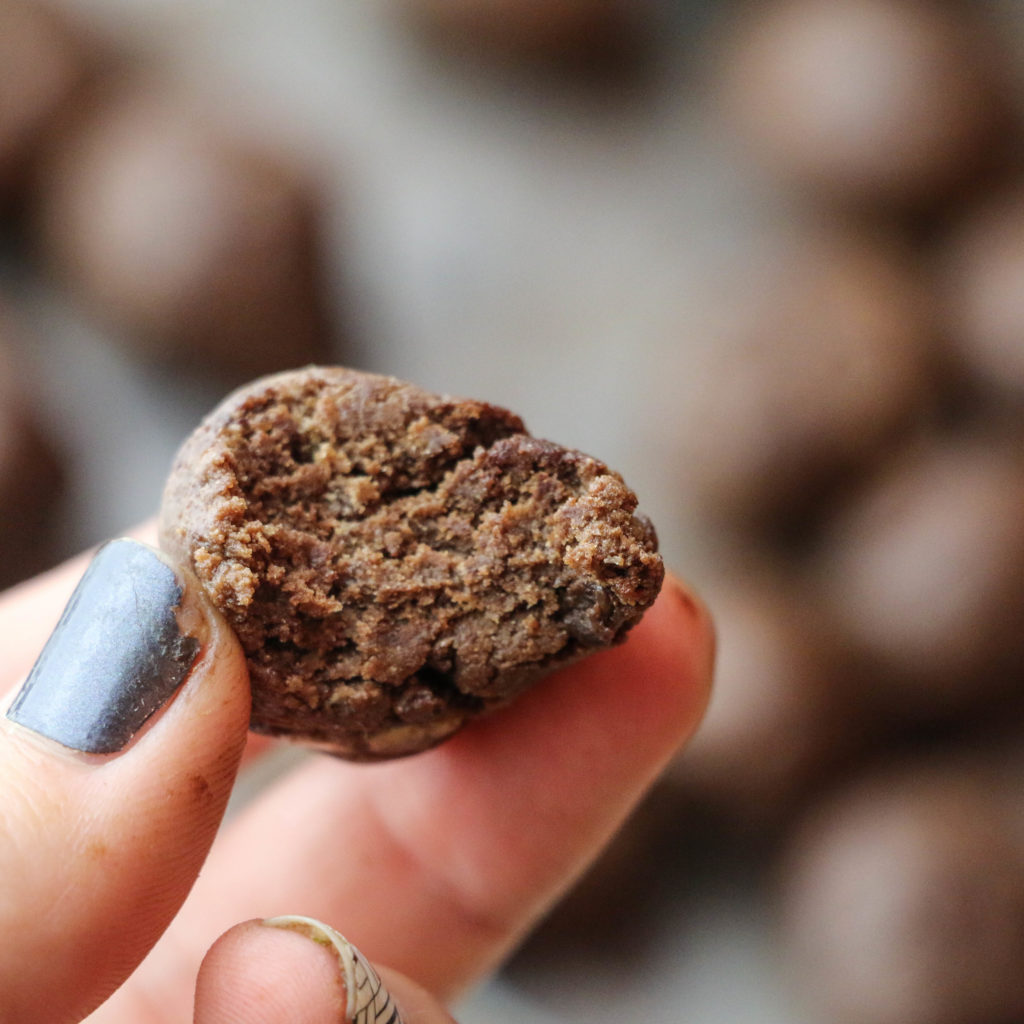 So the critics have spoken. Go make these!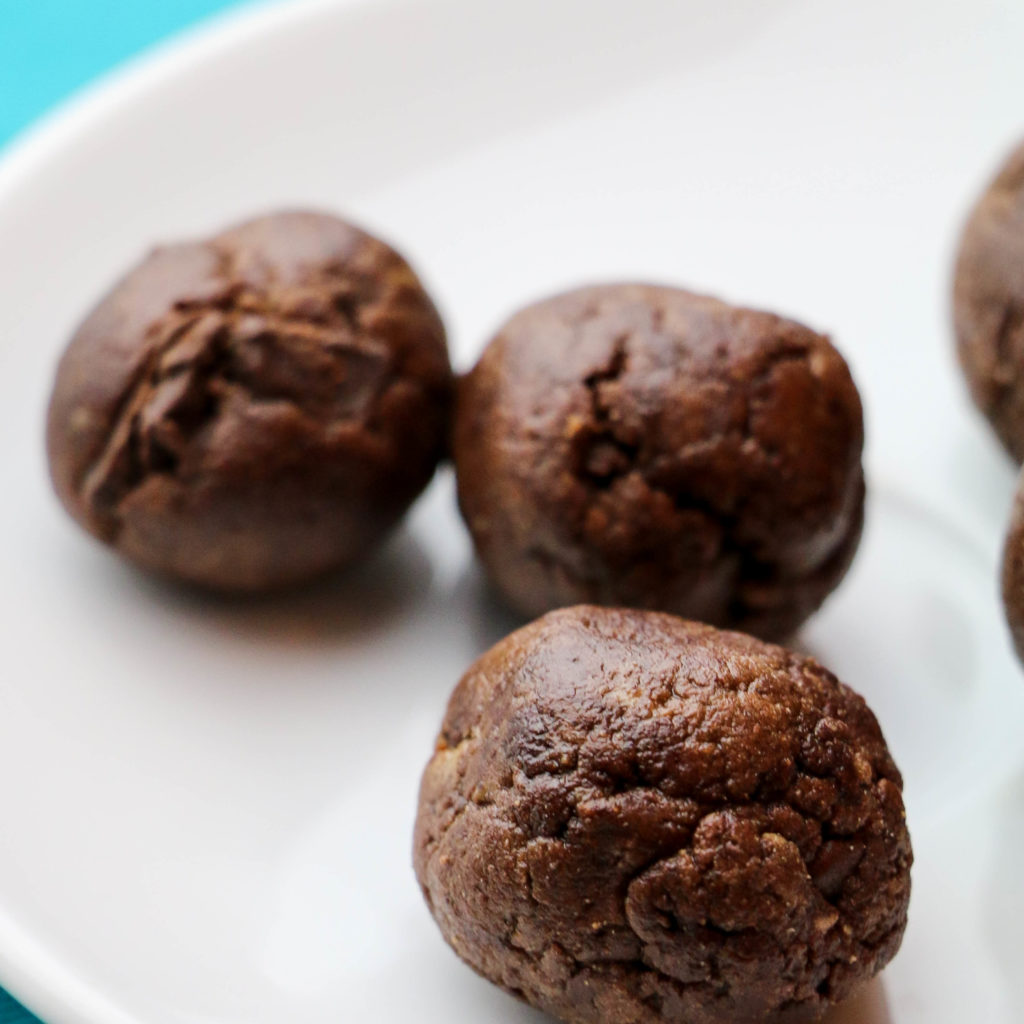 Protein Brownie Batter Truffles
Ingredients
¾ cup chocolate protein powder (see instructions for more details)
½ cup peanut butter (or 1 cup dry powdered peanut butter)
¼ cup cocoa powder
¼ cup erythritol
½ teaspoon vanilla extract
almond milk
3 squares dark chocolate, chopped
Instructions
In a large bowl, combine protein powder, peanut butter or powdered peanut butter, cocoa powder, erythritol, and vanilla extract and stir until completely combined. If using regular peanut butter (and not powdered), use your fingers to knead the dough, ensuring that the dry ingredients are incorporated into the peanut butter as well as possible.
Now here comes the part where you really have to pay attention. Because protein powders vary so much in texture and ability to hold liquid, add in the almond milk one tablespoon at a time, mixing thoroughly between each addition and stopping when you've reached a cookie dough texture. Obviously you will end up using slightly more if you use powdered peanut butter instead of regular peanut butter, as peanut butter is wet but the powder is dry.
Stir in the chopped dark chocolate. Using a heaping ½ tablespoon measure, roll the dough into balls.
At this point, depending on if the bites turn out to be sturdy enough at room temperature, I place them on a parchment-lined baking sheet where I stick them in the freezer, freeze until cold, and transfer to a zip-lock bag for long term storage. Again, the texture of the finished bites will depend on what type of protein powder you use and whether you use regular peanut butter or powdered. In my experience, vegan protein powders (such as SunWarrior, which I love) are best able to hold liquid and thus result in the firmest end product. Whey/casein blends tend to be a close second (Quest protein powder is my favorite in this recipe), and plain whey protein tends to be the worst when it comes to absorbing liquid. Regular peanut butter results in a substantially firmer dough than powdered peanut butter, and it also tends to yield more volume and thus more bites. I personally am on a higher fat diet and love using regular peanut butter here. However, if you're restricting your fat/caloric intake, PB2 might be the best way to go, so I want to give you that option. Just be wary if you use whey protein and powdered peanut butter, as the dough can become runny if you're not very careful when adding the almond milk. The addition of cocoa powder here does help firm up the texture though. Make these bites and devour.
Nutrition Information
Serving size:
1 bite
Calories:
19
Net Carbs:
1 gram
Protein:
3 grams
More brownie related favorites: