Please excuse the blogosphere as we make the transition from pumpkin spice to gingerbread lattes.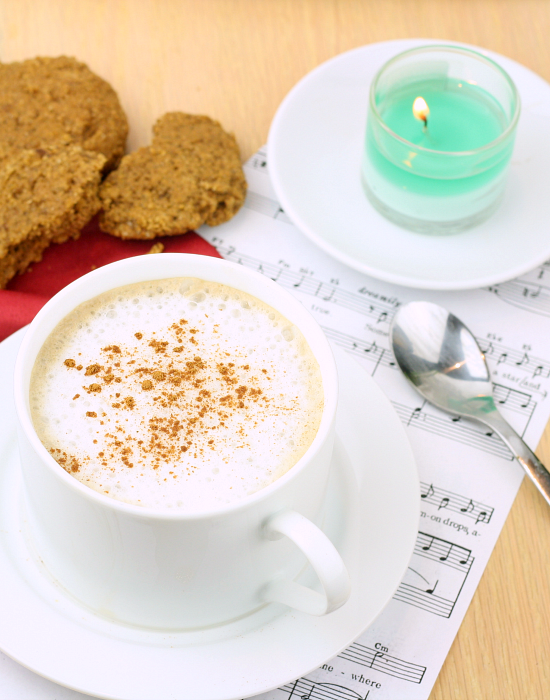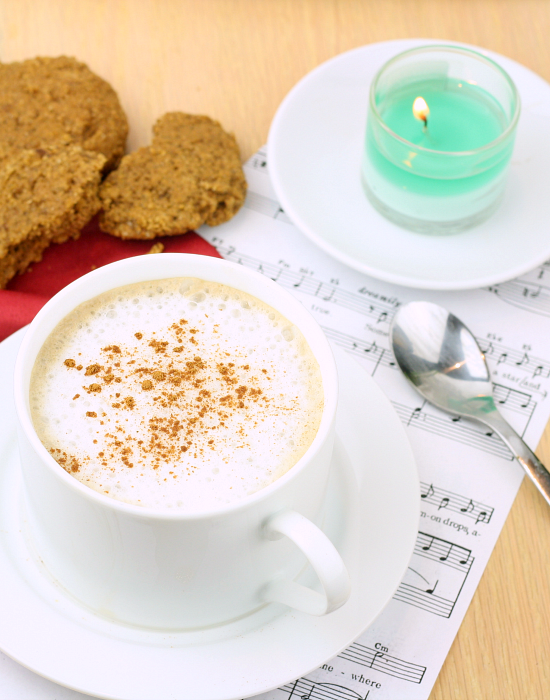 I truly love this time of year. There's just something in the air. Possibly the mint chocolate candle I bought? Or the gingerbread latte I made. Very mysterious. Don't even get me started on the Chipmunk Christmas album I've been playing… on loop. No judgement.
Apparently there is a very specific timeline for seasonal ingredient consumption. The pumpkin culture is nigh from the dawn of fall to midnight on Thanksgiving. Then it's Christmas carol and gingerbread time jingling all the way.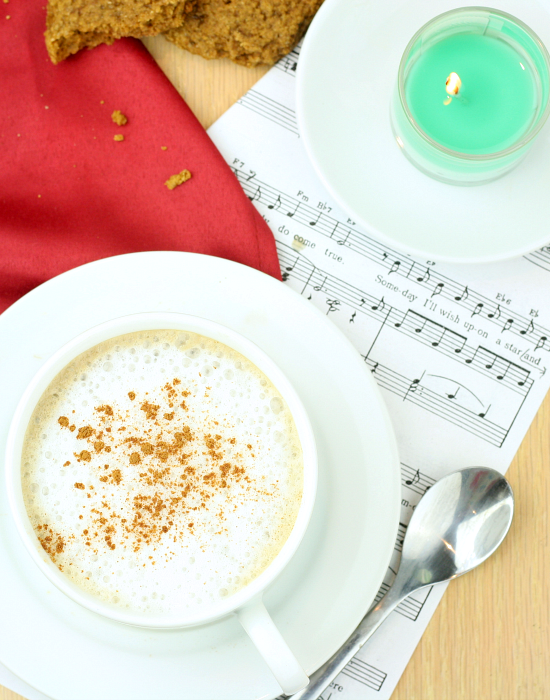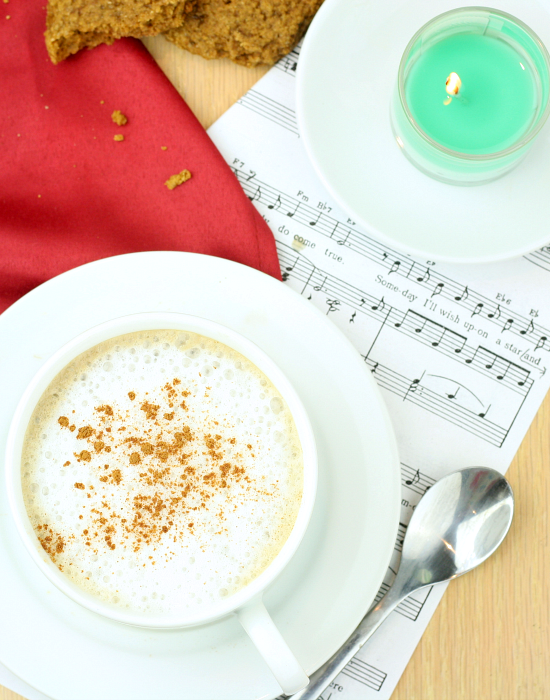 Frankly, I respect but do not understand these purists. I eat pumpkin in June. The overwhelming urge to put up holiday decorations begins in October. Christmas carols know no seasons. Welcome to Kellytopia! Rainbows and unicorns galore, and you can have as many gingerbread lattes as you want. Is that redundant?
Anyway, this latte. I ADORE it. It's super easy, doesn't cost an arm and a leg like some lattes do (which is good because I do enjoy having all my limbs), and is only 50 calories. Taste-wise, I think I actually like it better than the Starbucks's version!
I know. I didn't believe it either.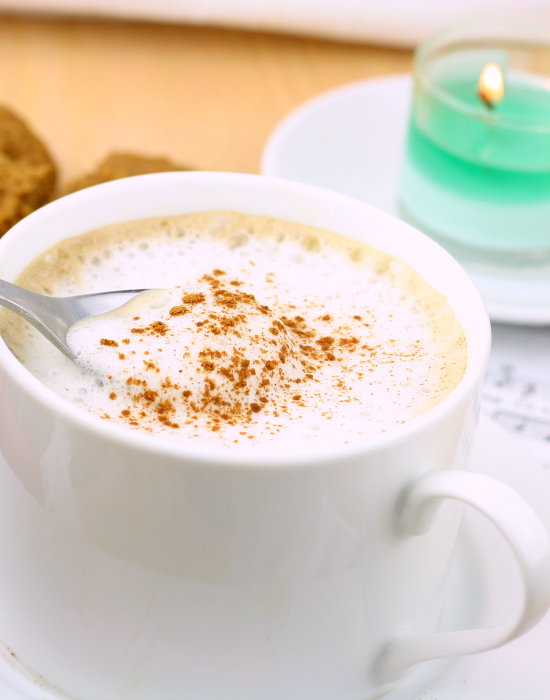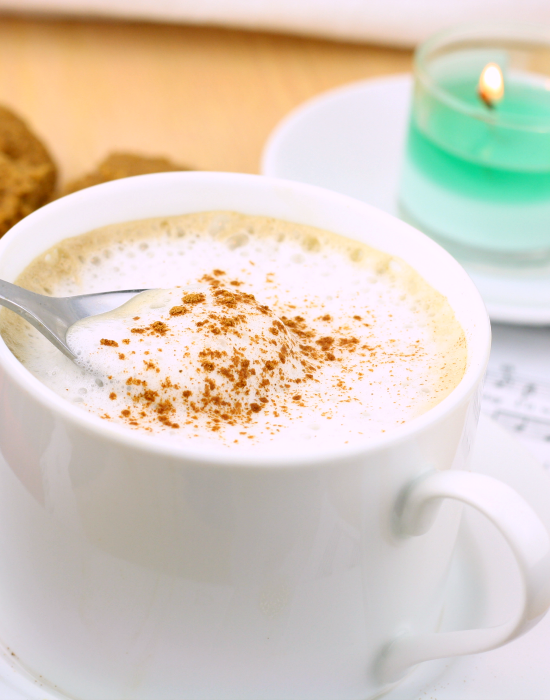 Plus it gets even better! The wonderful folks at NuNaturals (AKA the makers of the greatest strevia in the whole flipping world) have generously offered to award four very lucky Foodie Fiasco readers with a fabulous load of swag! I can't tell you how excited I was to receive mine. If you're one of my veterans (bless your soul), you know how long I've loved NuNaturals. I'm having some in my tea right now!
We all know this is what every teenage girl should be fangirling over.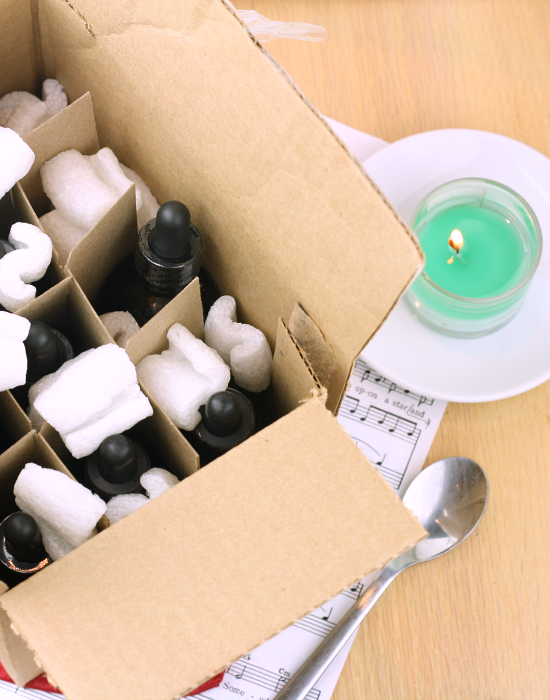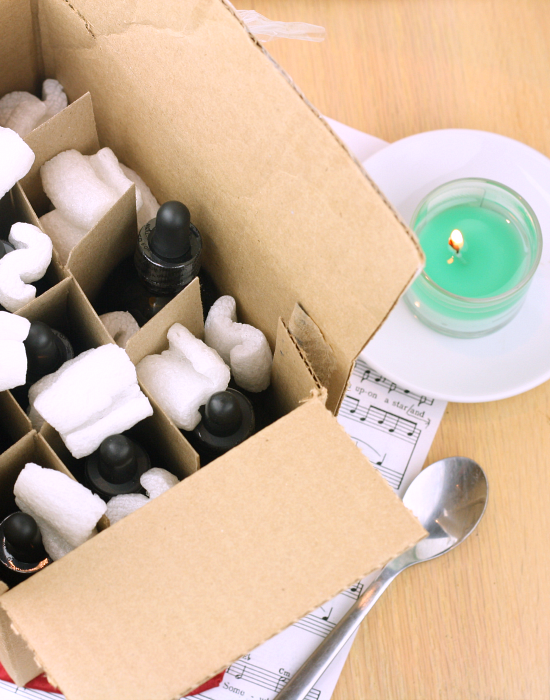 Fire up your microwaves. Get ready to show up Starbucks.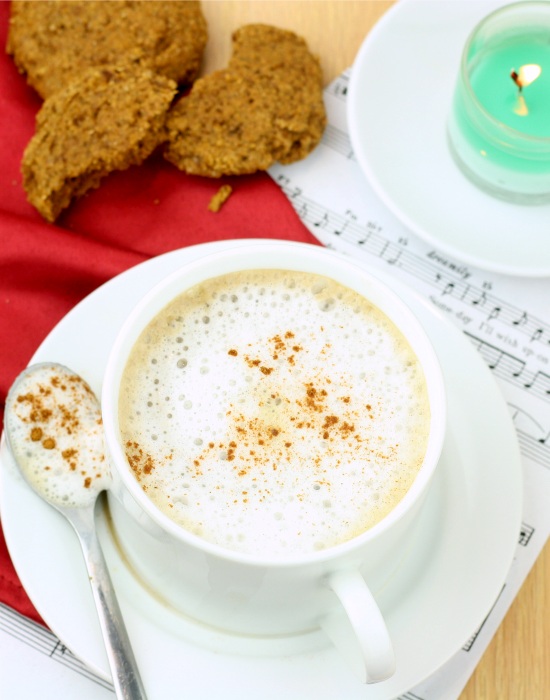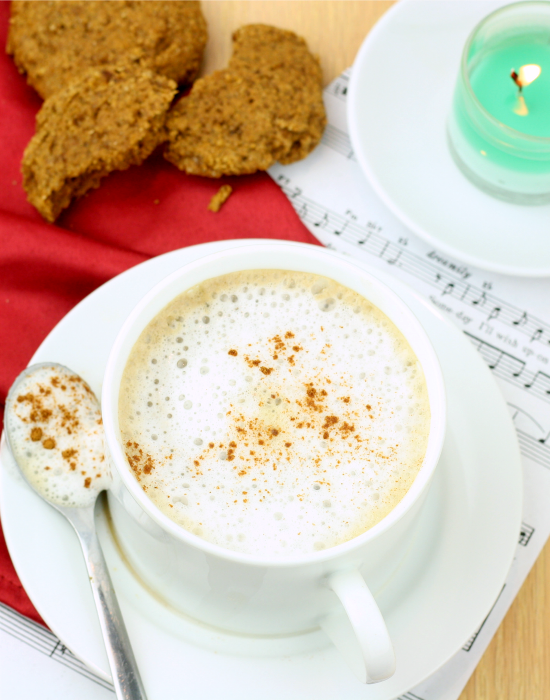 Start by gathering your stevia and spice and everything nice.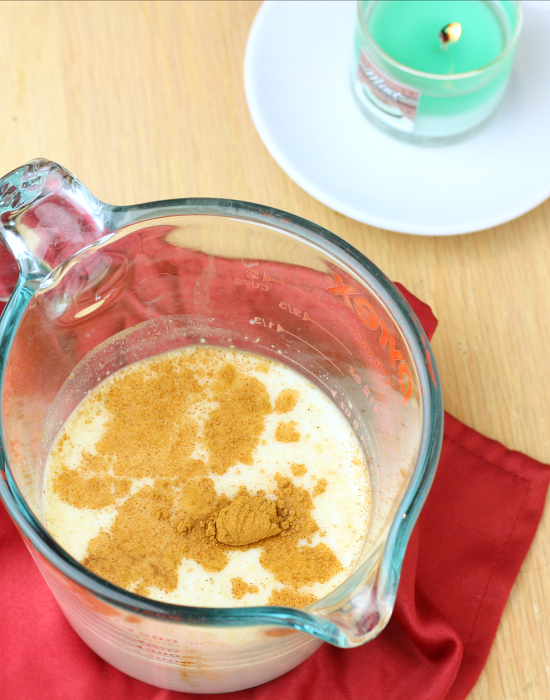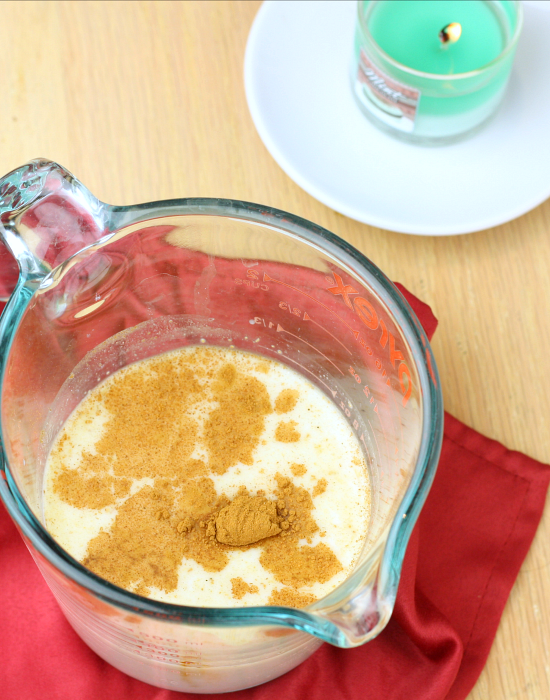 It's even photogenic! Is there anything stevia can't do?
No. No there is not.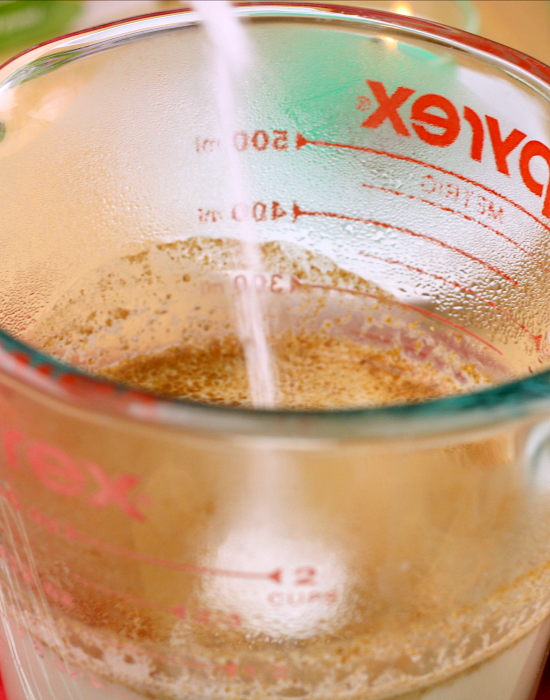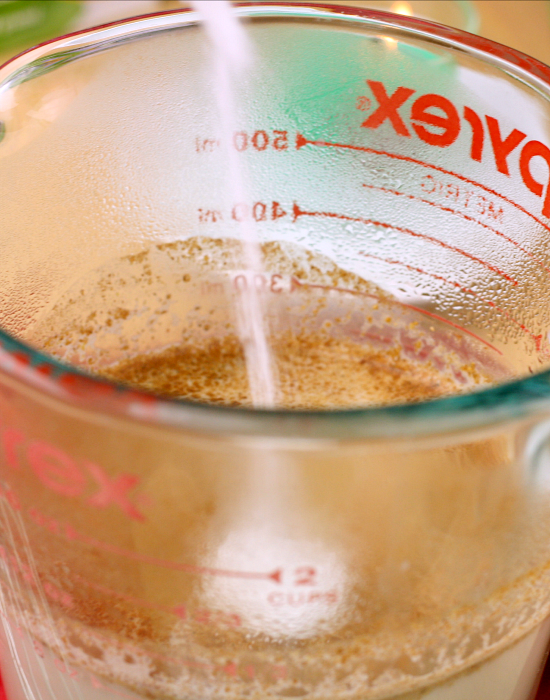 Heat for a bit until is gets all warm and frothy. Whisk the living daylights out of it. Work that arm you get to keep. Or just use a blender. It is your cup of joe!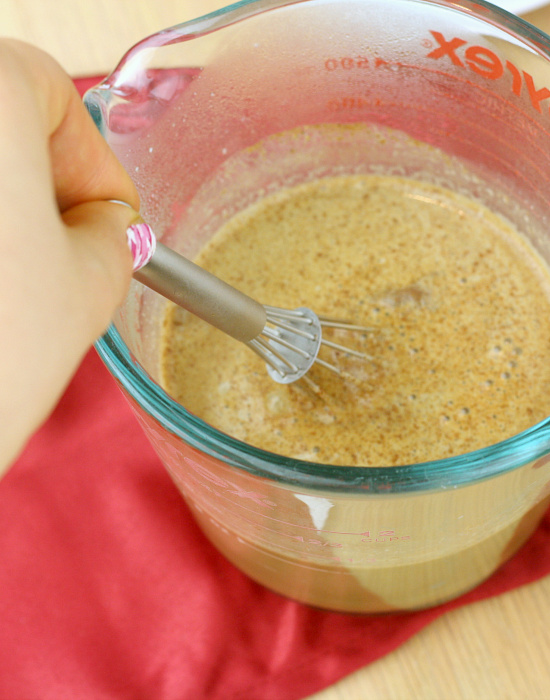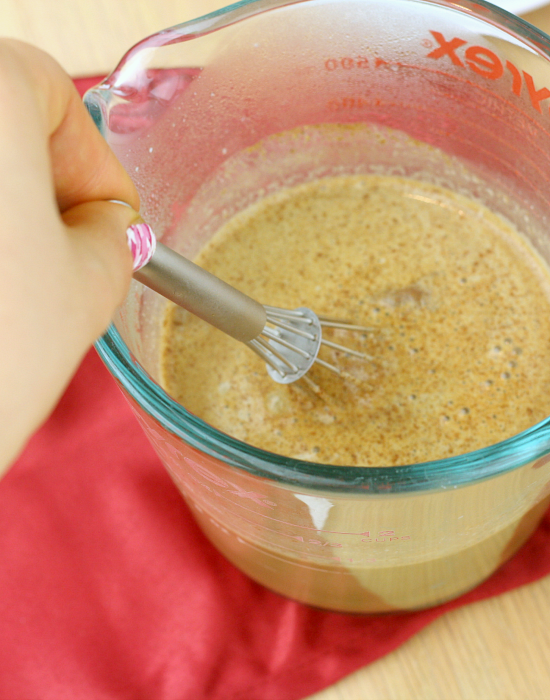 Pour into a big cozy mug, add as much coffee as you like, and thoroughly enjoy.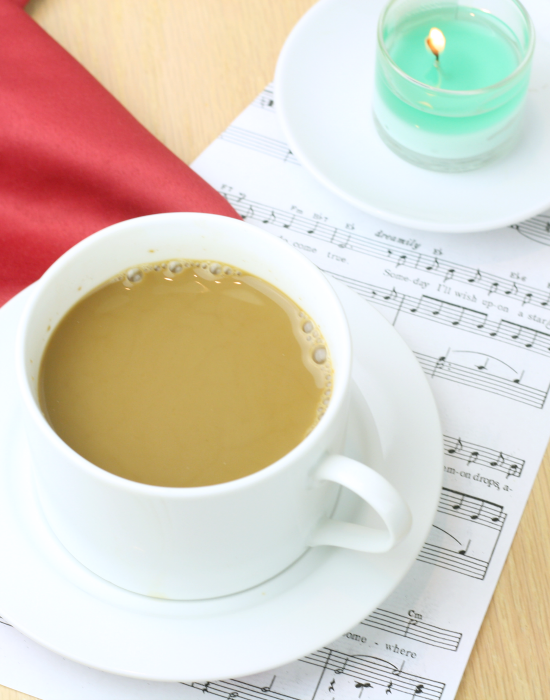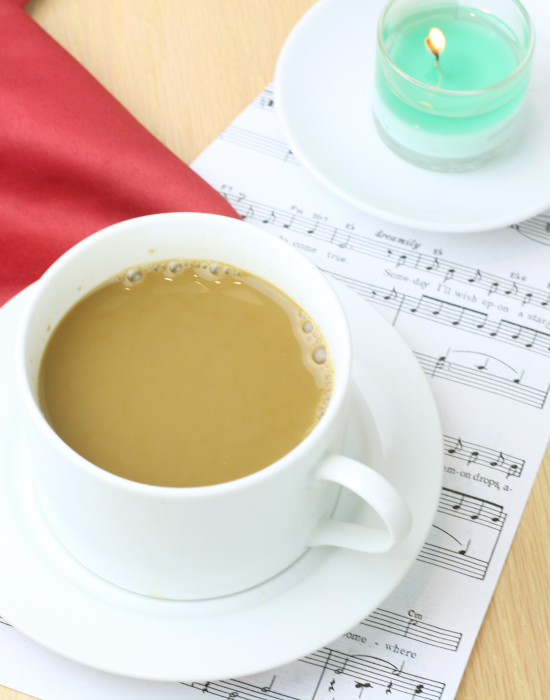 Feel free to top with some extra frothed milk if you're feeling all fancy.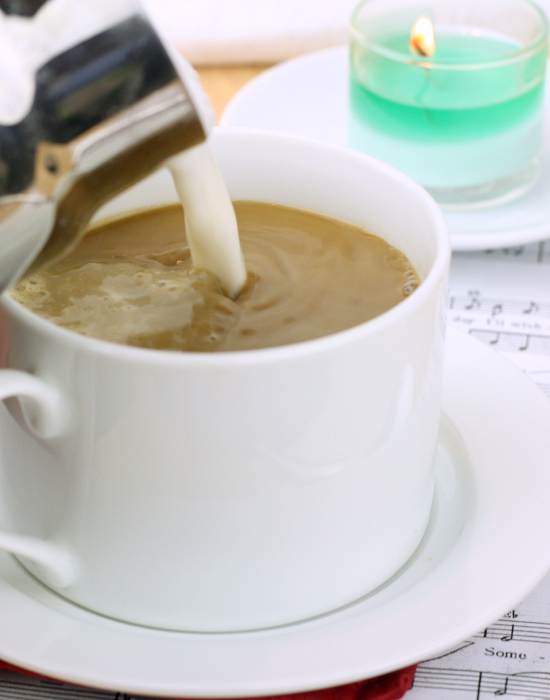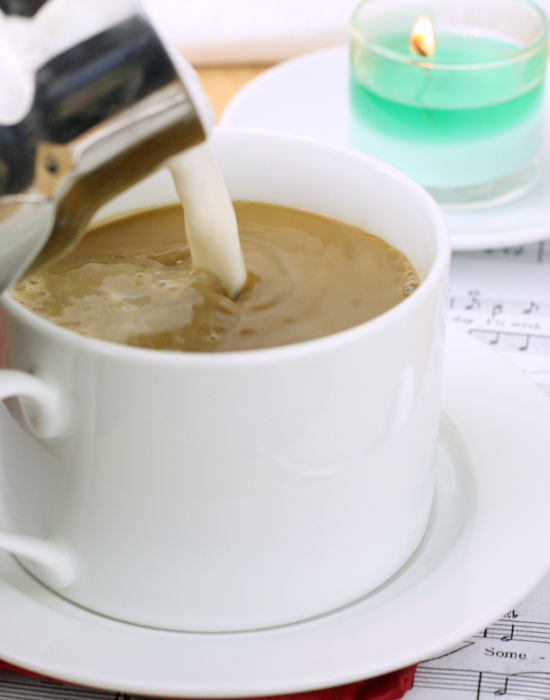 It's beginning to look a lot like Christmas!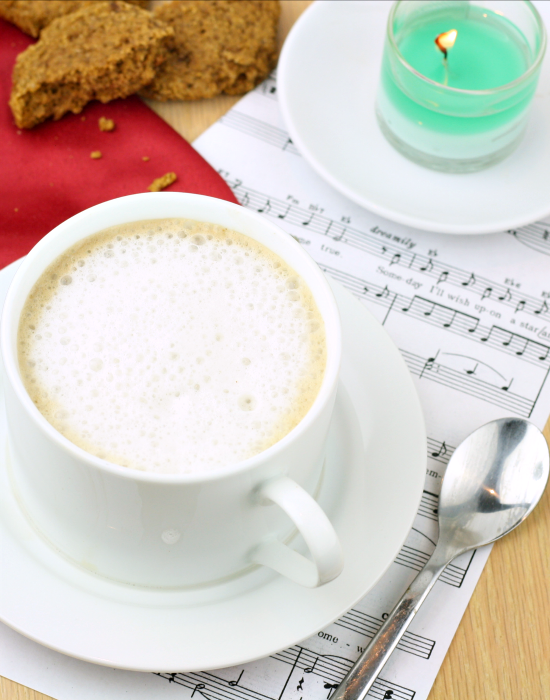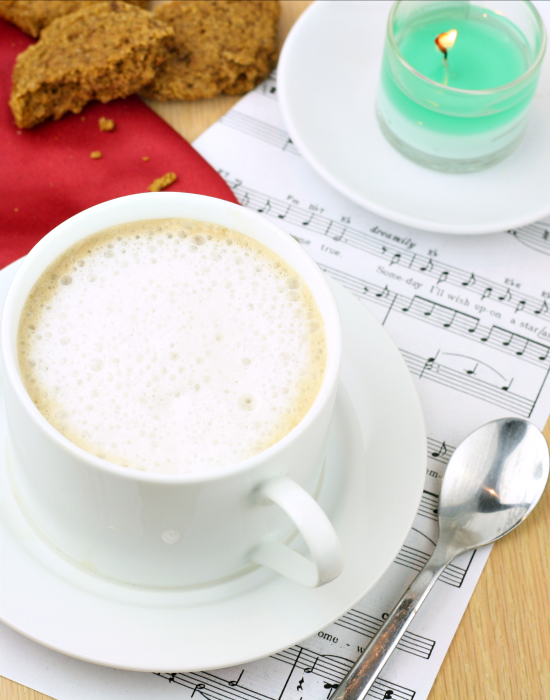 Yield: 1 large serving (for you!)
Healthy Homemade Gingerbread Latte
3 minPrep Time:
2 minCook Time:
5 minTotal Time:
Ingredients
1 cup unsweetened almond milk
1/4 teaspoon ground cinnamon
1/4 teaspoon dried giner
1/2 teaspoon molasses
sweetener, to taste (I used 2 packets NuNaturals stevia)
1/2 cup fresh brewed coffee, or to taste
Instructions
Combine almond milk, cinnamon, ginger, and molasses in a glass measuring jar. Microwave for 1 minute and 30 seconds or until very hot. Whisk vigorously, blend in a blender, or froth with a milk frother. Pour into a big mug. Add as much coffee as you would like. Top with some whipped cream or extra frothed milk and cinnamon, if you like. Devour.
7.8.1.2
307
https://www.foodiefiasco.com/healthy-homemade-gingerbread-latte/
Nutrition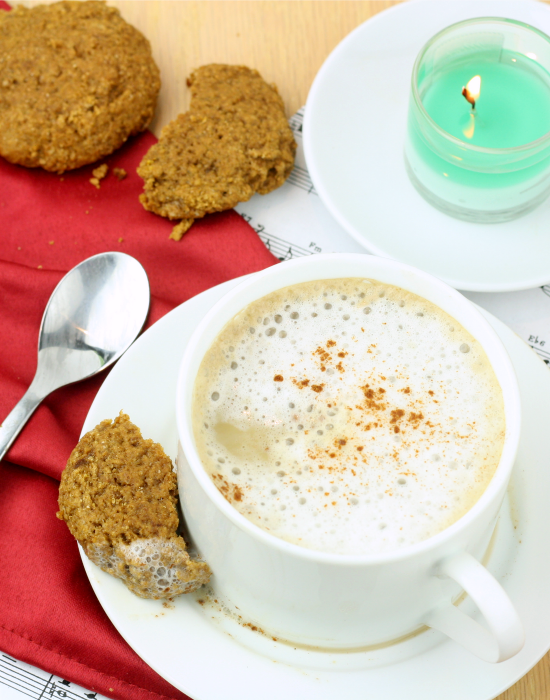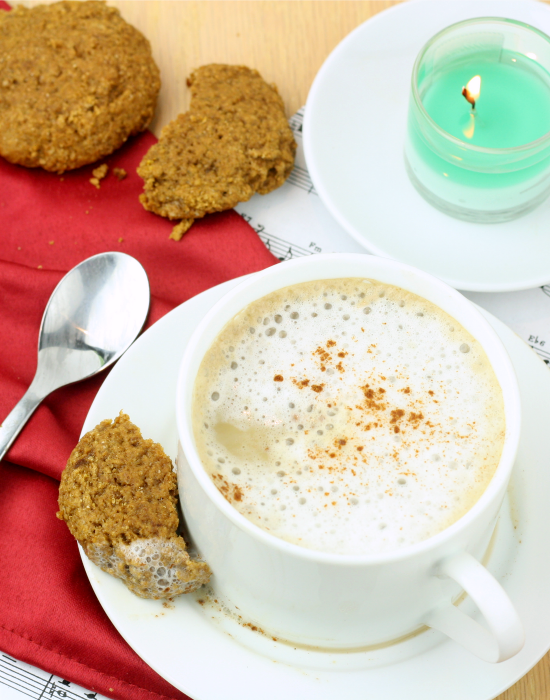 Four lucky Foodie Fiasco readers will win one bottle each of the Lemon, Vanilla, and Cherry Vanilla liquid stevia PLUS a 50 pkt. box of NuStevia White Stevia Powder packets from NuNaturals!
Open to WORLDWIDE readers! (Yes!!)
To enter:
1. Leave a comment on this post saying how you will use stevia. (I use it on everything!)
For additional entries (Please leave a comment for each thing you do):
1. Like Foodie Fiasco on Facebook
2. Like NuNaturals on Facebook
3. Follow @foodiefiasco Twitter
4. Follow @foodiefiasco on Pinterest and pin one of my recipes
5. Subscribe to the Foodie Fiasco Newsletter (right sidebar of this page)
This giveaway will be open until December 11.
Thank you so very much for participating my friends, and good luck!