There are some days when all you need is a muffin.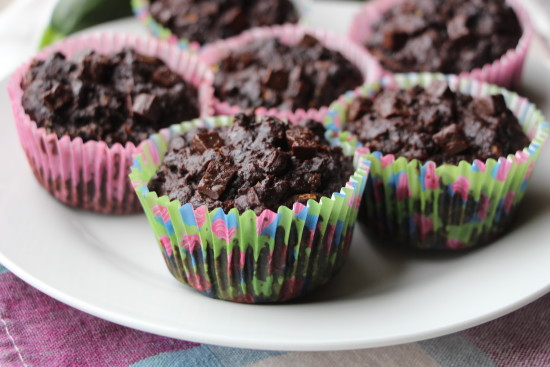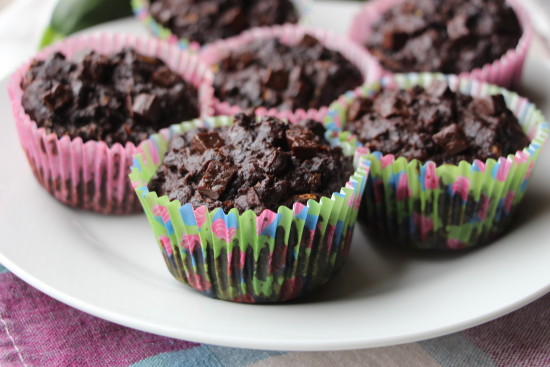 I know you know what I'm talking about. Those days when your hair is a mess, you woke up late, you can't find your keys or you just feel like an unbelievable grouch.
Well my friend, my name is Megan and I'm a new contributor to Foodie Fiasco. I'm here to tell you that you can have your cake and eat it too. In fact, these muffins have been known to soothe many a broken heart and bad-hair-day.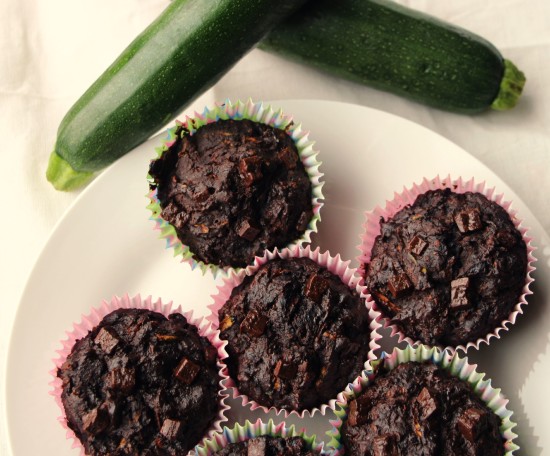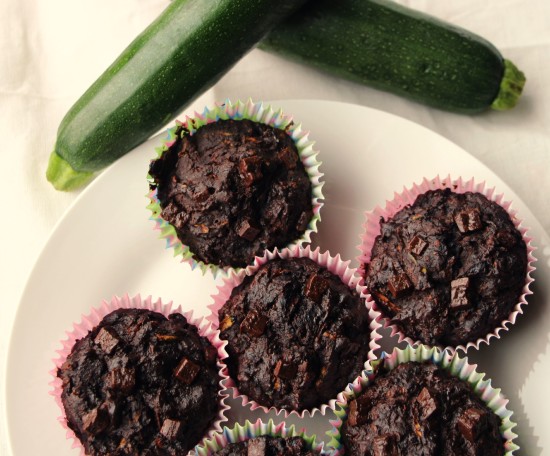 They are rich and satisfying, with a healthy bonus of sneaky hidden zucchini to keep them moist. If you're still not convinced…they have less than half the calories and fat of traditional belt-busting muffins.
So what are you waiting for?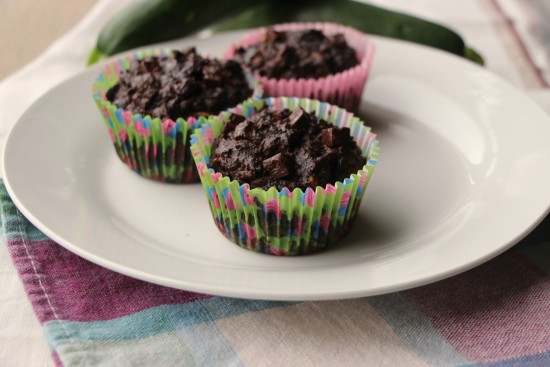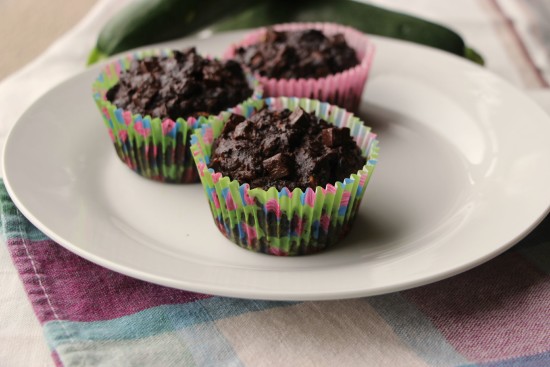 Double chocolate zucchini muffins
Decadent chocolate muffins with hidden zucchini.
Ingredients
1 ½ cup buckwheat flour
½ cup unsweetened cocoa
½ teaspoon baking soda
1 teaspoon baking powder
½ teaspoon salt
½ cup sugar, erythritol, or date puree
2 eggs or egg replacer
2 teaspoons vanilla extract
¼ cup vegetable oil or unsweetened applesauce
¼ cup unsweetened applesauce
1 ½ cup grated zucchini
2 ounces dark chocolate, chopped
Instructions
Preheat the oven to 350°F. Line 10 muffin cups with liners and spray the liners with cooking spray. Set aside.
In a large bowl, combine the buckwheat flour, cocoa powder, baking powder, salt, and sweetener and stir until uniform. Add in the eggs or egg replacer, vanilla extract, vegetable oil or applesauce, applesauce, and grated zucchini and stir until completely combined. Fold in 1½ ounces of the chopped dark chocolate.
Using an ice cream scoop (the secret to equal muffins!), distribute the batter evenly among the 10 muffin liners. Sprinkle the remaining ½ ounce of dark chocolate on top.
Bake in the oven at 350°F for about 15 minutes, or until a toothpick inserted into the center comes out clean. Let cool.
Notes
Nutritional information calculated with unsweetened applesauce, erythritol, egg replacer, and sugar free chocolate.
Nutrition Information
Serving size:
1 muffin
Calories:
93
Net Carbs:
12 grams
If you want more tales and tasty recipes, check out my own blog… apronstringsandstickyfingers.wordpress.com