If you're ever in charge of bringing dessert to a party, say hello to your new best friend.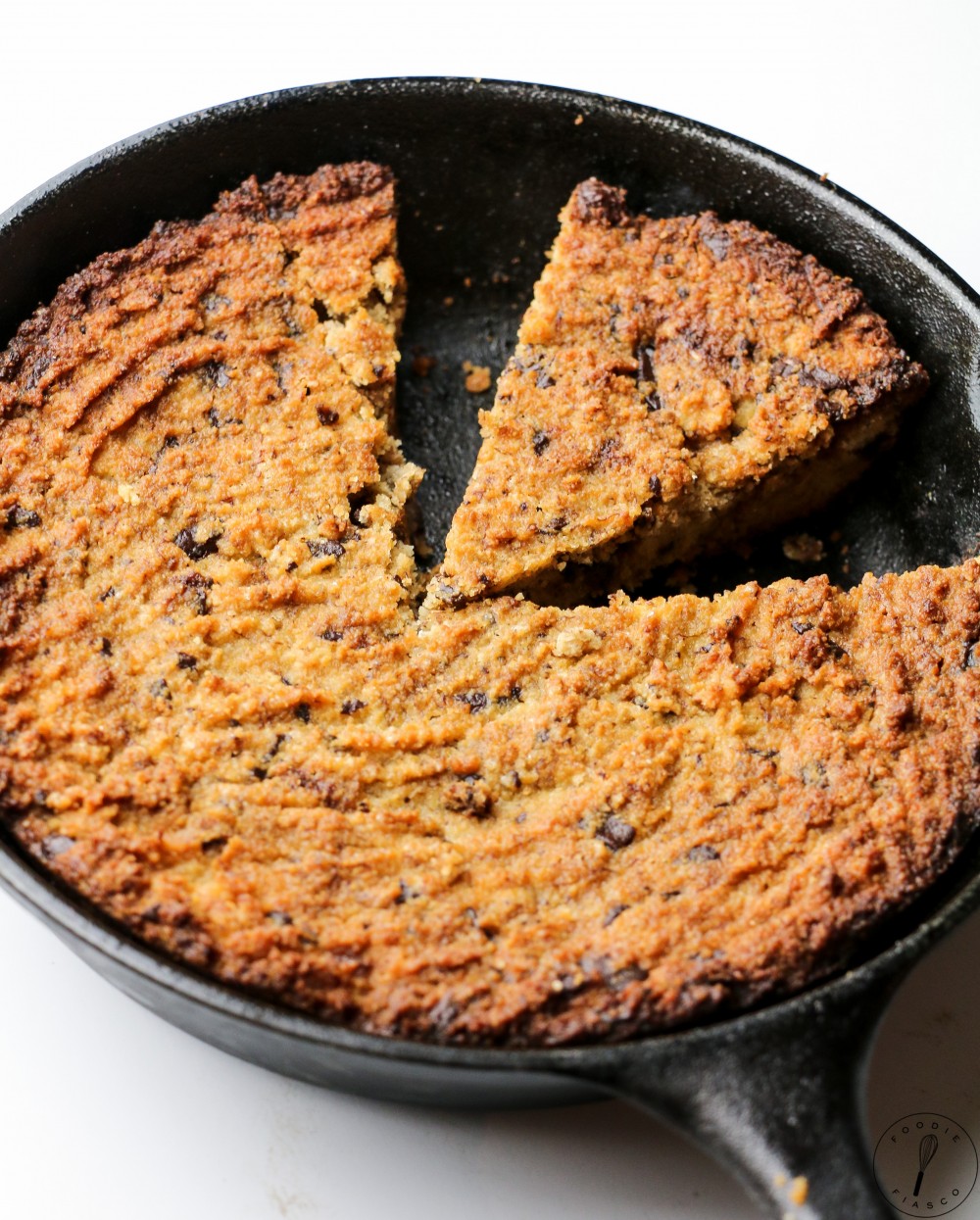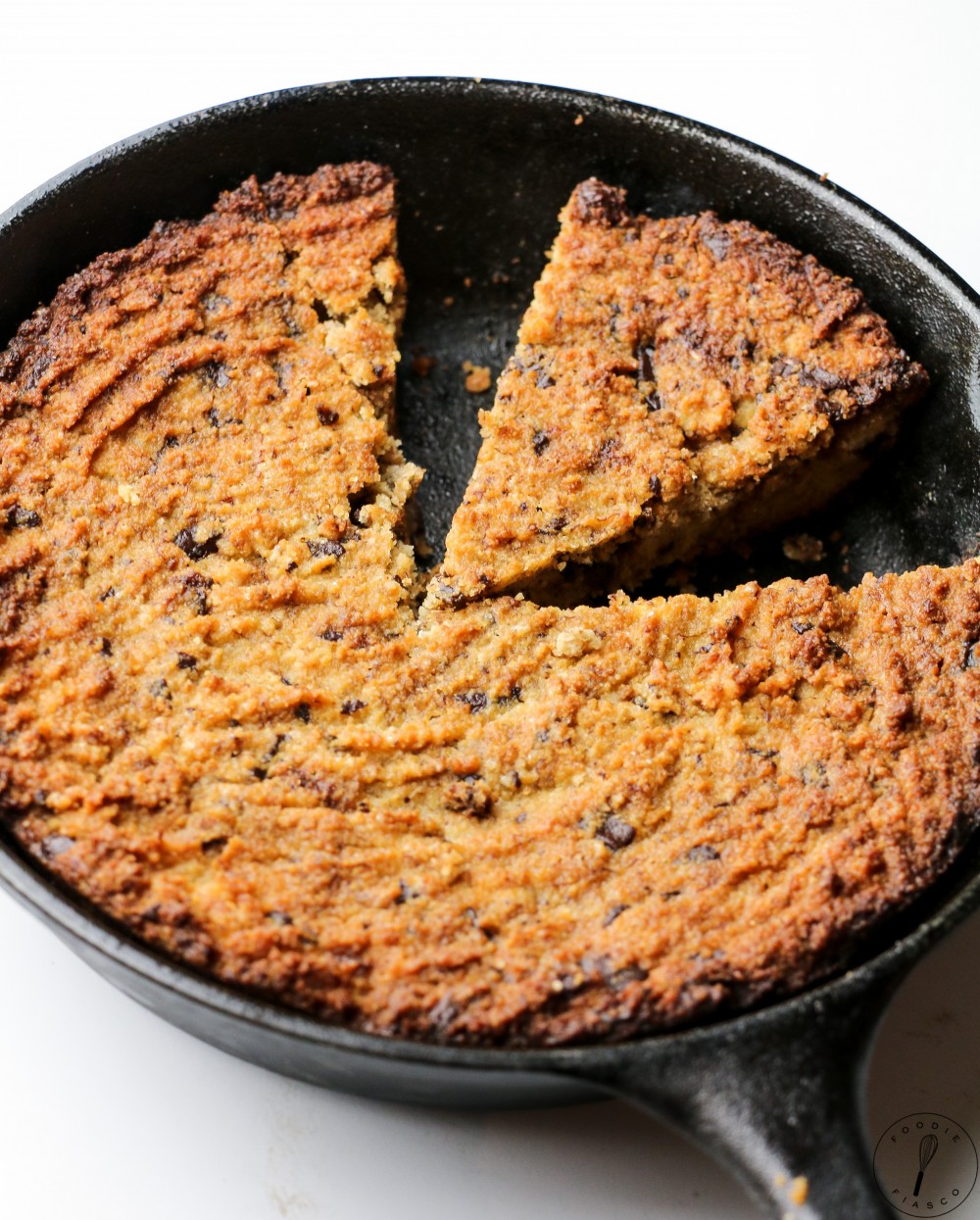 I get it. I almost hold off on saying I'm a food blogger, especially an admittedly dessert-oriented one, because I am immediately appointed as Resident Dessert Provider. To all events. Ever.
My standby has always been to insist on being Resident Meatless Option Provider instead, faithfully arriving with quiche in tow. But this skillet cookie changes everything.
Because you know what they say: every Resident Dessert Provider has her day.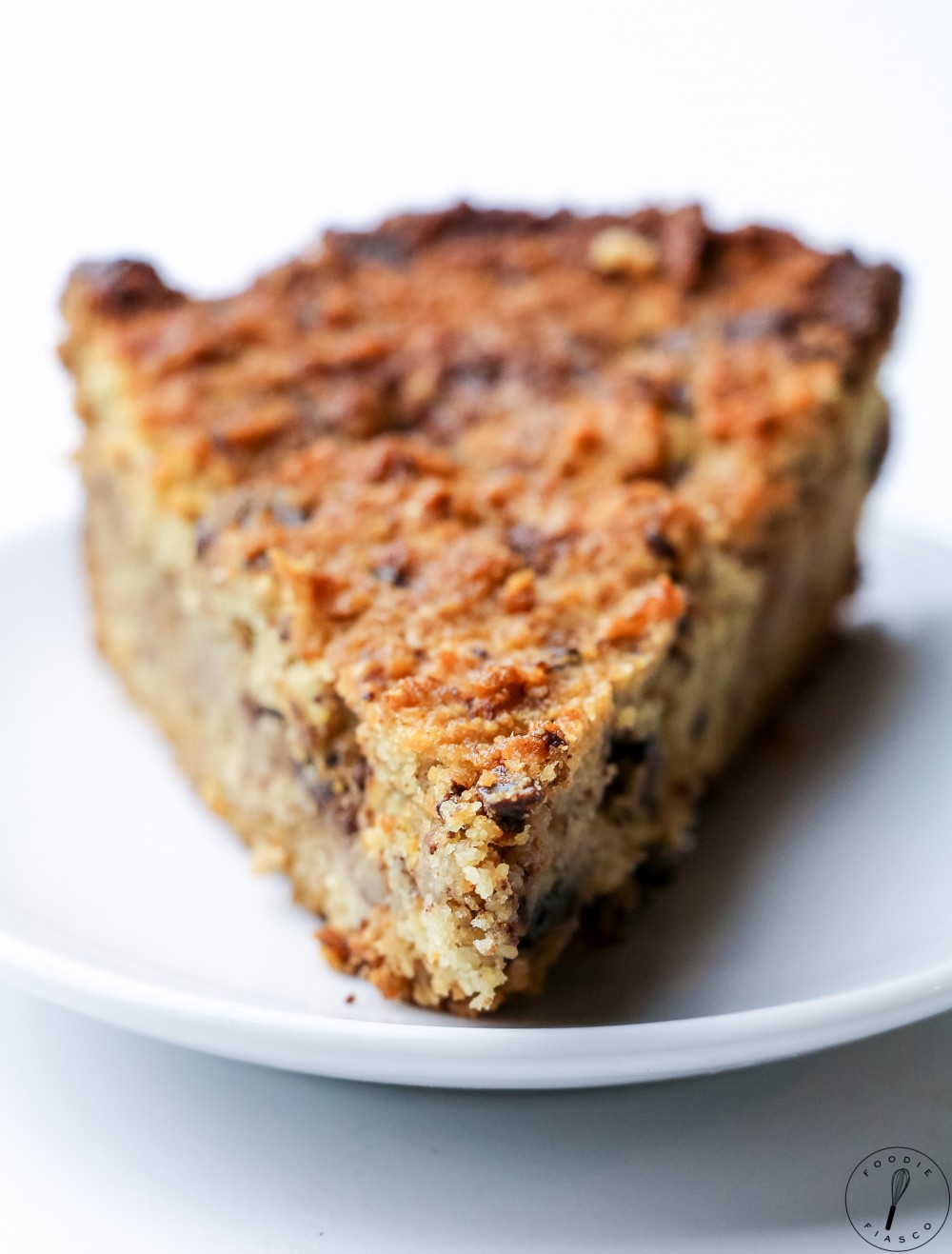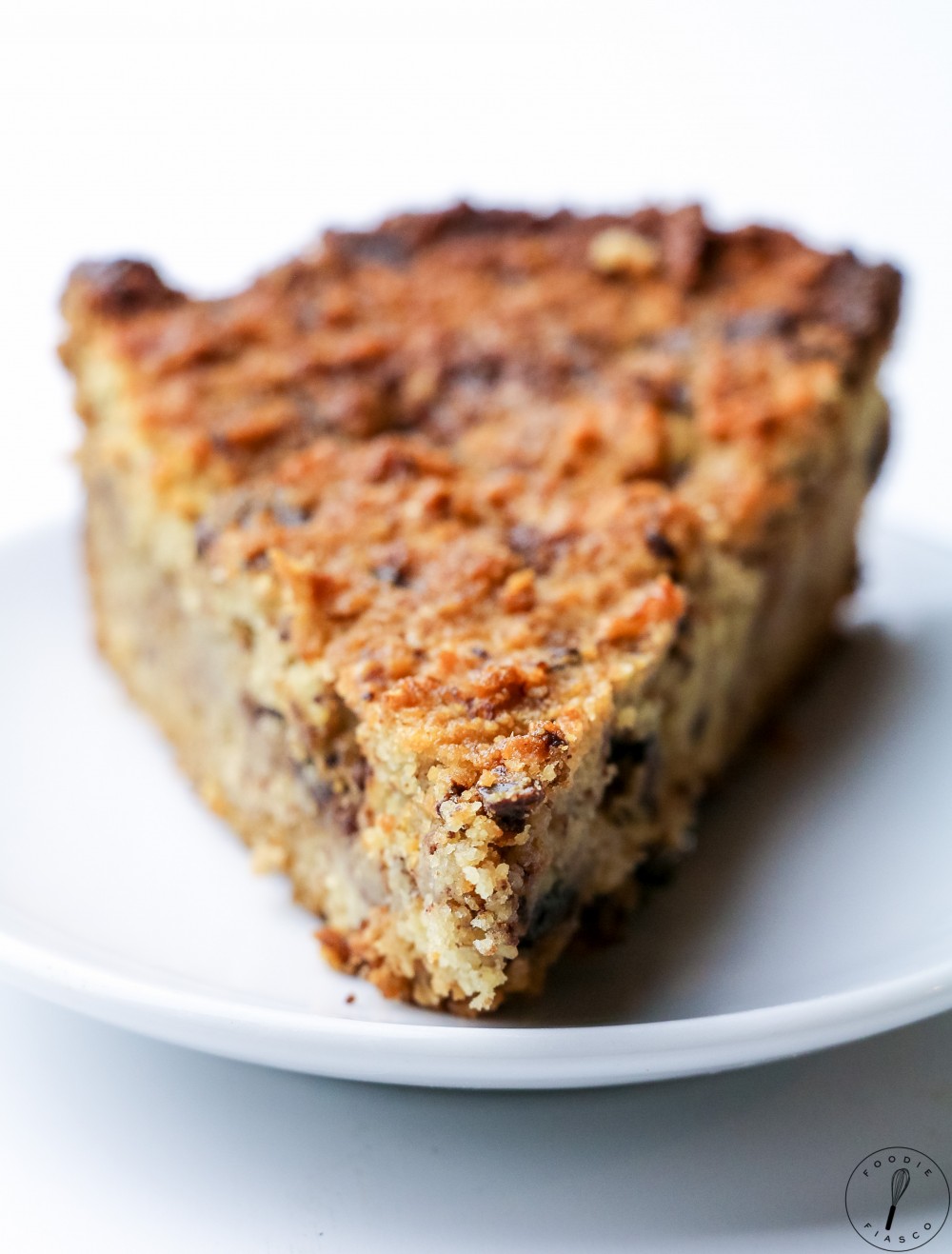 My first assignment was Thanksgiving. I set this gem out as dessert and I'm pleased to report that it was gone long before the pie was.
I was immediately promoted to Resident Skillet Cookie Provider, and it has been an honor to fulfill my title ever since.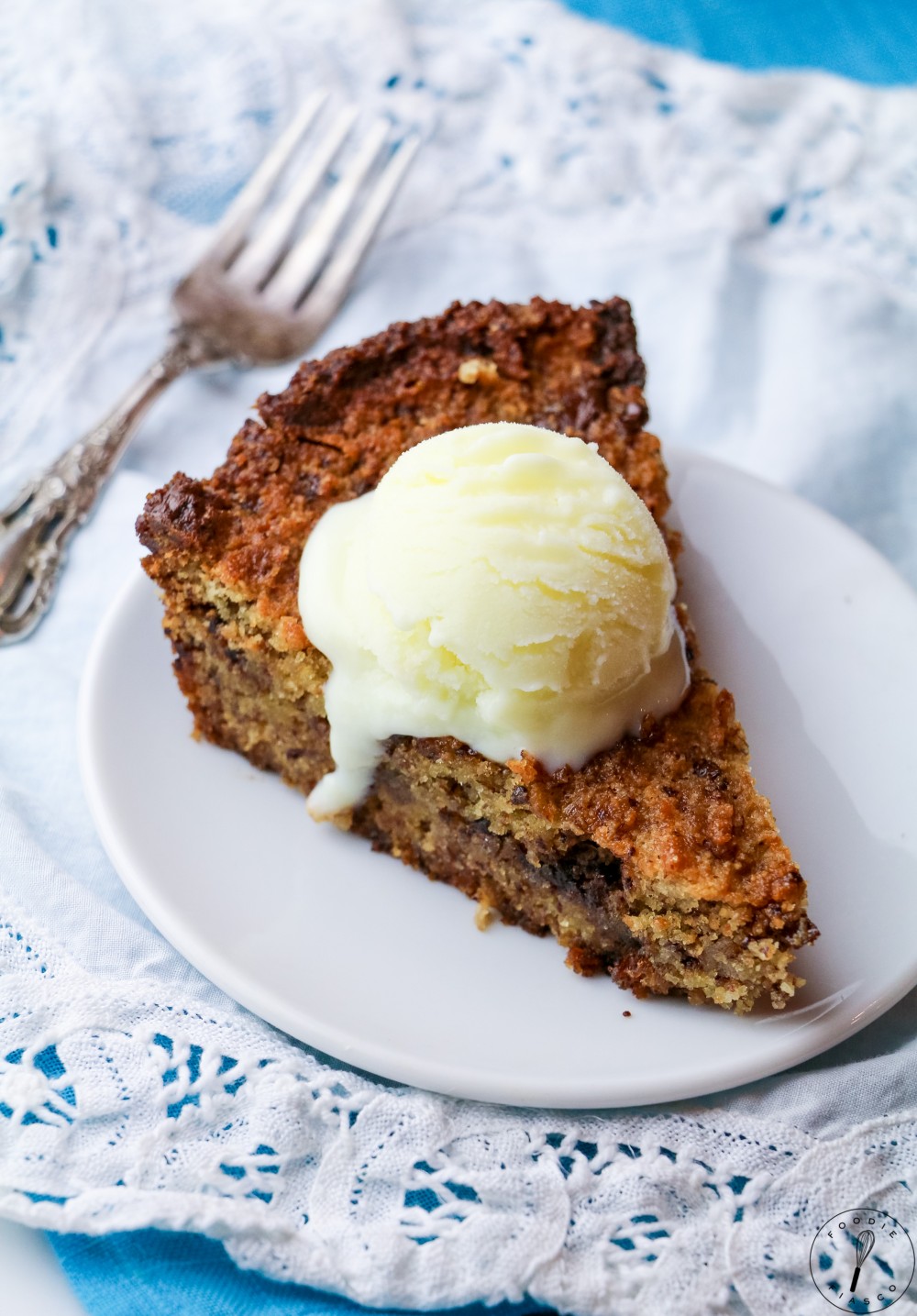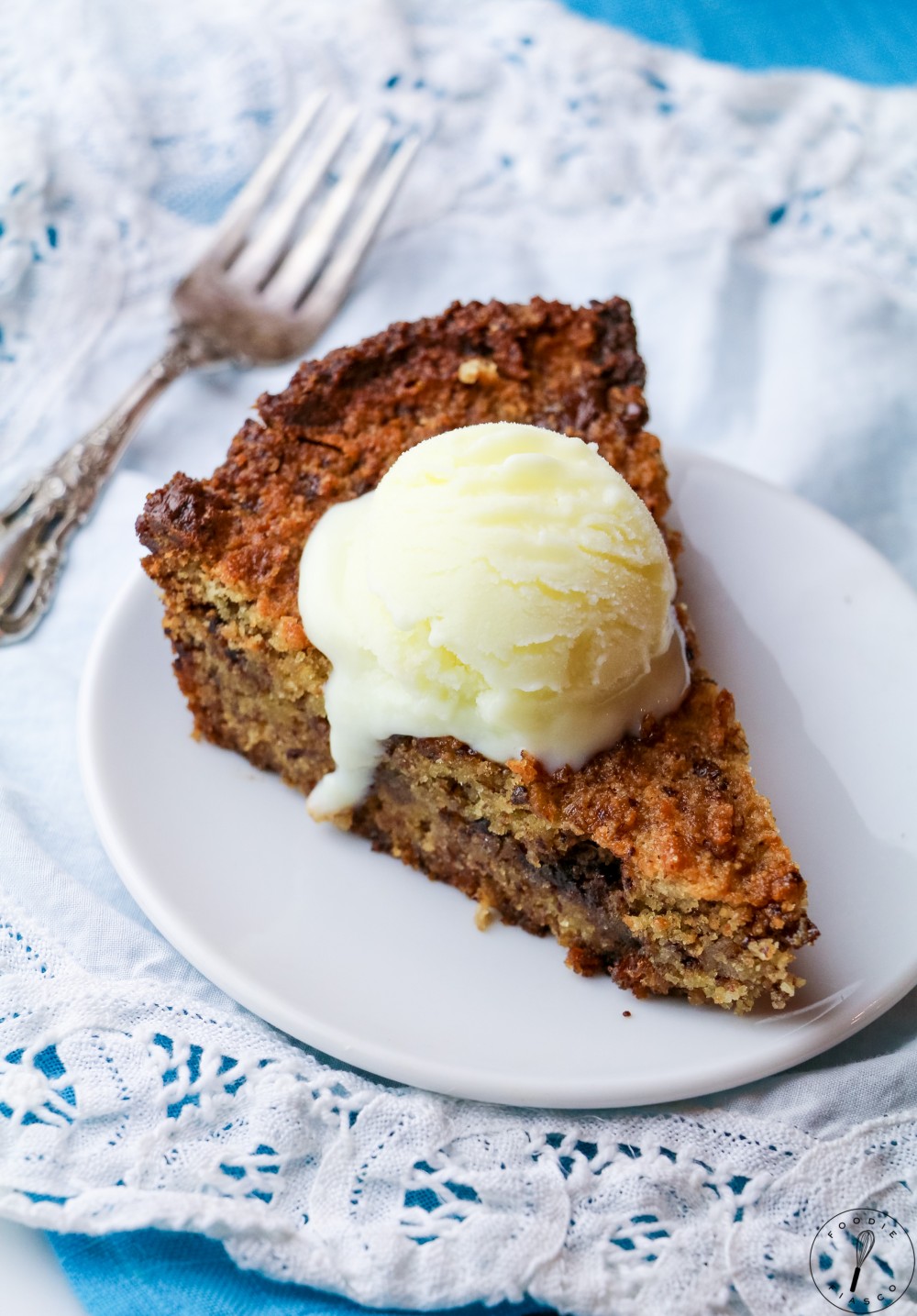 This is one of those recipes that really hits the sweet spot of being the "special" option for us healthy/vegan/low carb/paleo eaters, while being the actual option for everyone else because no one knows the difference. Plus, it's really easy to transport. Because I want you to succeed in everything.
Speaking of having it all, here you get the homey deliciousness of a cookie, the experience and fun of eating a pie, and the coolness factor of using a cast iron skillet.
We have a new triple crown winner.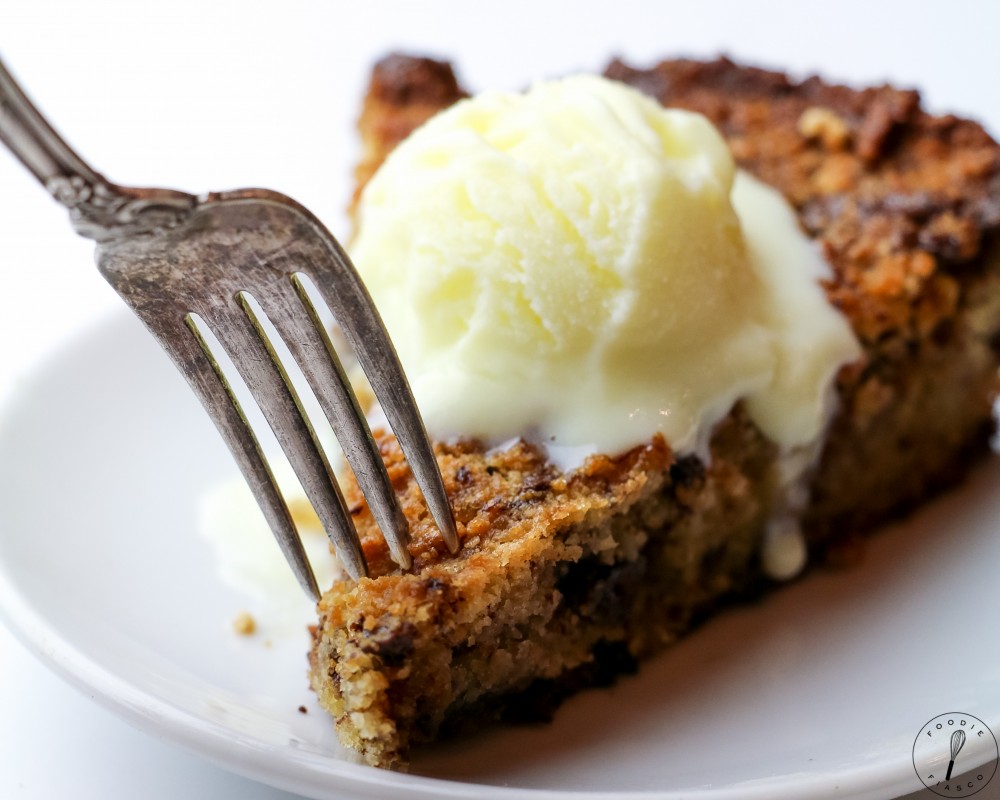 It's a piece of cookie big enough that you eat it with a fork. Now that's my kind of party.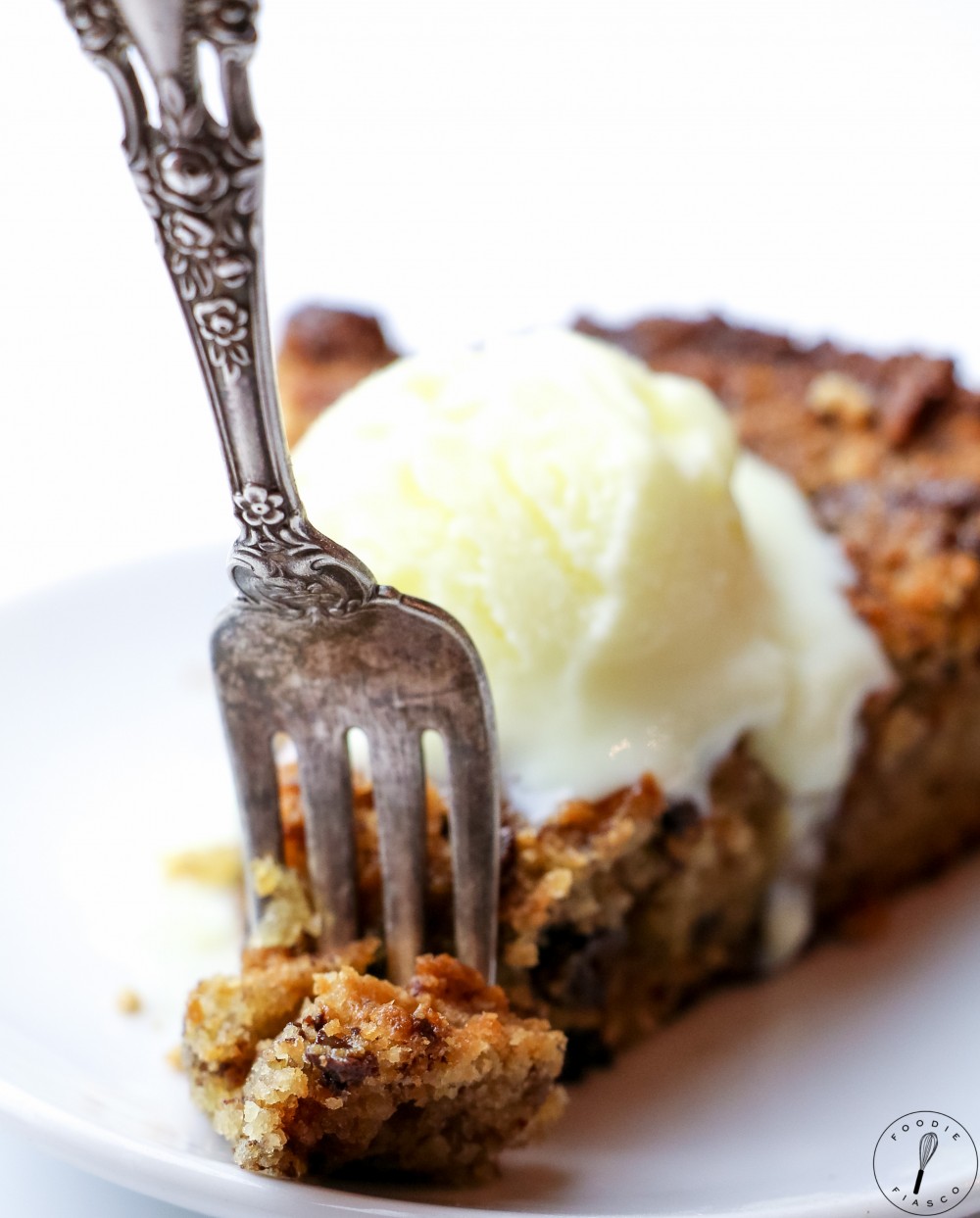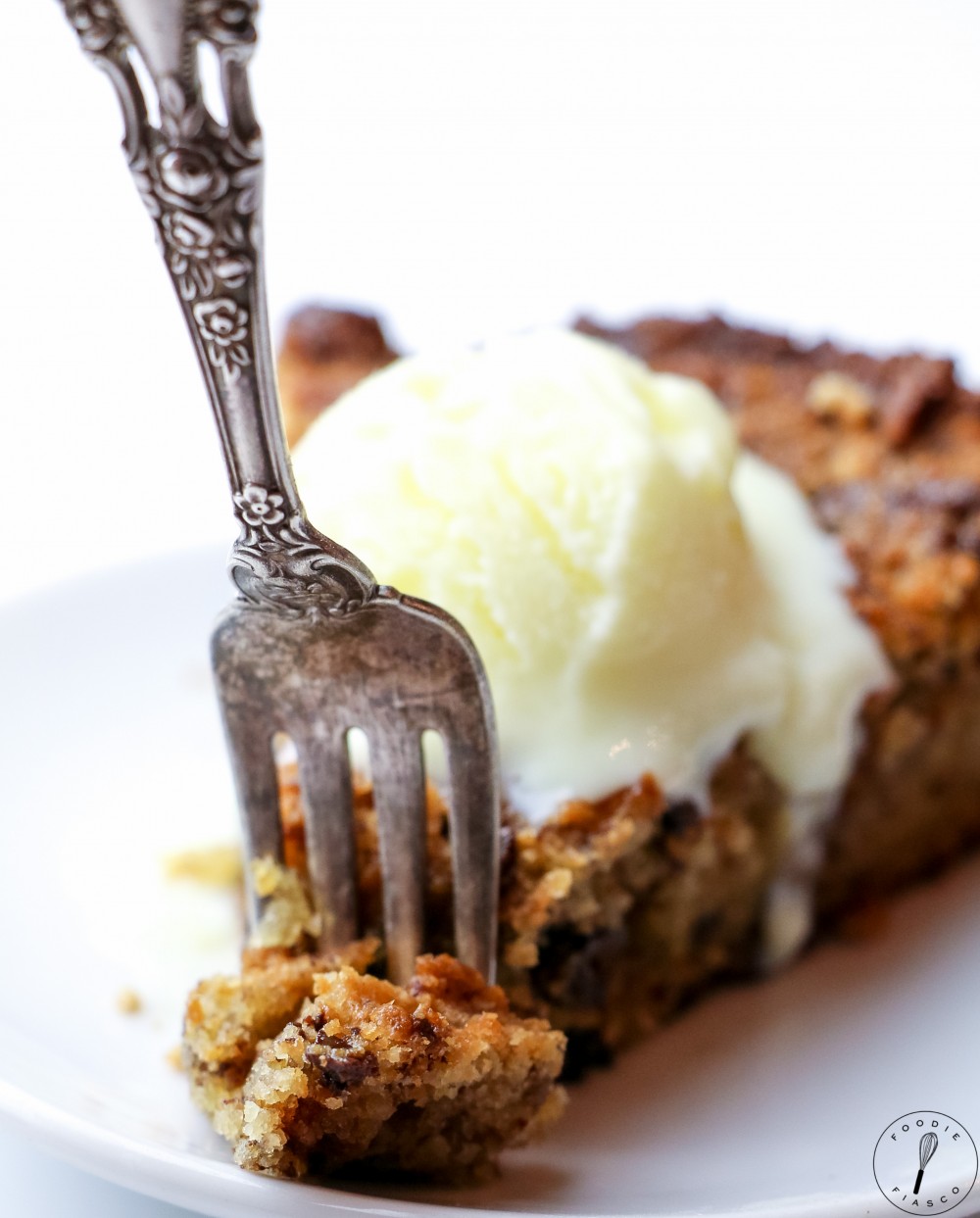 Anyway, I took too many pictures for this post. Sorry to make you scroll through them, but I couldn't help myself. I wanted to display as many angles of this beauty as possible! Plus I kept taking snack breaks while editing these pictures because they made me so hungry and I sort of lost track.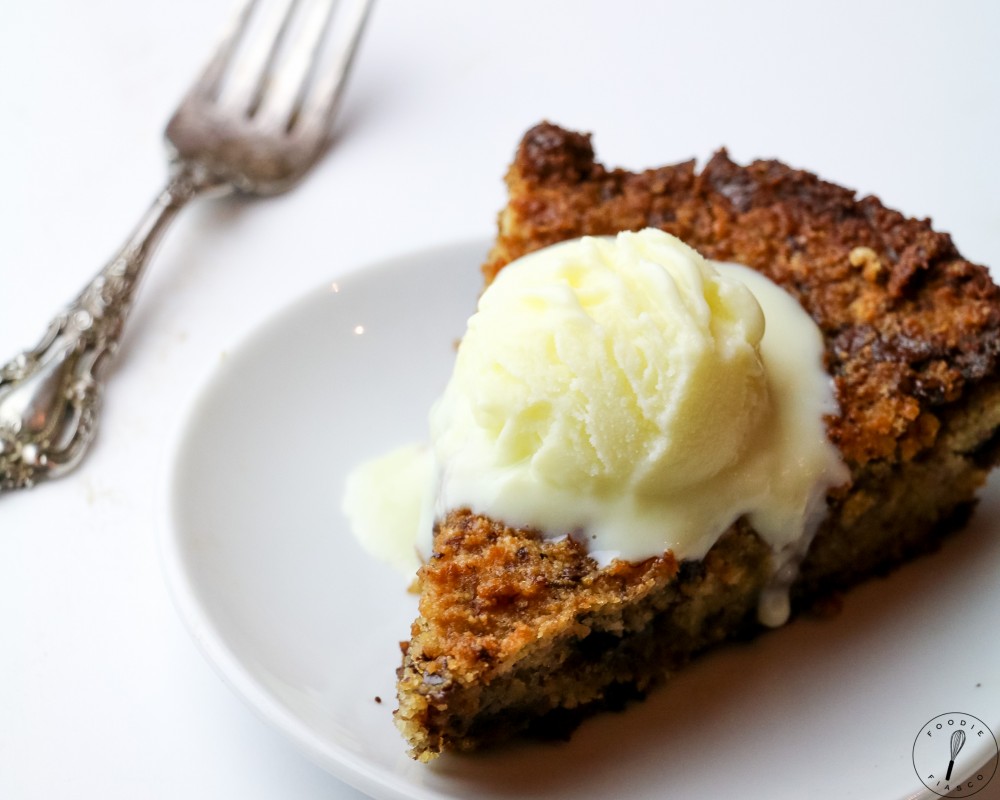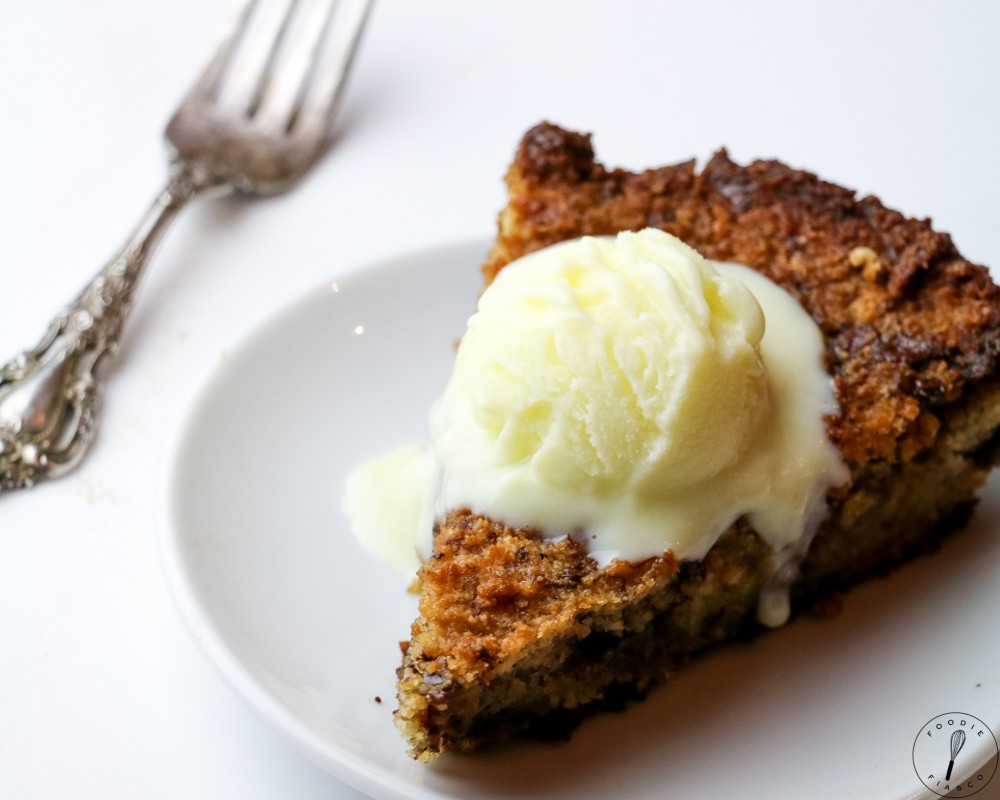 But can you blame me?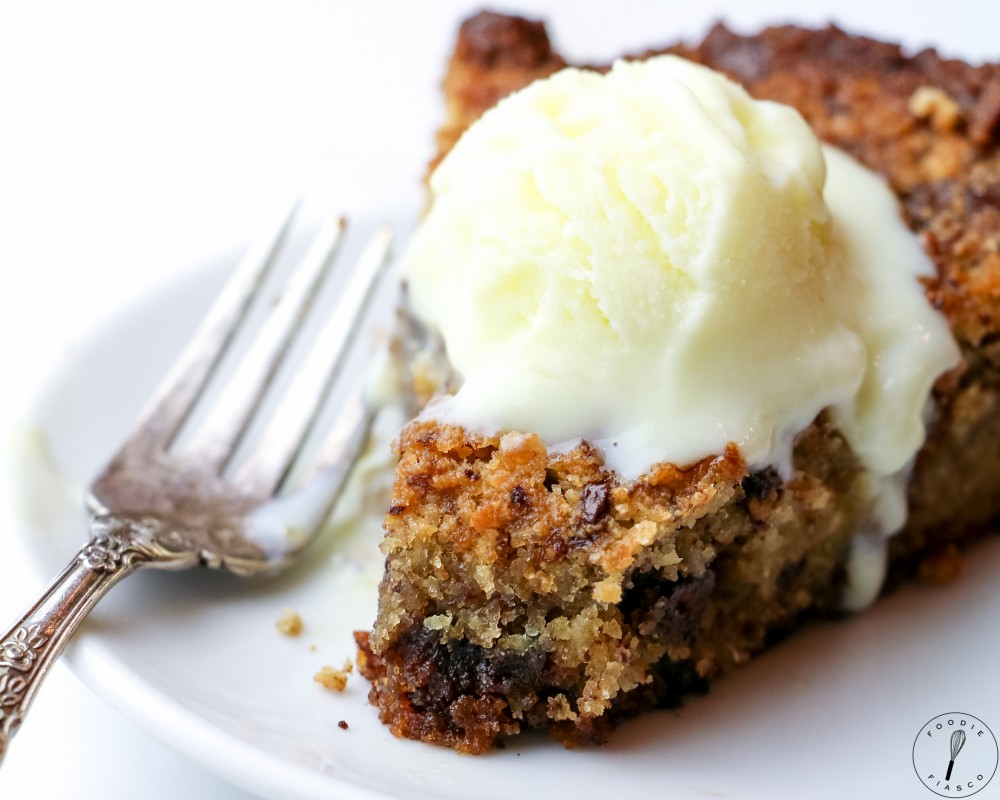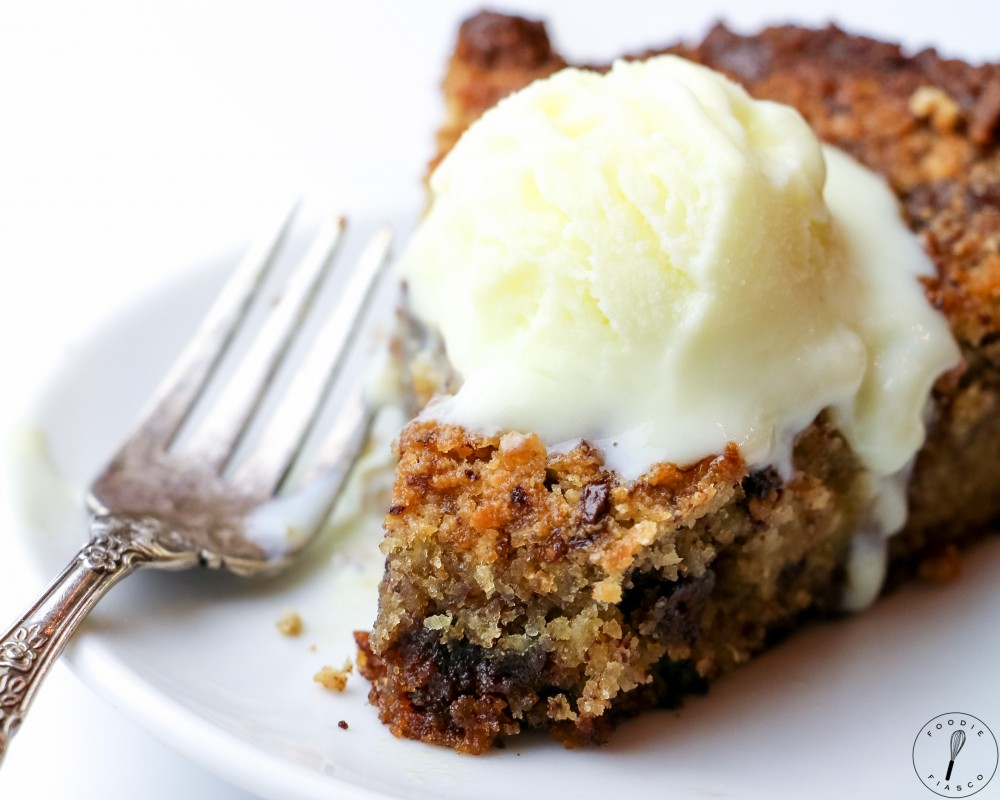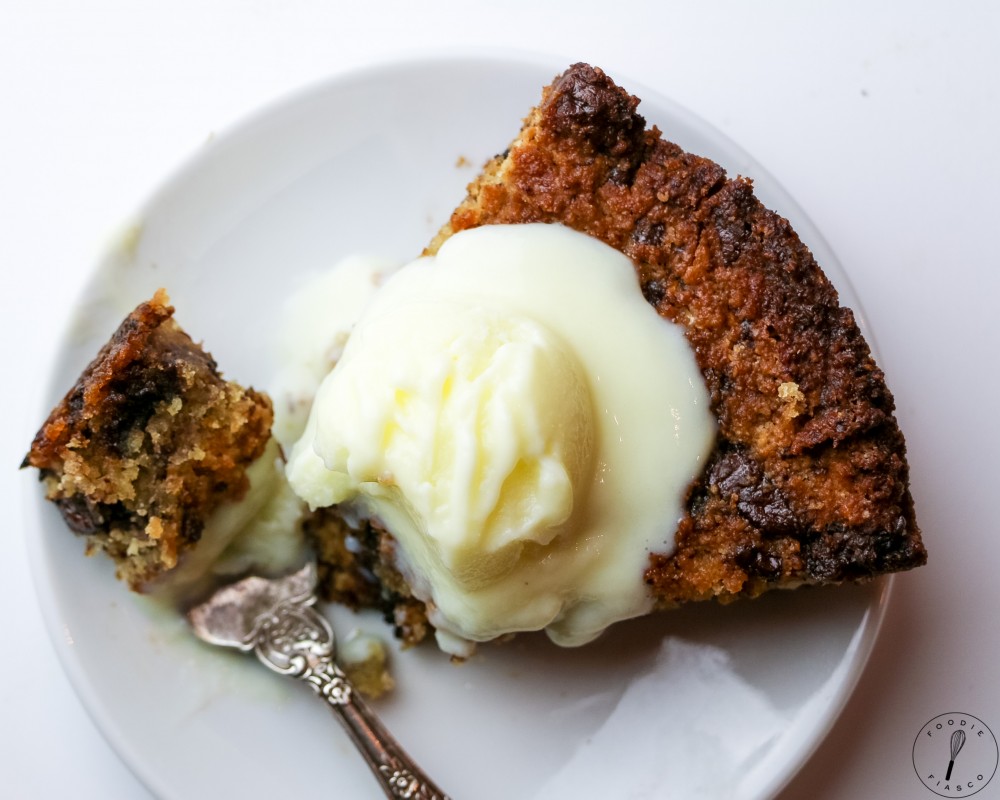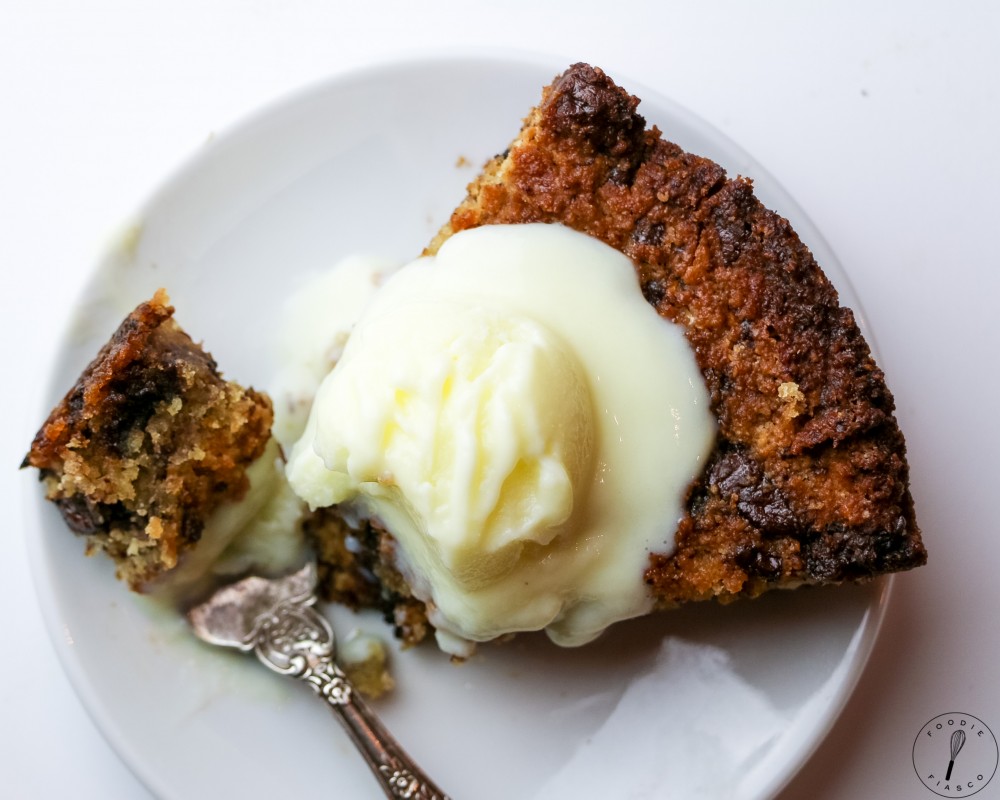 Nutritional Breakdown
Calories
1/2 cup applesauce (50) + 2/3 cup erythritol (0) + 2 egg yolks (110) + 2 cups almond flour (1120) + 6 squares dark chocolate (200) / 12 = 123 calories per slice
Net Carbs
1/2 cup applesauce (12g) + 2/3 cup erythritol (0g) + 2 egg yolks (1g) + 2 cups almond flour (8g) + 6 squares dark chocolate (2g) / 12 = 2g net carbs per slice
Protein
1/2 cup applesauce (0g) + 2/3 cup erythritol (0g) + 2 egg yolks (6g) + 2 cups almond flour (40g) + 6 squares dark chocolate (2g) / 12 = 4g protein per slice
Adapted from the fabulous Bakerita
Paleo Skillet Cookie
Ingredients
½ cup applesauce or 2 mashed bananas
⅔ cup erythritol
2 egg yolks, room temperature (I have successfully subbed Ener-g brand egg replacer)
2 teaspoons vanilla extract
2 cups almond flour
½ teaspoon baking soda
½ teaspoon salt
6 squares dark chocolate, chopped
flaky sea salt (optional)
Instructions
Preheat oven to 350ºF. Lightly grease an 8-inch cast iron skillet with cooking spray or oil/butter and set aside.
In a large bowl, stir applesauce and erythritol until completely combined. Add the egg yolks or egg replacer and vanilla extract and mix until smooth.
Add the almond flour, baking soda, and salt and stir until well incorporated. Fold in the chopped chocolate.
Press the dough into the prepared skillet, sprinkle with flaky salt if using, and bake for about 23 minutes or until it's just starting to turn golden brown around the edges. Let cool slightly (for as long as your patience allows) before cutting into slices. Devour.
Nutrition Information
Serving size:
1 slice (1/12 recipe)
Calories:
123
Net Carbs:
2g
Protein:
4g
Chocolate chip cookies in other forms:
Single Serving XL Chocolate Chip Cookie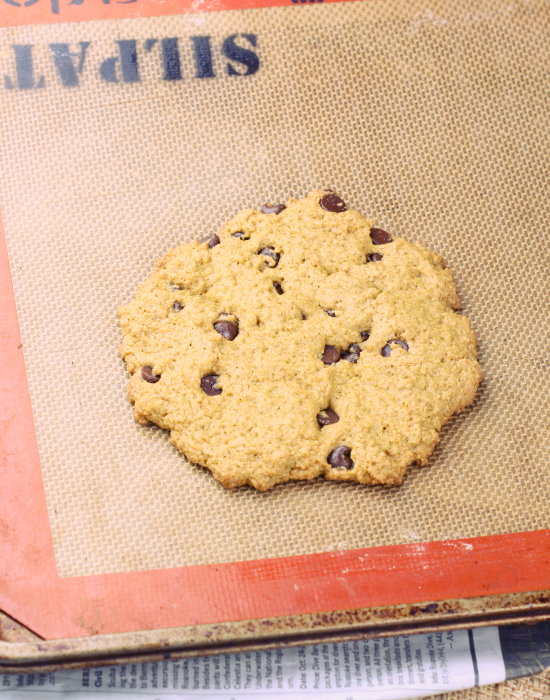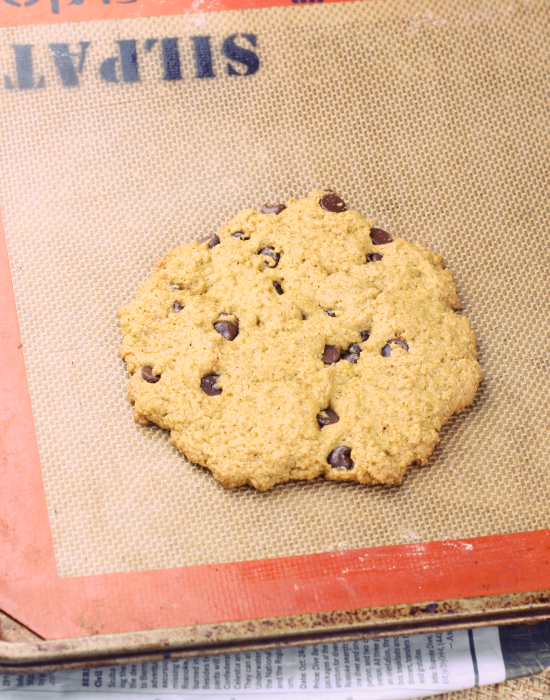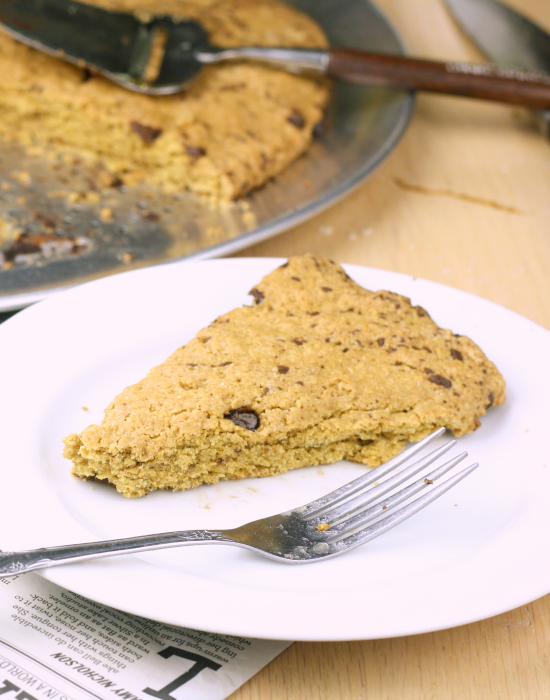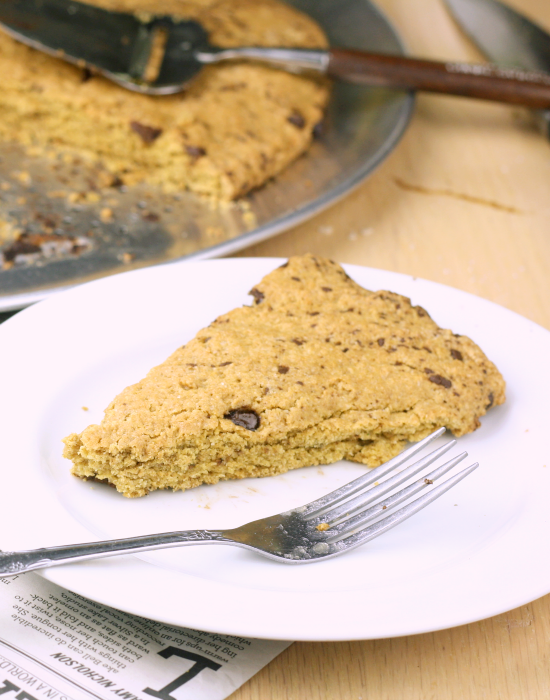 Chocolate Chip Nutella Filled Cookies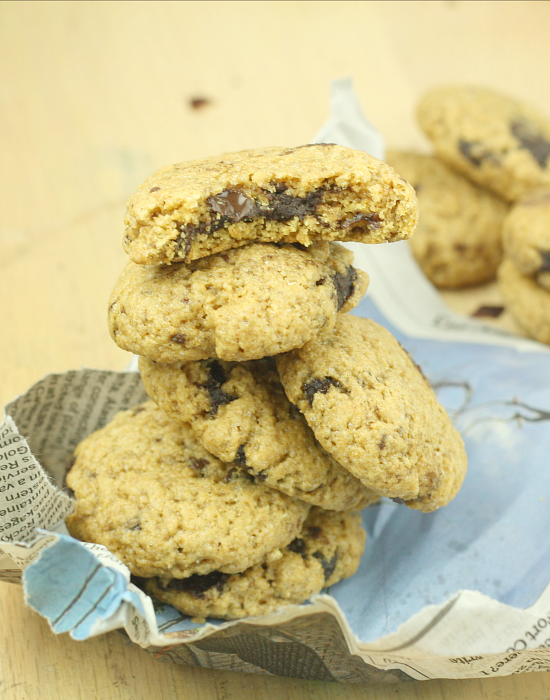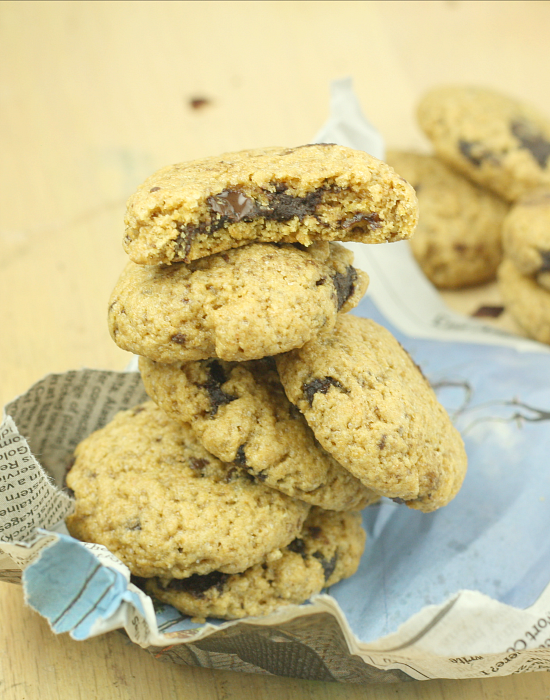 Chocolate Chip Coconut Flour Cookies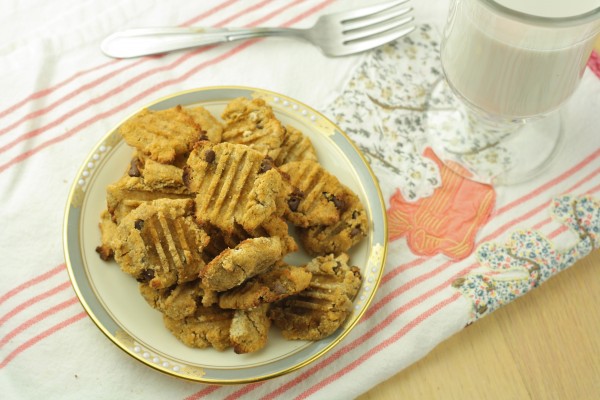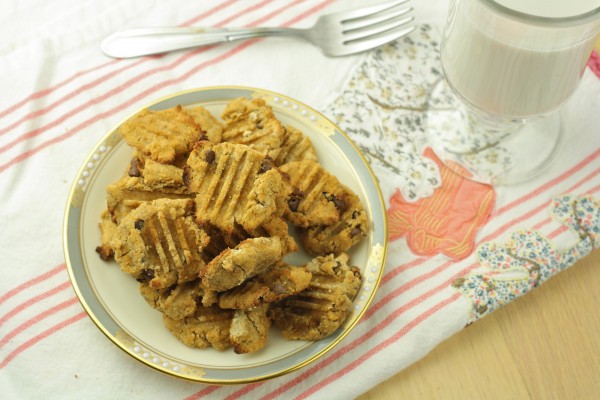 Chocolate Chip Olive Oil Cookies