This is nuts.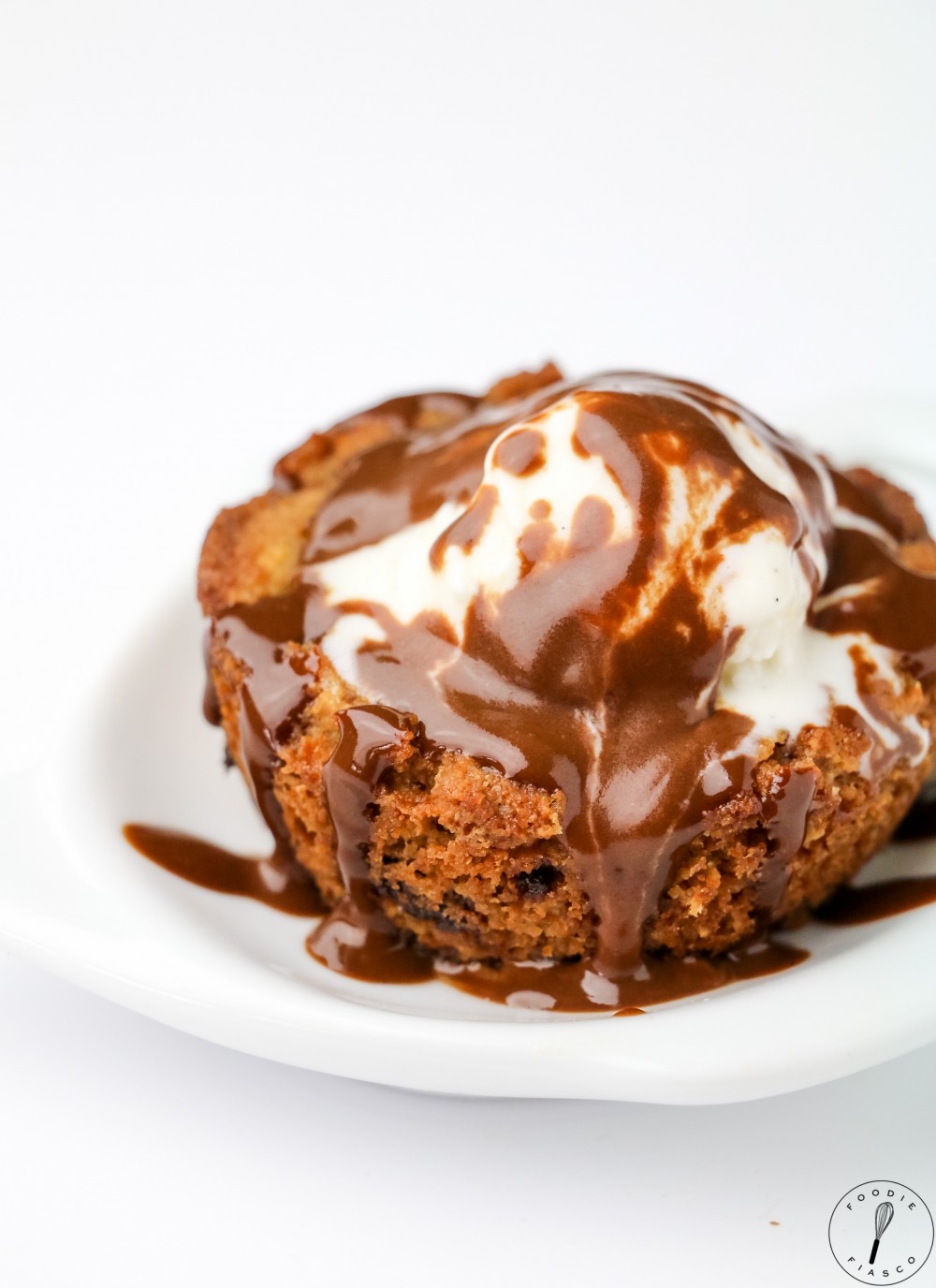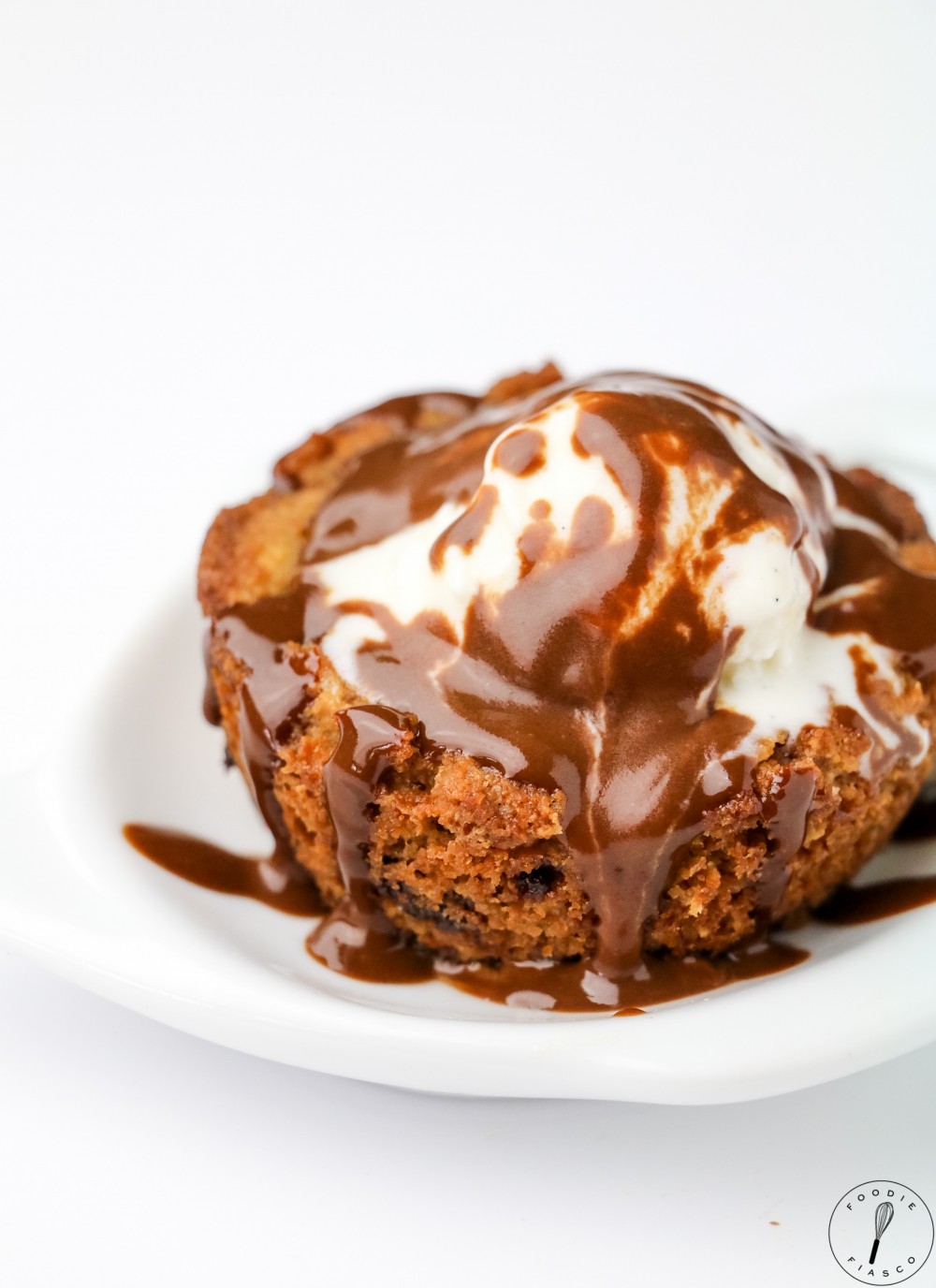 And definitely not just because these stunners have almond flour in them. It's nuts because of how wildly spectacular something so healthy can be. It's bananas, really. Also not because there are bananas. You get the point.
Having a giant hunk of rich, moist chocolate chip cookie filled with an oozing molten chocolate lava center seems like some far-off indulgent fantasy dessert. But the fact that each one has only 2g net carbs (!!) and 123 calories makes this a dream come true.
And let me tell you, living the dream is pretty darn delicious.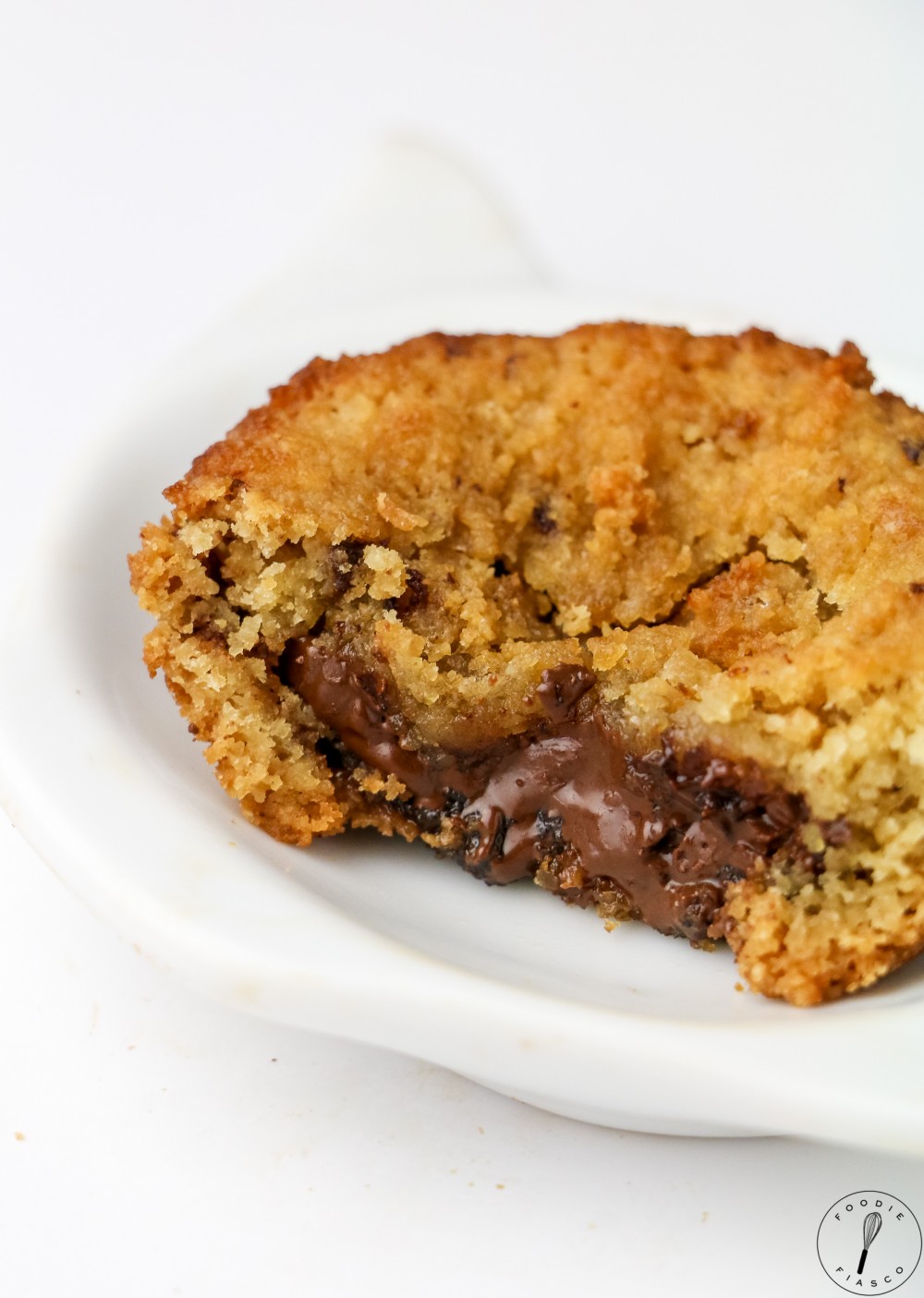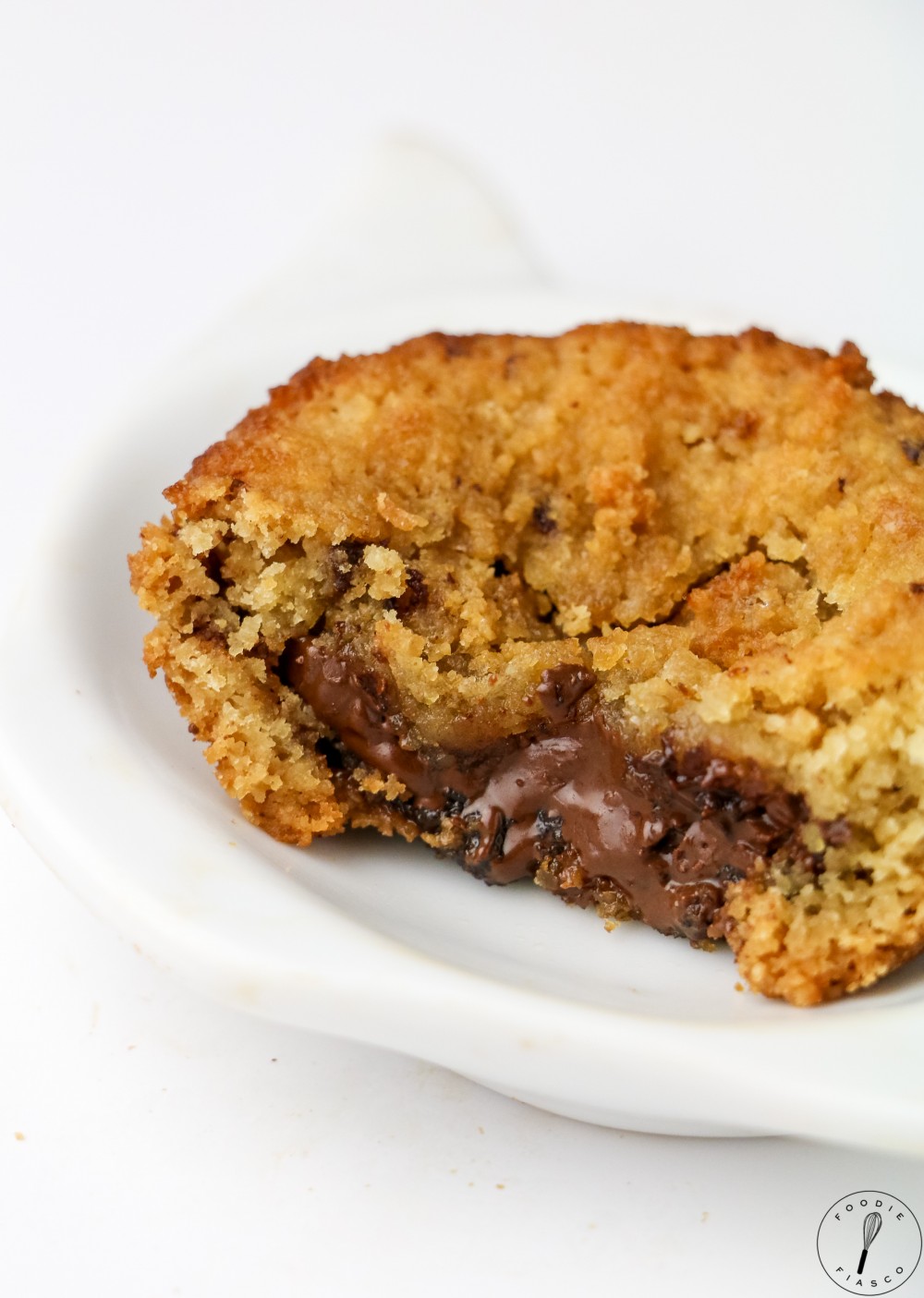 Shoutout to my plant-based friends who also follow a low carb diet. It's a tough road and you're a rock star for doing it. I get a fair number of requests to make recipes that are vegan and low carb friendly, and I try my best to make it happen as often as possible.
Since I do eat eggs and dairy, my non-vegan recipes have their time and place (quiche has become its own food group in my house), but for the other 90% of my creations I try my darndest to at least provide substitutes to accommodate your food groove, whatever it may be.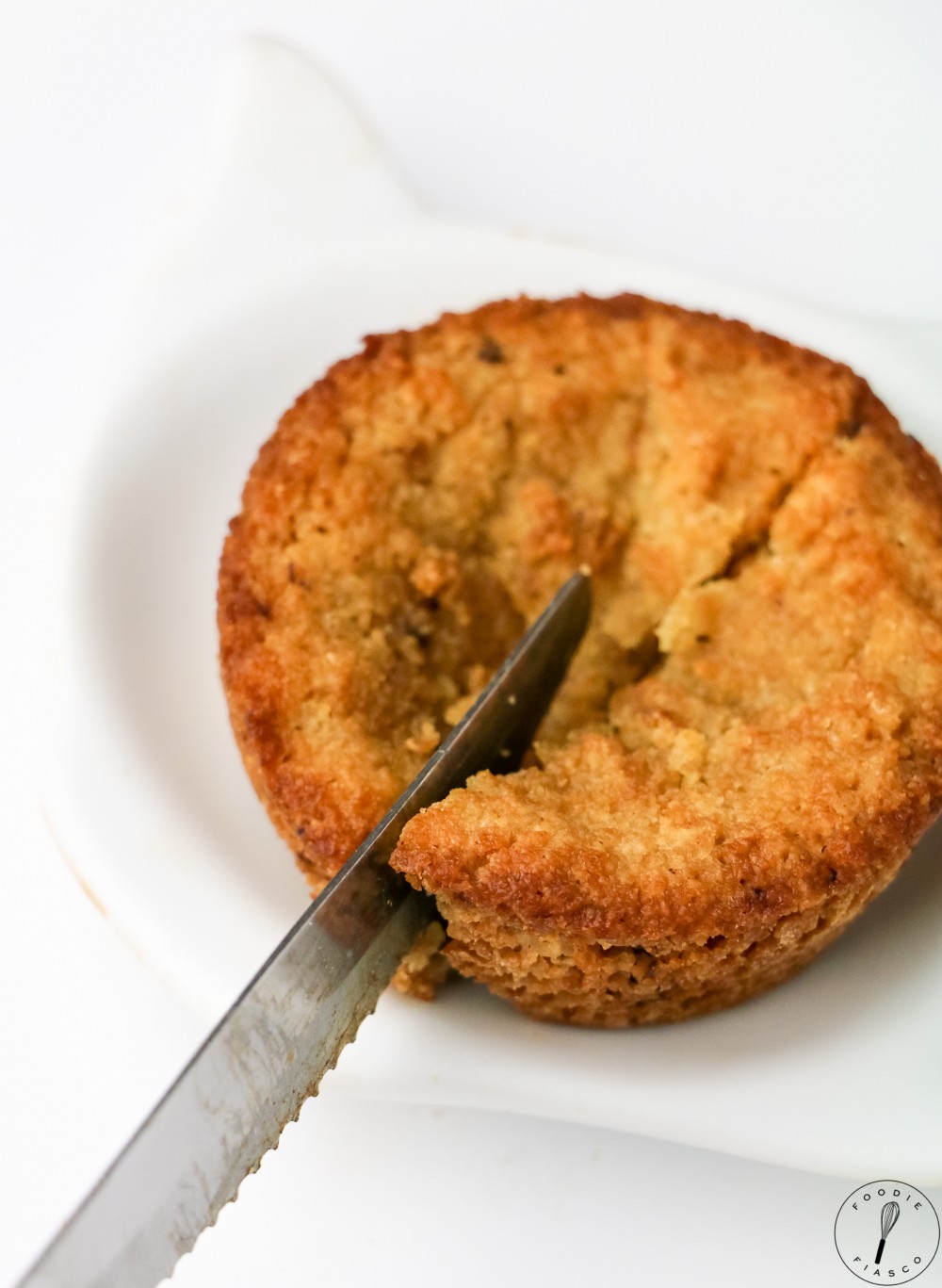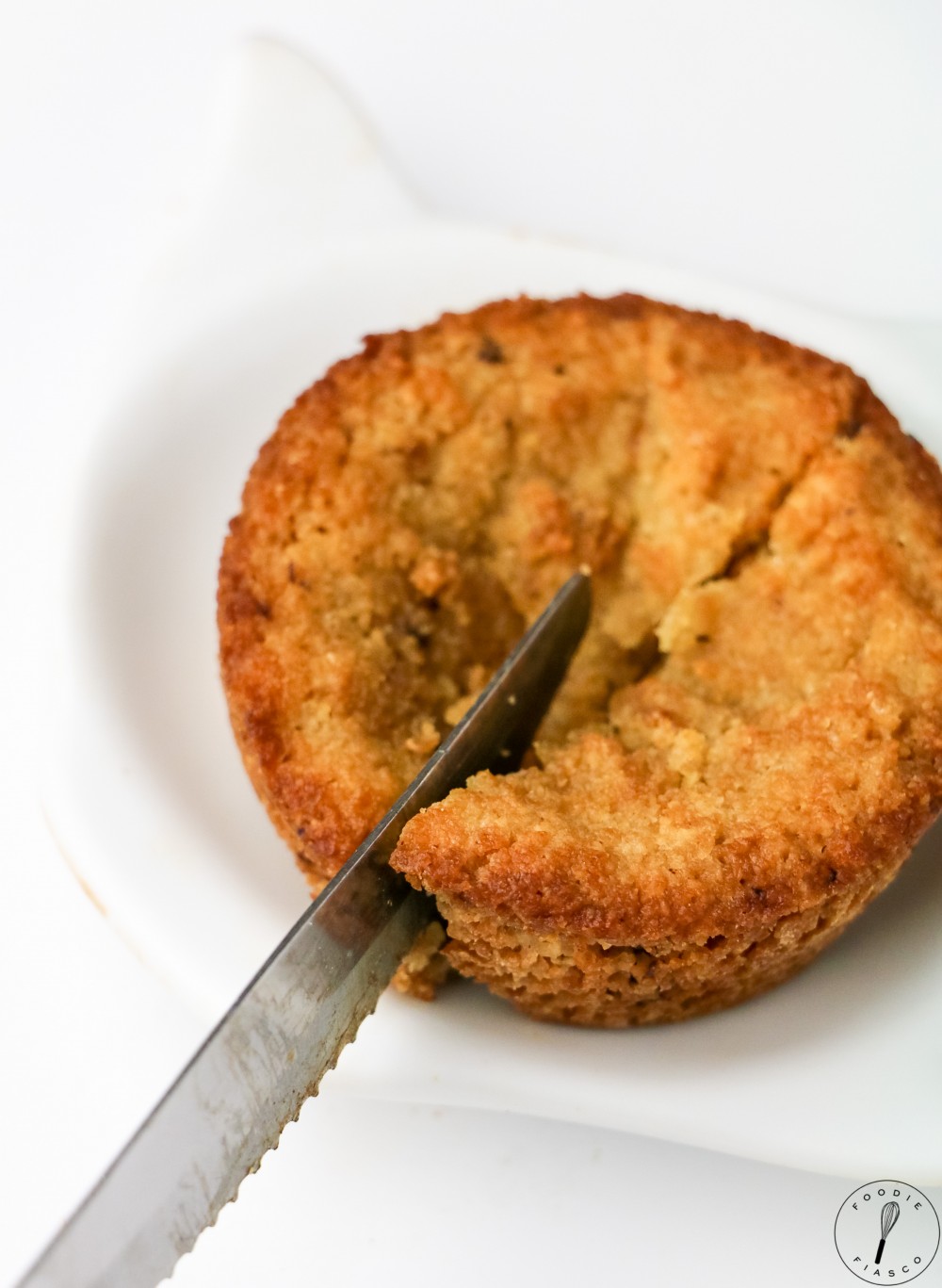 Because the large majority of people take a more traditional approach to baking (non-vegan and/or non-low carb) in terms of what ingredients they work with (a good example is eggs vs. egg replacer), I usually give options for both.
But some recipes take low carb veganism and run with it. They don't work around alternative ingredients, they celebrate them. They are the turning point from putting up with your diet to absolutely falling in love with it.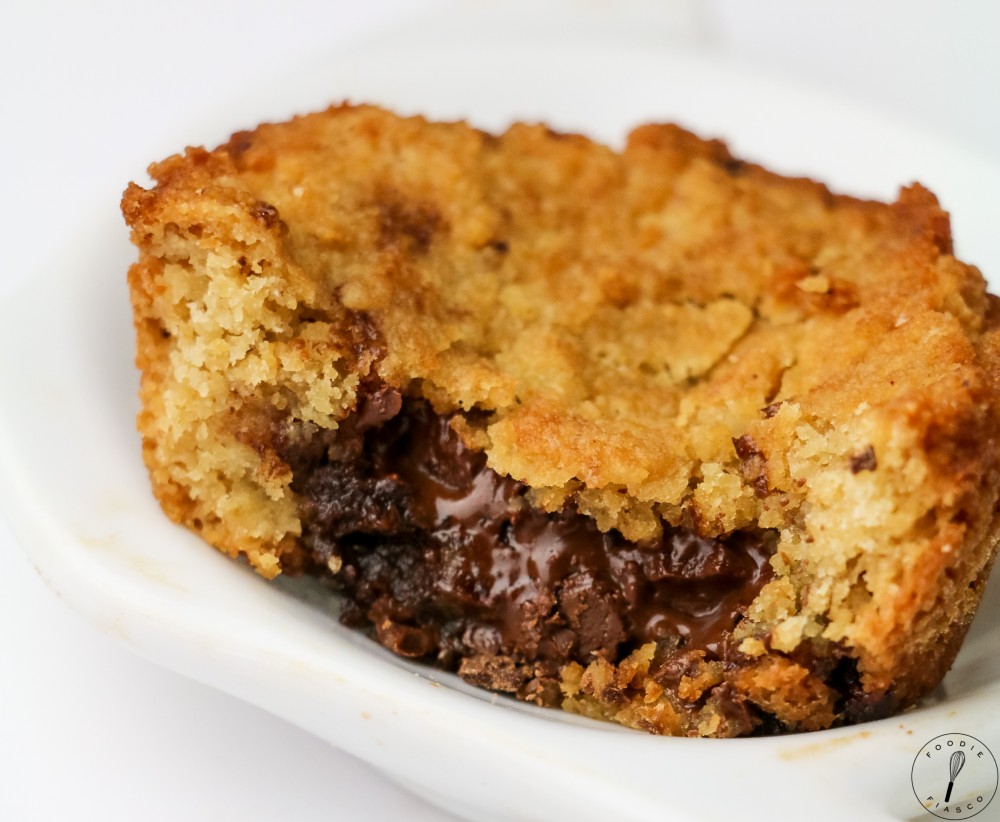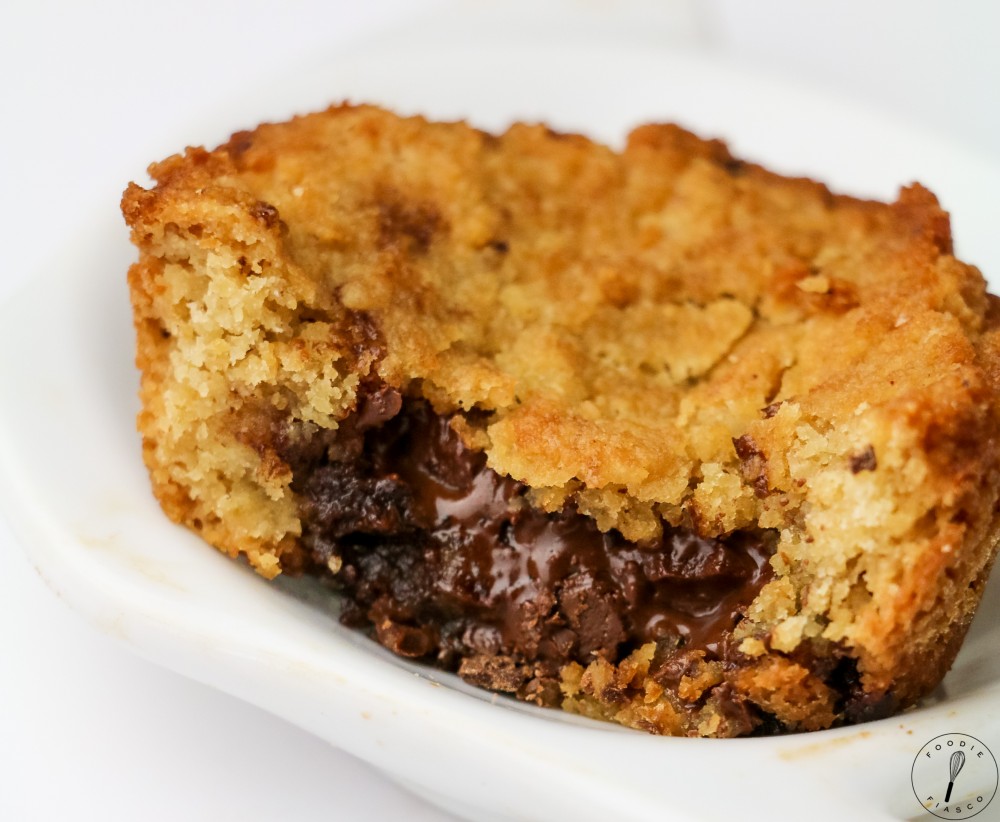 This particular creation boasts the addition of egg yolks, which add a creamy richness untampered by egg whites. Buuut I also tried this with my trust Ener-g brand egg replacer (100% not being paid to say this) and it worked like a charm. Because I want you to have it all.
Quick note, I tried this with and without cupcake liners and it really didn't make a difference in terms of how it baked. It's an aesthetic choice. Do with it what you will.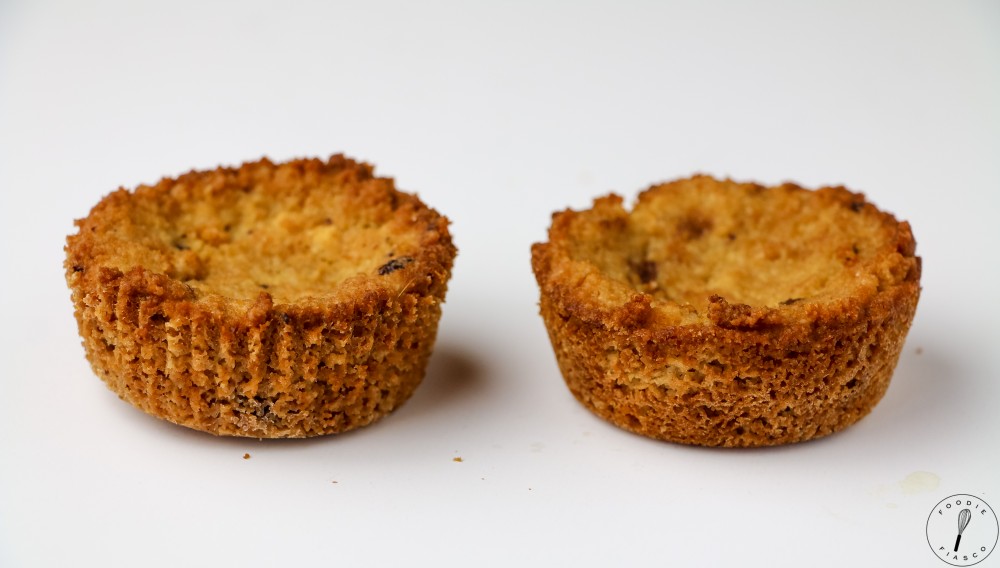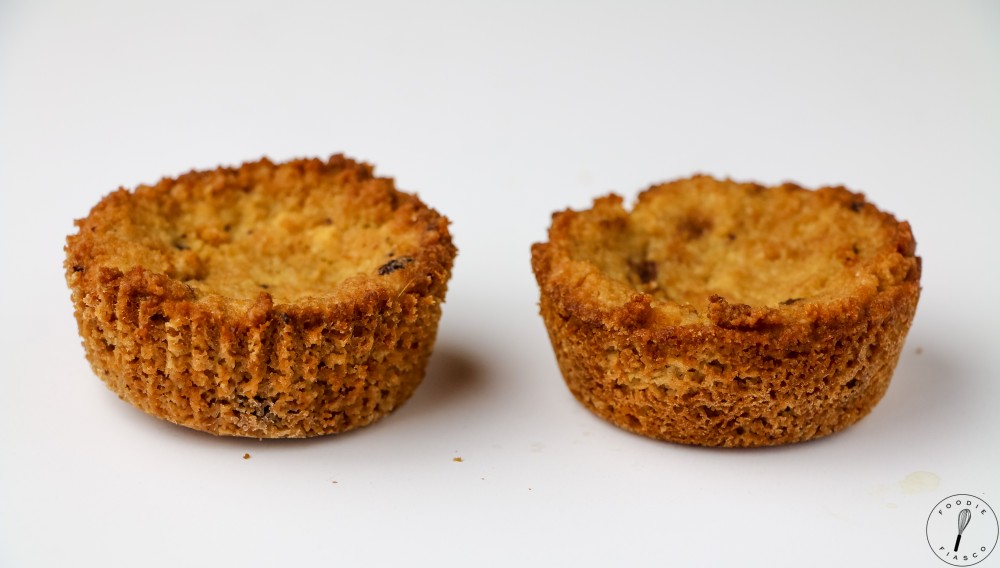 What could possibly improve on such a magnificent dessert?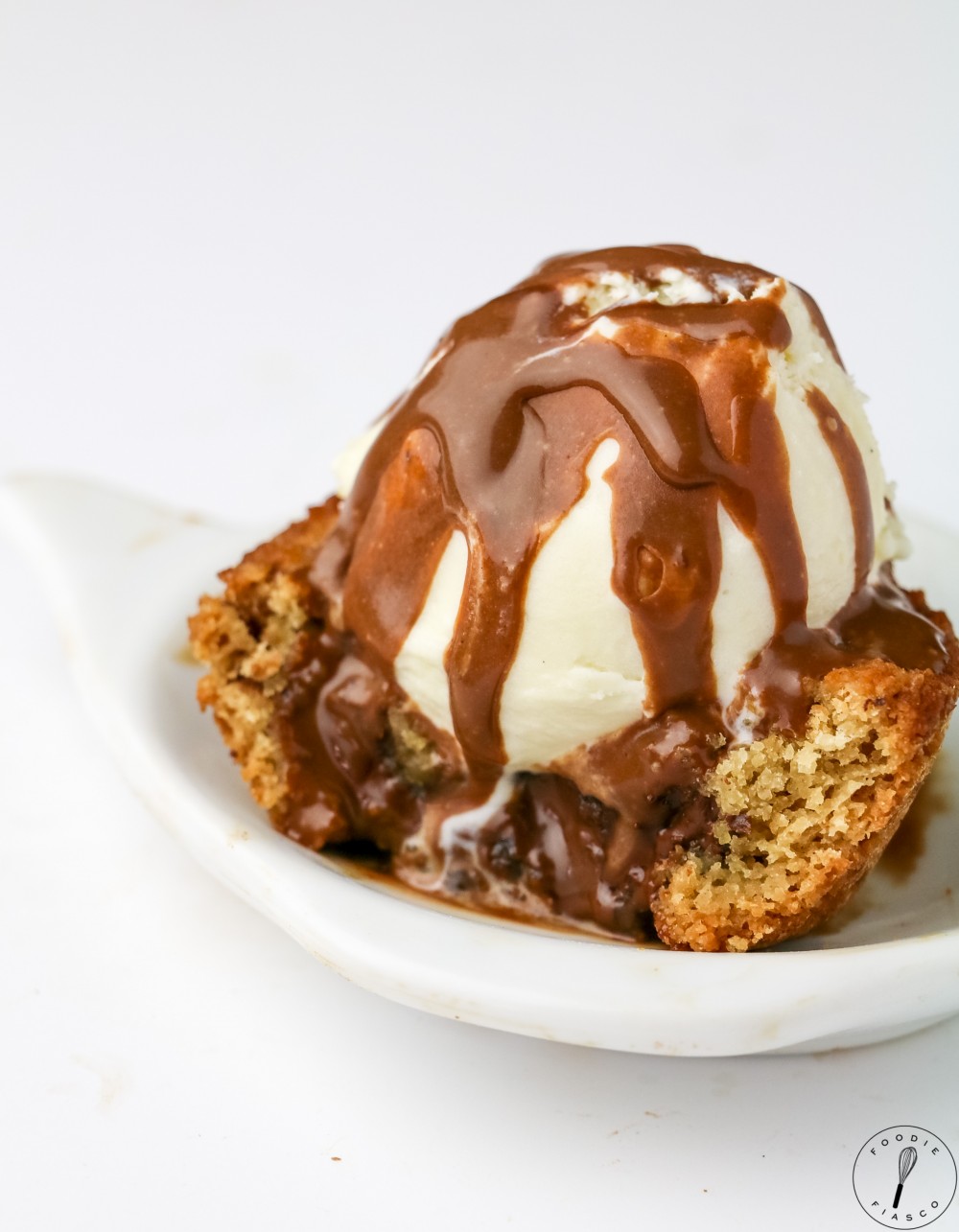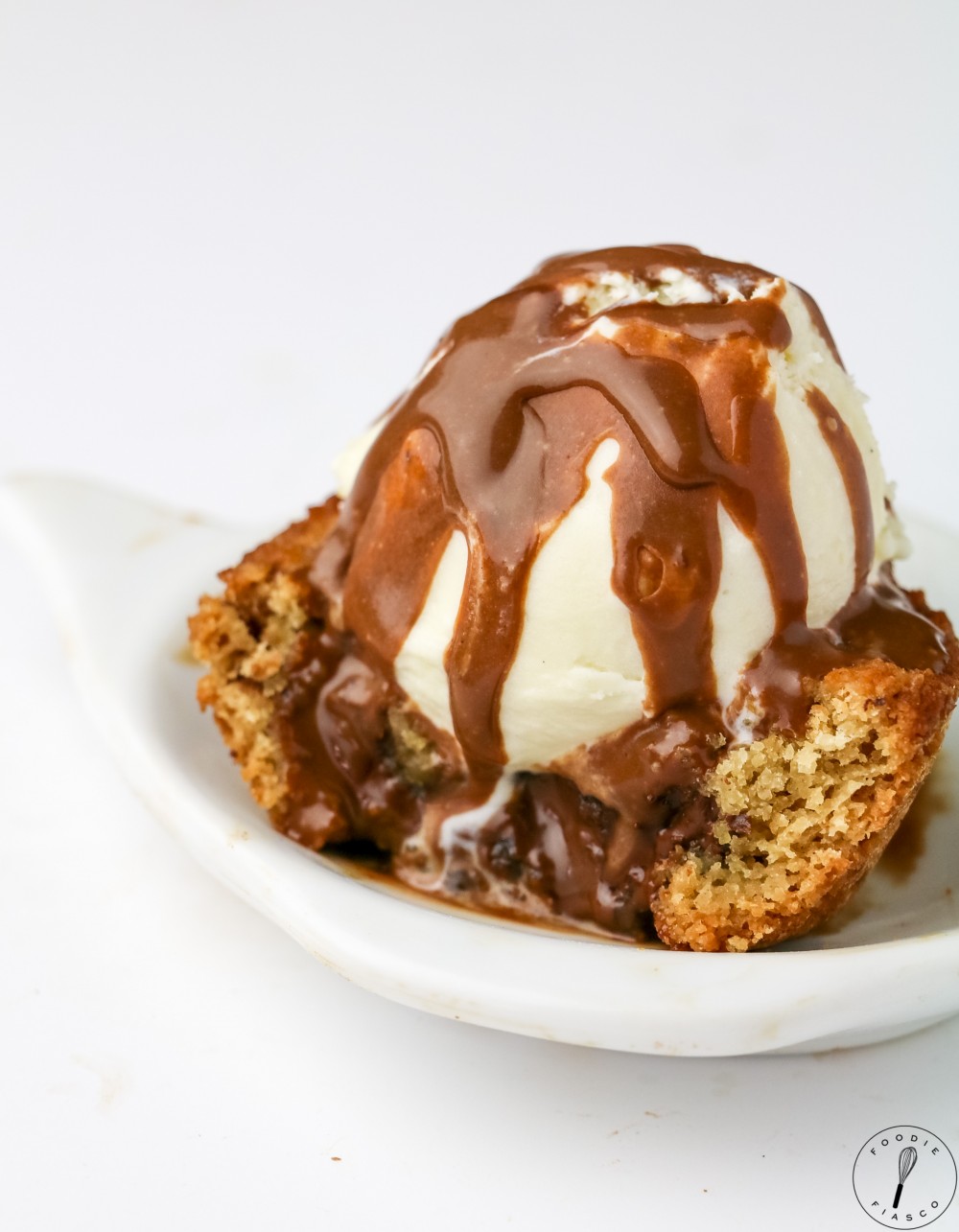 (*insert swooning over Halo Top*)
Did someone say ice cream? Well, I mean, if you insist.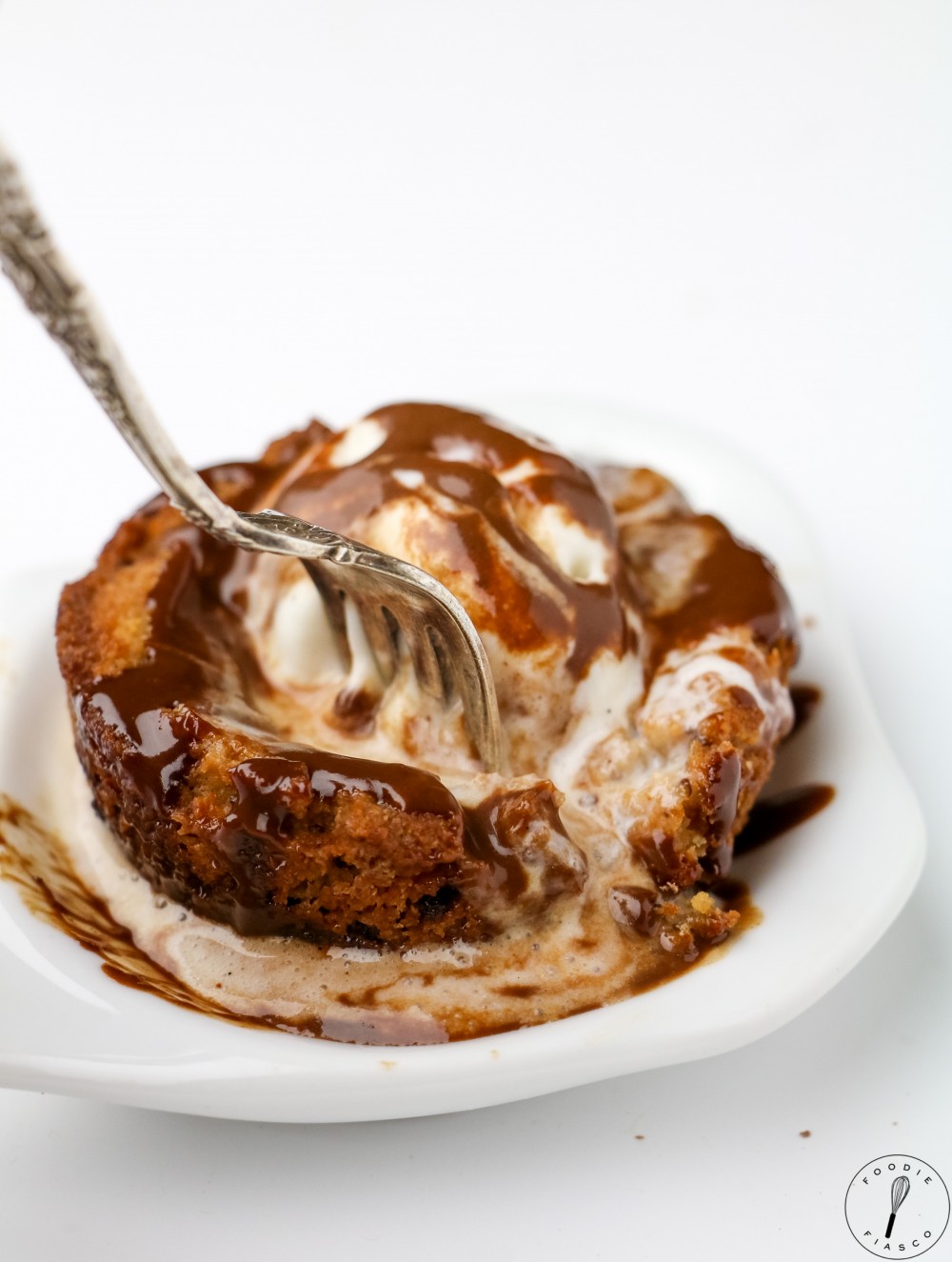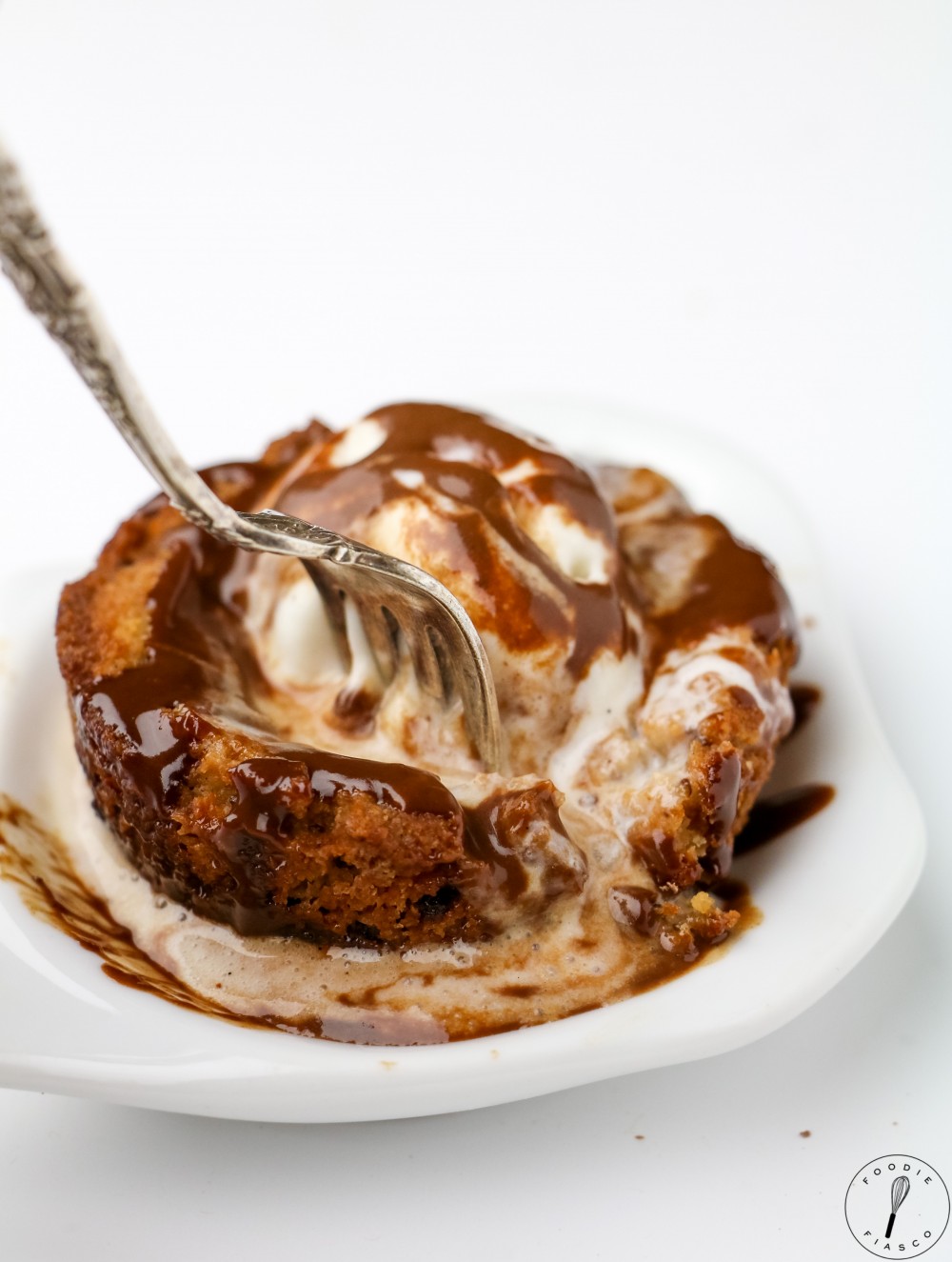 Nutritional Breakdown
Calories
1/2 cup applesauce (50) + 2/3 cup erythritol (0) + 2 egg yolks (110) + 2 cups almond flour (1120) + 6 squares sugar free dark chocolate (200) / 12 = 123 calories per slice
Net Carbs
1/2 cup applesauce (12g) + 2/3 cup erythritol (0g) + 2 egg yolks (1g) + 2 cups almond flour (8g) + 6 squares dark chocolate (2g) / 12 = 2g net carbs per slice
Protein
1/2 cup applesauce (0g) + 2/3 cup erythritol (0g) + 2 egg yolks (6g) + 2 cups almond flour (40g) + 6 squares dark chocolate (2g) / 12 = 4g protein per slice
Adapted from the lovely Bakerita
Healthy Lava Cookies
Ingredients
½ cup unsweetened applesauce or mashed banana
⅔ cup erythritol
2 egg yolks, room temperature (I have successfully subbed Ener-g brand egg replacer)
2 teaspoons vanilla extract
2 cups almond flour
½ teaspoon baking soda
½ teaspoon salt
6 squares dark chocolate (1.5 ounces), chopped and divided
3 tablespoons almond milk
flaky sea salt, optional
Instructions
Preheat oven to 350ºF. Lightly grease a 12-cup muffin tin cooking spray or oil/butter and set aside.
In a large bowl, stir applesauce and erythritol until completely combined. Add the egg yolks or egg replacer and vanilla extract and mix until smooth.
Add the almond flour, baking soda, and salt and stir until well incorporated. Fold in 2 squares (0.5 ounces) of the chopped chocolate.
Combine the remaining 4 squares of chopped chocolate and the almond milk in a medium-sized microwave-safe bowl. Microwave for one minute and stir. Continue microwaving in 15 second intervals, stirring in between, until the chocolate is completely melted and the mixture is thick.
Press half the dough into the prepared muffin tins, leaving a little indent in the center of each one. Evenly distribute the melted chocolate mixture among the cookies, carefully pouring it into the little indents. Then top each one with the remaining cookie dough. The way I did this is I'd take a tablespoon of the dough, flatten it into a cookie shape, place it on top, and gently press around the edges to seal. Sprinkle them with a touch flaky salt if you feel so inclined. Bake for about 15 minutes or until they're just starting to turn golden brown around the edges. Let cool slightly (for as long as your patience allows) and devour.
Nutrition Information
Serving size:
1 cookie (1/12 recipe)
Calories:
123
Net Carbs:
2g
Protein:
4g
More chocolate chip-studded favorites:
Single Serving XL Chocolate Chip Cookie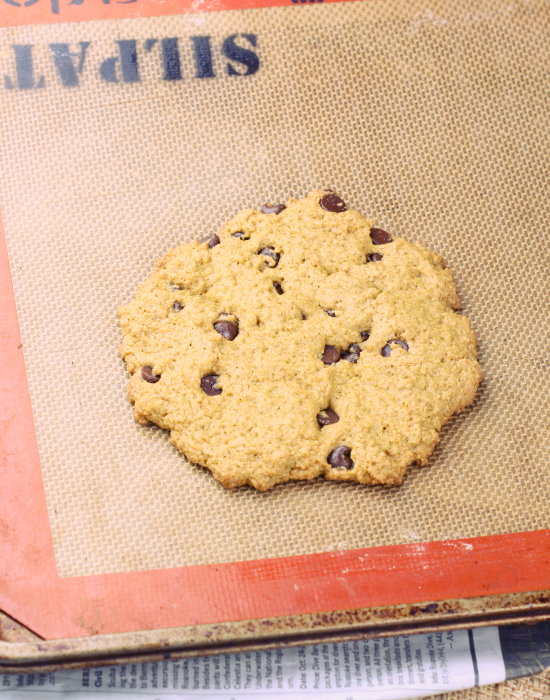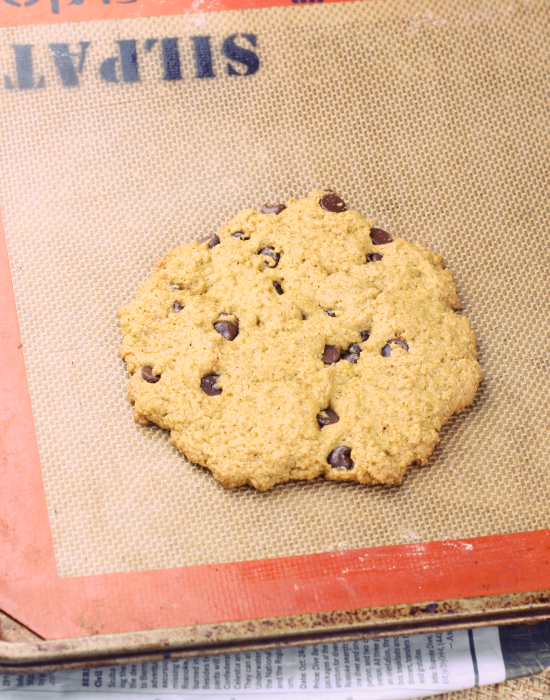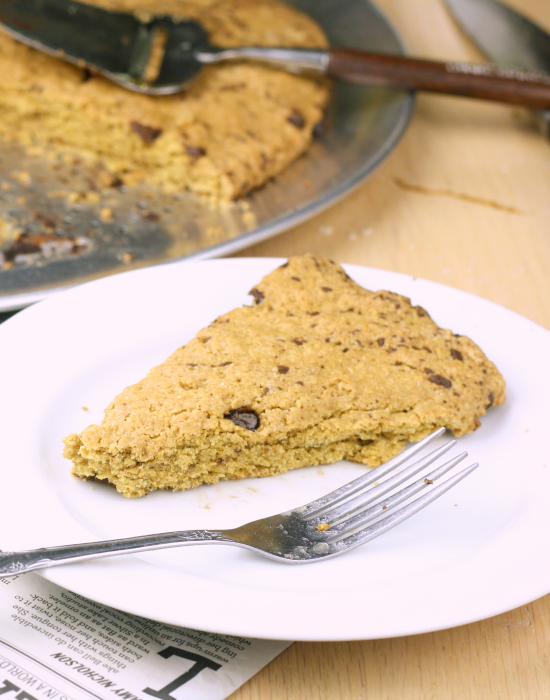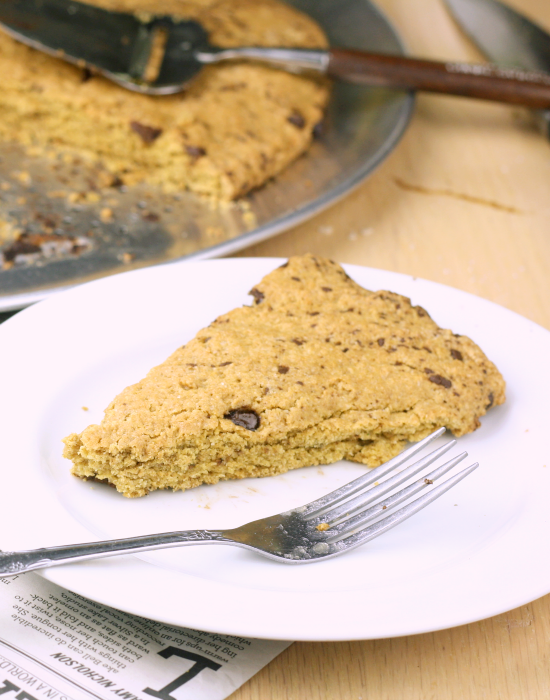 Chocolate Chip Nutella Filled Cookies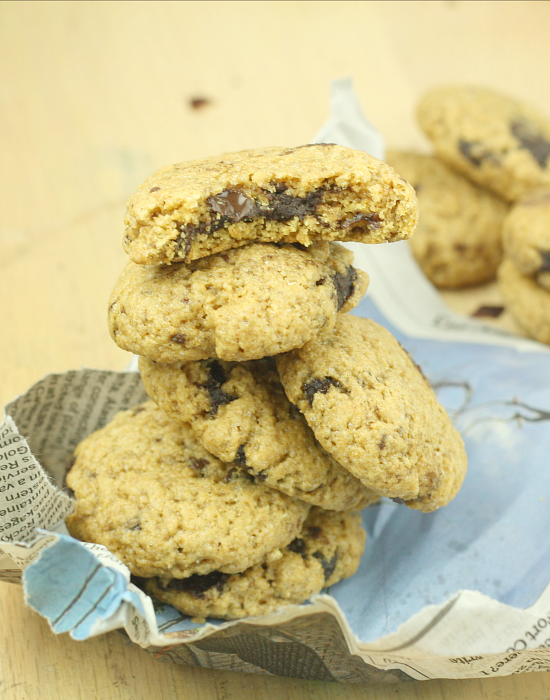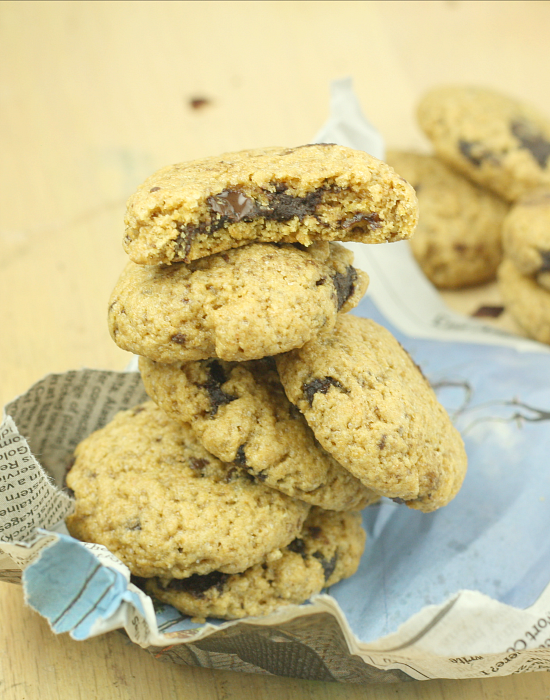 Chocolate Chip Coconut Flour Cookies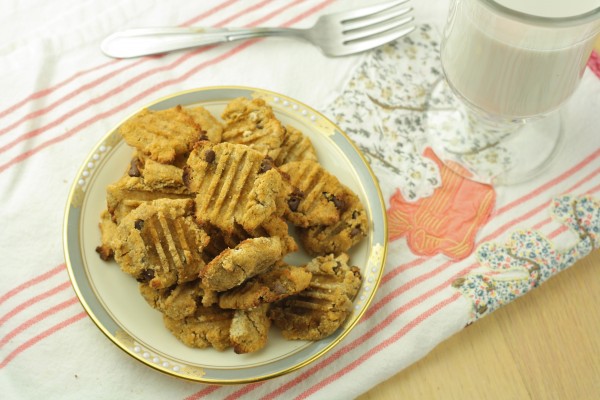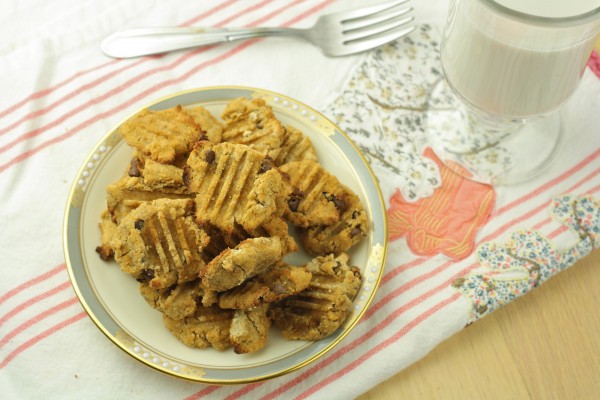 Chocolate Chip Olive Oil Cookies