Or in other words, how to become the most popular person for miles around.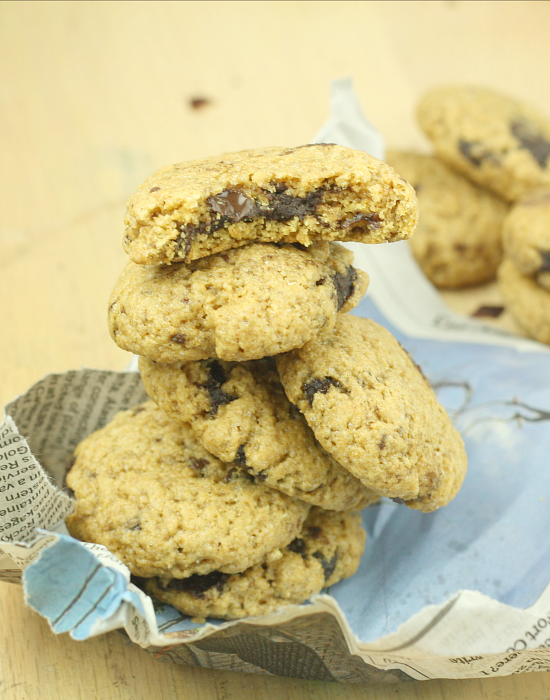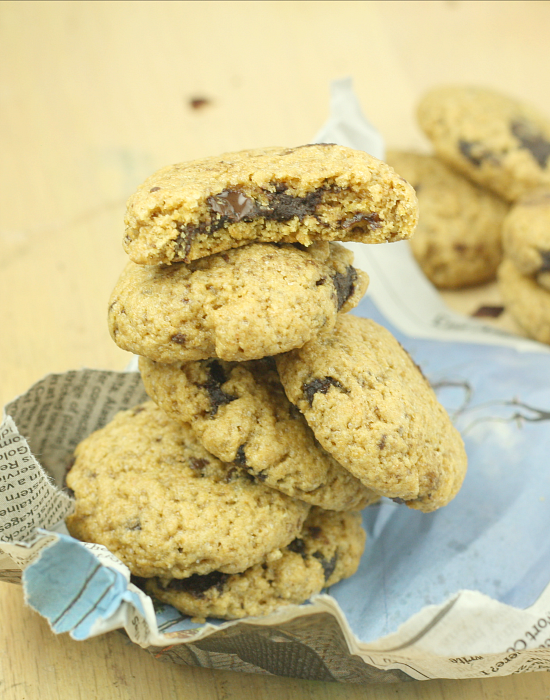 Ooh! Let me guess what you're thinking. Great. She's finally lost that last lonely marble. Those cookies do look really good though.
Let me formally respond to the thoughts that I put in your mouth (mind?). No I haven't. Yes they do. (Actually they taste even better, but we'll get to that in a minute.)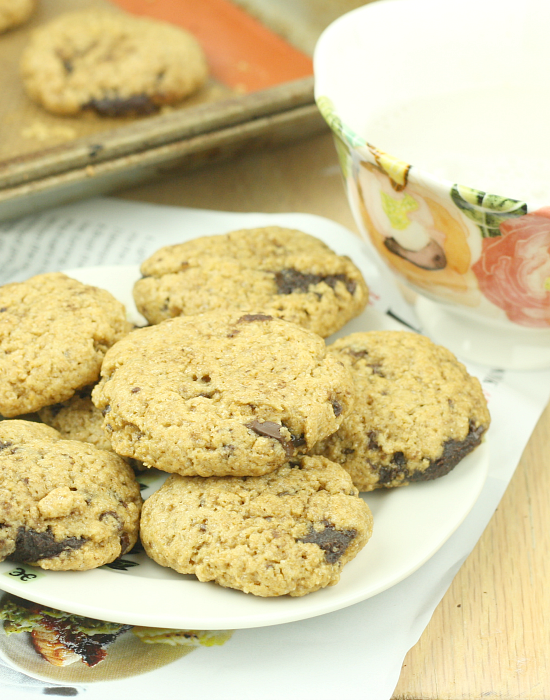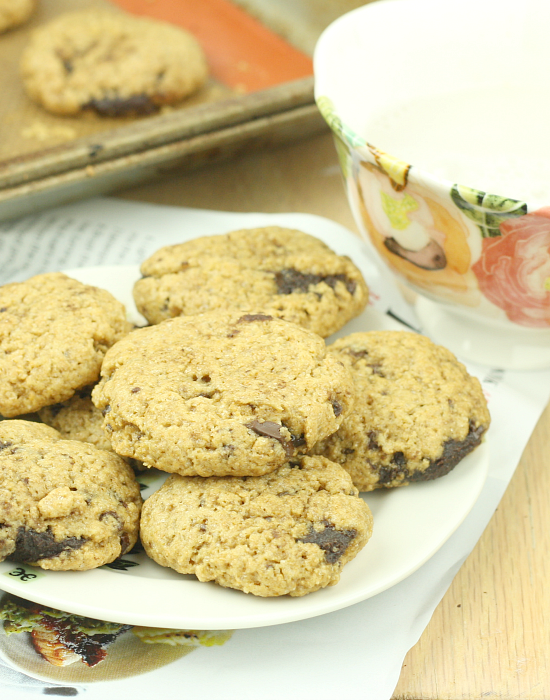 I feel like being the person in charge of giving alternate titles to stuff would be like the greatest job ever.
I mean, almost as greatest ever as being a nail polish color namer. Which is almost as greatest ever as getting to paid to stuff Nutella in cookies. Which has about the same amount of greatest ever-ness as working on the 136th edition of the thesaurus to come up with a synonym for greatest ever that is applicable only to these cookies.
As you can see, my marbles are very much intact and in my possession thankyouverymuch. At any given time I have at least two so my marble has a friend.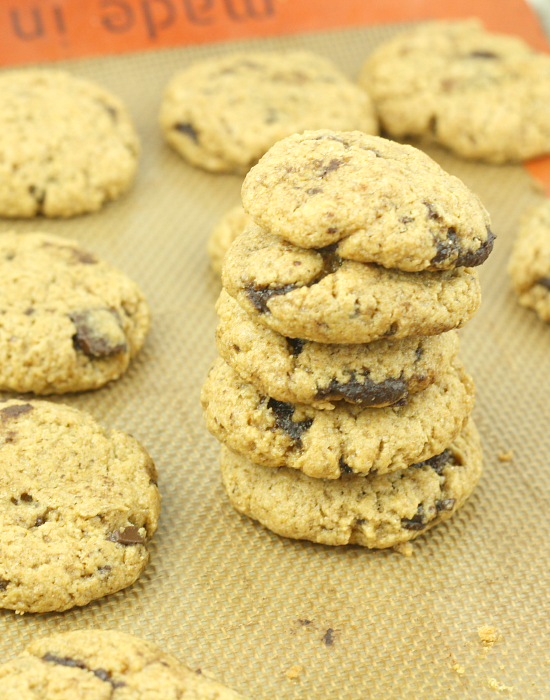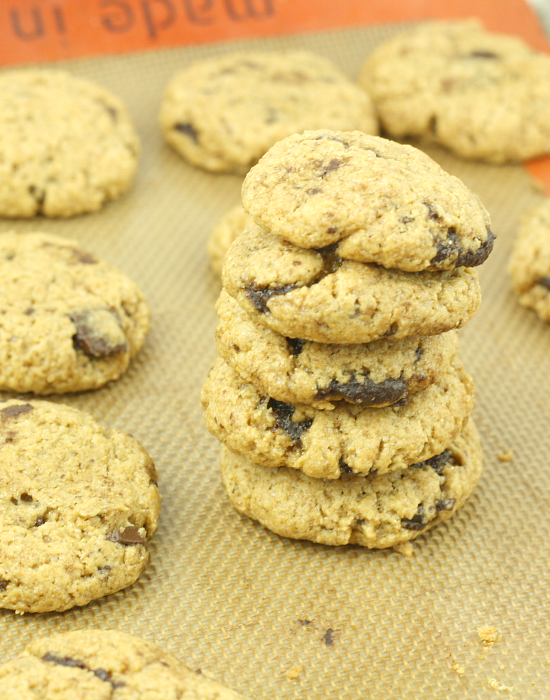 You don't understand how amazingful these cookies are. It's actually pretty ridiculous. You pick up a cookie, completely unaware of the surprise inside, and BAM. It's like a surprise party except all the guests are Nutella and they don't yell surprise because that would be super weird.
Don't trip on my marbles. I have lots of them and they're everywhere.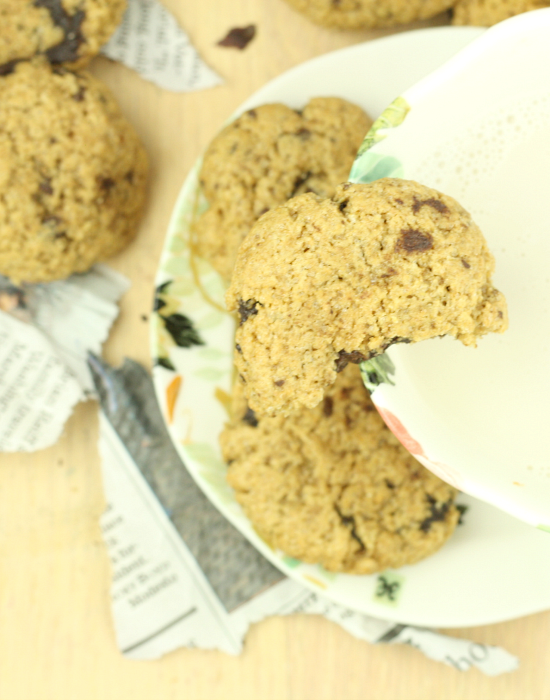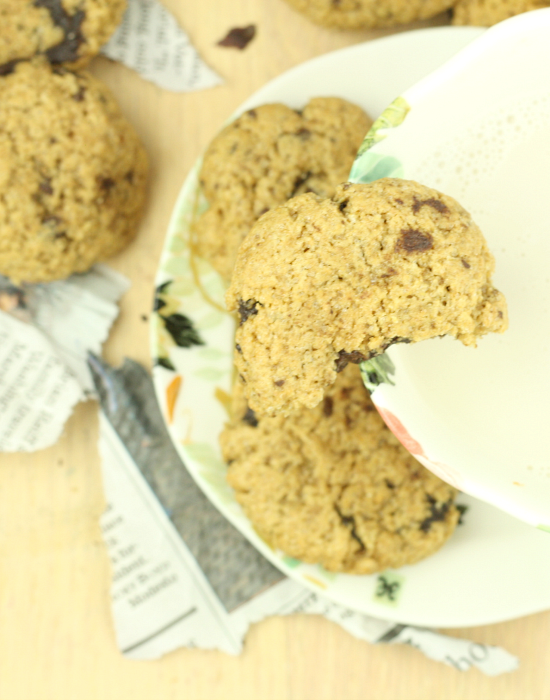 YOU GUYS. These cookies even defy gravity. Look at them chilling on the rim of my milk glass. That's some serious awesome sauce.
They're cookies filled with Nutella that are only 34 calories each (!) and they defy the laws of gravity as they pertain to milk glasses. Or something. I haven't taken physics yet so I really wouldn't know.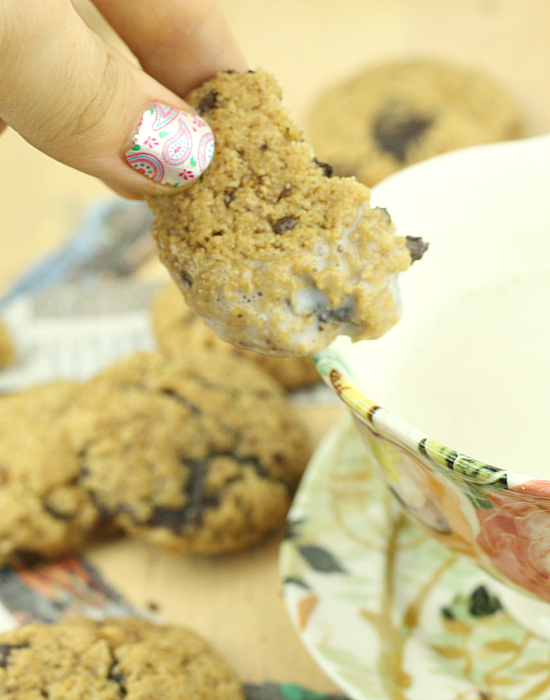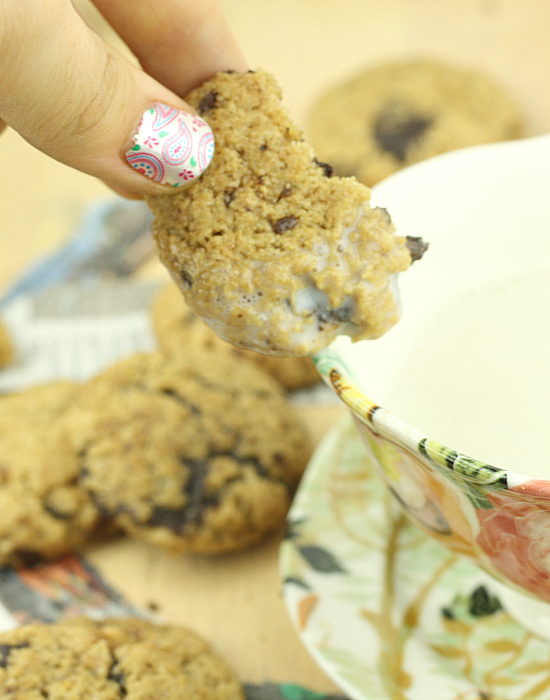 I am going to show you another picture of the inside of these cookies. I will do so now.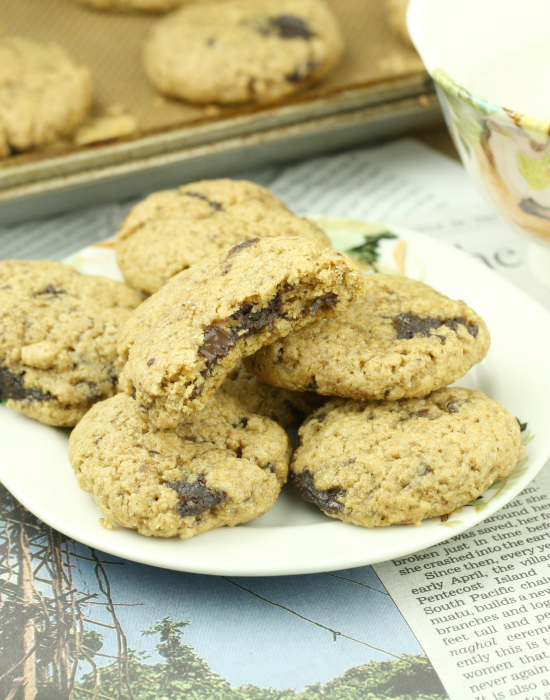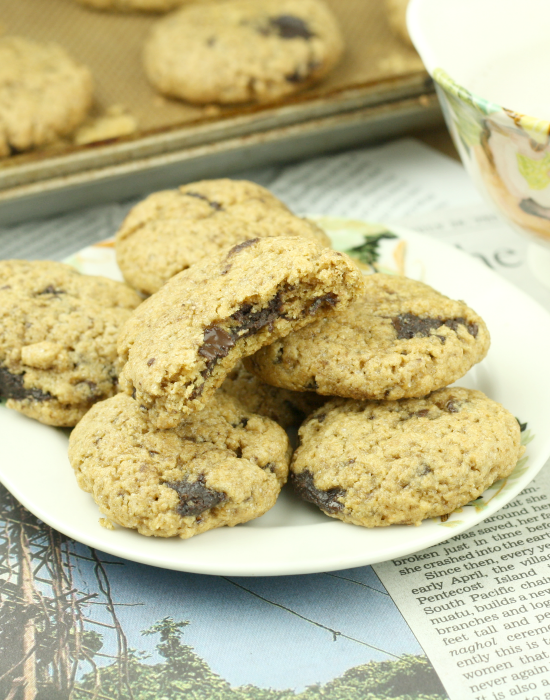 This is how you know this is a great recipe. You start by taking a bunch of Nutella and heaping it into a baking sheet. Now you have a baking sheet covered in straight Nutella. You can't beat that with a stick.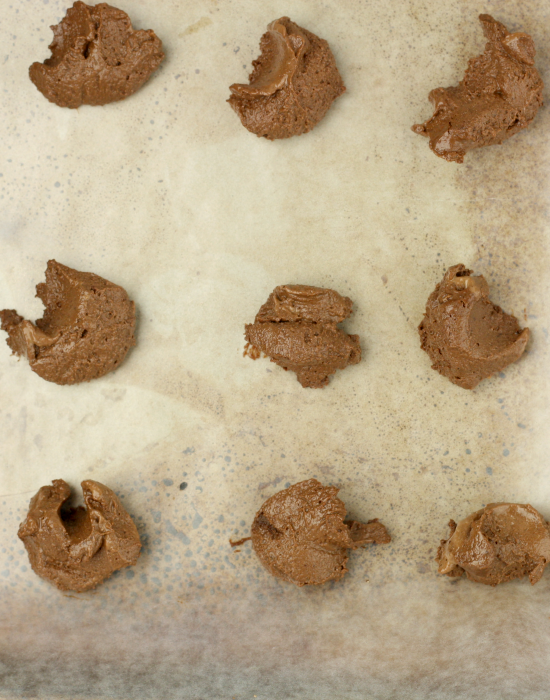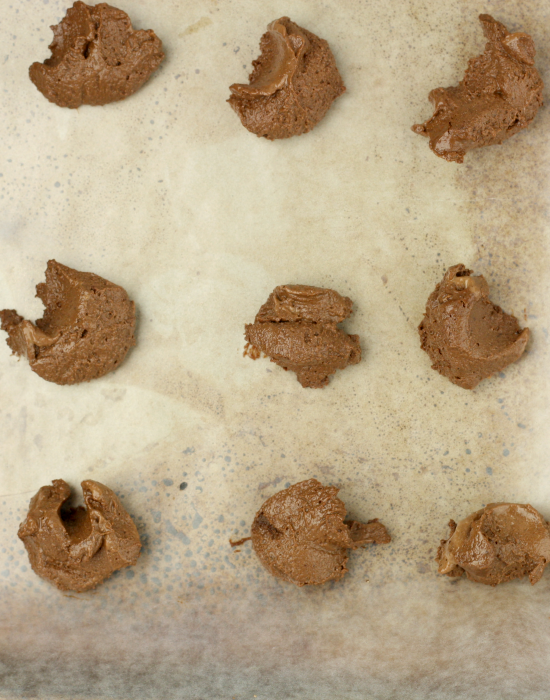 Make your cookie dough and flatten. Thank the good Lord you did your nails before the photo shoot.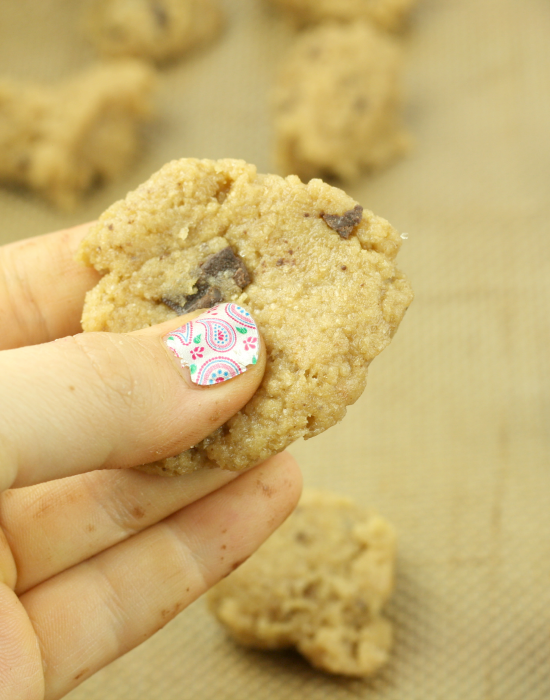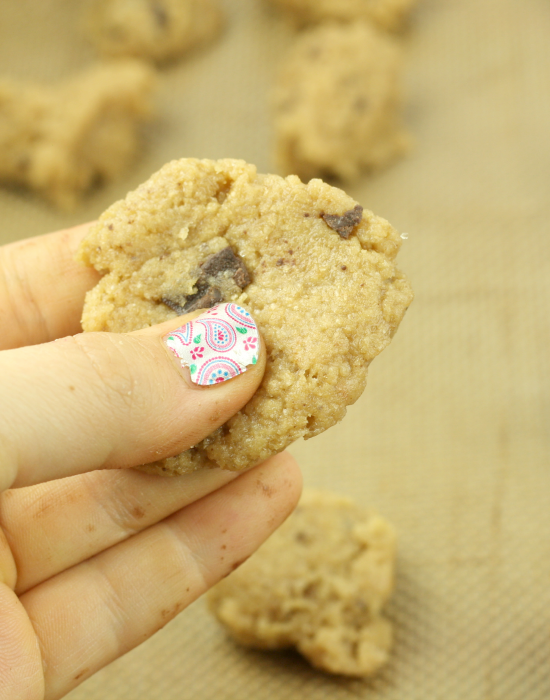 So basically you're taking a heap of Nutella and covering it with cookie dough. You gotta love it. At least a little. Or a lot. Let's be realistic here. You love it a lot.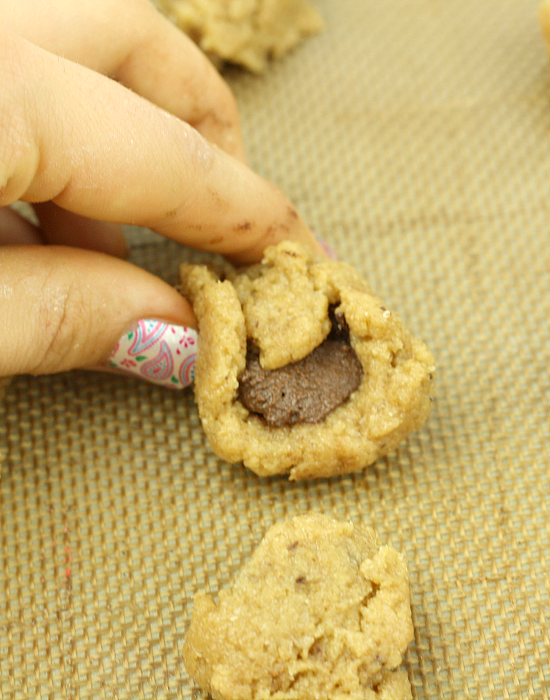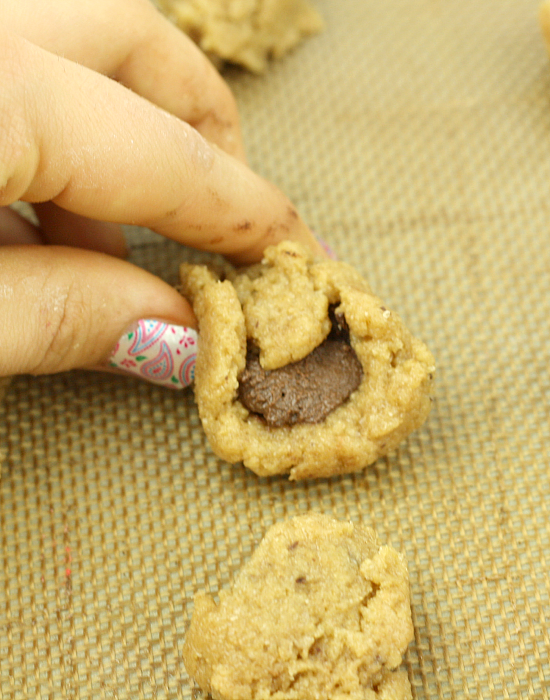 Now you're going to GENTLY squish it. Otherwise you'll have this oozing Nutella laden cookie dough that cannot be baked and you will therefore be forced to eat it right there and then and you will love it a lot. I lost my point.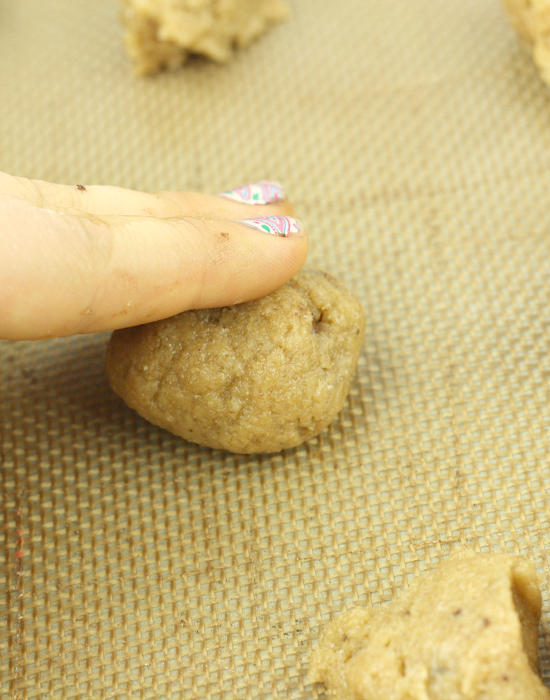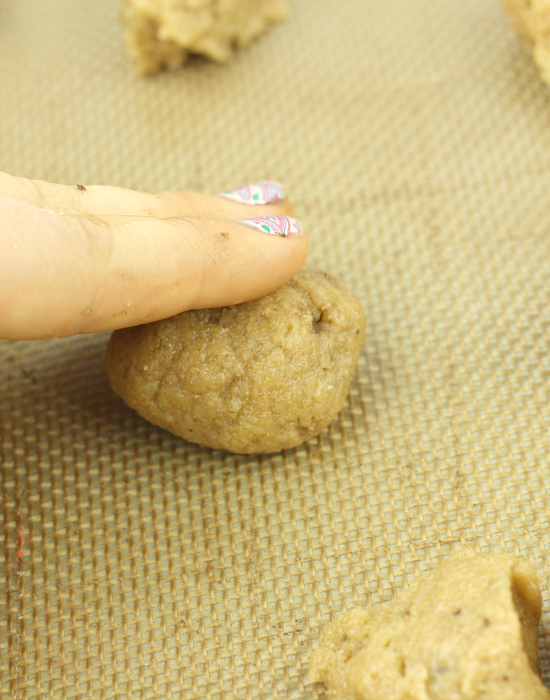 Did I have a point? Something about not eating cookies. I don't know. That sounds very unlike me.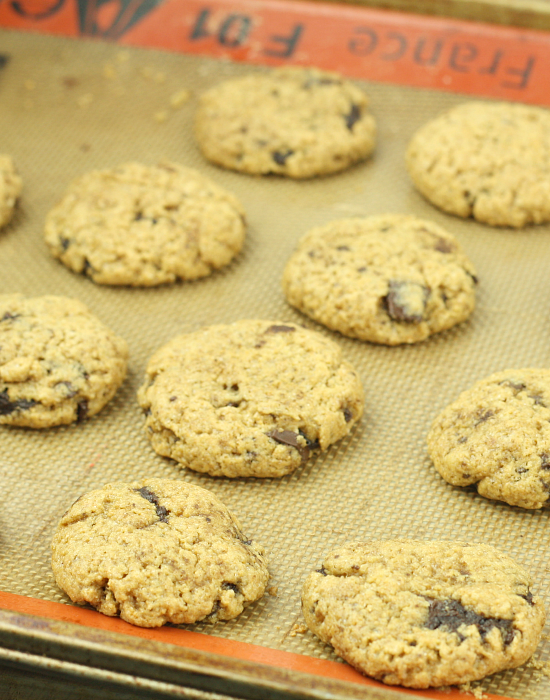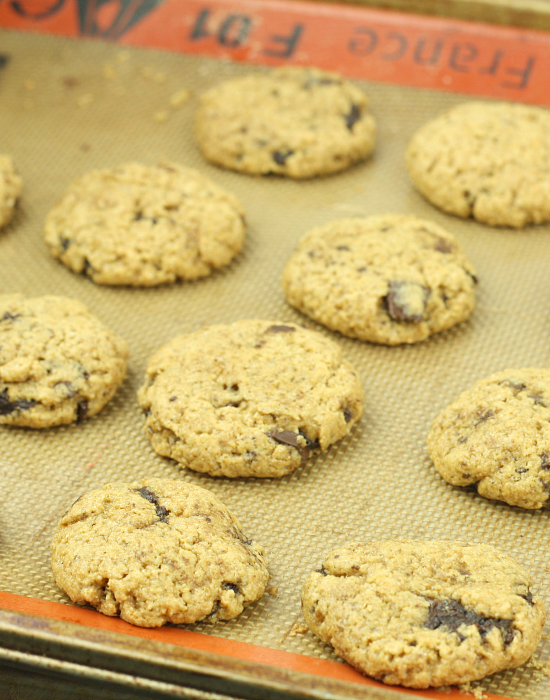 Remember, hazelnuts come from trees, so these cookies are basically a vegetable. Therefore you should eat them all. Don't fight it. Embrace the marbles.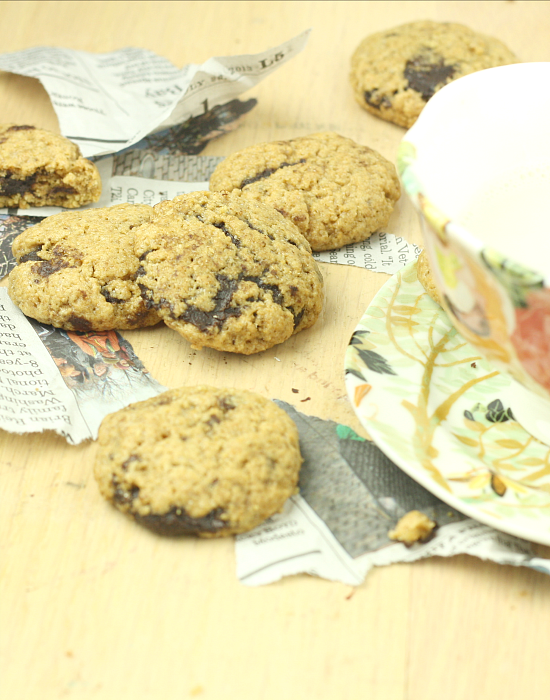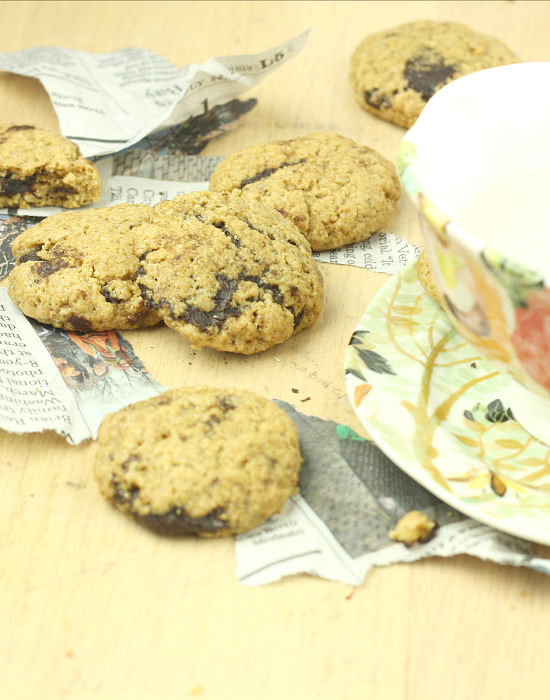 Yield: 48 cookies
Chocolate Chip Nutella Filled Cookies
30 minPrep Time:
12 minCook Time:
42 minTotal Time:
Ingredients
1/2 cup Nutella (I used homemade .)
2 ¼ cup white whole wheat flour OR 2 3/4 cup almond meal plus 1/4 cup coconut flour
½ teaspoon salt
1 teaspoon baking soda
1/2 cup granulated sugar or erythritol
1/2 cup brown sugar OR 1/2 cup erythritol plus 1 teaspoon of molasses
¼ cup melted Earth Balance or butter
¼ cup unsweetened almond milk
2 teaspoons vanilla extract
2 eggs or 1 Tablespoon egg replacer plus ¼ cup water
dark chocolate, roughly chopped
Instructions
Line a baking sheet with parchment paper or a silicone mat. Using a heaped 1/2 teaspoon, scoop the Nutella onto the baking sheet. Freeze until solid, at least an hour.
Preheat oven to 350°F. Line another baking sheet with parchment paper or a silicone mat and set aside.
Add the flour, salt, baking soda, cane sugar or erythritol, and the brown sugar or erythritol plus molasses into the bowl of stand mixer. Alternately, you can add the ingredients to a large mixing bowl and stir by hand. Nothing a little elbow grease can't solve. Using the paddle attachment, stir the dry ingredients on low speed. Add in the melted butter, unsweetened almond milk, vanilla extract, and eggs or egg replacer and continue to stir until combined but not overworked. The dough will be a bit crumbly, but that's okay. Just use your hands to squish it all together. Stir in the chocolate by hand.
Using a 1/2 tablespoon measure, scoop the dough into balls and place on the baking sheet two inches apart. Press down into flat. Fetch the baking from the freezer and place the frozen Nutella in middle of each flattened cookie. Carefully bring the edges of the cookie dough to cover the Nutella, pinch to close, and gently squish to form a thick cookie.
Bake in the oven at 350°F for about 12 minutes. Let cool on wire racks. Stored in a ziplock bag in the refrigerator, these cookies should last at least a week. Devour.
Notes
Nutritional information calculated with homemade Nutella, white whole wheat flour, erythritol, and egg replacer.
7.8.1.2
300
https://www.foodiefiasco.com/chocolate-chip-nutella-filled-cookies/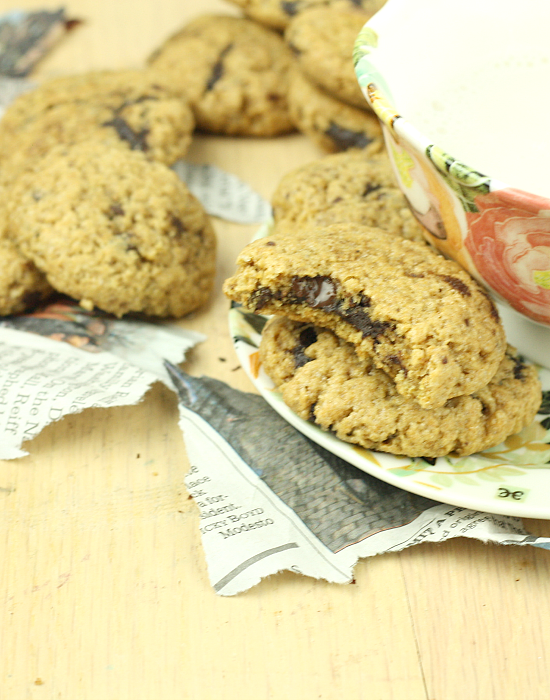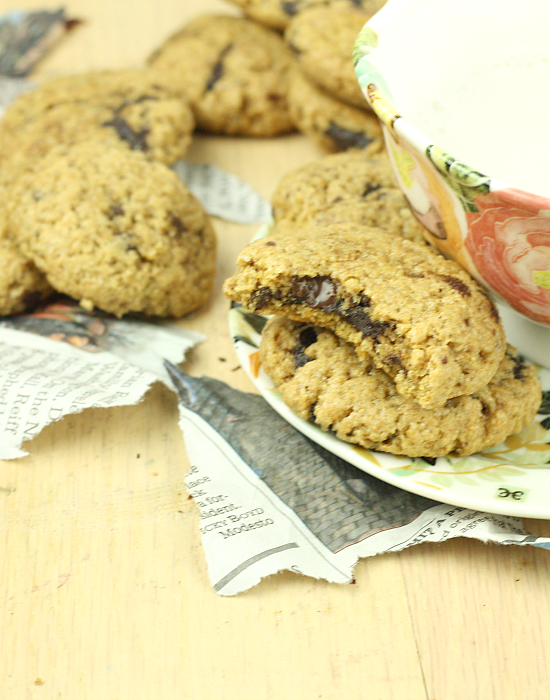 What else would you stuff cookies with?
I'm so excited about this that I'm ending sentences with prepositions. Your ideas and my kitchen fairy dust are a wonderful combination.