I thought about bringing you flowers, but then I realized how much better donuts are.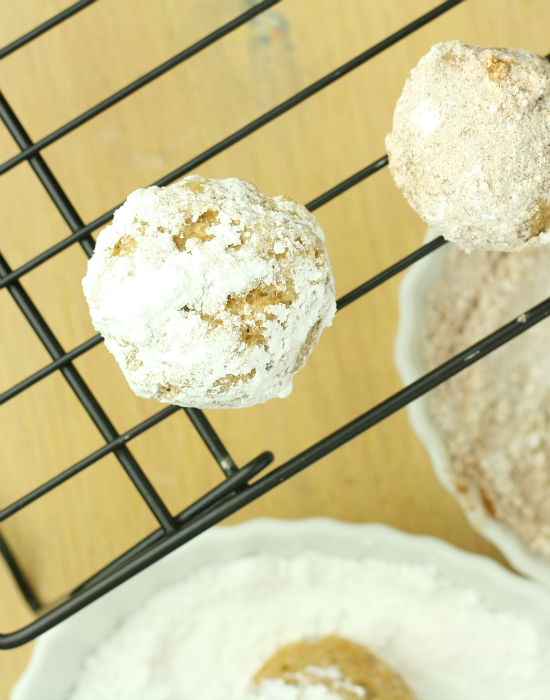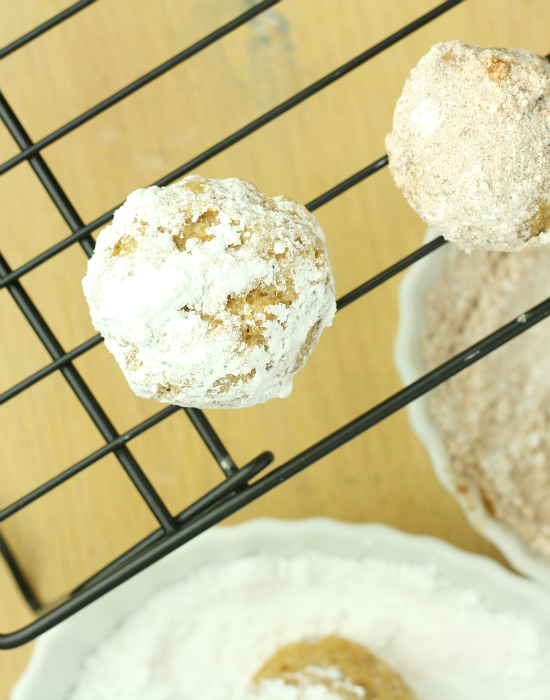 Don't get me wrong. I love flowers. I stop and smell them all the time, just like the saying says so. (I know it says roses, but flowers, roses, tom-ay-to, to-mah-to… it's all the same.)
To say thank you for the glorious display of your sheer amazingfulness on my last post (yes, at long lost! my mother and I have been reunited!), I wanted to bring you flowers. But then I realized something. An epiphany of sorts.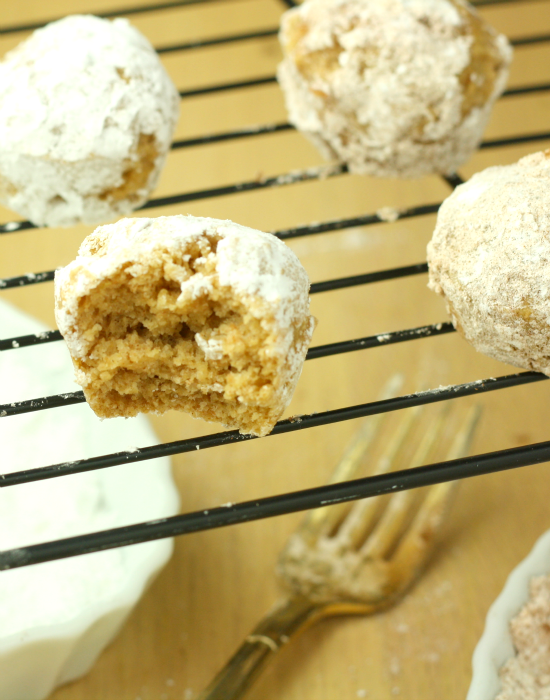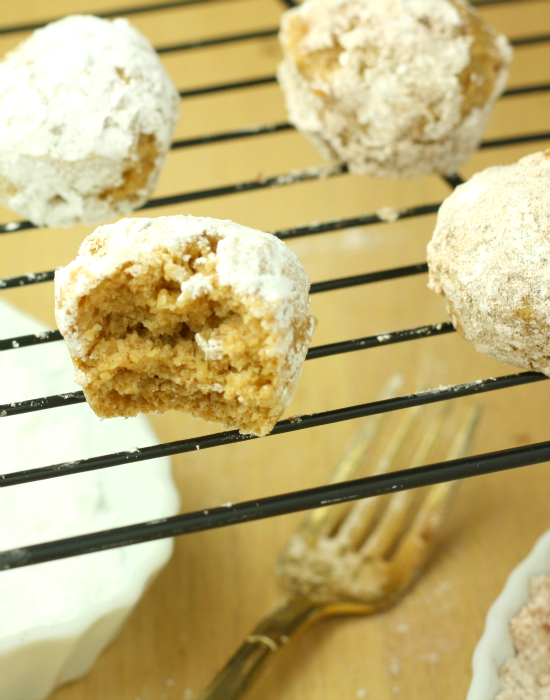 A) It occurred to me how utterly impractical it would be to send you all flowers with express shipping. I love you guys, but I also love my house and having the lights on and the ability to eat overpriced frozen yogurt. And the whole bankruptcy thing seems kinda icky. (Sorry, I've been working on my taxes. I now know what IRS stands for, and that is one thing in life that cannot be un-learned. Ouch.) Then I had another epiphany! A donut related one!
B) Flowers are beautiful yet temporary, but the memory of the taste of a truly incredible donut? Forever dude. Forever.
So yeah. Baked donut hole time. Let's do this.
Start with a bright orange bowl you purchased from Couture de Target. [tahr-jaaay] Just as a heads up, the batter should be light and fluffy as a result of bit of vinegar. It helps the these baked donut holes mimic the light fluffy texture of their fried counterparts.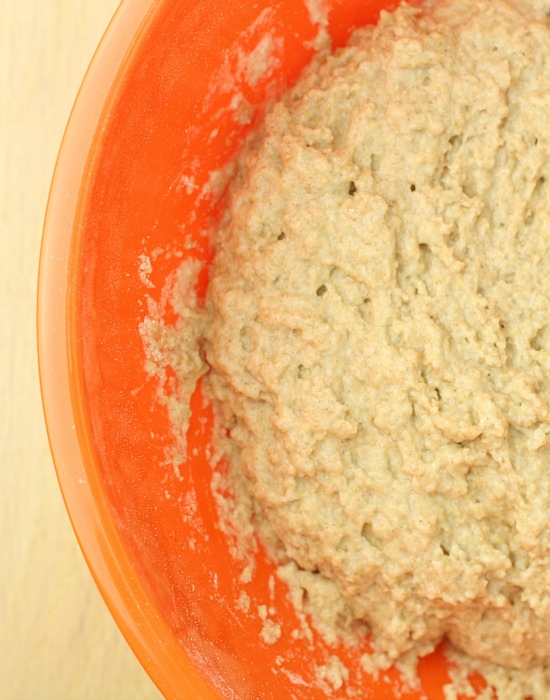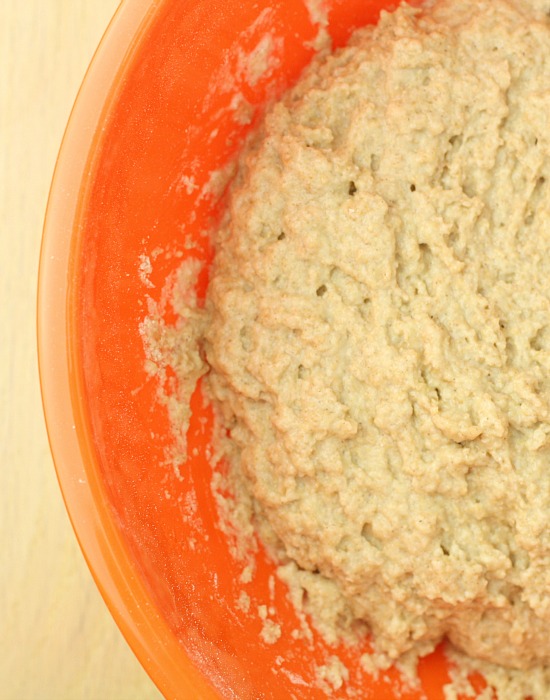 Next, whip out your fancy pants donut hole pan (or equally cool mini muffin pan) and spray with your beloved coconut oil cooking spray. (Trader J's forever!) Scoop a tablespoon's worth of your lovely batter into the prepped pan and go to town. Oven town, that is.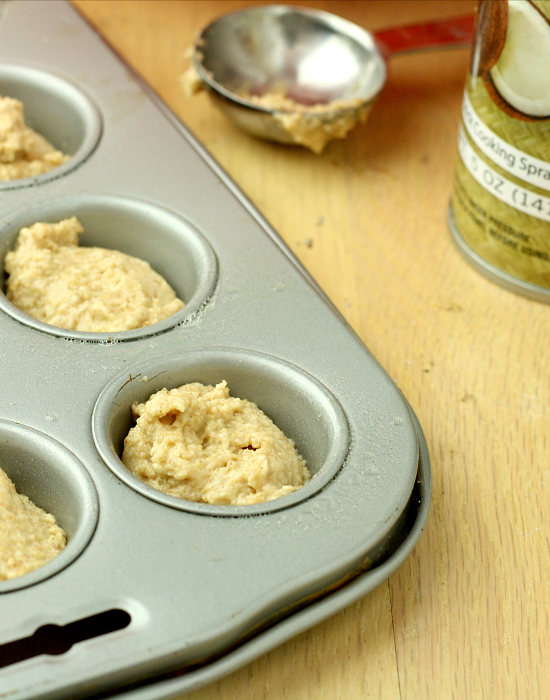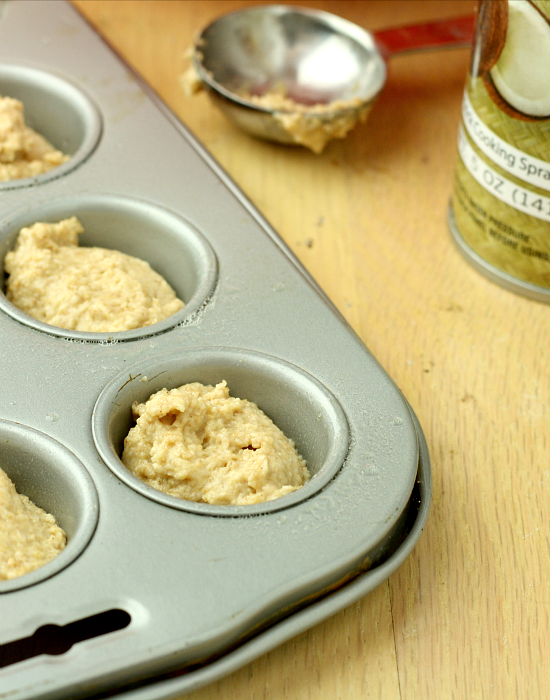 Return from oven town! I'm our lovely donut hole friends enjoyed their stay. It's very charming there and the weather is rather toasty.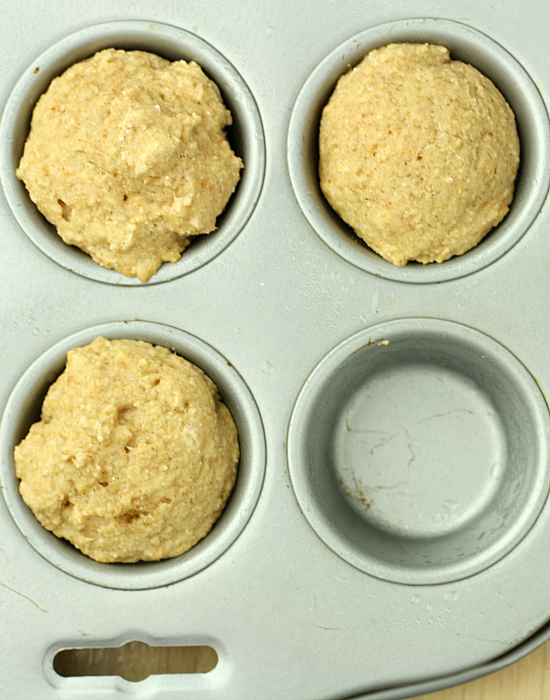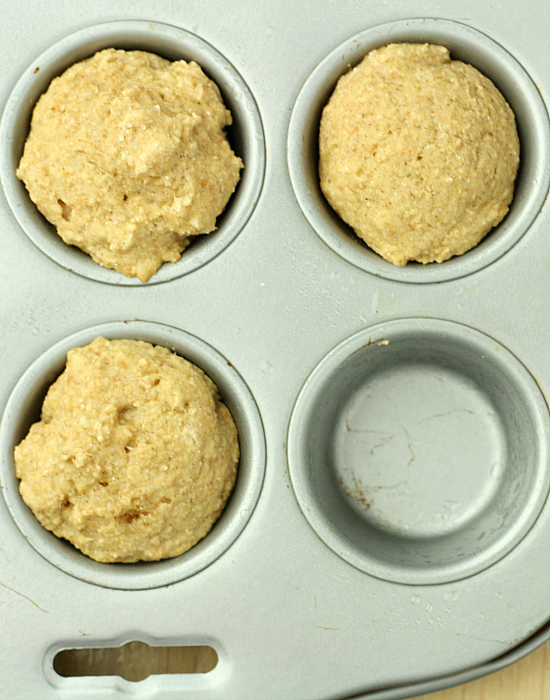 Now pop out our little travelers, place them on your trusty wire rack, and give them a spritz of your aforementioned beloved coconut oil spray. This helps the sugar coating stay on nice and tight.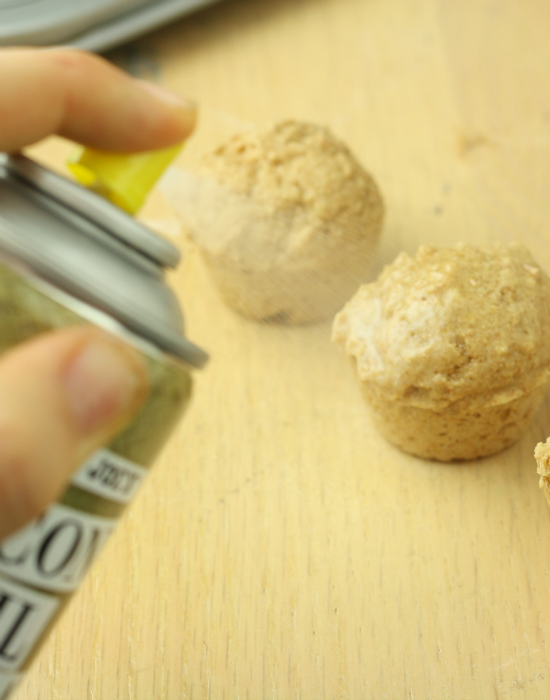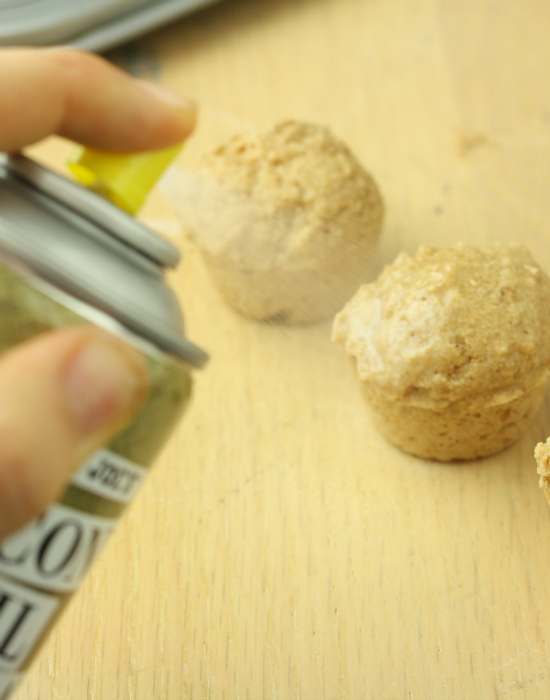 Extra points for attempted action shots.
Because I know we've all had a dream about taking a bath in sugar, I have taken the liberty of allowing you to live vicariously here. Vicariously, deliciously, to-may-to, to-mah-to… it's all the same.
And it taste so good.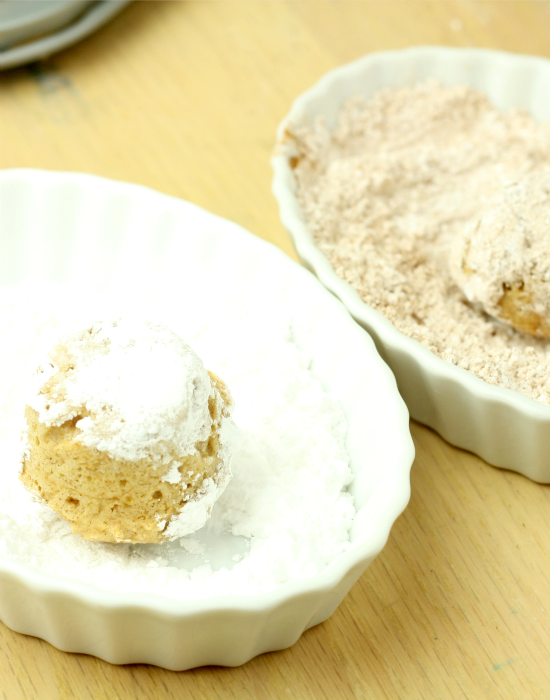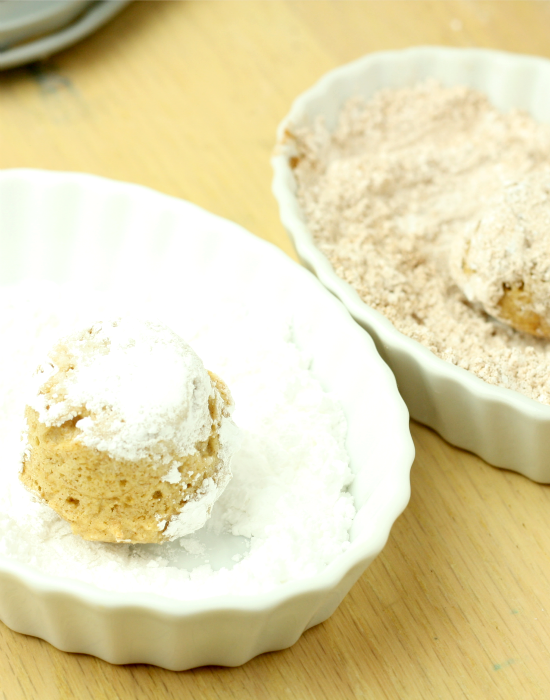 Please note: The following recipe is NOT gluten or grain free, so please click for the recipe that is.
Yield: 24 donut holes
Ah-mazing Baked Donut Holes
10 minPrep Time:
10 minCook Time:
20 minTotal Time:
Ingredients
For donut holes:

1 ½ cups white whole wheat flour
½ cup sugar
1 ½ teaspoons baking powder
¼ teaspoon salt
¼ teaspoon cinnamon
1 ½ teaspoons Ener-g Egg replacer mixed with 2 Tablespoons water, or 1 egg
½ t apple cider vinegar
1 teaspoon vanilla extract
¾ cup unsweetened almond milk

For coating:

1/3 cup powdered sugar ( Katie has a great sugar free option.)
1 teaspoon cinnamon (optional)
Instructions
Preheat oven to 350°F. Spray a donut hole or mini muffin pan with cooking spray (I love coconut oil) and set aside.
In a large mixing bowl, combine the flour, erythritol or sugar, baking powder, salt, and cinnamon. Add in the egg replacer or egg, apple cider vinegar, vanilla extract, and almond milk and stil until completely combined and uniform, but do not overwork. The batter should be light.
Using a tablespoon measure, scoop the batter into the prepared mini muffin tins. Bake in the oven at 350°F for about 10 minutes, or until a toothpick inserted into the center comes out clean. Let cool on wire wracks until ready to coat.
Meanwhile, add the the sifted powdered sugar to the a shallow dish. Stir in the cinnamon if using and set aside.
While the donut holes are still on the wire rack, give them a light coat of cooking spray to make the sugar coating stick. (Again, I love using coconut oil.) Roll one of the donut holes in the prepared powdered sugar until evenly coated, shake off excess, and place back on the rack. Repeat with the remaining donut holes. When kept in a zip lock bag in the fridge, the donut holes should keep for about a week. Devour.
Notes
Nutritional information calculated with egg replacer and sugar free powdered sugar.
7.8.1.2
275
https://www.foodiefiasco.com/ah-mazing-baked-donut-holes/
Nutrition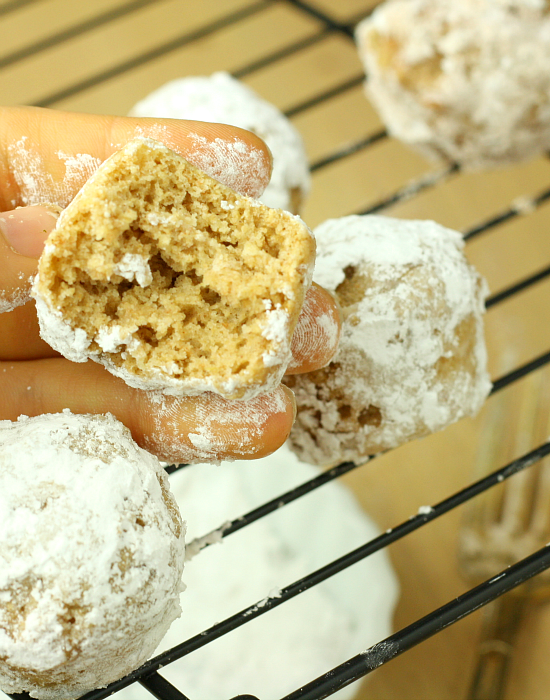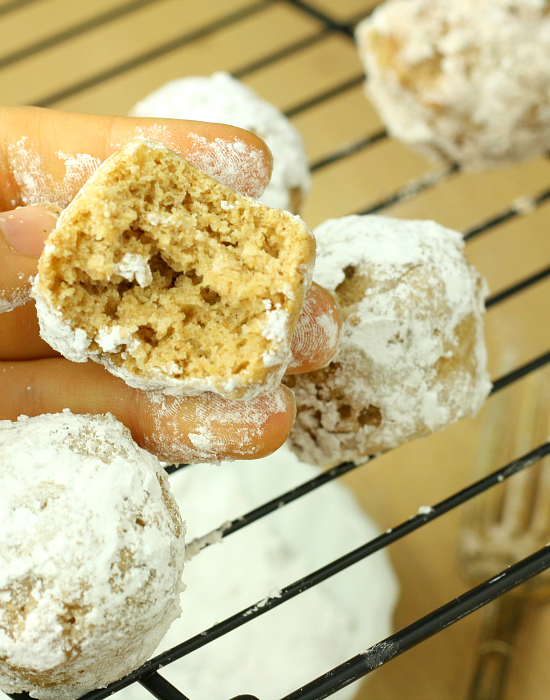 What's your favorite kind of donut?
I love me the plain glazed from Krispy Kreme. Sugary and sticky and fatty and caloric and amazing. I think I've whipped up a pretty wonderful sub for it here (minus the fatty and caloric part), but it can be nice to reminisce.