This is one of those things I really should have thought of sooner.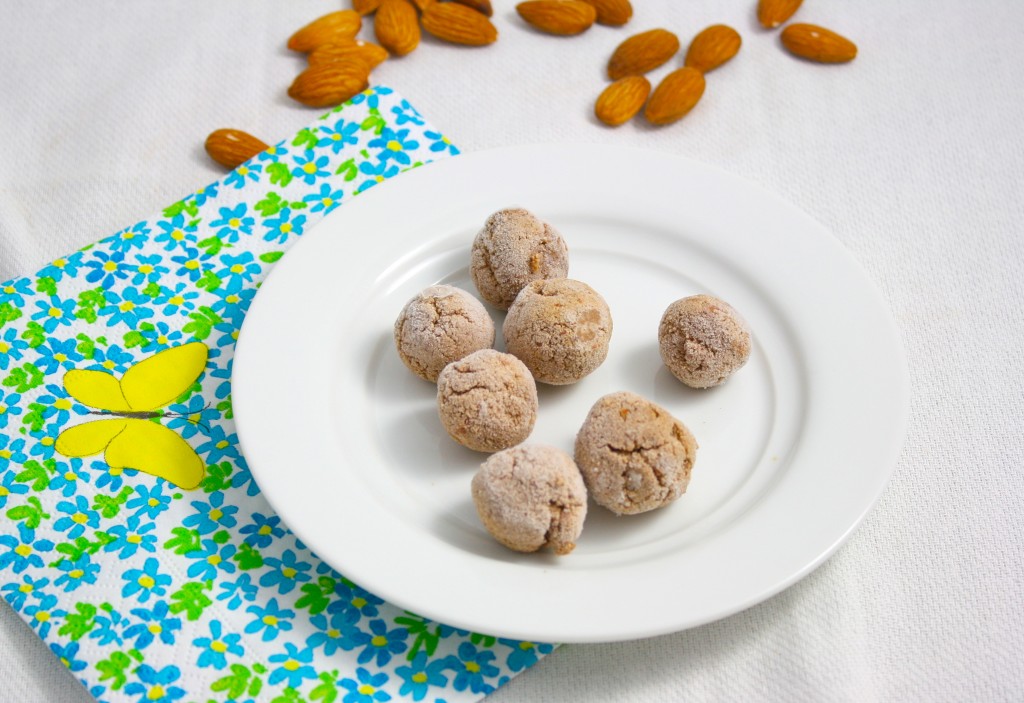 You probably looked at the title and thought, "Wow, okay." And then you looked at the picture and thought, "Sure! Why not?" Then I reached out from the screen to hand you one, you tasted it, and you said aloud, "Dang, woman! Why didn't you think of this sooner?"
I know, I know. It was an oversight on my part. I apologize.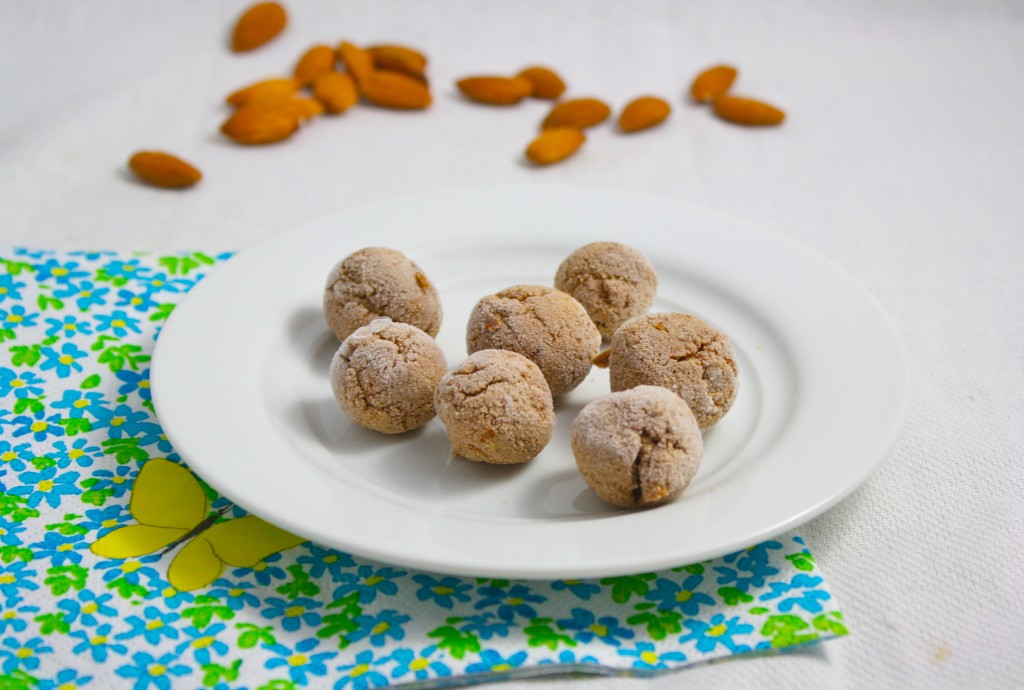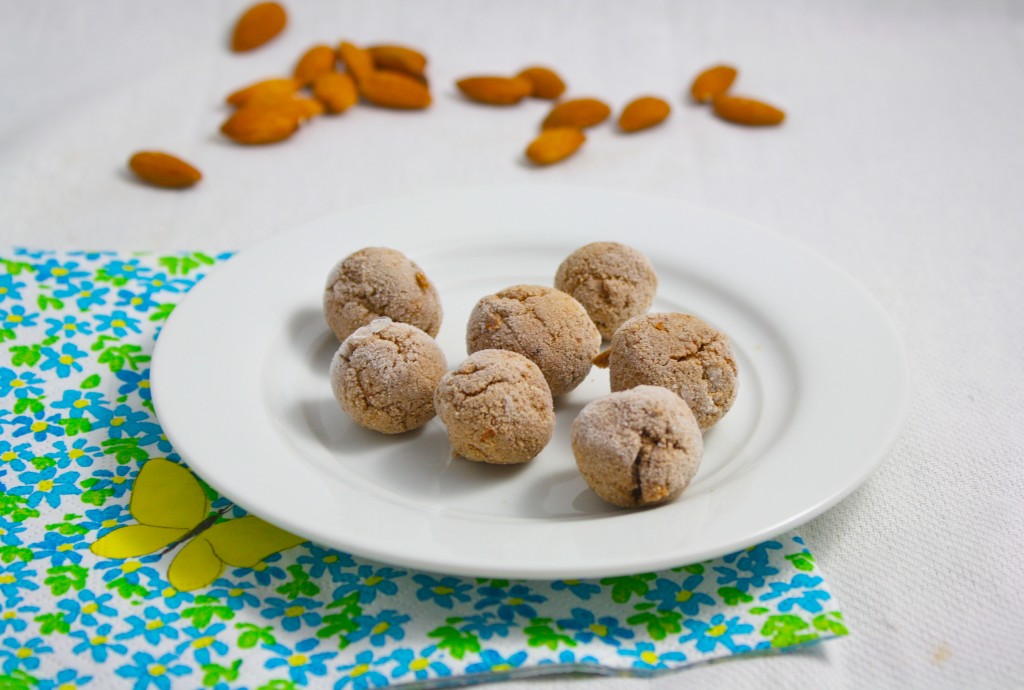 What should I do to make it up to you? I'd come over to your house to make you a quadruple batch, but plane tickets are just so darn expensive these days. Perhaps I should write a book and dedicate the whole thing to Nutella recipes? Sound good to you?
Then I could hand you a free autographed copy when I come to your house to make you quadruple batches of everything. Don't you like the world I just created? Nutella cookbooks for free.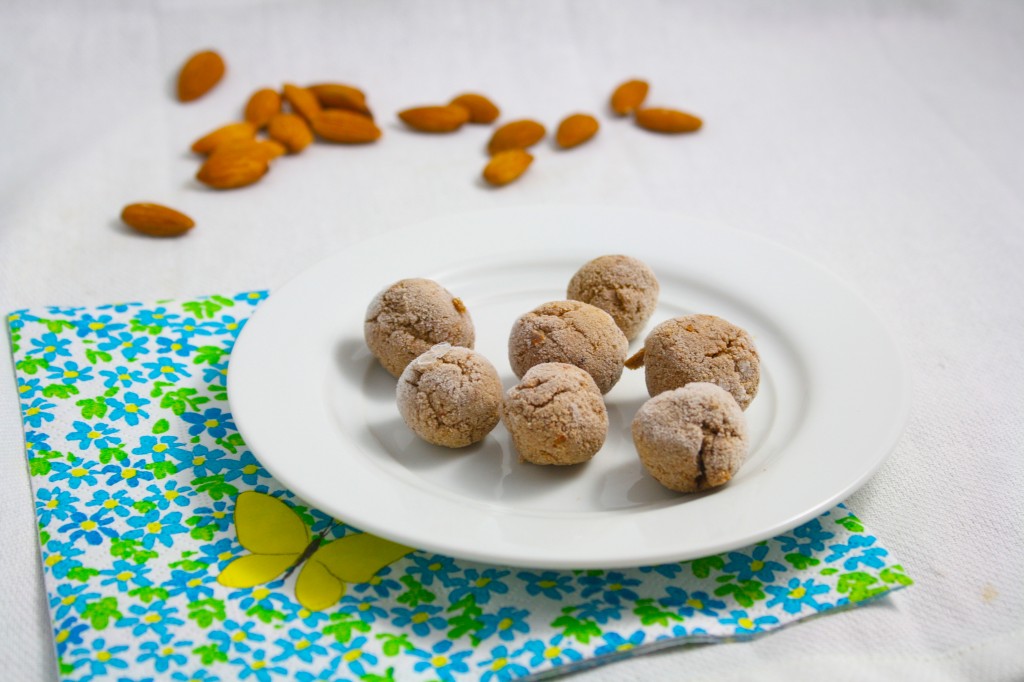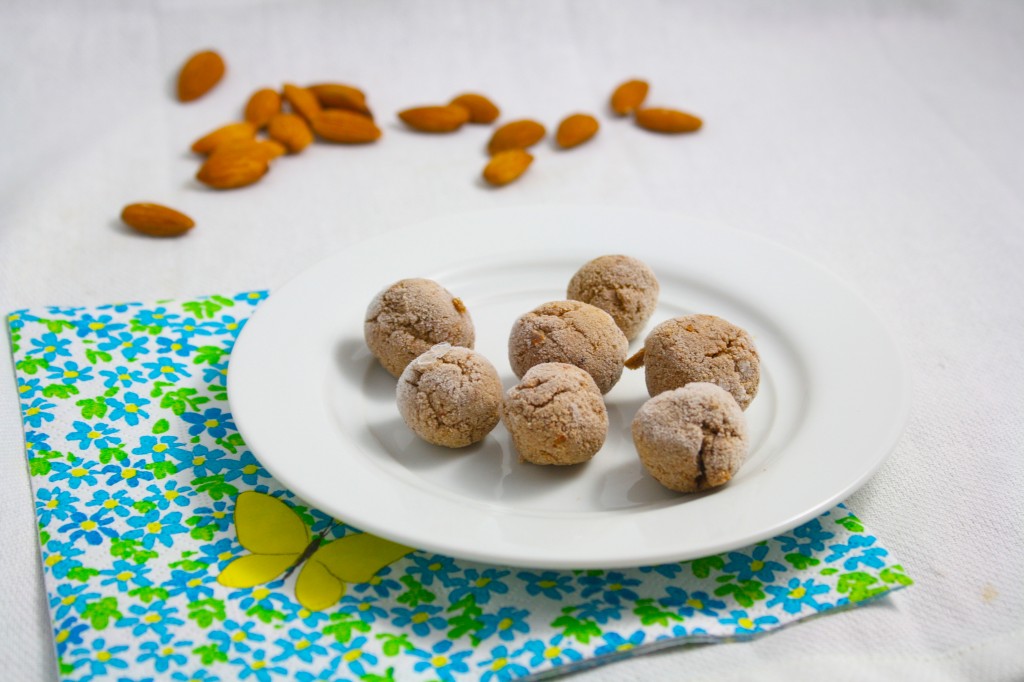 You kinda had me at Nutella.
Anywho. You Nutella purists out there may not be to pleased with me, but hear me out.   My Nutella stuff is ligit, except the first ingredient is not sugar. Actually, sugar doesn't appear on the ingredient list at all! You Nutella purists may be put off by this, but think of the cavities I just saved you.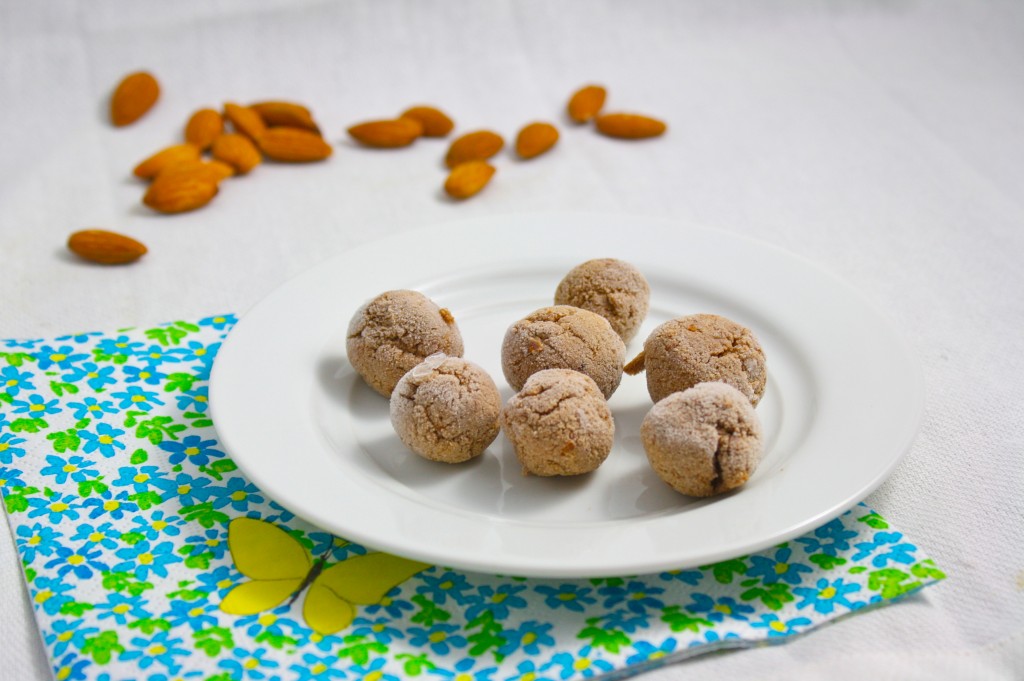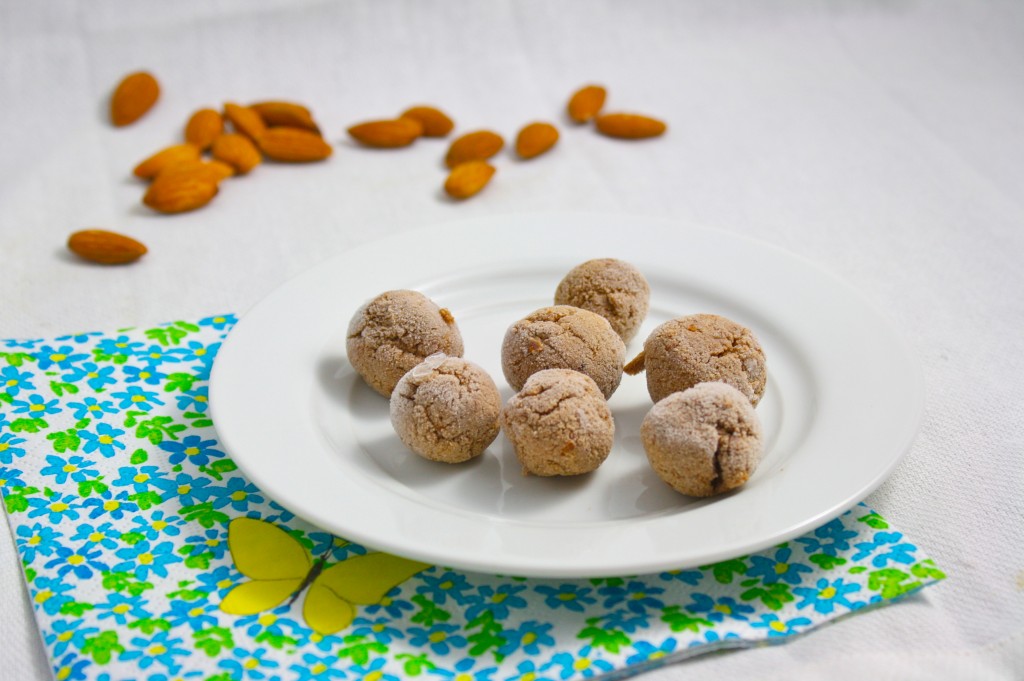 So think of it this way: If you eat Nutella with half the calories, you get to eat twice the Nutella! So if I handed you a Nutella cookie dough bite that is only ten calories (Yes. A ten calorie cookie dough bite.), you get to eat, like, twelve of them.
Excuse me. I just gave you a perfectly legitimate reason to eat twelve (I wrote out the number word just so you know it's not a typo) cookie dough bites in one sitting. And you're still here because…?
Right. A recipe. You'll probably be wanting a recipe.
Two of the best things in the world, cookie dough and Nutella, have been combined into one amazing superfood. Excuse me? What's not to love?      
Note: You can use ground up hazelnuts for the full Nutella effect, but I just use almond meal and it still tastes ah-mzing!
Yield: 12 cookie dough bites
Nutella Cookie Dough Bites
5 minPrep Time:
5 minTotal Time:
Ingredients
1 Tablespoon hazelnut meal (I just used plain old almond meal, and the result rocked. See my little note above.)
3 Tablespoon almond milk
1/2 Tablespoon unsweetened cocoa powder
2 Tablespoons coconut flour
sweetener to taste (I use 1-2 packets stevia.)
Instructions
Stir together hazelnut or almond meal, 2 Tablespoons of almond milk, and 1 teaspoon cocoa powder. Add in coconut flour and stir until thoroughly combined. Stir in remaining 1 Tablespoon of almond milk and sweeten the mixture to taste. Roll into balls, freeze, and eat! You can also just eat the whole batch right now because, for only 99 calories, you really can't go wrong.
7.8.1.2
266
https://www.foodiefiasco.com/nutella-cookie-dough-bites/
Nutrition
Then again… it's Nutella cookie dough. It's pretty hard to go wrong anyway.