You mock me, crab cakes.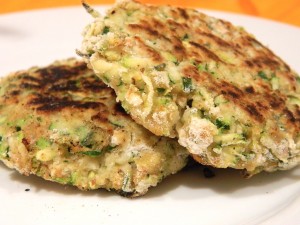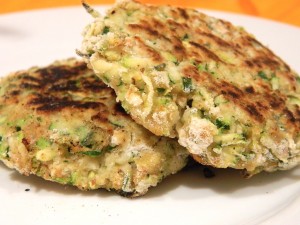 You sit there in your mayo-y laden goodness, tempting me to eat you. And you know I want to, too.
It calls to me.
"Who cares of you are a healthy little vegetarian? You are defenseless against my crabby powers of deliciousness."
I clearly need help. I know what you're thinking. Crab cakes?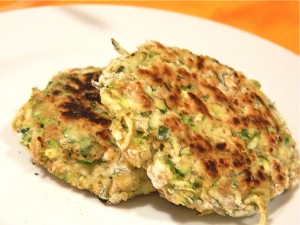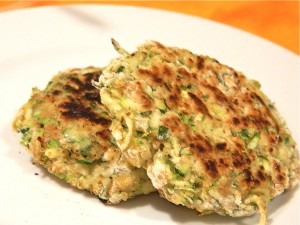 Talk?
You don't need to think I'm sane to enjoy my "healthy little vegetarian" friendly crab cakes.
So next time you are that party with the cute little silver platters, and you hear those crab cakes calling to you, feel free to snicker to yourself, because you just ate some  way better zucchini crab cakes at home.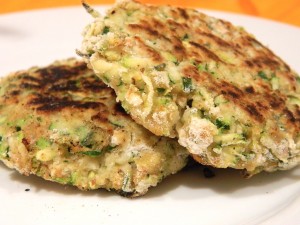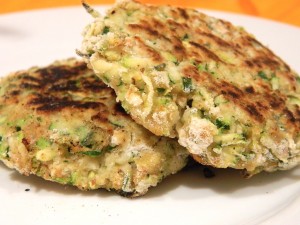 That is, if you actually can hear crab cakes calling to you.
You don't? It's only me?
Oh. Okay.
Nutrition Face Off:
(From on this source)
Serving size: 1 patty
Calories: 241
Fat: 14g.
vs.
My Zu"crabby" Cakes
Serving Size: 1 patty
Calories: ~54
Fat: <1
Recipe Makeover: Zu"crabby" Cakes (Low Fat, Vegan, Gluten Free)
As hard to believe as this may seem, these really do taste like crab cakes. Don't believe me? Make them and see. 
Adapted from Allrecipes
Makes about 8 patties
Ingredients
2.5c. grated zucchini
2 flax eggs (2T flaxseed meal+ 6T water mixed and let to set for a few minutes)
1c. breadcrumbs (I used panko. Use gluten-free breadcrumbs to make gluten-free)
2t onion powder
1t seafood or Old Bay seasoning
1/4c. flour
salt and pepper
Directions
Combine zucchini, flax eggs, breadcrumbs, onion powder, seasoning, and salt and pepper to taste in a large bowl. In a shallow bowl, add flour a bit more salt and pepper.
Heat an oiled or nonstick sprayed skillet over medium-high heat. One buy one, form zucchini mixture into patties, dredge in flour mixture, and put into pan. Cook the patties for a few minutes on each side, or until golden and crispy.
Top or dip however you want, and bask in the glory that are these vegetarian crab cakes.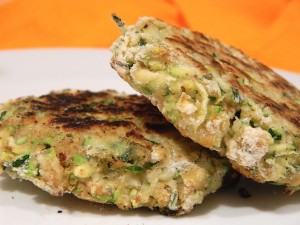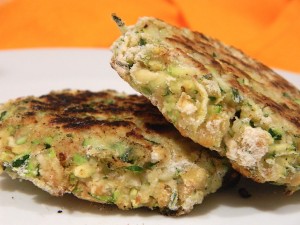 Joy at last.
Enjoy!
-Kelly M.