Hey look! I baked you cake.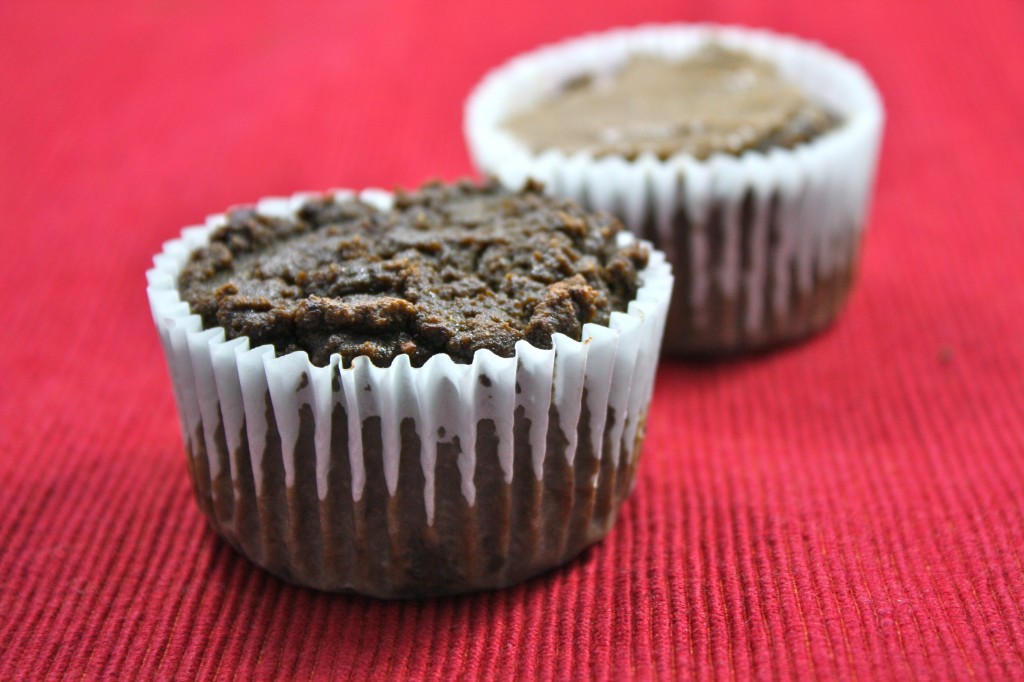 Well deserved cake, I might add. Once again, you have touched my heart in one of the best ways possible. Your comments on my last post were yet another testament to what wonderful people you are, and how fortunate I am to be surrounded by you. I'm starting to sound like a broken record, I know, but you guys are just so great!
Okay, so back to the cake. When you sink your teeth into one of these rich and dense chocolatey hunks of paradise, the last thing on your mind is the fact that they happen to be grain free, gluten free, low carb, oil free, low fat, sugar free, and can be made vegan.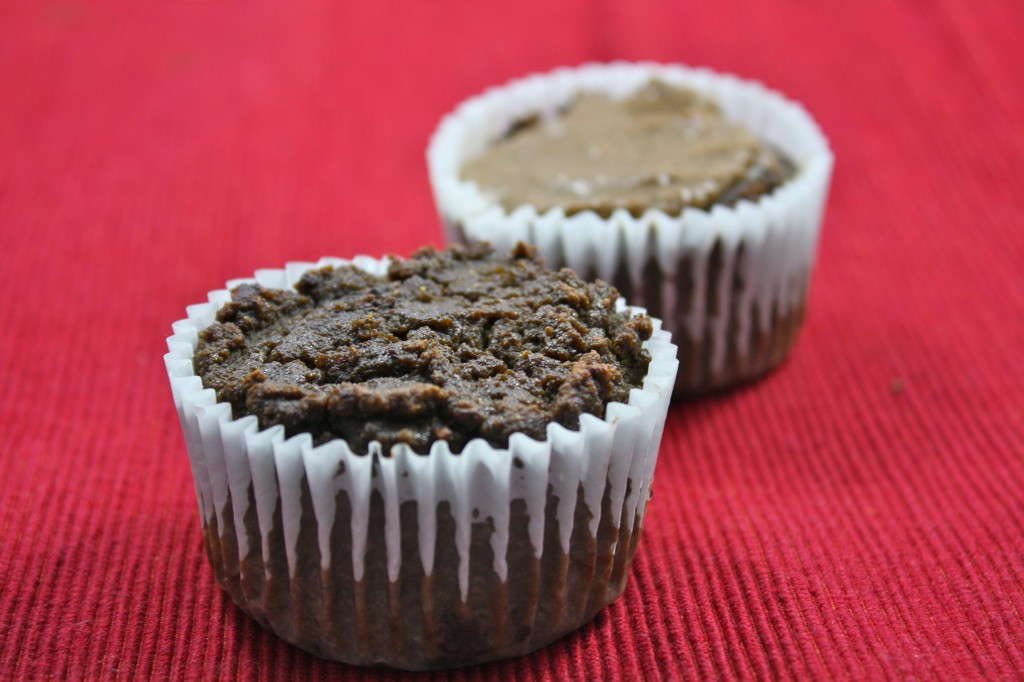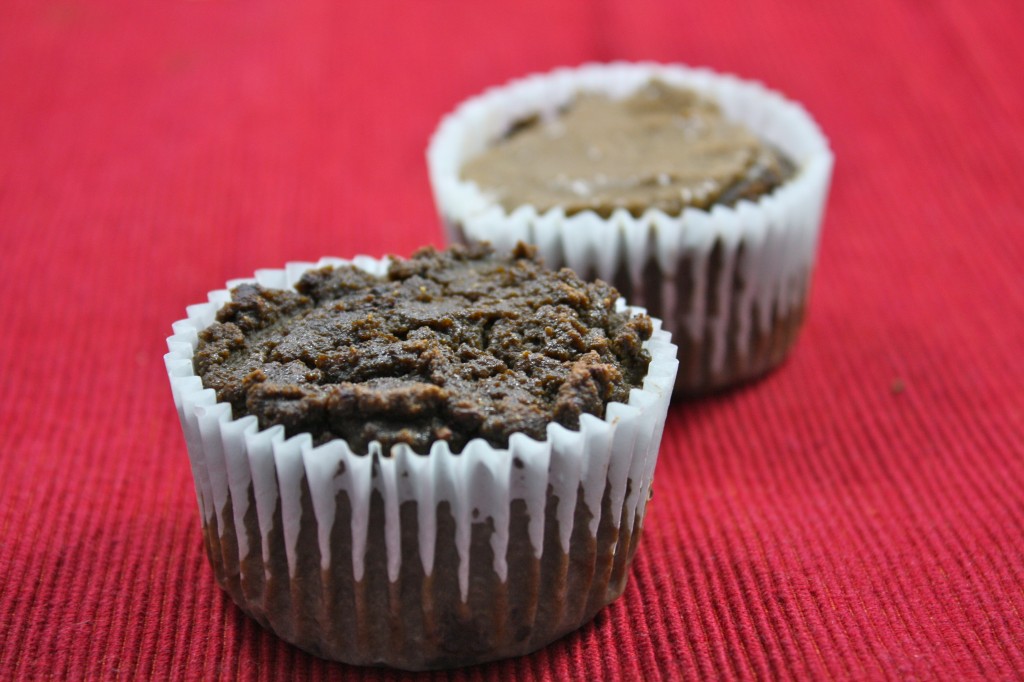 Oh, and they're only 45 calories each.  But let's keep that between you and me, 'kay?
So go ahead. Indulge. Lick the bowl. Spoon the icing into that deserving mouth of yours.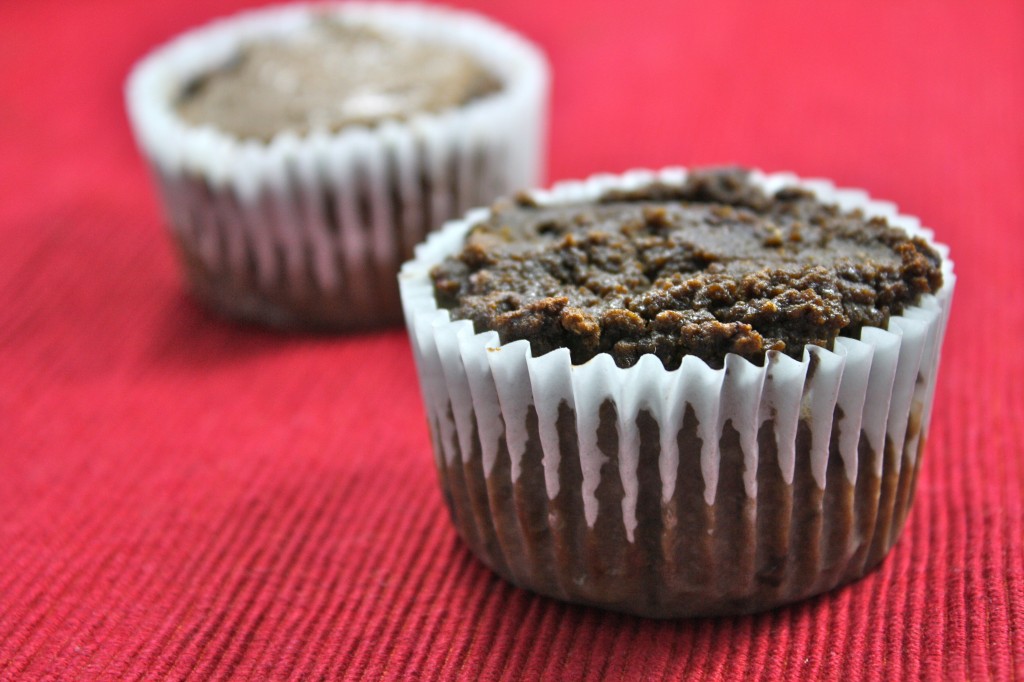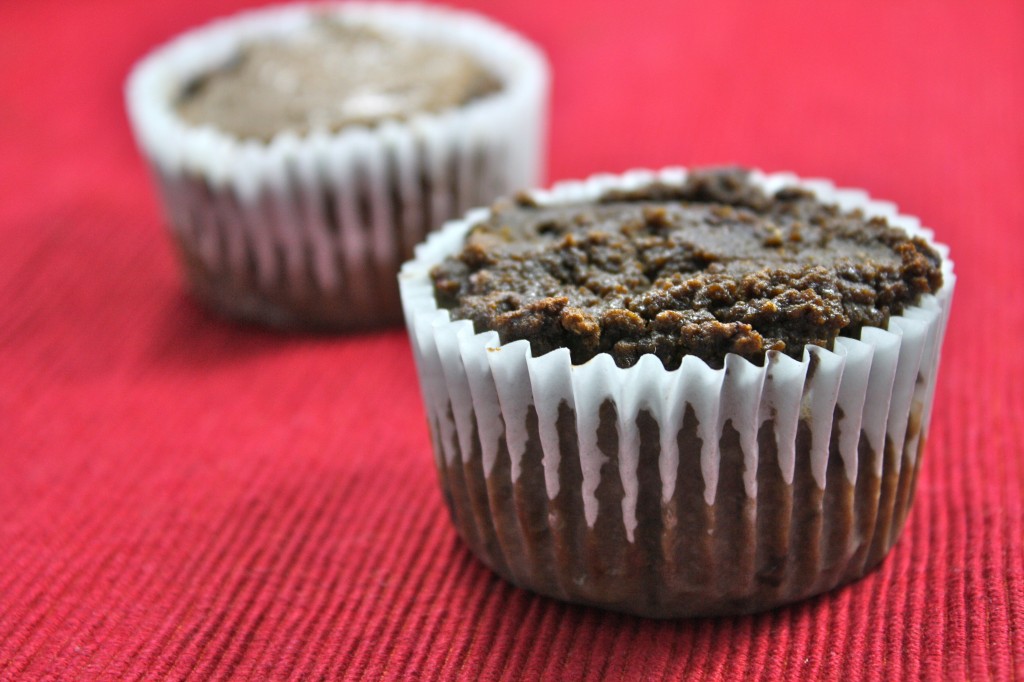 Just don't be surprised when, even after you ate half the batch, that your skinny jeans are still loose.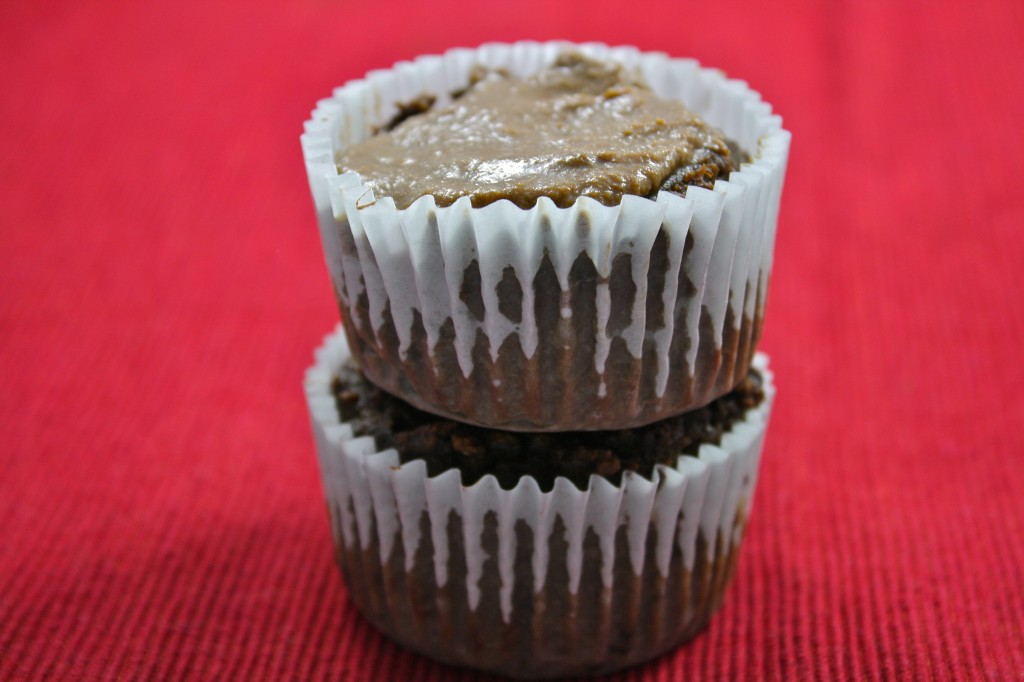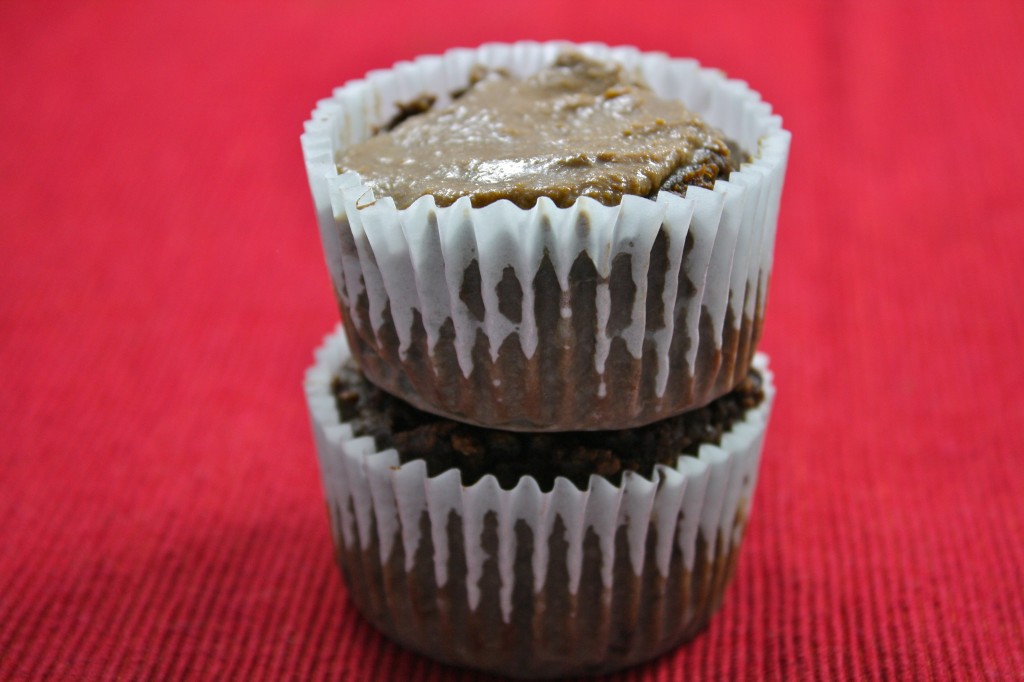 Guilt free goodness, where have you been all my life?
Hey, remember that healthiest chocolate cake I made way back when? I was just kidding. These are healthier. The healthiest, actually. And more delicious.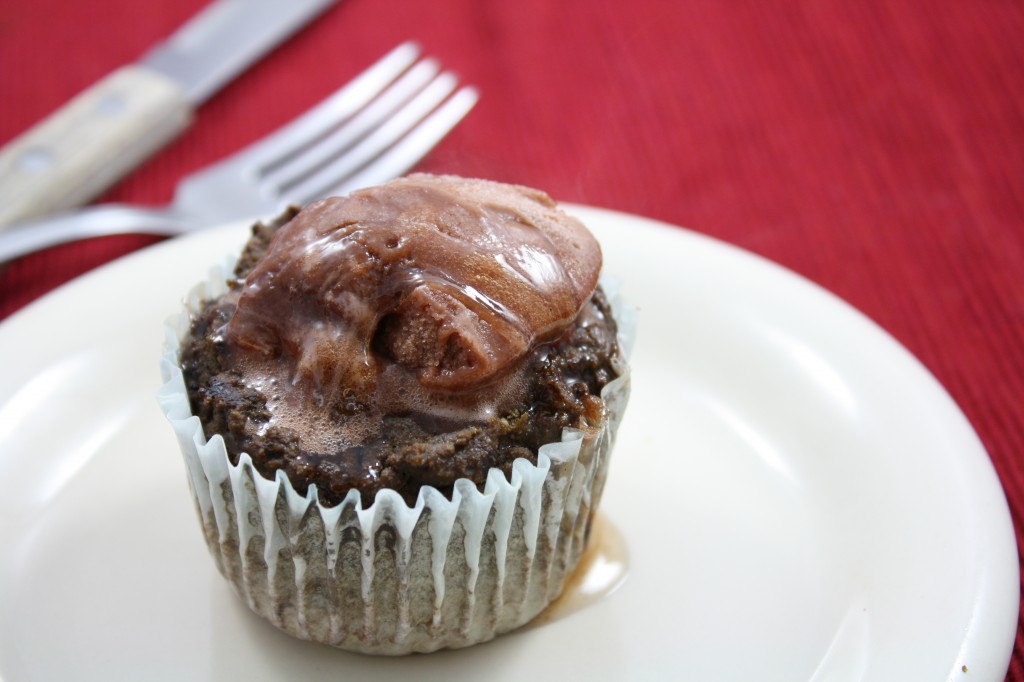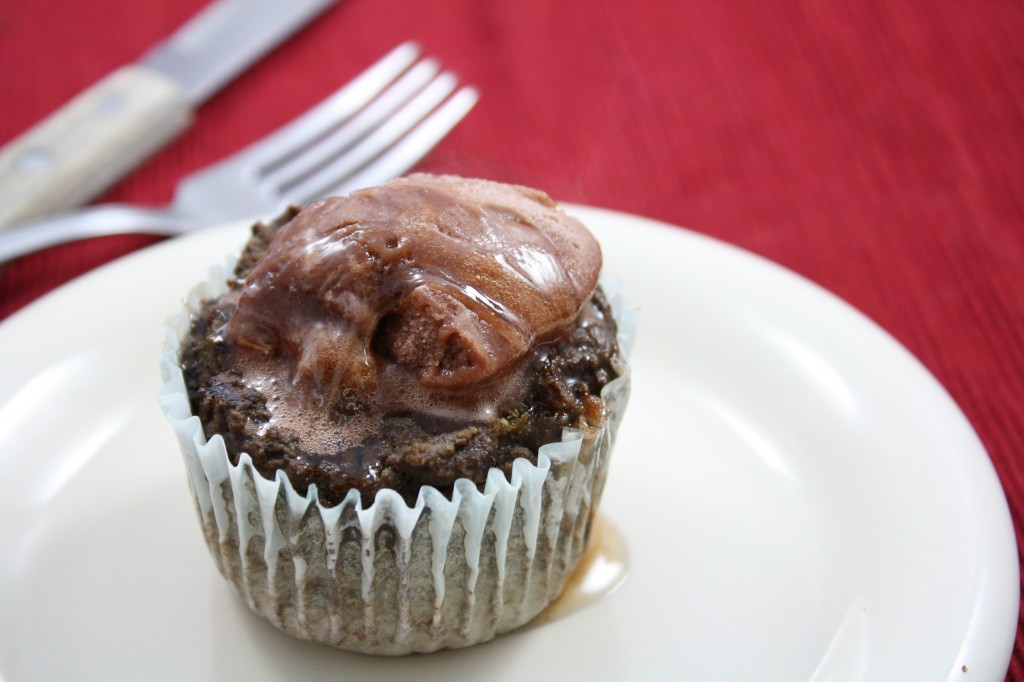 Luckily, I'm all about improvement here.
The World's Healthiest Chocolate Cupcakes
I think my absolute favorite way to enjoy is under a mound of melting Arctic Zero and little Almost Calorie Caramel. (I mean, did you see that last picture?)  Guilt free caramel cupcake sundae? What more could one want from life? Just FYI, I freeze these cupcakes and microwave them individually when I want to eat one (at least every day). 
Adapted from my Chocolate Protein Donuts and Smoothie Girl Eats Too
Makes 9 iced cupcakes at only about 45 calories each
Ingredients
1/2 cup coconut flours
1/4 cup unsweetened cocoa powder
2 teaspoons baking powder
1/4 teaspoon salt
1/4 teaspoon stevia (you can use more or less depending on how sweet you want the cupcakes)
1/2 teaspoon cinnamon
1 cup canned pumpkin
8 egg whites (or 4 Tablespoons of egg replacer mixed with 1 cup of water, for a vegan version.)
Directions
Preheat oven to 350° F.
In a medium bowl combine coconut flour, cocoa powder, baking powder, salt, and cinnamon. Add the egg whites andpumpkin, and mix well, making sure there are no dry pockets left. (This may take a few minutes of stirring.) Line nine cups of a muffin tin with paper liners, scoop 1/4 cup of the batter into each one, and smooth the tops with a spoon. Bake in the oven at 350F for 20-25 minutes, or until a toothpick inserted into the center of one comes out clean.
Meanwhile, thin out the remaining batter with your milk of choice, until you reach a glaze-like consistency.  Once they've baked, cool the cupcakes completely, and ice with the glaze. Serve warm with some Greek yogurt for the ultimate breakfast, or with some Arctic Zero for a mouth-watering snack or dessert.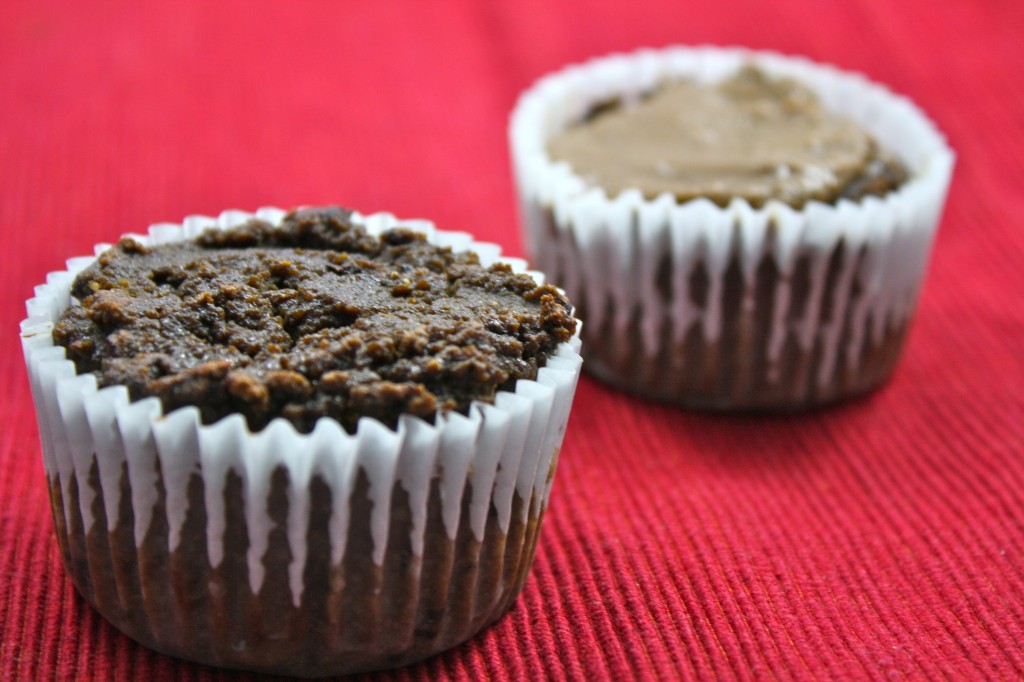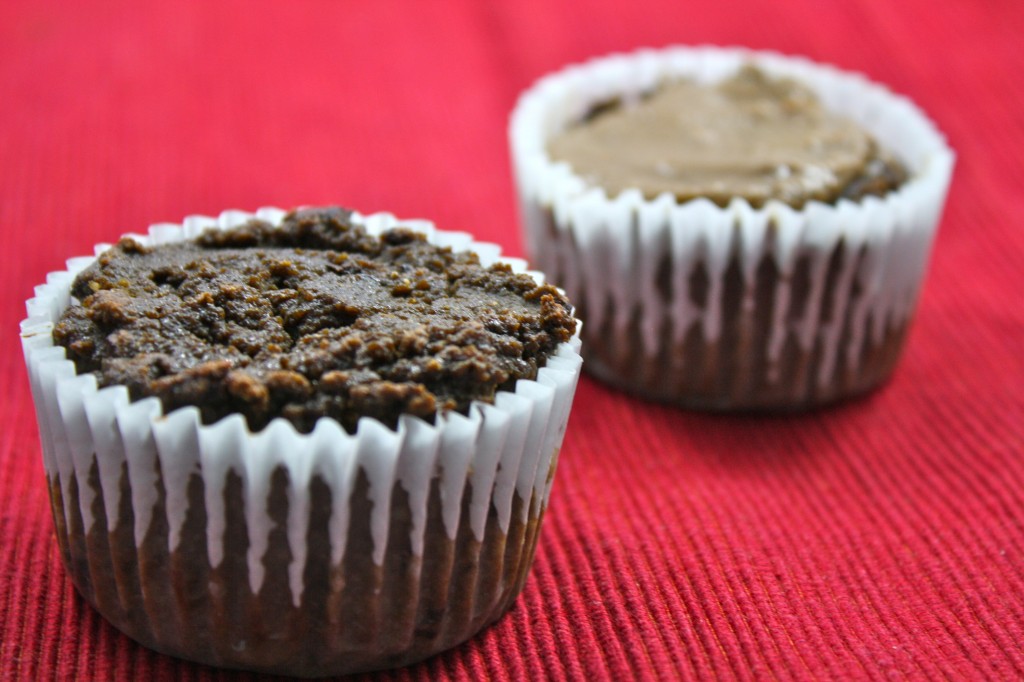 Or you can do all three. You deserve it.
Enjoy!
-Kelly M.