This is not a joke.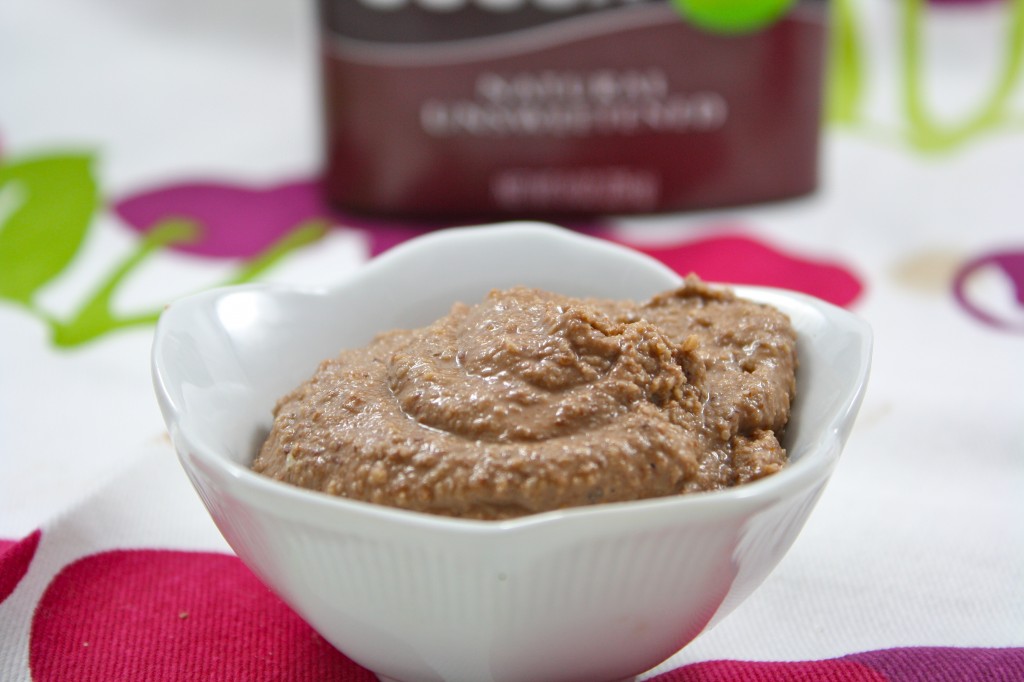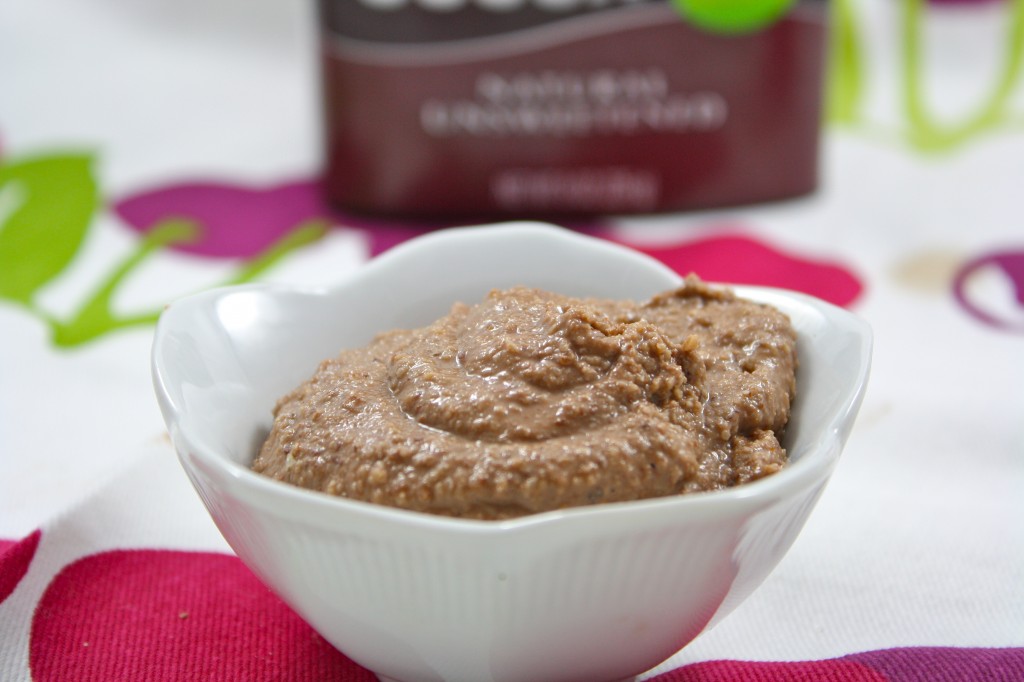 I am being very serious. Nutella is very serious business, as you know. It is not to be messed with.
Some of you Nutella purists may not be happy about this. You don't care that sugar is the first ingredient and you can't pronounce some of that other stuff at the end of the list. You will be keeping your spoon in the Nutella jar, thank you very much.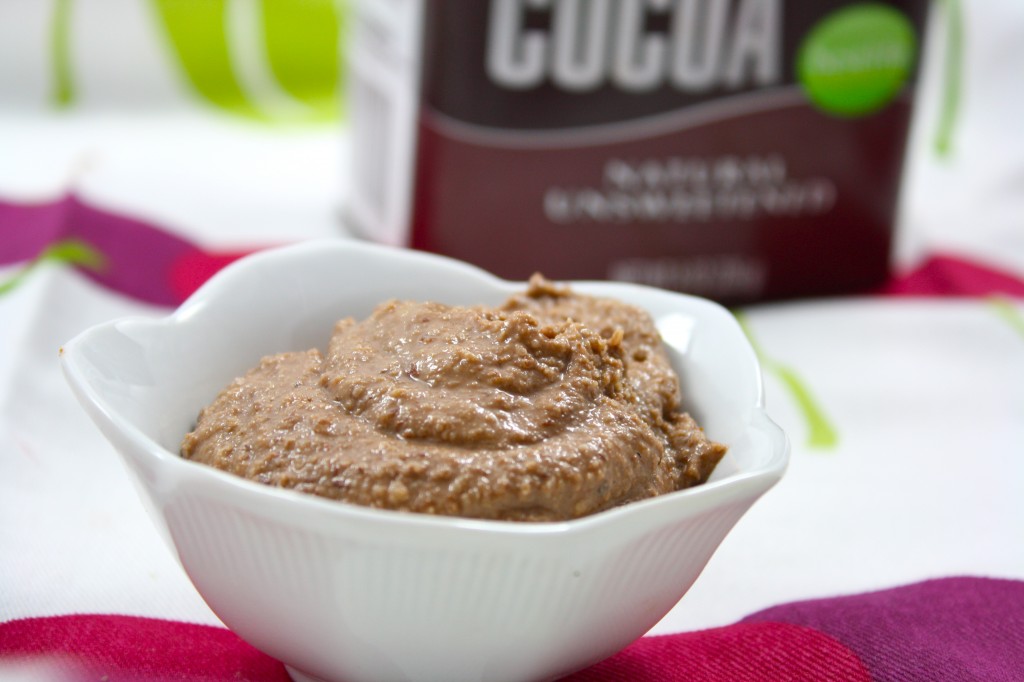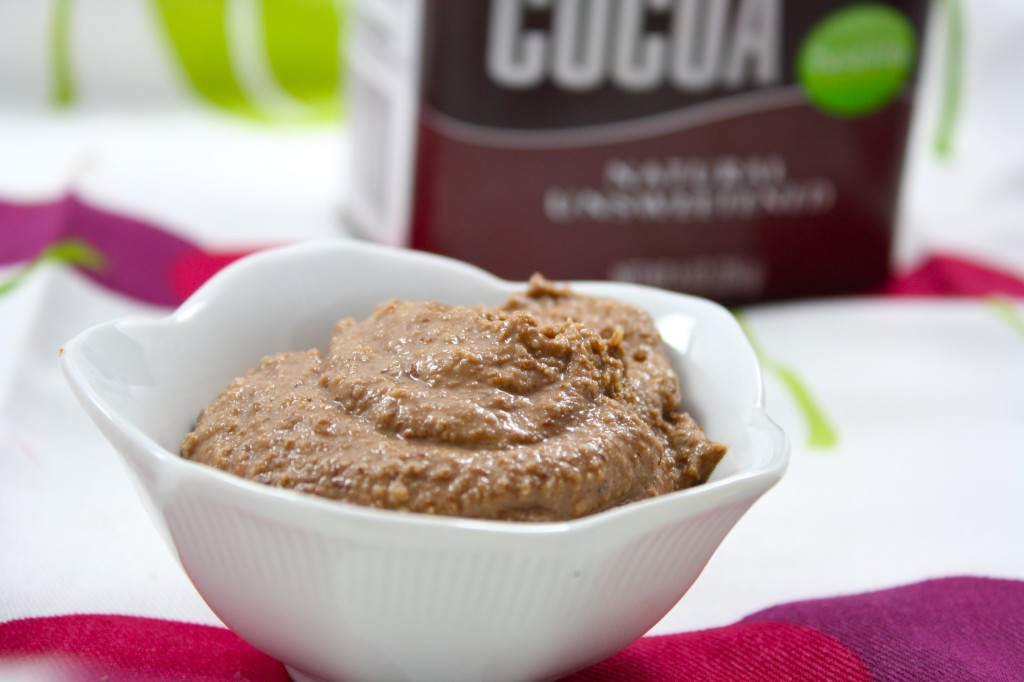 Well… I'm not going to stop you. You can eat all the sugary chocolate-hazelnut flavored glop you want.
However, I do offer an alternative. An easy one. A healthy one. One where sugar is not the first ingredient. Or the second, or the third…
In fact. There is no sugar in this at all. And no milk, for you Nutella-deprived vegans out there. The fact that my version is half the calories and healthy fats probably doesn't hurt too much, either.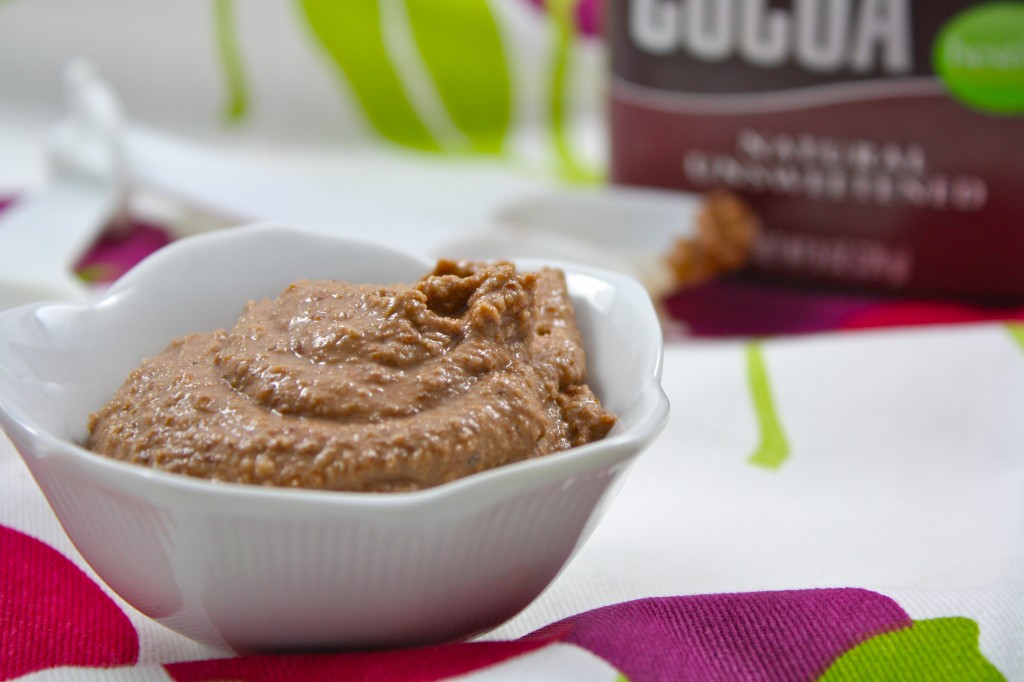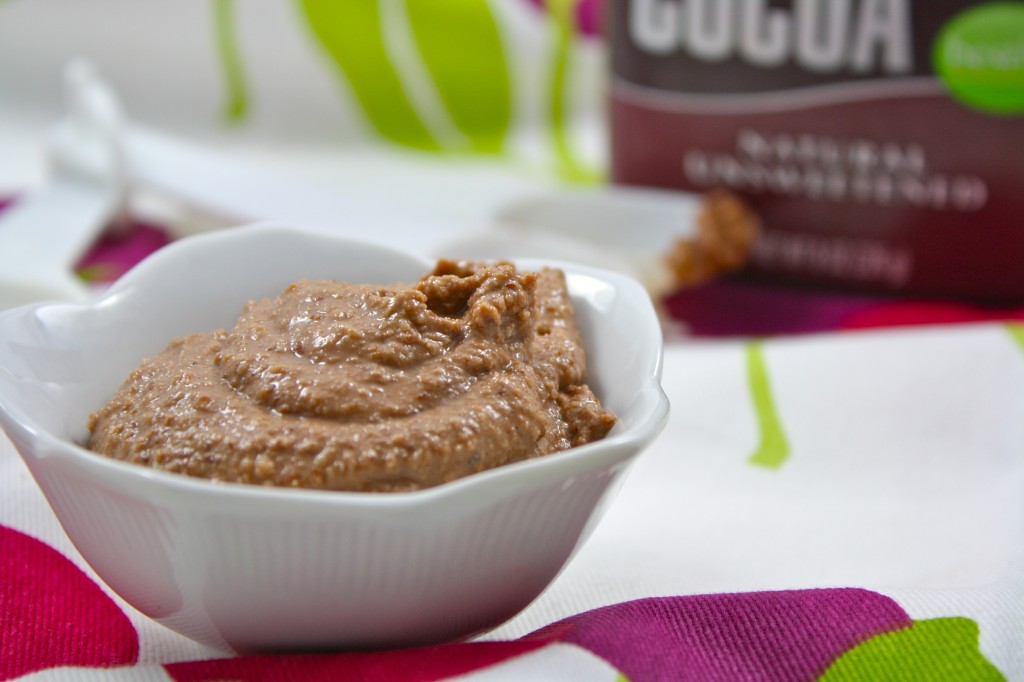 Alright. Take a deep breath. Close you eyes. Then open them because you probably can't read this post with your eyes closed. (But if you can, go for it.)
Ask the Nutella purist in you: Am I okay with this?
Listen. Listen to the voice deep inside. It is telling you something. It is giving you a word of wisdom. It is answering you.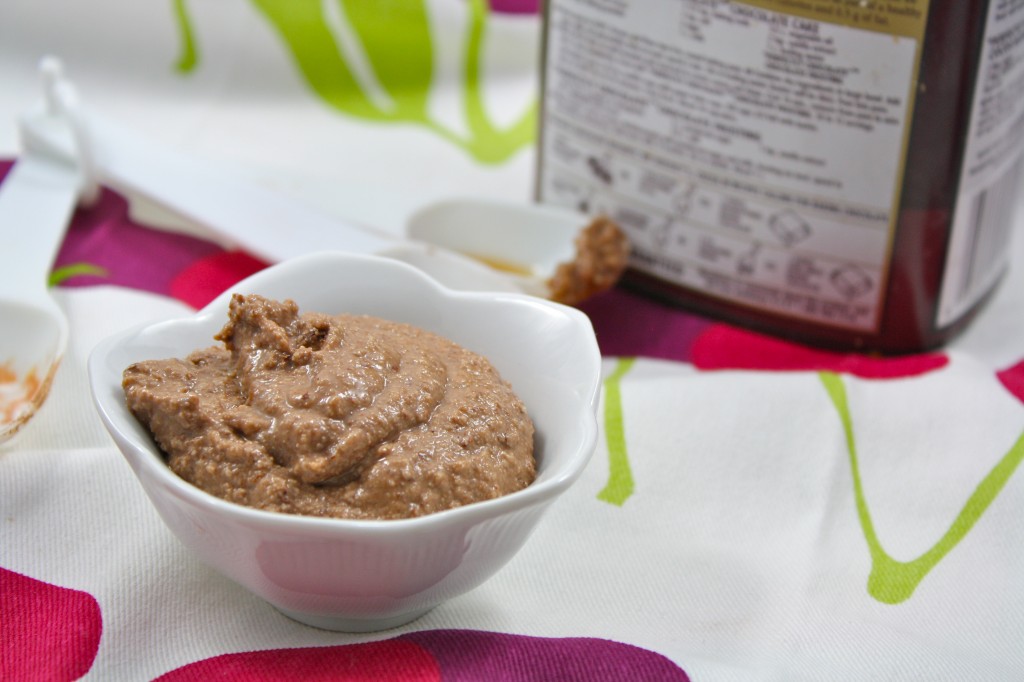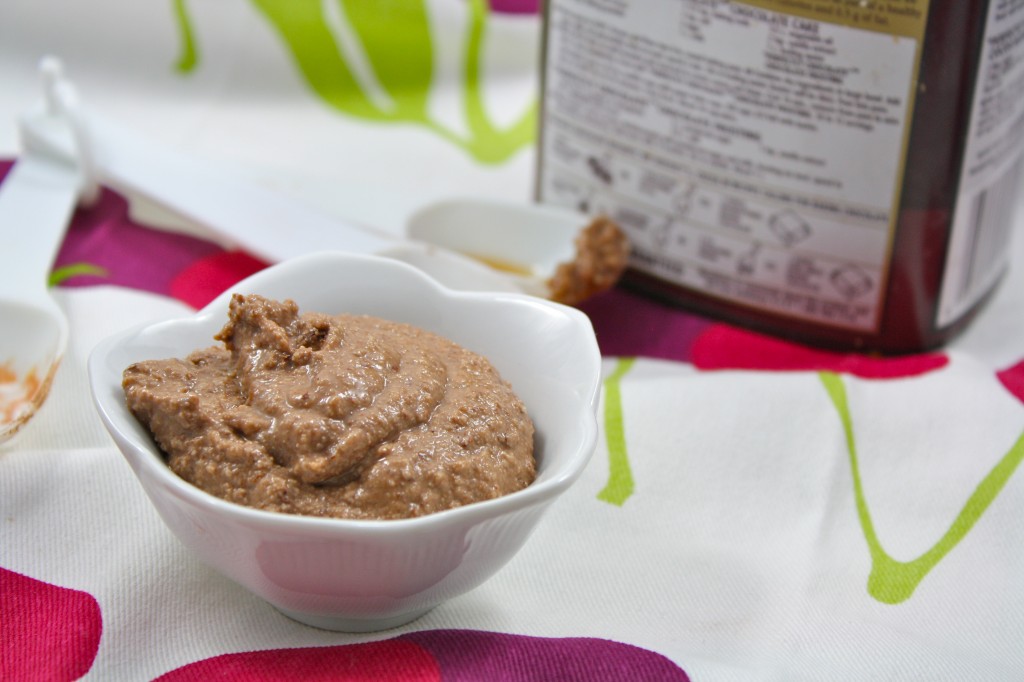 Yes.
Instant Low Calorie Nutella (Vegan, Gluten Free, Grain Free, Low Carb, Sugar Free)
Super easy sugar free vegan Nutella with half the calories? Um, yes! 
Adapted from my original Instant Low Calorie Almond Butter
Makes about 1/2 cup
Nutritional Comparison
Serving Size: 1 Tablespoon
Calories: 100
Fat: 6 grams
Net Carbs: 10 grams
Protein: 1 gram
vs.
Instant Low Calorie Nutella
Serving size: 1 Tablespoon
Calories: 47.5
Fat: ~4 grams
Net Carbs: ~1 gram
Protein: ~2 grams
Ingredients
1/2 cup almond meal
1/4 cup almond milk
1 teaspoon unsweetened cocoa powder (or more, for a darker color and more intense chocolate-y flavor)
sweetener to taste (This is important because it cuts the bitterness of the cocoa powder.  i used a few drops of stevia.)
Directions
Combine all ingredients and mix until throughly incorporated. If the mixture seems too thin, you can microwave it for a few seconds or pop it in the fridge until thickened.
See? I told you it was simple.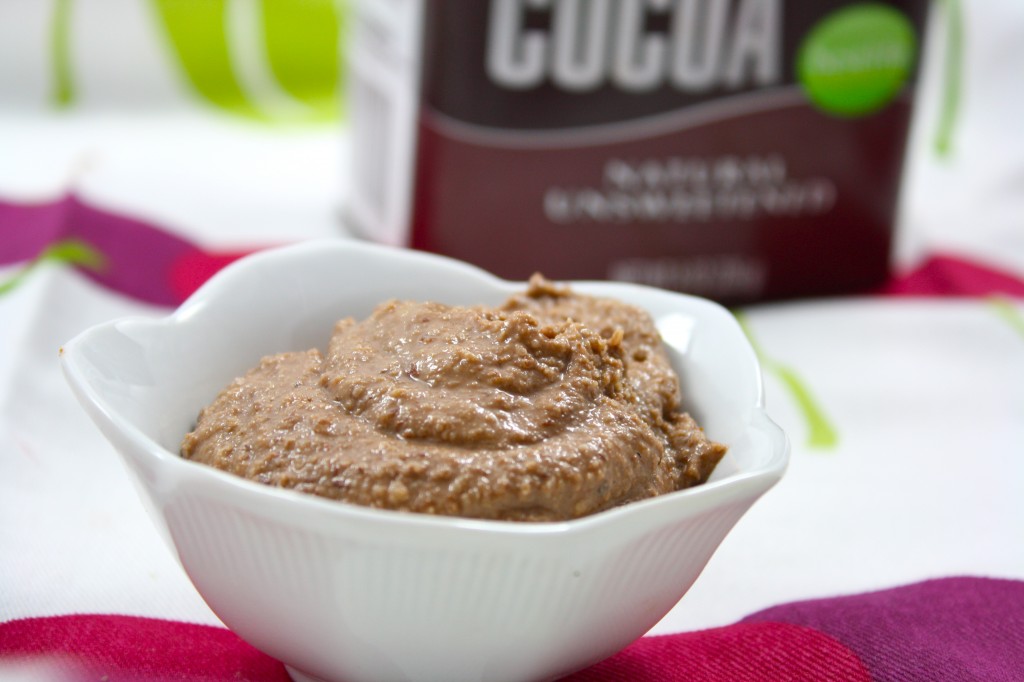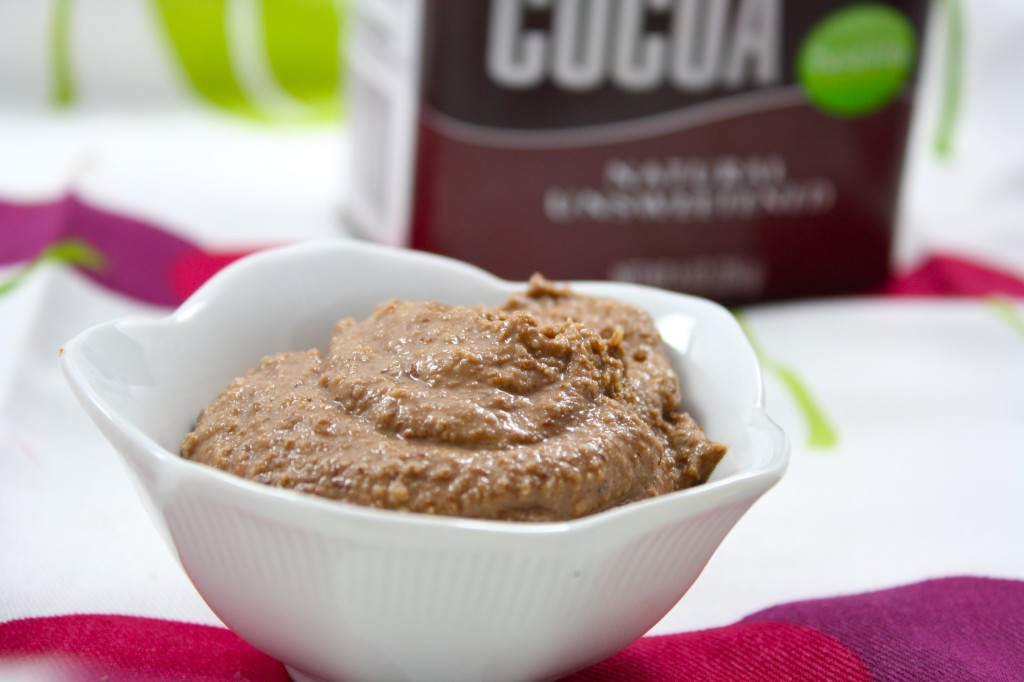 Not to mention simply delicious.
Enjoy!
Kelly M.