I think that just about says it.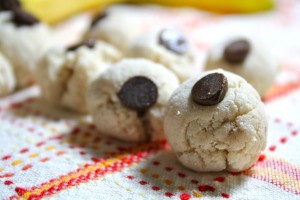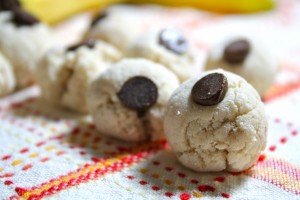 You get incredibly amazingly mind blowingly delicious (and I don't say that lightly), healthy cookie dough for less than 10 calories a pop.
So healthy, you can eat them for breakfast.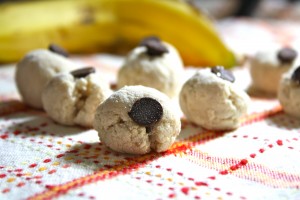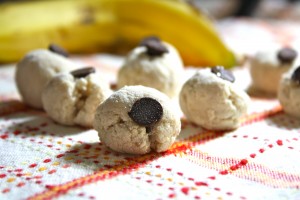 Every day. You'll want to.
You also can't ask for anything simpler. Less than five minutes and five ingredients later, you're in cookie dough bliss.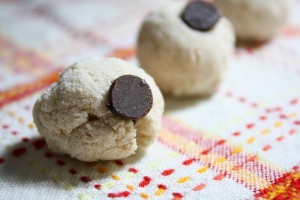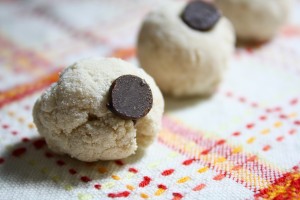 These things are so good, you'll never know they're gluten free, grain free, vegan, low carb, low calorie, fat free, sugar free, and raw. Not to mention incredibly amazing mind blowingly delicious.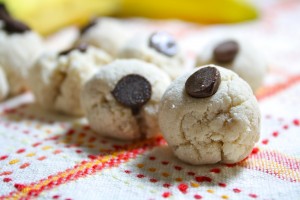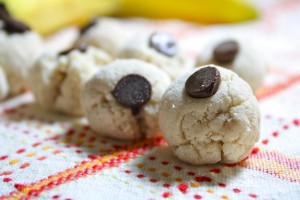 Did I already say that?
Good. So now you get the picture.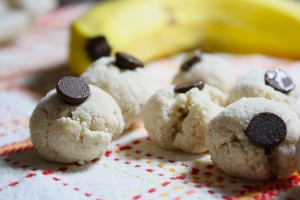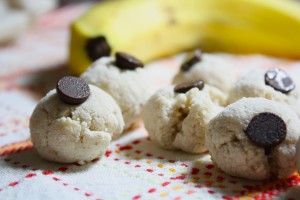 Go make these.
Healthy Cookie Dough (Breakfast) Bites (Gluten free, Grain Free, Vegan, Low Carb, Low Calorie, Fat Free, Sugar Free, and Raw)
Makes about 16 bites (feel free to make smaller or bigger)
You really can't ask for healthier than this. YOu get to eat cookie dough for breakfast. I often just wander into the kitchen and pop on or two of these when I'm hungry. Or I'll chop them up and put them on my oats. They're not a whole meal. but they're good.
Nutrition Info
Per bite based on 16 bites
Calories: 6 (!!!!!!!!!!!!!!!!!) (about 8 or 9 with chocolate chips)
Fat: 0g.
Ingredients
2T coconut flour
1/2 banana (can sub 2.5T applesauce)
3T almond milk
chocolate chips (can use raw, if you want)
sweetener (If you don't want these to be very sweet, then just let the banana be the sweetener. I used about 10-15 stevia drops. Use what you want or have on hand and adjust to your tastes)
Directions
Mash banana, and combine with coconut flour in a small bowl. Add almond milk and stir. Sweeten to taste, but remember some of the sweetness will probably get lost if you freeze these. Mix in chocolate chips, form into balls (I actually form into balls and then press the chocolate chips in) and eat!
Breakfast, lunch, and dinner…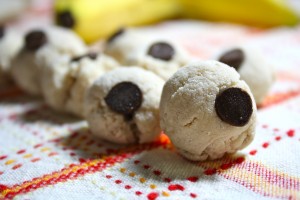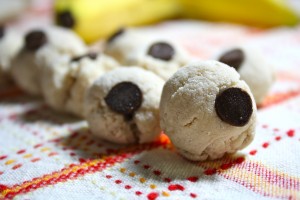 Cookie dough. Yum.
Enjoy!
-Kelly M.
P.S. I took all these pictures with my brand new Canon Rebel XS!
Cookie dough for breakfast? What do you think? Get friendly with the commenting! Respond to others! Meet new people! Oh, and I was thinking of setting up a community forum. What do you think?