There will be no flying pigs here today. Only healthy mozzarella sticks. You have my word.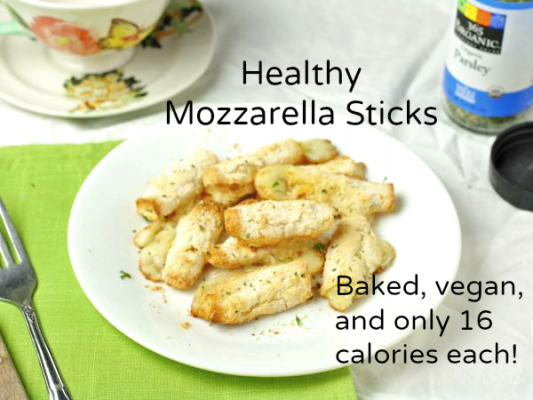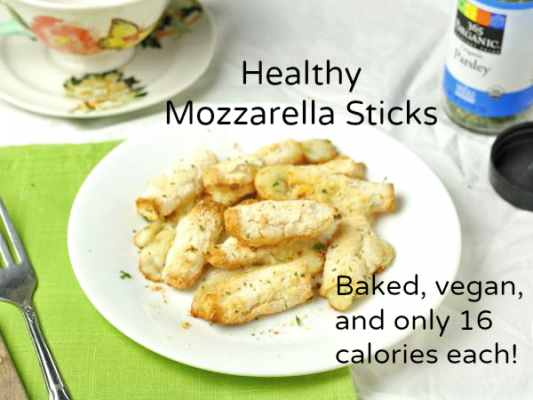 Now I'm not going to lie, fried cheese is kind of up my ally. My seven-year old self is even nodding in profuse agreement. Cheese. Breading. Cheese. Greasy goodness. Cheese. It's gluttony at its finest and it's fantastic.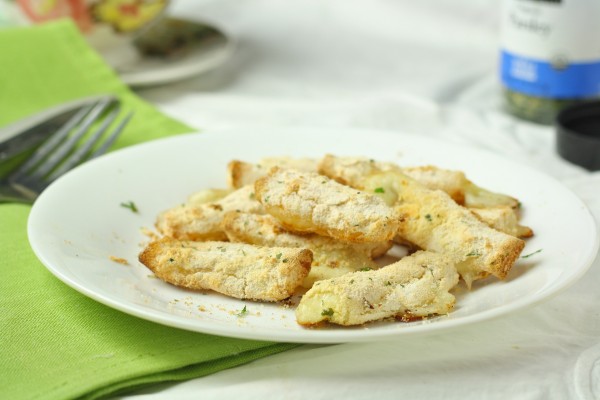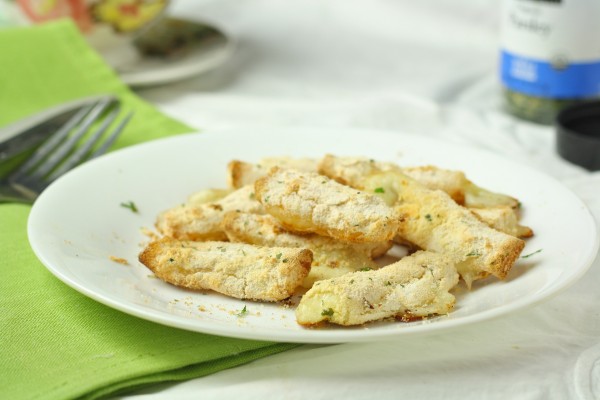 I'll admit I have some fond memories of sitting, all snuggly with my chubby cheeks smiling, in the corner booth of an Applebee's. I (very innocently of course) would hoodwink my parental unit into letting me order all the fried cheese I wanted. Thank goodness gumby pants were all the rage for seven year olds in 2004.
Unfortunately for those of us who like to fit into our little jeans in 2013, this fantastic gluttony does not exactly fit into the game plan. So. What to do…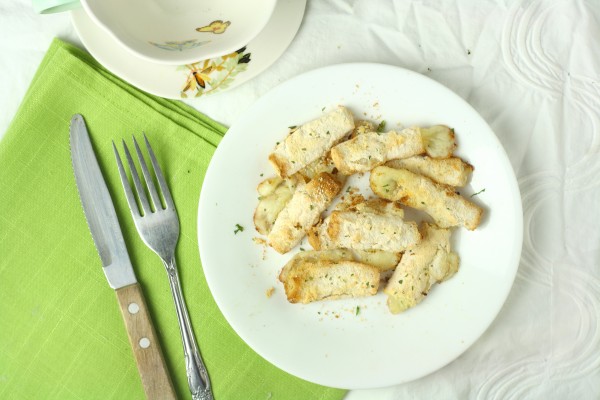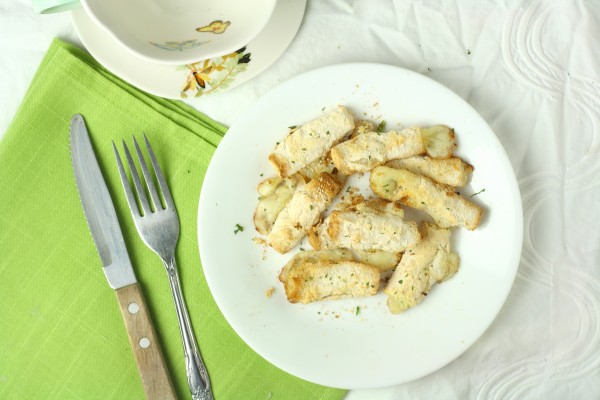 Hmm.
Lightbulb! Since I have this brilliant contraption called an oven and some know-how, I think I could lend you a hand in this area. All  you need is some cheese (vegan or not), milk (almond or not), and any kind of flour you want. Yes, you read that correctly. ANY KIND OF FLOUR YOU WANT. No more midnight runs to Whole Foods to get coconut flour. That's my job.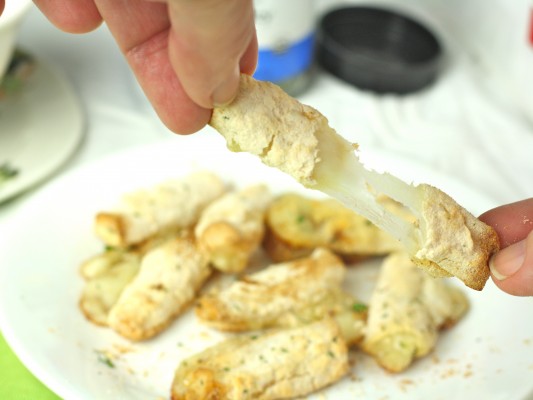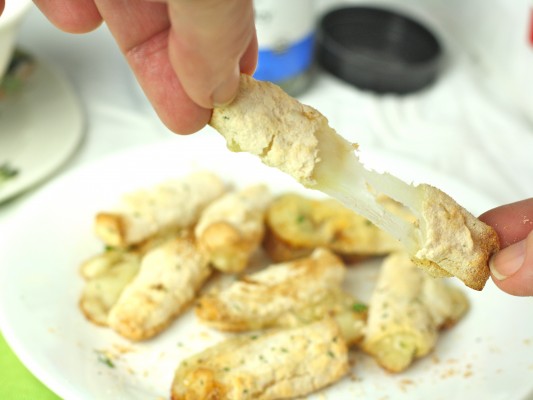 Now you can leave the crazy ingredients to me! Nothing can stand between you and your cheese. After all, isn't the cheese beautiful?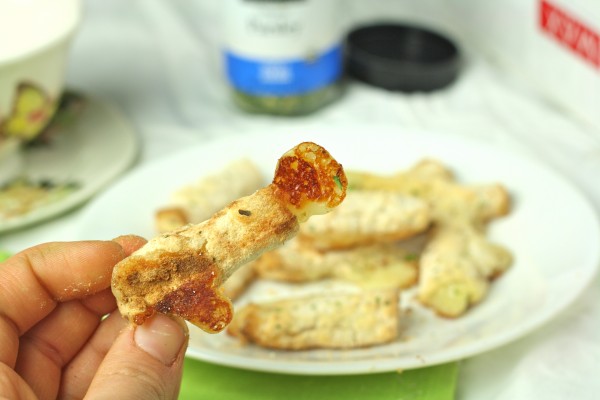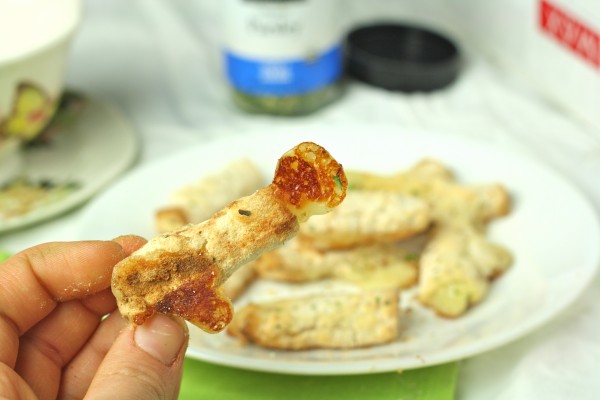 Dedicated to Ellie and and a healthy, happy birth to her baby girl Selah. Sending you love, positivity, and cheese!
Yield: 6 servings (24 pieces)
Healthy Mozzarella Sticks (Baked/Vegan/Grain Free/Paleo)
5 minPrep Time:
10 minCook Time:
15 minTotal Time:
Ingredients
6 sticks of reduced fat string cheese (See note below for vegan version)
1/3 cup almond milk
¼ cup coconut flour
1 teaspoon dried basil
1 teaspoon dried oregano
pinch salt and pepper
Instructions
Preheat oven to 350 degrees Fahrenheit. Spray a small cookie sheet with nonstick spray and set aside.
Cut a cheese stick in half widthwise. Cut each half in half again lengthwise to result in four even pieces that are half the length and width of the original cheese stick. Pour the almond milk into a small shallow bowl and set aside. Place the coconut flour in another small shallow bowl and add in the dried basil, dried oregano, salt, and pepper. Dip one of the cheese sticks into the almond milk, then dredge it in the coconut flour mixture until evenly coated. Place it on the prepared cookie sheet and repeat with the remaining cheese pieces. Make sure not to overcrowd the cheese sticks on the baking sheet! Bake in the oven at 350 degrees Fahrenheit for 6-7 minutes, then turn the oven to broil, place them under the broiler, and cook for 1-2 minutes, or until golden. Let cool slightly and devour. Once cooled, they should keep in the refrigerator for at least three days (although they certainly haven't lasted that long unconsumed in my house yet).
Notes
Good news! I am 99.7% sure you can use whatever flour you like for this recipe. White whole wheat flour worked beautifully, and I imagine the flour you would like to use (whatever it may be) would work well too. If you give it a try, please do let me know! For a vegan version, use vegan string cheese or cut up a block of vegan cheese. For a low sodium version, omit salt and use reduced sodium cheese. I used Sargento brand reduced fat cheese. I imagine other types of cheese would work as well.
7.8.1.2
217
https://www.foodiefiasco.com/healthy-mozzarella-sticks-bakedvegangrain-freepaleo/
Nutrition
And the best part? You really could eat the whole batch… but you didn't get idea that from me. I certainly haven't done it more than twice.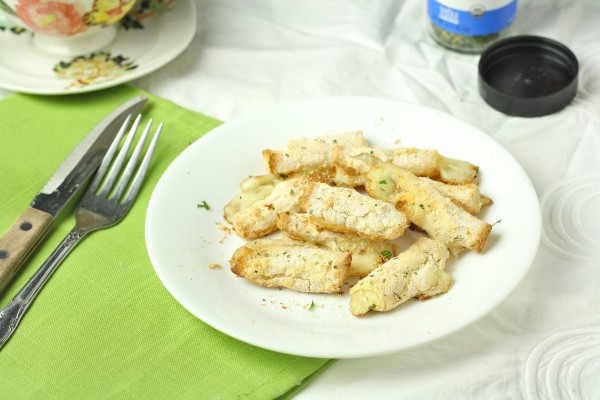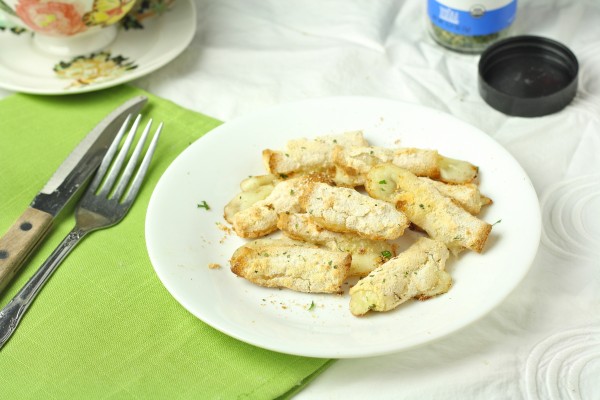 What are your guilty pleasures, childhood or current?
Along with the fried cheese of my childhood, I am not afraid to admit I am on season 4 of Gossip Girls. (Blair and Chuck are terrible! But, for some reason, they're not terrible together. I don't understand it, yet I still really want to sing at their wedding.) What about you? Open ears and open arms.