Welcome to Pretzelpalooza. It's time to get excited.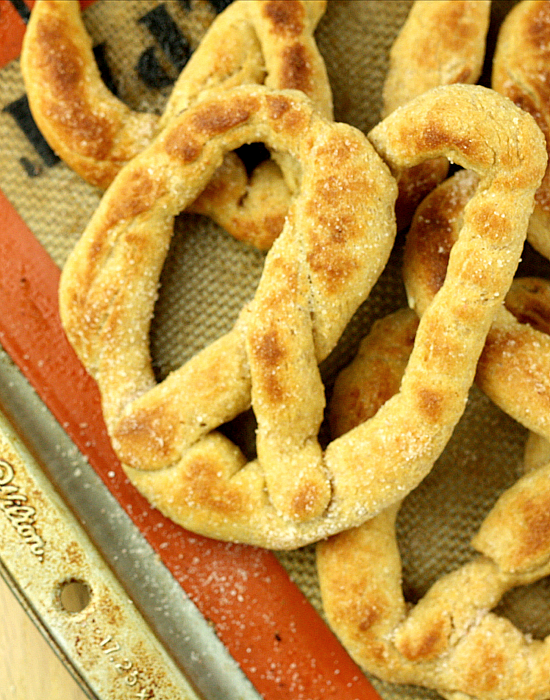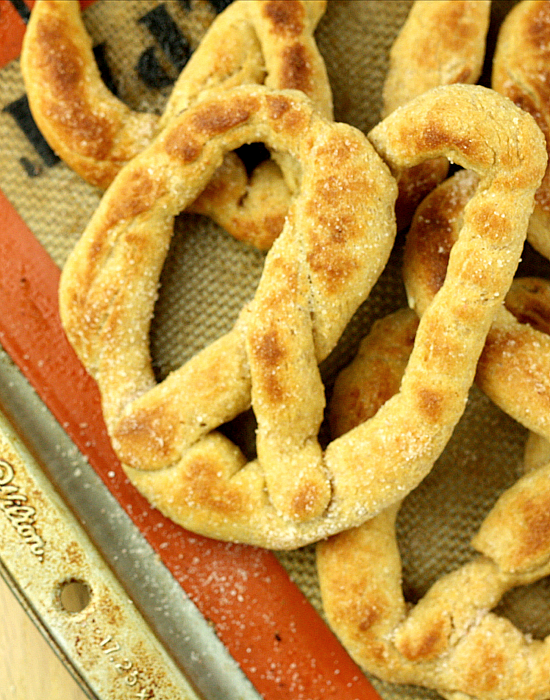 I know I said I already had a favorite recipe, but I think that just changed. These pretzels are pretty darn flippin' fantastic. They're easy (ready in under 45 minutes!), low calorie (90 calories!), and whole wheat (whole wheat!). They may just take the cake. Or the pretzel.
And that's saying something! A favorite? Out of ALL my recipes? Do you know how many recipes I have? Great! Because I don't. But I know it's a lot. So therefore I can say from a very astute educated technical standpoint that these homemade soft pretzels rock. Hard. (And I made an extra special version for my gluten free/grain free/paleo friends! Those ones are only 70 calories each!)
This post has 18 pretzel pictures in it. Eighteen. That's a lot. That's so much that I had to say the number twice, and I even wrote it out once. Needless to say, this truly is pretzelpalooza.
It's show time. Lights! Camera! Pretzels!!!
First, you're going to make your water all nice and toasty. But not too toasty. Yeast is pretty finicky. I really didn't want to be a yeast murder because if I was they would make a movie about me called the yeast murder. And although I've always wanted to star in a movie, this would not be my subject matter of choice.
The point? Make sure your yeast is the right temperature. (Just check the package of your yeast to be sure.)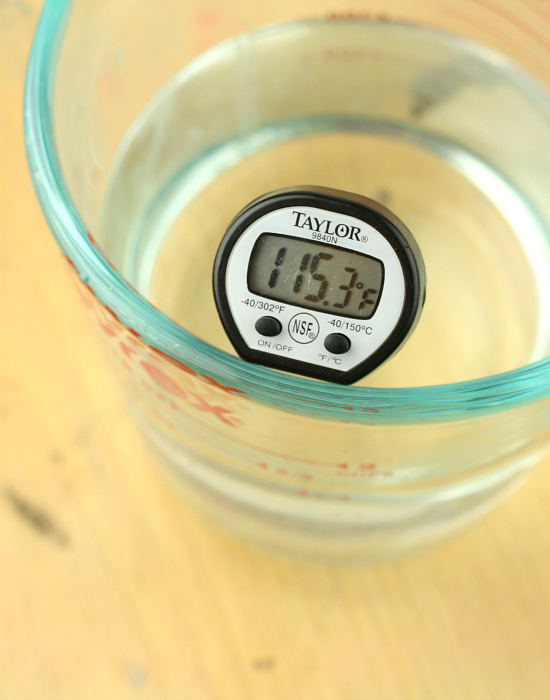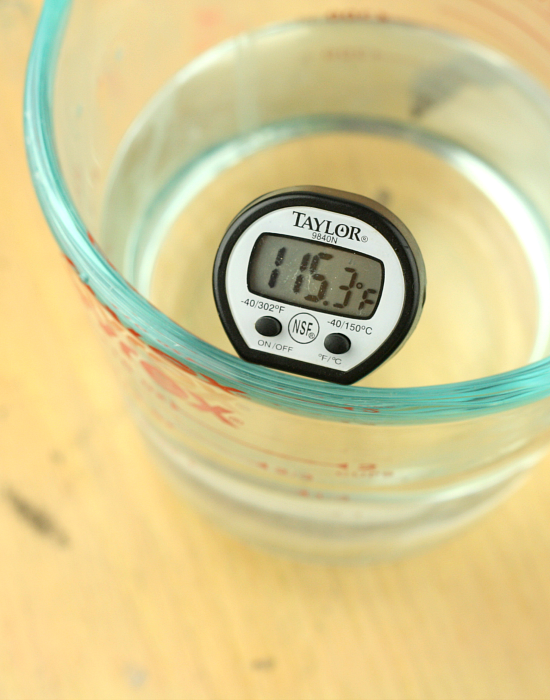 Next you knead to add in the rest of your ingredients. (Okay I'm done with that joke. Almost.) If you don't have a KitchenAid stand mixer, you really need to fix that. Like, yesterday, if at all possible. You can always use some old-fashioned (wo)manpower to knead the dough and call that your workout for the day, but that just seems less shiny and awesome.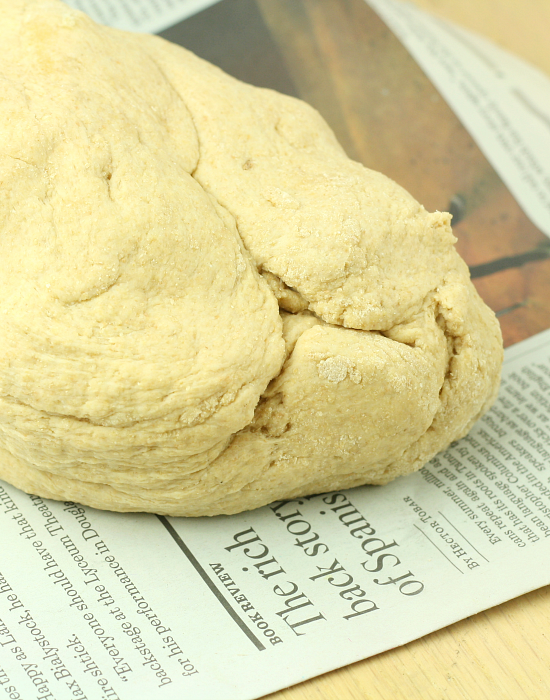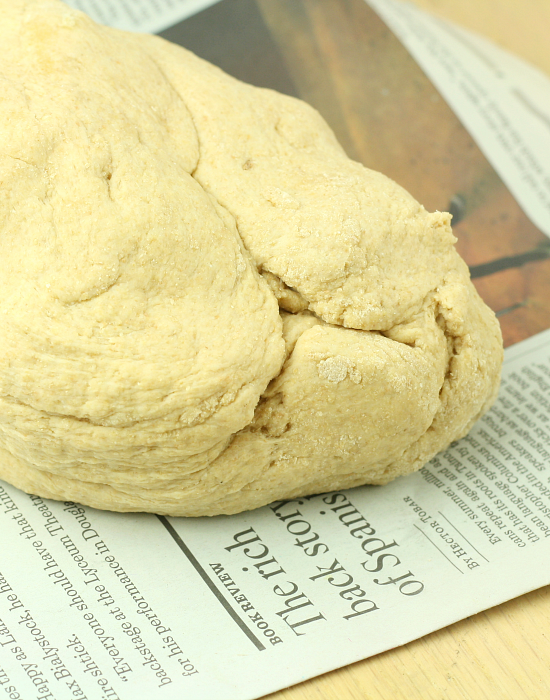 Now get your dough onto all fours. Or simply cut it into four pieces. Tee hee.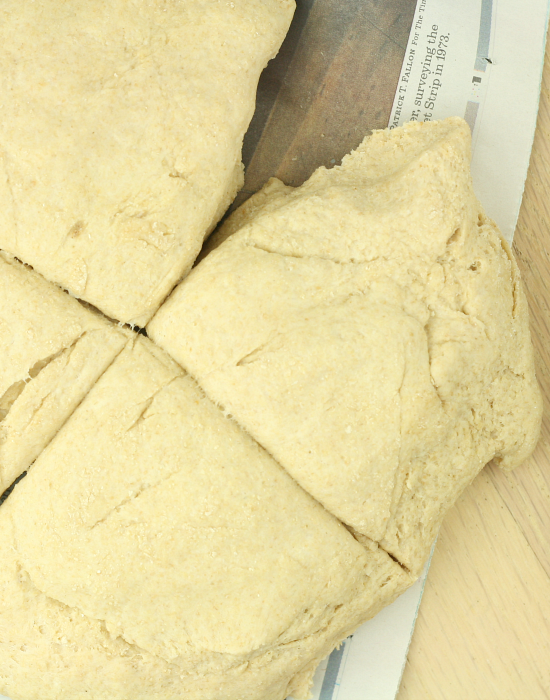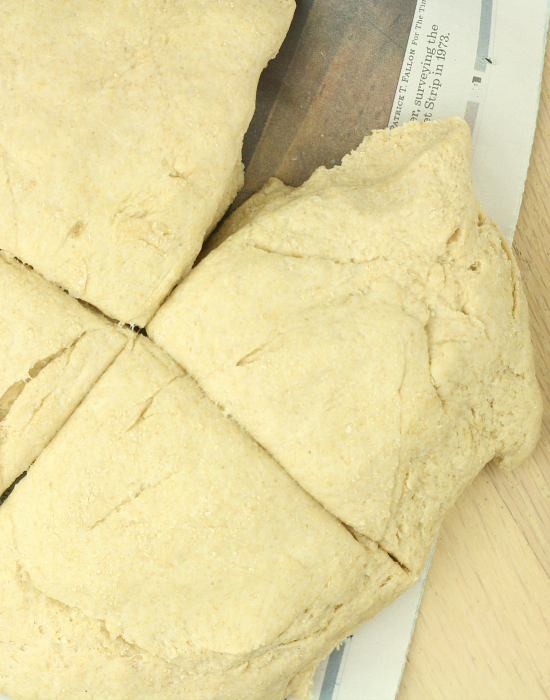 Because cutting your dough into four pieces was so fun, you're going to do it again!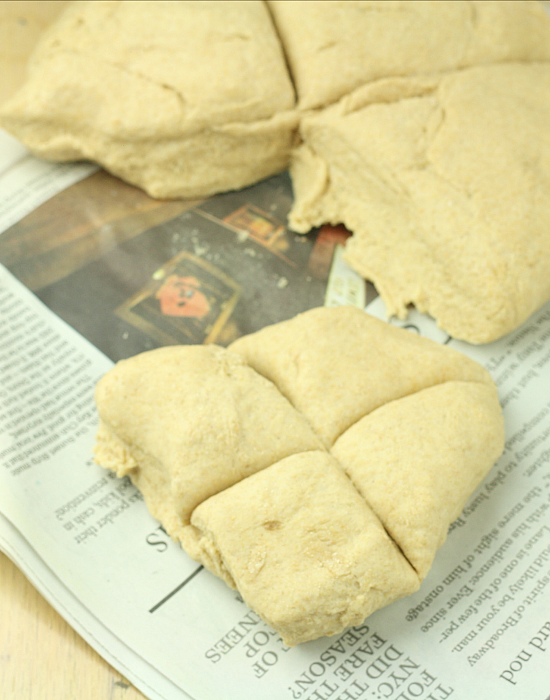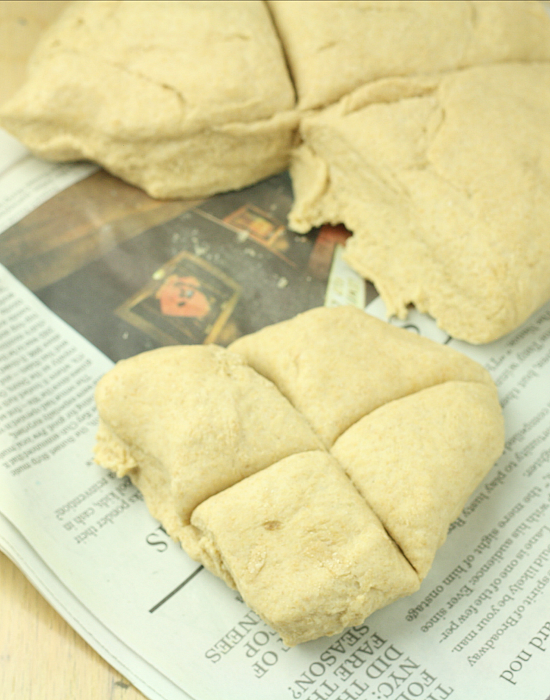 See? Dough cutting! Fun!
I'm sorry. Pretzels make you giddy. Go with me on this.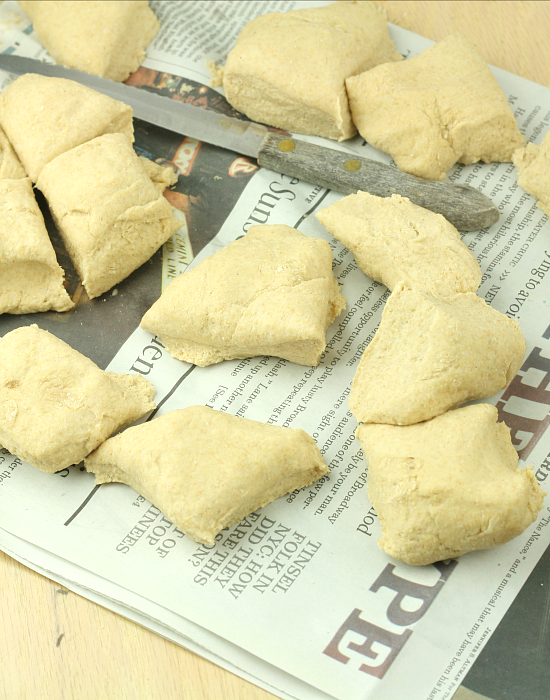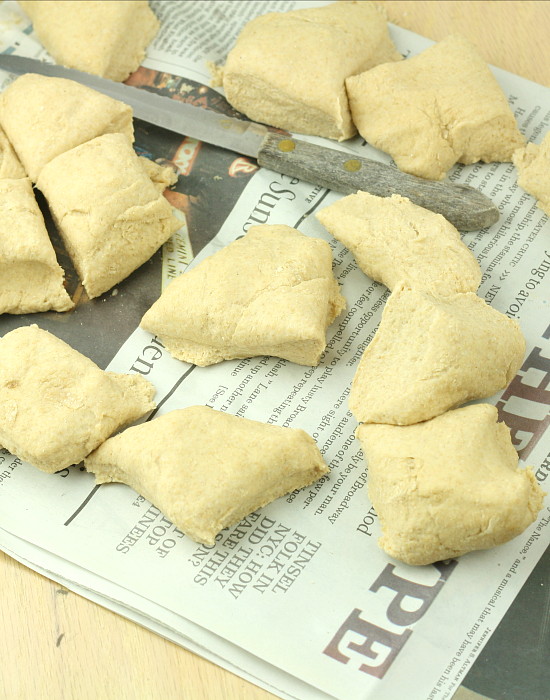 This is the super cool yet moderately time-consuming part. You know those apron-clad pretzel folk weighing and shaping balls of dough Outside Auntie Annie's pretzel shop? How did they do it so quickly? So precisely? And without eating any dough?
They're about to have nothing on you (well, minus the eating part). Welcome to Pretzel Shaping Like a Ninja 101.
Just so no one gets freaked out, we'll start with the easiest one.
Pretzel roll: Roll ball of dough into shape resembling a ball. Scour with knife. Bake. Eat. (And not necesarily in that order. Pretzel dough tastes pretty darn fantabulous.)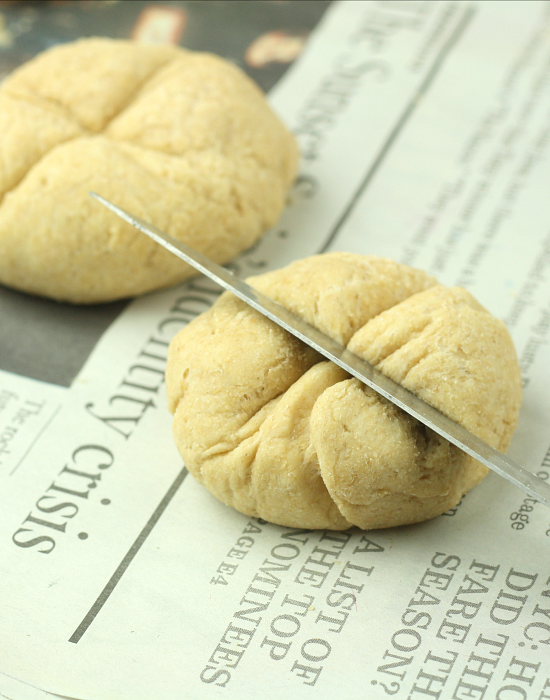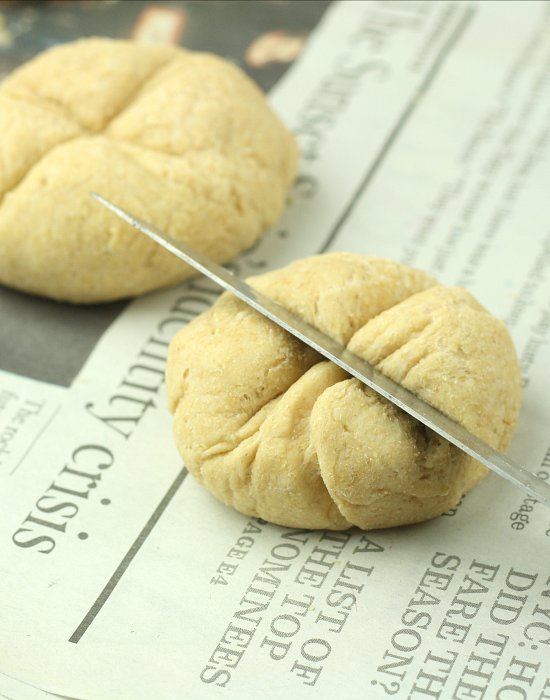 The rest of the shapes require rolling the dough balls into long thin ropes. I found it least tedious to do this by rolling the dough between the table and your hand. Whatever makes you feel most pretzel ninja-like.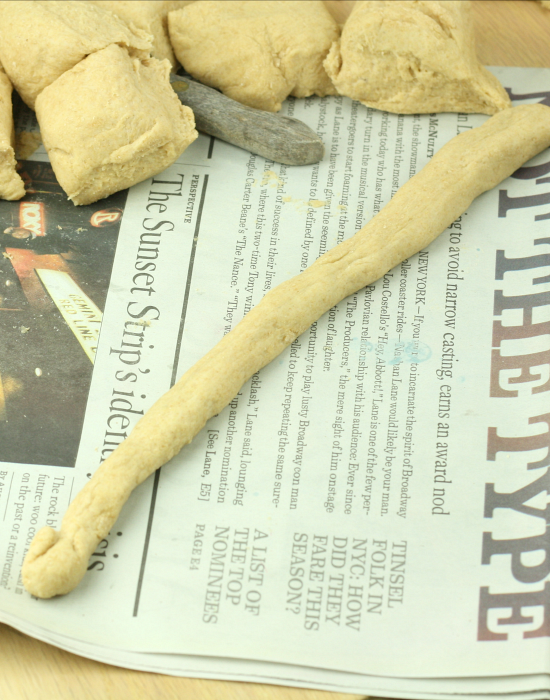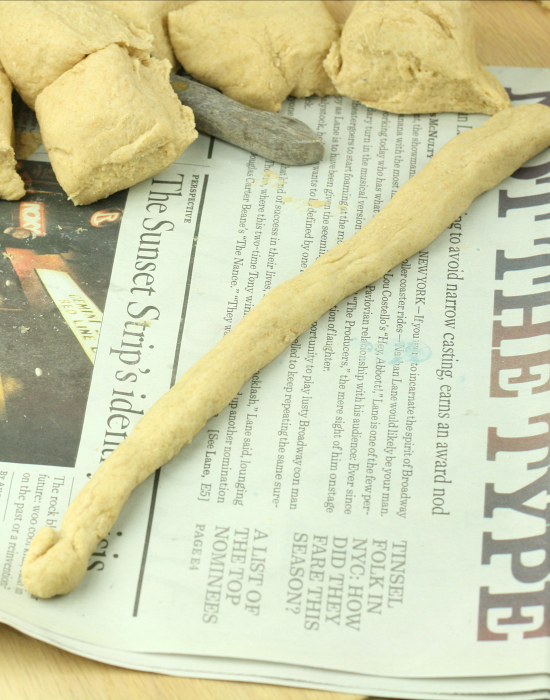 Now for the main event! Soft pretzels. It's go time.
Admittedly, this is putting my powers of description to the test, but I'm going to try here. To start, you're going to take your dough rope and bring it so the two loose ends are right next to each other. Think of a U shape, but tighter.
Next you're going to make a twist in the two ends about half way up. Now you should have a dough thing that has a loop at the bottom, a twist in the middles, and two loose ends at the top. Now you're going to take the two loose ands and bring them down towards the loop. Tuck them under the loop and press gently so everything holds together.
What keeps these low calorie is that they are less dense, so now what you want to do is gently pull on the pretzel so it becomes larger and thinner.
God willing and the creek don't rise, the final result should look something like this.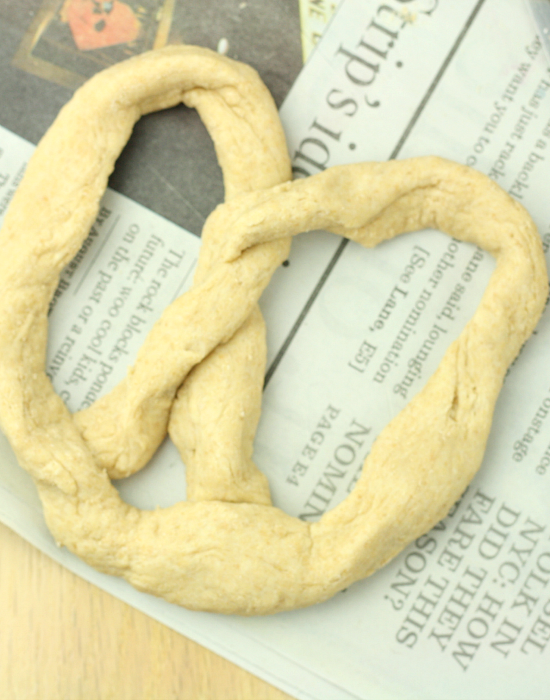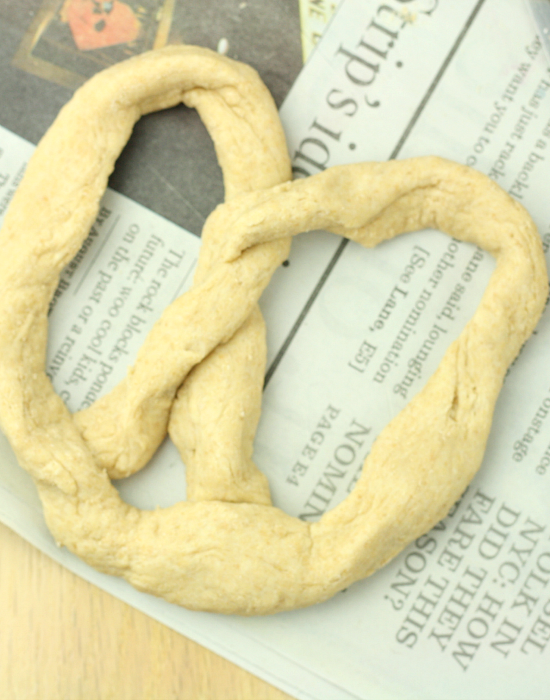 May the force be with you.
Moving right along! This one is pretty easy. Take your dough rope. Do nothing. Bake it. Eat your pretzel stick.
And they all live happily ever after.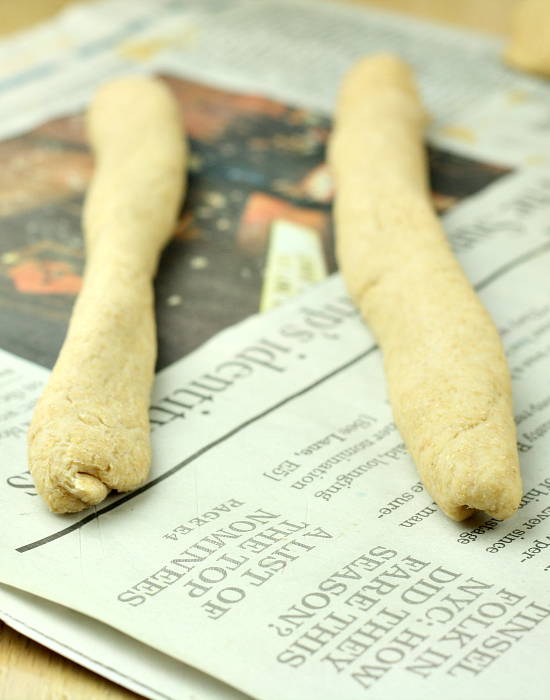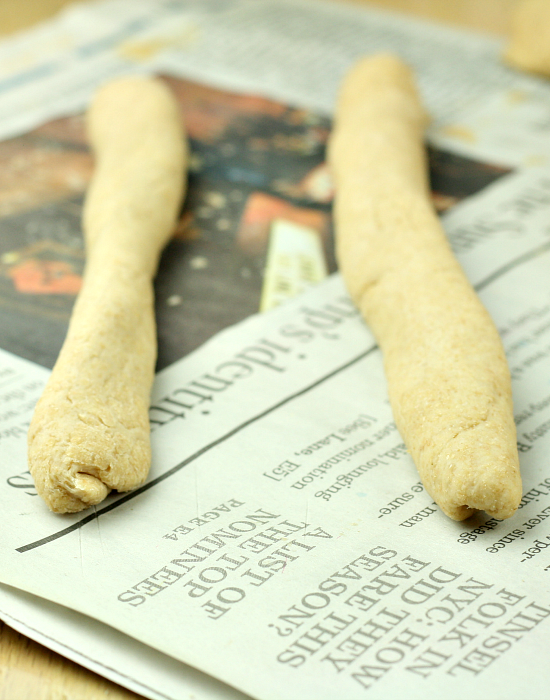 If you want to embrace your childhood infatuation with Sbarro garlic knots, knot up those sticks and go to town. It's easy and 10000000 times better than those greasy salty carb balls of food courts past.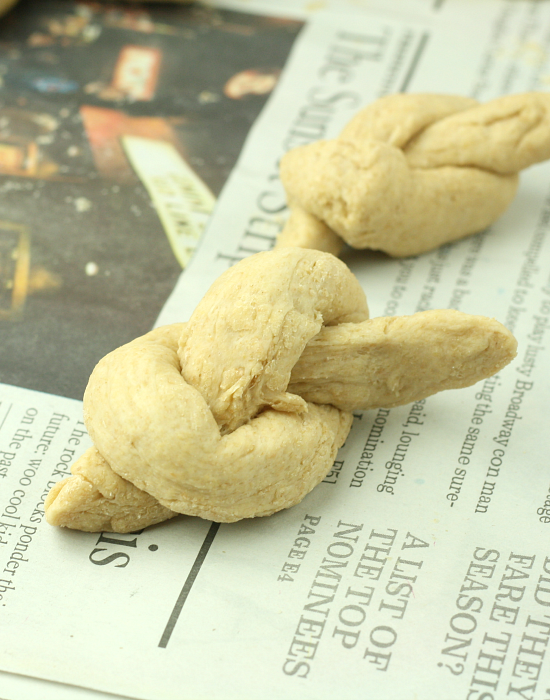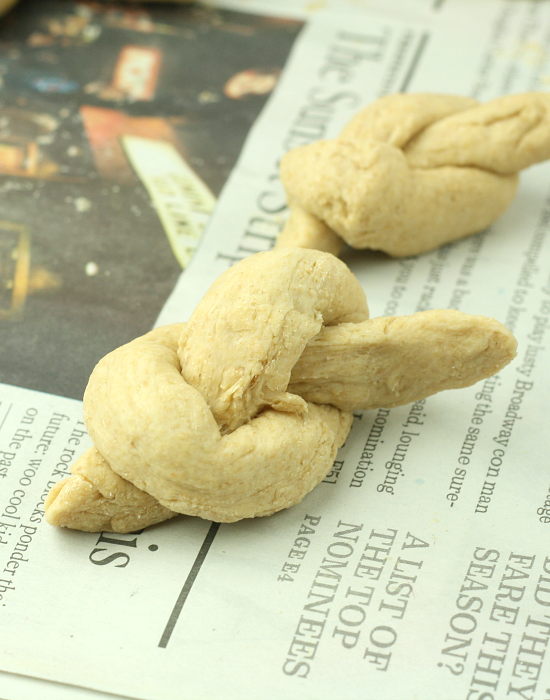 Last but not least, we have the (arguably) cutest shape: pretzel bites. They're just so poppable! It's too easy to eat 2. Or 7. I won't admit to eating any more than that.
All you do is take your dough rope and cut into into teeny little pieces so cute you could just eat them up.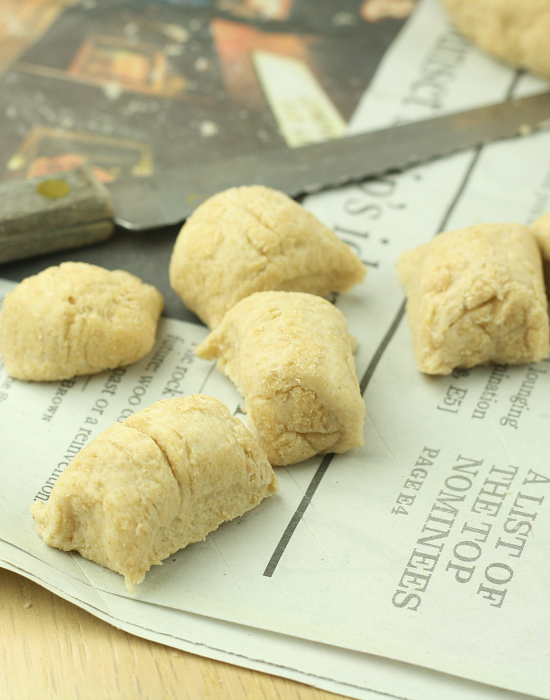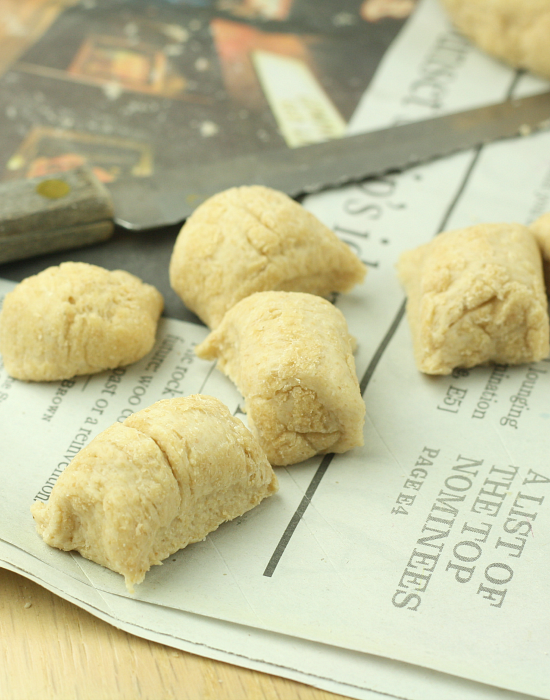 Thank goodness the baking time is only 10 minutes. I'm not sure I could make it much longer.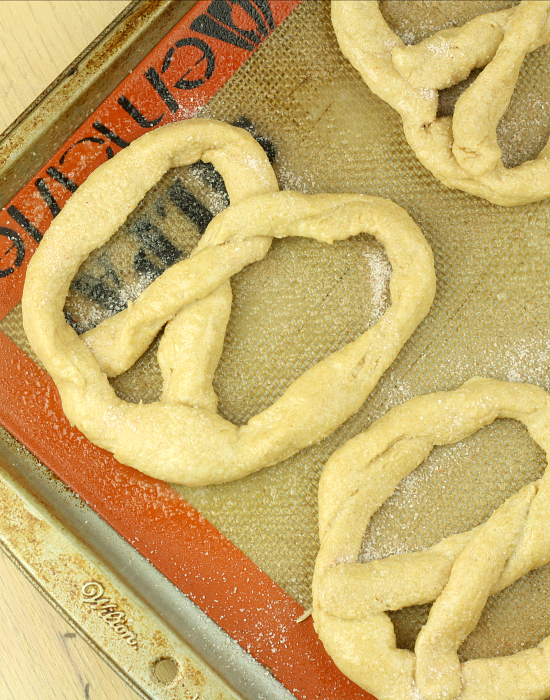 Behold you handiwork. And make sure to eat at least three.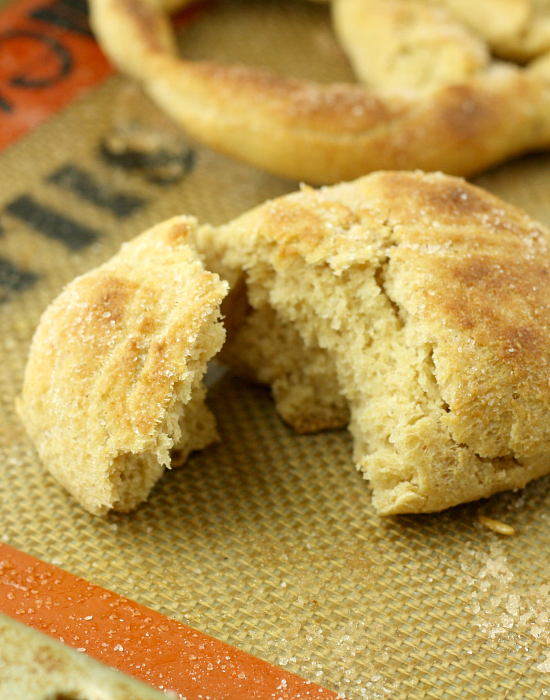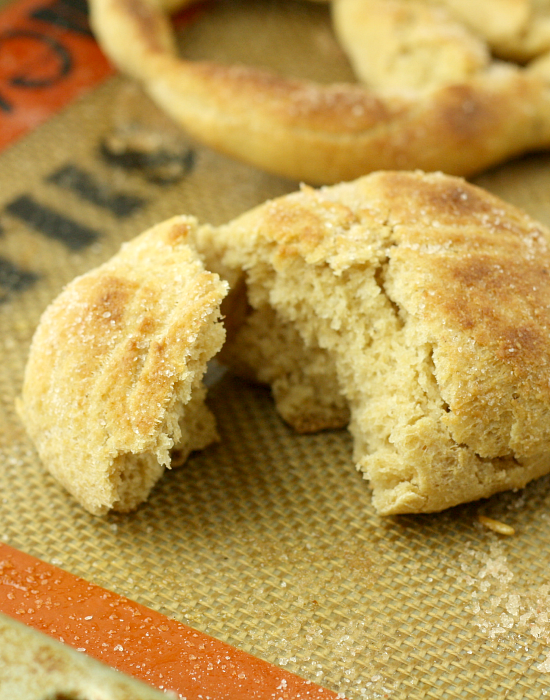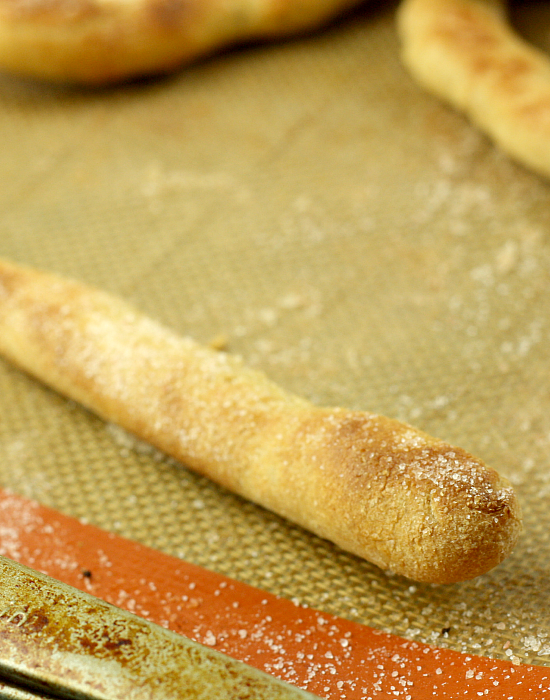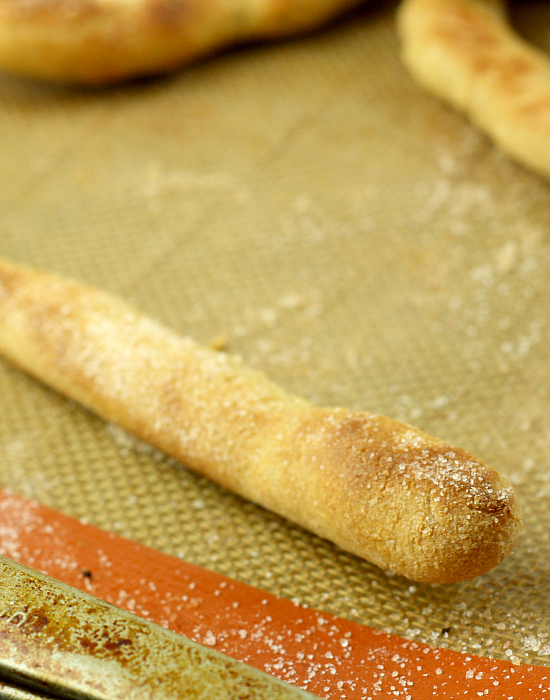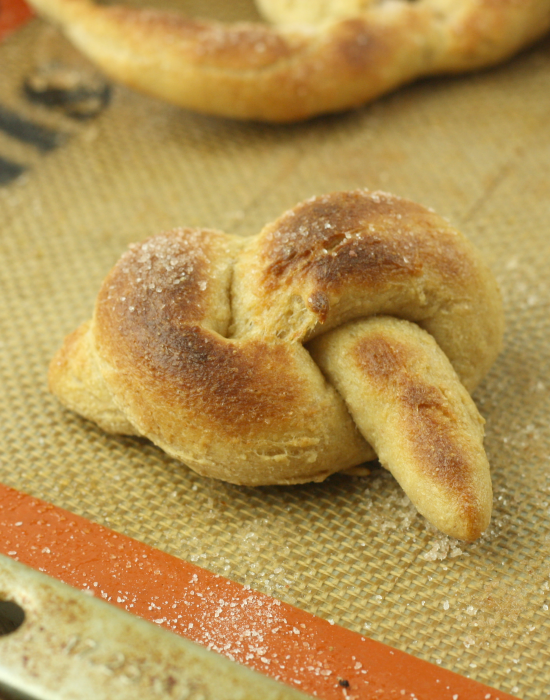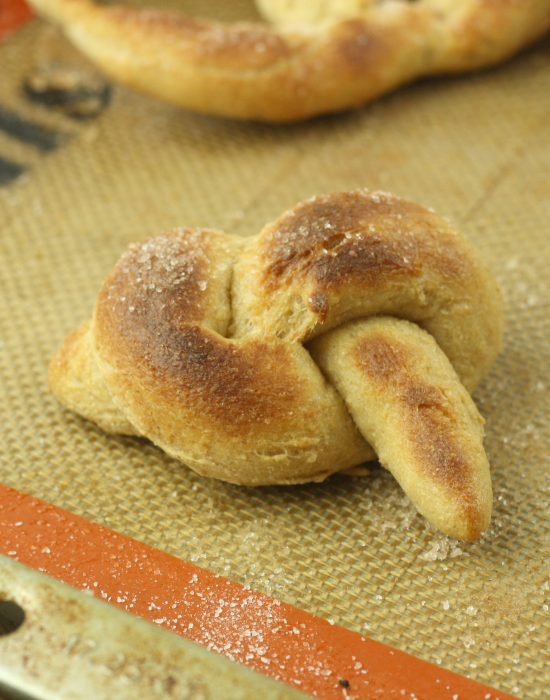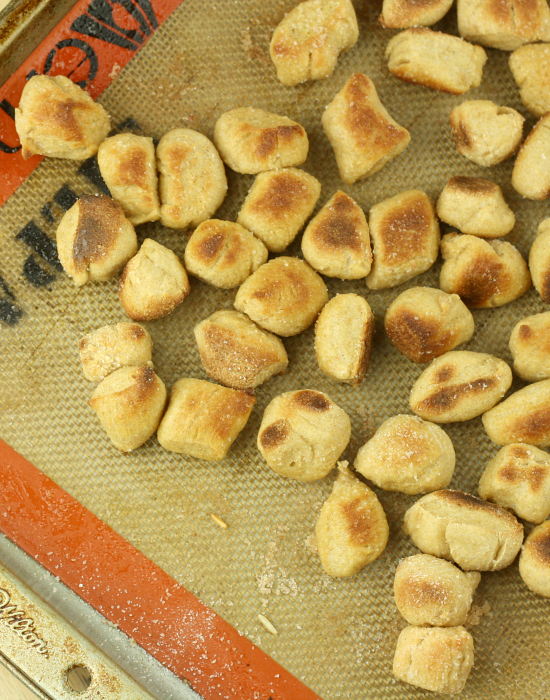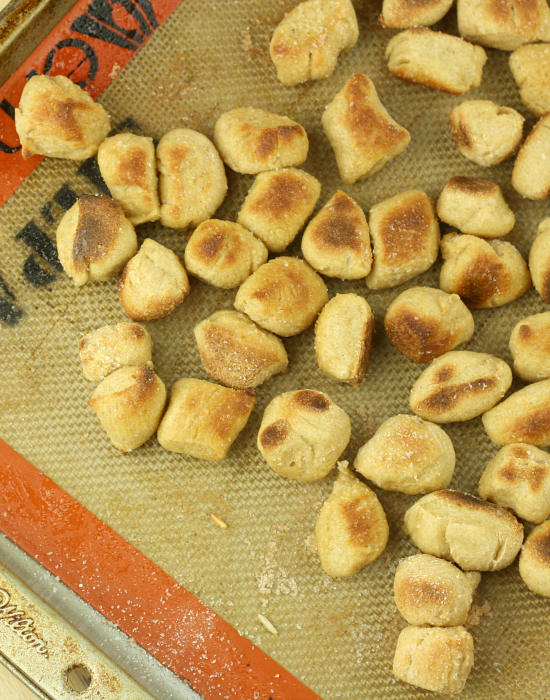 Adapted from Chocolate and Pretzels.
Please note: The following recipe is NOT gluten or grain free, so please click for the recipe that is.
Yield: 16 pretzels
Easy Homemade Soft Pretzels 101
25 minPrep Time:
10 minCook Time:
35 minTotal Time:
Ingredients
For Pretzels:

1 1/2 cups warm water, 110-120 Degrees Fahrenheit (See note below)
2 1/4 teaspoons active dry yeast
2 teaspoons honey OR 1 tablespoon cane sugar
1/2 teaspoon salt
3 1/2 - 4 cups white whole wheat flour

For toppings:

For salty pretzels: kosher salt
OR
For cinnamon sugar pretzels: 2 Tablespoons erythritol or cane sugar combine with 1/2 teaspoon ground cinnamon
Instructions
Preheat oven to 425°F. Line a baking sheet with parchment paper or a silicone mat and set aside.
In the bowl of a stand mixer or a large bowl, combine the warm water and yeast and let sit for 3 minutes.
Stir in sugar and salt. Slowly stir in the white whole wheat flour until the dough comes together and is not too sticky. Knead the dough (either by hand or with the mixer's dough hook) in the bowl until the dough is smooth but not overworked, about 3-5 minutes.
Turn the dough ball onto a lightly floured surface. Using a sharp knife, cut the dough into four equal parts. Cut each part into four more equal parts, for a total of 16 balls of dough.
To form the pretzels, roll one of the balls of dough into a long thin rope. Put the two ends of the rope next to each other to form a tight U shape. Twist the ends together once so the twist is about half way down the U. Bring the two loose ends down to the loop at the bottom below the twist. Tuck the two ends under the loop and press so the dough adheres to itself. Gently pull on the pretzel so the dough becomes thinner and the pretzel becomes larger to form a nicely sized pretzel.
As for other shapes, you can bake the ropes for pretzels sticks, knot the ropes for pretzel knots, cut the ropes into little equal sized pieces for pretzel bites, or roll the dough into balls and scour the top for pretzel rolls.
Lay the pretzels on the prepared baking sheet and spray with cooking spray (this helps the toppings stick). Dip the sprayed pretzels in a shallow bowl filled with your topping of choice (salt or cinnamon sugar) and place back on the baking sheet. Bake in the oven at 425°F for 10 minutes, then broil for 30 seconds or until golden. Devour.
Notes
Remember, this recipe is NOT gluten free/grain free/paleo. Please see the link above for the version that is.
Nutritional information calculated with 3 1/2 cups white whole wheat flour and kosher salt as the topping.
7.8.1.2
284
https://www.foodiefiasco.com/easy-homemade-soft-pretzels/
Nutrition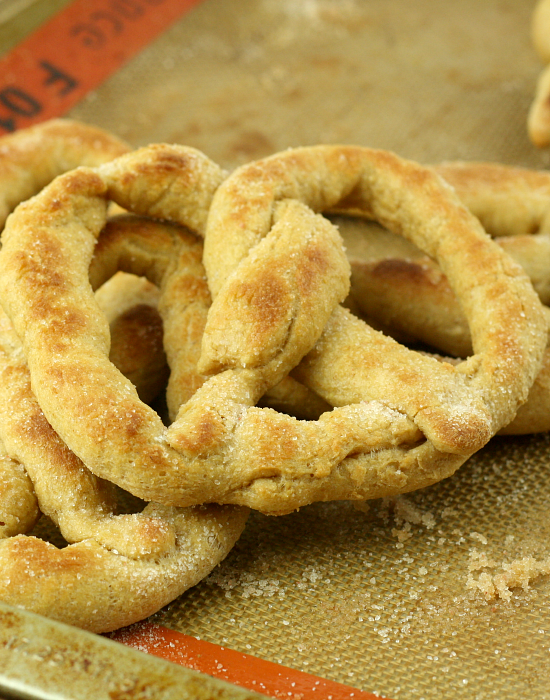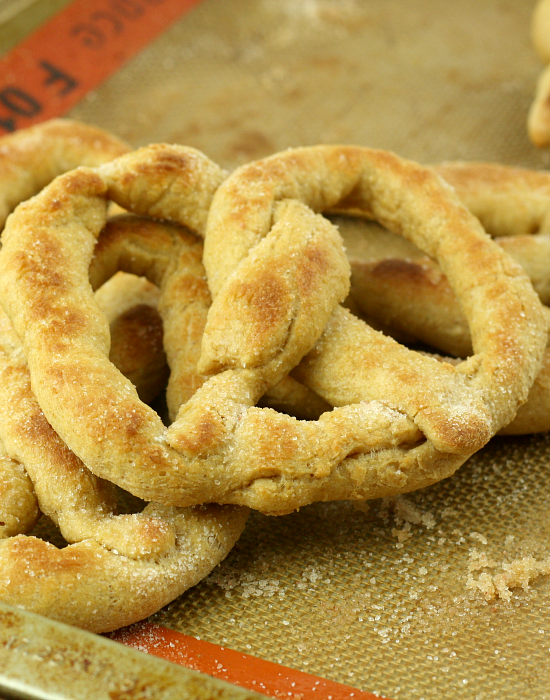 Which pretzel shape will you make?
Because you are making them. Please do let me know!