So coffee really does go with everything.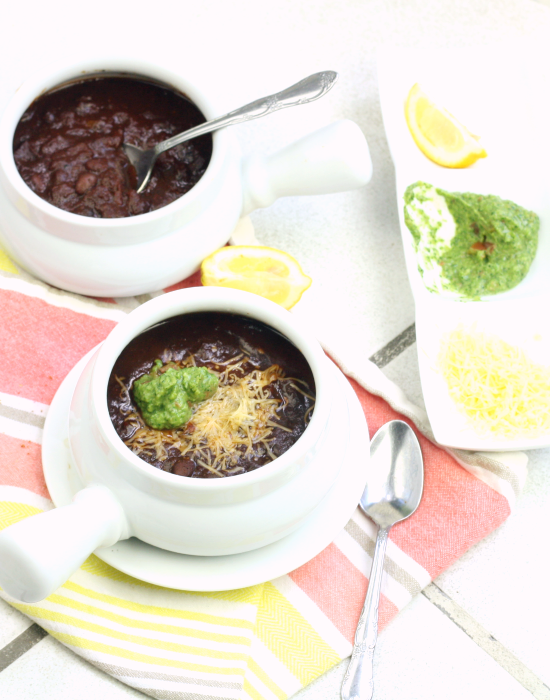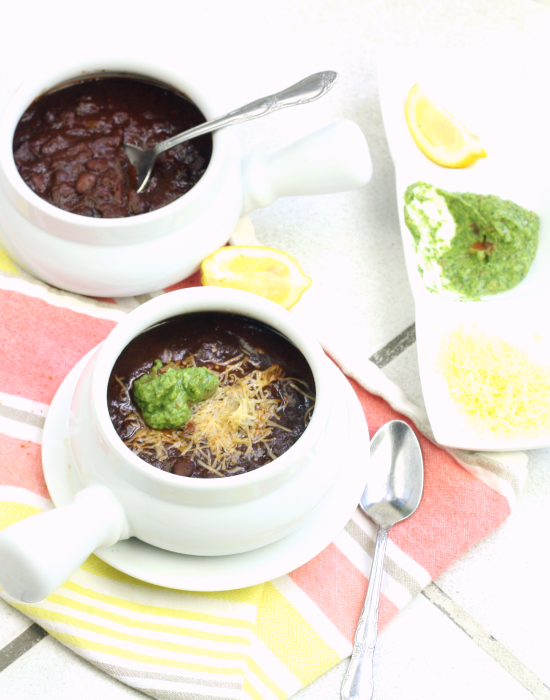 I knew it. Coffee is the secret to conquering late nights and blue ribbons at the chili cook off.
The effort to deliciousness ratio here is ridiculous.  You do almost no work and in turn are rewarded with the soup form of a miracle.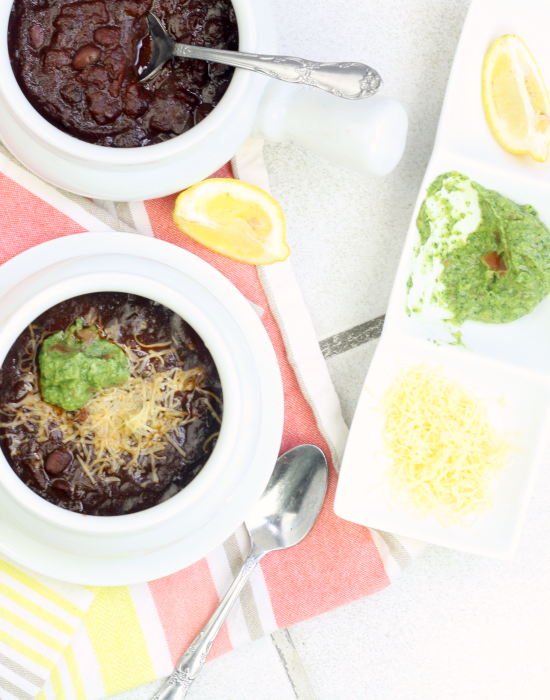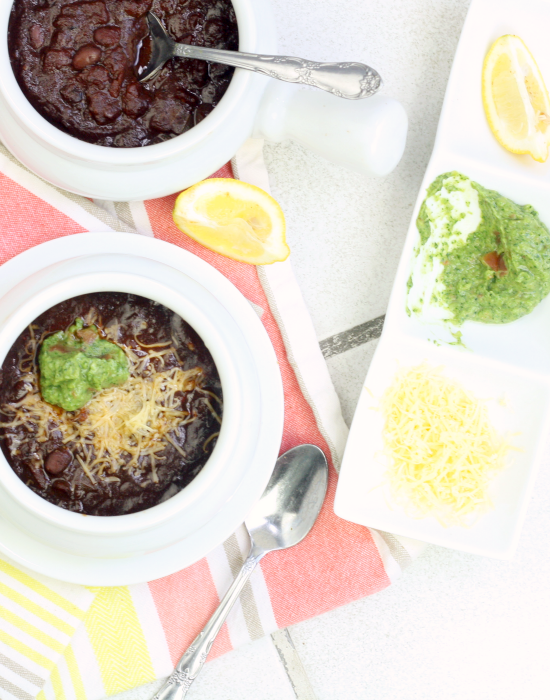 Depending on how the weather is where you are, you either live on piping hot chili or take an ice bath at just the thought of it.
I am currently in love with both. It's triple digits this week in LA, but next should be about half that. Thanks for the gift, Mother Nature! (No, not that gift. Get your mind out of the gutter.)
The pearl of wisdom that makes chili the perfect warm weather food? Gazpacho! Just enjoy this chili chilled (chilly chili!) and you're in for quite the treat.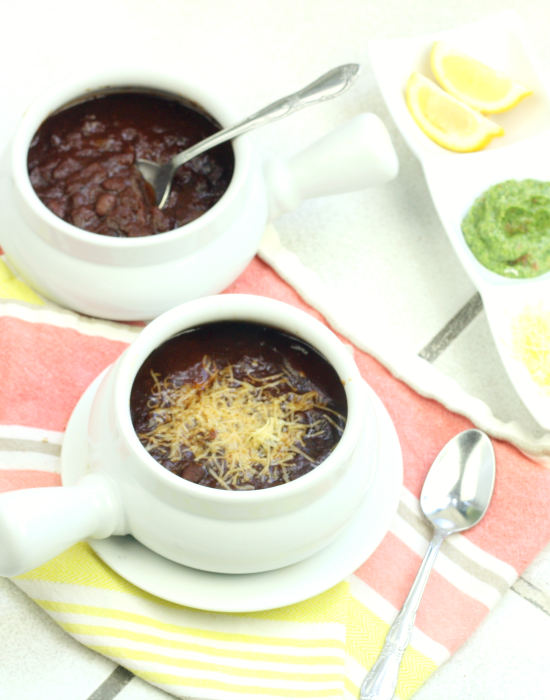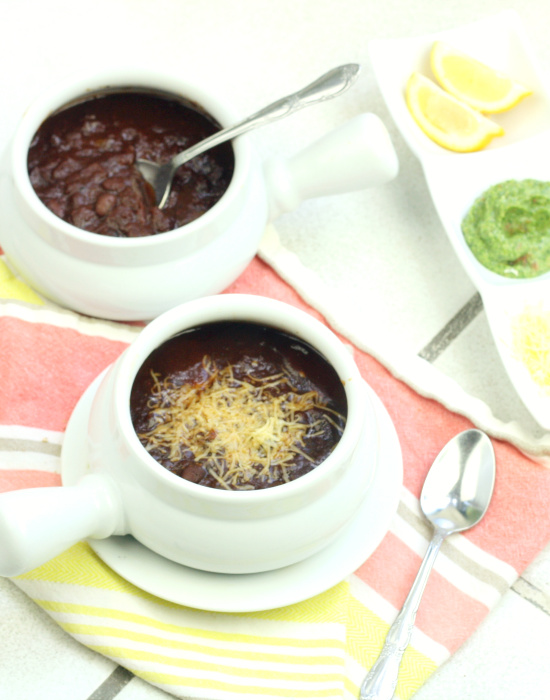 To prepare the chili, you literally throw a bunch of food into a pot and cook. Okay, not literally. But aside from the food throwing part, it's literally that easy. (Like, oh my gosh. I'm becoming a valley girl. Someone literally help me because I can't even.)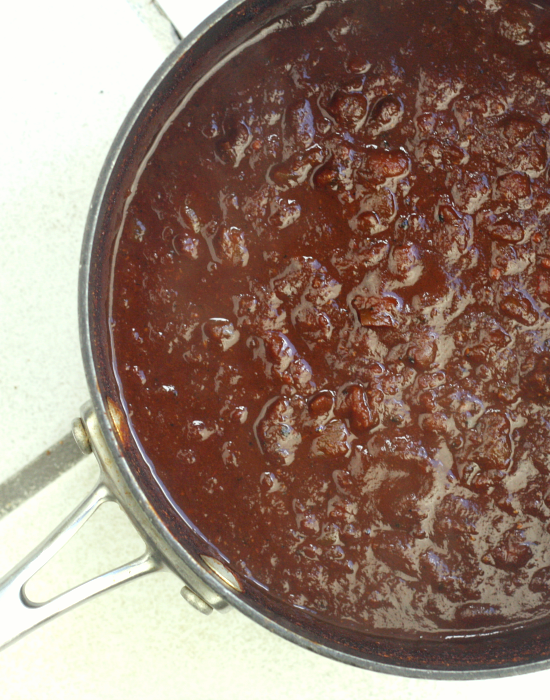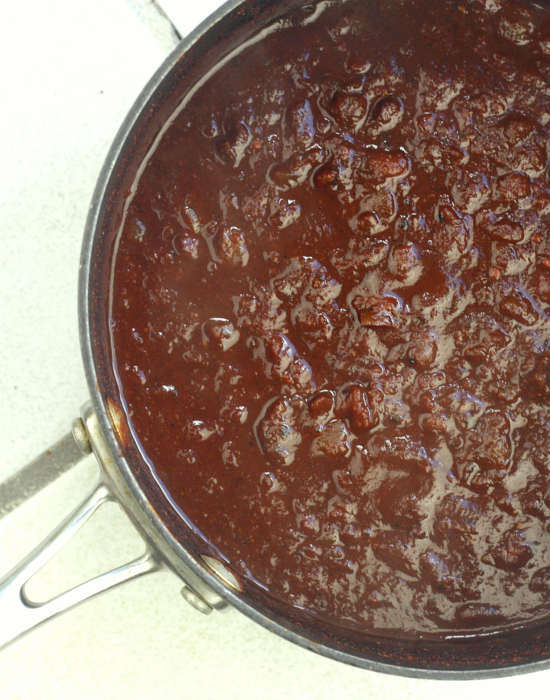 The secret to the incredibly complex flavor is time and espresso. (Hmm. The same could be said about how I pass my classes.)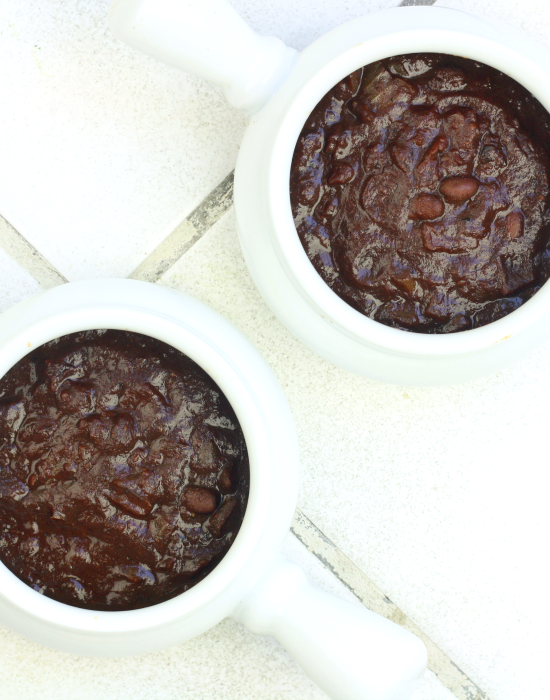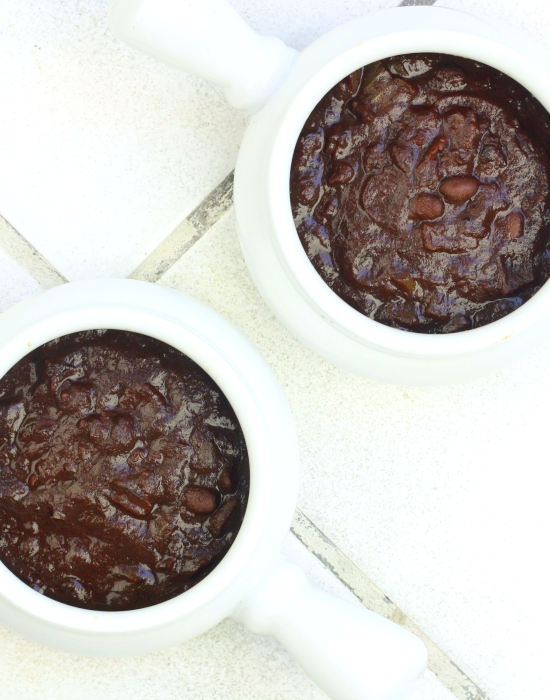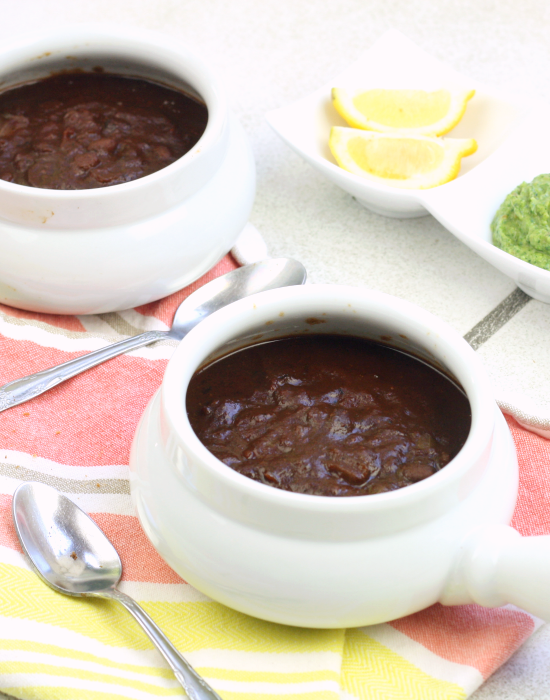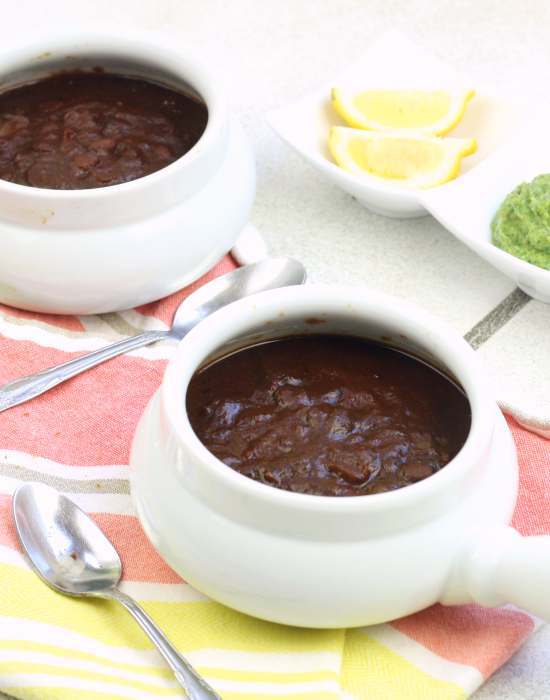 All that's missing is a mountain of cheese. An Everest of cheddar, if you will.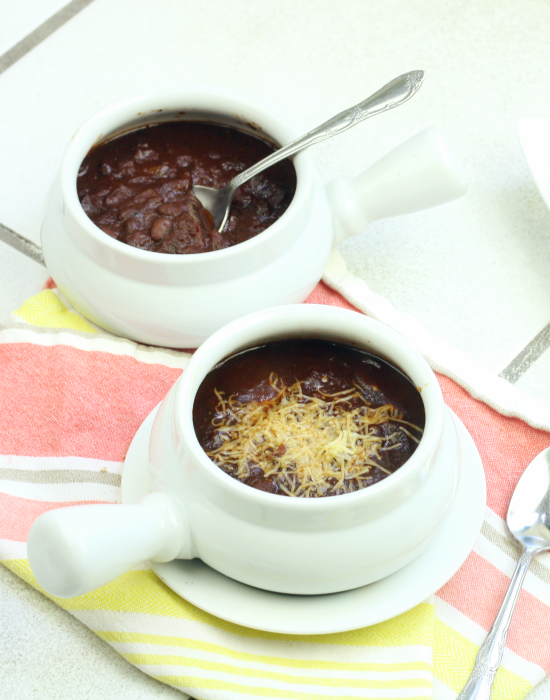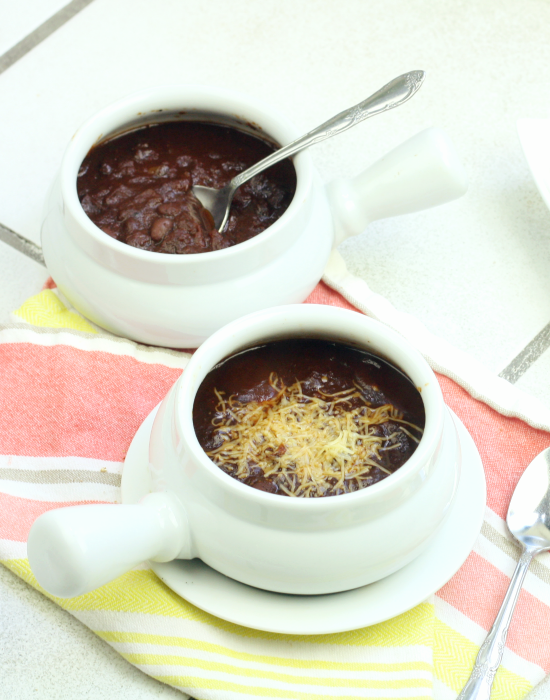 Much better.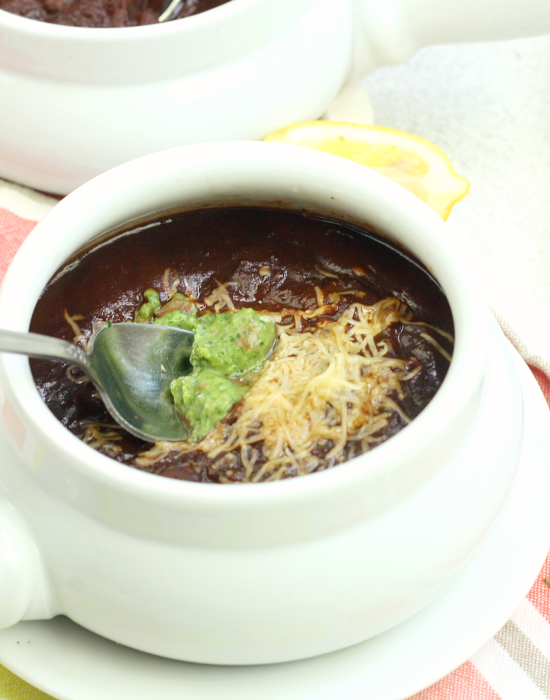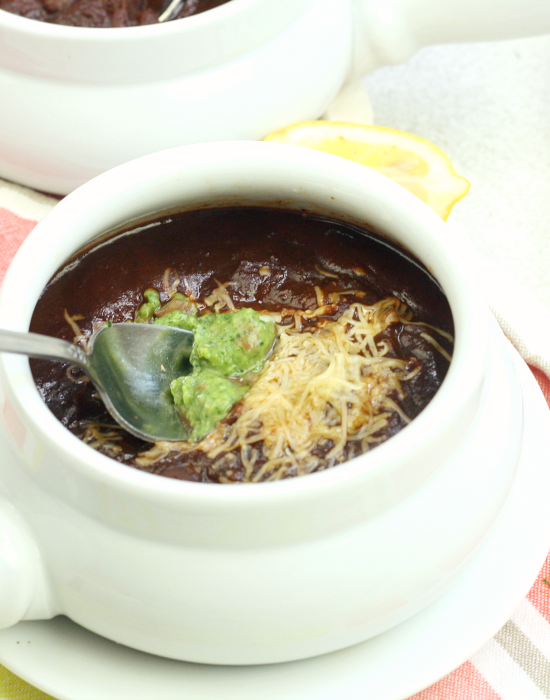 If you're ready for a match made in heaven, bust out your leftover kale guacamole. Ahhhhhgg so good. I die.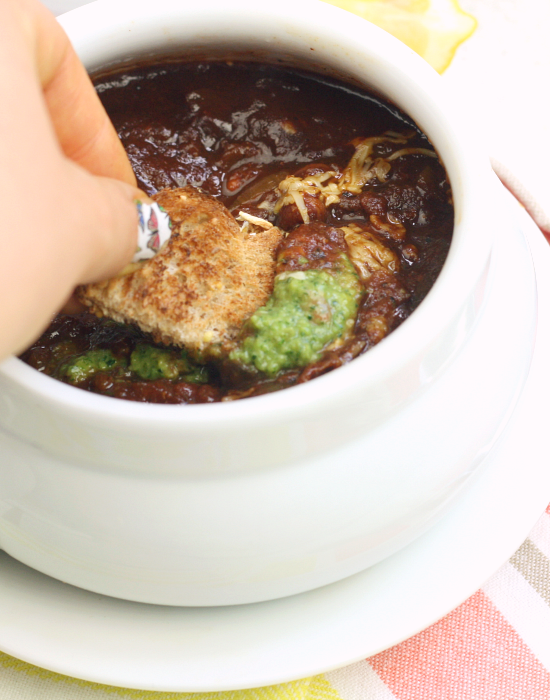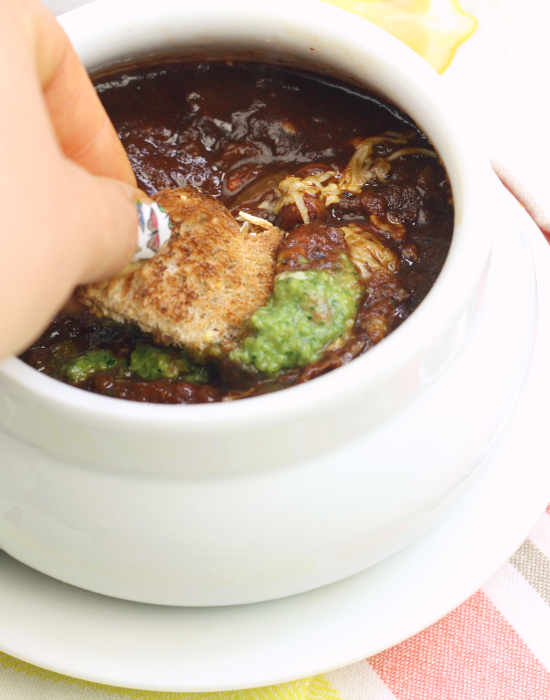 adapted with love from The Kitchn
Yield: 4 servings
Vegan Espresso Chili
15 minPrep Time:
1 hrCook Time:
1 hr, 15 Total Time:
Ingredients
2 large onions, chopped
2 tablespoons instant espresso powder
2 tablespoons chili powder
2 tablespoons ground cumin
Salt + pepper
1 (28-ounce) can crushed tomatoes
3 tablespoons sugar, erythritol, or honey (or other sweetener to taste)
3 large garlic cloves, minced
1 (15-ounce) can black beans beans
1 cup water or broth
1 1/2 teaspoons salt
pinch of ground cinnamon
Instructions
Add oil or cooking spray to a large Dutch oven and heat over medium-high heat. Add onions and sauté for about 8 minutes. Stir in the espresso powder, chili powder, cumin, salt, and pepper and cook for 1 minute.
Add tomatoes, sweetener, and garlic. Bring to a simmer. Reduce heat to medium-low, cover and simmer for 30 minutes. Add the beans, 1 cup water or broth, salt, and cinnamon. Increase the heat to high and bring to a boil. Reduce heat to low and simmer, uncovered and stirring often, for about 30 minutes, or until mixture thickens to the texture of your dreams. Serve with cheese and guacamole and devour.
7.8.1.2
342
https://www.foodiefiasco.com/vegan-espresso-chili/
Nutrition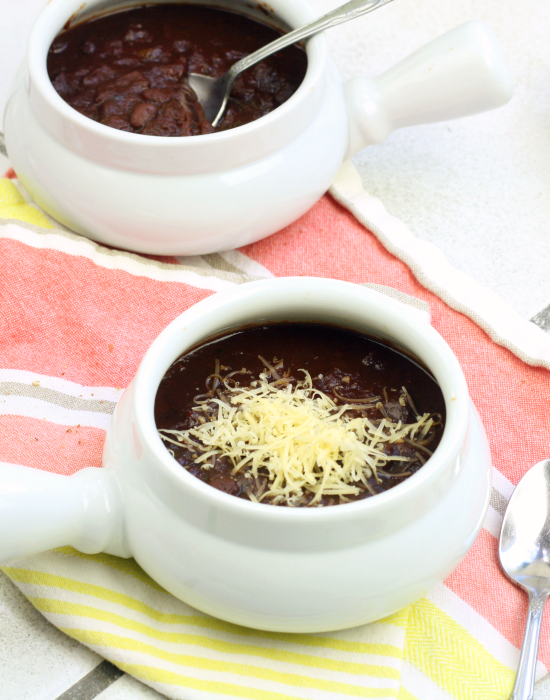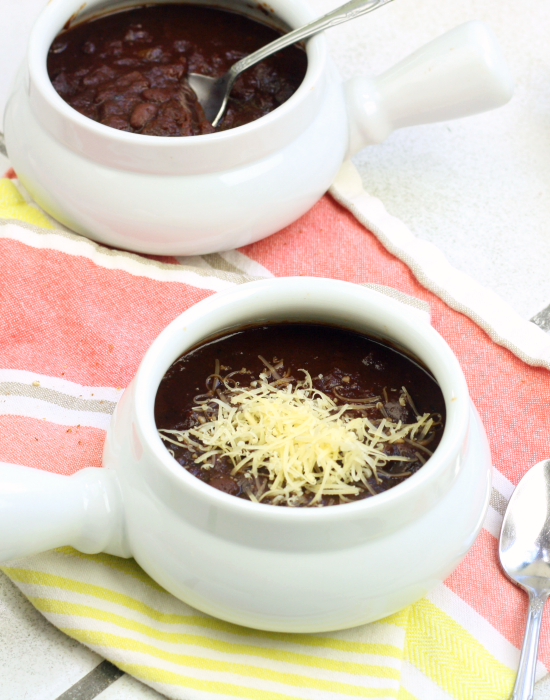 Favorite chili toppings?
I'm usually a red onion and cheese gal, but the guacamole may have swayed me. What about you?