Averie, this is your fault.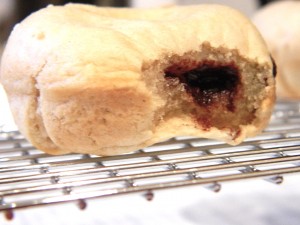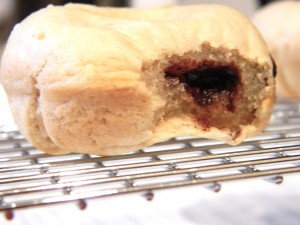 You made me do it. You turned me onto this beautiful machine.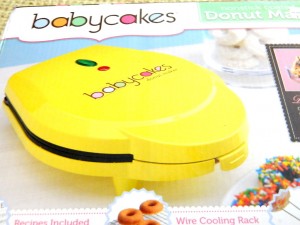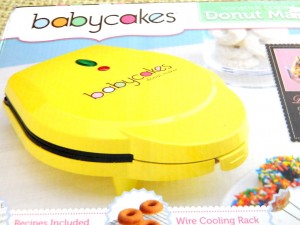 I totally love you for it. Thank you.
In case the title didn't explain this well enough, dear readers, I'll say it again for you:
DONUTS that taste like COOKIE DOUGH.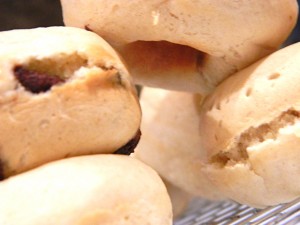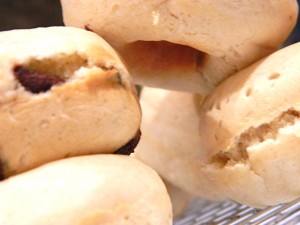 If these weren't so healthy, we'd be in trouble.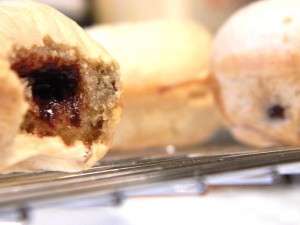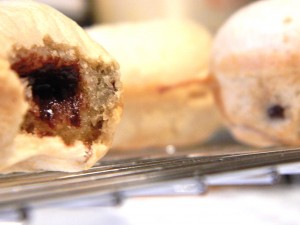 Your welcome.
Chocolate Chip Cookie Dough Donuts (Vegan, low fat, low calorie, delicious)
These only have about 65 calories each, so you can totally go crazy. I mean, we'd do that anyway, but now you can feel better about it. See how much I care?
Ingredients
1c. all purpose flour
1 1/2t ener-g egg replacer
1 1/2t baking powder
1/4t salt
1/3c. brown sugar
2/3c. almond milk
1/2t apple cider vinegar
1/2t vanilla extract
handful of chocolate chips
Combine flour, egg replacer, baking powder, salt, and brown sugar in a medium bowl. Add almond milk, apple cider vinegar, and vanilla extract and stir but don't overmix. Add in chocolate chips.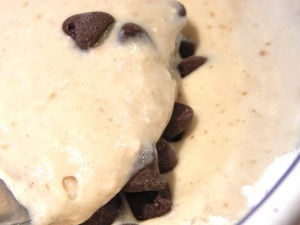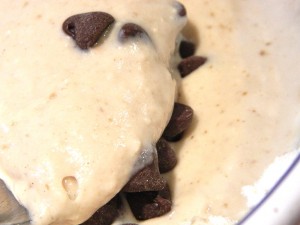 Eat.
Scoop into your nifty new donut maker and cook about 4-5 minutes until a toothpick inserted in come out clean. Of course, if you don't have a donut maker (sorry), then scoop batter into greased donut pans and bake at 350F for 12 minutes until a toothpick come out clean.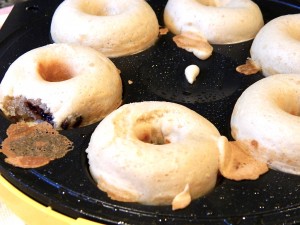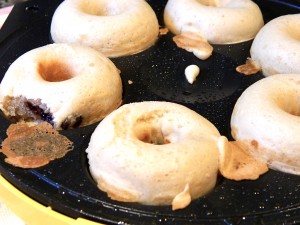 Hey, who took a bite out of one of the donuts?
If you don't have a donut pan either (ouch!) but you still really want to make these, then use a muffin tin and just watch 'em really carefully. Cool?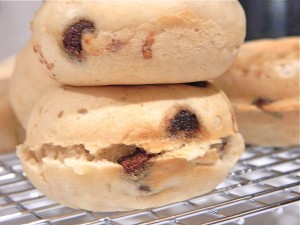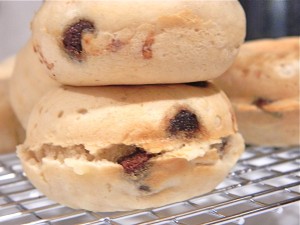 Now if you'll excuse me, I have donuts to eat.
Enjoy!
-Kelly M.
P.S. The winner of the Food Should Taste Good Giveaway is…
Rebecca from Miss Magnolia Munches & Moves!
Congrats, Rebecca! Just send me an email so we can get your chips to you ASAP!