Guess what?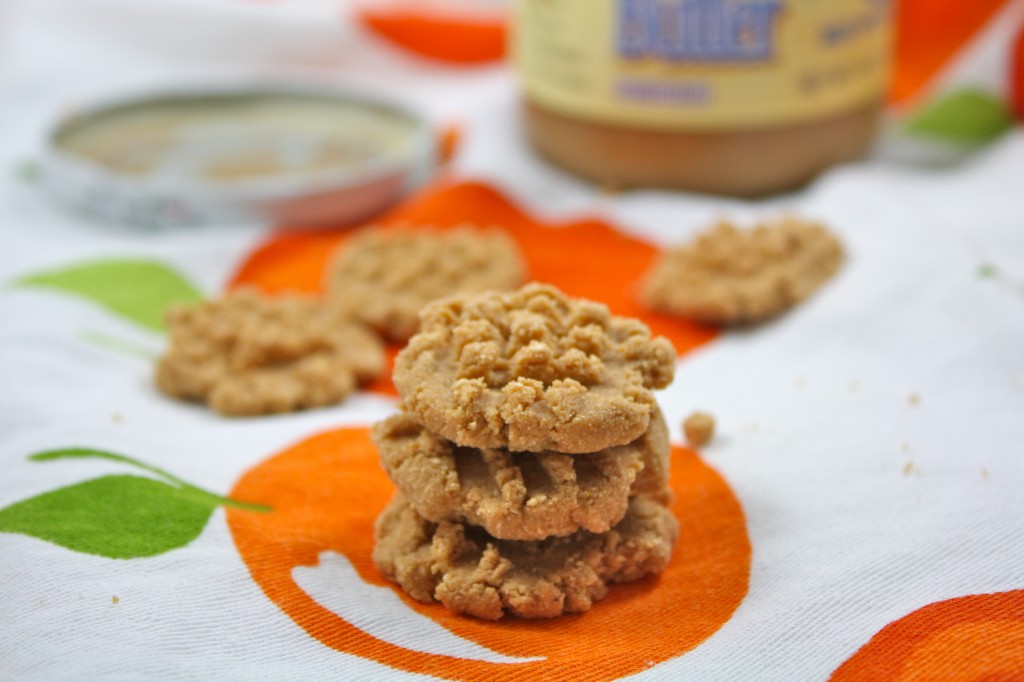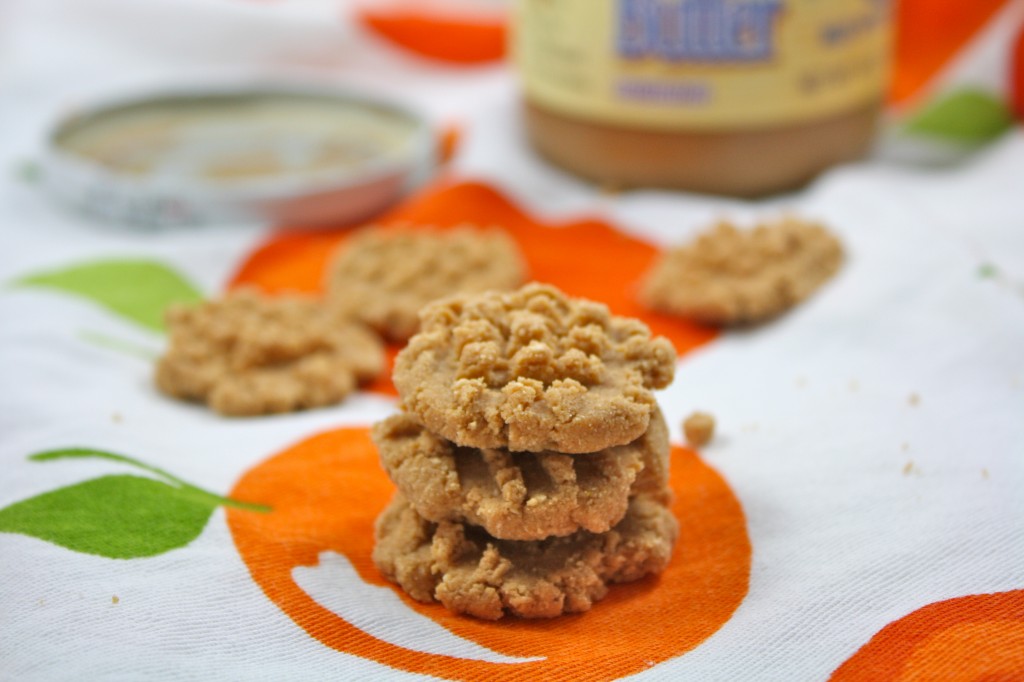 I officially qualify as a civilized human being. You're proud really proud of me. I can tell.
So… you know how I have teensy weensy little bit of peanut butter problem. I love it. A lot. Too much. Like, eat the jar with a spoon in one sitting too much. I used to be one of those crazies.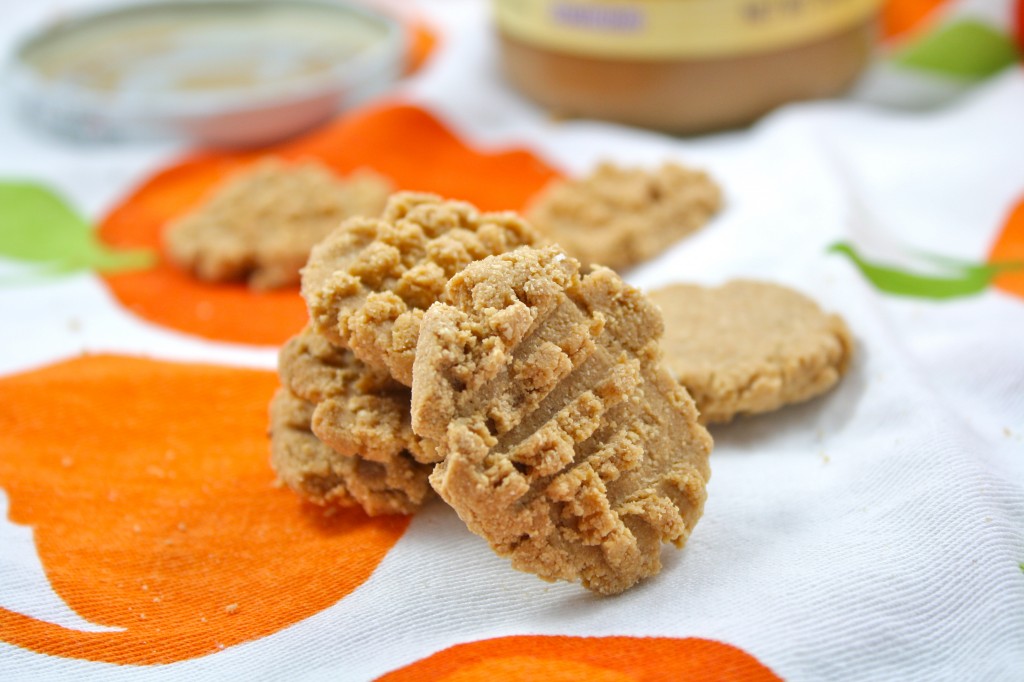 But stupid crazy I was not. I was able to justify my all-consuming desire to ingest inordinate amounts of peanut butter. And then I shared it with you because I love you and know that you are in the same position I am in. Cookie dough. This solved my problem.
At least, for a little while. Unfortunately, I created that recipe in a complete state of utter denial, and can not justify it now with a sound mind. No matter how much I deny it, adding peanut butter to raw cookie dough may not allow me to consume all the peanut butter I want to.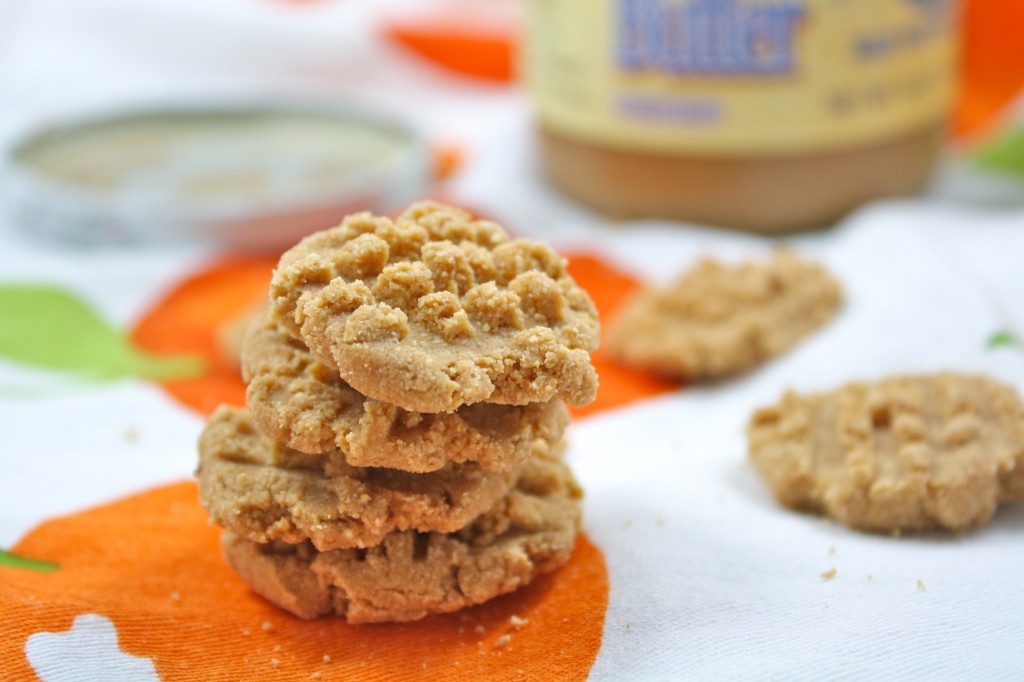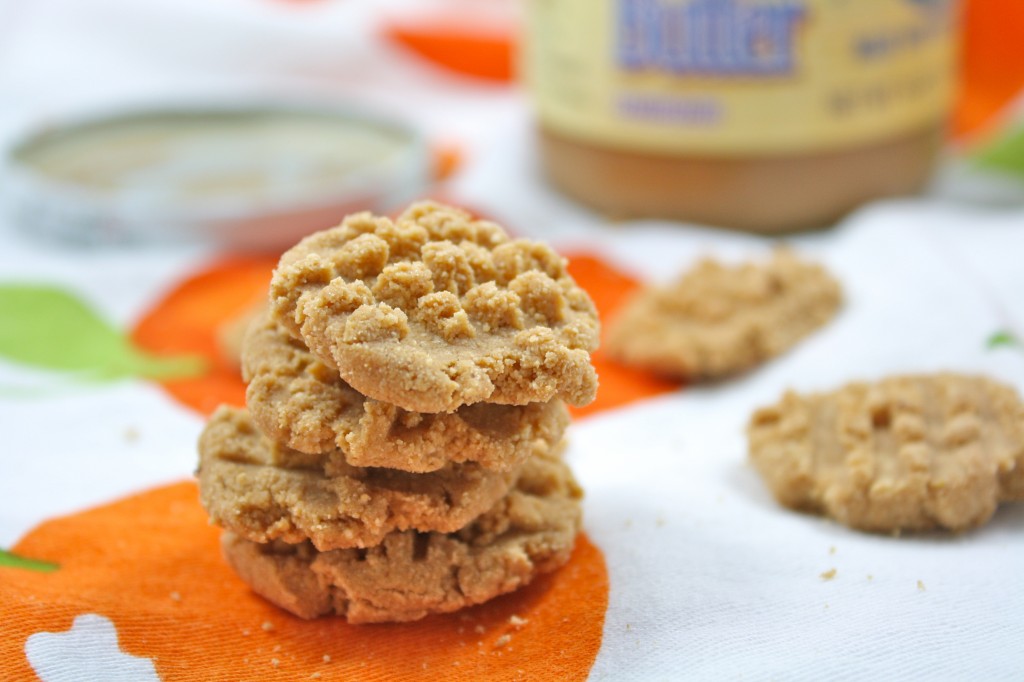 So back to the drawing board. My peanut butter crazed mine spins. Think Kelly, think. What else can let you eat this jar of peanut butter in front of you? 
Think faster. I want peanut butter. Now.
So here I am. Sitting on my kitchen counter, peanut butter jar in one hand, cookie dough bite in the other. I am about to give in. I am about to stick my spoon in the jar and start eating. I am about to eat the cookie dough bite. It's not looking too good. Suddenly…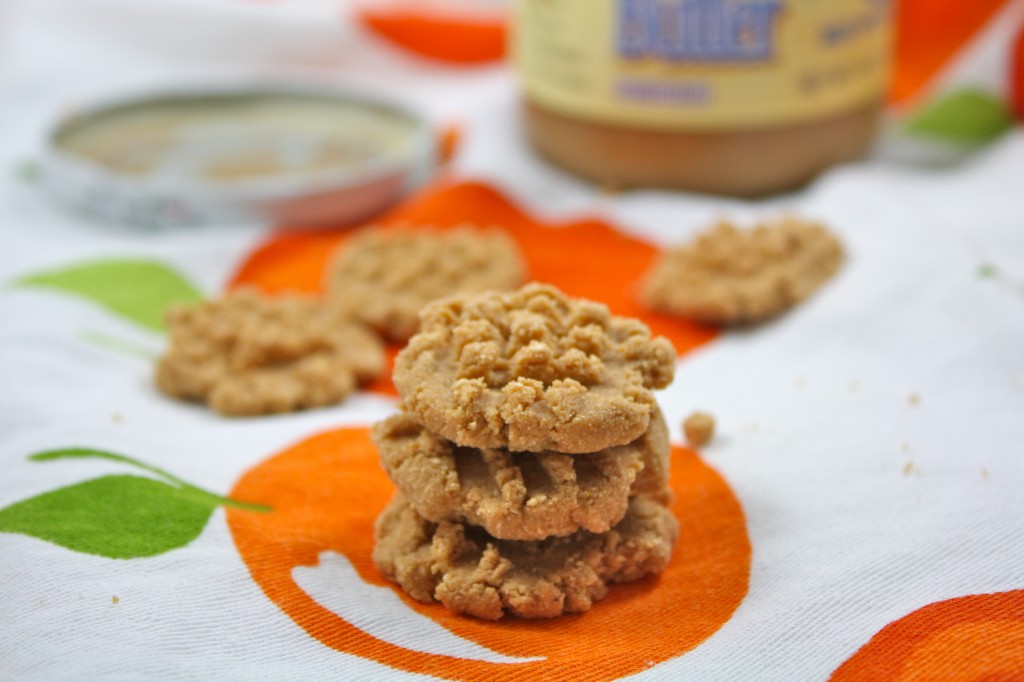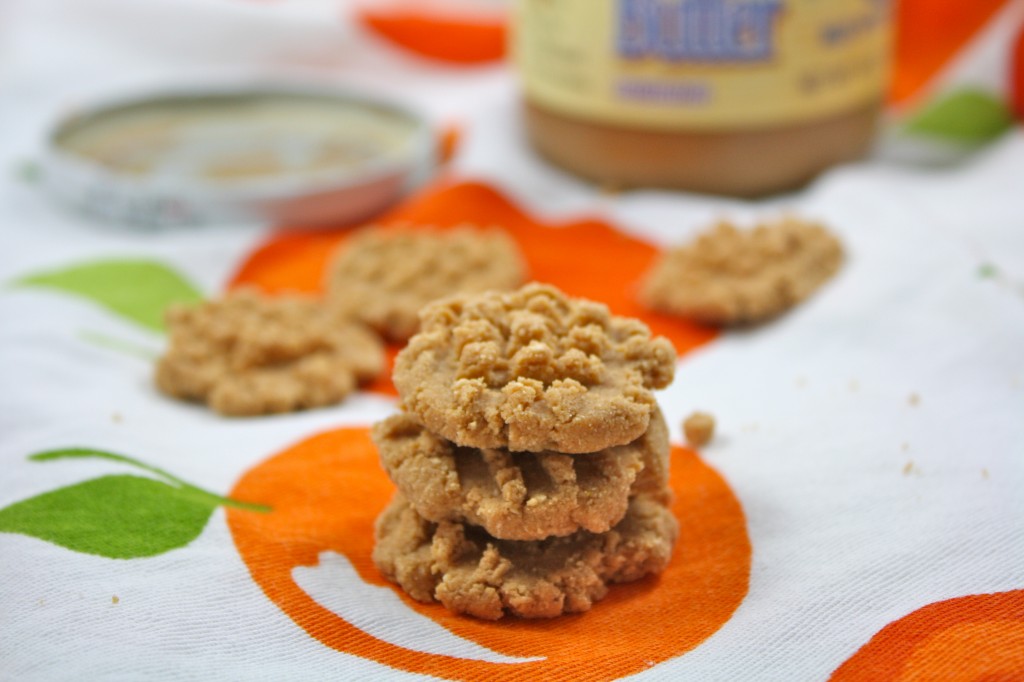 Bingo. I see the light.
Bake the cookie dough! It took great amount of brain power and ingenuity to come up with this. Peanut butter cookie are completely acceptable to society.
So my problem is now solved! I am civilized. I knew you'd be proud.
Well, maybe not that civilized. See that bite I took out of the cookie on the top during the photo shoot? I just couldn't help it.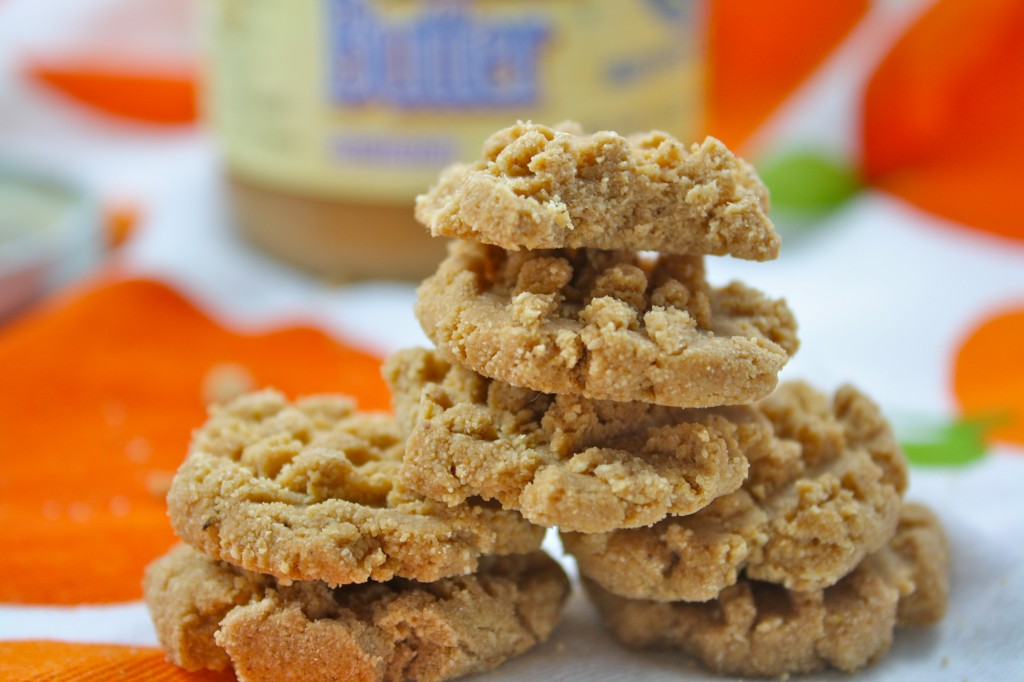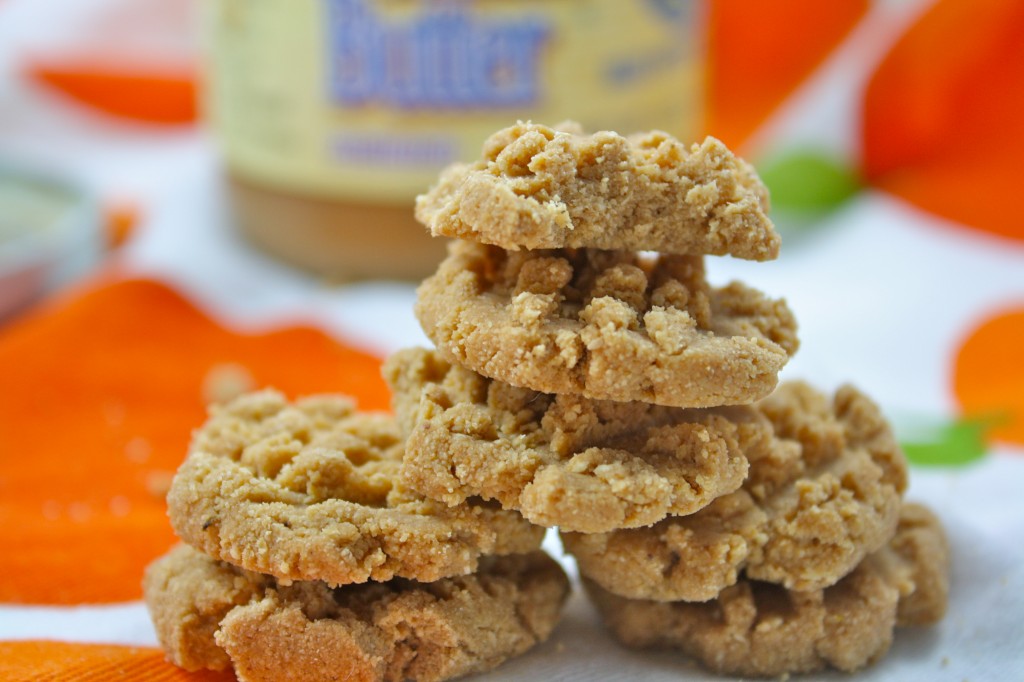 Whatever. I'll just turn the cookie around so you won't even notice.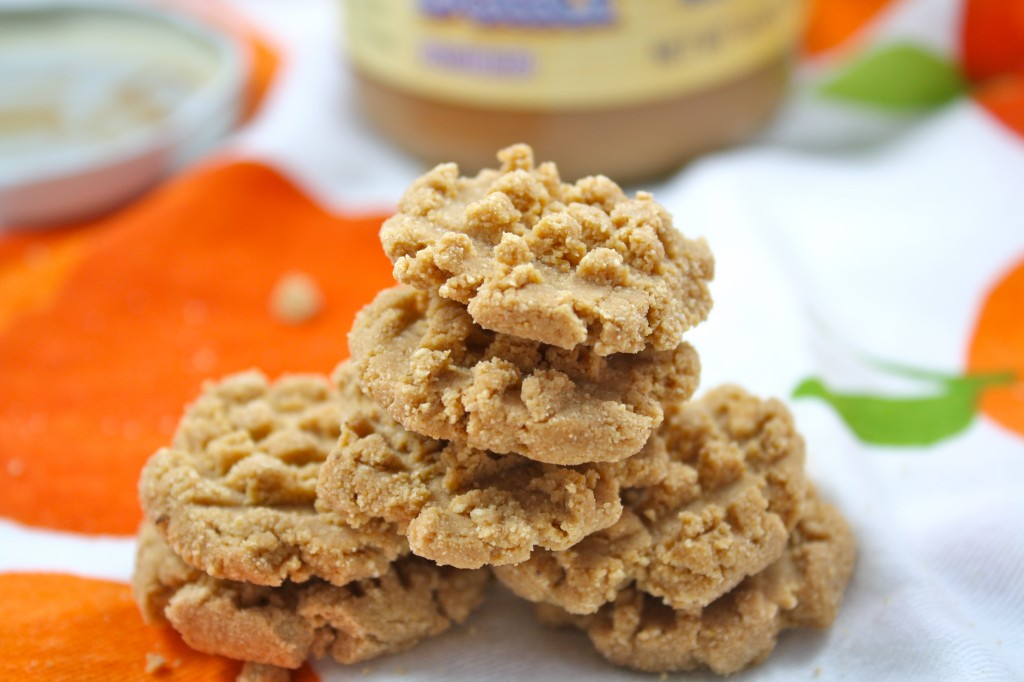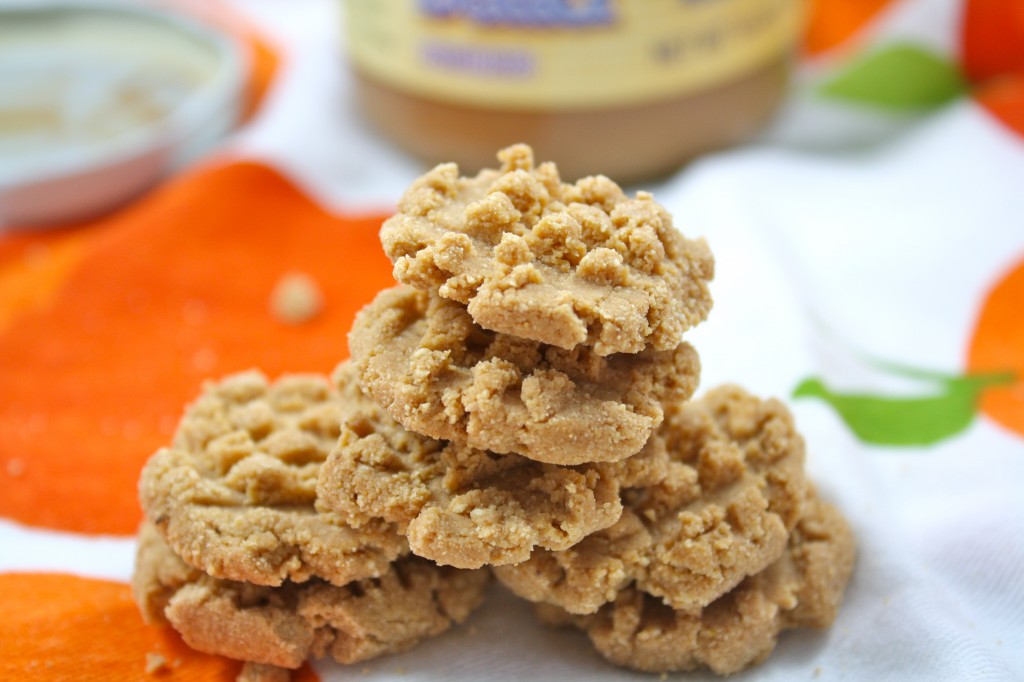 See? All better.
Actually, I'm just going to eat the whole cookie now.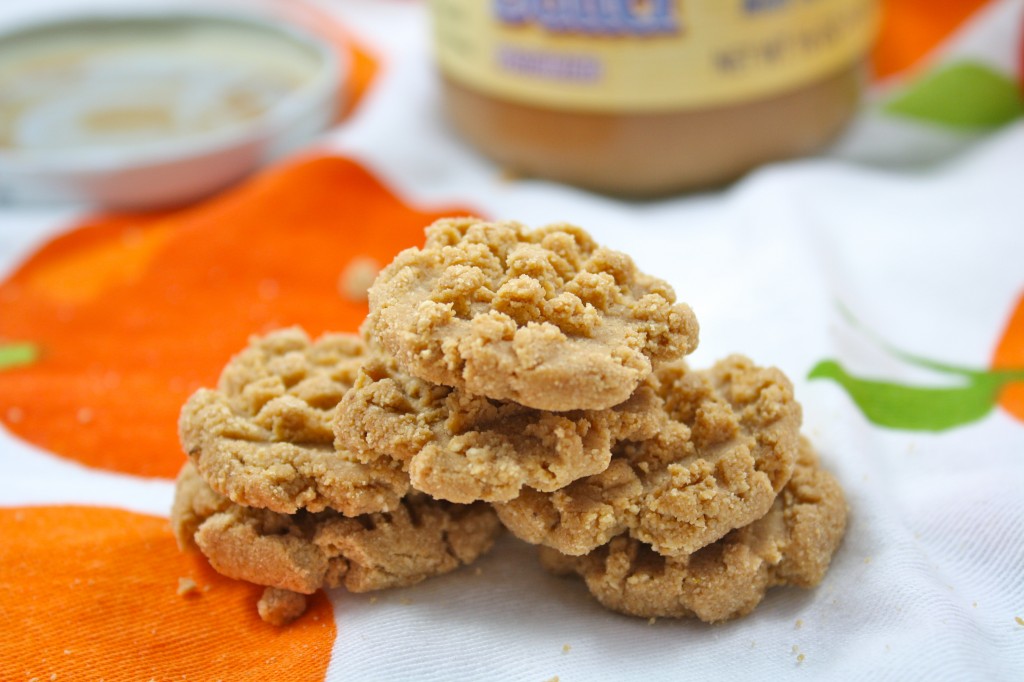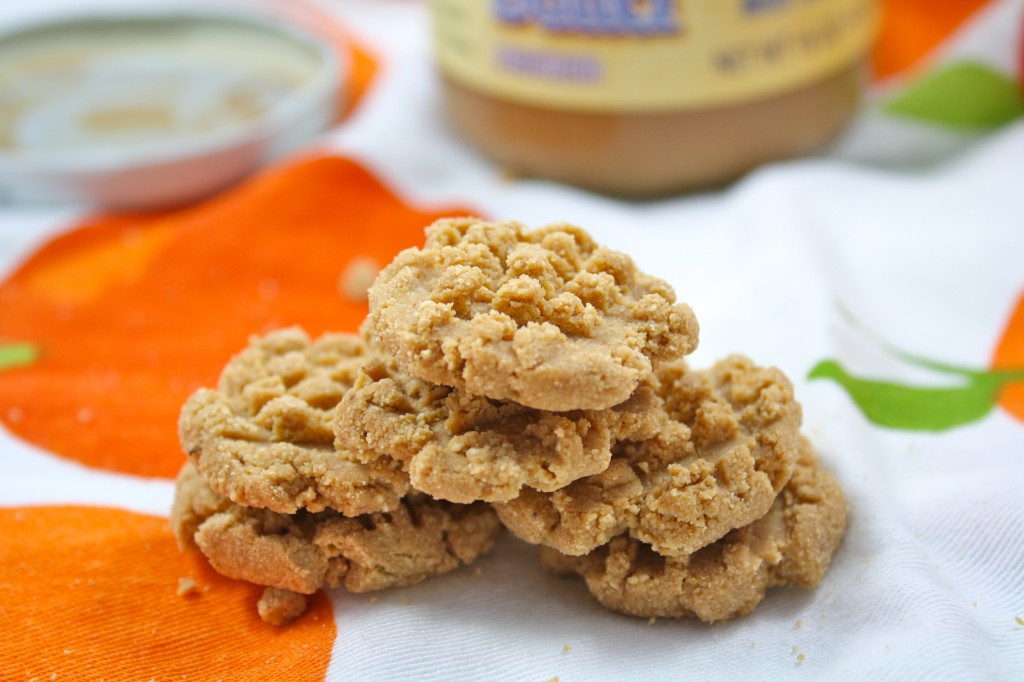 No one will notice.
The World's Healthiest Peanut Butter Cookies 
These are positively delicious, and at only 10 calories each, you can eat the entire batch! Plus the three minute time investment to whip these up is totally worth it. 
Makes about 10 cookies
Adapted from my Peanut Butter Cookie Dough Bites and World's Healthiest Cookies
Nutritional Info
(Calculated with Better N Peanut Butter)
Serving Size: 1 cookie (based on 10 cookies per batch)
Calories: 10
Fat: ~0.4 grams
Ingredients
1 tablespoon of peanut butter (I used Better N Peanut Butter, for a lower fat option.)
3 tablespoons of unsweetened almond milk, or milk of choice, divided
2 tablespoons of coconut flour
pinch salt
1/4 teaspoon vanilla extract
1/8 teaspoon baking powder
sweetener to taste  (I used one packet of stevia.)
Directions
Preheat oven to 350F.
Add peanut butter and 1 tablespoon into a small bowl or cup, and nuke for about 30 seconds, or until peanut butter is melted. Give the mixture a stir, and add in coconut flour. Stir in salt, vanilla extract, baking powder, and sweetener to taste. Add remaining almond milk, one tablespoon at a time, adding more or less as needed to create the perfect "doughy" consistency.
ON a parchment or silicone mat-lined baking sheet, roll the dough into balls and fallen with a fork to make a criss cross pattern. (I sprinkled a little xylitol on top for that wow factor.) Bake in the oven at 350F for 10-12 minutes. Let cool thoroughly before eating. The cookies crumble (no pun intended) if not properly cooled.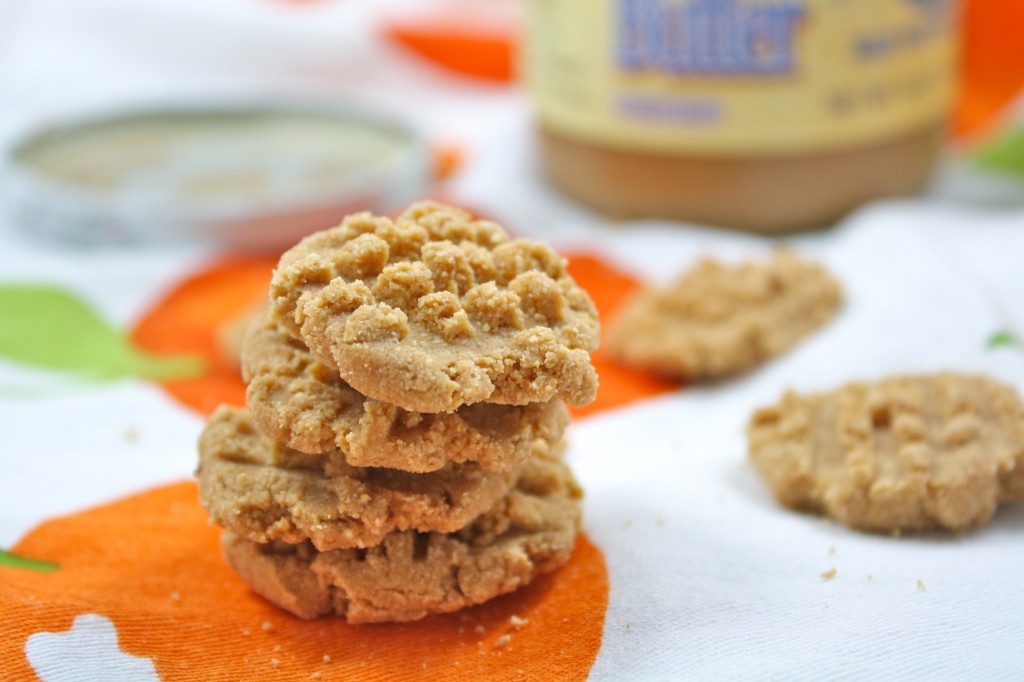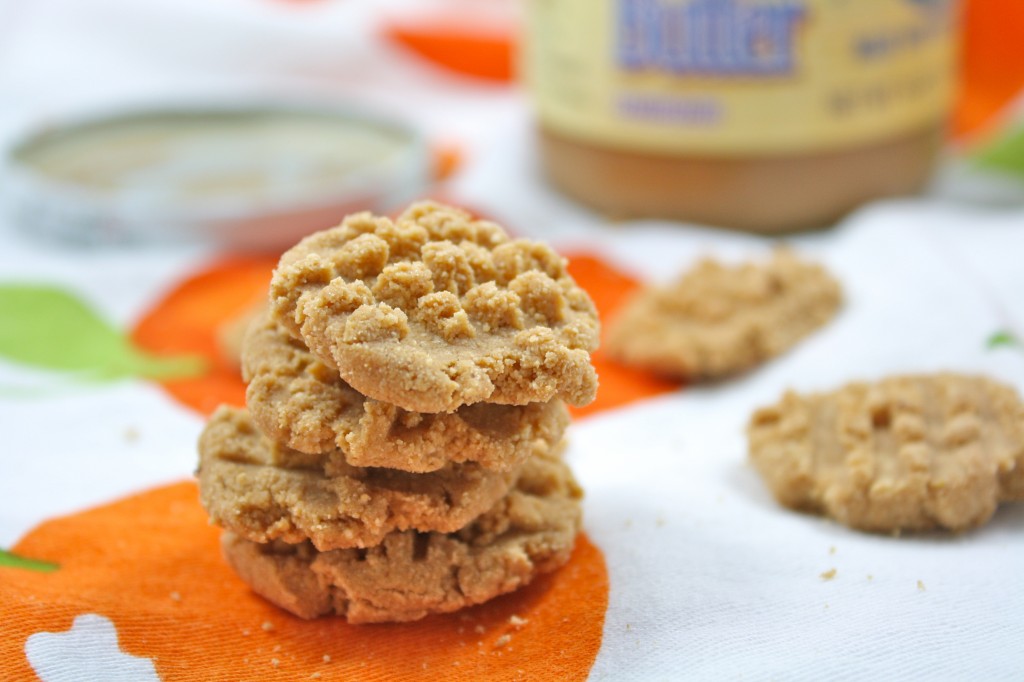 Good thing you're allowed to eat the whole batch, right?
Enjoy!
-Kelly M.
P.S. The three winners of the coconut flour giveaway are Katherine D., Deborah., and Sharelle @ Essential Ingredient. Congrats, Ladies! Just shoot me an email when you can and we'll get you your loot!