This is just one of those magical happy recipes. I adore it.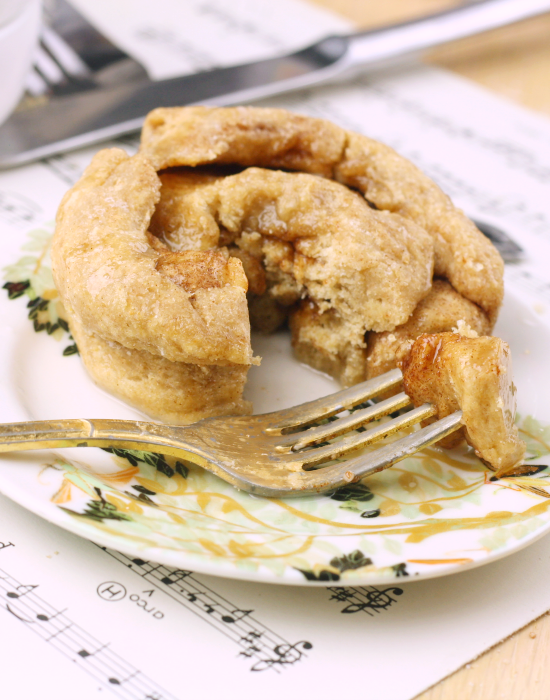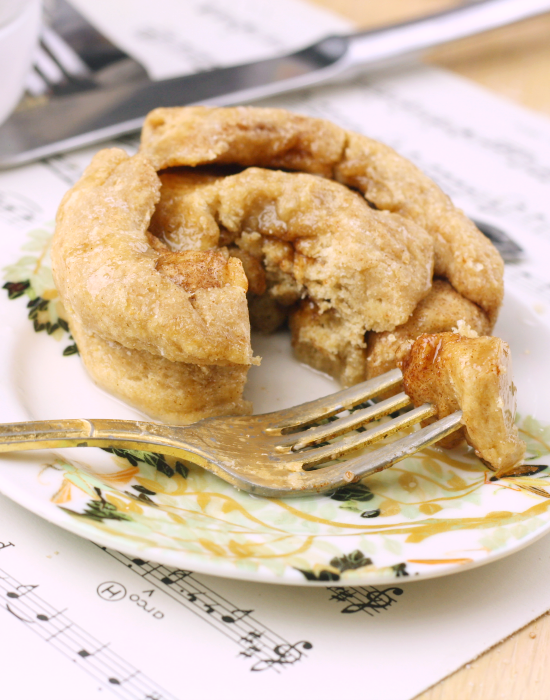 I am considering choreographing an interpretive dance of appreciation for this cinnamon roll, but I don't think it would do this miraculous confection justice. Perhaps a full-scale musical would be more fitting?
It must clearly indicate how amazing this recipe is. Preferably with jazz hands.
I've seen recipes for microwave nondescript "cinnamon bun flavored" stuff, but that simply will not do for us my friends.  This is a legitimate cinnamon roll ready in 6 minutes flat for 110 calories and it's just for you.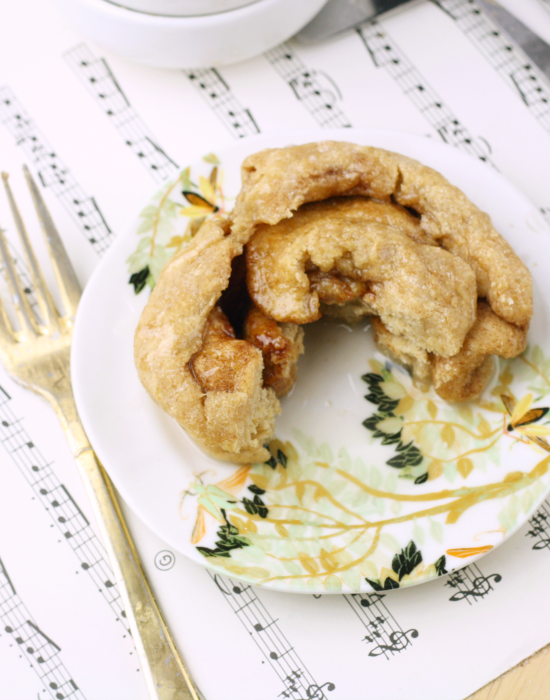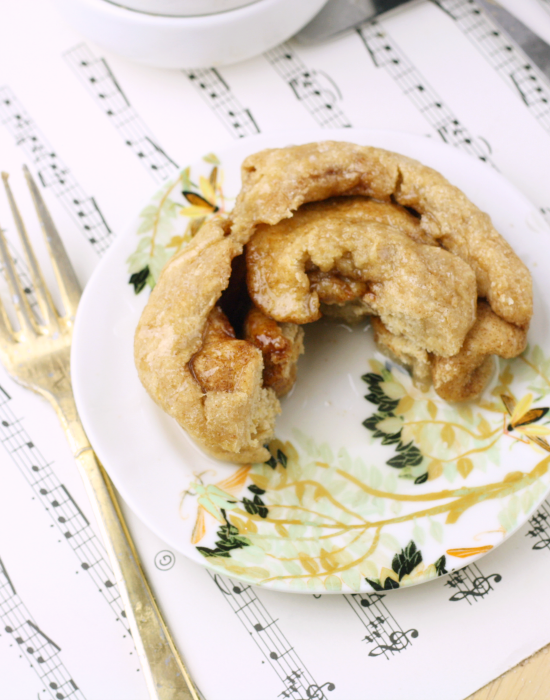 Guess what? I GOT MY DRIVER'S PERMIT. I'd say that I made this recipe to celebrate a momentous occasion, but it may have been the other way around. I regret nothing.
Friendly warning: if you are a human who has a car but not an ocean between you and LA, get off the roads. Buy a private jet and use that to get around. (Don't forget to put a microwave in it! That way you get a jet and a single serving cinnamon roll. You really can have it all.)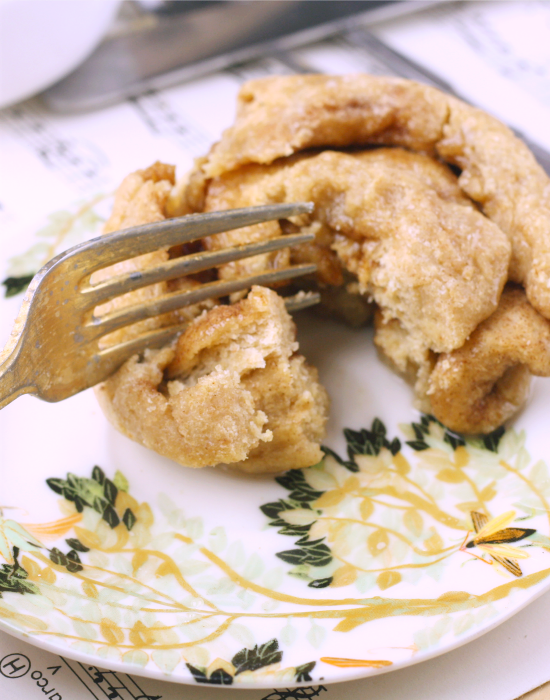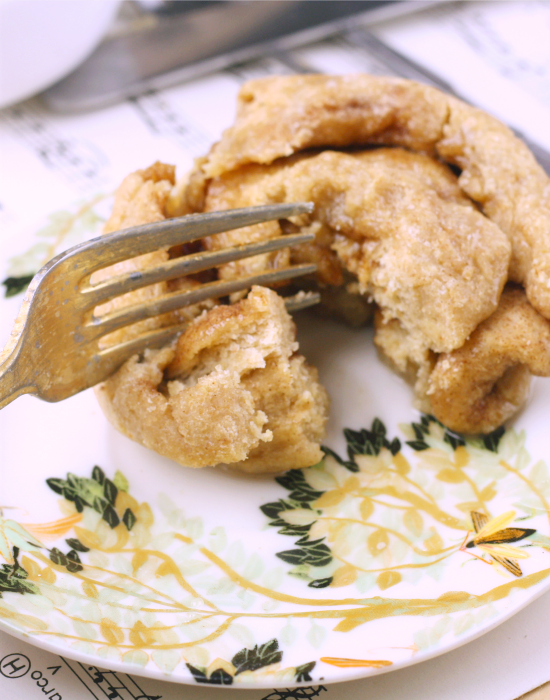 Most cinnamon roll dough recipes knead hours or even days (tee hee) and an intimate relationship with yeast. That doesn't work for me. Yeast tends to be a real diva. Hours from our precious schedule for a lump of dough? Ain't nobody got time for that!
Got 5 minutes and a mug? Sold.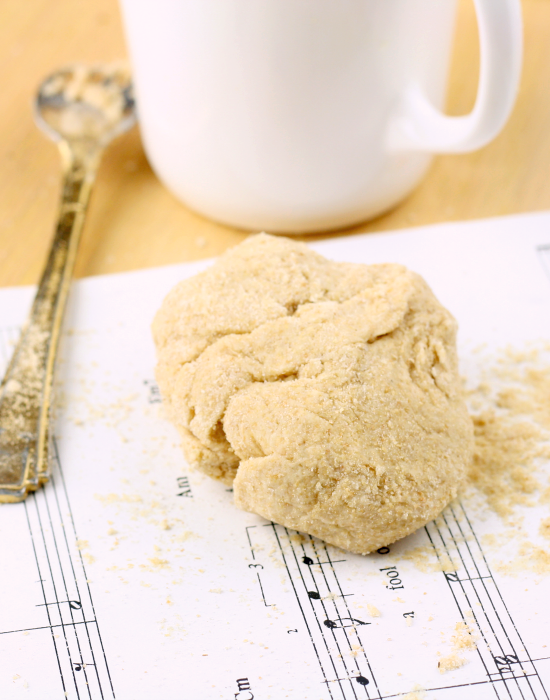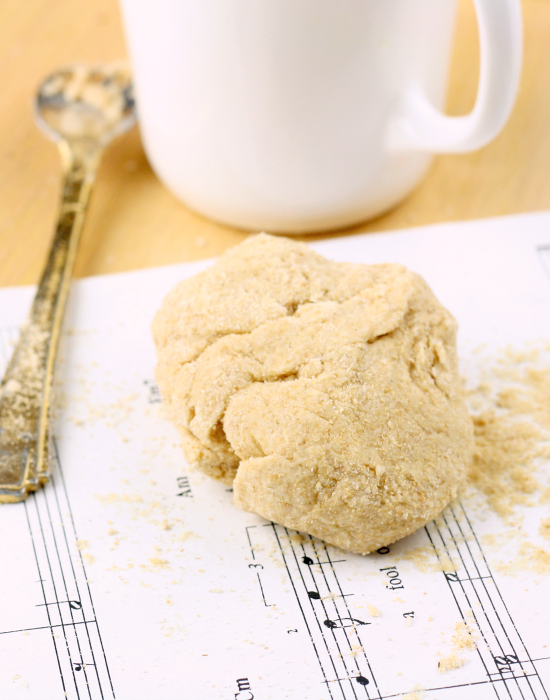 Knead your adorable dough ball just a few times, and then flatten it out with your fingers. It's easy and makes you feel like a rustic rock star.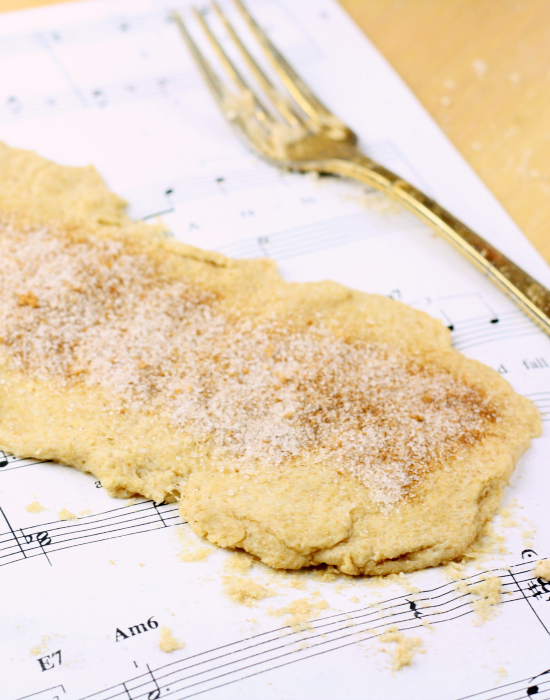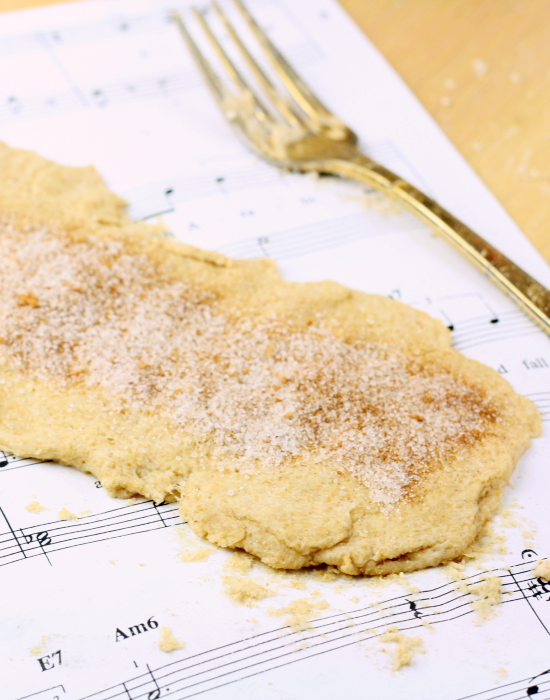 Sprinkle with cinnamon sugar (uh yum) and roll into the most lovable cinnamon roll you have ever seen.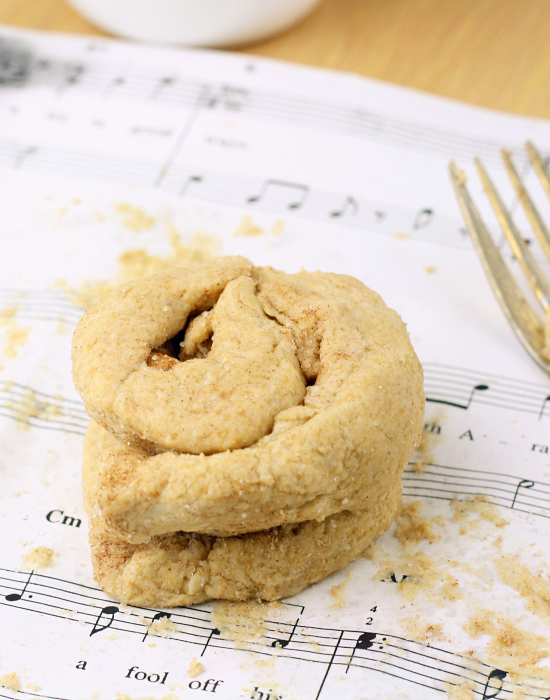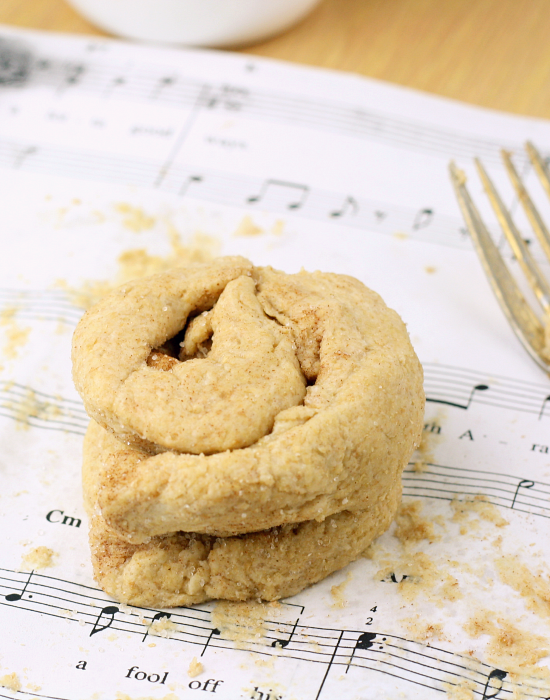 Now cook for just a minute in the microwave and BOOM. You go from zero to cinnamon bun in no time.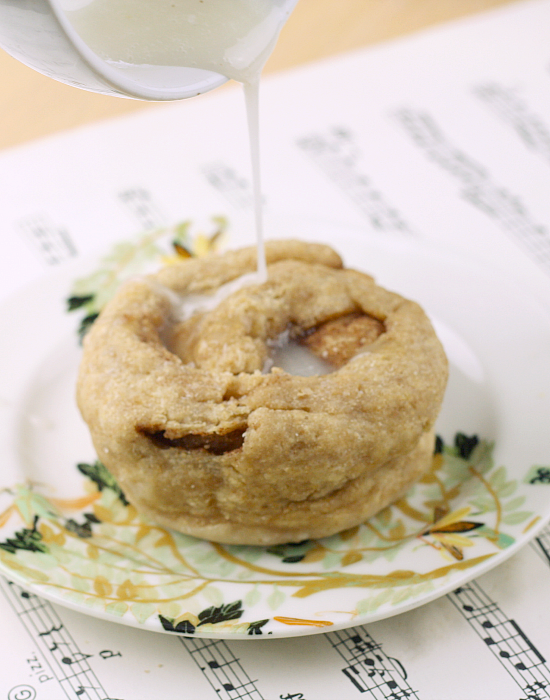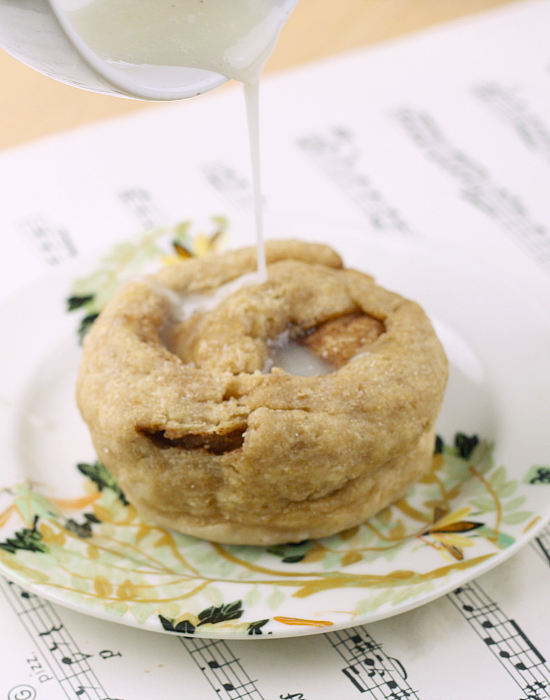 Adorn the piping hot bun with a simply fantastic but optional glaze and indulge in a moment of pure bliss.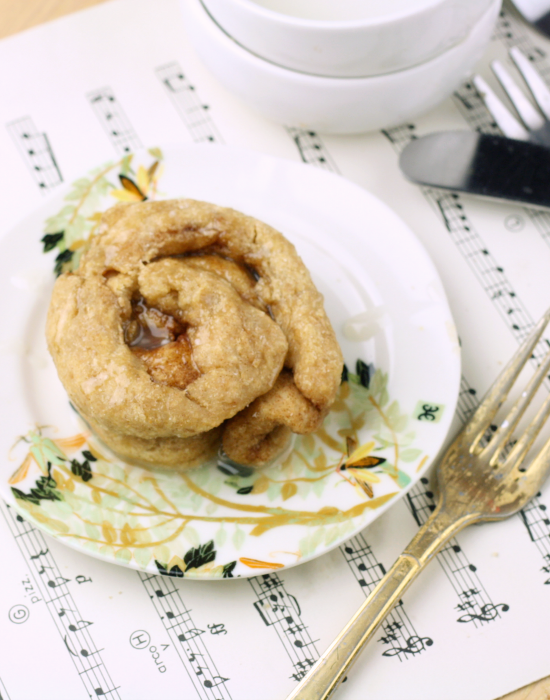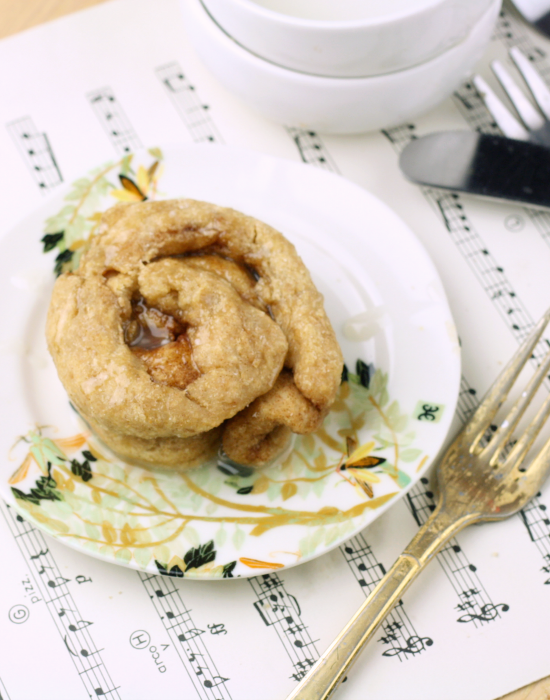 I hope you love this as much as I do!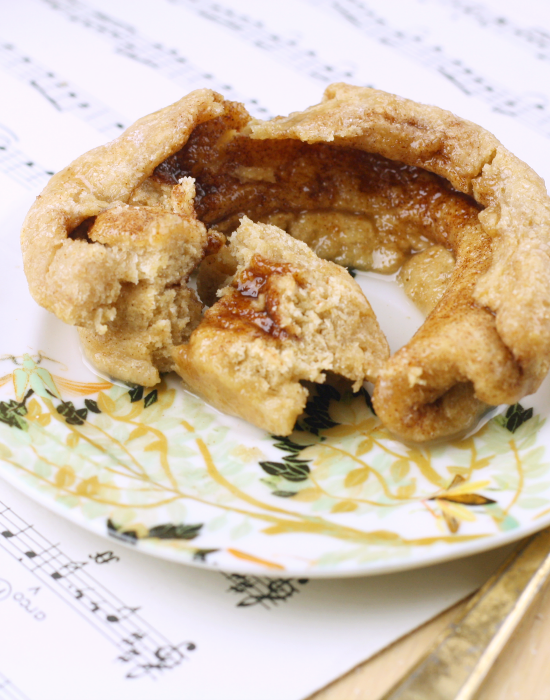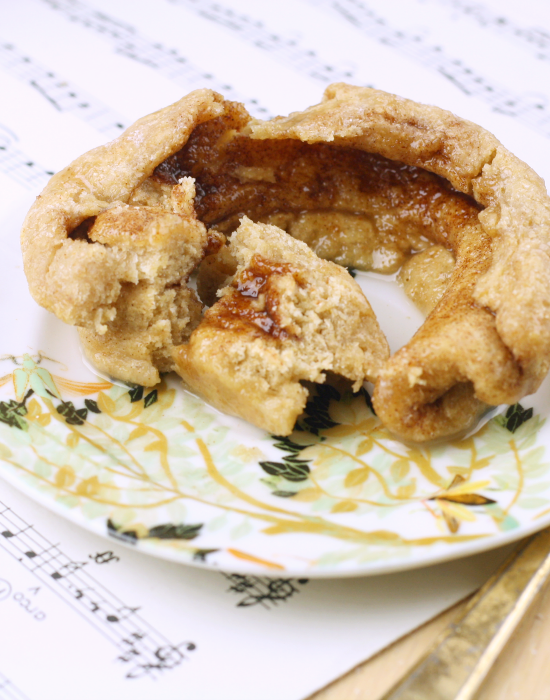 Yield: 1 large serving (for you!)
Serving Size: the whole darn recipe
Single Serving Cinnamon Rolls
5 minPrep Time:
1 minCook Time:
6 minTotal Time:
Ingredients
1 tablespoon sugar or erythritol, divided
1/4 teaspoon ground cinnamon
1/4 cup white whole wheat flour OR 1/4 cup almond meal plus 1 tablespoon coconut flour
1/2 teaspoon baking powder
pinch salt
1 tablespoon applesauce
1/8 teaspoon apple cider vinegar
1 1/2 tablespoon almond milk (or 1 tablespoon for the almond/coconut flour version)
Instructions
In a small bowl or mug, combine 1/2 tablespoon erythritol or sugar with the cinnamon and set aside.
In a mug, combine the flour, baking powder, and salt. Add in the applesauce or butter, apple cider vinegar, almond milk, and 1/2 tablespoon sugar or erythritol and stir until completely combined and all the flour is incorporated. Turn the dough out onto a lightly floured surface and knead 2-3 times, or until it comes together. Flatten the dough into a rectangle that is 2-3 inches wide and as thin as you can make it, about 1/4 inch thickness. Sprinkle the cinnamon sugar over the dough, leaving a border around the edges. Carefully roll the dough up from the short side and place back in the mug. Microwave for a minute to a minute and a half, until risen and solid but not tough.
Optional glaze: combine 1 tablespoon powdered sugar with 1/4-1/2 teaspoon almond milk and whisk until smooth. Drizzle over the cooked cinnamon bun. Glaze or not, it's still spectacular. Devour.
Notes
Nutritional information calculated with white whole wheat flour and erythritol.
7.8.1.2
328
https://www.foodiefiasco.com/single-serving-cinnamon-roll/
Nutrition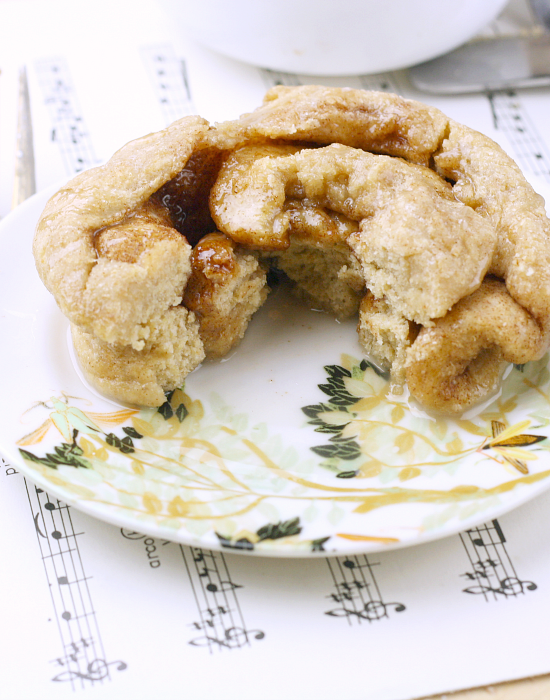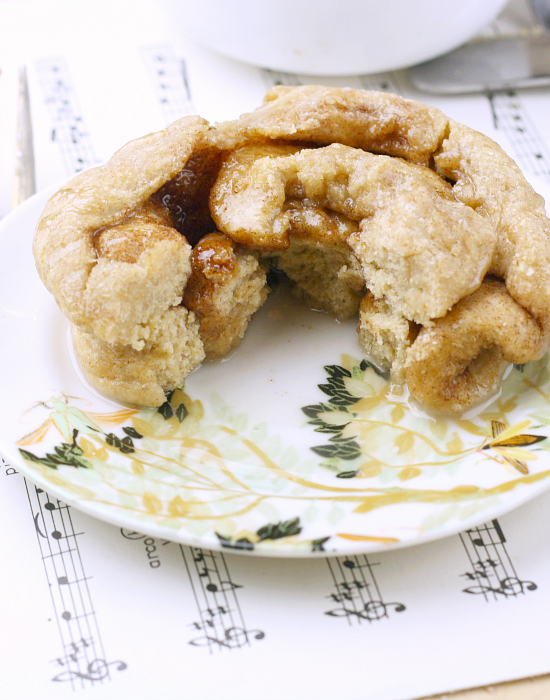 Do you think cinnamon rolls are a breakfast or dessert food?
Both. Eat them all the time. I don't discriminate.