And then your life changed forever.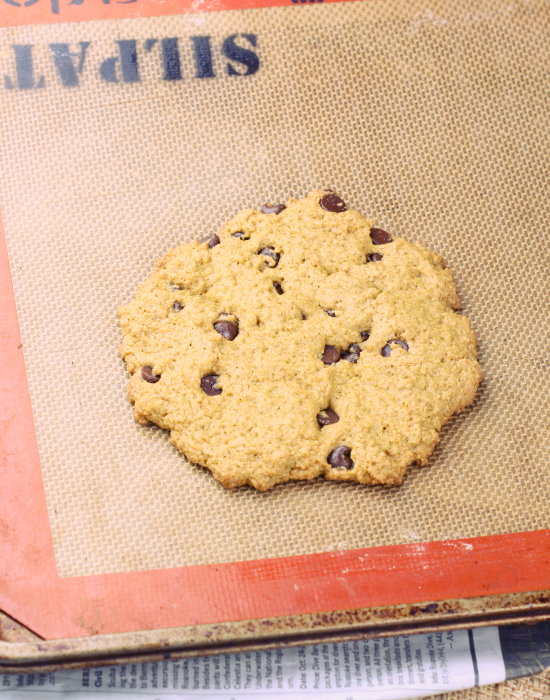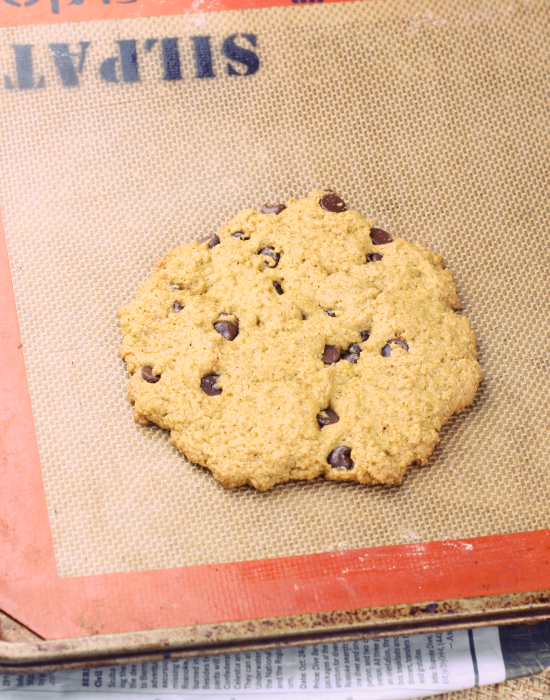 I can't get over this recipe. It's really everything you could want and then some.
It's a giant cookie made with love just for you in about 7 seconds flat. It's full of chocolate and it tastes uncannily like happiness.
So let's pretend it's 11:30pm and you have finals and you need to know why the republicans were the left-wing party in France and what the heck they did with their Nutella and baguettes during the revolution.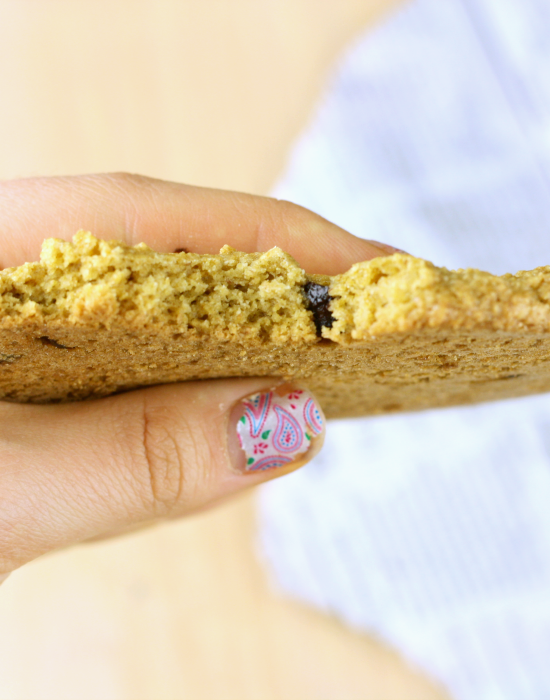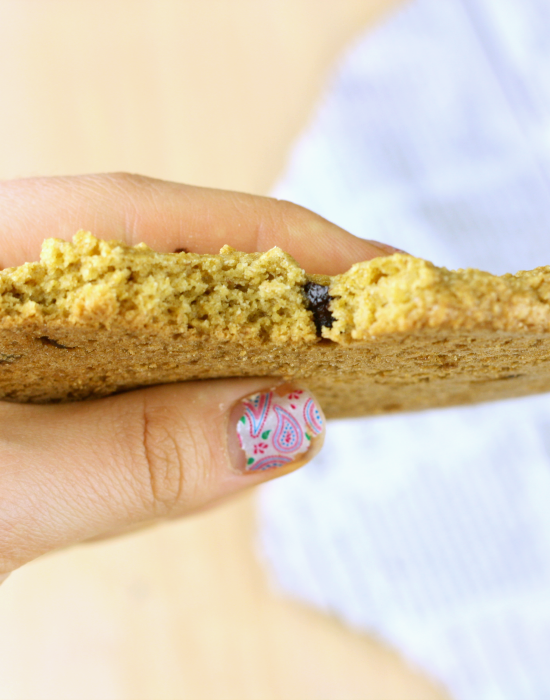 Solution: make yourself this giant cookie and prepare to take over the world.
So… finals. They're over! I don't want to talk or think about them, and chocolate has served as an excellent buffer. Allow me to show you how to create this beautiful revolutionary cookie (no, not that kind of revolution) in the comfort of your pajamas.
Let's start in the best way possible! With cookie dough! Just throw together a few ingredients you have in your pantry right now and get ready to rock.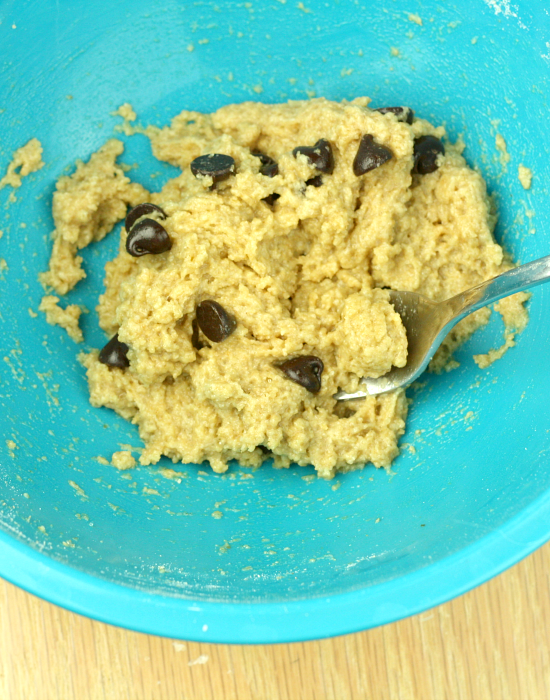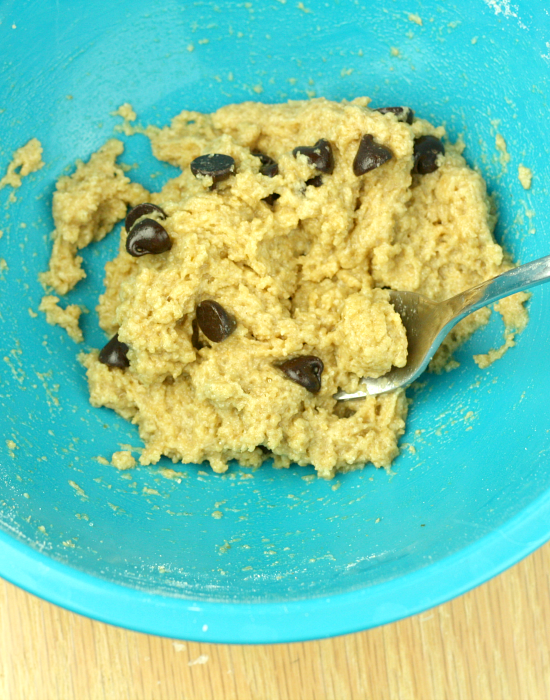 Bake (or microwave, if you want your cookie like five minutes ago) and EAT. I prefer the baked version as there is a slight crunch on the outside and that beautiful chewy inside that embodies rainbows and sunshine. Of course, the microwave version is still pretty flipping fantastic.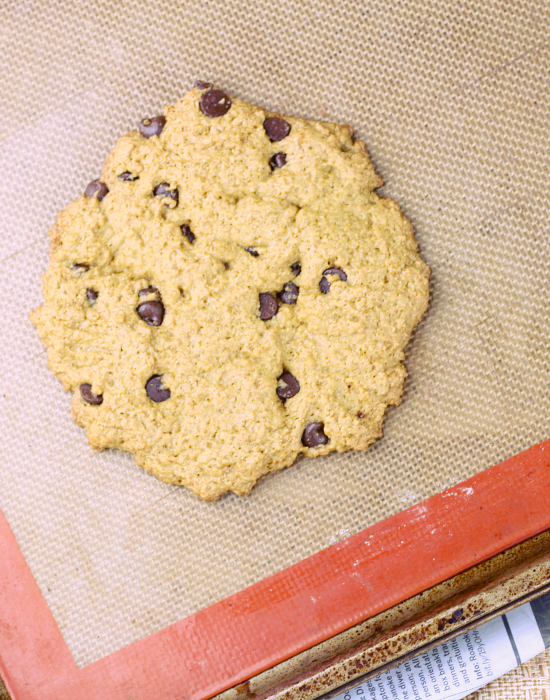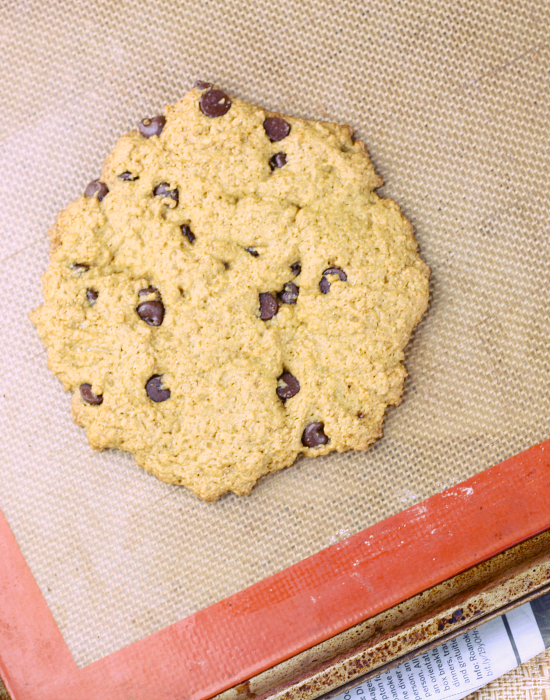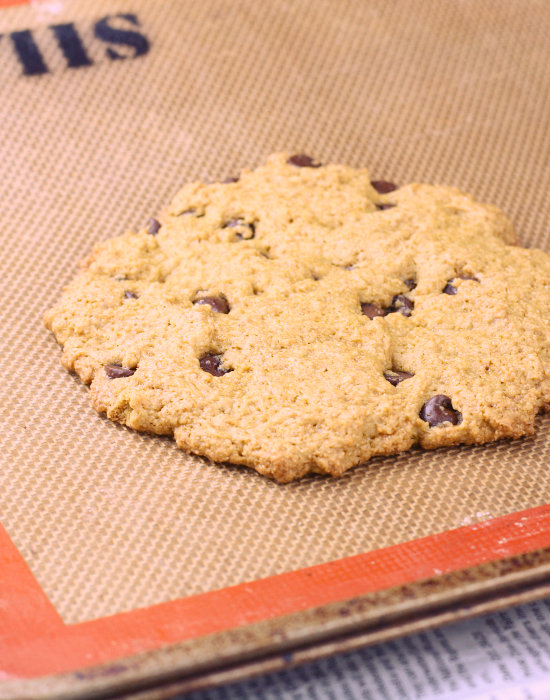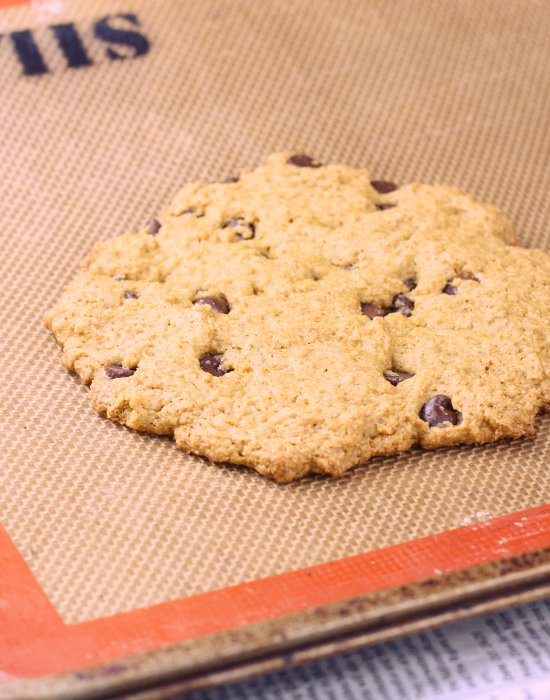 I don't think I can place enough emphasis on the sheer big-ness of this cookie. It. is. HUGE.
Hello, favorite snack. How I love you so.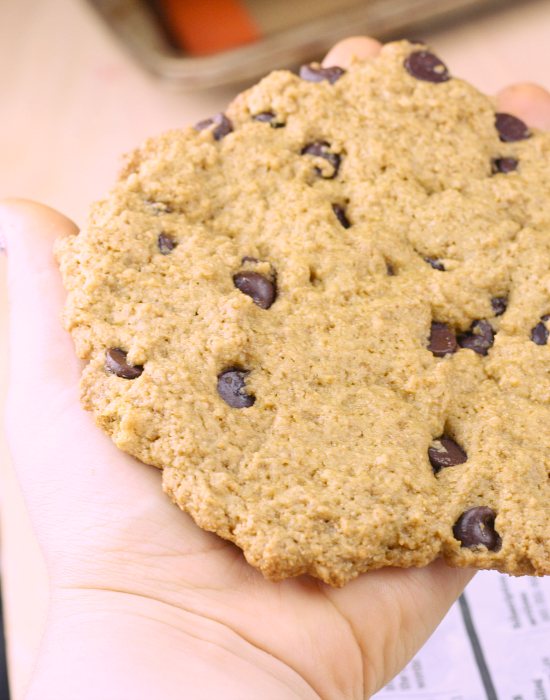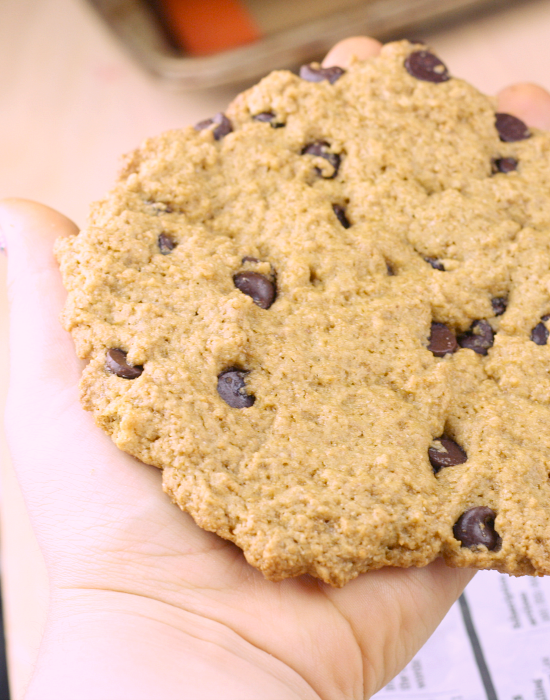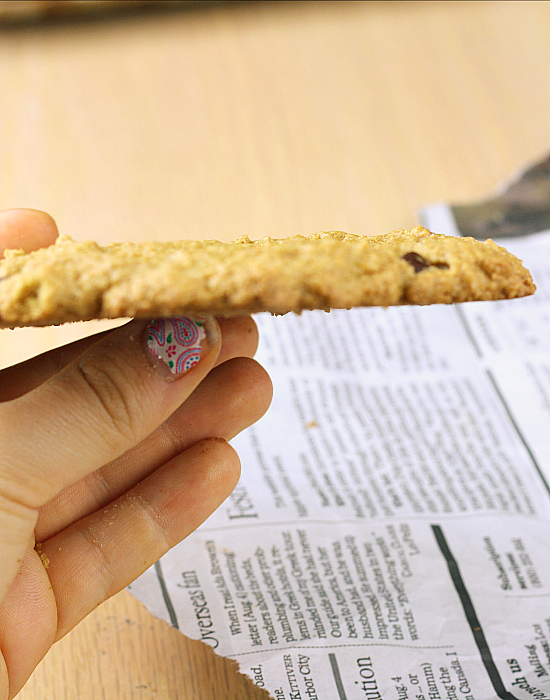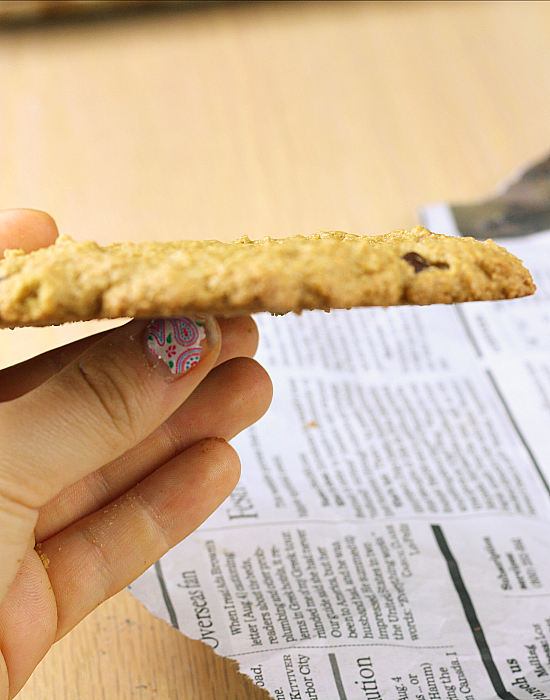 Please note: The following recipe is NOT gluten or grain free, so please click for the recipe that is. 
Yield: 1 large serving (for you!)
Single Serving Chocolate Chip Cookie
5 minPrep Time:
15 minCook Time:
20 minTotal Time:
Ingredients
4 1/2 tablespoons white whole wheat flour
1/8 teaspoon baking soda
pinch salt
1 tablespoon erythritol or sugar
1 tablespoon brown sugar or erythritol plus 1/8 teaspoon molasses
1/4 teaspoon vanilla extract
1 teaspoon melted butter, Earth balance, or applesauce
1 tablespoon almond milk
chocolate chips
Instructions
Preheat oven to 350°F. Line a baking sheet with parchment paper and set aside.
In a small bowl, combine flour, baking soda, salt, erythritol or sugar, brown sugar or erythritol plus molasses. Add in vanilla extract, butter or applesauce, and almond milk and stir until completely combined. Stir in chocolate chips.
Transfer the dough to the prepared baking sheet and press into a cookie. Bake in the oven at 350°F for 12-15 minutes, or until firm and ever so slightly golden. Let cool for a few minutes if you can. Word to the hungry: you can also cook your cookie in the microwave on a plate for 45 seconds to a minute. Devour.
Notes
Nutritional information calculated with erythritol and unsweetened applesauce.
7.8.1.2
316
https://www.foodiefiasco.com/single-serving-chocolate-chip-cookie/
Nutrition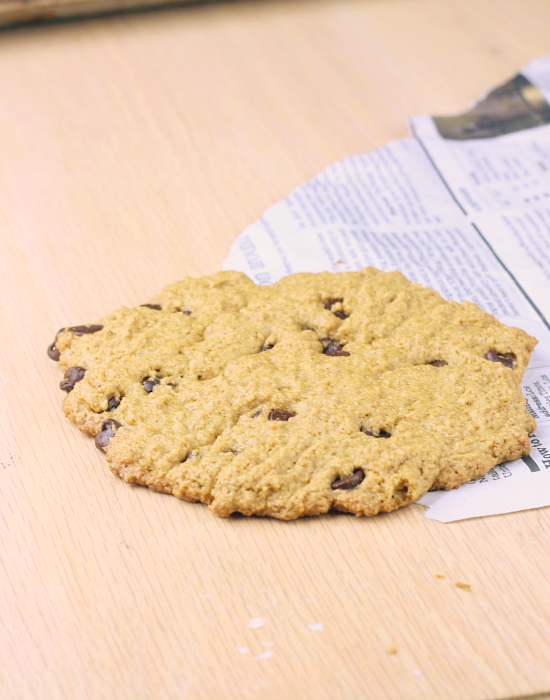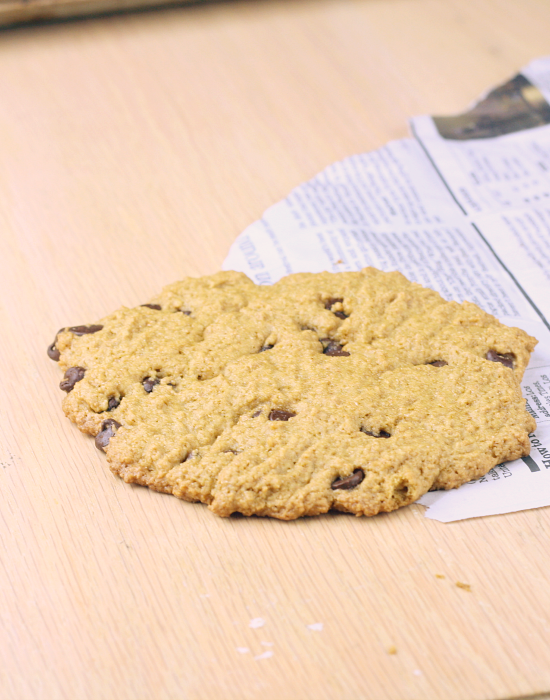 What are your favorite snacks?
Admittedly, snacks hold a very special place in my heart. Popcorn rules savoryland, but as for sweets… this cookie takes the cake. Err, cookie.