Hello old friend.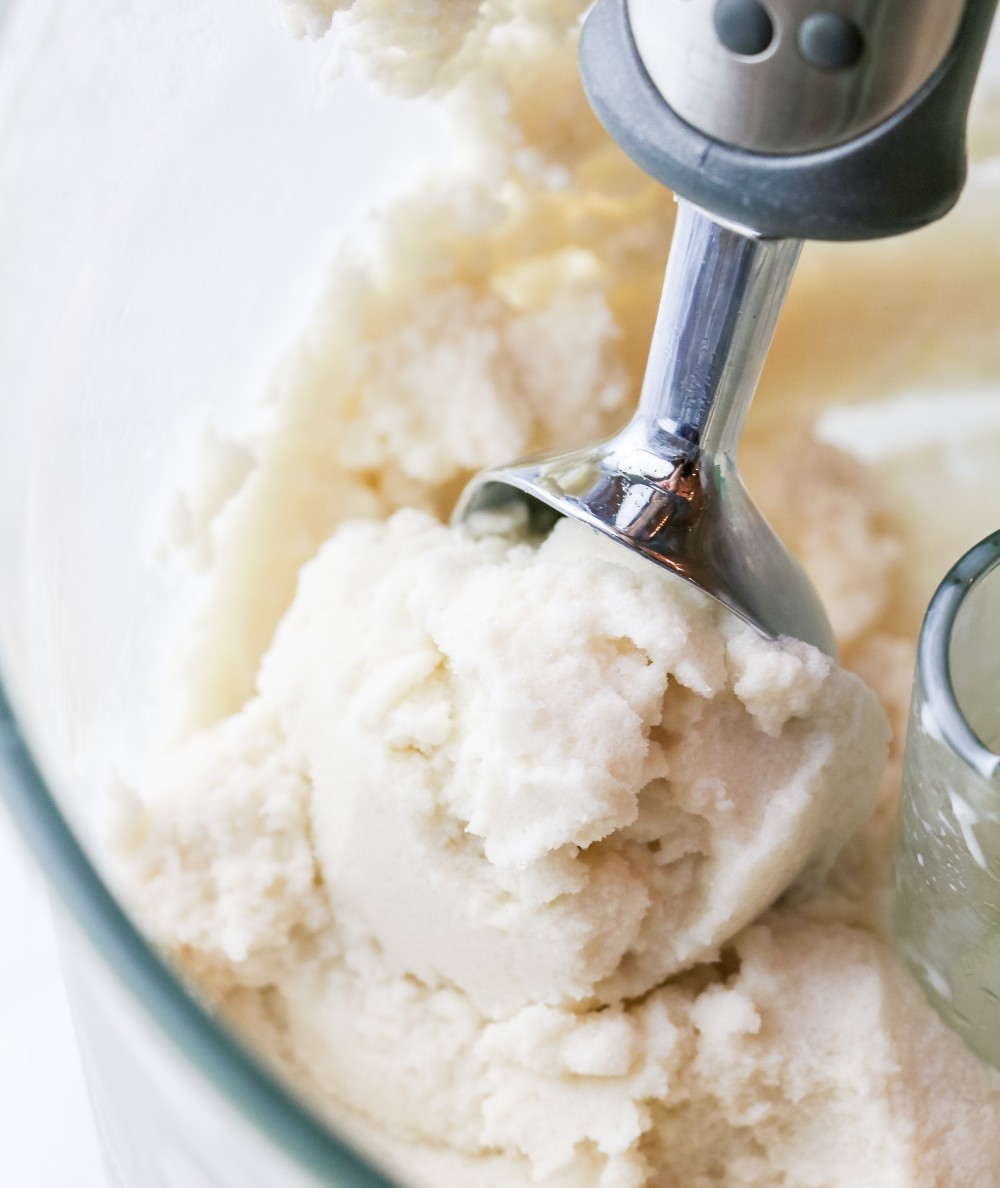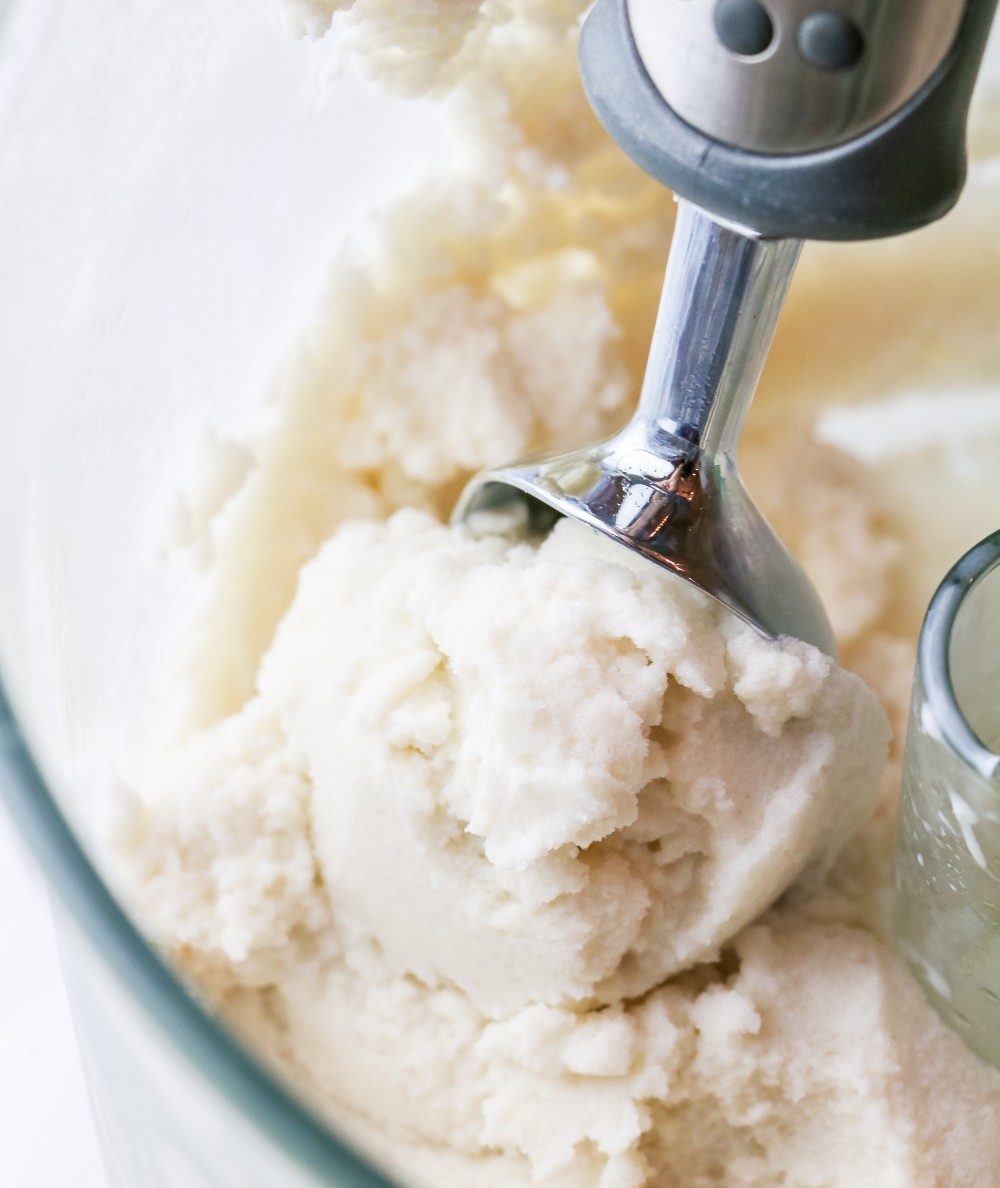 It's a shame we lost touch. You always brought such joy to otherwise dreadfully hot, sticky afternoons. I looked forward to summer all the more because I knew you would be part of it.
But fall would always roll back around and I'd lose you in the (figurative) flurry of pumpkin and (literal) flurry of snow. Although you left my stomach, you never left my heart. I'm a true poet.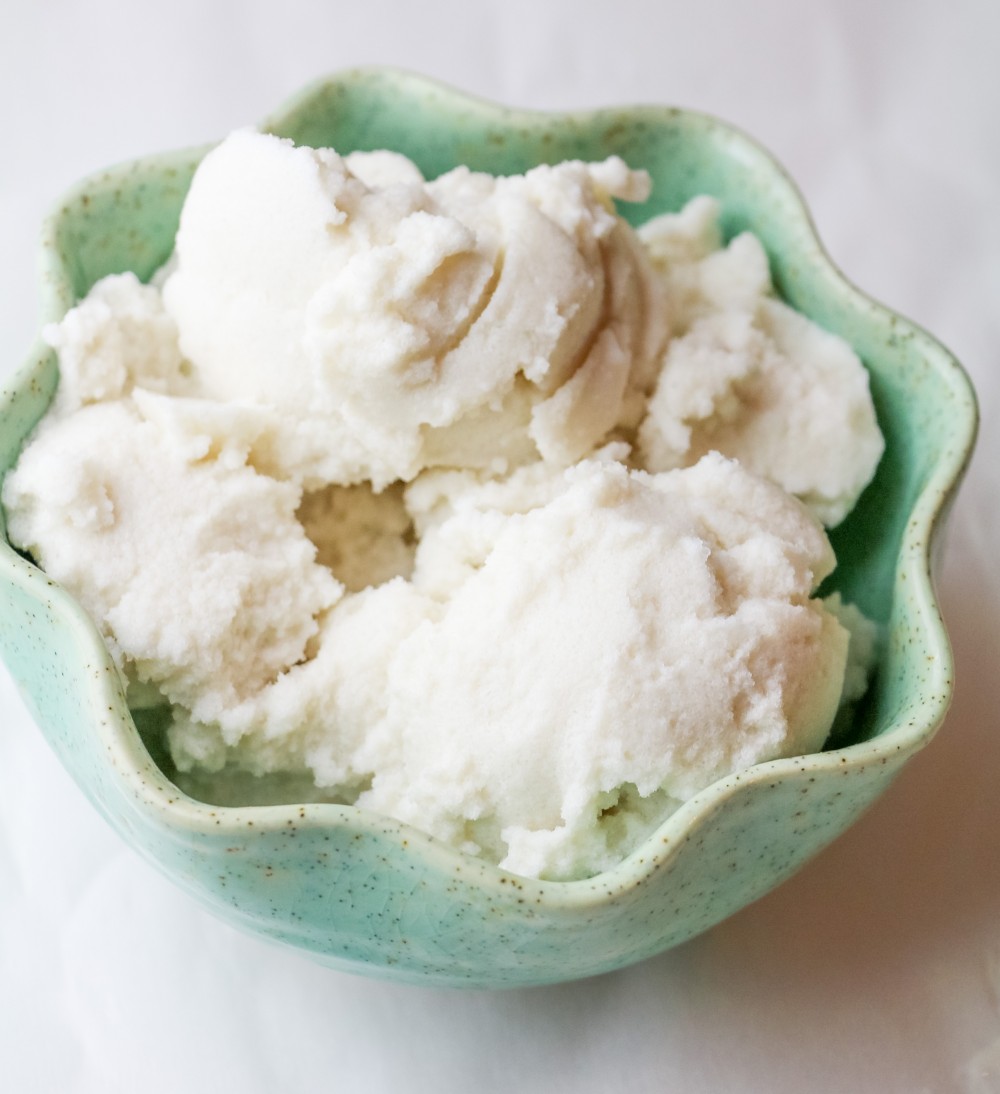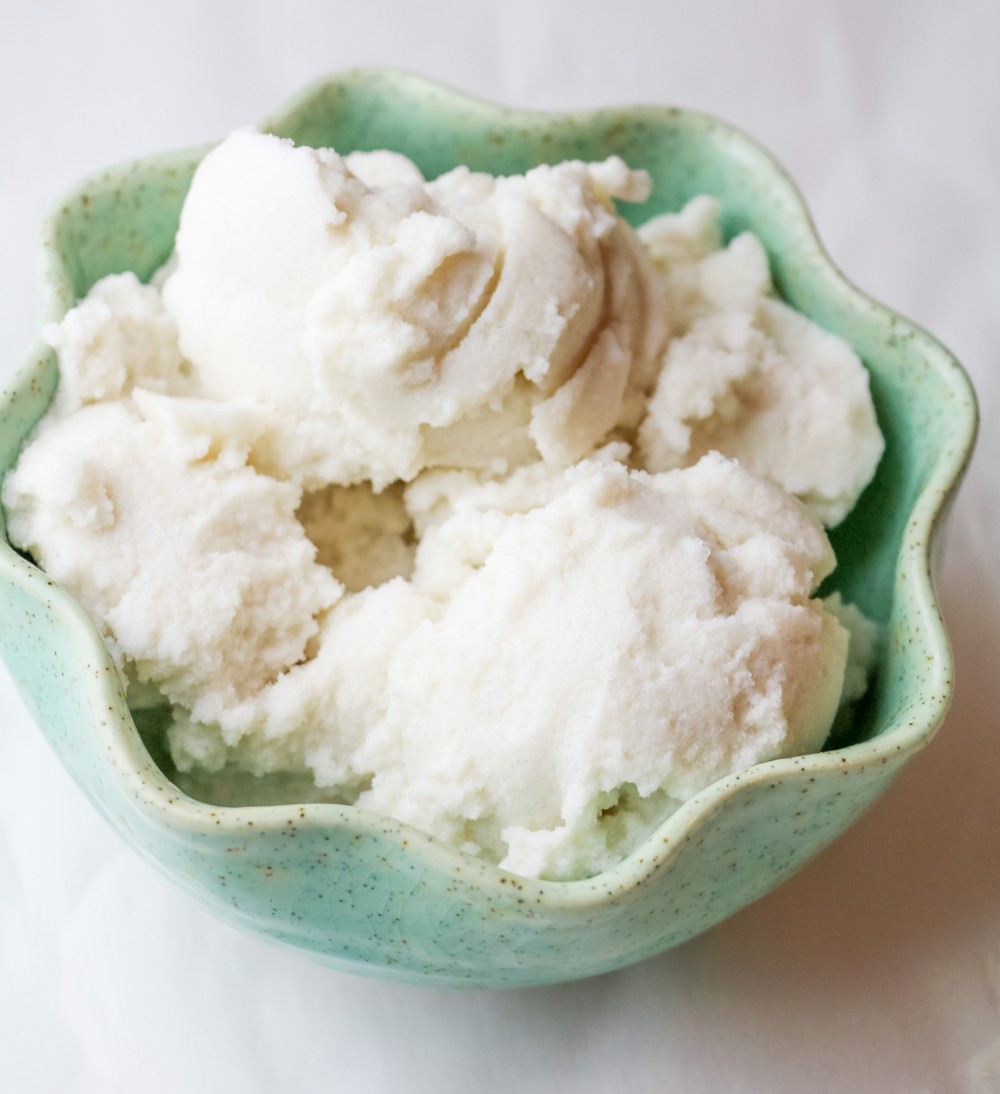 You, my dear single serving ice cream, are a gem. The entire batch of you, which yields a full pint, is only 130 calories. Yes, AN ENTIRE PINT. FOR 130 CALORIES. Plus you're entirely vegan. And believe me, you are soooo creeaammmyy.
You allow me to have freshly churned ice cream whenever I please without actually having to churn anything. Because sometimes I want homemade ice cream five minutes ago and ice cream makers cramp my style. I'm a busy girl on a budget, you know?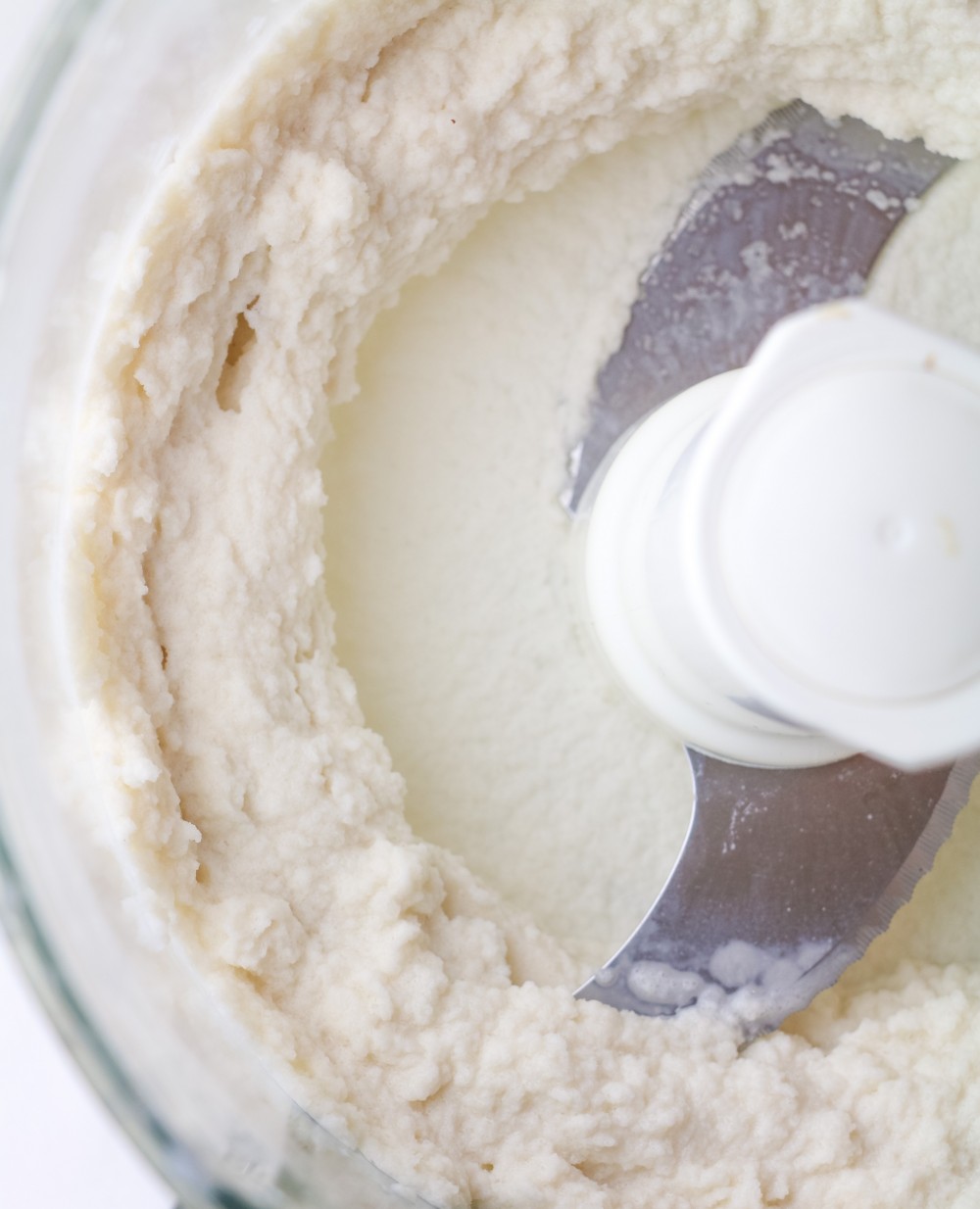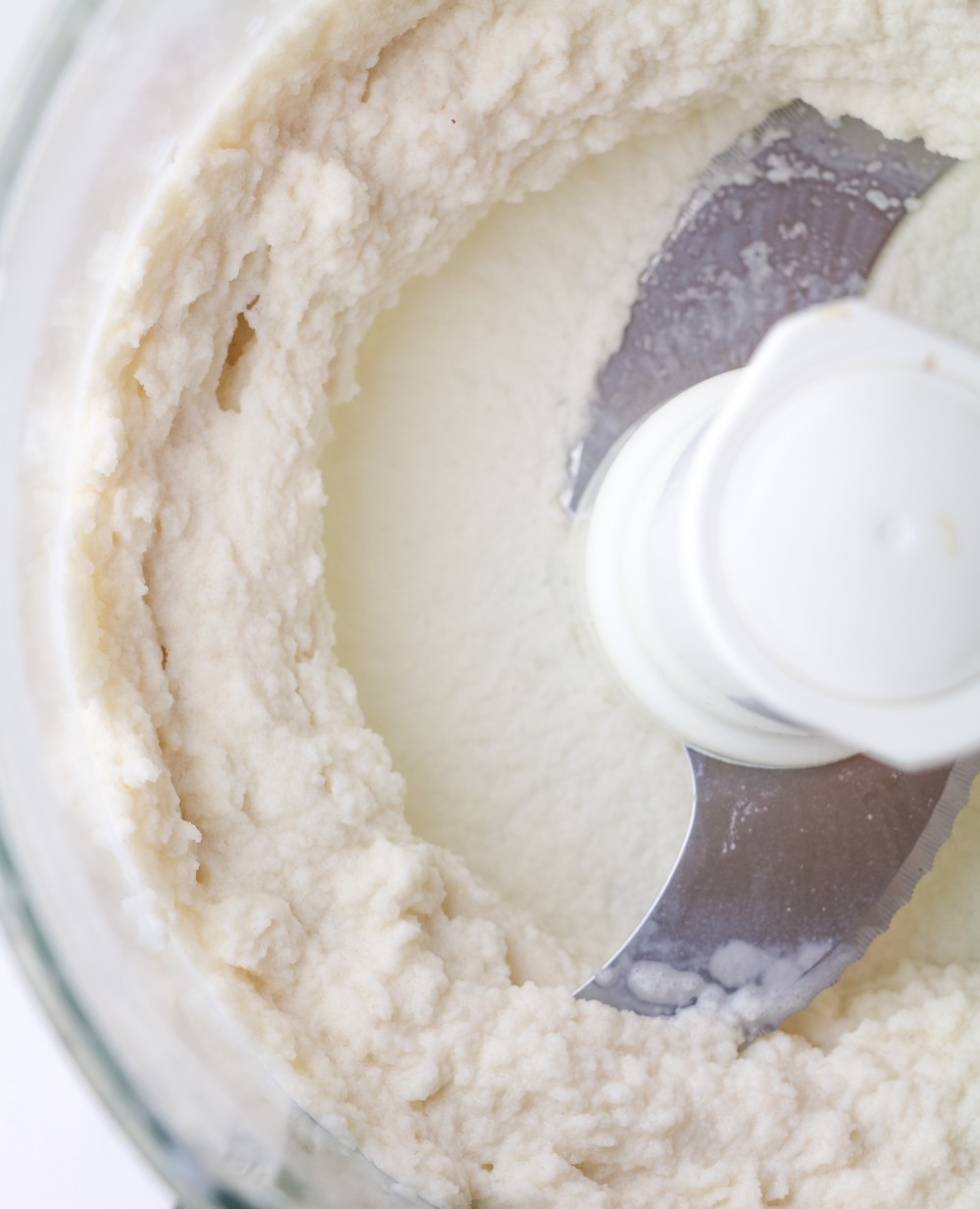 I've spent the past two weeks in a continuous heat stroke, so you are a refreshing angel sent from an air conditioned heaven. In a fit of sweaty desperation, your cooling embrace is a life-affirming oasis in the trenches of a global warmed city desert.
How I've missed you.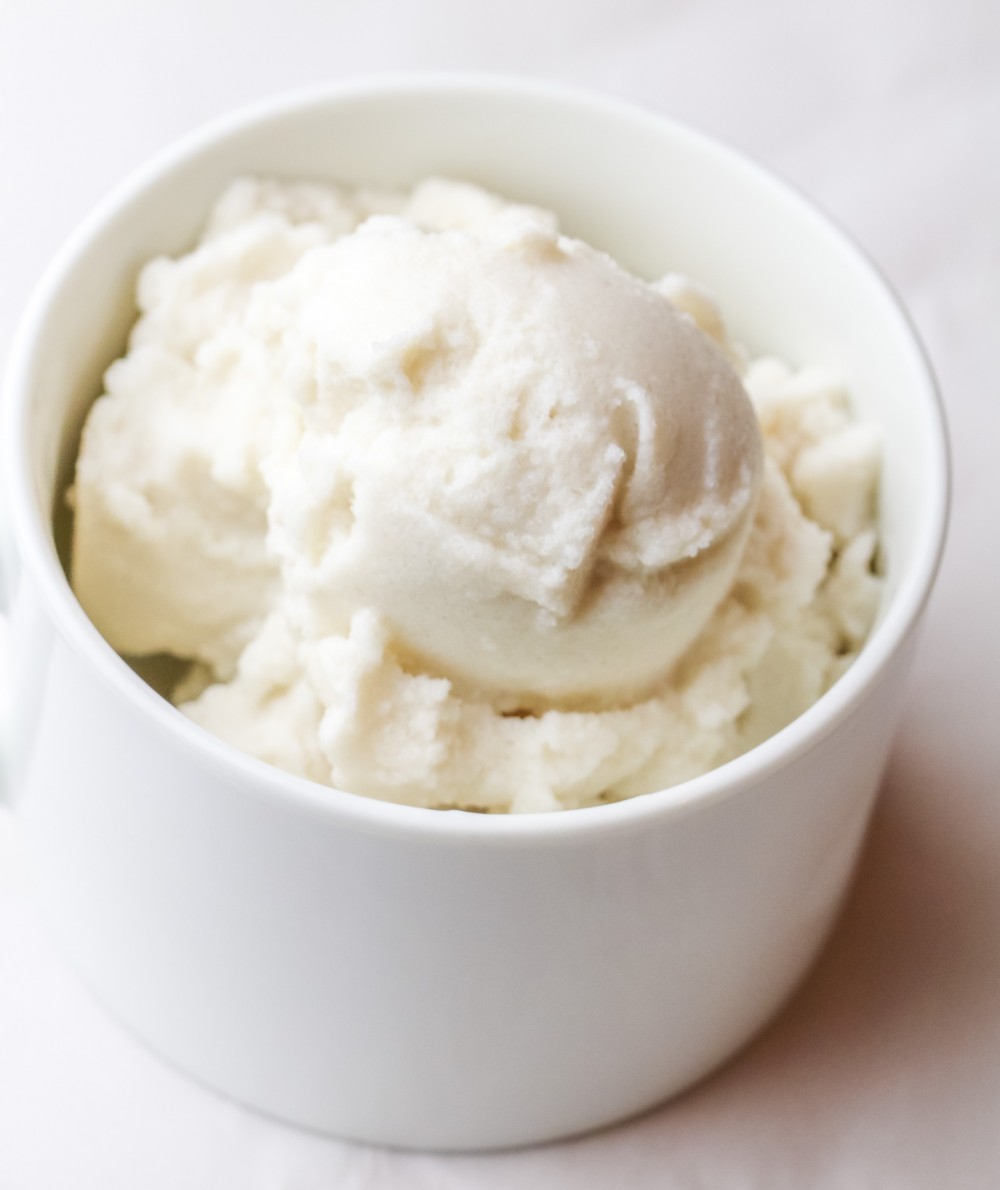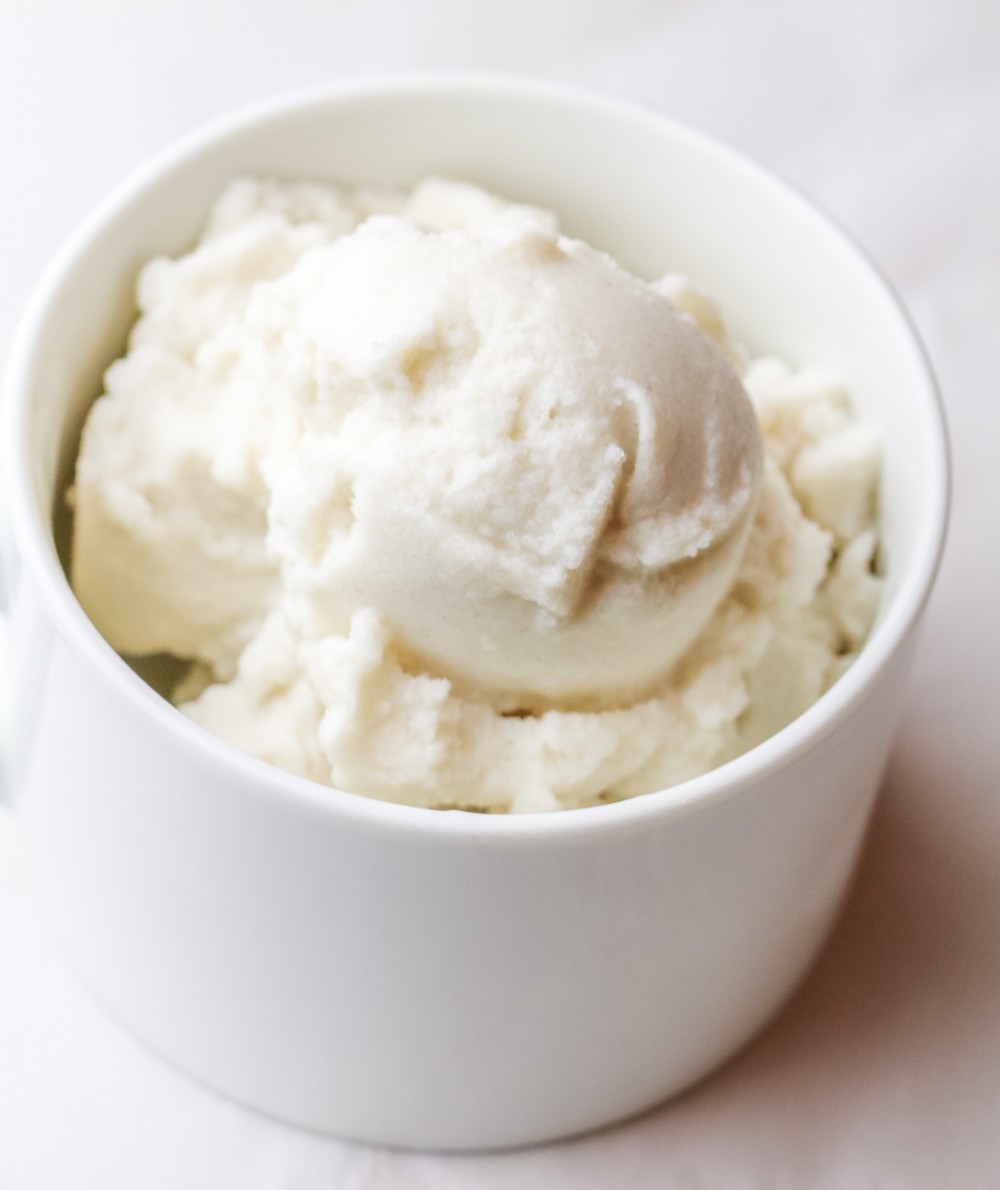 Also I topped you with a bunch of chocolate because that's never the wrong answer.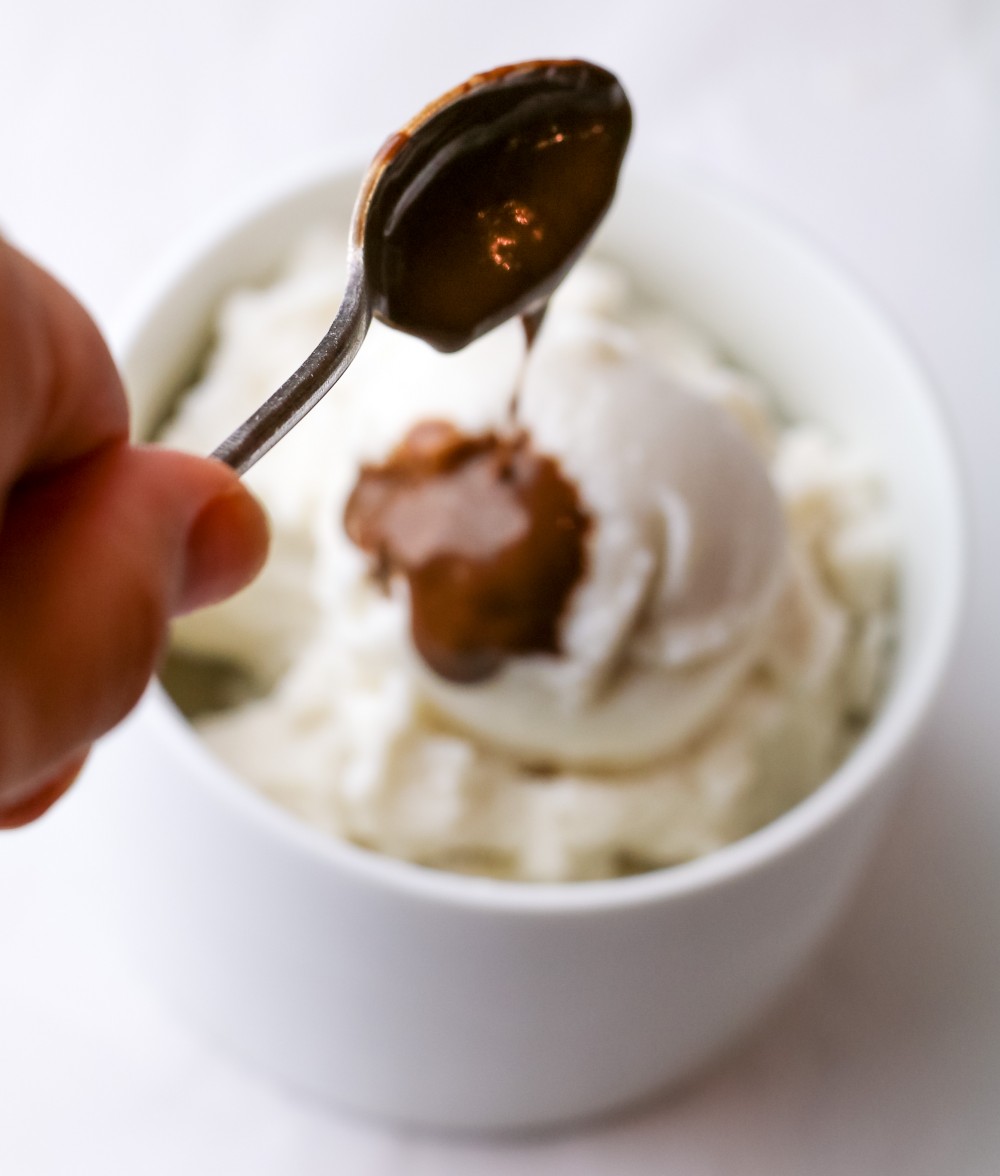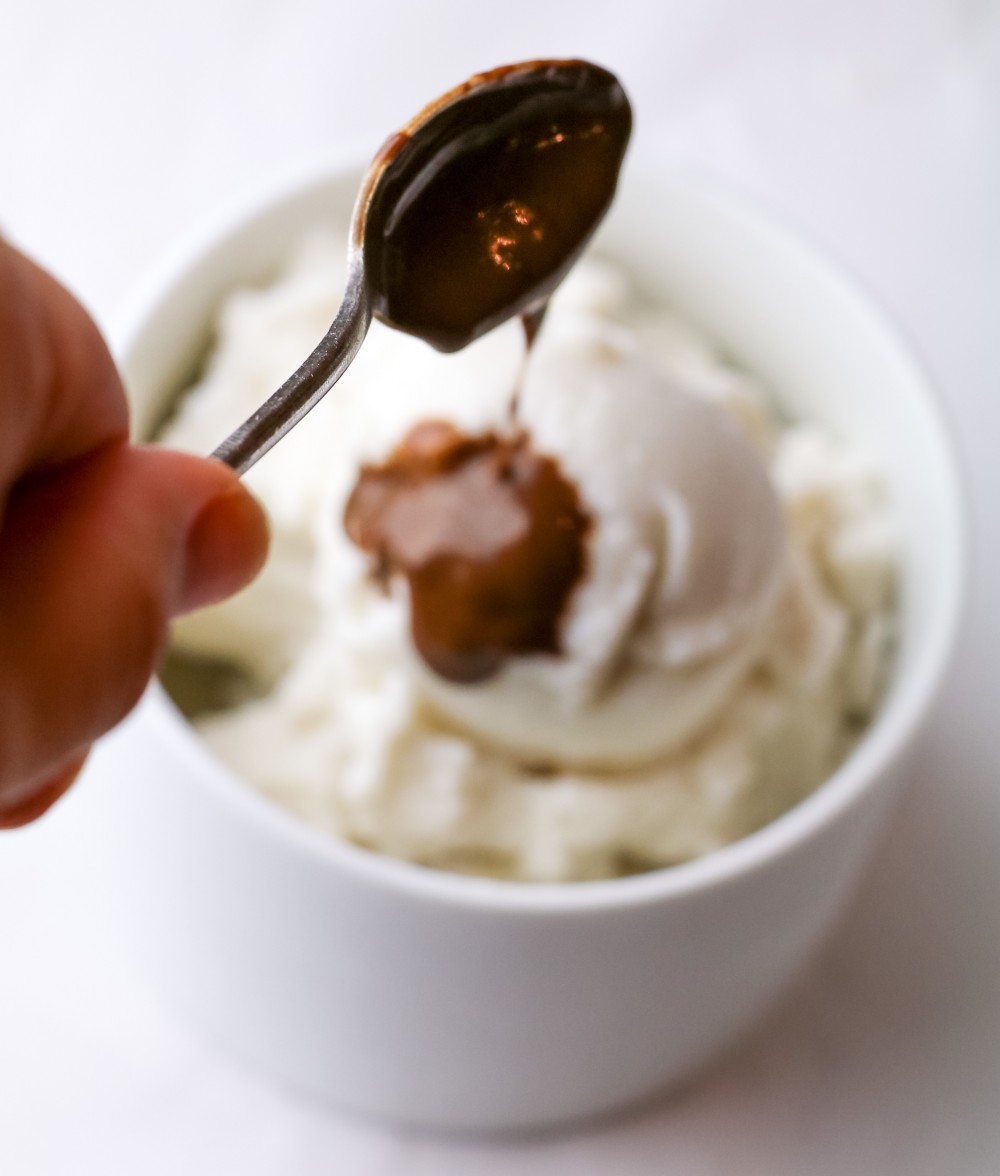 I know what you're going to ask. 130 calories?! What?!? How?!?! I got you.
To find the secret, look no further than my favorite trusty must-have-at-all-times ingredient– almondmilk from Silk.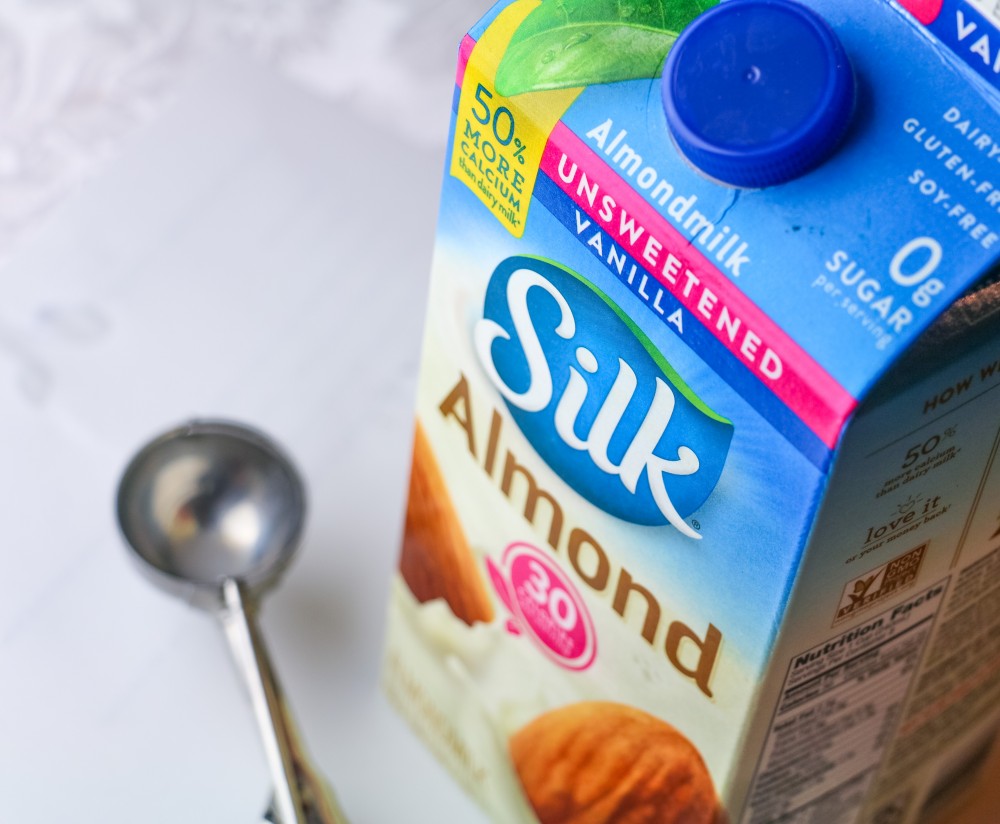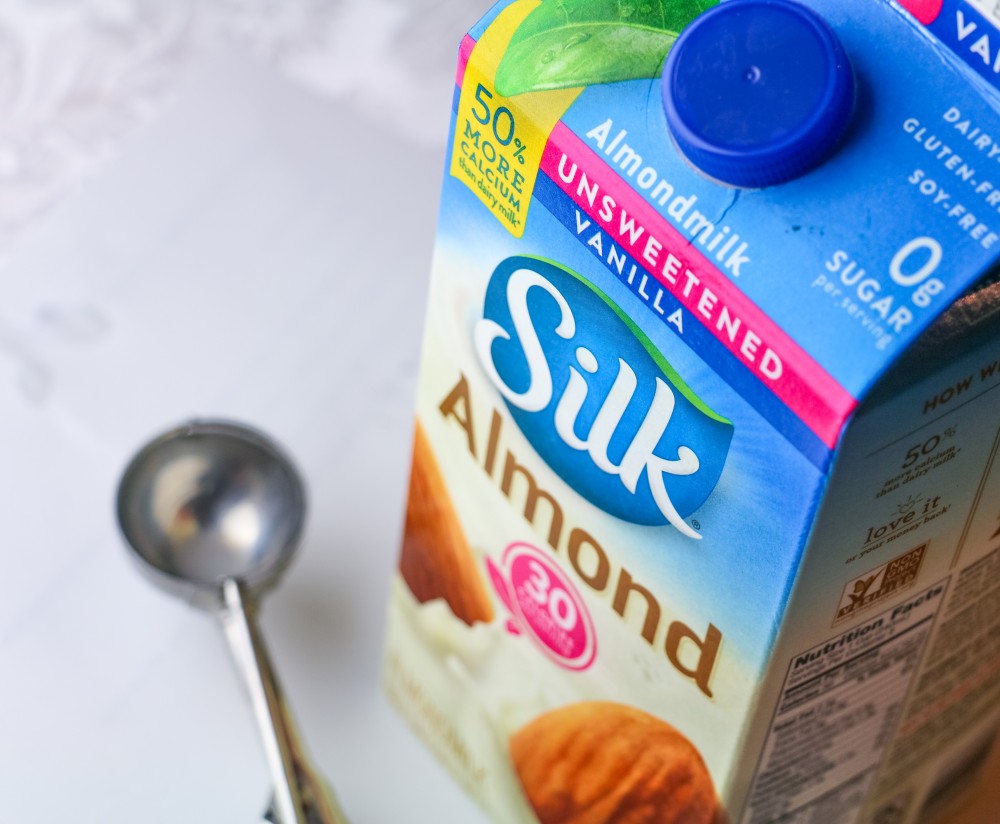 I've actually made a couple versions of this recipe before (a protein riff and one in a DQ blizzard copycat), but I wanted to make a more traditional-tasting indulgence. And it worked. This stuff tastes really legit. Trust.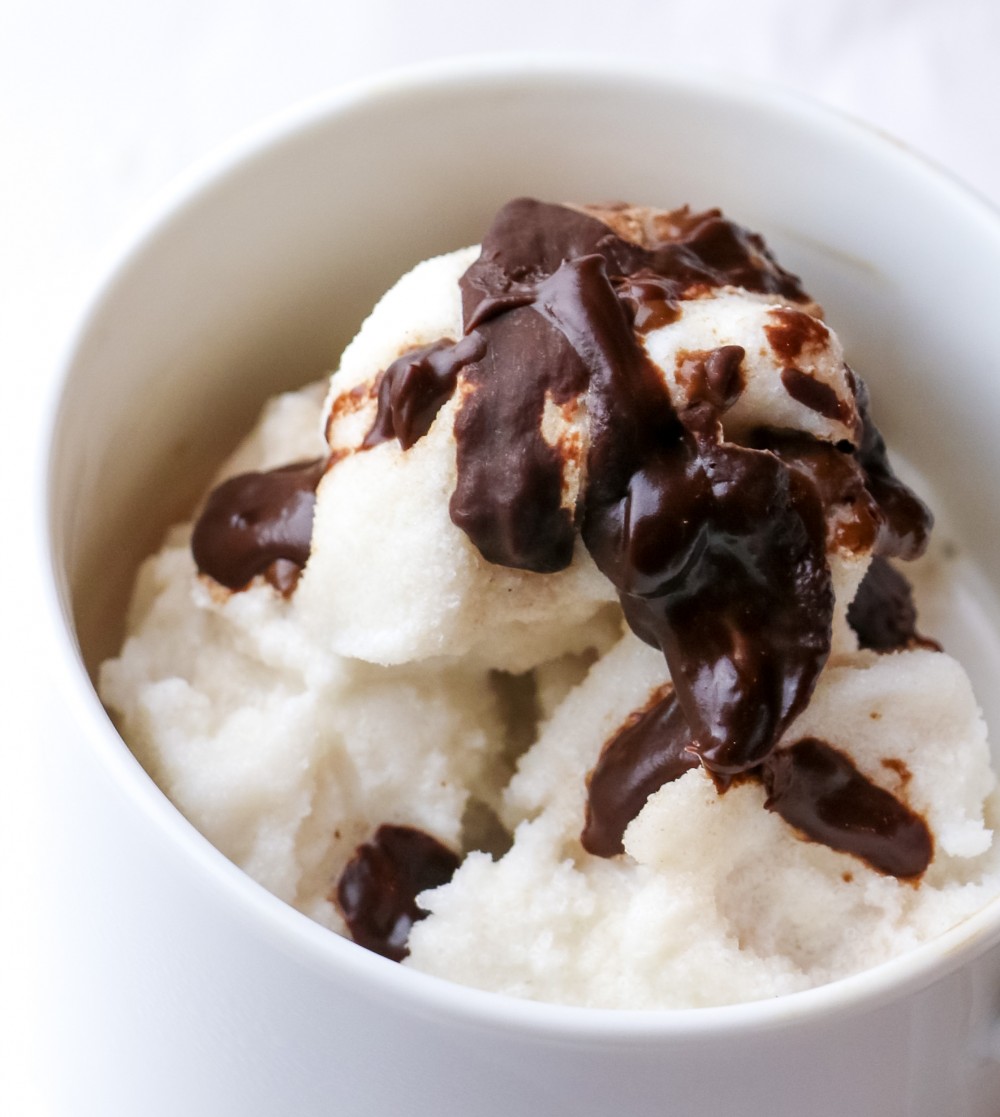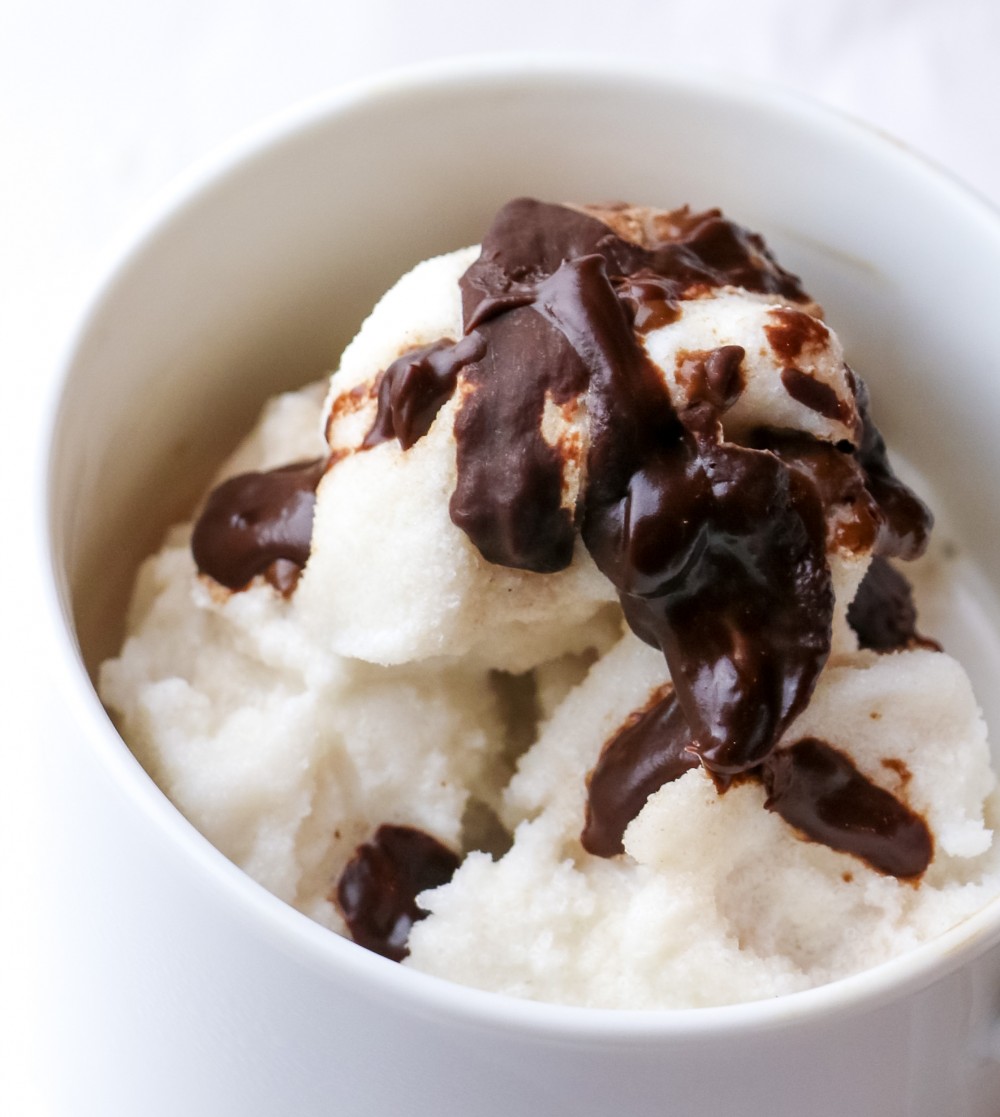 I amped up the cream factor by adding, well, cream. Who knew. You're looking for a higher fat milk/milk substitute, and Silk's creamers do the job quite nicely, especially if you're looking for a dairy free option.
If you want an ultra low calorie version, you are welcome to sub out the cream(er) for another 1/4 cup of almondmilk, but be aware that this will taste a lot more like ice milk than ice cream. But that's okay! Plus, if you do this, the recipe will be only 60 calories for the WHOLE THING. Again, an entire pint!
I calculated the calories using cream because that's how I tested it, and I didn't just want to reel you in with a low calorie count. Because friends don't click bait friends.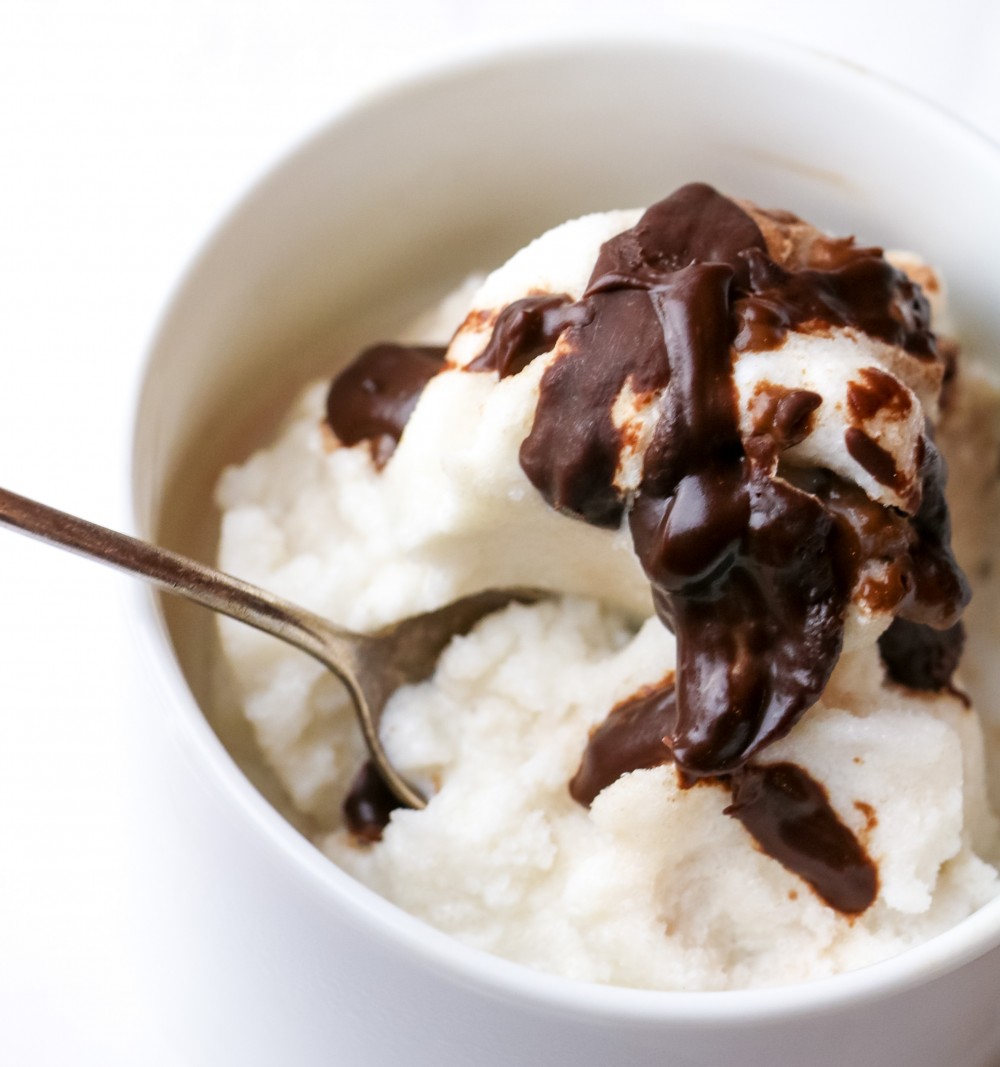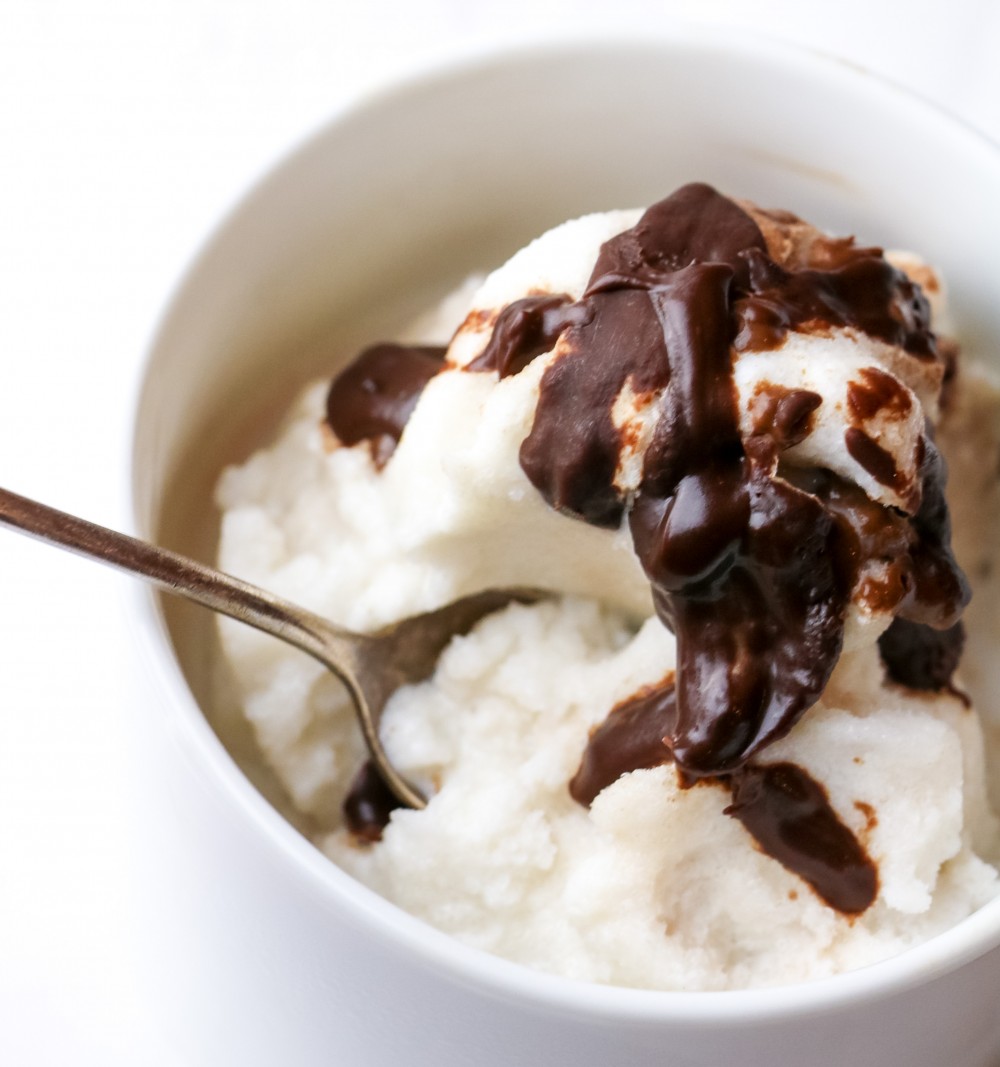 As if you needed another selling point, the beauty of this recipe is that the flavor possibilities are ENDLESS. I want to try them all. Whip up some single serving cookie dough and make cookie dough ice cream. Throw in some mint extract and chocolate chips for mint chocolate chip. Strawberry ice cream? Blend in some strawberries! Vanessa, the lovely blogger I adapted this from, has a few flavor ideas so you can start there.
I'd love to hear what you dream up!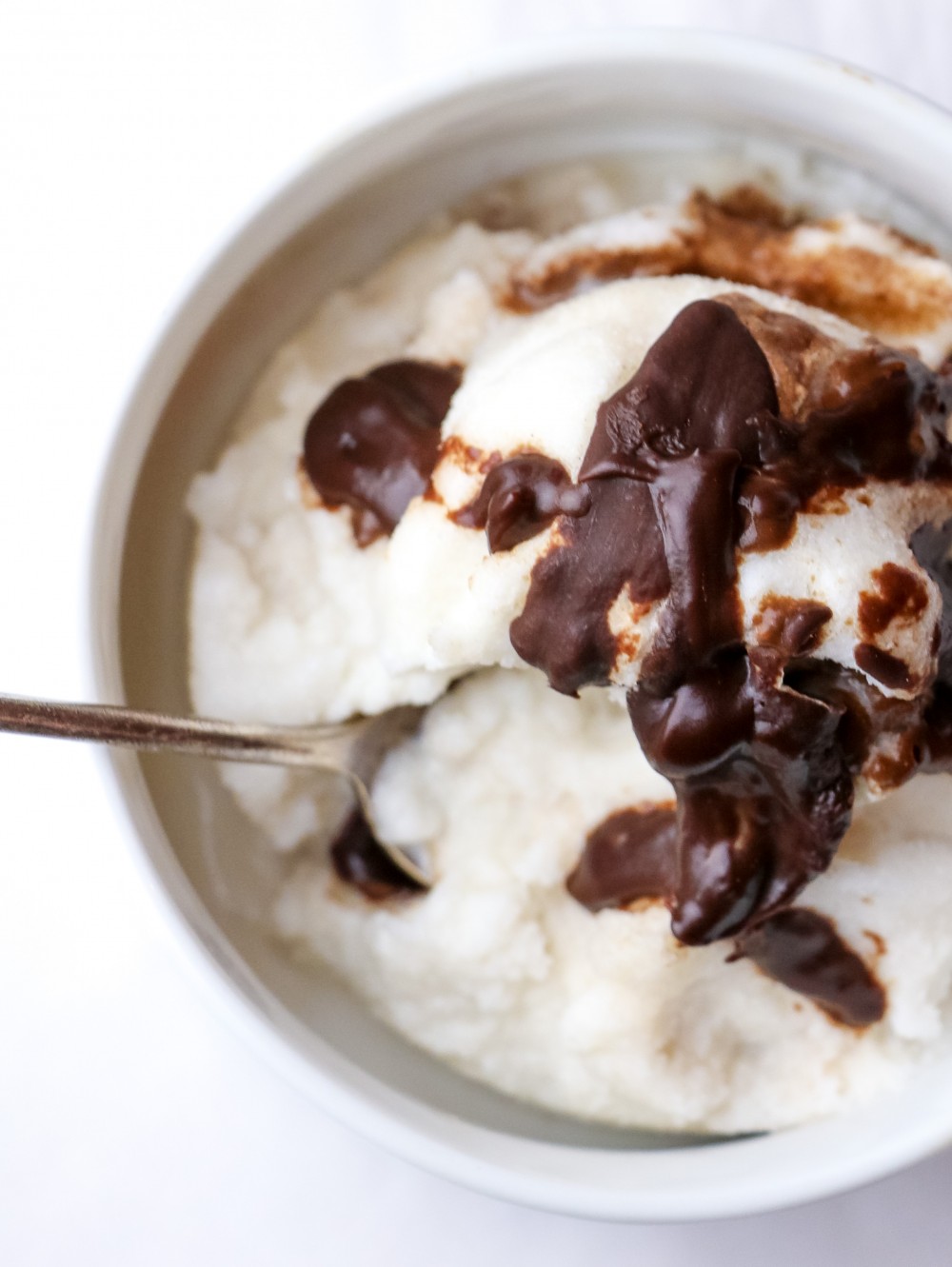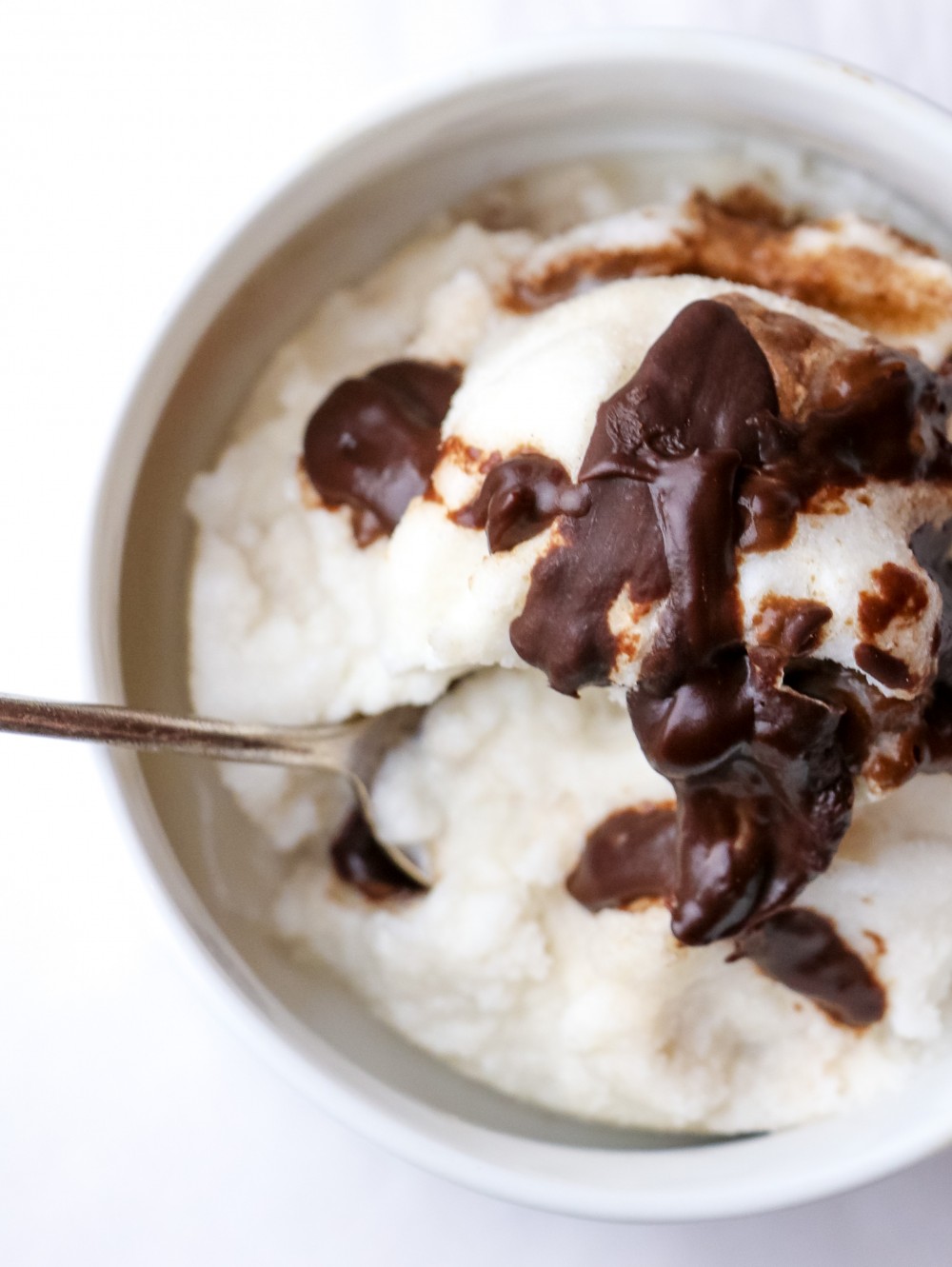 Nutritional Breakdown
Calories
1-3/4 cups Silk Unsweetened Vanilla Almondmilk (53) + 0 calorie sweetener (0) + 1/4 cup Silk Soy Creamer (80) = 133 calories for the whole darn thing (an entire pint of ice cream!)
Net Carbs
1-3/4 cups Silk Unsweetened Vanilla Almondmilk (2g) + 0 calorie sweetener (0g) + 1/4 cup Silk Soy Creamer (8g) = net carbs for the whole darn thing (an entire pint of ice cream!)
Protein
1-3/4 cups Silk Unsweetened Vanilla Almondmilk (2g) + 0 calorie sweetener (0g) + 1/4 cup Silk Soy Creamer (0g) = 2g protein for the whole darn thing (an entire pint of ice cream!)
Healthy Single Serving Ice Cream (No Ice Cream Maker Needed!)
Ingredients
1-3/4 cups Silk Unsweetened Vanilla Almondmilk
1 teaspoon vanilla extract
sweetener to taste (I used powdered stevia, equivalent to about 1 tablespoon of sugar)
pinch sea salt
¼ cup Silk Soy Creamer
Instructions
In a glass measuring cup, whisk together the Almondmilk, vanilla extract, sweetener, and salt. Pour into an ice cube tray and stick it in the freezer until it is completely firmed up and frozen.
Once the almond milk mixture is frozen, blend in a high-powered blender or food processor until it's almost at a powdered consistency. Make sure not to go nuts and totally overblend, or it will melt. Add in creamer and process on high until incorporated and nearly smooth. Finally, throw in any add-ins and process until smooth. Devour!
Nutrition Information
Serving size:
the whole darn thing
Calories:
130
Protein:
2g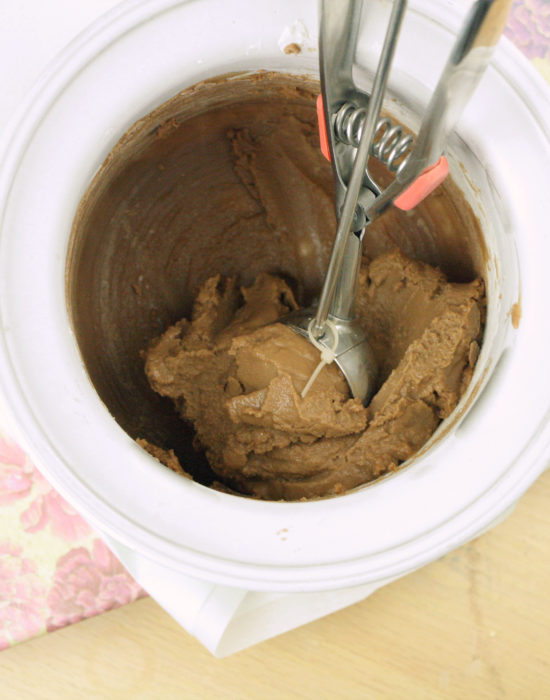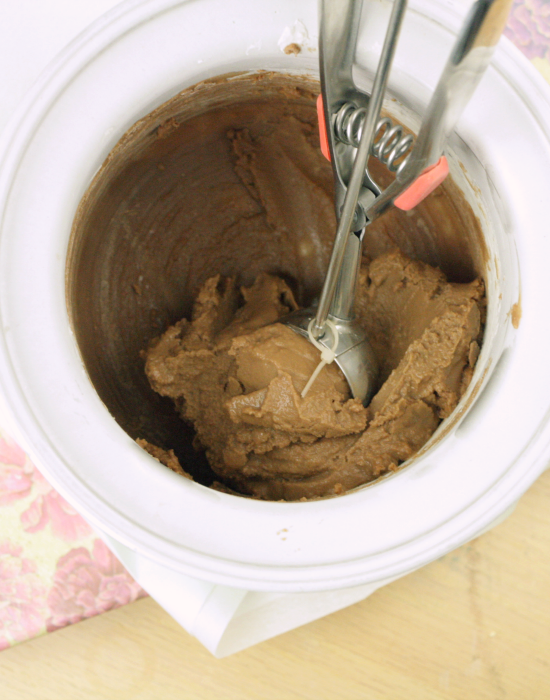 Homemade DQ Cookie Dough Blizzard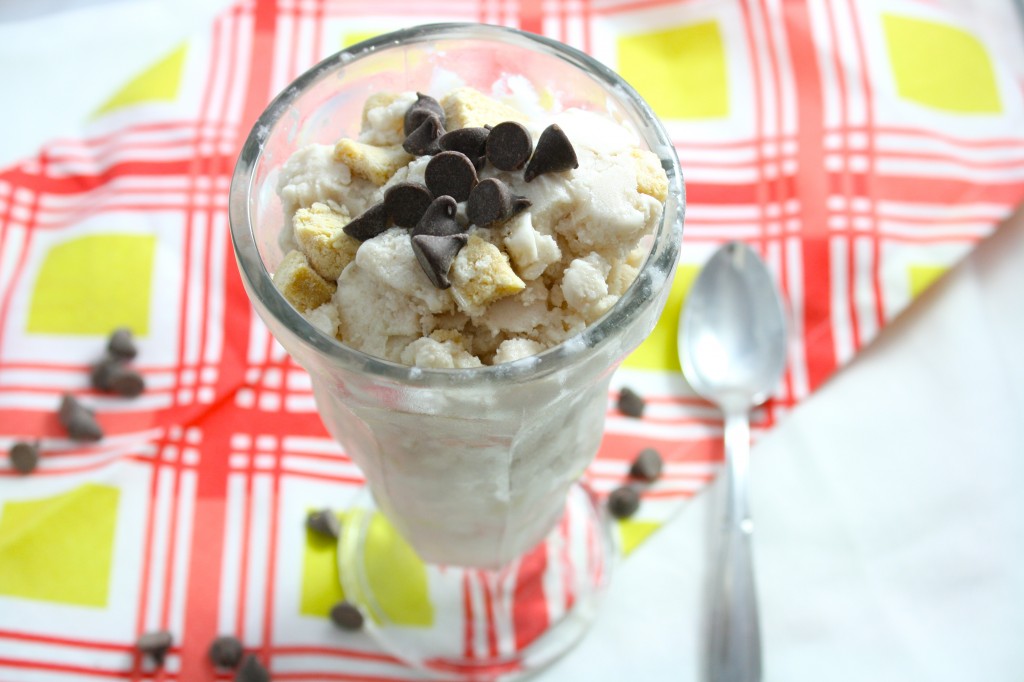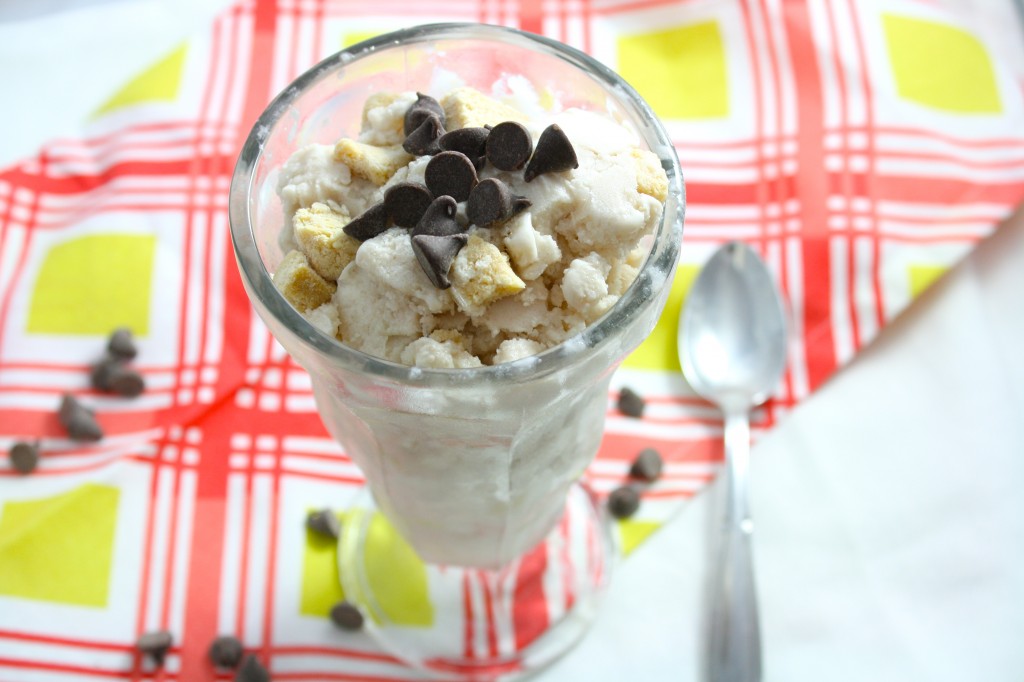 Low Calorie Chocolate Peanut Butter Milkshake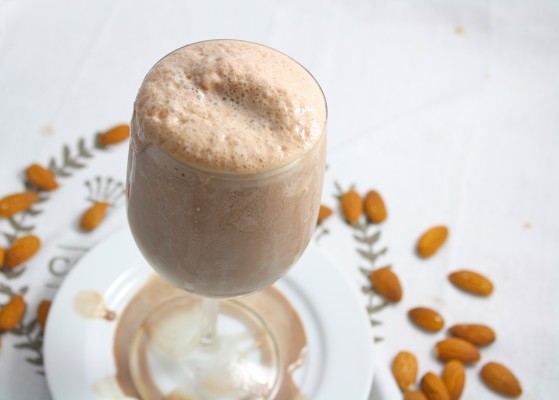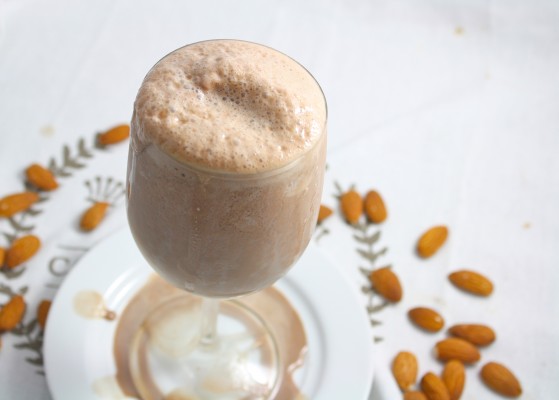 This is a sponsored conversation written by me on behalf of Silk. The opinions and text are all mine. Thank you for helping me keep the lights on around here!