Consider this a make-up present.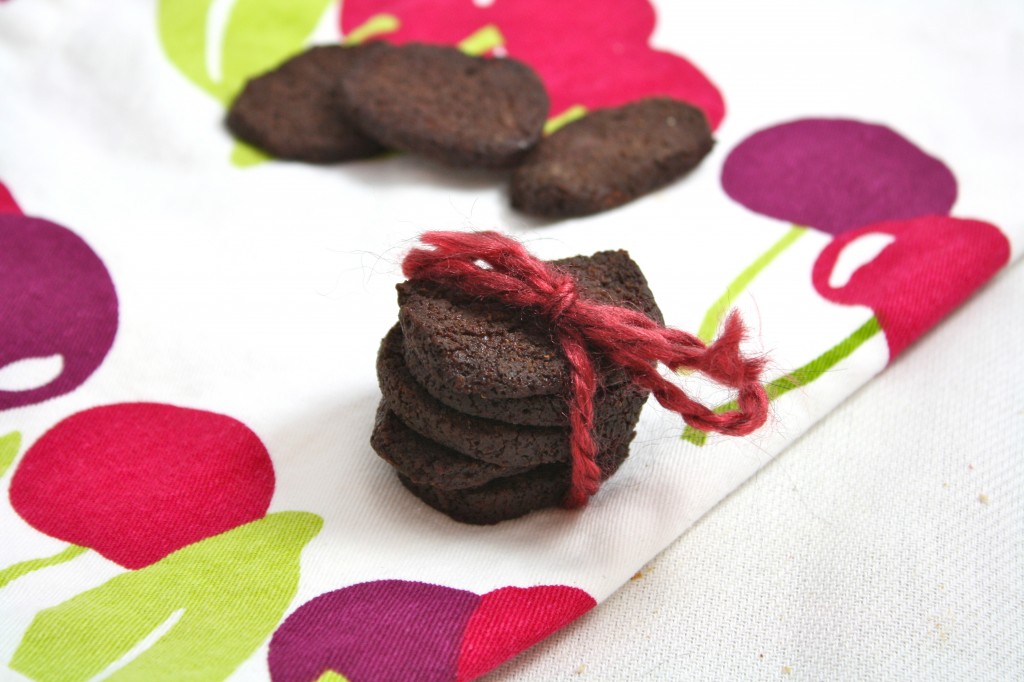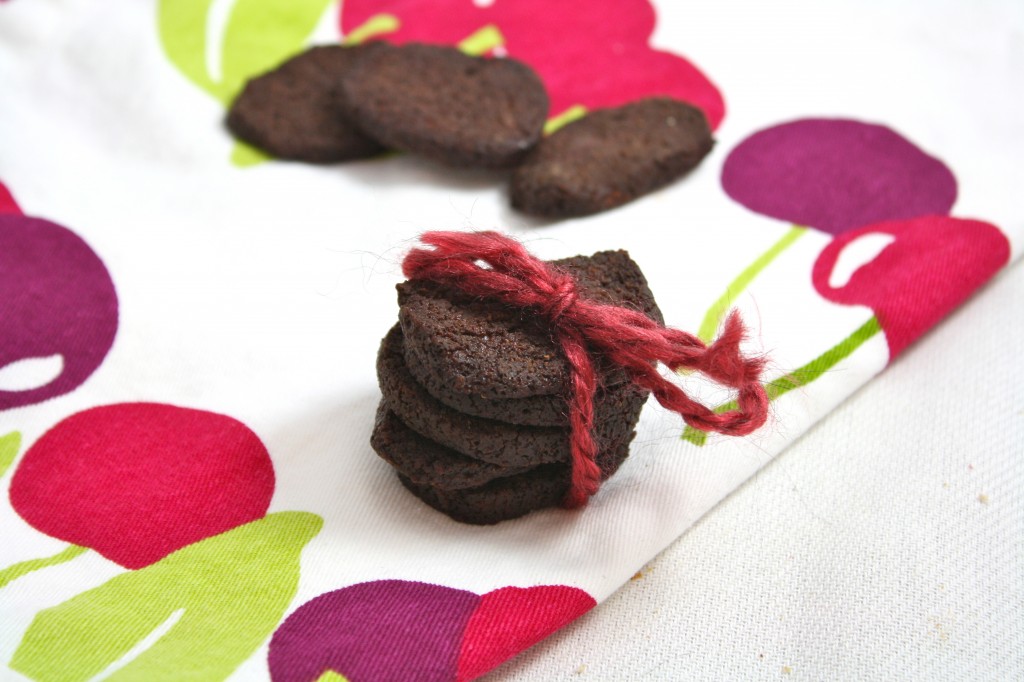 I suppose I do have to make up some slack for my last recipe. I was so happy to have finally gotten the peanut flour I ordered that I was probably in a peanut flour-induced state of ignorant bliss.
I knew other people had mixed peanut flour with almond milk to make "peanut butter" before, but I thought the fact that I had slapped on measurements made it all official. Forgive me? Thanks.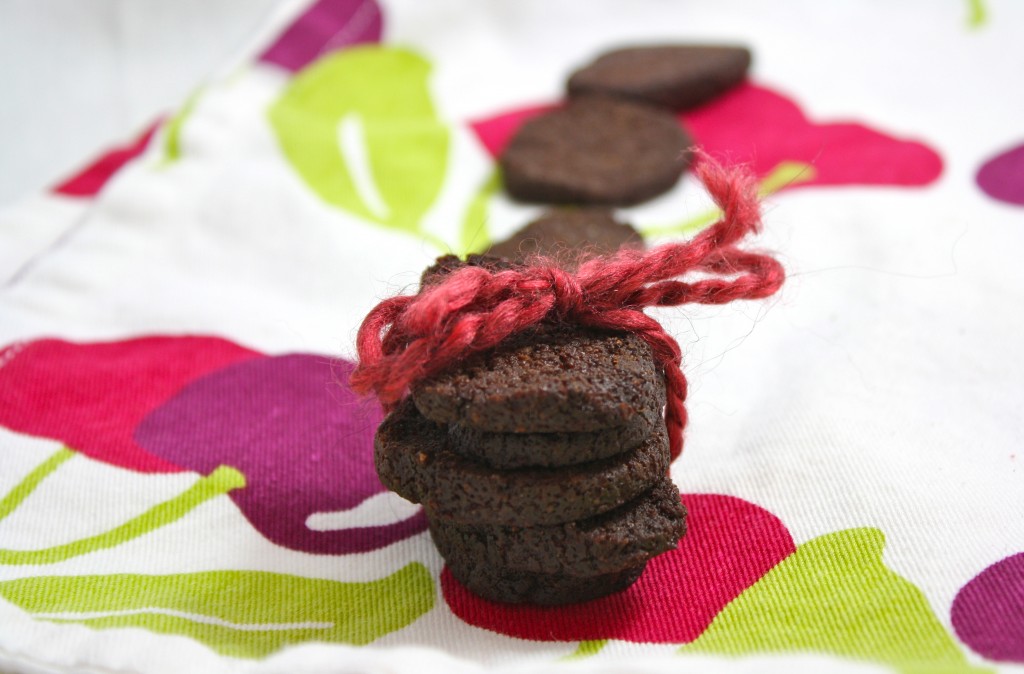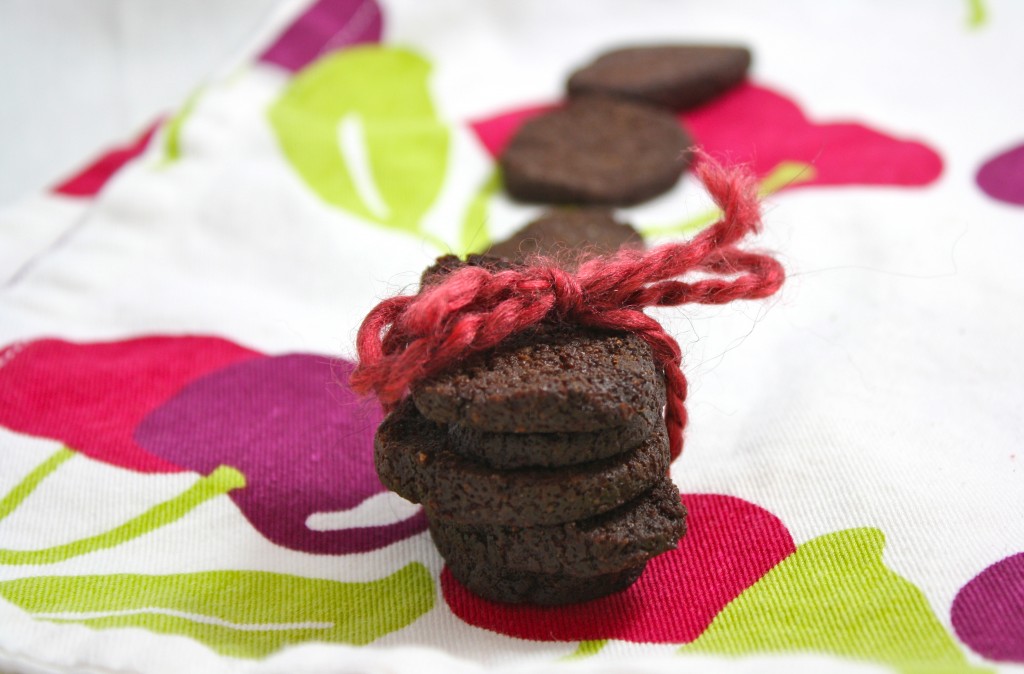 So to make it up to you, I went all out with peanut flour. I made you chocolate wafers!
You know, the ones a certain company that rhymes with Rabisco doesn't make anymore. (Seriously, what is up with that?)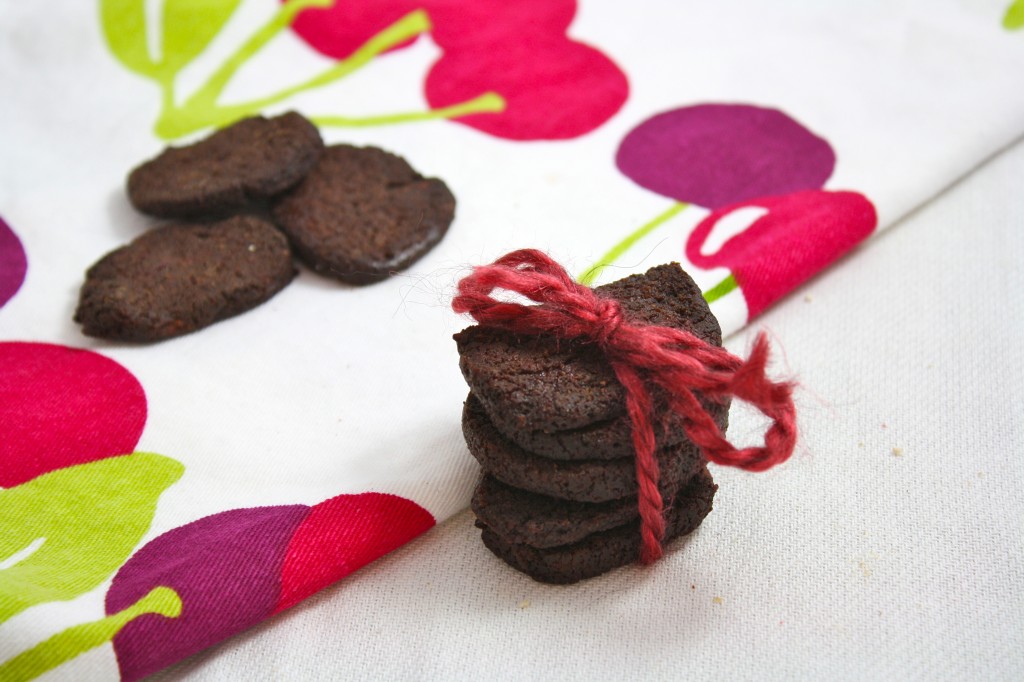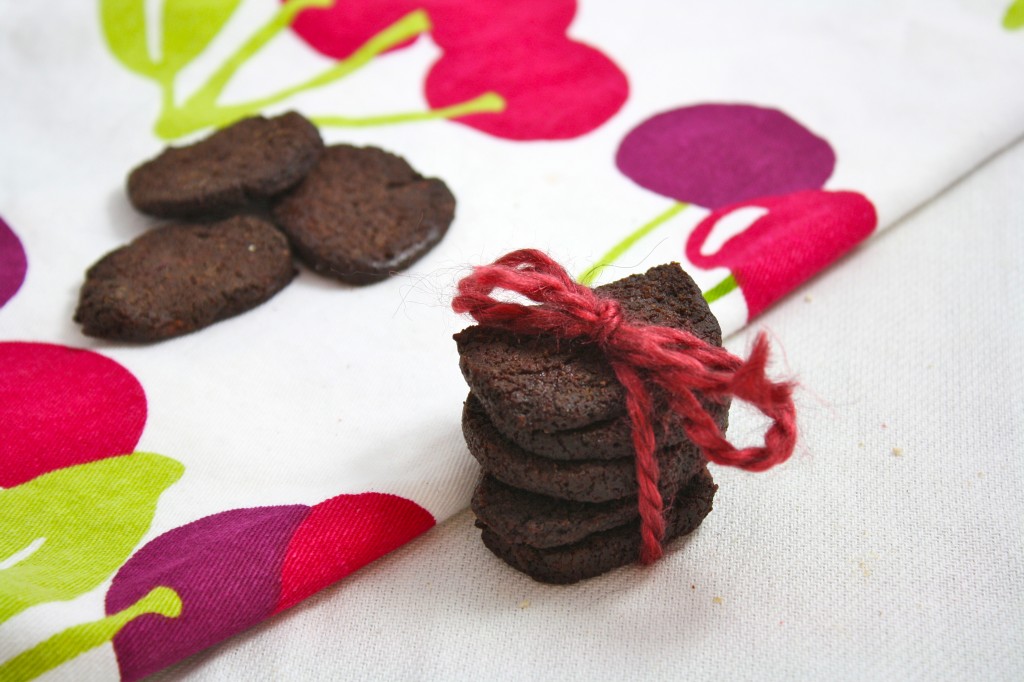 Anywhooo. I knew a world without chocolate wafers simply would not do. I had to bring them back into this lovely world of ours, preferably in a way that still allows me to zip up my jeans.
So my new BFF peanut flour and I got together for a play date in the kitchen. We had fun. We made a mess. (Not too big a mess, though, because this recipe is actually super easy to make!)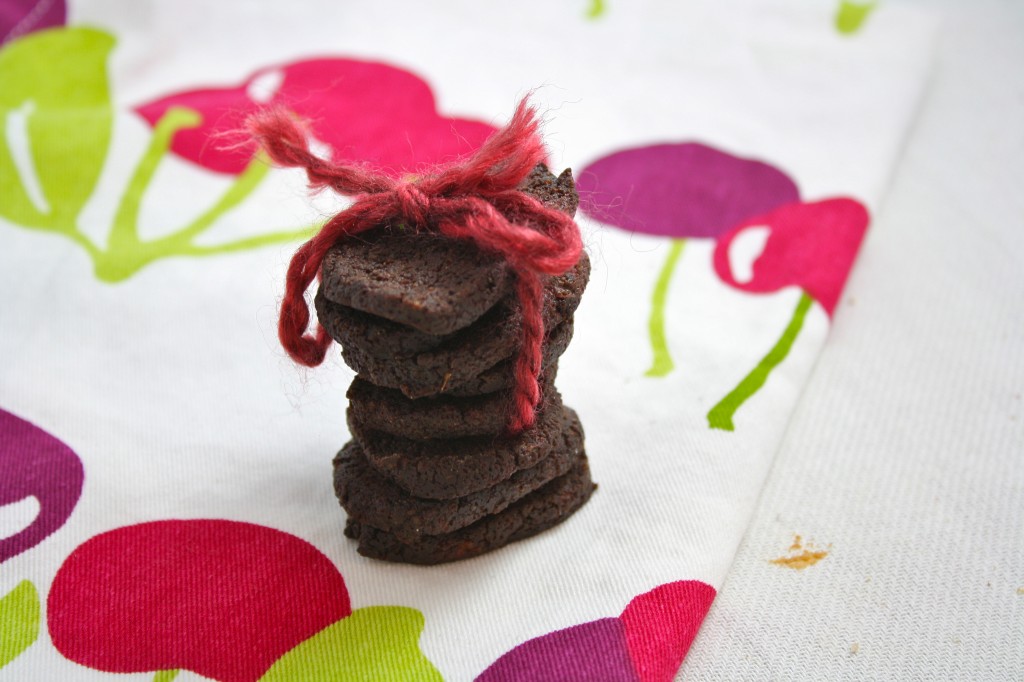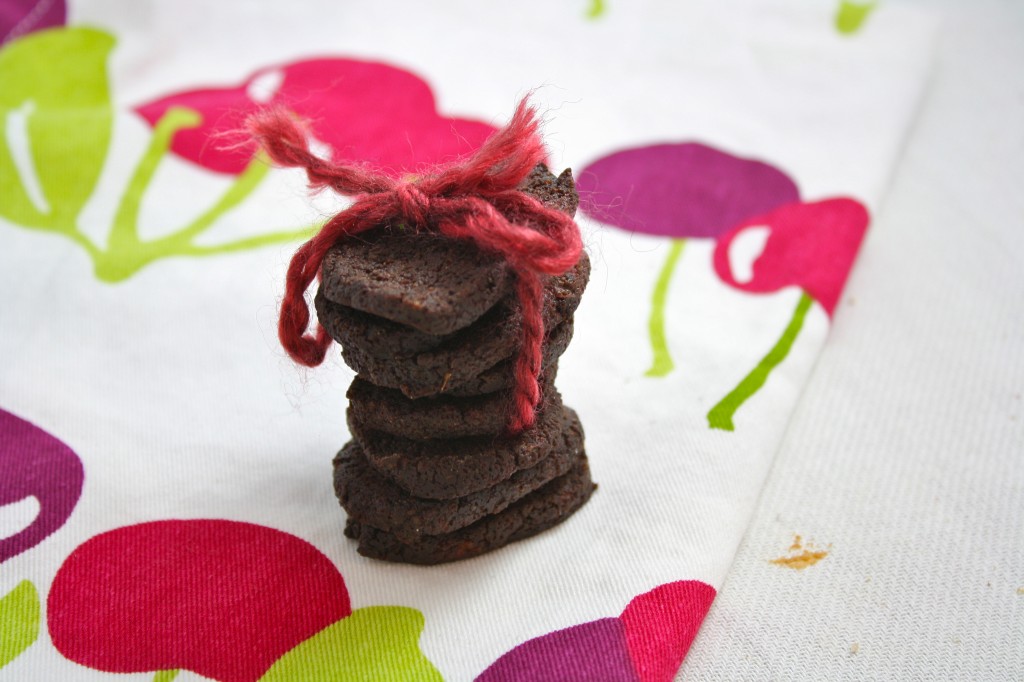 I can't believe that I have never a) baked with peanut flour or b) made slice and bake cookies before! It makes everything so simple and I could not have been happier with these wafers.
They are crispy yet chewy, chocolatey and not too sweet, but certainly not bitter, and after your first taste of dough (like you won't have one), you'll know how incredible the wafers are going to taste. I seriously considered not baking them.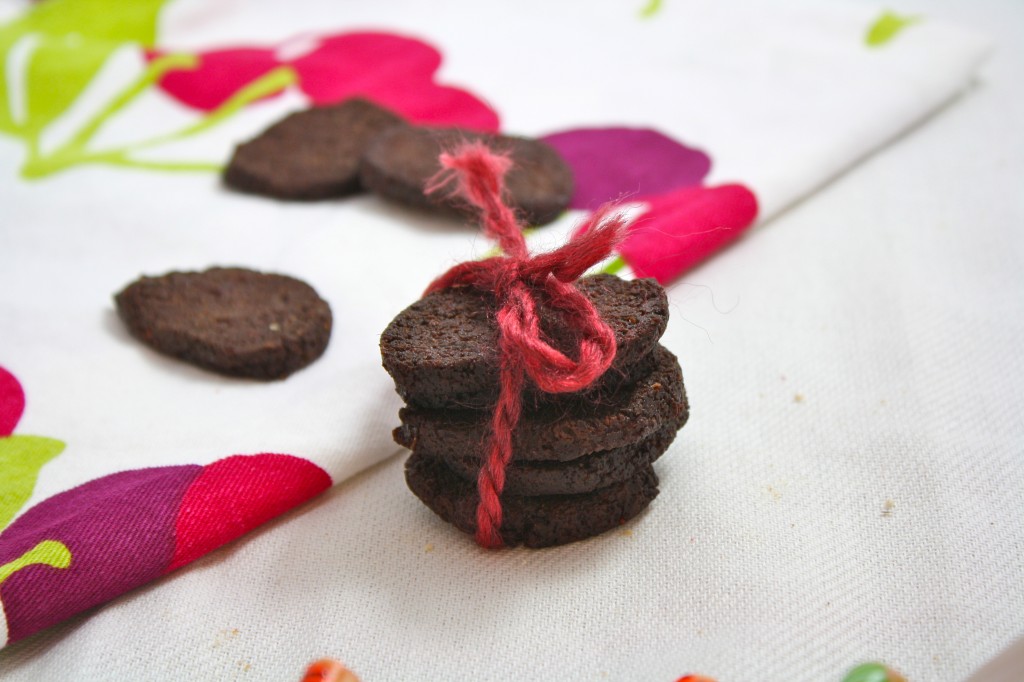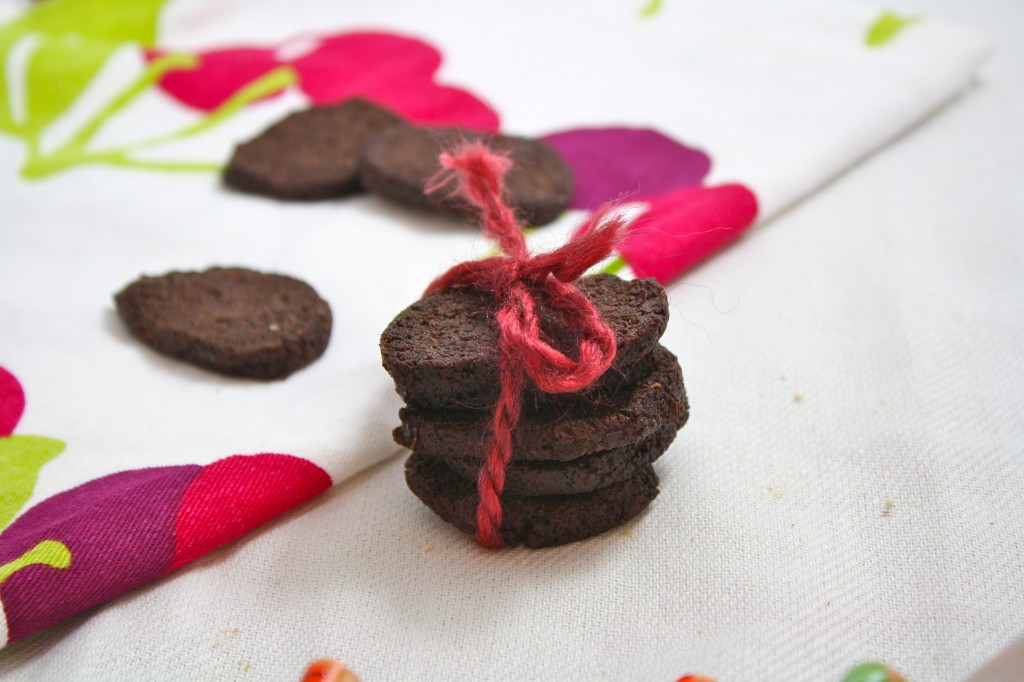 Just don't eat all the cookies as soon as you bake them. I have another recipe showcasing these little gems coming up that you won't want to miss.
Homemade Chocolate Wafers
Healthy chocolate wafers! Rejoice! Just note that these cookies really crisp up as they cool. I prefer eating these wafers warm, however, because they taste a lot like brownie cookies when they are heated up. I suggest storing these in the frezer and then nuking for a few seconds until warm before chowing down.
Adapted from Smitten Kitchen
Makes about 45 cookies
Nutritional Comparison
Nabisco Famous Chocolate Wafers
Serving size: 1 wafer cookie
Calories: 28
Fat: 0.8 grams
vs.
Homemade Chocolate Wafers
(Calculated with erythritol)
Serving size: 1 wafer cookie
Calories: 10
Fat: ~0.3 grams
Ingredients
3/4 cup peanut flour (I bet almond meal would work in a pinch.)
6 Tablespoons unsweetened cocoa powder
1/2 cup erythritol or xylitol
1/8 teaspoon salt
1/8 teaspoon baking soda
1/2 cup mashed banana or applesauce (or even pumpkin would probably work!)
2 Tablespoons almond milk
1/2 teaspoon vanilla
Directions
In the bowl of a food processor, combine peanut flour, unsweetened cocoa powder, erythritol or xylitol, salt, and baking soda, and pulse a few times to combine. Add in the mashed banana or applesauce and pulse several times. With the processor running, add in the almond milk and vanilla extract and continue to process until the mixture forms a dough and clumps around the blade or sides of the bowl. Transfer the dough to a bowl and knead a few times to bring it all together. Form the dough into a long, thin-ish log and wrap in plastic wrap or foil and chill until firm, for at least an hour, or until you need it.
Preheat the oven to 350F.
Line a large baking sheet with parchment paper or a silicone mat and set aside. Fetch your dough log from the refrigerator, unwrap it, and slice into about 45 thin and even slices (about 1/4-1/8 inch each), and place them all, pressing each one into a uniform circle if needed, an even distance away from each other on the prepared baking sheet. Bake in the oven at 350F for 12 to 15 minutes and let cool for about 10 minutes on the baking sheet before transferring to wire racks to cool completely. (The cookies with crisp as they cool.) Store in the refrigerator and save for late night snack attacks.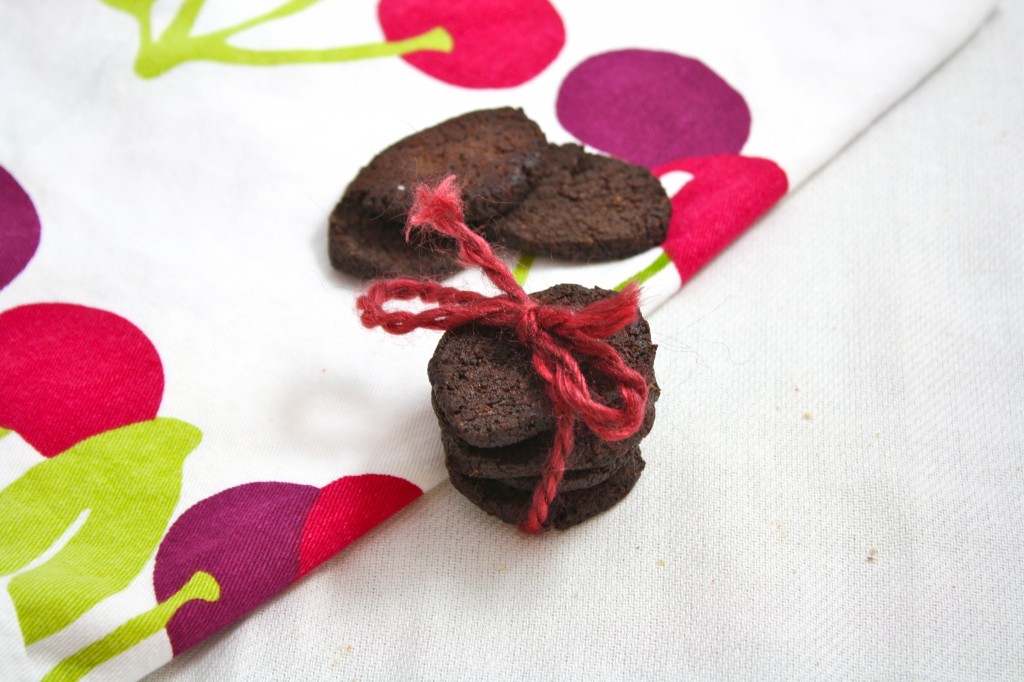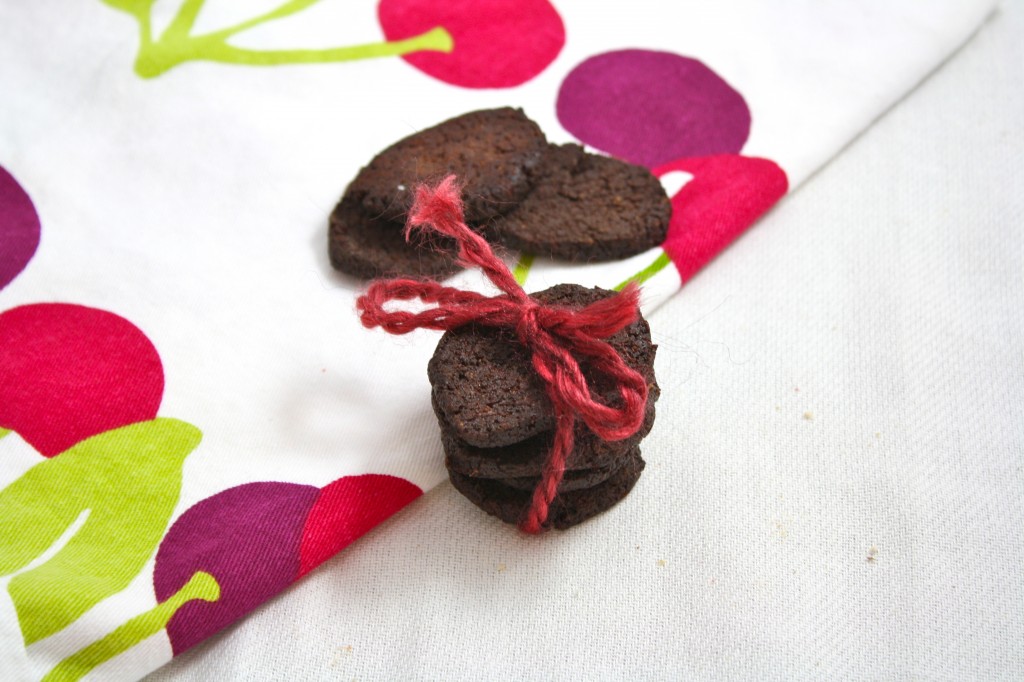 Just don't eat them all yet! I have an extra special recipe using these babies coming up. Stay tuned!
Enjoy!
-Kelly M.