Or, how to eat brilliant art for breakfast.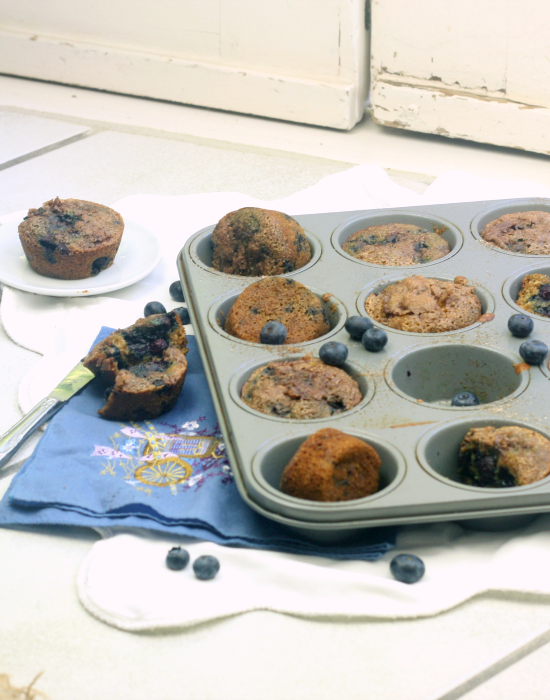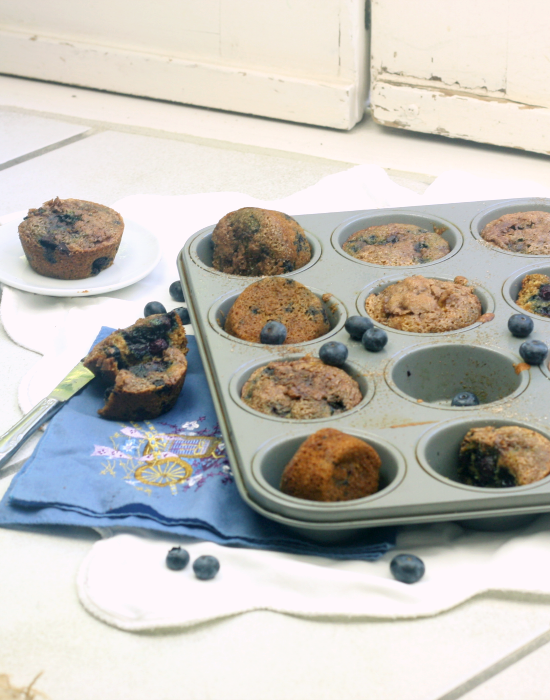 Oh my. The masterpiece that is the blueberry muffin. Once upon a time, some genius decided to match the natural beauty of the blueberry with the sweet, moist decadence of the muffin. That was a dozen steps forward for mankind.
Many happy breakfasts have passed since then and two things have happened to our friend the blueberry muffin man. 1) It has attained perfected. 2) It has obtained many calories. Until today. Lucky for us, my dear whisk and I have re-created the perfection of the blueberry muffins (moist indulgence and cinnamon sugar top in all its glory) for only 50 calories a piece.
Now we're a baker's dozen steps forward.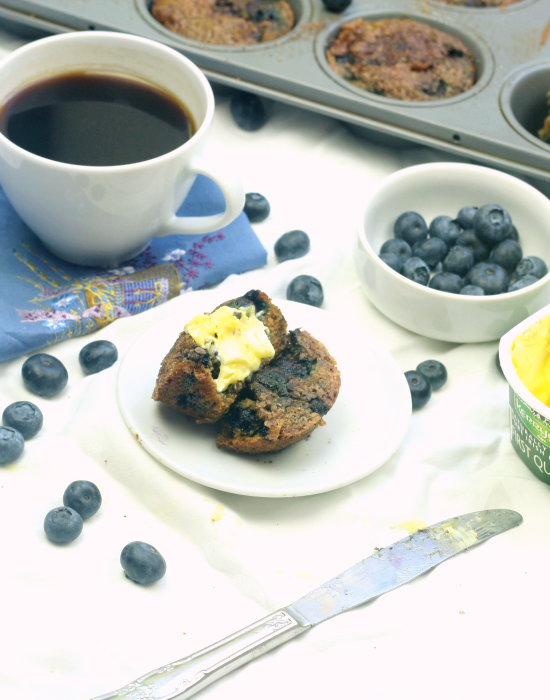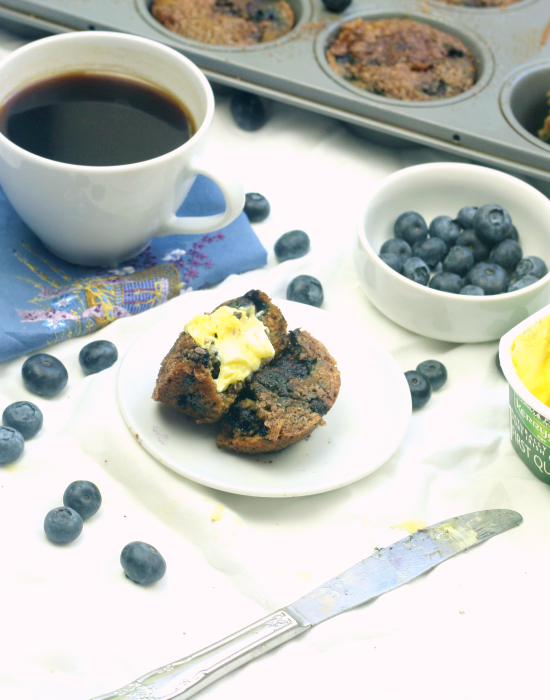 Plus, those berry delicious treasures of flavor are incredible for you. And I really need the brain food. It's my only hope of making it through calculus alive.
My spirit animal fairy godmother Tina Fey expressed my love for muffins perfectly in song. It's beautiful and so many kinds of strange. Just listen and you'll love it too! But not as much as we love muffins.
Hmmmm. I'll have to check on the legality of muffin marriage in California.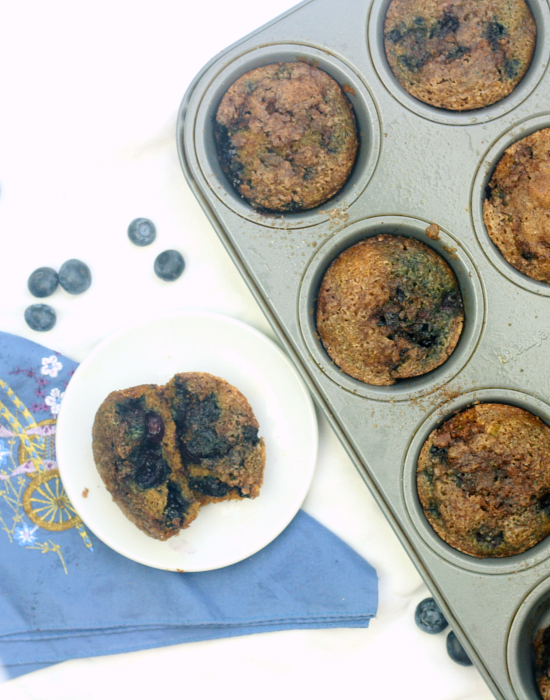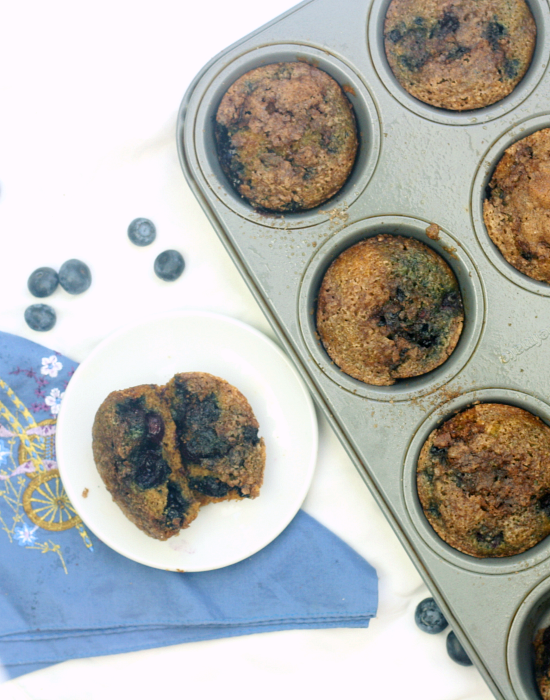 Okay so according to the all-knowing Wikipedia, the blueberry muffin is the state muffin of Minnesota. Wow. Those Minnesotans sure have their priorities strai…
STOP.
Does every state have a state muffin?
Yes.
Yes they do. And there's a website devoted to it.
Man I love this country. And the interweb. And muffins.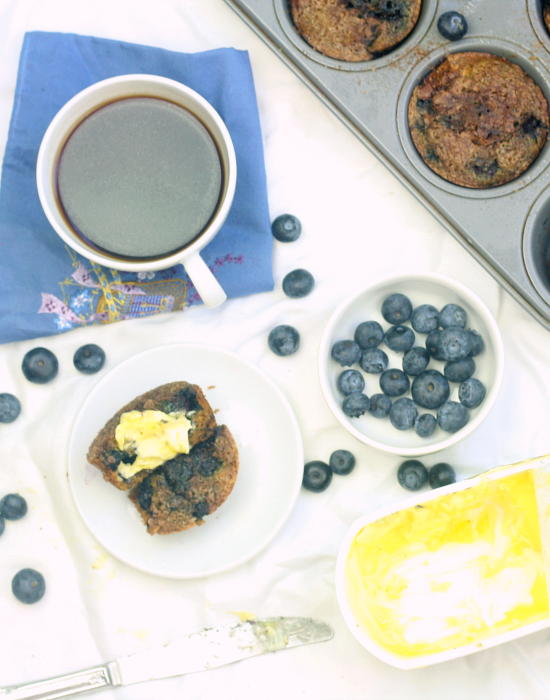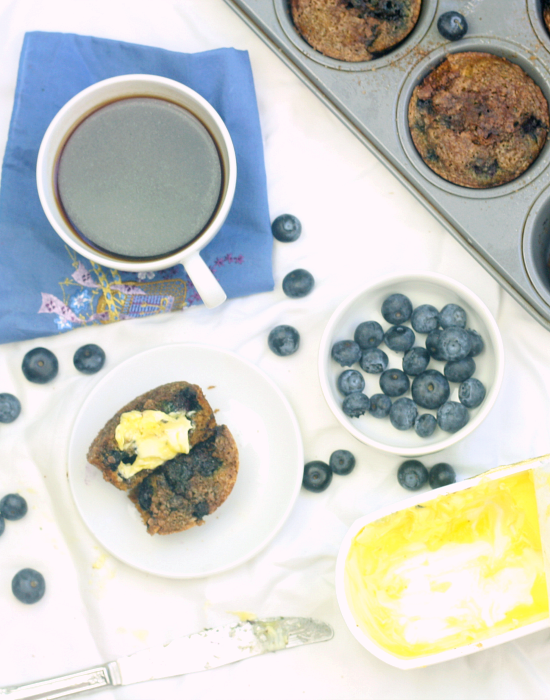 Thank goodness the batter takes no time at all, because I'm out of patience. Muffins. NOW.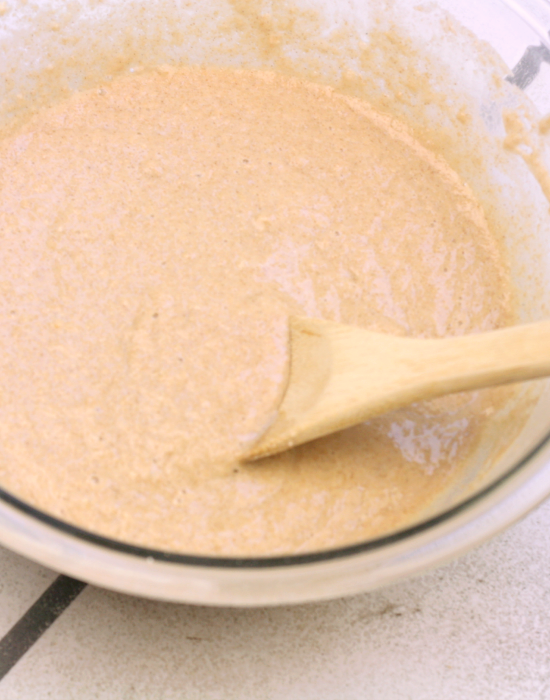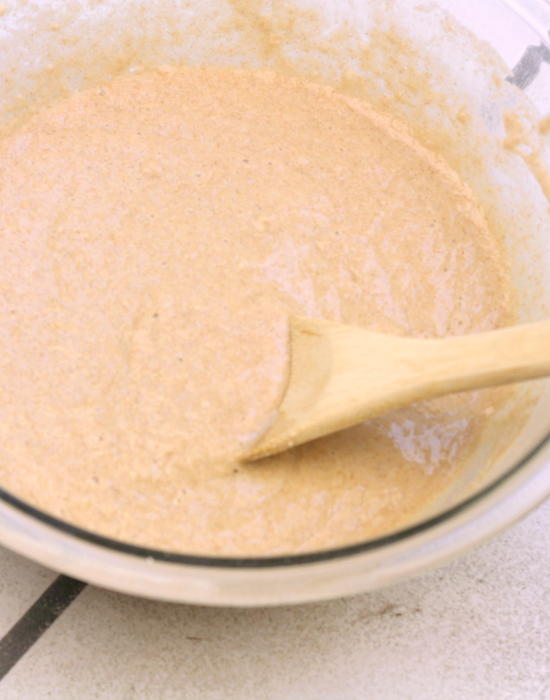 Beautifully distribute into muffin tins using your trusty ice cream scoop, and make it rain cinnamon sugar. (I live in LA, so I've forgotten what actual rain looks like. But this is better, don't you think? Save water. Eat sugar free cinnamon sugar. End of PSA.)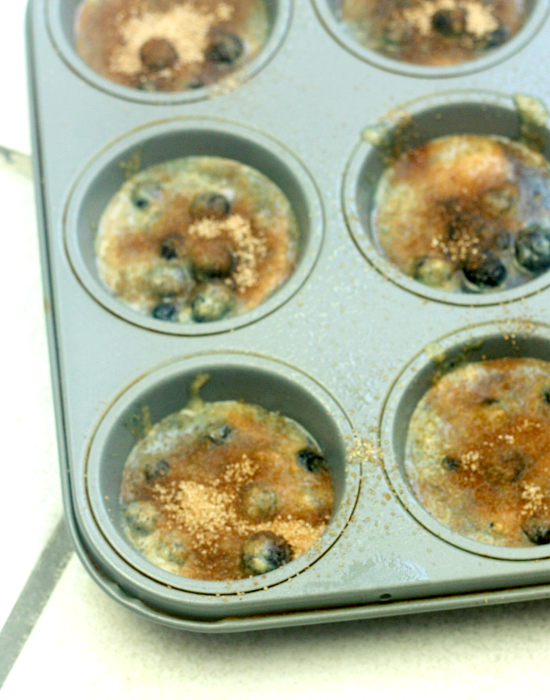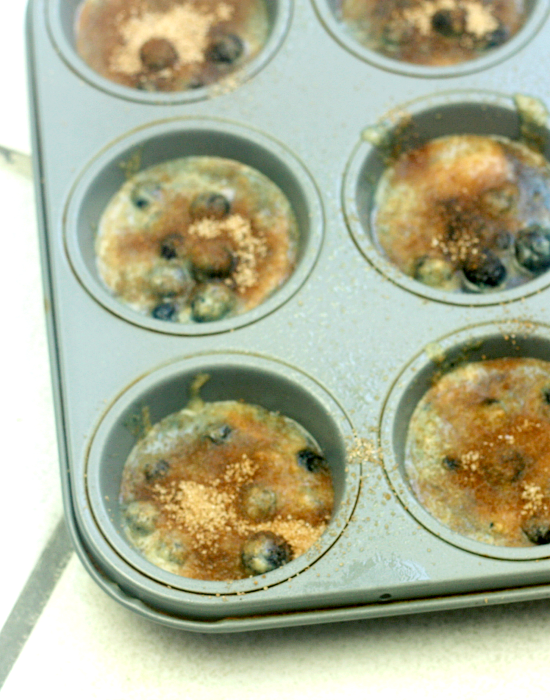 Bake the muffins and proceed to eat, like, twelve. Is that the whole batch? Whoops.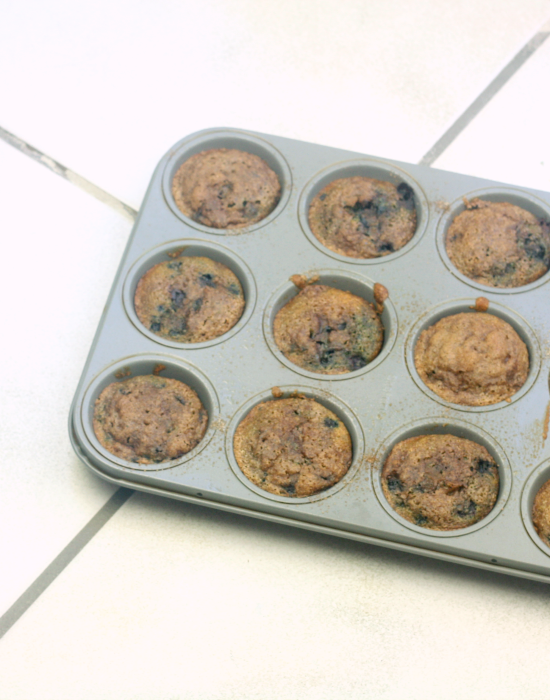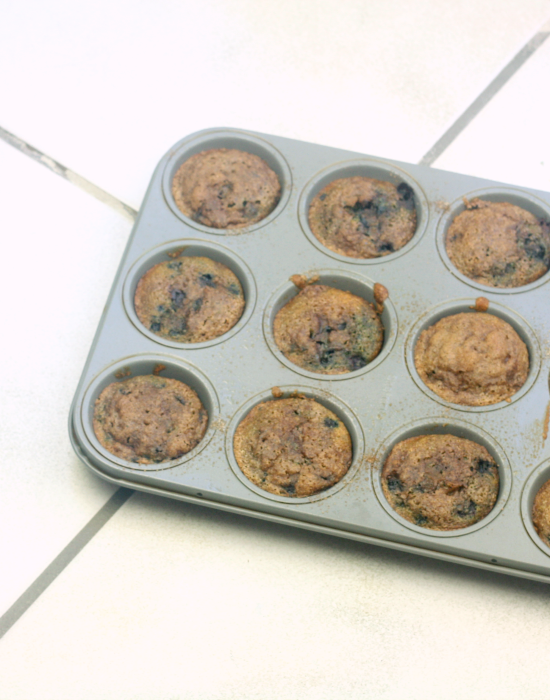 I've never met a muffin I didn't like, but the blueberry variety still has the blue ribbon at this county fair.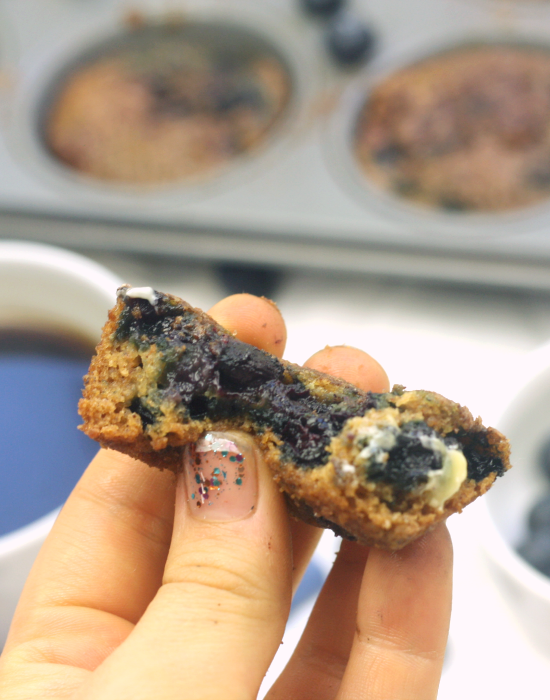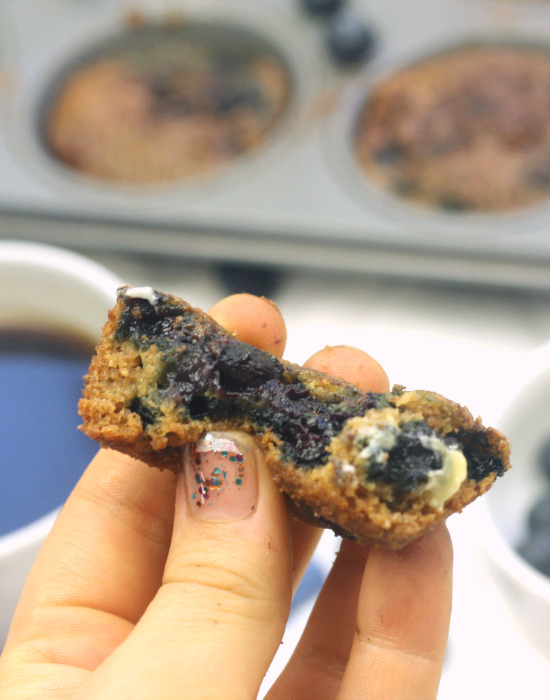 Calculus, here I come.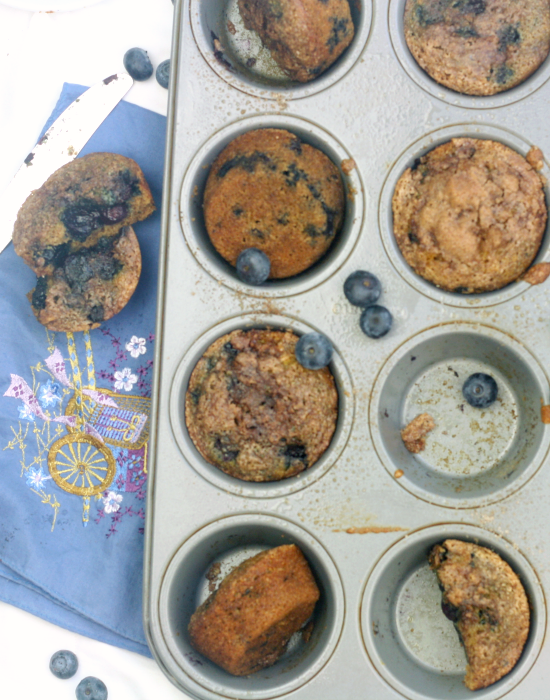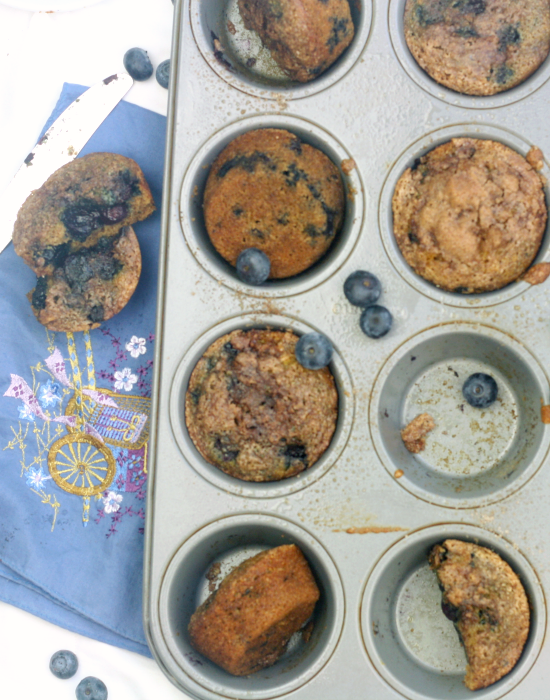 But I'll need a few muffins first.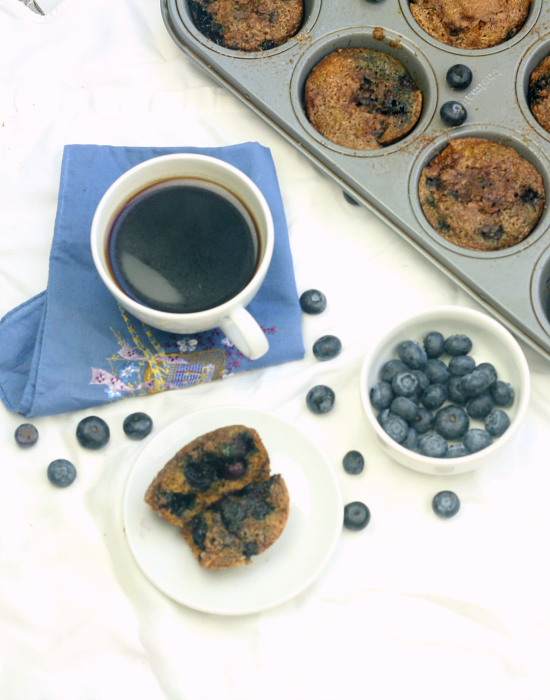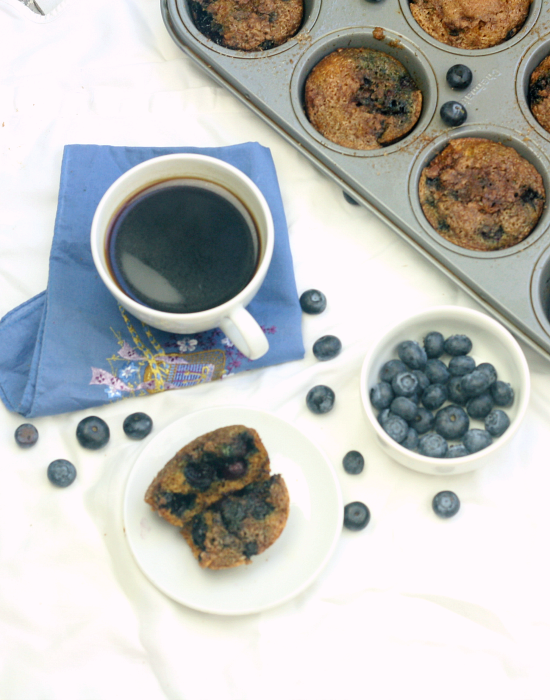 Yield: 12 fabulous muffins
Healthy Blueberry Muffins
10 minPrep Time:
30 minCook Time:
40 minTotal Time:
Ingredients
1 1/4 cups white whole wheat flour OR 3/4 cup almond meal plus 3/4 cup coconut flour
3/4 cup + 2 tablespoons erythritol or sugar
1 teaspoon baking soda
1/2 teaspoon salt
1 teaspoon cinnamon, divided
1 cup almond milk
1/2 teaspoon vanilla extract
1/2 teaspoon almond extract
1/3 cup unsweetened applesauce
1 teaspoon distilled white or apple cider vinegar
1 1/2 cups fresh or thawed frozen blueberries
Instructions
Preheat oven to 350°F. Grease a 12 cup muffin tin and set aside.
In a large bowl, combine the flour, 3/4 cup erythritol or sugar, baking soda, salt, and 1/2 teaspoon cinnamon. Add in the almond milk, vanilla extract, almond extract, applesauce, and vinegar until the batter is uniform and no pockets of flour remain. Take care not to over stir. GENTLY fold in the blueberries.
Evenly distribute the batter into the muffin tins. The trick to doing this is using an ice cream scoop. It makes the process very neat and keeps the muffins the same size so they bake evenly.
In a small bowl, combine the remaining 2 tablespoons erythritol or sugar and 1/2 teaspoon cinnamon. Evenly sprinkle the cinnamon sugar over the muffin batter.
Bake in the oven at 350°F for about 25-30 minutes, or until a toothpick inserted into the center comes out clean (try to avoid the blueberries when doing the toothpick test). Allow to cool, spread with some buttah, and devour.
Notes
Nutritional information calculated with white whole wheat flour and erythritol.
7.8.1.2
353
https://www.foodiefiasco.com/healthy-blueberry-muffins/
Nutrition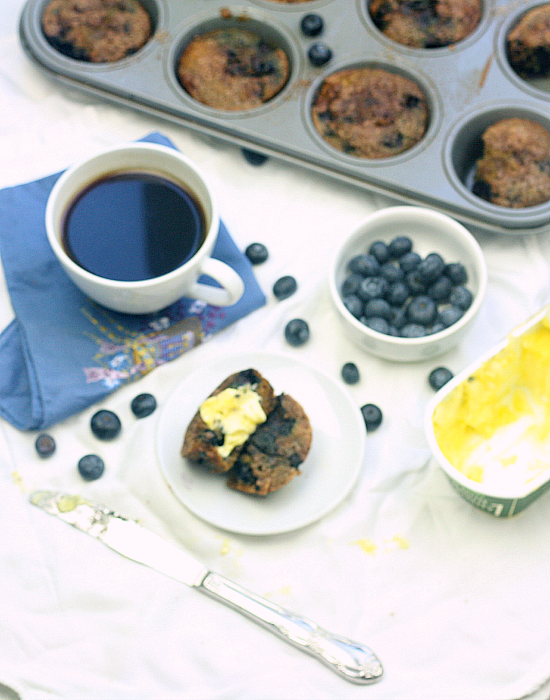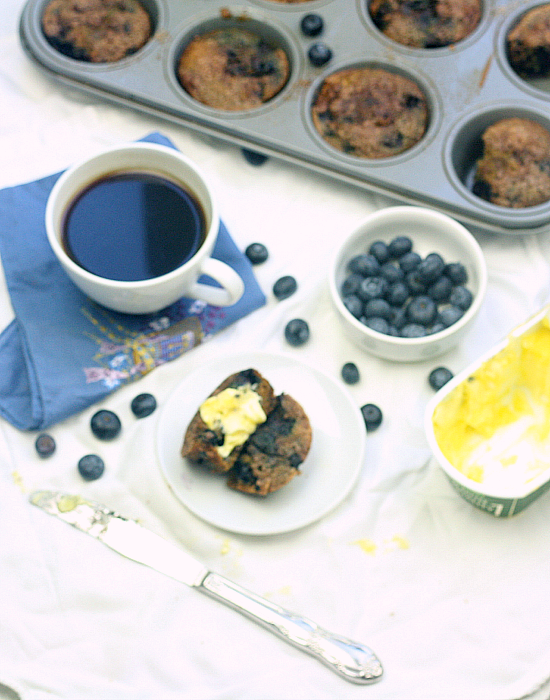 How do you eat your muffins?
Do you spread yours with buttah? Jam? Are you a muffin purist? Make these healthy blueberry muffins and eat no less than three to find out.