What if I put all my favorite things together just to see what would happen?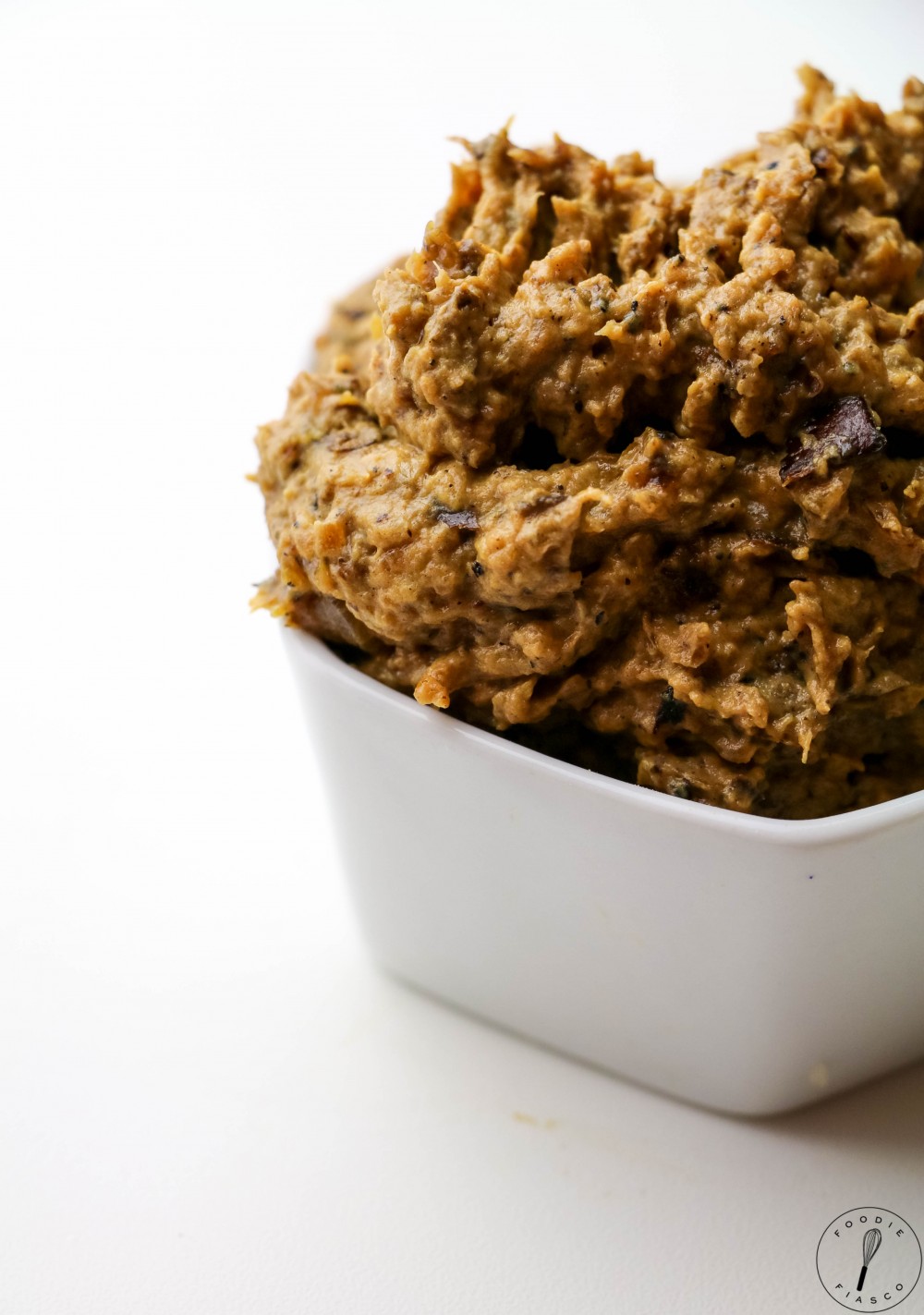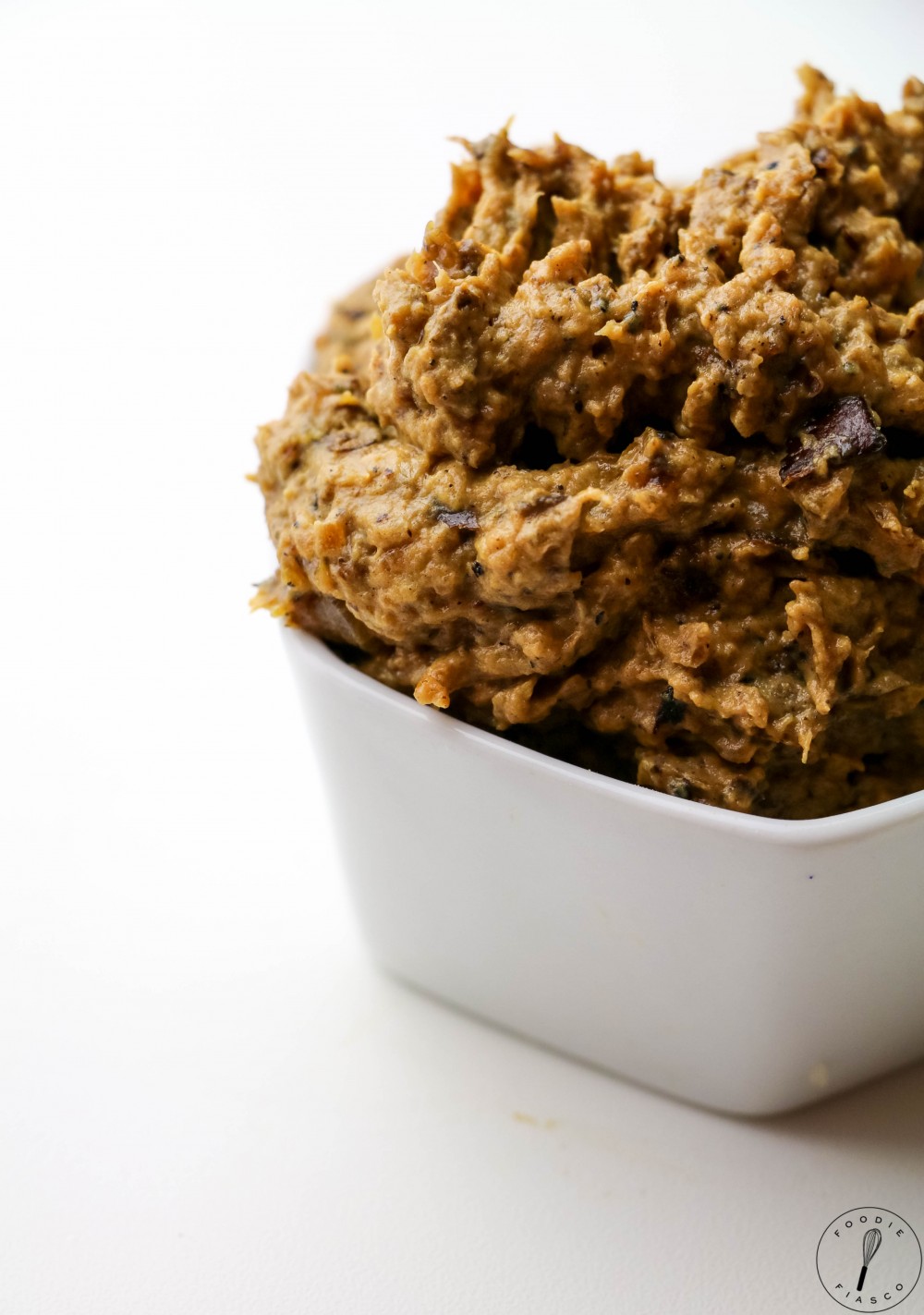 It would work really well, apparently.
I mean, who isn't a sucker for caramelized onions? Doesn't roasted garlic just make you swoon? And to any eggplant non-believers out there, perhaps I can dissuade you. I'm a firm believer that eggplant is like brussels sprouts in that, if you don't love it, then you just haven't had it the way it's supposed to be.
If that's the case, then everything changes today, my friends. Because when it comes to great dips, this recipe is every it's supposed to be.
And then some.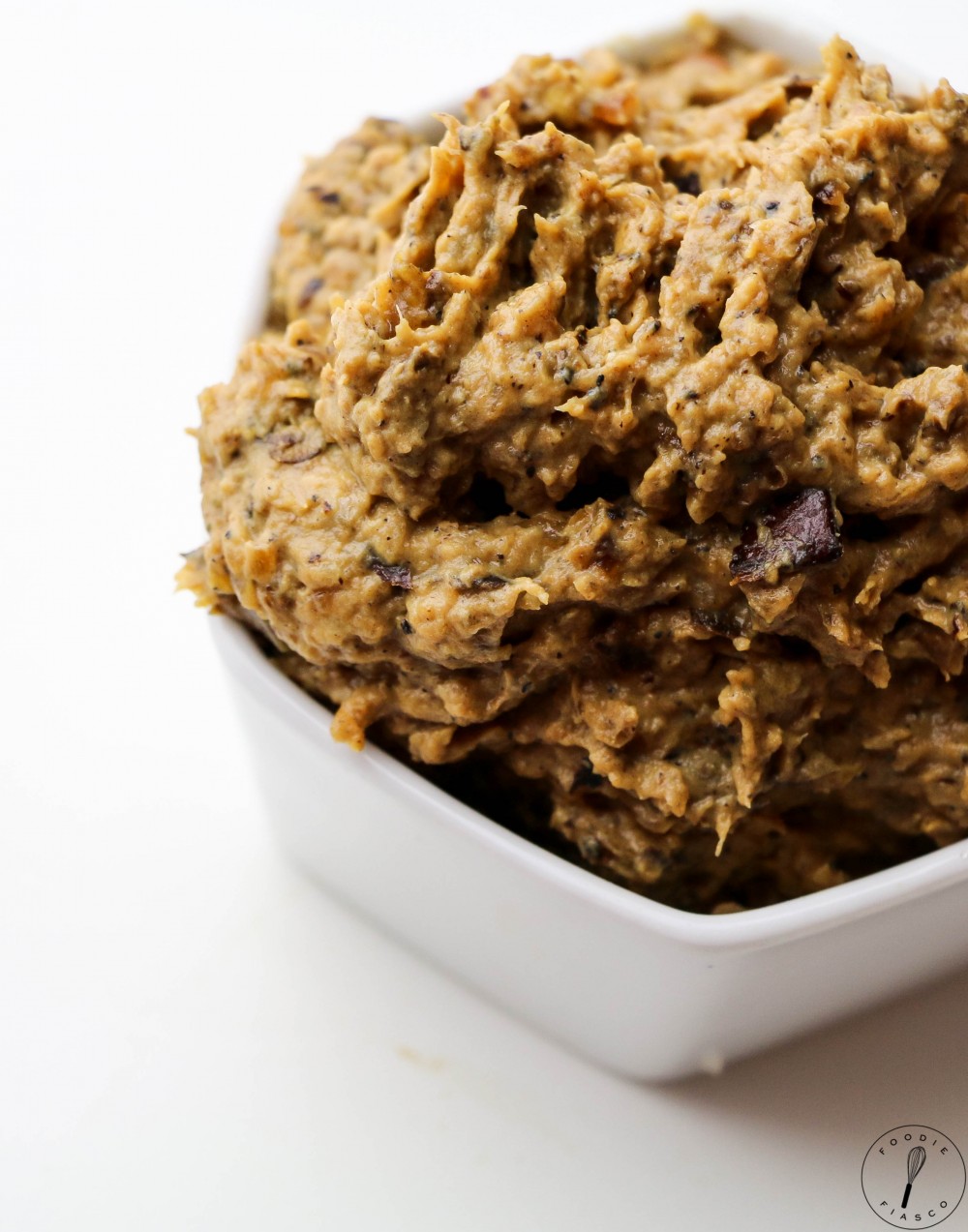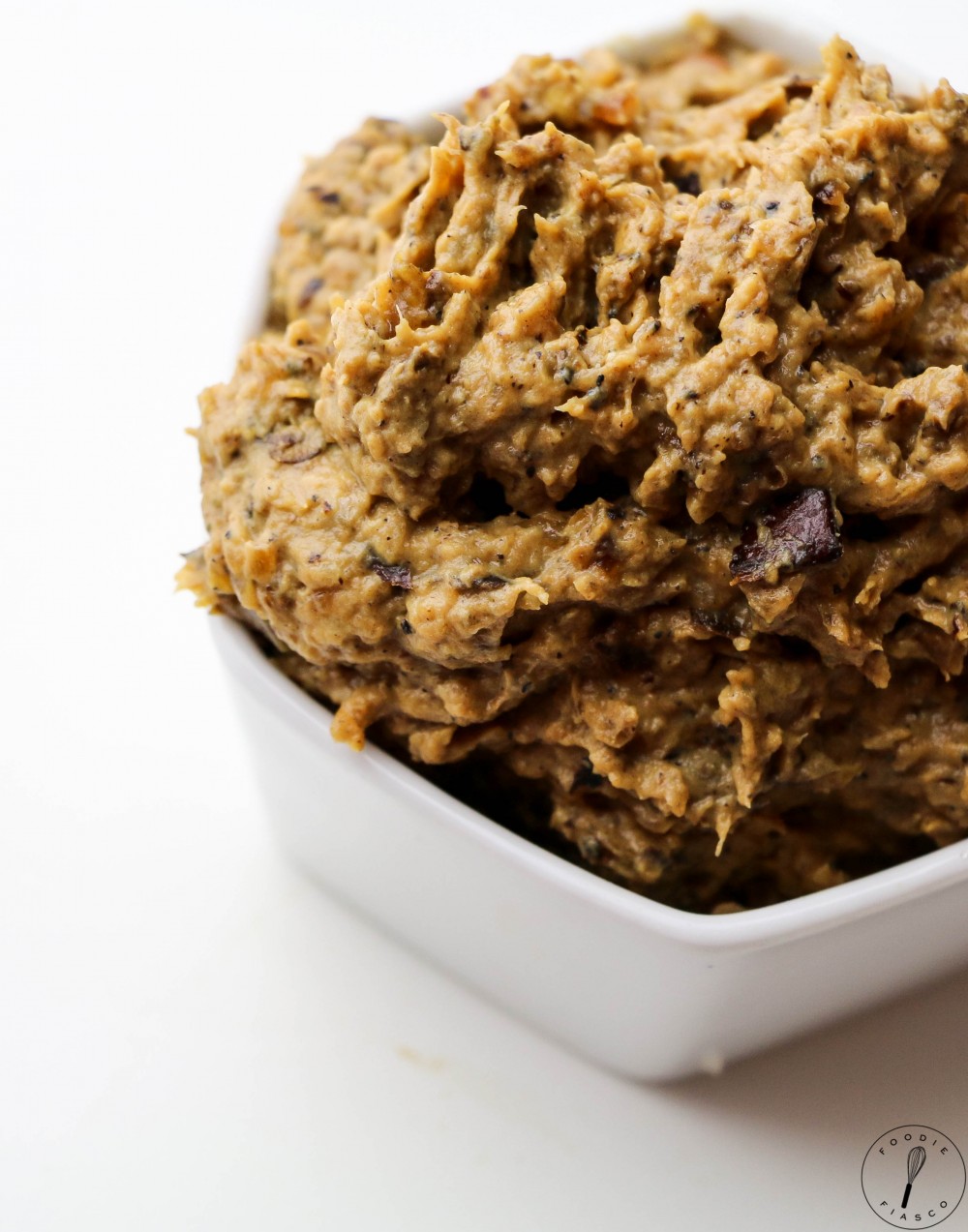 The finished product is what dreams are made of.
With those dreams specifically being roasted garlic, caramelized onions, and roasted eggplant, of course. Because this is what people dream about right? I mean have you tasted this stuff?? It can't be just me.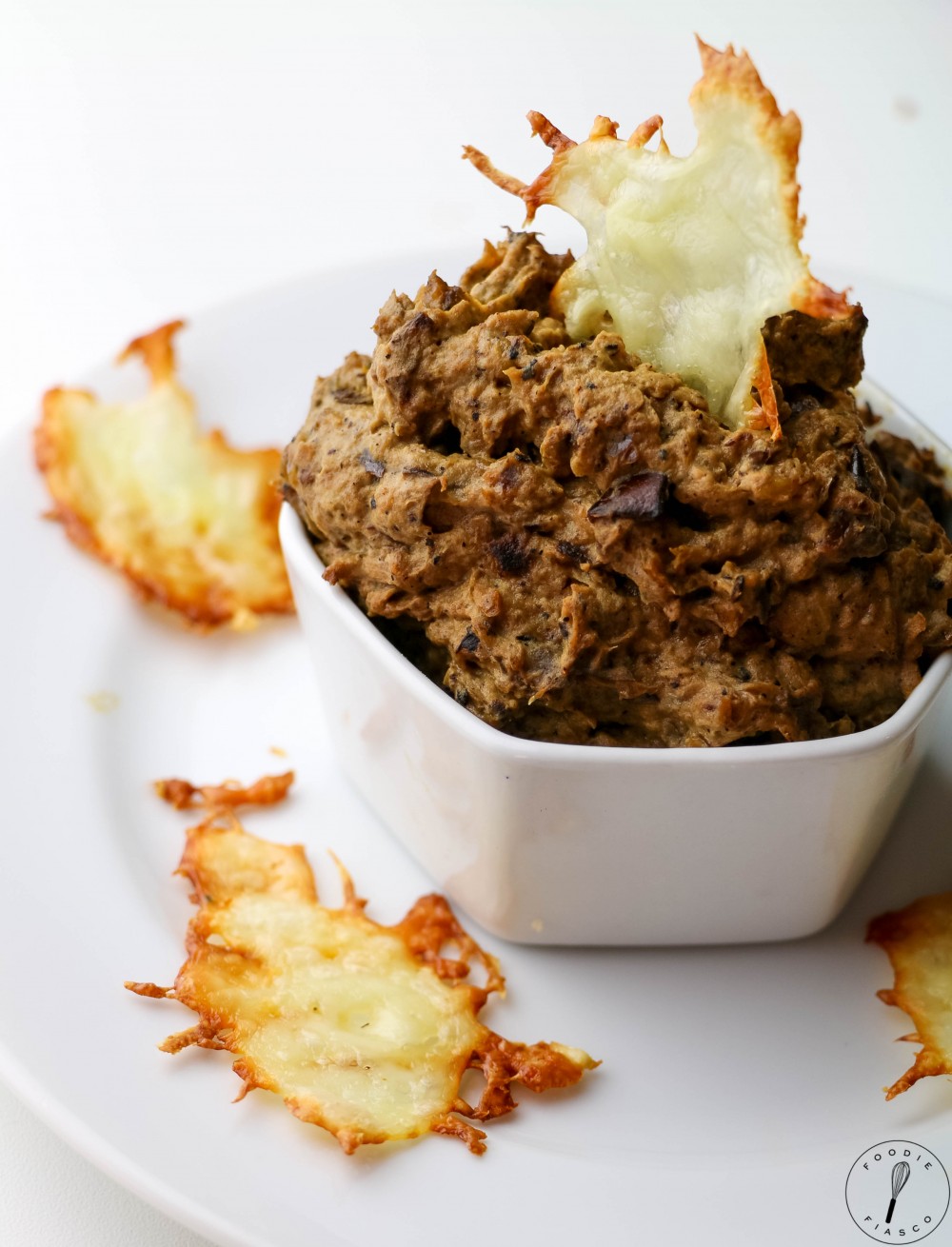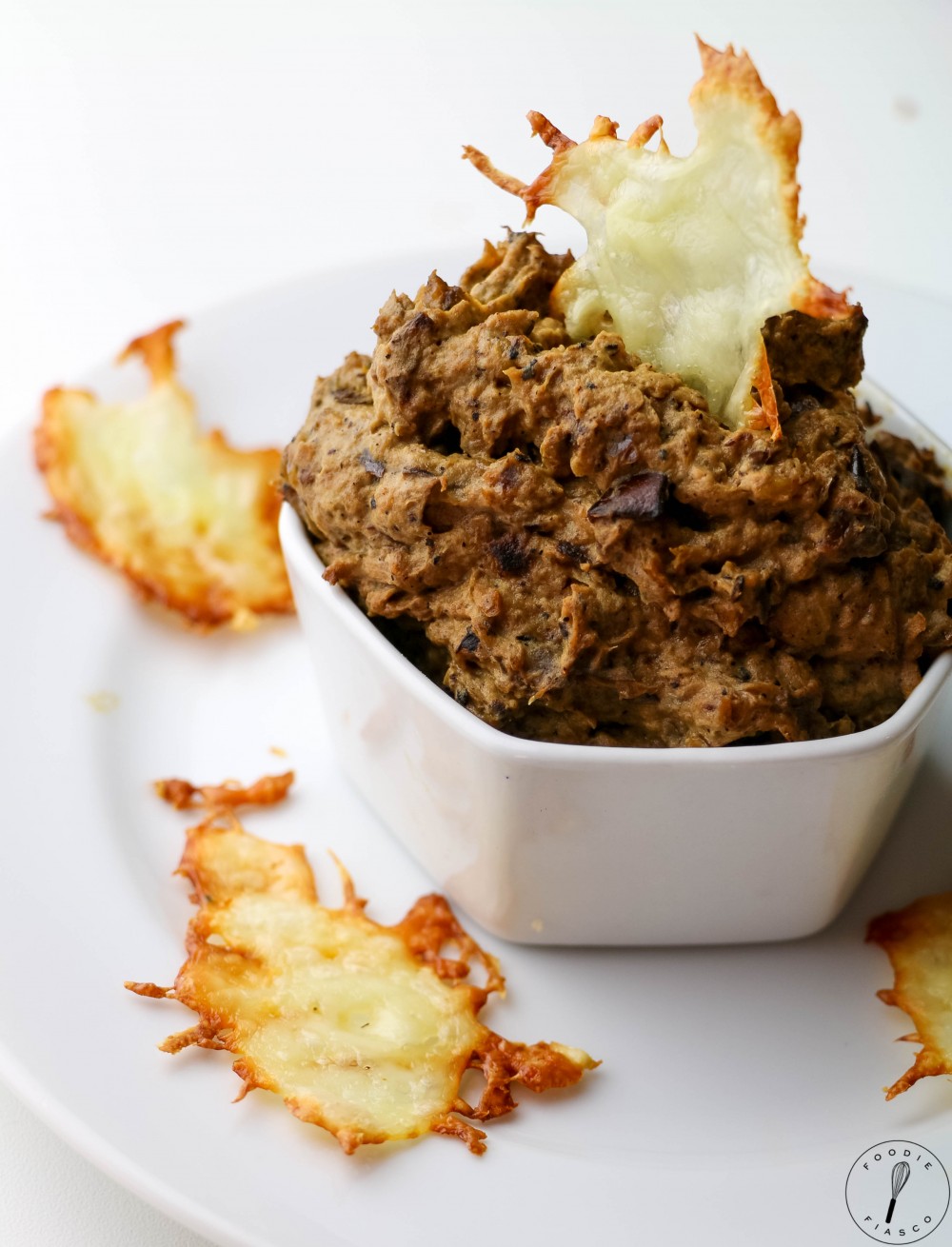 I'll order something off a menu purely because it has caramelized onions or roasted garlic in the description. I'm a groupie, I'll admit it.
I asked for caramelized onions in an omelette once and (*gasp!*) was given raw onions instead.  So naturally I made it into a situation.
"Excuse me, these aren't caramelized onions." I promise I wasn't being snarky here.
"Yes, those are onions."
"Okay, but these aren't caramelized onions." A nice, snark-less comment.
"This is what you ordered."
"I ordered caramelized onions." Still not snarky. Or at least not that much.
"Ma'am, raw onions are the only onions we have."
Okay, but aren't we all just onions trying to make it in a world of caramel? (<- Not what I said)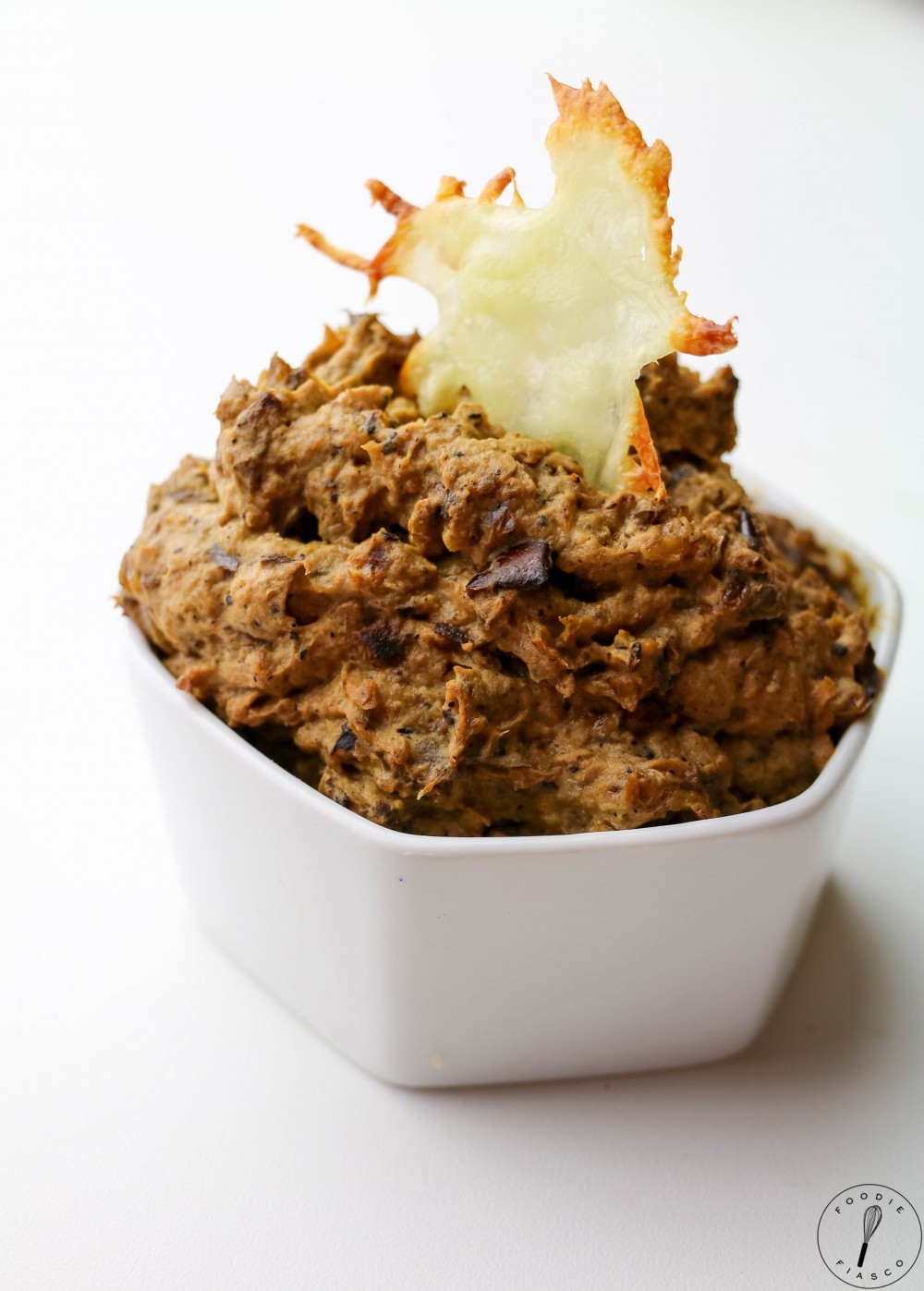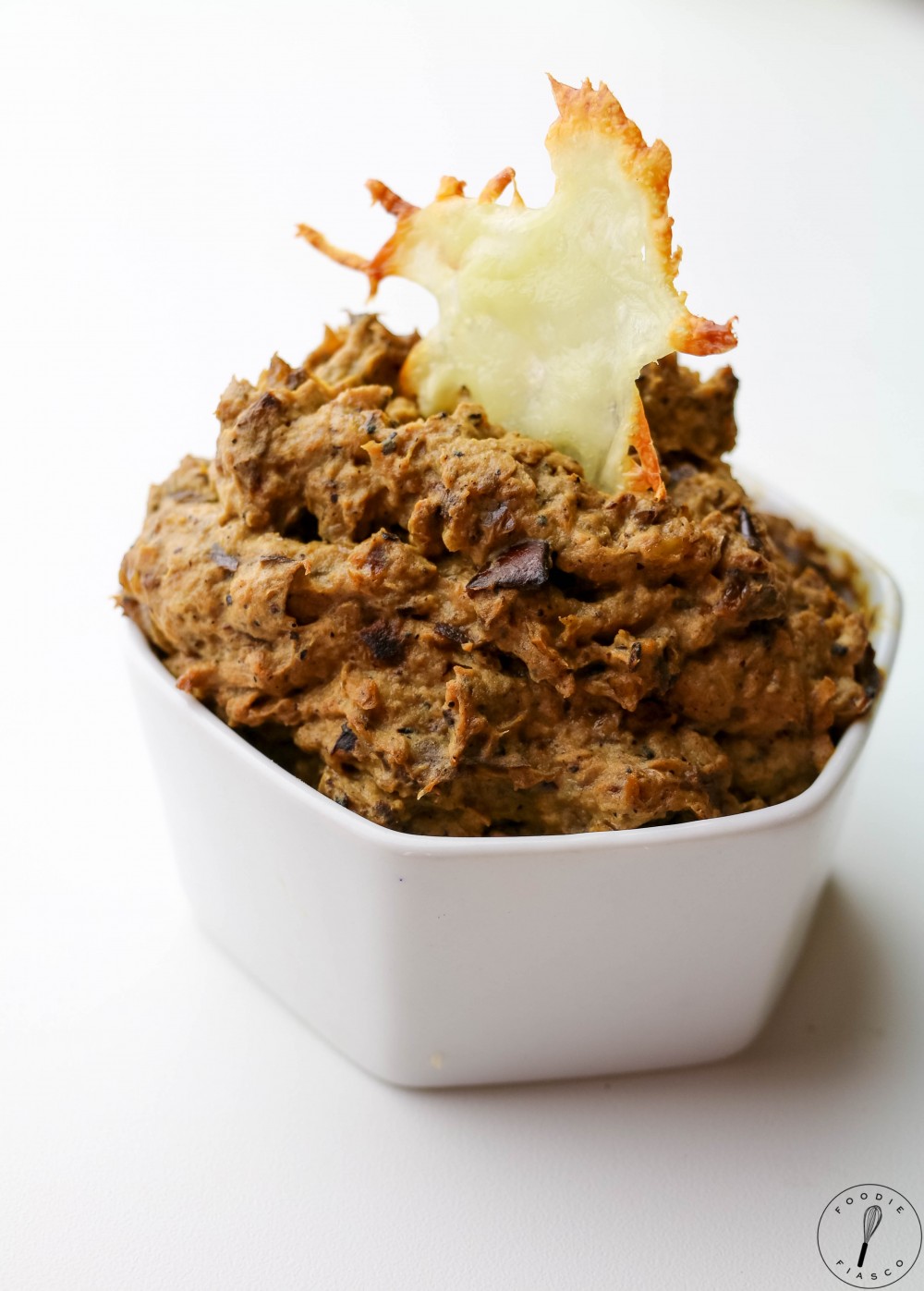 Instead, I was politely going to explain that every great hero, every caramelized onion, had to begin somewhere, even if it was somewhere modest. Somewhere raw. It's a story enough to move anyone to tears.
Onion tears, at least.
But I decided to spare the guy. "Can I just have mushrooms instead?"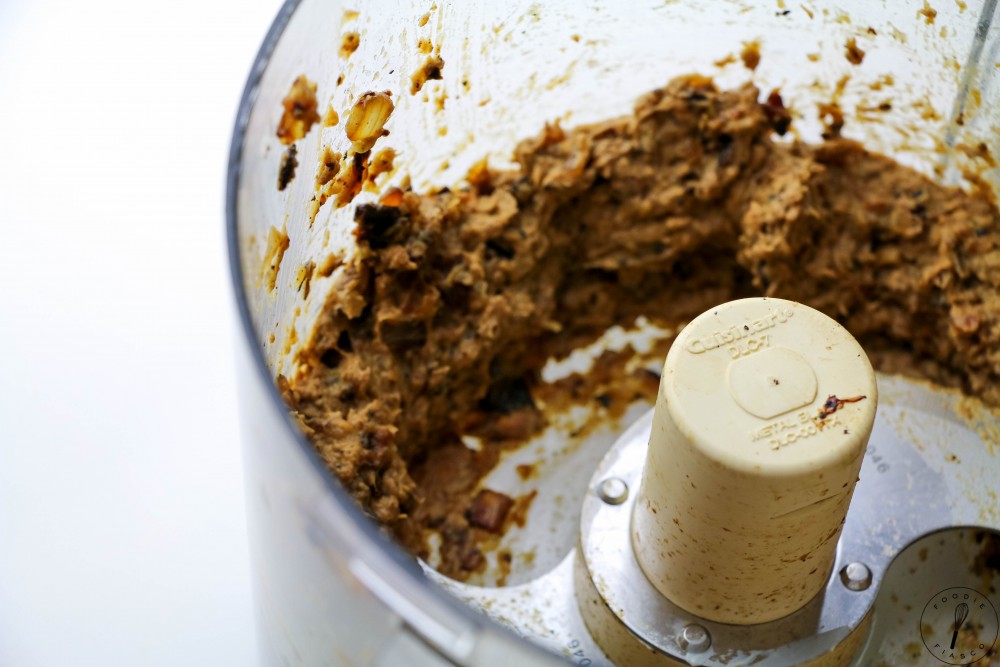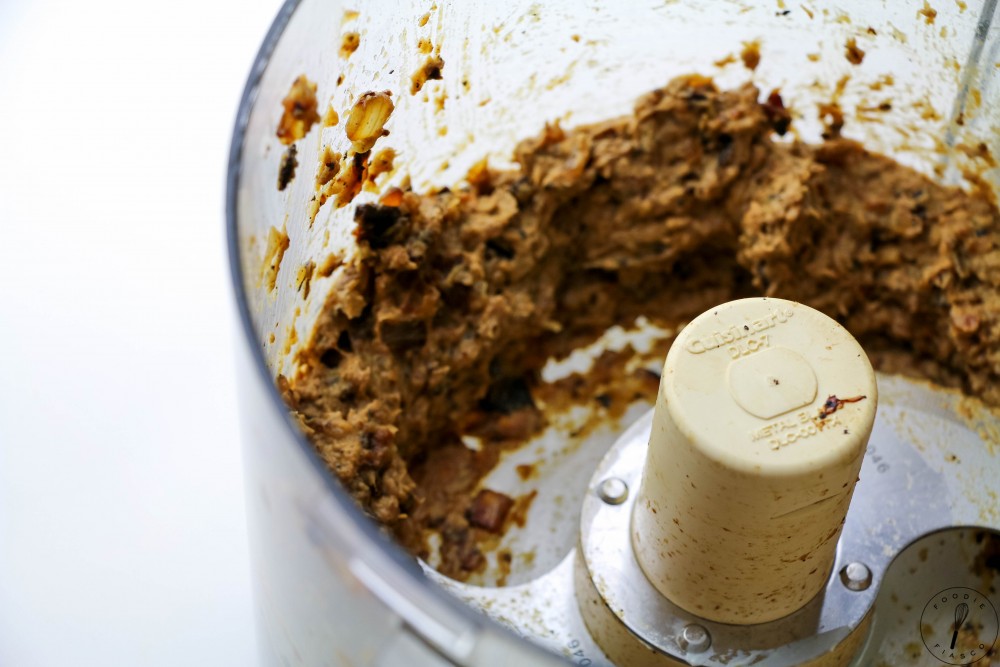 He was very nice about it, and gave me an omelette that was completely onion-free, caramelized or otherwise.
Apparently I'm very passionate about my caramelized/roasted vegetables, so this dip is a good thing for me. It's important to have something you can do or make with your passions. In this case, it's something you can make in your food processor with only four ingredients.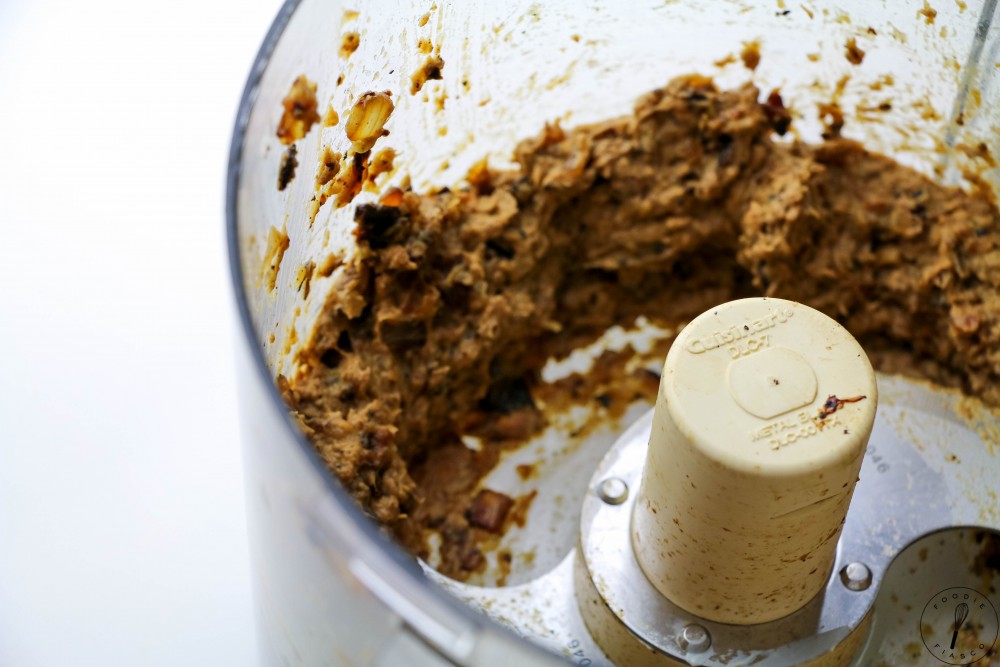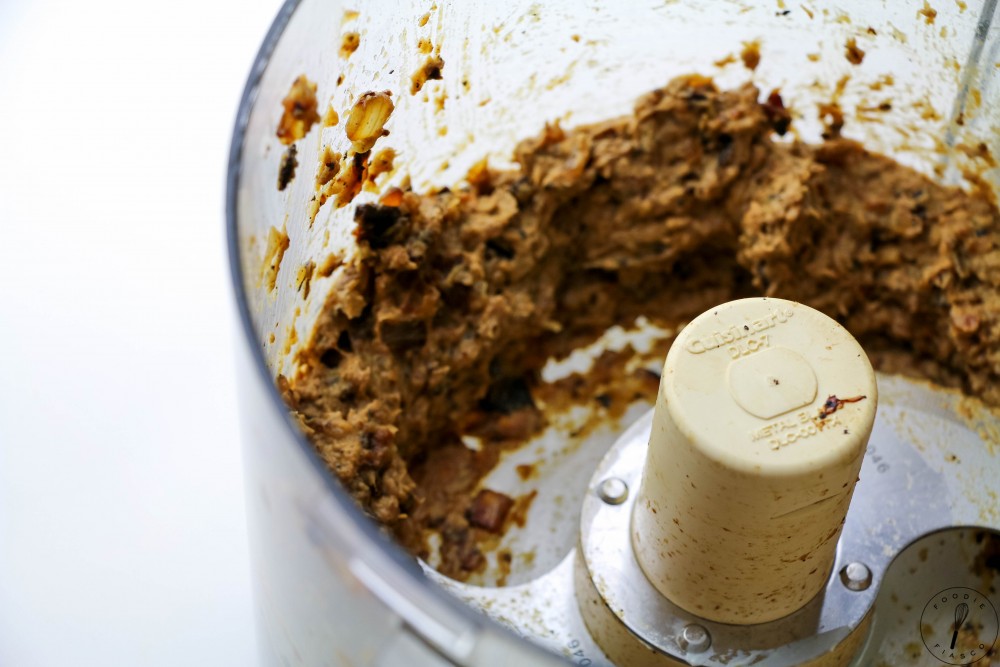 I highly encourage you to make my cheese crisps as a dipper. These two recipes are soulmates. You won't be disappointed.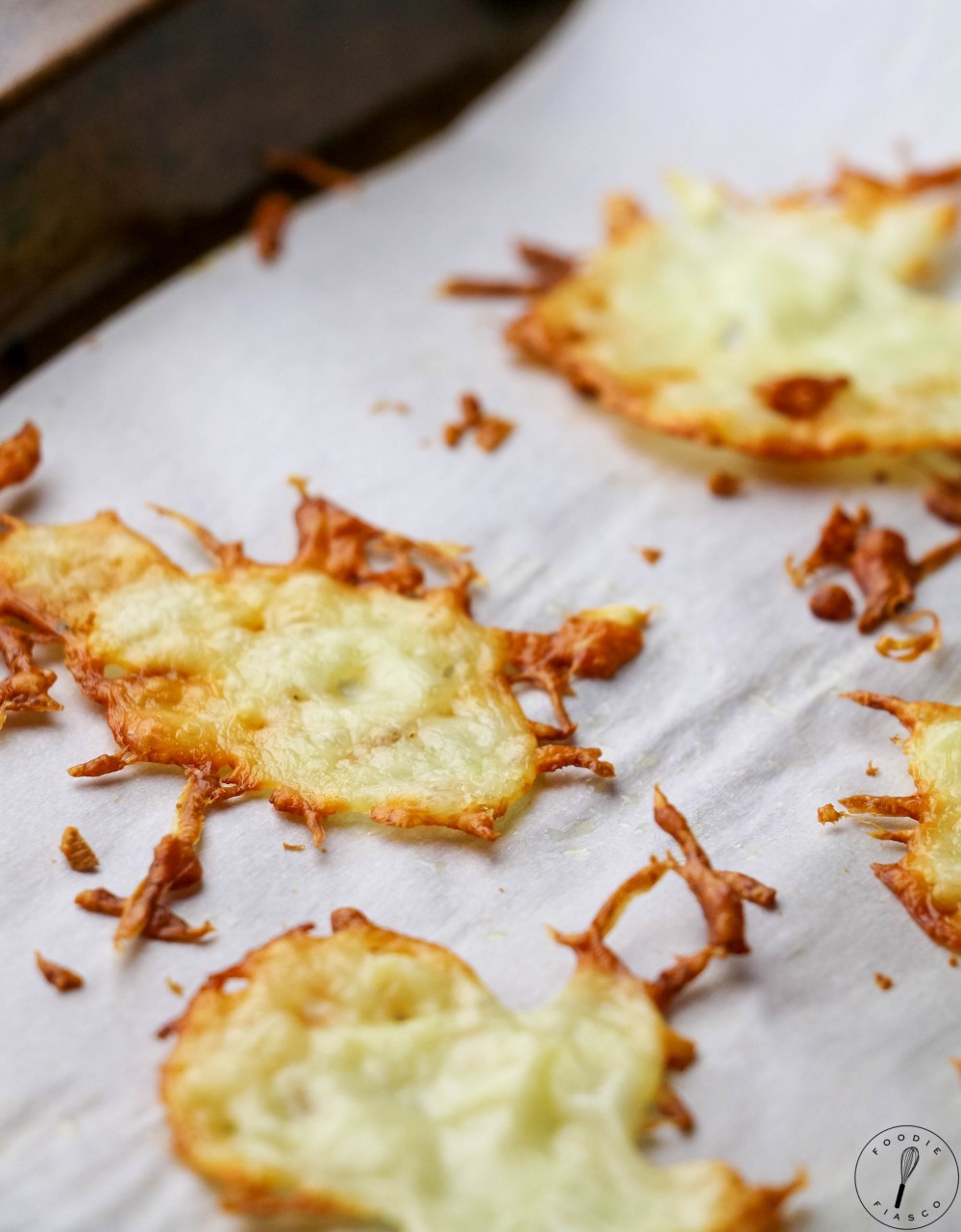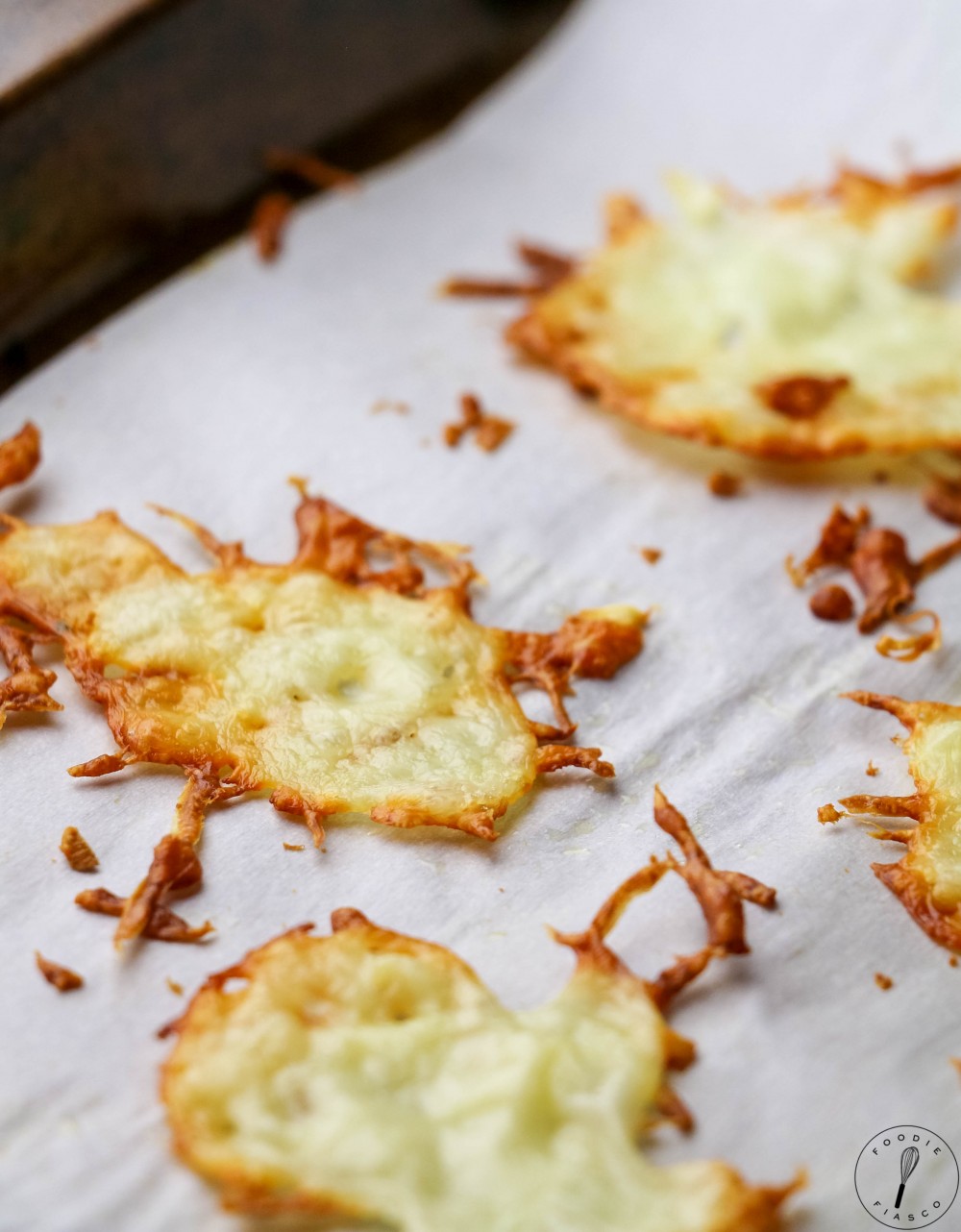 Don't these two make a sweet couple?
Or um, a savory one. Because they're good together. You know what I mean.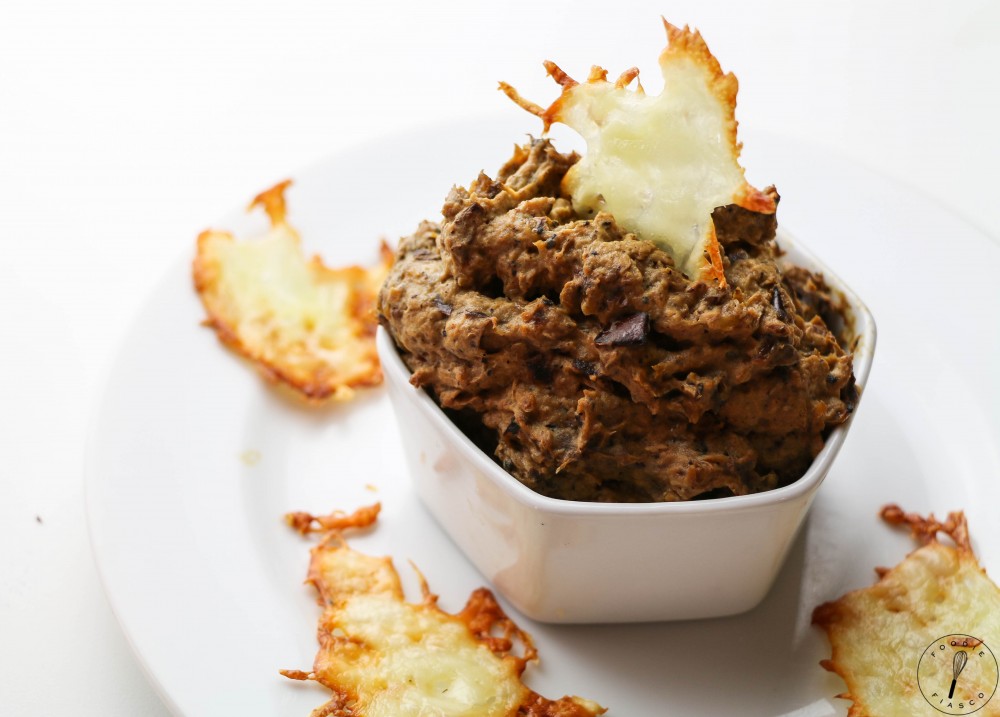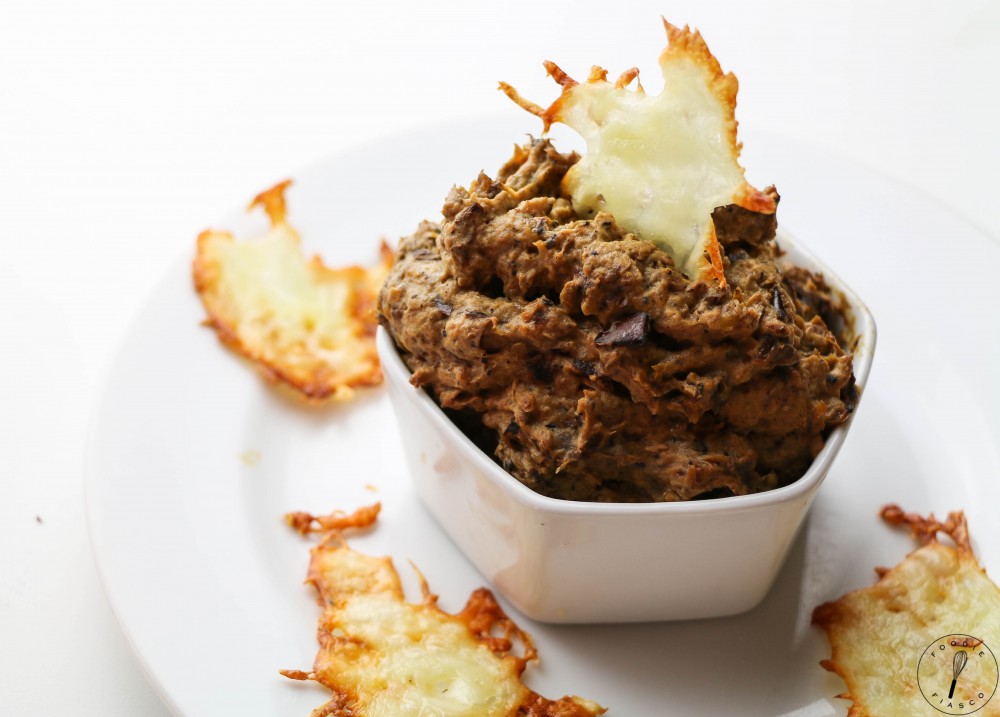 Expert tip from an onion/garlic enthusiast: the mango breath mints from Trader Joe's are fabulous. Just sayin'.


Nutritional Breakdown
Calories
1 medium eggplant (93) + 2-1/2 cups diced onion (140) + 5 cloves garlic (20) + 2 tablespoons 2% Greek yogurt (21) / 12 = 23 calories per (two tablespoon) serving
Net Carbs
1 medium eggplant (16g) + 2-1/2 cups diced onion (30g) + 5 cloves garlic (5g) + 2 tablespoons 2% Greek yogurt (1g) / 12 = 4g net carbs per (two tablespoon) serving
Protein
1 medium eggplant (5g) + 2-1/2 cups diced onion (5g) + 5 cloves garlic (0g) + 2 tablespoons 2% Greek yogurt (3g) / 12 = 1g protein per (two tablespoon) serving
Inspired by Minimalist Baker. Eggplant directions adapted from Tori Avey and garlic directions adapted from Eating Richly.
Creamy Caramelized Onion Dip with Roasted Garlic and Eggplant
Yield:
2 cups (12 servings)
Ingredients
1 medium/large eggplant, cubed*
2-1/2 cups diced onion
1 head of garlic (Don't worry, you won't use the whole thing!)
salt + pepper
2 tablespoons Greek yogurt, sour cream, vegan sour cream, or mashed avocado**
Instructions
To salt the eggplant: (optional)***
Place the eggplant pieces in a colander and sprinkle with salt, tossing the pieces to make sure they are evenly coated. Allow the eggplant to stand at room temperature for 30-45 minutes, until beads of liquid form on the surface. Rinse the eggplant thoroughly and pat dry.
To roast the garlic:
Preheat oven to 450°F.
Cut the top off the head of garlic.  Now see the papery skin around all those cloves.  Carefully peel away the papery skin around the cloves without separating or peeling the individual cloves of garlic. Rub some olive oil on the top of the cut cloves, or spray on some olive oil cooking spray if you're on a lower fat diet. Wrap the head in aluminum foil and place it on your oven rack. Roast for 25-30 minutes.
To roast the eggplant:
Spread the eggplant cubes onto a large baking sheet and drizzle on some olive oil (again, you can spray with cooking spray instead of using oil you're on a lower fat diet), tossing to combine. Sprinkle with salt and pepper.
Place the baking sheet on the middle rack of the oven and let the eggplant roast for 10 minutes. Take the eggplant out and stir it with a spatula or wooden spoon, then return it to the oven. Roast for 10-20 minutes longer, until the eggplant is tender and some of the pieces are caramelized.
To caramelize the onions:
Heat a large greased skillet over medium high heat. Add onions and cook, stirring occasionally, until translucent and starting to brown. Add the veggie broth and cook, stirring rarely, until the onions are brown and caramelized. Stir in salt and pepper.
To bring it all together:
Add the onions and eggplant to a food processor, along with as many garlic cloves as you'd like. I used five, but I like things garlicky so you might want to start with 3 and blend them in one at a time, tasting as you go of course, until you're happy with the level of garlic. Stop blending when the mixture is chunky for a more textured dip, otherwise blend until smooth. Serve with your favorite dippable (hint hint cheese crisps) and devour!
Notes
*I leave the peel on because I like the texture it lends to the dip, plus peeling takes away most of the nutrients. However, if you don't like the taste of eggplant skin, absolutely feel free to peel it.

**This is a nice step because it removes any bitterness from the eggplant, which improves the overall taste of the dip. If you're crunched for time, I can tell you that I've skipped this step on a few occasions and haven't noticed that much of a difference. So it's up to you!

***Really any creamy ingredient will do here. I had some leftover cream cheese from making my cheesecake, so I used that. I also love using avocado as a cream cheese sub, like I did in my spinach bake. A vegan dairy sub, such as dairy free cream cheese or sour cream, would also work beautifully in this. Just use whatever you have on hand!
Nutrition Information
Serving size:
2 tablespoons (1/12 recipe)
Calories:
23
Net Carbs:
4 grams
Protein:
1 gram
 More favorite dips: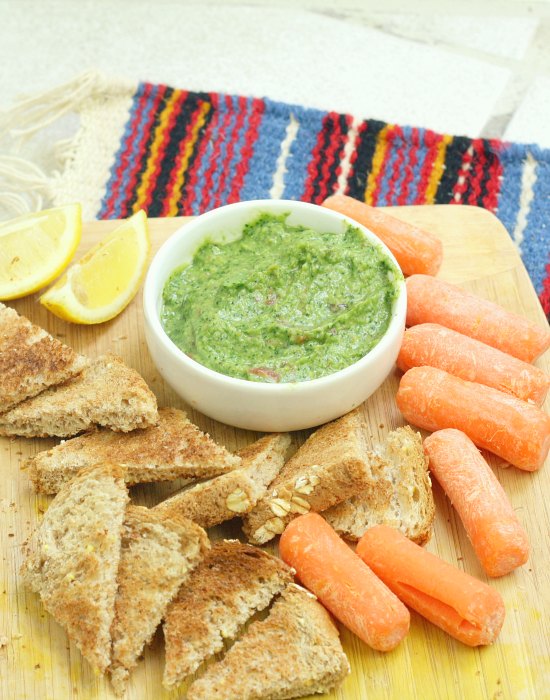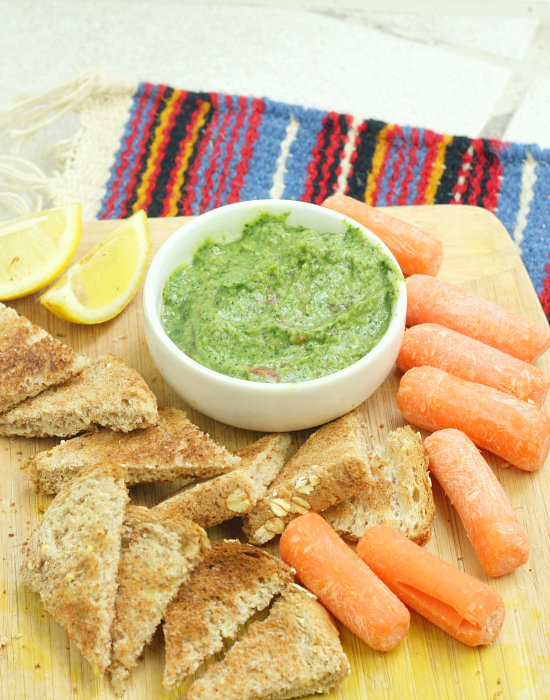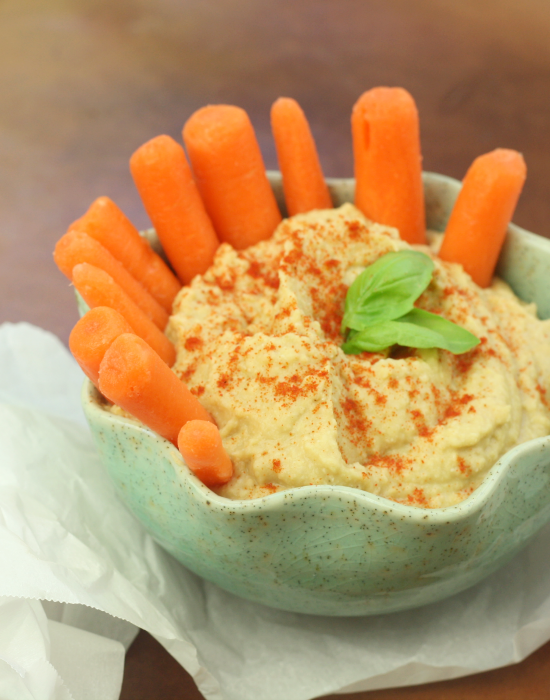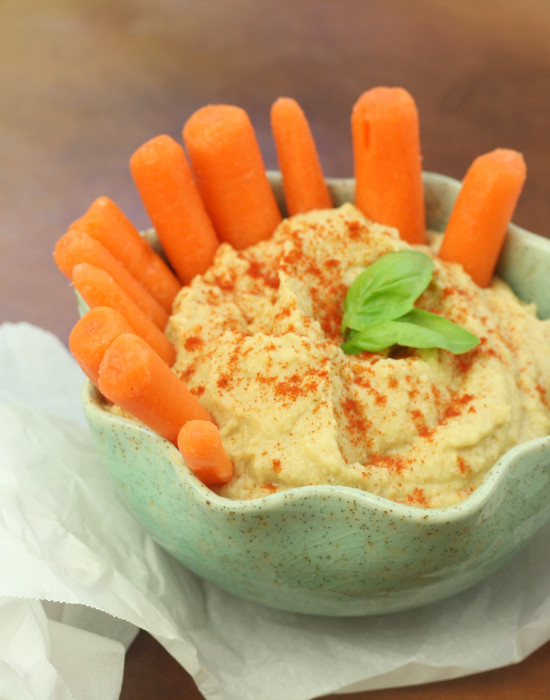 Healthy Spinach and Artichoke Dip